And now some words to consider from Archbishop Carlo Maria Vigano from a recent interview:
Abp. Viganò: You are right: the establishment of the New Order, begun under the pretext of the so-called pandemic, makes the loss of inner peace and serenity perceptible to many; it makes us perceive an evil that overwhelms us and before which we feel powerless; it sharpens divisions and disputes between family members, relatives and friends. Very often we are saddened to see how the lie succeeds in convincing people close to us whom we had believed to be mature and capable of discerning good from evil. It seems incredible to us that our friends have allowed themselves to be deceived, indeed I would almost say to be hypnotized, by the drumbeat of the mainstream media: Doctors whom we considered conscientious seem to have canceled their own scientific knowledge by abdicating rationality in the name of a sort of crazy superstition; acquaintances who up until yesterday condemned the horrors of Nazism and communism do not realize how much the horrors of those dictatorships are being re-proposed in an even more inhuman and ruthless form, replicating on a wider scale the experimentation of the concentration camps and the violation of the natural rights of the world population. We cannot understand how it can be that our parish priest speaks to us about COVID as if it were a plague, that the mayor behaves like a hierarch, that a neighbor calls the police because a family organizes a barbecue on the terrace. Elderly people who once fought valiantly and risked their lives are now literally terrorized by a treatable flu. Fathers of families with solid moral principles tolerate their children being indoctrinated into vice and perversion, as if what has been passed on to them and what they believe in no longer has any value. Speaking about love of one's country, the defense of national borders and national sovereignty are now considered fascist. And we ask ourselves: Where is the Italy that we have loved? Where is the Church that instructed us in the Faith and made us grow in the grace of God? Is it possible that all of this has been canceled in just a few years?
It is obvious that what is now happening has been planned for decades, both in the civil sphere as well as the religious. And many people, very many, have been deceived: first by convincing them to grant rights to those who share neither our Faith nor our values, then by making them feel almost guilty for the fact of being Catholic, for their ideas, for their past. Today we have reached the point of being barely tolerated as retrogrades and fanatics, while there are those who would like to make it a crime to do what has constituted the basis of civilized life for millennia and declare every behavior against God, against nature and against our identity not only licit but obligatory.
More of this interview can be read here.
And what is the goal? The full interview with former Soviet operative Yuri Bezmenov is useful for learning about it all. Usually, this full interview is not available online, but somebody managed to get the entire talk with G. Edward Griffin online and under the radar.
4748
Q !!Hs1Jq13jV6 ID: 2481e5 No.10757382
Sep 23 2020 13:10:36 (EST)https://nypost.com/2020/09/23/senate-report-links-hunter-biden-to-trafficking-ring/?
No media coverage?
Why?
The same people who control the media are the same people who are part of the evil and corrupt system?
SYSTEM OF CONTROL.
Crimes against Humanity.
You are not meant to think for yourself.
You are not meant to challenge their power [control].
Obey and accept.
Illusion of Democracy.
Illusion of Freedom.
Why does the media push division?
Why does the media incite violence?
Why does the media pit race v race?
Why does the media pit religion v religion?
Why does the media pit sex v sex?
Why does the media pit class v class?
Divided you are weak.
Divided you fight each other.
Divided you pose no threat to their system of control.
UNITY IS STRENGTH.
UNITY IS POWER.
UNITY IS HUMANITY.
Controlled media plays a major role in shaping the narrative(s) to keep you powerless [helpless] and asleep [unaware of truth].
ENEMY OF THE PEOPLE.
ENEMY OF HUMANITY.
Q
Honestly, I would love to see the communications plan for this scamdemic psy-op nightmare.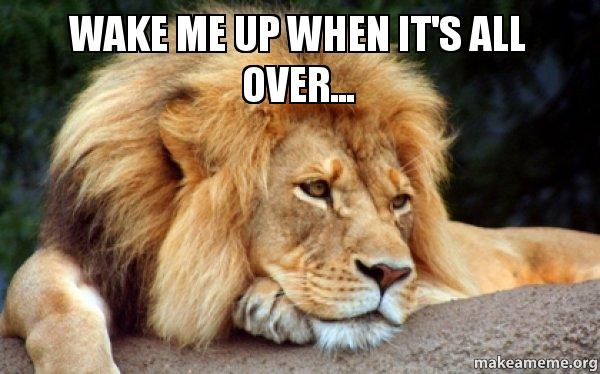 And a little mood music.
And now for the obligatory message from our sponsors:
Here at the Q tree we believe in the concept of CIVIL open free speech and the discussion that fleshes out ideas. When commenting and participating in the OPEN discussion on this thread all comments MUST NOT CONTAIN personal threats, baiting, name calling, or other anti-social words fomenting hate, violence or destruction. Our host Wolfm00n has strict rules about that.
Fellow tree dweller Wheatie gave us some good reminders on the basics of civility in political discourse:
No food fights.
No running with scissors.
If you bring snacks, bring enough for everyone
Please, stock up on blanks for celebratory gunfire, be ready to swing from the chandeliers…and no messing with the nuclear weapons.
Please remember to remain locked and loaded and ready for trouble should the insurrectionists try to invade your space.
Those who have things to say that do not fit the generally accepted limits of "civil" discussion, Wolf has provided a venue known as the UTree. You're welcome to visit over there and say hi to anyone hanging out over there. The "Rescue Thread" is also over there. In the event a rendezvous of the tree is needed, please check it out.
Auntie DePat's requests as we are all, ahem, adults, not uncivilized pygmies:
If you see something has not been posted, do us all a favor, and post it. Please, do not complain that it has not been done yet.
The scroll wheel on your mouse can be your friend. As mature adults, please use it here in the same manner you would in avoiding online porn.
Thank you so much for any and all attention to such details. It is GREATLY appreciated by more than one party here.
One other vital note:
Please, review these rules that our host Wolfm00n outlined toward the beginning of the growth of the tree itself. it won't take long.
__________________________________________________
ACTS 3:1-10
1Now Peter and John were going up to the temple at the hour of prayer, the ninth hour. 2And a man lame from birth was being carried, whom they laid daily at that gate of the temple which is called Beautiful to ask alms of those who entered the temple. 3Seeing Peter and John about to go into the temple, he asked for alms. 4And Peter directed his gaze at him, with John, and said, "Look at us." 5And he fixed his attention upon them, expecting to receive something from them. 6But Peter said, "I have no silver and gold, but I give you what I have; in the name of Jesus Christ of Nazareth, walk." 7And he took him by the right hand and raised him up; and immediately his feet and ankles were made strong. 8And leaping up he stood and walked and entered the temple with them, walking and leaping and praising God. 9And all the people saw him walking and praising God, 10and recognized him as the one who sat for alms at the Beautiful Gate of the temple; and they were filled with wonder and amazement at what had happened to him.
As always, prayers for the fight against that which seeks to enslave us are welcome.
Please include: President Donald Trump, the Q team, our soldiers in the field, special forces, tactical units, first responders and those working behind the scenes…and any and all people with family members in the hospital, COVID or not.