Cover image: Fall Buck by Daniel Eskridge.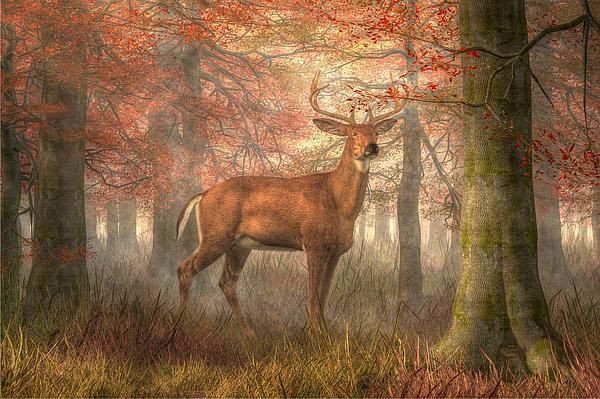 With all the news and craziness in the world, one of my colleagues at my other blogging gig found a story that just inspires head banging.
TSA should use dog teams to make up for workers' low vax rate: Schumer
The TSA should use its canine teams to keep airport security lines moving if there is a worker shortage amid the federal COVID-19 vaccination mandate, Senate Majority Leader Chuck Schumer said Sunday.

President Biden's vaccination order for federal workers takes effect three days before Thanksgiving — the busiest time of the year for air travel.

"If TSA lags in jabs, send in the dogs," Schumer said during a press conference in Manhattan, citing recent revelations from the TSA that 40 percent of its employees remain unvaccinated.

"There is no reason on God's green Earth why anyone — let alone a TSA agent — shouldn't have the vaccine," New York's senior senator said.

"Now if the agency plans now with contingencies, including the deployment of the canine dog teams, wherever the vaccine rates are impacting staffing and security, travel headaches can be avoided," Schumer insisted.
As wonderful as dogs are and as talented at sniffing out explosives and/or drugs, they can't stack tubs, and they aren't trained to read x-ray screens for possible weapons. How, exactly, is this going to help make those lines move faster?
While we're waiting for an answer, we'll take a quick tour of the mess.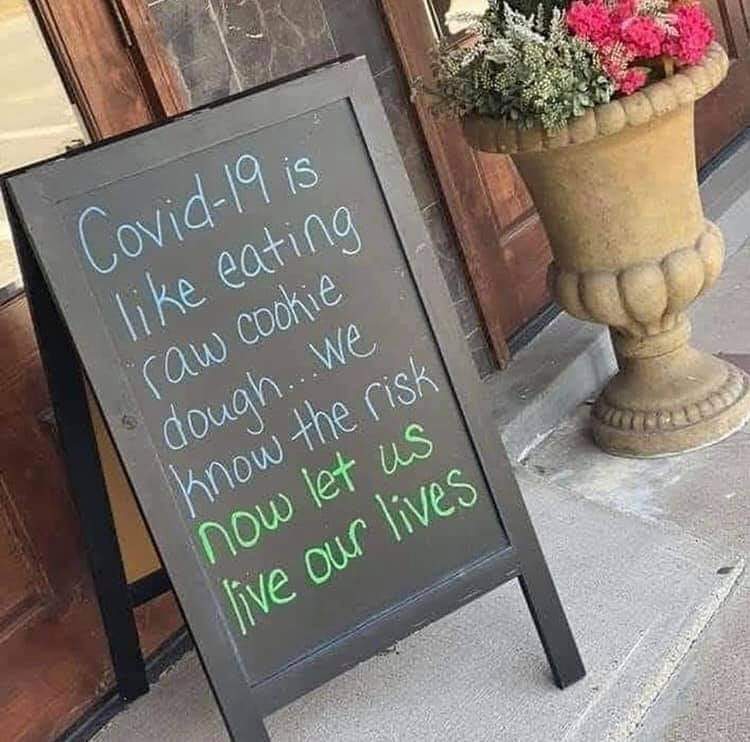 conspiracybot@conspiracyb0t
I'm not saying they're trying to shut down small businesses, destroy the middle class, transfer the majority of the wealth to the world's largest corporations, and divide us with fear and hatred. But if they were, what would they be doing differently?
12:48 AM · Oct 18, 2021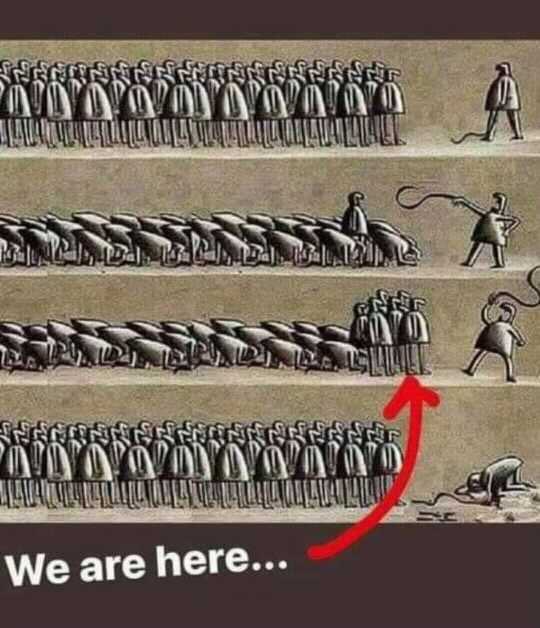 That's fairly optimistic. The people are standing up, American style. Via internet video.
Don't forget:
Critical Thinking 101(Expert of Expert Evaluation)@critica18495985
If the disease requires a public relations campaign for you to fear it, it is not deserving of the level of fear.
1:32 PM · Oct 18, 2021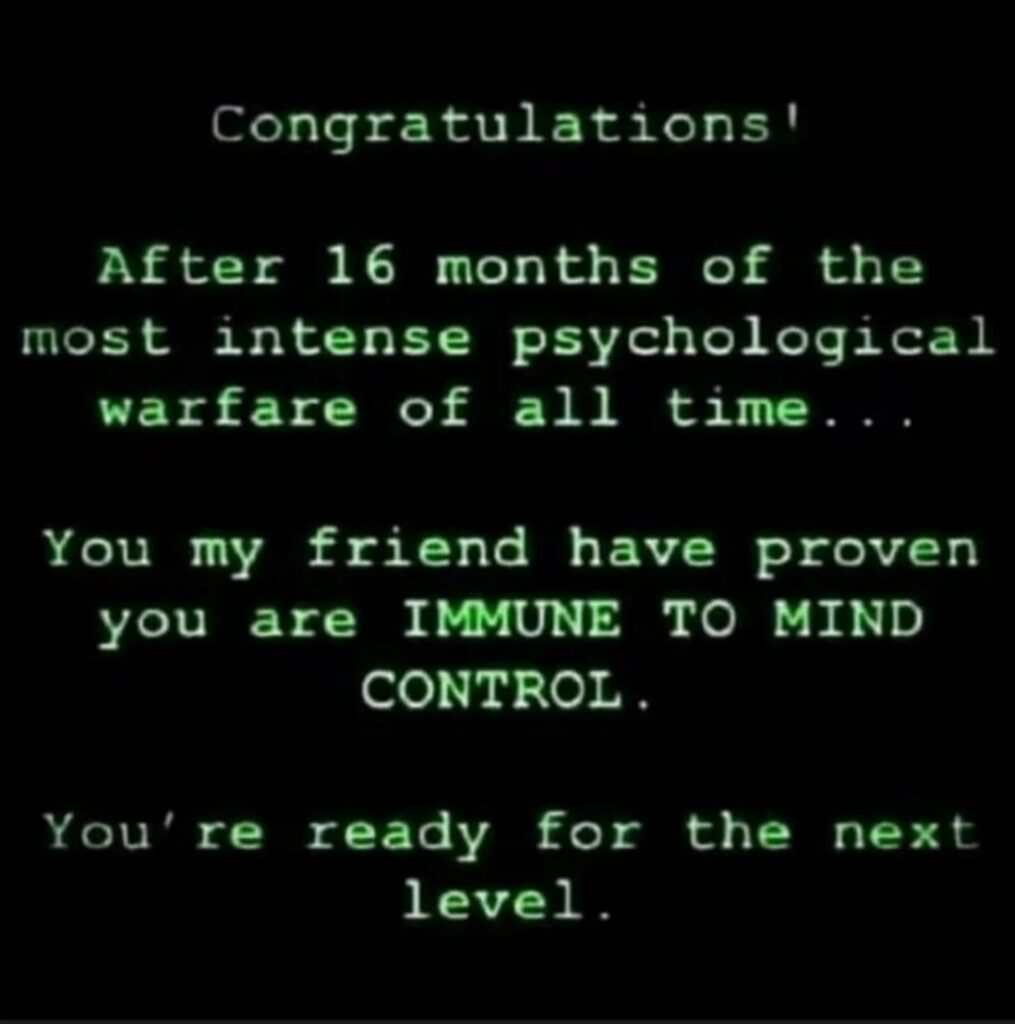 And about all of those ships parked off the coasts. There's more to it.
School boards….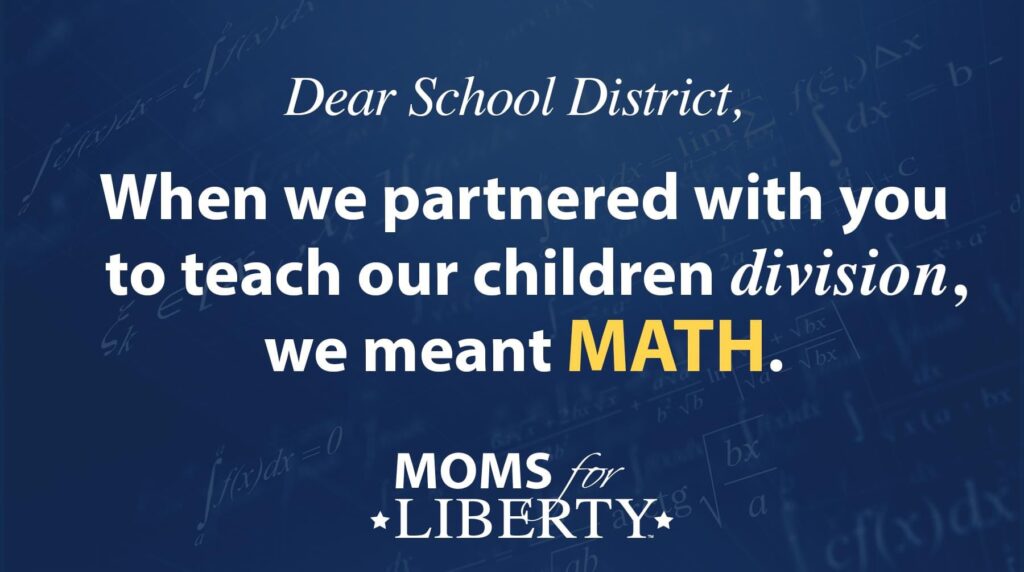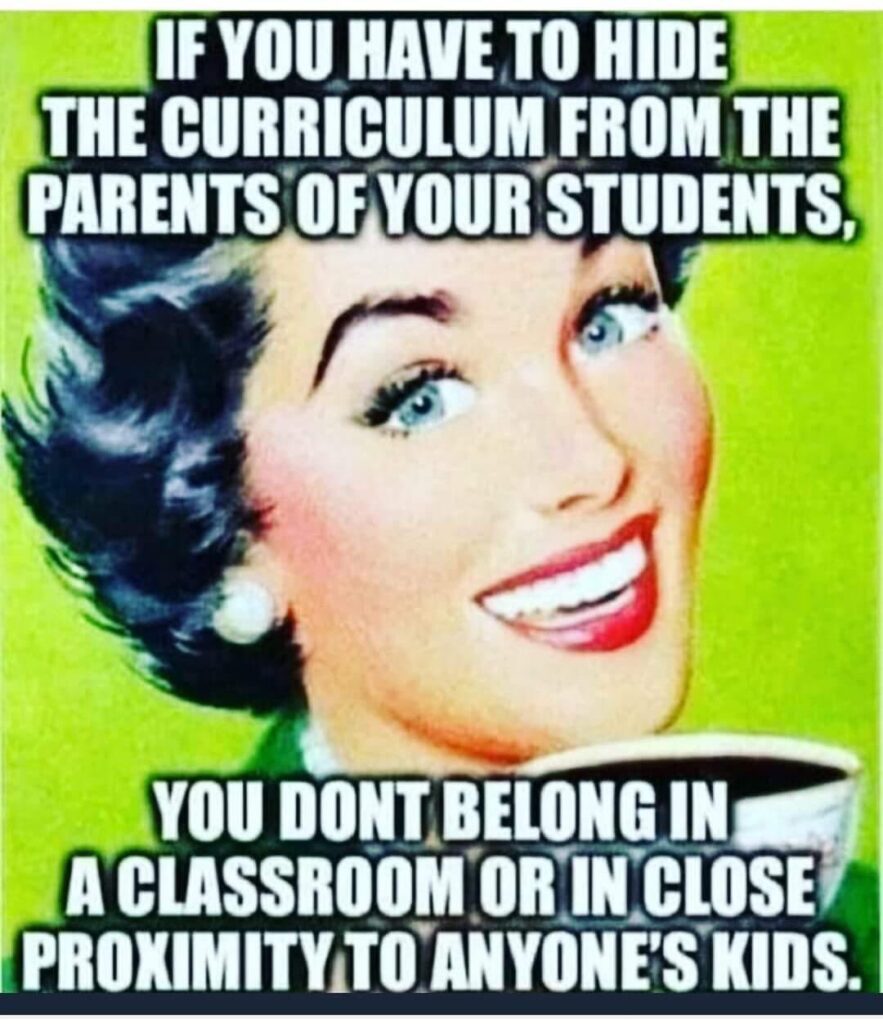 And yet, school districts tend to check off a box for "warm body" when interviewing potential staff
Remember this?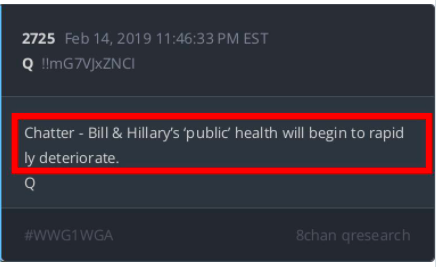 This past weekend: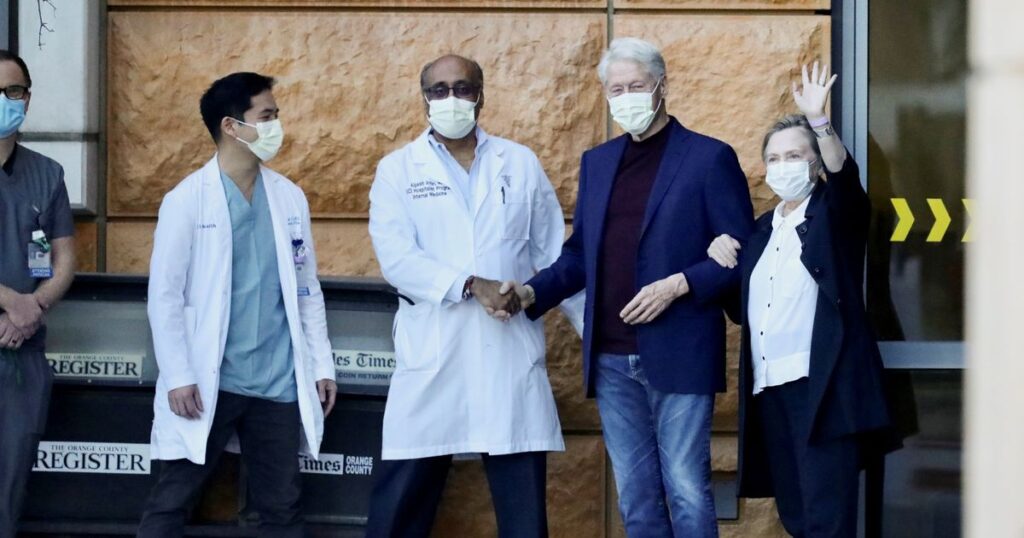 And guess what popped into my feed….
17 Oct, 12 tweets, 2 min read
(1) Clinton Foundation Whistleblowers Brief Timeline

We maintain a very detailed Timeline of our own efforts and those events in re the CFdn and others that are beneficial to our pursuits. Here is a brief overview of some key dates.

Late 2015/early 2016: begin background work
(2)
Early October 2016: reach out to CFdn CFO

Nov 8, 2016: HRC loses to DJT
Nov 9, 2016: CFdn CFO returns our call at 9:45am EST
Nov 30, 2016: meet CFO in NYC

August 2017: file CF whistleblower submission w/IRS

Oct 2017: meet w/DOJ
Early 2018: share materials w/FBI
(3)
Throughout 2018: continue investigative efforts and expand our files. Share all this with IRS, FBI and DOJ.

Nov 1, 2018: receive Preliminary Denial from IRS

November 2018: time to go public. Introduced to John Solomon who reports on our efforts.

(4)
Late November 2018: Congressman Mark Meadows contacts us to request our testimony at Congressional hearing

December 13, 2018: testify to Congress.

Continue to work case/file on CF and host of other connected orgs both public and private. Remain in contact w/LEO et al (5)
Feb 2019: IRS issues Final Denial to our CF Whistleblower Submission

March 2019: we appeal the IRS Denial to US Tax Court.

Throughout 2019: Many high profile lawyers/law firms turn down our inquiry to represent. Say we have little chance of appeal being accepted by USTC (6)
We keep working the case/files on CF and other public charities.

August 28, 2019: all those lawyers proven wrong. US Tax Court informs us our appeal is accepted. Initial trial date set for January 2020 but subsequently postponed. Motions and proceedings begin. IRS files (7) for Summary Judgment aka dismissal.

October 8, 2020: Judge denies IRS motion for Summary Judgment indicating IRS has 'abused its discretion' in its handling of our WB submission.

Case continues with Judge inquiring if/how IRS Criminal involved in investigating CF. (8)

Case ongoing and under seal in USTC
Beginning in late 2015 and for the ongoing 6 years, we have continued to expand our investigation both in depth and breadth. These efforts have led to our filing other whistleblower submissions and a host of other related pursuits. (9)
Our Timelines run into many hundreds of pages.

Our Formal Exhibits are exhaustive and in re CF total > 125 and > 8000 pages.

We corroborate all data points.

We interviewed not only Cfdn CFO but other CF execs as well. We interviewed execs and whistleblowers of CF (10) partners. We sourced docs from CF internal counsel. We sourced email exchanges between CF officials and foreign government officials. We engaged official within IG Office of major Geneva-based financial intermediary.

We utilized the FOIA extensively.

This brief overview (11) provides an inch deep review of our efforts that penetrate miles into the surface. Our findings are not our opinions. They are all fact based.

Our children's future and that of our nation are on the line here.

We're in it to win it. Our nation needs justice to prevail (12) in re Doyle, Moynihan v IRS and that victory to serve as the catalyst for victory on other fronts.

These efforts are NOT right v left but rather right v wrong.

God Bless America.

Let's Win!!
Could it be that Bill & Hill are alerted to danger?????
And one more thing:
He can be arrogant pain to work with, but he has a point.
Kyle Becker@kylenabecker
I am not sure if it is invigorating or depressing to wake up every morning knowing full well there will be at least ten major issues that the mainstream media will be deceiving America about in a given day. It's like Choose Your Own Adventure but with pathological liars.
1:23 AM · Oct 18, 2021
Double dose today.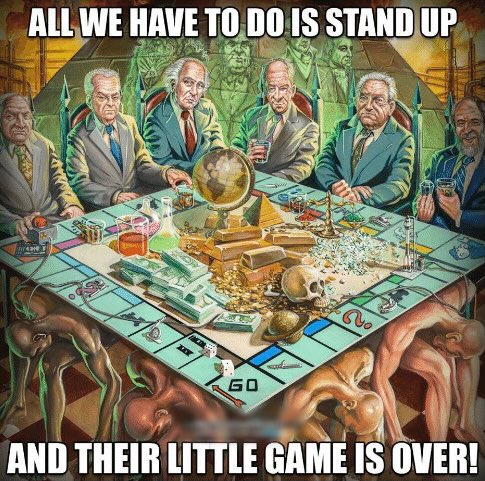 Something to remember, always.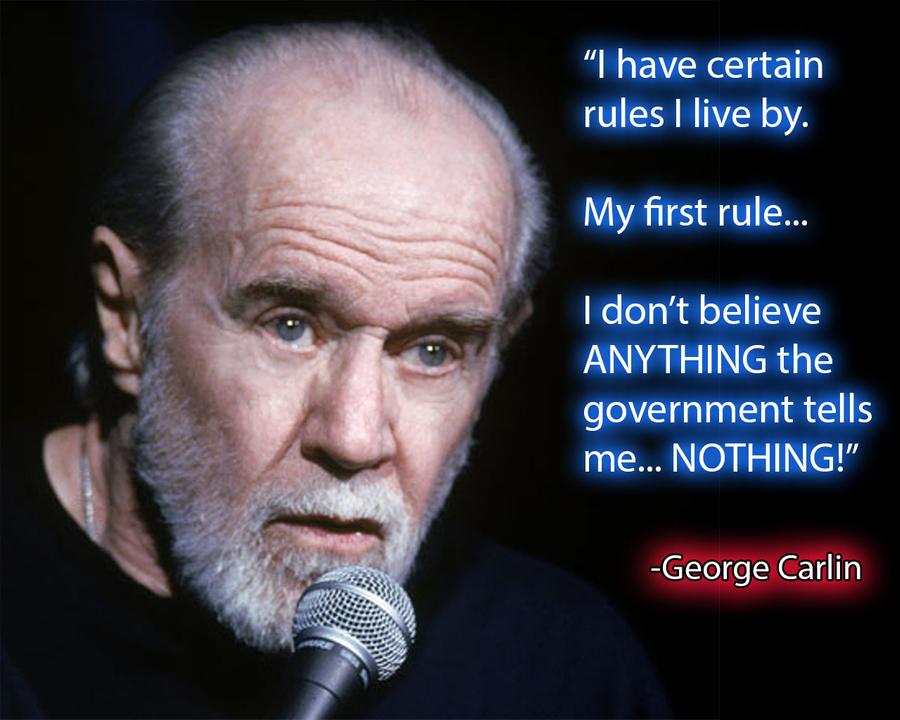 Per the boss's instruction: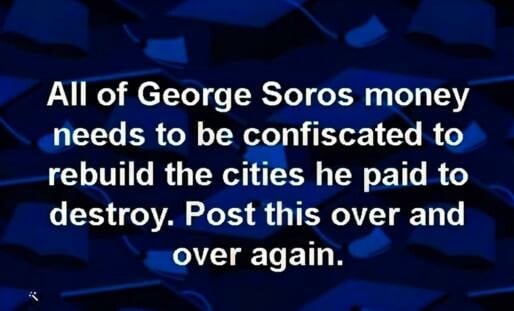 I'd throw in a few Rockefellers and Rothschilds also.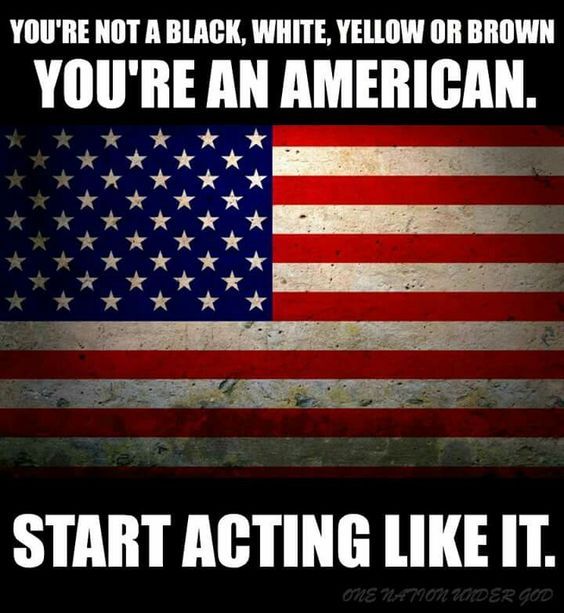 Of course, this does not mean committing felonies, but standing up to the forces that want to tear this nation – and humanity apart. The very people XVII told us will be destroyed by the time this movie comes to an end are currently roaming the halls of power…supposedly. It's a sickening sight.
And now for some mood music:
Your weekly reminder to take the pledge, and if the non-mainstream people are to be believed, including Lin Wood, we will need to take this seriously very soon:
"I do solemnly swear (or affirm) that I will support and defend the Constitution of the United States against all enemies, foreign and domestic; that I will bear true faith and allegiance to the same; that I take this obligation freely, without any mental reservation or purpose of evasion; and that I will well and faithfully discharge the duties of the office on which I am about to enter: So help me God."
Message from General Flynn.
Be fearless and don't wait for the next superstar to stand up and fight back against this health tyranny…each of us has our own inner strength to take the harder right path. In your communities, at your local city council meetings, school board hearings, zoning board meetings, everywhere elected officials reside, we should be in there ensuring they are doing what we the people voted for them to do. Get involved now, no more waiting for someone else to do it…it is our time, our moment in history and our obligation to the next generation and the one after that…Local Action has a National Impact
And now for the nitty gritty of the Q Tree 5 minute, stand up, Tuesday morning meeting version of the Daily Thread.
Ahem.
Guidelines for posting and discussion on this site were outlined by our host, WolfM00n. Please, review them from time to time.
The discourse on this site is to be CIVIL – no name calling, baiting, or threatening others here is allowed. Those who are so inclined may visit Wolf's other sanctuary, the U-Tree, to slog it out. There is also a "rescue" thread there for members of the Tree to rendezvous if the main site goes kablooey.
This site is a celebration of the natural rights endowed to humans by our Creator as well as those enshrined in the Bill of Rights adopted in the founding documents of the United States of America. Within the limits of law, how we exercise these rights is part of the freedom of our discussion.
Fellow tree dweller Wheatie gave us some good reminders on the basics of civility in political discourse:
No food fights.
No running with scissors.
If you bring snacks, bring enough for everyone.
And Auntie DePat's requests as we are all, ahem, allegedly adults:
If you see something has not been posted, do us all a favor, and post it. Please, do not complain that it has not been done yet.
The scroll wheel on your mouse can be your friend. As mature adults, please use it here in the same manner you would in avoiding online porn.
Thank you so much for any and all attention to such details. It is GREATLY appreciated by more than one party here.
__________________________________________________
LUKE 12:35-38
35"Let your loins be girded and your lamps burning, 36and be like men who are waiting for their master to come home from the marriage feast, so that they may open to him at once when he comes and knocks. 37Blessed are those servants whom the master finds awake when he comes; truly, I say to you, he will gird himself and have them sit at table, and he will come and serve them. 38If he comes in the second watch, or in the third, and finds them so, blessed are those servants!
109
Anonymous ID: hHkrVD7x No.148156632
Nov 5 2017 20:06:36 (EST)
Anonymous ID: pqW40Wgk No.148156518
Nov 5 2017 20:05:48 (EST)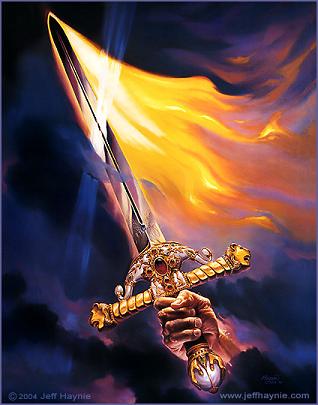 >>148154137
St. Michael the Archangel, defend us in battle. Be our protection against the wickedness and snares of the devil. May God rebuke him, we humbly pray. And do thou, Prince of the Heavenly Hosts, by the power of God, cast down to Hell Satan and all his evil spirits, who prowl about the world seeking the ruin of souls. Amen.
>>148156518
Amen brother.
Q
As always, prayers for the fight against that which seeks to enslave us are welcome. Via con Dios.