For the record, I had this cover picked out before a comment about a caravan posted yesterday.
For those needing a few hits off the hopium bong, here's Dave from X22. One of his best of late:
In no particular order:
Analysts with the Law Enforcement Legal Defense Fund (LELDF) found that Soros, a progressive billionaire and founder of the Open Society Foundations, has invested about $40 million over the past decade to elect dozens of progressive prosecutors, including many in the most populated U.S. cities.

Soros-backed prosecutors represent one-fifth of all Americans, and they hold office in half of the top 50 most populated U.S. cities and counties.

Cities with Soros-backed district attorneys are responsible for 40% of criminal activity in the U.S, according to the LELDF. Soros-backed candidates are known for their support of "social justice" and lax criminal justice reform proposals.

"Soros is using that campaign money and the hundreds of millions more for supporting organizations to quietly transform the criminal justice system for the worse, promoting dangerous policies and anti-police narratives to advance his radical agenda," LELDF President Jason Johnson told The Washington Examiner, the first to publish the analysis.
And don't some of us know it.
Is there really a need for another long feature story about how Sen. Dianne Feinstein is senile and needs to go? You wouldn't think so, but New York magazine has a long cover story about how she's lost it. Yes—strange that a magazine with a supposed focus on New York would be so interested in California's very senior senator, and while the piece is swathed in lots of sympathetic biography for her 52-year career in public office (!), the subtext that she needs to go is impossible to disguise effectively, starting with the unflattering cover photo which makes her look like a cadaver.
Then there are the savage passages repeating and embellishing previous reporting:
Feinstein, who turns 89 in June, is older than any other sitting member of Congress. Her declining cognitive health has been the subject of recent reporting in both her hometown San Francisco Chronicle and the New York Times. It seems clear that Feinstein is mentally compromised, even if she's not all gone. . .

Reached by phone two days after 19 children were murdered in an elementary school in Uvalde, Texas, in late May, Feinstein spoke in halting tones, sometimes trailing off mid-sentence or offering a non sequitur before suddenly alighting upon the right string of words. She would forget a recently posed question, or the date of a certain piece of legislation, but recall with perfect lucidity events from San Francisco in the 1960s. Nothing she said suggested a deterioration beyond what would be normal for a person her age, but neither did it demonstrate any urgent engagement with the various crises facing the nation.
The old guard is on its way out…and with them the brains of the operation what few there are.
Hmm…. GWB does still have a no fly zone over his house in Dallas.
There can be little doubt that Biden could use a distraction. The Biden administration has shown itself to be incompetent, irresponsible, and (on its best days) hopelessly adrift. Having reversed many of his predecessor's policies (to the nation's detriment) out of blind spite, Biden effectively reinstalled and rearmed the Taliban (unintentionally, perhaps, but with such a staggering display of ineptitude as to provoke Putin's mad dash into Ukraine). Biden's asinine energy policies — policies he obstinately refuses to modify — significantly hamper the U.S. economy by effectively strangling domestic energy production. These policy choices are so clearly irrational as to constitute an act of deliberate economic sabotage, sabotage inflicted upon the nation to gratify a small band of green energy fanatics. The southern border has been effectively abolished, exacerbating all manner of criminal activity (well beyond mere mundane illegal entries.) Most recently, the Biden administration failed to act in time to head off a national baby formula shortage. In coming days, we can look forward to worsening inflation, continuing food shortages, rolling blackouts, and a possible Chinese attack on Taiwan.

But in the Oval Office, there is hope. If only enough voters can be coached to resent the Second Amendment and to hate those who in response to scripted pleas of "Enough!" say "Not so fast — let's do something that might actually work without undermining a fundamental right" — then perhaps Biden's declining political fortunes may be reversed. A bizarre (though unsurprising) electoral strategy; the Democrats seem incapable of attracting voters via anything other than overheated calls for revenge. Such vulgar hatemongering is unworthy of a president, though par for the course for Biden. If Biden were serious about addressing the nation's problems, he would work to establish a basis for bipartisan cooperation rather than using a national address to tar and feather his political opponents, but one suspects this is well beyond his capabilities and out of step with his character — or rather lack thereof.

Biden may be spent, viscous, and dull, but thanks to an obliging national media, he and his allies are not without considerable resources. A media that mindlessly parrots accusations of "white supremacy" and "systemic racism" on cue now eagerly steps forward to gin up public hysteria over "assault weapons " and "weapons of war." These are, of course, phantoms of the Democratic political imagination — terms of political abuse, pejorative definitions invented to scare a deliberately misinformed public into acceding to (if not demanding) the eradication of a seemingly obvious danger.
What Biden really needs is a binky, a blankie and a nap.
Tucker can be let through just this once, and only because of his guest.
Oops. The comic relief section was supposed to be lower.
SPOILER ALERT!
"Want to strike a blow against cancel culture and the power of the media? Then don't simply complain, do something: Make it legally risky to throw around the allegations that are a canceller's bread and butter. Expand defamation law, and make clear that bogus accusations of being a "racist" or "white nationalist" are factual smears and defamatory per se."
You know, like the other side does to our side.
My dad will still wear one on a plane anyway.
Elon going after YouTube next?
Worth reading:
Remember the HR gal with the bug eyes? Terrance has a few things to say:
Matt Walsh took a stab at her, too.
You can't make this up:
The first openly transgender cheerleader has joined NFL team the Carolina Panthers– a "big" moment that she says she hopes will inspire others on and off the gridiron.
HE says this, and now they even are invading the objectification of woman places in the culture. Do these men have no respect for real women?
I'm a bi-ped, actually. I walk on two feet.
Oh, wait! I was collecting memes, too.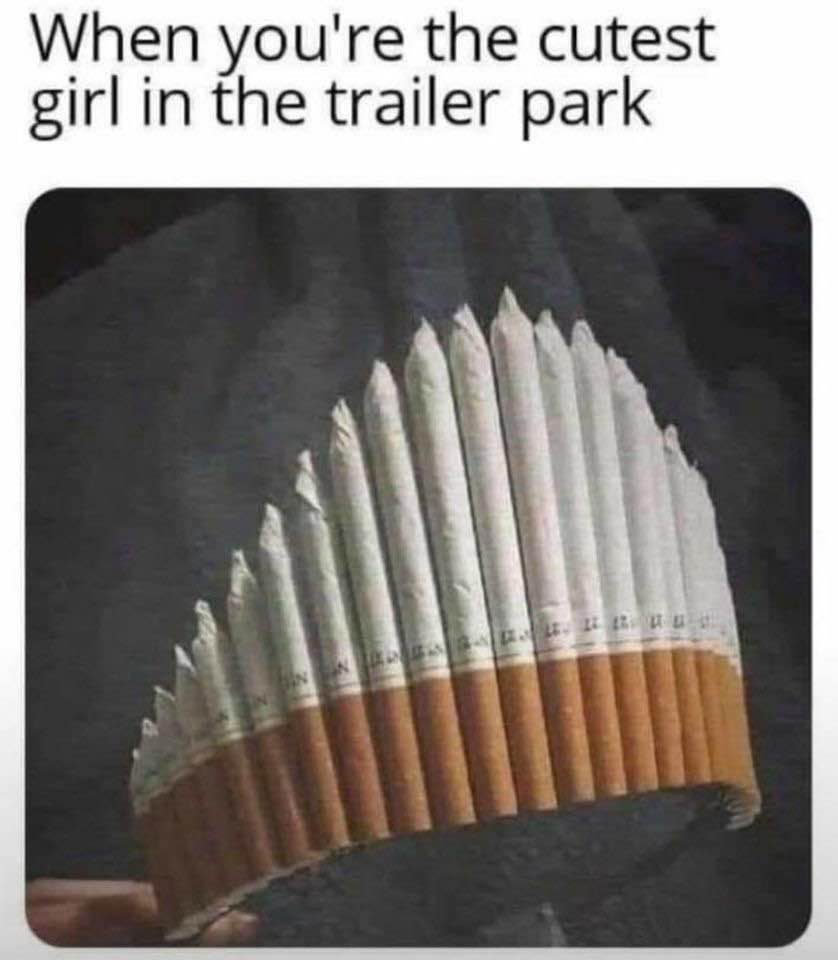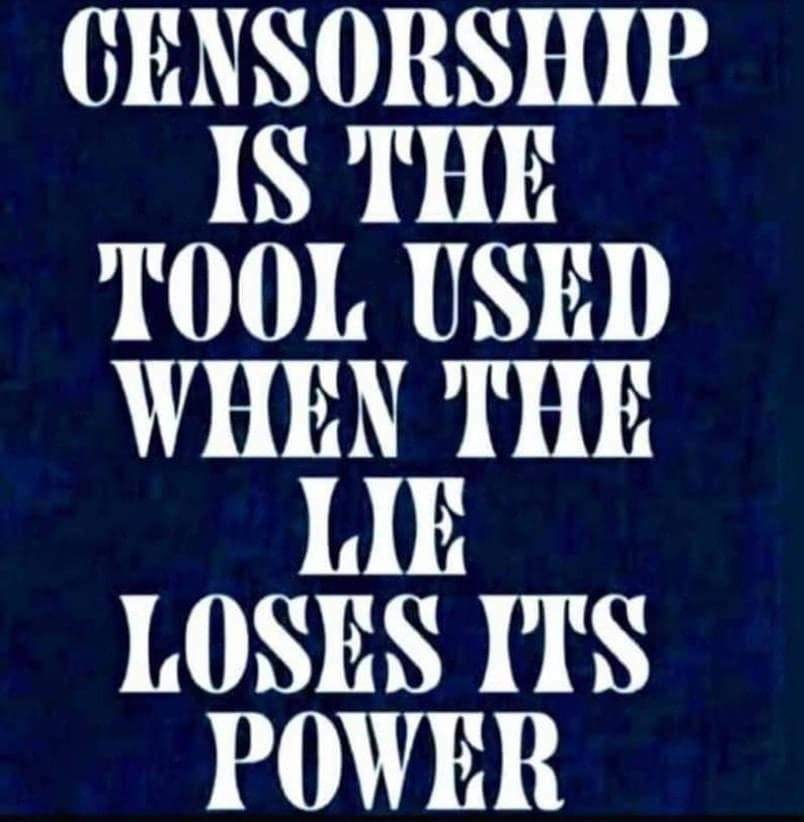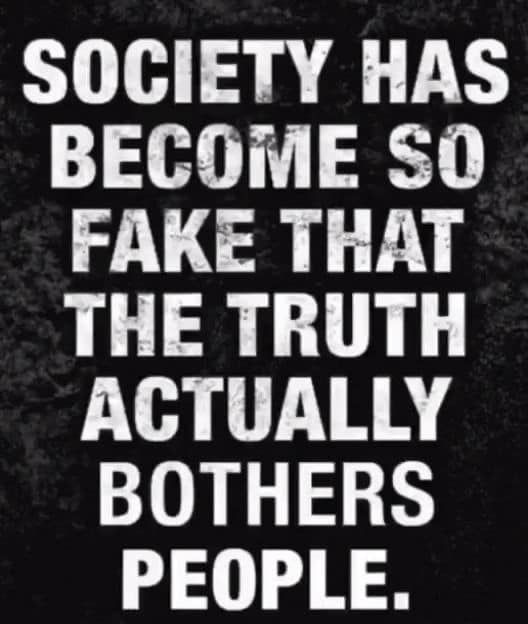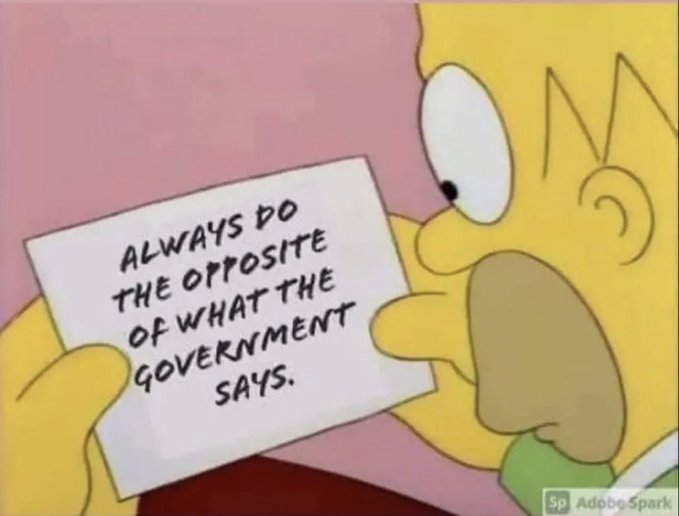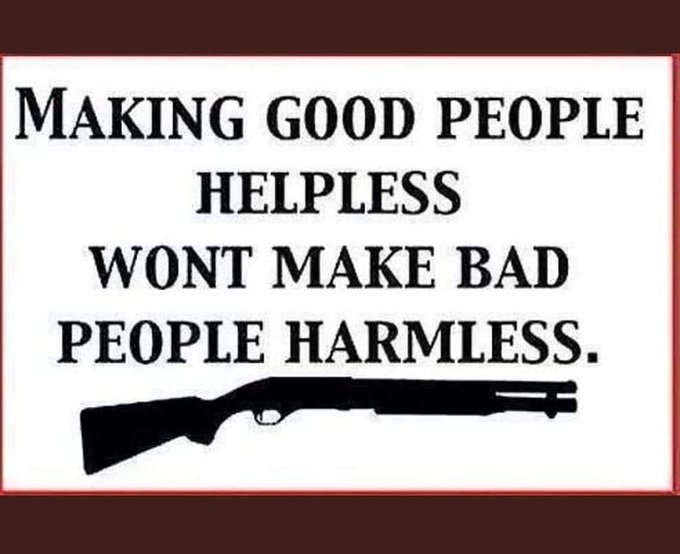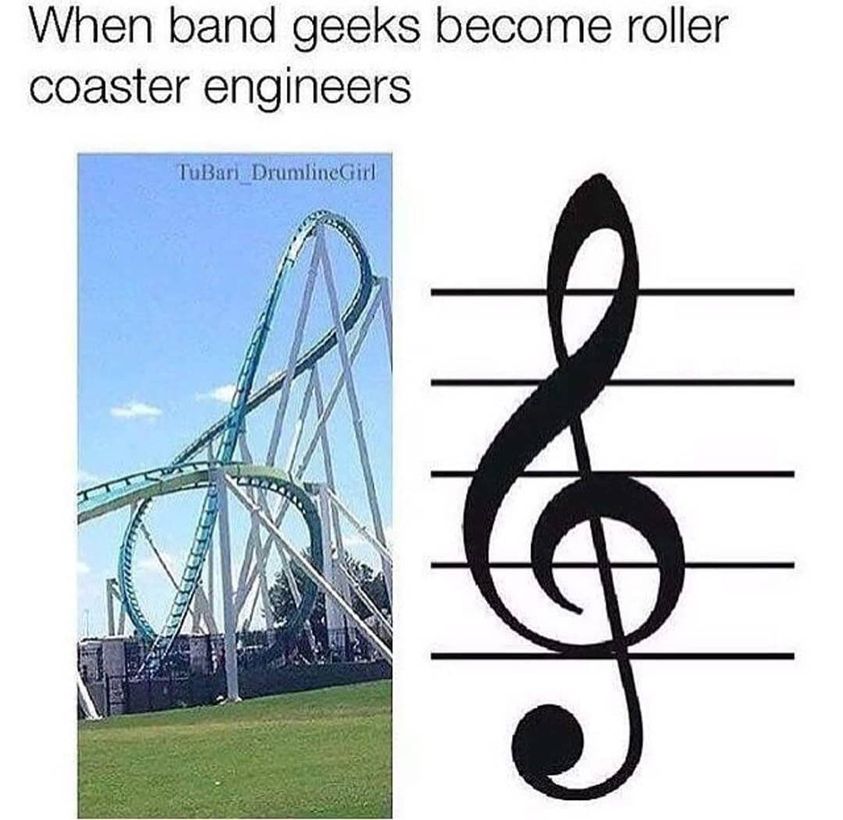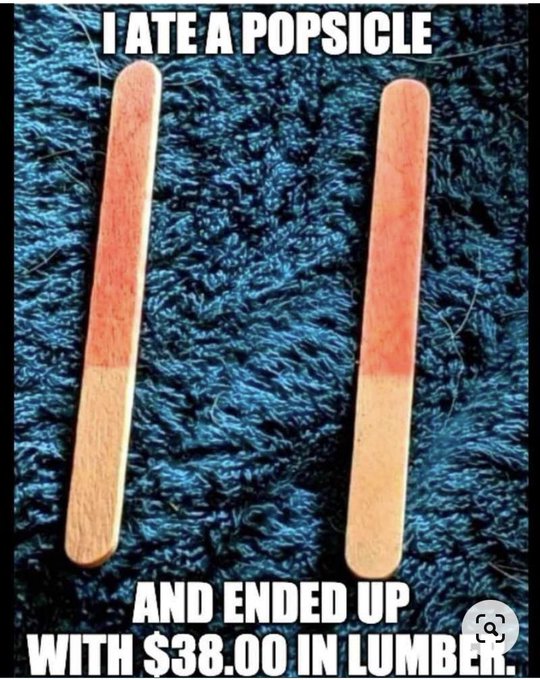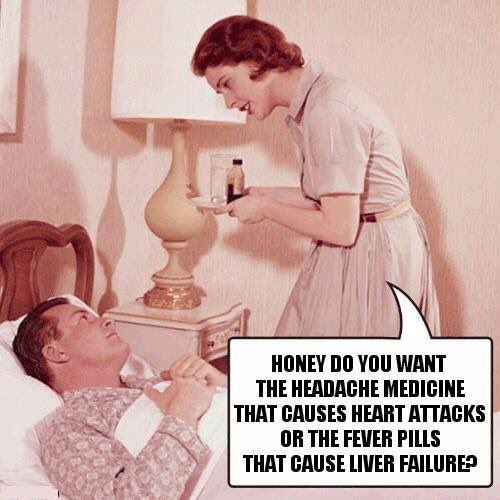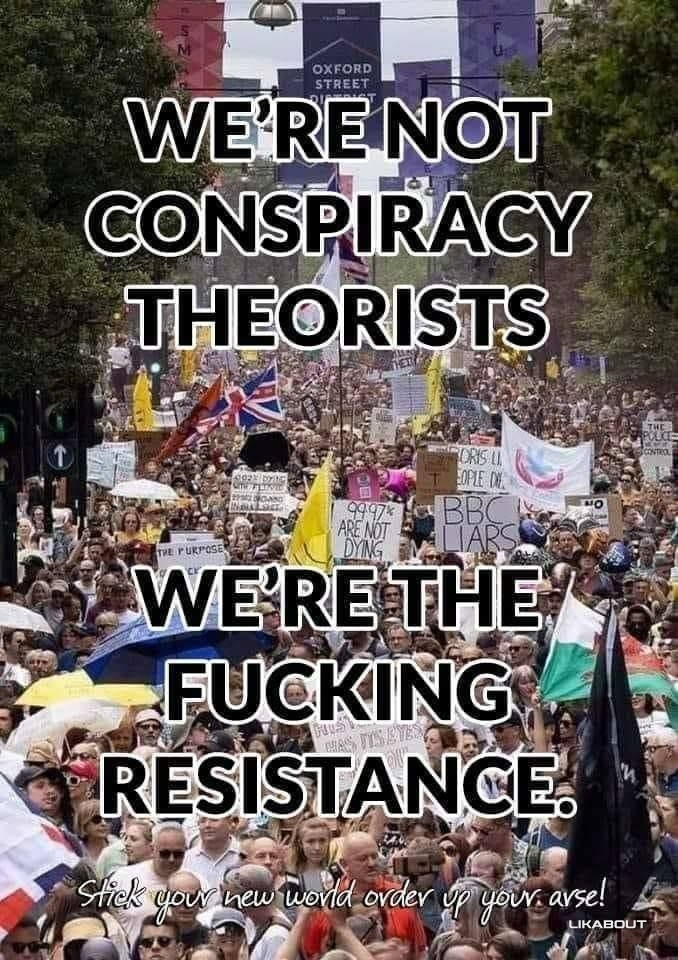 Have a good day y'all.
(I don't remember who brought this to a daily in the comments, but thanks.)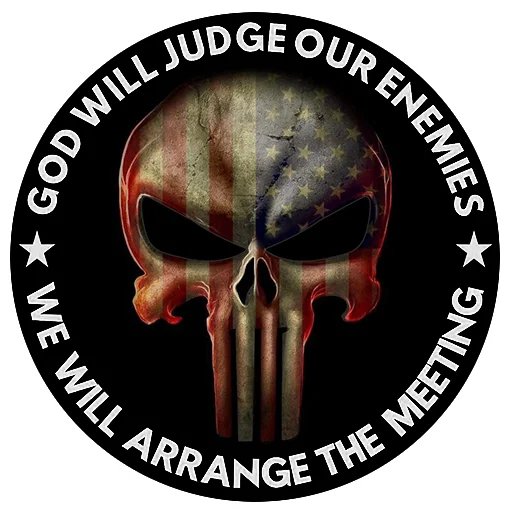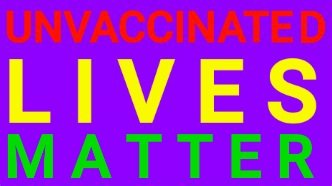 And, of course, the obligatory George Carlin: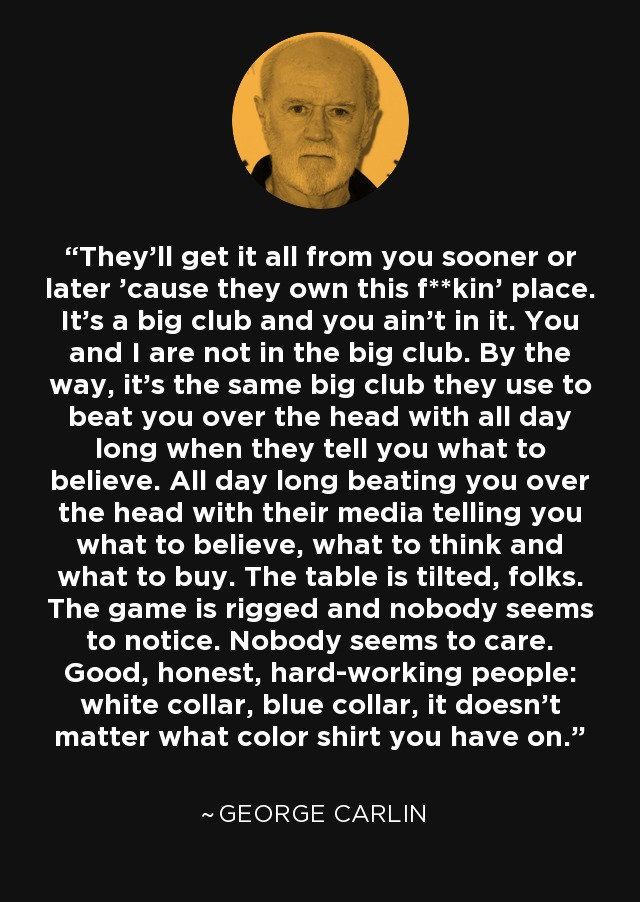 Per the Boss: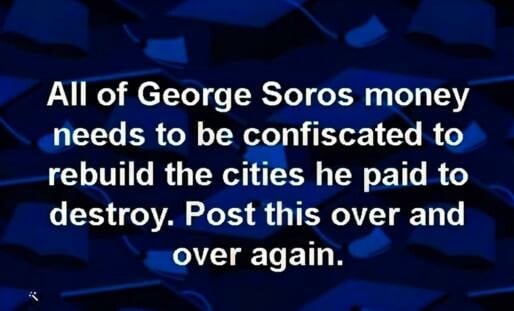 And now for the obligatory message from our sponsors:
Here at the Q tree we believe in the concept of CIVIL open free speech and the discussion that fleshes out ideas. When commenting and participating in the OPEN discussion on this thread all comments MUST NOT CONTAIN personal threats, baiting, name calling, or other anti-social words fomenting hate, violence or destruction. Our host Wolfm00n has strict rules about that.
Fellow tree dweller Wheatie gave us some good reminders on the basics of civility in political discourse:
No food fights.
No running with scissors.
If you bring snacks, bring enough for everyone
Please, stock up on blanks for celebratory gunfire, be ready to swing from the chandeliers…and no messing with the nuclear weapons.
Please remember to remain locked and loaded and ready for trouble should the insurrectionists try to invade your space.
Those who have things to say that do not fit the generally accepted limits of "civil" discussion, Wolf has provided a venue known as the UTree. You're welcome to visit over there and say hi to anyone hanging out over there. The "Rescue Thread" is also over there. In the event a rendezvous of the tree is needed, please check it out, as well as the newest rescue venue.
Auntie DePat's requests:
If you see something has not been posted, do us all a favor, and post it. Please, do not complain that it has not been done yet.
The scroll wheel on your mouse can be your friend. As mature adults, please use it here in the same manner you would in avoiding online porn.
Thank you so much for any and all attention to such details. It is GREATLY appreciated by more than one party here.
One other vital note:
Please, review these rules that our host Wolfm00n outlined toward the beginning of the growth of the tree itself. it won't take long.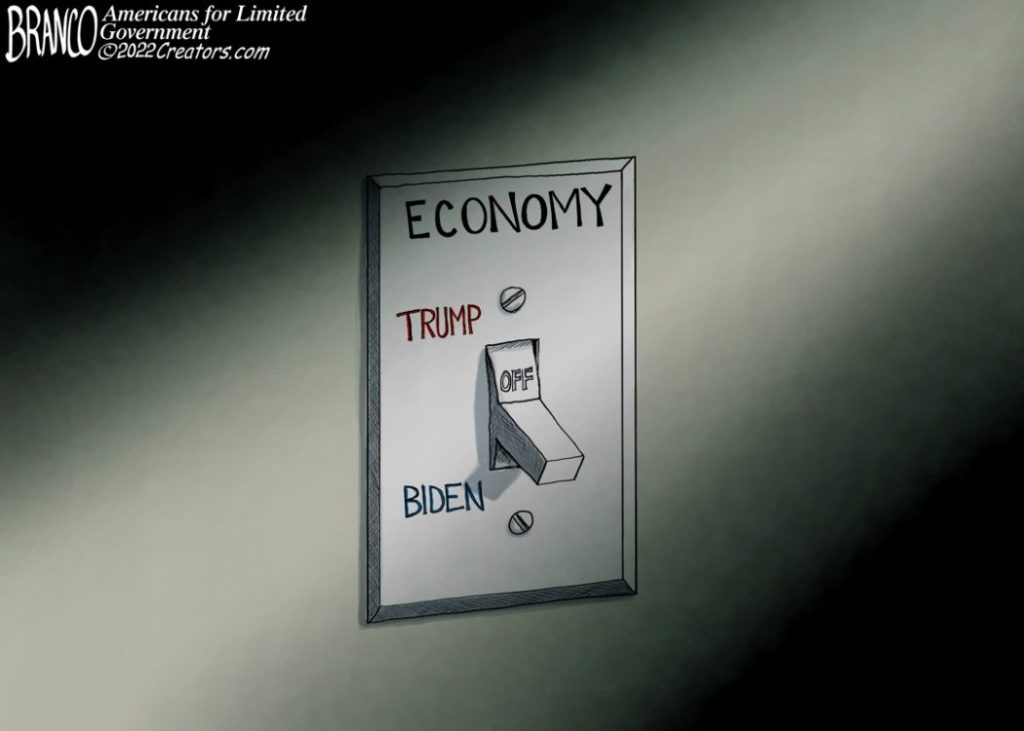 __________________________________________________
MATTHEW 5:17-19
17"Think not that I have come to abolish the law and the prophets; I have come not to abolish them but to fulfil them. 18For truly, I say to you, till heaven and earth pass away, not an iota, not a dot, will pass from the law until all is accomplished. 19Whoever then relaxes one of the least of these commandments and teaches men so, shall be called least in the kingdom of heaven; but he who does them and teaches them shall be called great in the kingdom of heaven.
As always, prayers for the fight against that which seeks to enslave us are welcome.
Please include: President Donald Trump, the Q team, our soldiers in the field, special forces, tactical units, first responders and those working behind the scenes…and any and all people with family members in the hospital, COVID or not.
And…members of the QTree who no longer participate for one reason or another, as well as Gil, RDS, Bakocarl, Nora and any others facing serious health issues right now..
It is quite clear, as per Wolf's message from July, that we are under spiritual attack. Building up a robust arsenal of prayer and discipline is a must in fighting the enemy and his minions.
In that spirit, the Prayer to St. Michael the Archangel from Tuesday's threads, and the Breastplate of St. Patrick, not to mention the Litany of Humility are favorites recommended by exorcists in spiritual warfare.
SATIRE SECTION
We weren't actually allowed to have Barbies in our house as my mother refused to let us have dolls with a better figure than hers, but still…this is a Gen X girl's nightmare.