Will be on the lookout for primary results…or the constant recounting that will most likely occur.
Hopefully….
Headlines:
🔥🔥🔥🔥🔥
MAGA is the voice of the working class.

The working class is what keeps all the shit working. We are the binding within the patchwork quilt of our constitutional republic.

The working class that had been beaten, put down, isolated, disconnected from policy, ridiculed for not having pedigree, all of it, became United in MAGA.

It's a massive political tent. The biggest political coalition in the history of American politics.

Candidate Trump introduced the professional GOPe to economic nationalism. They, perhaps you, hated him for it.

President Trump then initiated economic nationalism.

The MAGA working class immediately felt the benefits of economic nationalism.

This is what unifies the MAGA base and attaches to President Donald Trump.

This is what both wings of the professional political class just do not understand, and even more dislike.
R-i-i-i-ght.
For those following me, you knew this was coming. This confirms our narrative that Trump is the one advocating for transparency, and that the Deep State are looking to hide and deceive.

I can guarantee you, if they found something, we would have heard about it. The fact that they do not want the public to see the "probable cause", indicates that they didn't find what they were looking for in order to justify this raid. If they had a legitimate cause, they would release it, because it would help fuel their narrative and public image, which has gone completely off the rails.

Instead, the enemy use powerful and misleading language to suggest that Trump is a threat to national security, and will attempt to use this as a media narrative before the midterms. If he was actually a criminal, the FBI would have leaked it to the press the moment they had something. To me, this proves they have nothing and this was all political theatre. Political theatre that has mysteriously only benefitted Trump immensely.
Just one person's opinion. Most of red America finds no mystery in the benefits to President Trump. He was wronged.
Exciting times. A dangerous but exhilarating moment in history to be alive. The ground beneath us quakes, and everything once held certain seems turned to mush. Whatever we grasp for balance proves unsteady, too. The world is crashing down, it seems, and no countervailing force exists to keep everything in place.

When we accept this reality, when we look around and say, "Hey, what was will never be again," then the troubles around us become a little lighter to bear. We are not here to fight for yesterday; we are here to fight for tomorrow. Yesterday gives us guidance; tomorrow gives us purpose. Yet just because we fight for tomorrow does not mean we aren't also fighting for today. When you learn to punch, you're taught to aim beyond your target. You punch through what you mean to hit to maximize force and minimize pain to yourself. In the same way, we aim for the future in order to seize today. We picture together what type of future we want. We strive for that future with ferocity and perseverance. And one day we look around and realize that we've managed to build a remarkable world right here in the present. Nothing endures in this earthly existence but that cycle. It's what we do when challenges arise that matters. Those acts, fleeting though they may be, are our shared legacy to one another.

So look at the international communists' "Great Reset" or "Build Back Better" dystopias as inevitable if you want, but do so knowing that you're watching strikes being thrown into the catcher's mitt without ever swinging. Your mind and soul provide a powerful bat. Our enemies are throwing heat right down the center of the plate. And there has never been a better time to swing for the fences!
Really.
It wouldn't be due to a crappy food supply and parents using electronics as babysitters, now would it?
It's true. The vast majority of Republican lawmakers in DC, especially those who are running for reelection, have taken the safest possible road. They are acting as if this nation is in good enough shape that if we wait for the midterms, everything can be made whole. This is far from the case. One can even argue that they haven't put up much of a fight against, well, anything because they hope the Democrats get their legislative wishes. That way, Americans can see just how bad their policies really are.

It's a decent election strategy in normal times, but the current state of the nation is nowhere near normal. We needed them fighting when the 2020 election was stolen. We needed them fighting the very day Joe Biden was installed into the White House. We've needed them to continue fighting tooth-and-nail ever since. Instead, they whine about things while helping Democrats pass the expensive yet worthless infrastructure bill. They talk about conservatism while many helped pass gun control.
Electric muscle cars. It's just unAmerican. I mean….
Another 199,976 economic migrants arrived at the southern border in July, ensuring President Joe Biden's 2022 migration exceeds the total 2021 numbers, even though August and September numbers have yet to be added.
More busses should be arriving in Washington any time now.
Reading all the professional political chatter from both wings of the uniparty bird about the DOJ position on the Trump raid in Mar-a-Lago, something sticks out to me that readers here will relate to, but others, likely not so much. Consider this written to all the reasonable and intellectually honest people.

You see, there is an actual mechanism that is being ignored by members within the professional DC silos and the DC 'outrage' stenographers. I was reminded of it when reading the professional obfuscation in the Wall Street Journal as they outlined how Merrick Garland "weighed the raid on Mar-a-Lago for several weeks" prior to August 8.

Technically there is a mechanism for executive branch conflict resolution that involves actual transparency, not the political talking points of the illusion of transparency. However, when the Fourth Branch of Government was created, the conflict resolution measure that provides oversight and escape from accusations of unequal application of law was dispatched. It was dispatched because, well, the unequal application of the law was the intent.

What I am talking about is the legislative branch oversight mechanism known as the Gang-of-Eight. Whenever the executive branch runs into a conflict that involves sensitivity within an issue they define as "national security," the executive branch is supposed to use the tool of the legislative branch to extricate themselves from the conflict.

Quite simply the DOJ/FBI could have briefed the Go8 on the nature of the sensitive 'national security' issue, and this bipartisan briefing to both democrats and republicans removes Main Justice from the appearance of political impropriety. If, later on, the nature of their investigation is ever questioned, Main Justice (the representatives of the executive branch) have the shield of telling the American public that congress was notified.
Yeah, but that's not what happened.
Tweets!
MEMES!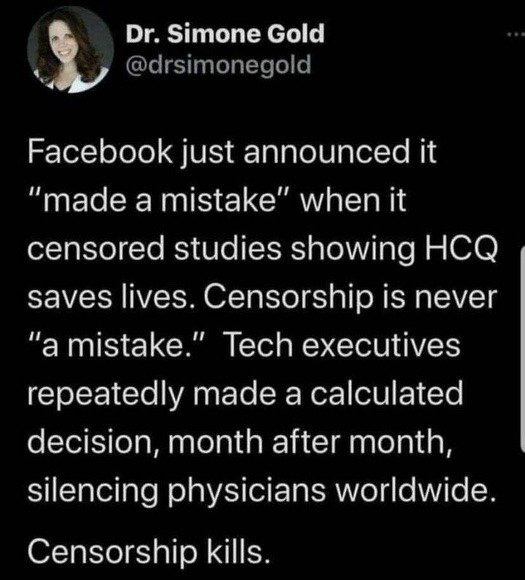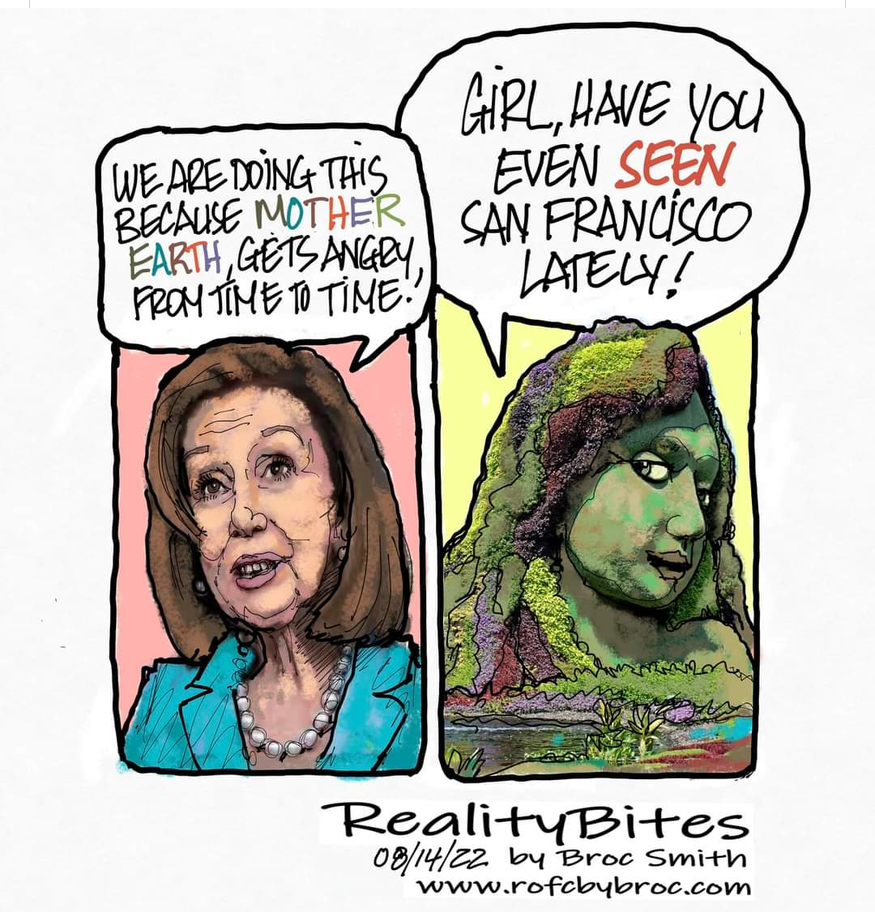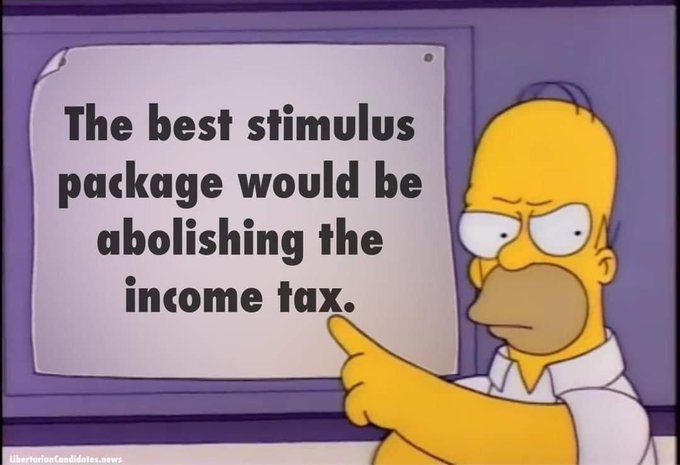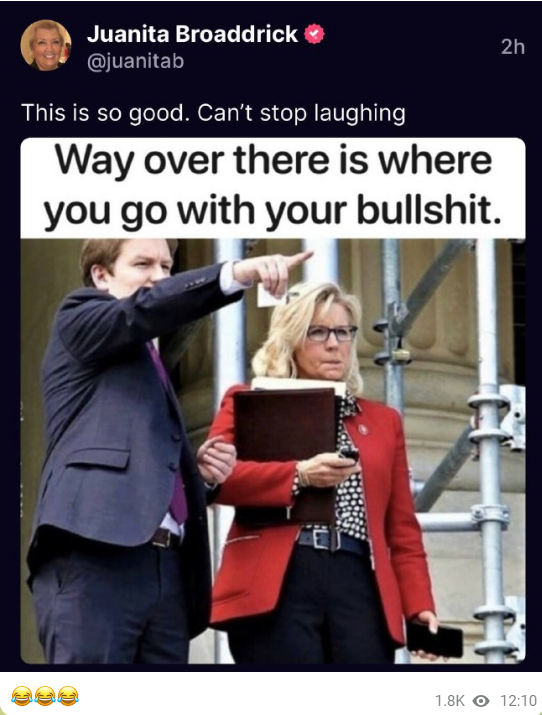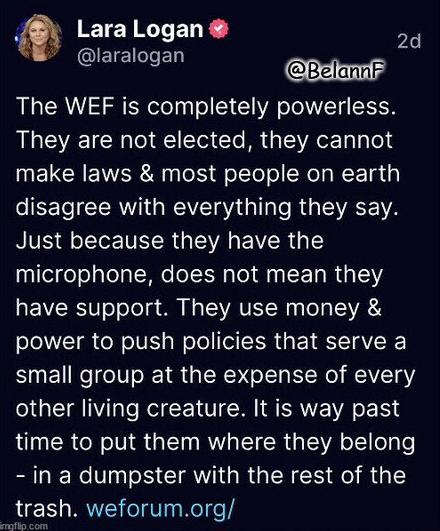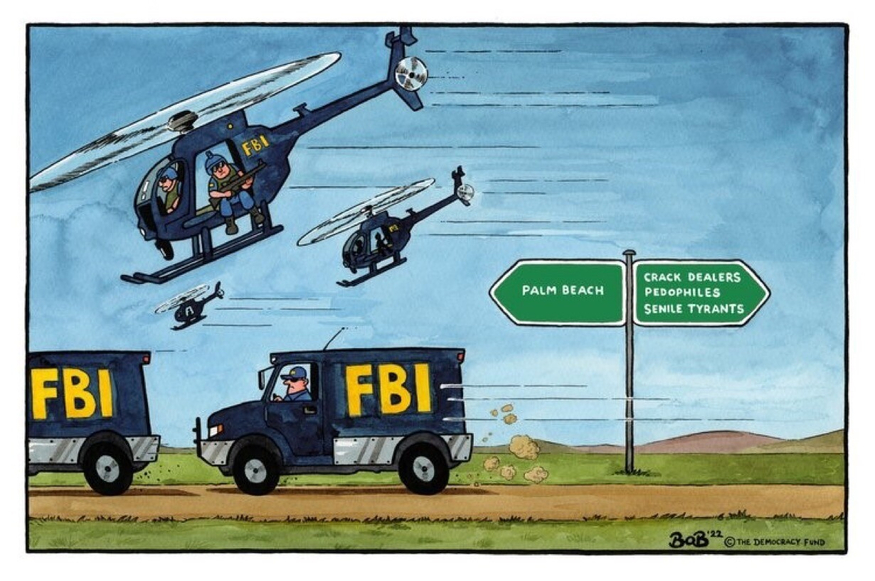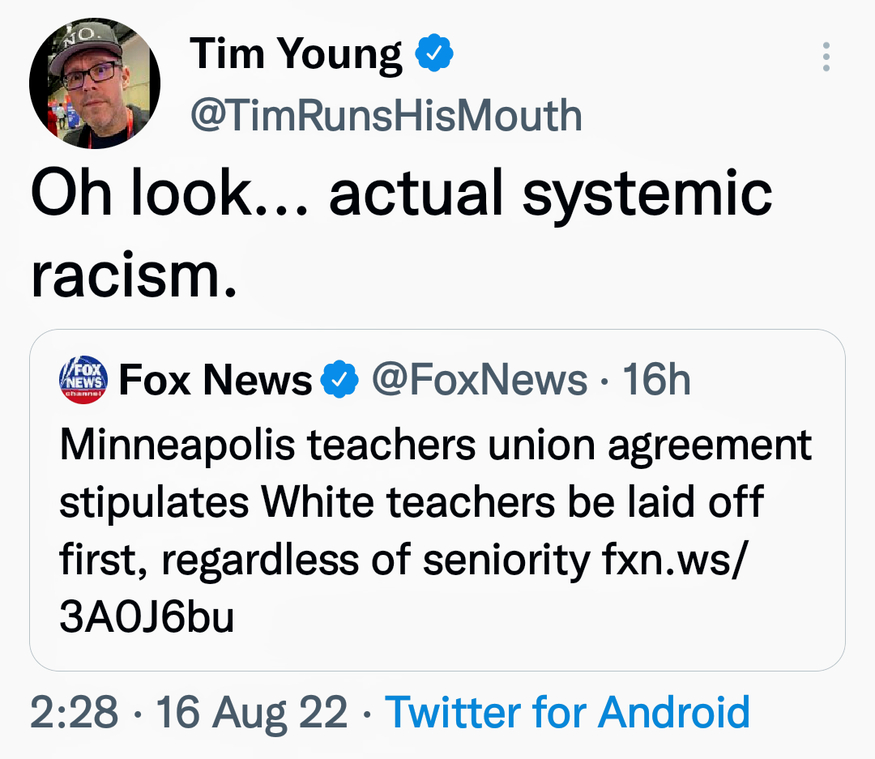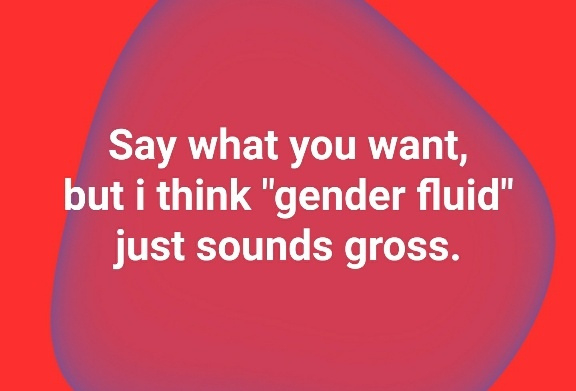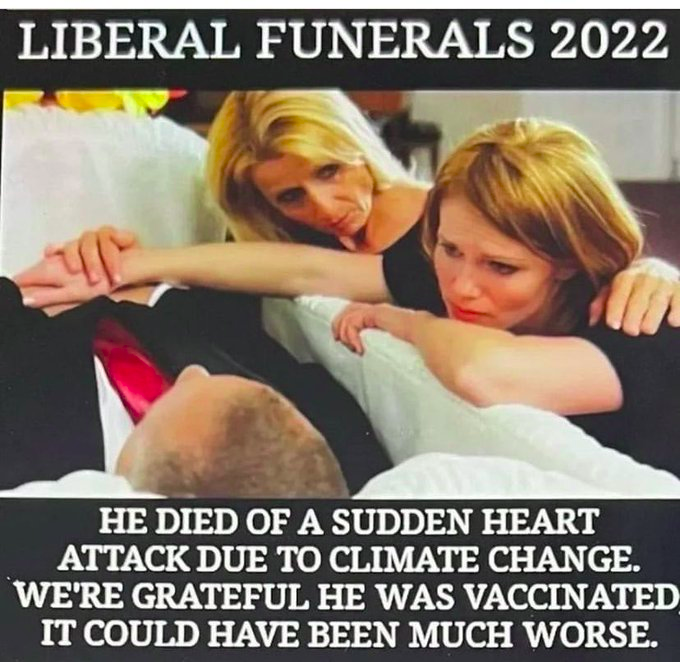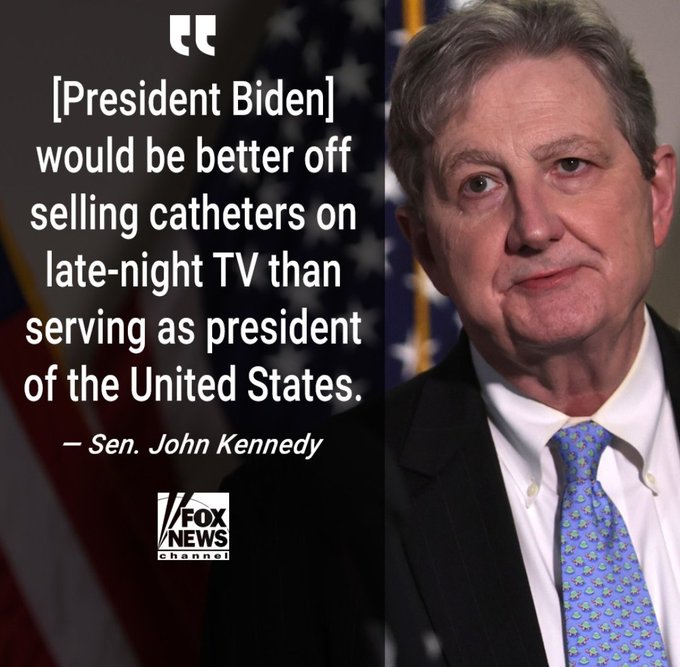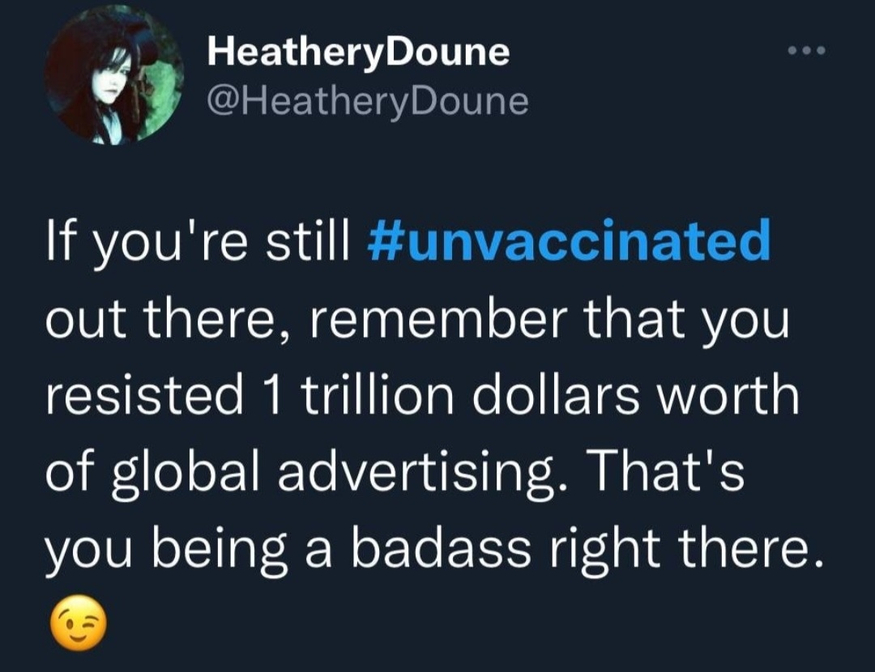 Have a good day y'all.
(I don't remember who brought this to a daily in the comments, but thanks.)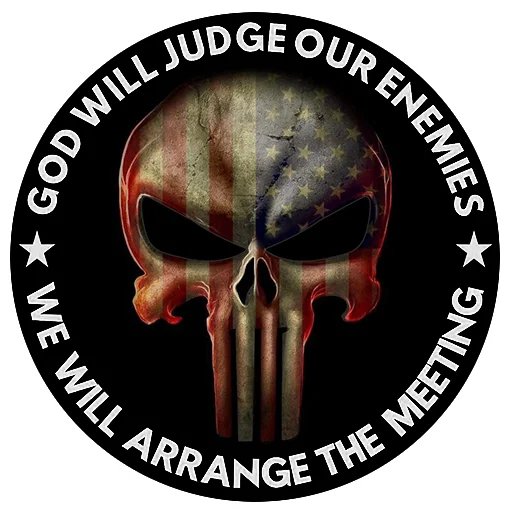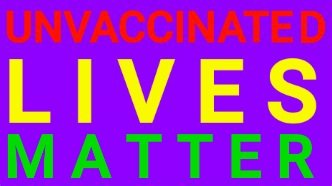 And, of course, the obligatory George Carlin: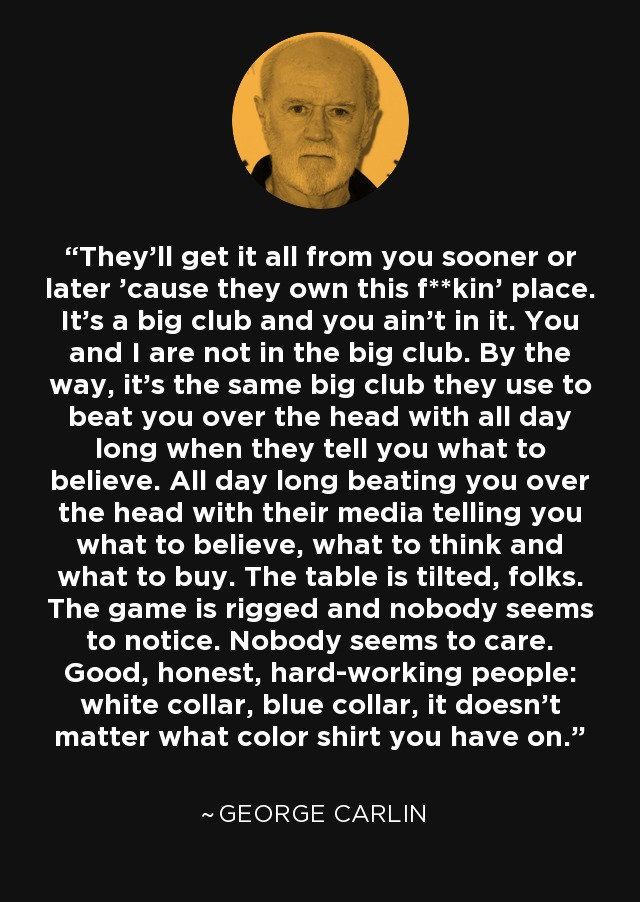 Per the Boss: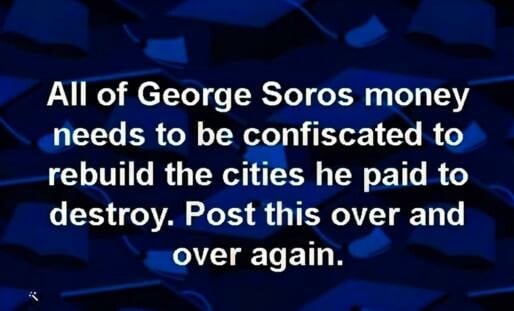 And now for the obligatory message from our sponsors:
Here at the Q tree we believe in the concept of CIVIL open free speech and the discussion that fleshes out ideas. When commenting and participating in the OPEN discussion on this thread all comments MUST NOT CONTAIN personal threats, baiting, name calling, or other anti-social words fomenting hate, violence or destruction. Our host Wolfm00n has strict rules about that.
Fellow tree dweller, the late Wheatie, gave us some good reminders on the basics of civility in political discourse:
No food fights.
No running with scissors.
If you bring snacks, bring enough for everyone
Please, stock up on blanks for celebratory gunfire, be ready to swing from the chandeliers…and no messing with the nuclear weapons.
Please remember to remain locked and loaded and ready for trouble should the insurrectionists try to invade your space.
Those who have things to say that do not fit the generally accepted limits of "civil" discussion, Wolf has provided a venue known as the UTree. You're welcome to visit over there and say hi to anyone hanging out over there. The "Rescue Thread" is also over there. In the event a rendezvous of the tree is needed, please check it out, as well as the newest rescue venue.
Auntie DePat's requests:
If you see something has not been posted, do us all a favor, and post it. Please, do not complain that it has not been done yet.
The scroll wheel on your mouse can be your friend. As mature adults, please use it here in the same manner you would in avoiding online porn.
Thank you so much for any and all attention to such details. It is GREATLY appreciated by more than one party here.
One other vital note:
Please, review these rules that our host Wolfm00n outlined toward the beginning of the growth of the tree itself. it won't take long.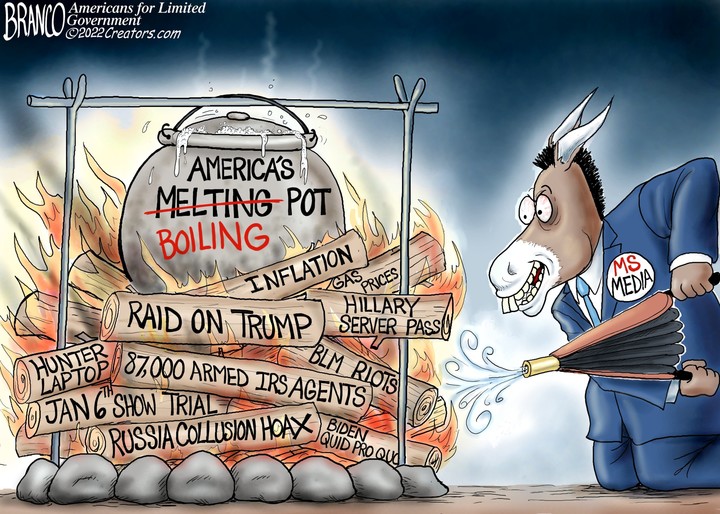 __________________________________________________
MATTHEW 20:1-16
1"For the kingdom of heaven is like a householder who went out early in the morning to hire laborers for his vineyard. 2After agreeing with the laborers for a denarius a day, he sent them into his vineyard. 3And going out about the third hour he saw others standing idle in the market place; 4and to them he said, `You go into the vineyard too, and whatever is right I will give you.' So they went. 5Going out again about the sixth hour and the ninth hour, he did the same. 6And about the eleventh hour he went out and found others standing; and he said to them, `Why do you stand here idle all day?' 7They said to him, `Because no one has hired us.' He said to them, `You go into the vineyard too.' 8And when evening came, the owner of the vineyard said to his steward, `Call the laborers and pay them their wages, beginning with the last, up to the first.' 9And when those hired about the eleventh hour came, each of them received a denarius. 10Now when the first came, they thought they would receive more; but each of them also received a denarius. 11And on receiving it they grumbled at the householder, 12saying, `These last worked only one hour, and you have made them equal to us who have borne the burden of the day and the scorching heat.' 13But he replied to one of them, `Friend, I am doing you no wrong; did you not agree with me for a denarius? 14Take what belongs to you, and go; I choose to give to this last as I give to you. 15Am I not allowed to do what I choose with what belongs to me? Or do you begrudge my generosity?' 16So the last will be first, and the first last."
This is the psalm today. So many settings.
As always, prayers for the fight against that which seeks to enslave us are welcome.
Please include: President Donald Trump, the Q team, our soldiers in the field, special forces, tactical units, first responders and those working behind the scenes…and any and all people with family members in the hospital, COVID or not.
And…members of the QTree who no longer participate for one reason or another, as well as Gil, RDS, Bakocarl, Nora, Cthulhu (who is getting prayers whether it's life threatening or not) and any others facing serious health issues right now..
It is quite clear, as per Wolf's message from July, that we are under spiritual attack. Building up a robust arsenal of prayer and discipline is a must in fighting the enemy and his minions.
In that spirit, the Prayer to St. Michael the Archangel from Tuesday's threads, and the Breastplate of St. Patrick, not to mention the Litany of Humility are favorites recommended by exorcists in spiritual warfare.
SATIRE SECTION
Not Really Satire Section
Amen, JP. Amen.