It's time to roll out something unrelated to the usual. This Heads Up addresses a failure created by the Law of Good Intentions in our state. It may apply in your state as well. Its misapplication can have lifelong negative effects on lives of millions.
In March 2021 the state of TN legislature and governor in a reactionary situation passed § TCA 49-6-3115. It requires students who do not score well in Reading on a standardized test called TCAP to either repeat the third grade, go to summer school and/or attend tutoring sessions in the fourth grade. There are exceptions that exempt students with IEP's, 504 program participants who have documented disabilities, previous retainees, etc.
The National Assessment of Educational Progress (NAEP) issues the national report card on reading progress. Politicians then proceed to use it as a political football.
In 2011 the State of Tennessee turned over all grade promotion decisions to teachers and individual district administrations in an attempt to improve standardized test reading scores that had been at less than desired levels for years as determine by mandated standardized reading proficiency tests that had no enforcement provision on the schools and students (required retention). There was hope that would help the situation. They gave it ten years and became disappointed with the results. So they passed this law, which is similar to what has been activated in some other states. However, they provided very little input, no implementation plan, and no budgetary or operational details to the schools.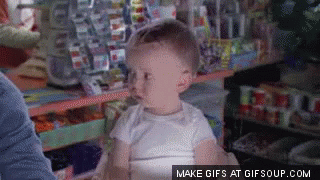 Complicating matters were their own failed previous attempts to modernize the actual electronic system of testing. It failed in spectacular fashion causing great embarrassment to government officials. It remains a time consuming, manually completed process at present.
Conditions on the Ground
The statistics that follow were provided by our local school district in a recent meeting with parents as well as being found on the TN.gov website. As things currently stand, 78% of the third grade students in the state do not meet or exceed reading skills requirements per the results of the last test. It is 68% in our school district. There are over 950,000 K-12 students in the state. Approximately 72,000 (per 2021 state statistics) of that number would be third graders subject to this law minus about 17,000 exemptions, leaving 55,000 eligible to meeting the law's requirements. All of the students took the TCAP test no matter exemption status. There are four classifications of student test scores: Below, Approaching, Meets, Exceeds. In the Below category are 22% of all third grade students at the start of the school year in 2022 from the previous year's testing of second graders. Very few in this group who are subject to the law will ever meet or exceed the required score to be promoted to fourth grade. That is approximately 12,000 students that will be required to attend summer school for 4 weeks as well as have the use of a tutor their fourth grade school year. It is not an either/or situation for this group.
That leaves another 31,000+ (56%) of applicable students in the Approaching category. There is still time for them to learn enough to achieve a sufficient test score. However, historically that has not been the case per school teachers and officials. Typically only about 10% or so of that total will be able to do so, but let's say 20% will due to the increased emphasis by schools. That leaves about 25,000 students that will not. Those remaining Approaching students have the choice to attend summer school for the four week period OR have a tutor in fourth grade.
If they remain in public school, the Below and Approaching students and their parents have no choice in the matter. The procedure above is mandated if they want to be promoted to fourth grade. They have the option of being retained and not go to summer school or be tutored. No matter their TCAP test score the following year, they would be promoted to fourth grade if they make that later choice. Very few parents make that choice for retention. In the school of our grandchildren there has been only voluntary retention in several years per the principal.
Cost Calculations
The subsequent guidance to the schools about the law's requirements are that there must be one tutor for every three eligible students in fourth grade. If all eligible students are on the path of potentially using a tutor, that means the 147 school districts in the state must provide tutors for reading improvement for 37,000 students unless a miracle happens. Class size for third grade is capped at 25 students by state law. The required ratio of students per tutor is 3:1. Based upon their normal daily class scheduling, one tutor could accommodate an average of three groups of reading students per day. The school would need to employ the tutor for a minimum of half a day subject to the school's third grade enrollment and scheduling needs. In most cases it would be a full time position of 30 hours per week or more due to the sheer numbers of students being tutored. Assume 5 hours per day per tutor for the three classes totaling a maximum of 9 students, which similar amounts of full time and part time tutors. That indicates a total need of over 4100 tutors. Said tutors will not come cheap if sufficient numbers of them are even found.
Assume all of the parents of the Approaching group agree that the most sensible thing is to have a tutor assist their child with Reading (duh) in the fourth grade to comply. Parents of IEP and handicapped kids already know the excellent added value of teaching assistants. The district would be paying tutors for about 5 hours average work per day for approximately 185 days counting in-service requirements, which is 925 work hours. The math indicates the total cost to the districts at a low ball estimate of all-in expense of $20 per hour would be around $18,500 per tutor per school year. Multiply that times 4100 tutors and the ballpark cost per year is approximately $76 million give or take 10%. All for a better reading score on a poorly designed test. Which leaves the unanswered question to this point, who pays for this? Well, we know, the local districts which are funded by tax revenues in the local counties of course.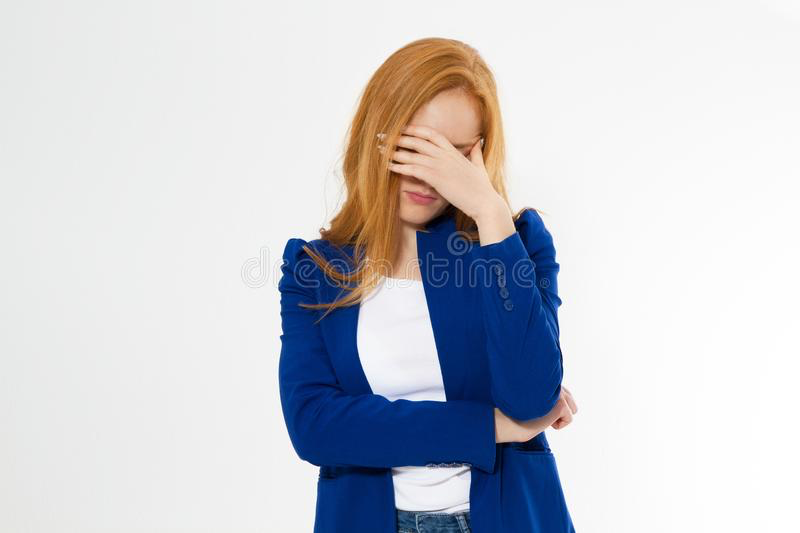 Reality
The TCAP test has been around for 3 decades in TN, since 1989. When they first trotted it out our daughter was a small child. Back in those days it was just used as a tool to give an indication of where each student stood in various subjects. Over time the state began pushing it harder.
In Tennessee all school districts are given freedom of choice of several state approved curriculums. However, CRT is banned in all. The choice of curriculum can actually be a good thing when it is not corrupted by common core and other woke, progressive crap; which was supposedly (not really) banned as well. The decisioning on which curriculum is chosen is by each local district per state law, which gives local parents the opportunity to weigh in. As a result it can be more reflective of the people and region, to make learning more applicable to the circumstances, culture and environment of the local people. As an example state residents know that Tennessee is really three distinct states. A student in Memphis to the west will be very different than a student from east TN no matter race, ethnicity, etc. They will learn differently and be influenced by different cultural forces around them. To reach them where they are and encourage learning they need to have suitable curriculum they can relate to more readily. In many other states there is only one curriculum, which their standardized retention testing is geared around. They go one size fits all, which is not nearly as responsive to the needs of the students. The students are taught to meet the needs of the testing.
It makes it more difficult in states like ours to use one standardized test when the districts have the freedom to choose curriculums. For example, some curriculums use larger fonts with more images to assist third graders in their learning. They tell more interesting, relatable stories for children as compared to what is provided on the TCAP version. That test uses a smaller font and virtually no imagery with plain vanilla stories, statements and questions. It is left to each district as to how they test students in regular classwork. Some build in timed tests occasionally throughout the school year to better acclimate students and some do not. Many of the freedoms provided actually work against the timed standardized TCAP test method, yet, provide the student a much better overall educational experience.
The truth is that some students do not react well to standardized or timed tests. Yet, they excel in the classroom (and life) while making high grades in subjects. Some of these same students are scoring in the Below or Approaching categories for TCAP. Parents see A's and B's on grade cards and wonder what in the Sam Hill the school is talking about with grade retention, summer school and tutoring of their kids due to the results of one test that is not even created to fit the curriculum taught by their school district.
The senseless is made ridiculous by the inadequacies of administering and scoring of the tests. The results will not be back in the districts' hands until the school year is nearly over. Parents in the Below category will not know if their child must attend summer school and the Approaching will not know if they have that option until it is nearly time to go. The inconvenience to families and schools is really bad and unnecessary.
The Rest of the Story
The best I can determine, there are around 20-25 states in the nation that have third grade retention policies that use standardized testing. Some states are looking at it again to make up for the inevitable drop that occurred in reading performance through the COVID years. However, many of them only teach one curriculum statewide making the performance on standardized tests easier. Other long term participants in the policy have learned that it is not all that valuable. Florida was one of the early adopters twenty years ago under Jeb! and had some initial success with it. However, over time the results neutralized and in recent years have been steadily declining in performance. As a result they along with Mississippi have recently dropped the policy. Other states have found that retaining more students for underperformance resulted in major increases in middle school and older drop outs. The National Teachers Council of English strongly oppose these policies. They state they are "ill-advised" and perpetuate a "cycle of punishment" that disproportionately affects students of color, impoverished children, English language learners and special needs students in some states. Other organizations view it the way many parents do, if retention is just a repeat of 3rd grade with no changes instructionally in the content of subjects, what has actually been accomplished?
My Response
I have emailed the following to our legislators and governor.
To Our Tennessee Leadership
Very few people are upset that you want to improve the reading skills of young students beyond what has been happened historically. That is an important initiative to accomplish. However, passage of § TCA 49-6-3115 with the third grade retention policy will likely achieve the opposite of the desired effect.
The reading proficiency issue has generally not been due to the poor performance of teachers, students or parents. The primary issue is the test and has been since its inception three decades ago. Taking one timed standardized test well at the end of the school year to determine proficiency is not necessarily connected to actually learning the content taught in classes throughout the course of a school year. There is more to it than taking one test well, no matter how many times it is retaken.
First, if the test is not fully reflective of the state approved curriculum chosen by each district, it is not the teachers or students at fault for lower than desired test scores. That is the fault of you, the state's leadership assigned to the task. Resolve this test format and content issue.
Second, it is likely none of you as students ever faced a law like you have imposed on these students, families, teachers and administrators. The law as written and implemented is only going to alienate students and their parents more by removing the option for thousands of children to enjoy to a normal summer break. Do not add to that burden unless the parents voluntarily choose to enroll their children.
Third, parents are over the stress of the last few years and homeschooling is increasing significantly. The way COVID was handled by the federal government, most states and many school districts only reinforced their decisions. In the middle of it, you passed this law like a few other states who have panicked over lower than desired test scores due to something that was not their fault. Parents and students view the law as unwarranted punishment.
Fourth, some are suggesting having only one curriculum available to all students in the state. That serves the test, not the students if their educational progress is the primary goal.
Fifth, a large percentage of students who are making good to excellent grades in their classwork are not meeting or exceeding TCAP proficiency requirements for reading. Most of these students are highly verbal, strong readers with good comprehension skillsets. They are not being "given" good grades by teachers to just pass them on. So why are they not doing well on the TCAP test, but are on all of the other tests and class work? That question answers itself. Clue – its the TCAP test and method that is utilized.
Had you asked before enacting, we the parents and citizens of the state would tell you a TCAP test should never determine retention. Retention should be determined on the local district level with a full body of work in consideration. Mandatory summer school is never a good idea. School fatigue is a real problem in most families. Providing the option of voluntary summer school participation for parents of Below and Approaching proficiency students hands the decision to the parents where it belongs.
What should happen is the addition of more full and part time teaching assistants who focus on reading achievement as well as other designated subjects in each grade from K-6. You have already demonstrated you know how to increase the number of tutors and education costs dramatically with the passage of the bill in discussion. The ratio of students to teaching assistant can be raised well above 3:1 and still be highly effective for all subjects while lowering the cost to districts and tax payers below this law. The need to learn reading well and for comprehension begins in Kindergarten and progresses through the third grade into 6th grade. It is a six to seven year process, not one to two. Using the TCAP as just another tool for each student to inform their progress as was done in the past adds value. Modifying the test to fit the format and content of actual state approved curriculums would help greatly.
Reimagine what education is for these children from their standpoint and develop an improved system that serves them well. In turn, the desired goal of learning at a higher level will be achieved in Reading as well as all other subjects.
You have some decisions to make. Choose wisely.
Best Regards.
X
Conclusion
When our daughter and son-in-law contacted our area's state Representative, he was very cordial and responsive. He has been inundated with calls as the local district held meetings for all parents in every primary school to inform them of what was coming. He let them know the state legislature was discussing changes to the law as the concerns were being heard loudly by all of them statewide. He thinks it will take 5-6 months to change it. Parents are telling them to change it back or say goodbye to their jobs come election time. The passion is high. However, this same guy who we have known well most of his life claimed to have no idea that Common Core was still being taught in schools in his district. His comment was, "I thought we got rid of that a long time ago." Technically they did terminate it in legislation. However, some teachers and state approved curriculum still utilize it anyway. He now knows the truth.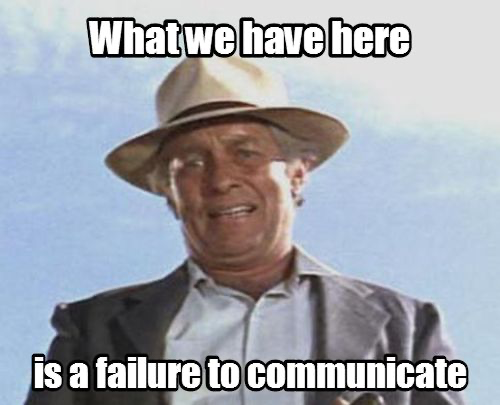 I do not anticipate they will change it back immediately. I think they will postpone for a year and try to make some tweaks, which will not work. Over thirty years of failure is indicative of future results. There will probably need to be some legislators fired before they get the message. Which is interesting because parents are angry enough about all this they may do exactly that. You want to rile folks up, mess with their kids.
Be vigilant about this issue with your children, grandchildren and others. It matters. Bad laws and policies in public schools can change the trajectory of our children's lives forever.