We are here. The day before All Hallows Eve when parents everywhere are scrambling to get costumes finished and be sure that there is two hours worth of fun sized candy to hand out….
Oh, wait. That tradition has been wrecked, hasn't it. Oh, well. We can enjoy some creepy music in the meantime. Here is one tune that we don't hear all that often, but could well be one of the more haunting melodies of the American film score anthology played for once on a 1699 Stradivarius.
HA! Bet y'all thought I was going to post this:
Okay, so here's the deal. This is the open thread. This is where we all come to get the news that other Q tree inhabitants think is worth knowing and sharing. Please, post links to any "news" stories quoted, and ask for help if you are stumped as to how to do that. We're a friendly lot. Someone will be with you shortly, and there is no reason to have to press one for English.
Free speech, and the open exchange and hashing out of ideas is not only allowed, but encouraged. If we all don't use it, we're going to lose it. A little incivility goes a long way, though. Everyone here has closely held convictions and values. Stepping on them might result in something like this (start at about 1:30 in):
And now for some house keeping:
There are a few rules here in the branches of the Q Tree. Our host, Wolfm00n, outlined them in a post on New Years Day. Please, review these rules from time to time. Tomorrow night while waiting for the doorbell to ring would be a good time.
Fellow tree dweller Wheatie gave us some good reminders on the basics of civility in political discourse:
No food fights.
No running with scissors.
If you bring snacks, bring enough for everyone.
Steve suggests – to be accurate – no shooting at the nuclear weapons, but to be safe about it, don't event point firearms toward them. I, Deplorable Patriot, bossy chick that I am, request no teasing the animals, pets and wildlife alike.
And…please, please, use the best critical thinking skills in making comments as tail feathers tend to raise while fire hydrants are being watered, even among friends.
Teasing and trolling the lefties and their bastions, on the other hand is a moral imperative.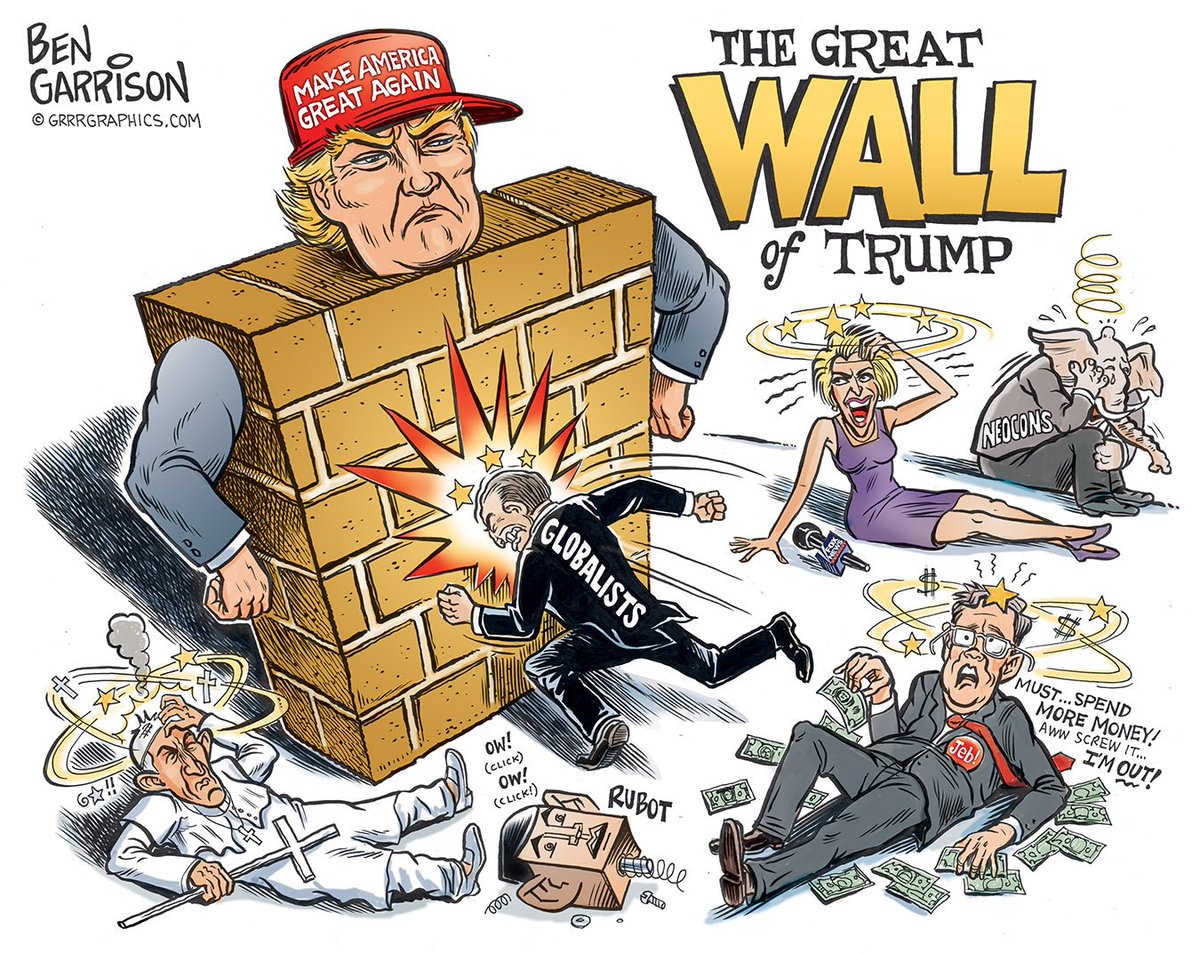 __________________________________________________
In the eternal fight against the forces of evil and darkness, unceasing prayer is always needed.
Today's Lectionary tells us what is our responsibility in the bargain of salvation:
LK 13:22-30
Jesus passed through towns and villages,
teaching as he went and making his way to Jerusalem.
Someone asked him,
"Lord, will only a few people be saved?"
He answered them,
"Strive to enter through the narrow gate,
for many, I tell you, will attempt to enter
but will not be strong enough.
After the master of the house has arisen and locked the door,
then will you stand outside knocking and saying,
'Lord, open the door for us.'
He will say to you in reply,
'I do not know where you are from.'
And you will say,
'We ate and drank in your company and you taught in our streets.'
Then he will say to you,
'I do not know where you are from.
Depart from me, all you evildoers!'
And there will be wailing and grinding of teeth
when you see Abraham, Isaac, and Jacob
and all the prophets in the Kingdom of God
and you yourselves cast out.
And people will come from the east and the west
and from the north and the south
and will recline at table in the Kingdom of God.
For behold, some are last who will be first,
and some are first who will be last."
As always, prayers for the fight against that which seeks to enslave us are welcome.
And now, on to the day's news…..