Are you ready for ROUND TWO? Here comes a gaypox (monkeypox) vaccine that causes cardiac damage in 1% of smallpox-unvaccinated normies, and in 2% of oldsters and military who were vaccinated for smallpox.
---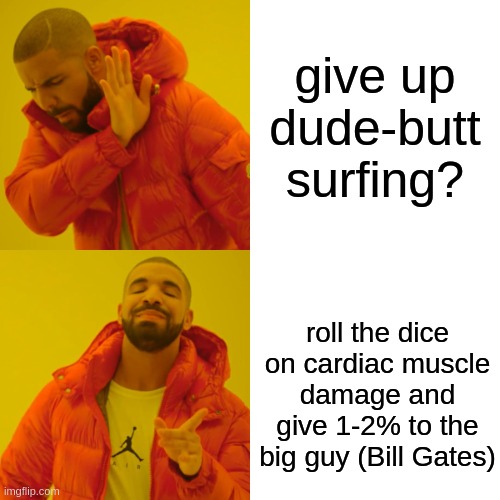 Moonshine Spots The Scam
We continue our series on The Population Control Shot with a discussion of the next installment in this saga – "monkeypox" vaccines.
As soon as the Biden regime declared monkeypox (sorry, that's rayciss) sodompox to be a national health emergency, I knew that Political Moonshine had been proven correct. As he had predicted, lightintheloaferspox was the next SCAM that the Democrats were going to pull on America and the world.
We await homopox's unavoidable new christening, just like when Wuhan coronavirus was renamed COVID-19.
Here is a great review of the Political Moonshine catalog of work on poofterpox.
If you have not caught up with Moonshine on either swishpox or the medical enterprise fraud model, then I highly recommend reading the above article.
The bottom line is that the medical system is now a fraud machine – the "scam disease du jour" doesn't matter – they just buttplug one in and make coin on it.
I completely trust Moonshine on this stuff now. His work on COVID-19 scamming was brilliant. He called bladepox as their next scam, and based on the "declared emergency", he got it right.
GET READY.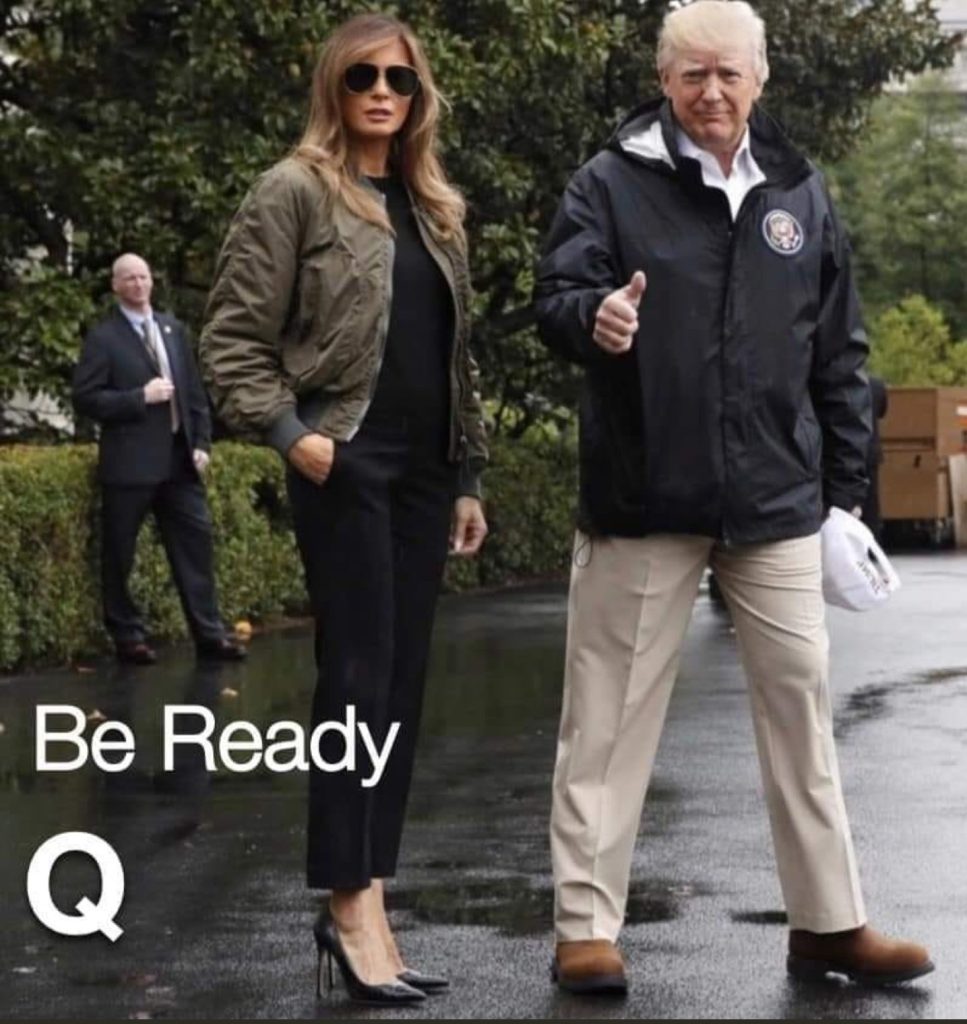 ---
Karl Spots The Angle
Big hat tip to Tradebait for tipping me off to the following piece by Karl Denninger.
I will let Karl speak for himself.
---
So you think you might want the Jynneos jab to prevent monkeypox, right?
It's "safe and effective", so they say.
This vaccine is used to help prevent smallpox and monkeypox diseases in adults.

Like any vaccine, the smallpox and monkeypox vaccine may not provide protection from disease in every person.
Yeah, we know that. But it appears to work "most of the time", and its licensed (fully) and thus "safe", right?
Well, maybe. The listed side effects that you should have to worry about, so they say, is the usual with any injected drug. It doesn't sound all that bad; pain where you got the shot, headache, nausea, chills, etc. Ok.
Cardiac AESIs were reported to occur in 1.3% (95/7,093) of Jynneos recipients and 0.2% (3/1,206) of placebo recipients who were smallpox vaccine-naïve. Cardiac AESIs were reported to occur in 2.1% (16/766) of Jynneos recipients who were smallpox vaccine-experienced. The higher proportion of Jynneos recipients who experienced cardiac AESIs was driven by 28 cases of asymptomatic post-vaccination elevation of troponin-I in two studies: Study 5, which enrolled 482 HIV-infected subjects and 97 healthy subjects, and Study 6, which enrolled 350 subjects with atopic dermatitis and 282 healthy subjects.
In other words in apples-to-apples it was six times more likely, for one percent total risk, that you'd have a cardiac reaction. Troponin elevation of more than 2x the upper normal limit indicates heart muscle damage.
There is no such thing as "benign" heart muscle damage. The heart does not regenerate and as such damage to the heart muscle is always considered permanent.
Now how severe the damage is may be another matter, but again — there appears to be a 1% absolute risk with this injection that you will suffer heart damage of some material and OBJECTIVE degree.
One in a hundred people who take this injection, statistically-speaking, will have this happen. That is not a small risk!
MORE: https://market-ticker.org/akcs-www?post=246529
---
Here is the critical information about the Jynneos vaccine.
LINK: https://www.drugs.com/pro/jynneos.html
ARCHIVE: https://web.archive.org/web/20220802080936/https://www.drugs.com/pro/jynneos.html
So where does that leave me?
---
Wolf Spots The Usual Suspects
In my new world, having not only heard Moonshine and Karl, but having "seen what cannot be unseen" regarding population control scamming, it was impossible for me to not see WHY monkeypox sodompox is "the next thing" that these assholes are going to use.
So I said to myself……
OK, I get it. I'm starting to see how this is working. The "depopulation" stuff is THREE tracks – CARDIOVASCULAR for direct killing, IMMUNODISRUPTIVE for long-term killing by other causes, and ABORTIFACIENT + MENSTRUAL DYSREGULATING for fertility control. Look for these jokers to try to "pile on" to any of those three effects with their various drugs and other "fixes" for COVID. And now including the monkeypox vaccine.
You see – I'm a bit prejudiced here.
Having had "wolficarditis" – most likely due to one of my two cases of COVID – I'm not in the mood for some vaccine to start sending any NEW bad vibes into my cardiac test values, which thank goodness have returned to normal.
So NO WAY.
Well, you say – what about the OTHER smallpox vaccine that they're talking about using for sodompox.
SORRY. EVEN WORSE HEART PROBLEMS.
LINK: https://www.salon.com/2022/08/06/a-virologist-explains-how-and-how-well–the-monkeypox-vaccine-works_partner/
ARE Y'ALL STARTING TO SEE A PATTERN HERE???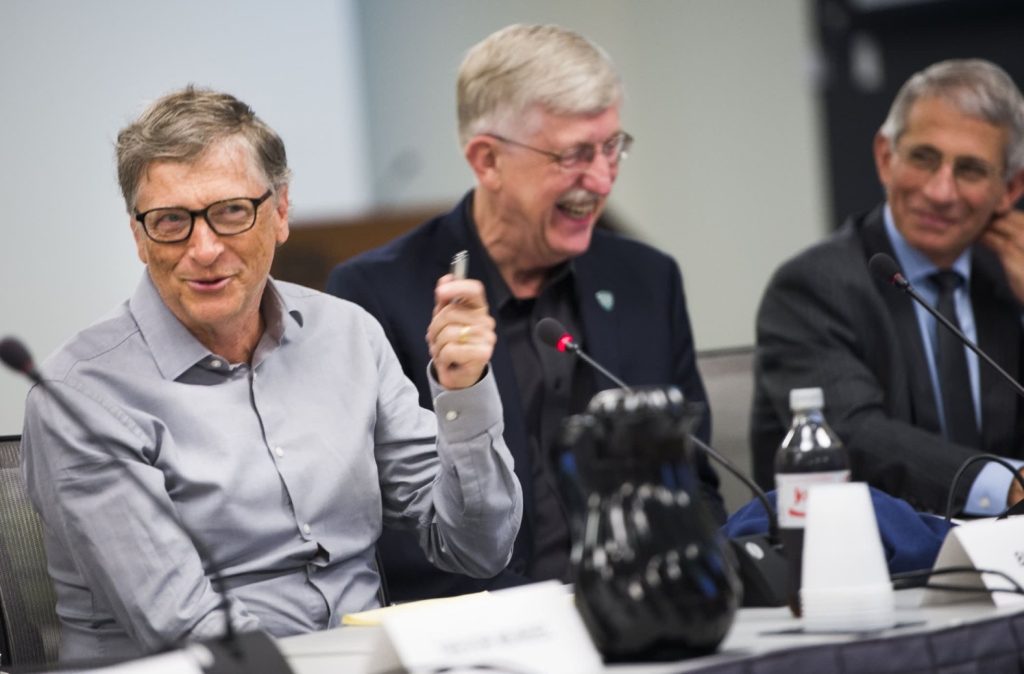 Oh, it gets worse.
---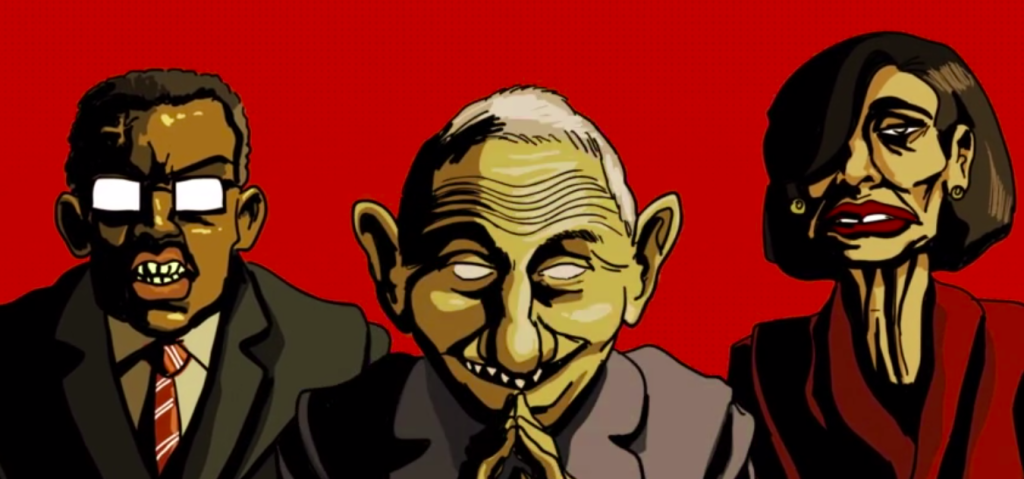 Hidden Agenda
Remember how the FDA advisory committee did NOT recommend boosters for the COVID shots, but was OVERRIDDEN by that minion of Fauci, the lovely Rochelle Walensky Alinsky?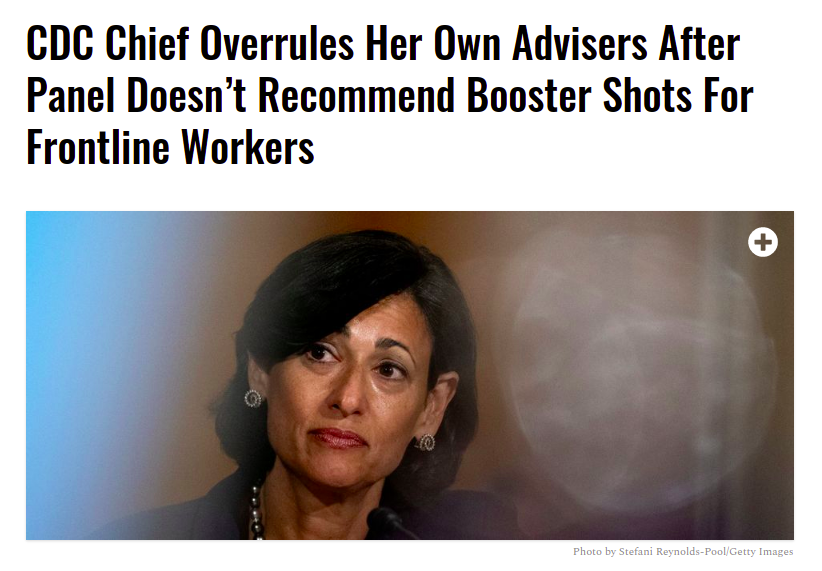 There was another, later vaccine push where Walensky didn't even convene the advisory group, to make sure the vaccines would slide by.
Well, guess what. This tactic of ignoring advisory committees for "politicized medicine" works perfectly well for sodompox, too!
From THIS ARTICLE:
LINK: https://www.theepochtimes.com/biden-administration-declares-monkeypox-a-public-health-emergency-across-us_4643735.html?utm_source=partner&utm_campaign=TheLibertyDaily
It comes after officials in New York, Illinois, California, some cities, and the World Health Organization declared respective emergencies for monkeypox. The head of WHO, Tedros Adhanom Ghebreyesus, reportedly overruled an expert advisory committee to make the declaration on July 24, while the U.N. agency confirmed the virus is in about 70 countries outside of Africa.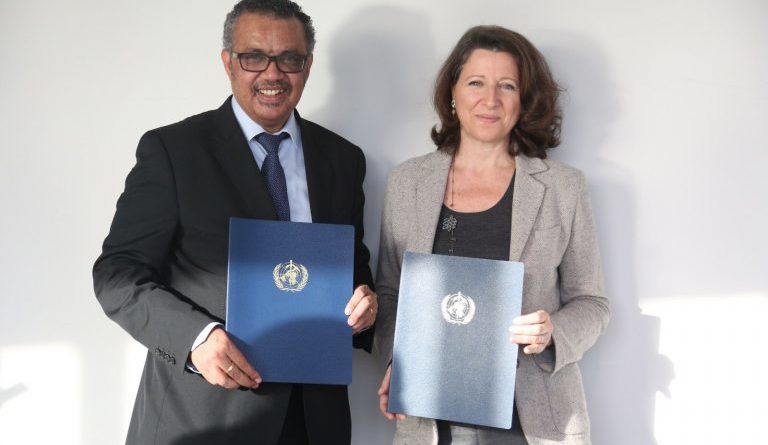 Yeah, that China-boy Tedros is good for whatever keep Democrats in power.
It's worth reading that link – you will see that Ron DeSantis refused to make a similar declaration.
But Florida Gov. Ron DeSantis said he will resist declaring an emergency for monkeypox, asserting that such policies—like the mandates and lockdowns around COVID-19—are designed to create a climate of fear. It's not clear if any other Republican governors will follow his lead.

"I'm so sick of politicians—and we saw this with COVID—trying to sow fear into the population," DeSantis said during a news conference Wednesday. "We are not doing fear," he added.

"You see some of these states declaring states of emergency, they're gonna abuse those powers to restrict your freedom," DeSantis said about new rules around monkeypox. "I guarantee to you that's what will happen."
---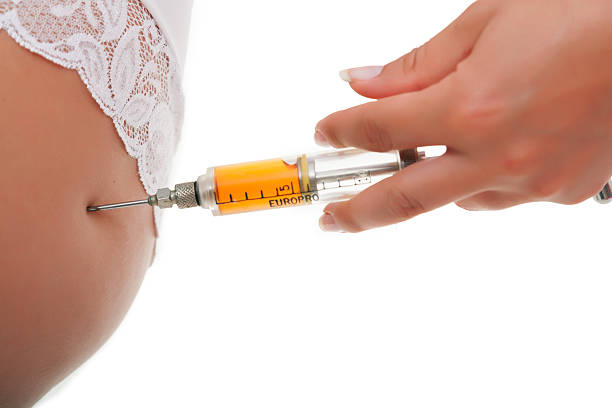 The Bottom Line
I'm sorry – I refuse to show some gay butt for my joke, so you have to see some chick ass with a fake syringe (it's OK, Coothie – no real butts were pierced in the making of this silly photo!)
Sodompox is gonna be the big deal – or maybe it's the fake big deal until some kind of BIG LIE gets layered on top of it.
But no matter what – think LONG AND HARD about taking any new vaccines. Including any possible new Moderna mRNA vaccine (hat tip RDS), since that company is considering the possibility of making one. If anybody can improve on 1-2% cardiac damage, it's those folks!
I urge you to click that link (ABC News Go), because it will give you a brief exposure to the MSM, which is CLEARLY trying to gin up EXCITEMENT about the monkeypox vaccine, of which there is "not enough to meet demand!!!", etc., etc., etc.
Yeah.
We are here and it is now. Further than that, all American science is now moonshine out of Washington.
W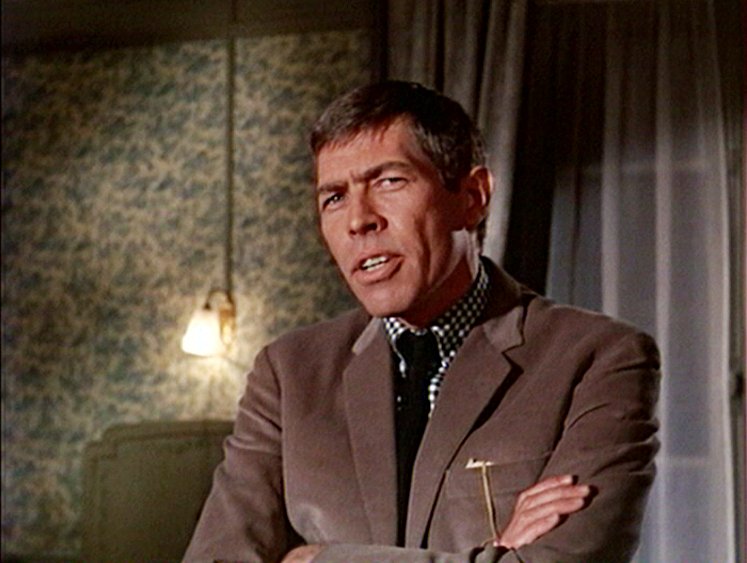 "OK, explain once more how a disease which almost exclusively affects buffarino-lovin' gay boys, who already have AIDS, has become a national emergency. I mean, is Fauci simply turning an AIDS treatment crisis into an 'opportunity' to inject everybody again?"