In the wake of Wheatie Warrior's passing, we renew the site mission by directly addressing "things unspoken" – now brought into the light.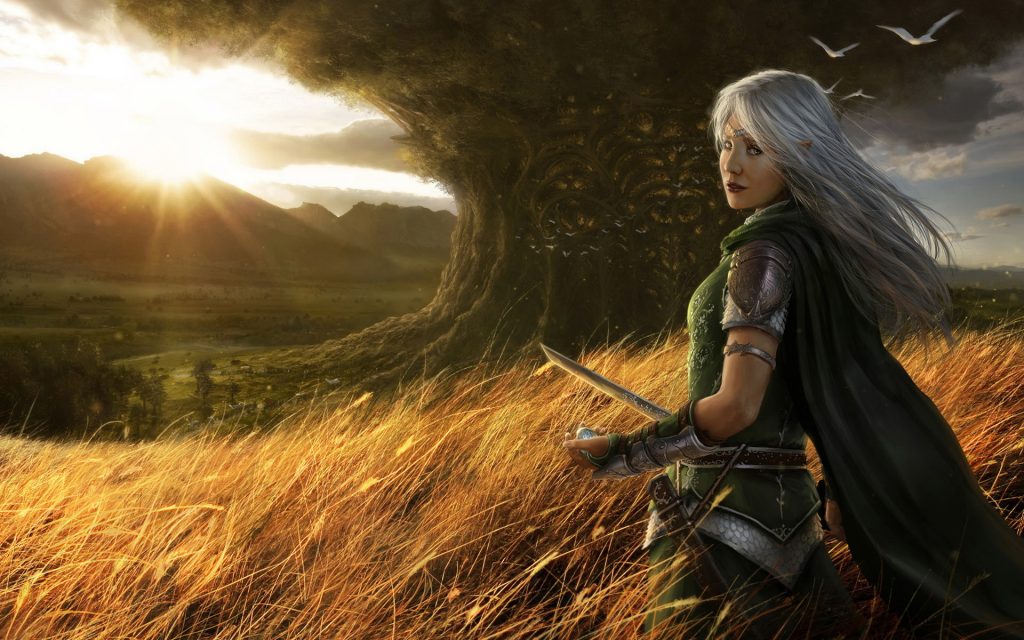 ---
In the immediate aftermath of the passing of our dear Wheatie, announced last Monday, I chose to deal with only the most substantive technicalities, in large part so that we could properly grieve, and not get caught up in mundane and mortal technicalities. Thus, many important questions for discussion were set aside.
I will deal with those items, and much more, in this post.
---
Mood Music
(From Wheatie's post HERE):
(More mood music from Wheatie can be found at the end.)
---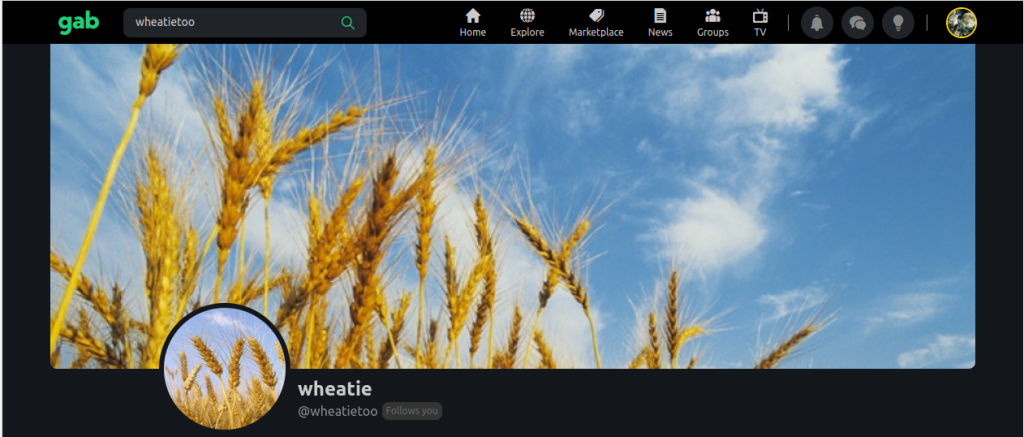 Wheatie Warrior
Unlike the expected passings of some of our other comrades, Wheatie was, for lack of a better term, "missing in action". There are reasons for this, and they bear explanation.
In giving you some explanations, I will be limiting what I tell you for TWO reasons.
ONE is out of respect for Wheatie's desire for privacy. All authors and posters here can expect the same respect. If you want to consciously, knowingly, and with extreme intention, tell the world who you are, that is fine with me. Otherwise, I will assume you want some privacy, and by default will protect that privacy – even upon your illness, death, or simply leaving of this site – no matter under what circumstances. Maintaining your privacy does not include legitimate concerns of law enforcement, blah-blah-blah. Note, however, that I said "legitimate".
TWO is in order to maintain site security. Keeping the enemy guessing is useful.
SO – why was Wheatie "missing in action"?
In contrast to most of the authors and commenters here, Wheatie was extremely careful to shield her identity. She did not wander far from this site. She didn't post on "big tech" social media, other than Gab, and that was only after its security was proven, and after Gab was chosen as a secure posting back-up for this site.
Wheatie's computer security was "minimally divulged" and "not negotiable". Very often, with authors, I have to deal with security (or lack thereof) and/or permissions needed to work on posts or to upload information, the requirements of which are more rigorous than for merely commenting. Thus, I often learn a lot about an author's practices of and attitudes toward computer security. They range, and that's OK.
I will not get into Wheatie's exact security measures, but they were substantial. Wheatie NEVER allowed convenience to trump security. She would NEVER lower security in order to comment on a site, create an account, watch a video, etc. Wheatie was a ROCK on the items needed to keep this site safe, and her identity private.
Indeed, the only people who appear to have ever gotten past her security, of which I am aware, was the Q team.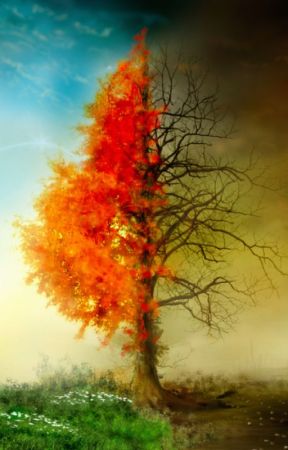 That is, in fact, why Wheatie was trusted by me, as she was trusted "in real life". She NEVER let emotions get in the way of logical thinking, when it came to security. She was cool as a cucumber in tricky situations.
SO – without giving you the details, which would help our enemies, I can tell you that Wheatie's own security measures likely prevented her from contacting us when she became ill, and until her death.
I want to repeat that. Wheatie was so mission-focused that she did not break her own security policy, or allow somebody else to break it, to let us know that she was in trouble.
Indeed, Wheatie tended to keep mum about most of her medical dealings, other than minor details about symptoms she was experiencing.
All of this combined to make it very difficult to find out what happened to Wheatie, when she went missing. We were very lucky, in fact, that she had divulged a few small things to me, ironically in the interest of assisting with site security. That was enough to help make a "positive ID". Without that information, we might have never known for sure what happened to her.
Now – this would have all been a "bonk on my head" to start opening up a bit more with you – not just about my own situation, but about YOUR need to "make arrangements", so that you, too, are not "missing in action" someday.
But there was another death that hit me particularly hard, which gave me a "double-bonk".
---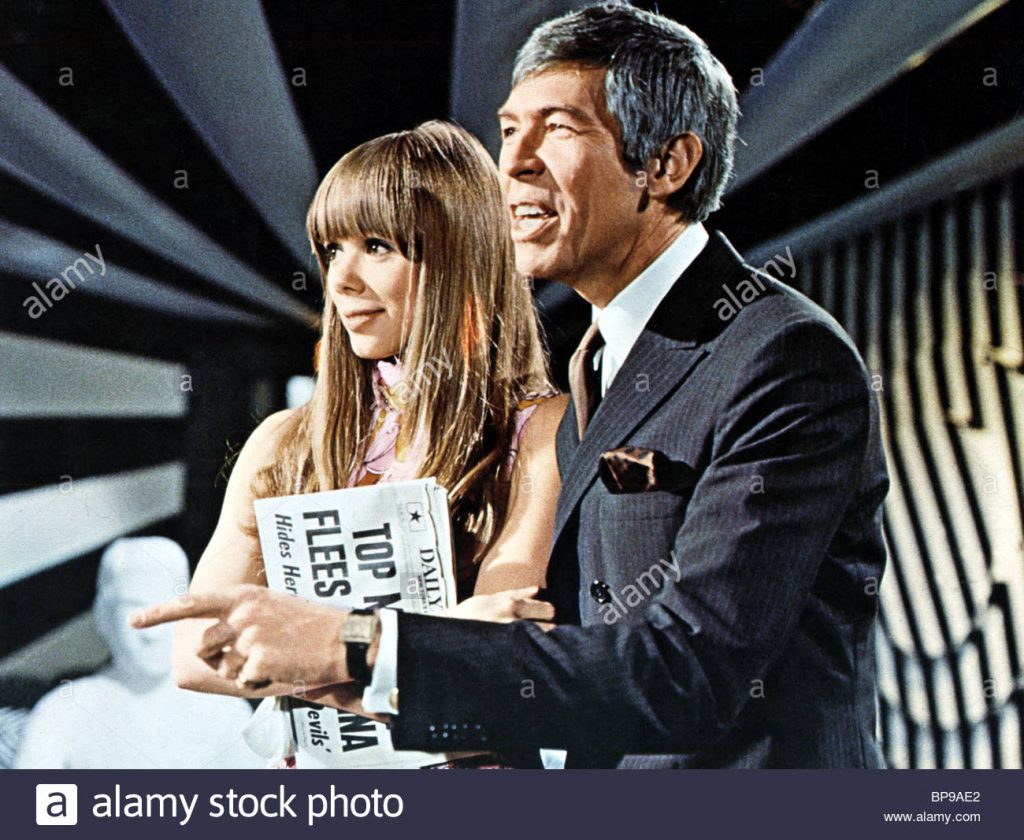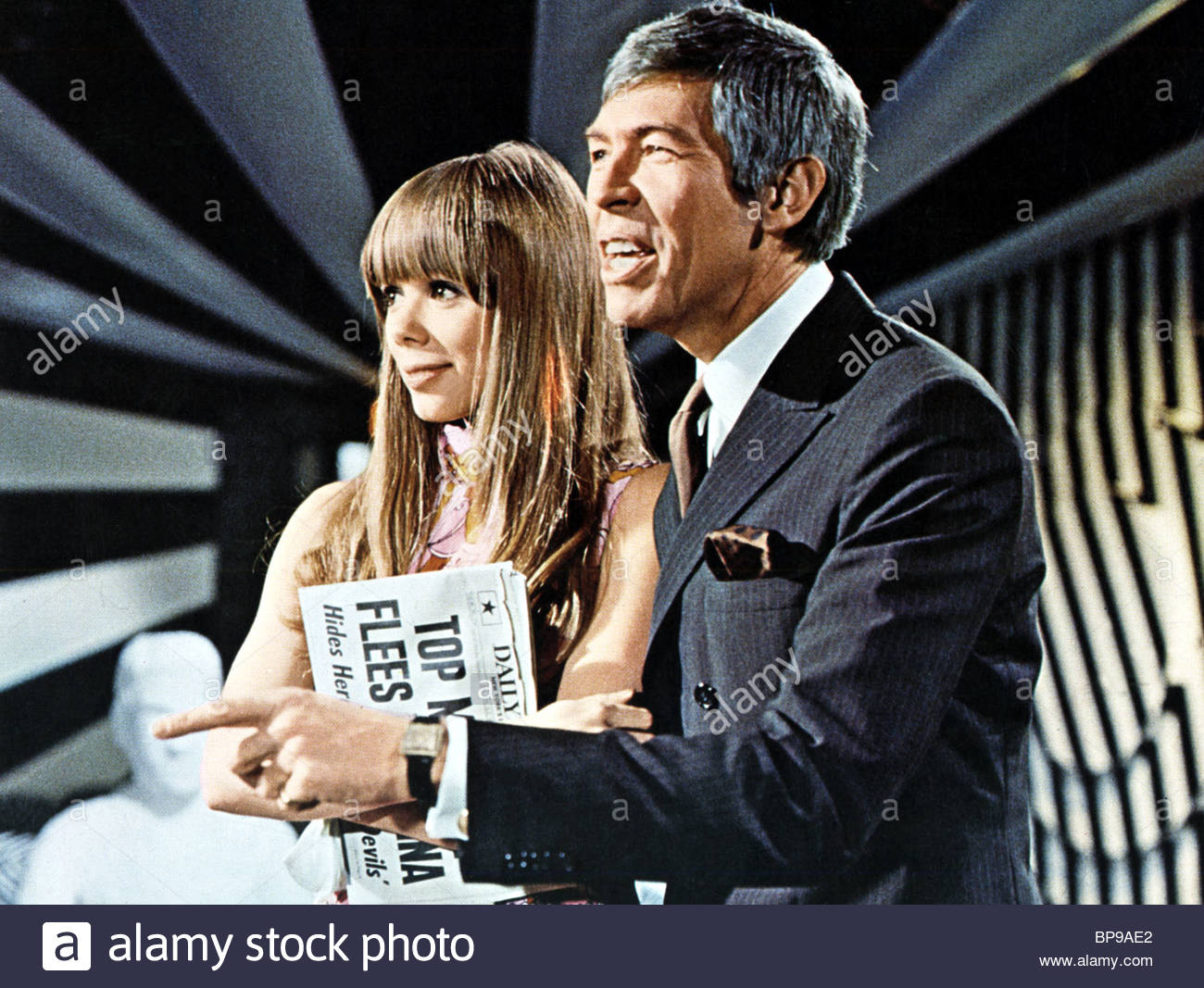 My Friend, The Spy Popular Guy
There is nothing that will wake one up to one's own mortality faster than a younger friend or relative dying. And that is exactly what happened to me.
At some point during the first half of this year – basically while Wheatie was MIA – I had another friend – a close friend – who "died suddenly and unexpectedly". And "suspiciously", I might add, in the words of the police.
Yeah, you are immediately thinking EXACTLY what I'm thinking.
IT WAS PROBABLY THE FUCKING JABS.
I do know that my friend HAD to have been jabbed, because it was a condition to go back to on-site work, after roughly two years of work-at-home. Indeed, he had JUST started going back to on-site work at that employer – which I can tell you for a FACT is "deep state" as all get-out.
That employer has a rather sneaky total vaccination requirement. Everybody has to go back to partial on-site work, and everybody who works on-site has to be jabbed. That kind of "two-step from hell" logic is par for the course with this DS outfit.
"Oh, no – we don't require our employees to be vaccinated. Only if they are on site."
"But you're requiring everybody to work on site."
"People who are required to work on-site are only required to work on site part of the time."
"But on the days they are required to work on site, they're required to be vaccinated – no?"
"You'll have to talk to our Washington office about the exact specifics of the policy."
OMG – the double-talk.
Now – as far as I know – the circumstances of death point to stroke or heart attack. The trouble is that, when I go into "I'm not a medical examiner, but I slept at a Holiday Inn Express" mode, I realize without too much deep thought, that it could also have been a "George Floyd" type of death – e.g., a fentanyl-induced heart stoppage, or something similar. AND – sadly – because this person had been a known toker and party guy in his youth, any murder with drugs will likely stick as a drug death, despite the fact that this guy NEVER did hard drugs or popped pills, to my knowledge. He had not even toked in decades, to my knowledge. But unfortunately for the truth, a past like his can be used quite easily as cover. Families and survivors will ASSIST in the cover-up of a drug death.
You may be asking "why would Wolf worry that his friend might have been murdered?" Hang in there – I'll get to it.
My friend was in excellent health – mild high blood pressure being treated – but otherwise robust. Running, cycling, tennis, ping-pong, backpacking – you name it, he did it. Good weight, good habits, good lifestyle.
It was definitely NOT suicide. No note, no obvious means, and the most happy-go-lucky guy on Earth, with everything going right and looking forward to an excellent retirement.
He could have retired at any time, and THAT is where I'm guilty of not saving him from the jab.
You see, this guy – I am certain – was connected to some agency or entity – I just don't know who. White hat – black hat – gray hat – sun visor – whatever – he was either working for somebody, informing for somebody, or (and this is quite certain) had friends who were "somebody". It could have even been that he was "nobody" – but EVERYBODY was watching him because of his connections.
And it gets MORE complicated. My friend was everybody's friend. "Everybody" included absolutely anybody and everybody who you might think was a foreign or domestic spy, a player, an asset, an informant, a defector, or even just a potential mass shooter. He just "accidentally" made it a point to know all the "interesting" people. It was uncanny.
I never knew where my friend took information, but it was clear he was scooping up knowledge for somebody – and also carrying out some kind of "orders of influence" – but it was impossible to separate the real person from his apparent "mission". And on top of that, his life was full of contradictory cover. He could have been a very good spy – or just a nobody.
Trust me – he was not a nobody.
This guy was an exceptional person – as in an exceptionally good person. He wasn't a church-goer – far from it – but he had been raised in a godly family, by a deeply religious mother, and it showed. Despite hanging out with some of the most anti-Christian people you can imagine, he showed all of the Christian virtues in spades, to an almost Biblical degree. There were times that I wondered if he wasn't some kind of "undercover angel", if you know what I'm saying.
And all of that ended – mysteriously – some time after he took the jab.
But here's the thing.
One of the biggest reasons he took the jab is because I stopped giving him information.
I stopped giving him information because of January Sixth.
I stopped giving him information because I knew that my conversations with him were always recorded by somebody – probably FIB – and that whoever was behind him would pressure him into asking about January Sixth.
And it's not just because I expected ANYTHING I said about January Sixth to be abused by the disgraceful DODGE and FIB.
You see, there are things about January Sixth – things I saw that day – that I have not told anybody. Things that I have not told you all. Things that have implications I don't understand.
Things that are – as I like to call them – potential "nukes".
For my own selfish battle reasons, I didn't tell him the information that could have saved him, about the jabs.
What could I have done differently?
Were I a better and more courageous person, I would have taken his calls. I would have warned him about the jab. I would have – ultimately – talked him out of it. I would have told him everything I knew – all my scientific thinking about it. I would have let him follow along on my journey from "hopeful believer" in the jabs, to "red-pilled realist" warning people against them. I would have said "RETIRE NOW! Take your money and GTFO while you can. Don't let that place kill you!"
And yet, all of that is still "love of this world". What if HE did the right thing by just letting the jabs kill him, innocently? What if – weirdly – the disease and the jabs are God's way of evacuating the righteous from this sinful world?
I will always be second-guessing what I did and didn't do – just like the guy who I let the ChiComs destroy and drive nuts at "shallow state", so that I wouldn't spill my secret knowledge that his boss had been identified to me as a ChiCom asset.
THIS MORTAL WORLD IS ROUGH. Our actions suck. Our inactions suck. Our justifications stink in the nostrils of The Lord. Or reasoning is foul and filled with error.
So – where does that leave me? Other than two steps from hell?
---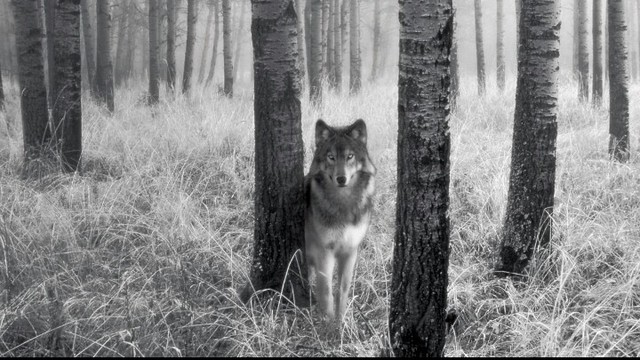 Wolficarditis
I have generally been vague about my health issues or lack thereof, to create as much uncertainty as possible. The "event people" are constantly looking for plausible excuses for their little arranged deaths, so it's generally advisable to keep as much medical privacy as possible.
The problem is, both openness and secrecy can be used by the other side. Sometimes, oddly, openness is more of a friend than secrecy. After Wheatie's passing, and that of my friend, I've begun to see more virtue in a bit more openness.
So you're going to get some.
I'm actually in pretty good health for my age, but after my initial bout of Wuhan-vintage COVID, in January 2020, my level of health became erratic.
What I did NOT tell people here, when I talked about "taking care of health matters", is that I was in the hospital a few times.
Generally speaking, I don't like to let people know that I'm in the hospital, if I can possibly avoid it. Worse still, I also found it easier to just keep the secret after getting out of the hospital. I don't know if that was such a good idea now.
I definitely had a cardiac inflammation which I'm going to call "wolficarditis", to retain just a wee bit of ambiguity on the diagnosis. We will never be exactly sure what caused it, but I can tell you that it was not the jabs, because I never took one.
There is some possibility that my wolficarditis was "smoldering" since either Wuhan (Jan 2020) or Delta (Nov 2021). Or, alternatively, it could have been caused by a later brief, mild, illness which was probably either omicron or flu (but which tested negative for COVID on the initial and only test).
The first time in the hospital, between Wuhan and Delta, was mysterious. It involved odd and extremely unusual high blood pressure, weak pulse, altered vision, and distorted time perception. Looking at it now, it may very well have been what our member Happy go lucky described to us recently – a lacunar stroke – or perhaps a similar type of intermittent blockage.
Anyway, ironically, I'm now doing exactly what I need to do for BOTH wolficarditis and wolfmoonar stroke. I feel great, and will continue to do so, until I don't.
And when I don't, I will make sure that there is a PLAN in place, to deal with the issue, and any potential aftermath.
So let's start talking about plans.
---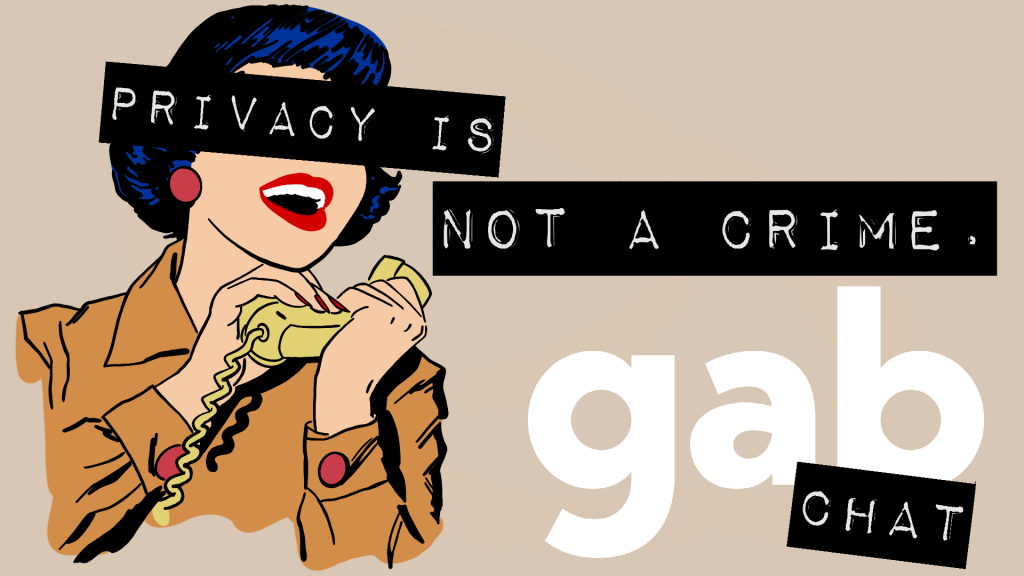 Your Personal Plan
If you are happy with being able to come and go from this site unnoticed, to depart with quiet mystery from this site forevermore, when you depart this world, then we're done here. You can move on to the next section of this post. You like your privacy, and…..
"Privacy is not a crime."
People here have no need or right to know what happened to you, if you leave the site for any reason – temporarily or permanently.
That said, friendships develop, and we worry about our friends worrying. Many of us have been together on this site for approaching 4 years, and for many of us, 4 to 8 years on CTH before that. Think about it! That's a long time. We have talked more to each other online, than with many "real" friends in "real life"!!!
Thus, if you're one of those people who feels a need to "stay in touch" with the group here, in the event of hospitalization or death, then please read on.
When I talked about what happened to Wheatie, two people – cthulhu and Aubergine – immediately commented about making arrangements for the blog to be notified in the event of tragedy. Cthulhu estimated only a 30% chance of this "digital legacy" working – Aubergine estimated 15%. That will do in a pinch, but hopefully this post will give all of you some tips to raise the percentage.
First, let me explain something important. ANYBODY can post on this site, and I WILL see it. This means that you can always get word to the gang via me or one of the authors.
So – if you are in the hospital, and can get online somehow, or can instruct somebody else to get online, all they have to do is get on this site (theqtree.com) on somebody's phone and leave a comment AS A GUEST on any post, and I WILL see it, and it will NOT publish. If you want it to be for my eyes only, then make the comment on any one of my posts, such as the Monday open thread – otherwise, depat, bakocarl, SteveinCO, or any other author of that post particular post will ALSO see the comment (in addition to me).
You don't have to use your normal information on this strange device, although you can do it if you want to do it. Perhaps you're using a trusted relative's device. Perhaps you're borrowing a phone from a nurse or hospital staff member. The point is, you can identify yourself in the message of the comment. If I need to, I'll respond to you in the same article or daily open thread.
The reason this works is that ALL NEW COMMENTS from new users, as well as comments with a new origin or some other change (including spelling errors), will always go into moderation, where I will see them.
You are "never alone" from your friends from this site, if you can get on the internet somehow.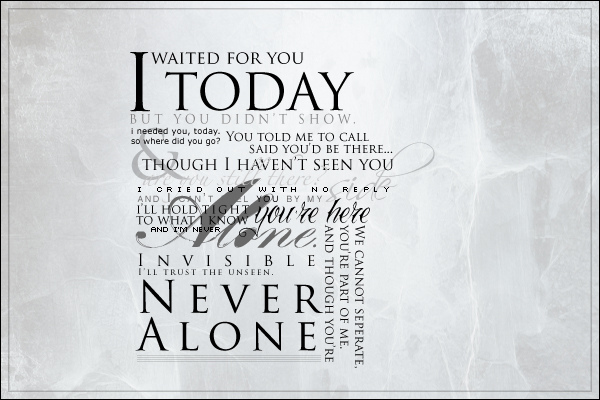 However, this only takes care of situations where YOU are able to communicate. What if you can't? What if you are intubated in an ICU, in a coma, or even GONE?
For these situations, you need to leave instructions with SOMEBODY. Those instructions can be at any level of formality or legality. AGAIN, your friends and relatives can ALL comment on this site, and I will get their comment in moderation, if they have never commented here before. I can then make a judgement of what information should be passed on to the group, per the instructions passed on to me.
You are welcome to test this out on a friend or family member's device. I will NOT approve the comment, but I will tell you if it worked. That way it will work exactly the same, the next time, in a real situation.
Some people leave a digital legacy – which is a new feature in the Apple world. This means that people can leave control of their devices to a spouse, friend, relative, or business partner.
Other people leave their usernames and passwords to their survivors. Still others end up having some computer or phone professional get into the devices – if it's even possible.
Please feel free to discuss personal plans in the comments, or to "test out" your plan, if you're unsure.
But now, we have to talk about something else.
We have to talk about my plan for the site.
---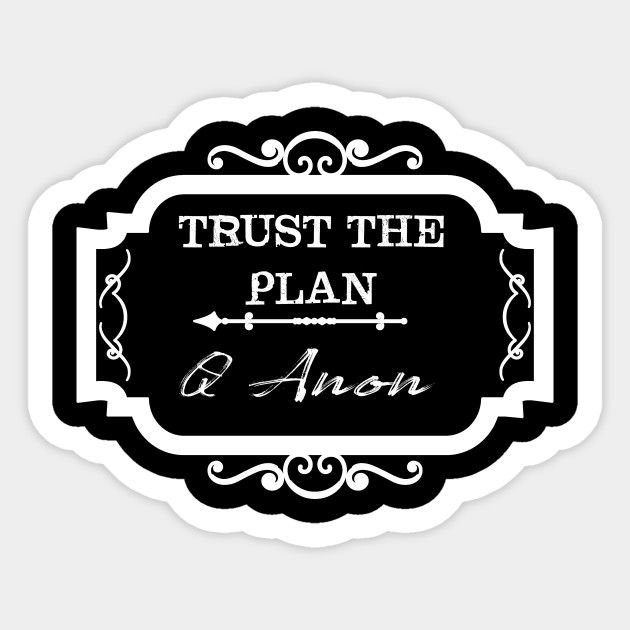 The Group Plan
The advantage of having a single admin who is a "security hardcore" is that there are very few social hacks that can get around site security. The disadvantage is that this single point of failure means that the entire site may fail. And yet, THAT is part of the plan. Most members here are already active on several allied sites. We also have a Gab group where people can meet freely. We have plenty of back-up. This site can disappear tomorrow, and the GROUP survives.
The value of our site is not in the archival content, as much as it is in the organic continuity of research and understanding. The primary strength of the site is in our evolving conversation and thoughts, which include many alternative viewpoints and beliefs.
Our strength is in our community, not in this site per se.
Thus, I always regard our community as its own failsafe plan. If something happens to me, and/or to this site, you all will figure out what to do.
Indeed, some of us made continuity plans in the very beginning of the site. The strategy was somewhat Alexandrian. By many of us secretly preparing to lead future alternative sites, the regime would have to play whack-a-mole to stop us.
And look at us now. Look how many healthy, viable, and active or potentially active blogs and discussion sites were created by members here.
THAT is our true safety net. This site can literally VANISH OVERNIGHT, and yet the GROUP lives on.
Now, since none of you noticed my being in the hospital, any of the times it happened, it would seem that my plan for such circumstances is both working and well-tested.
The problem is, that if I die, there need to be further arrangements. I will be shoring up the contingency plans for my "sudden departure" during the next few months. My main concern is preservation of the contents on the internet. It is likely that I can leave a small trust to support the site for a number of months or years, or at least long enough to copy the contents, if desired. The problem is then handing over administration. That gets tricky, and I need to consider the options. That will not be arranged in the open.
Right now, the cost of the site is roughly $1500 a year, but it will likely rise rapidly under Bidenomics. For other reasons, however, we may also want to move the site to a new host, depending upon what happens with our nutty regime trying to start World War III. In that event, the cost may increase or decrease. We have already been hit by a 10% energy cost increase. Don't ask about the exact circumstances – just know that Biden is why.
Therefore, in the event of my demise, it may be best to "start over" on a free site somewhere, with a new admin, and then re-grow from that colonization.
We'll see. I will say this. I'm not worried.
---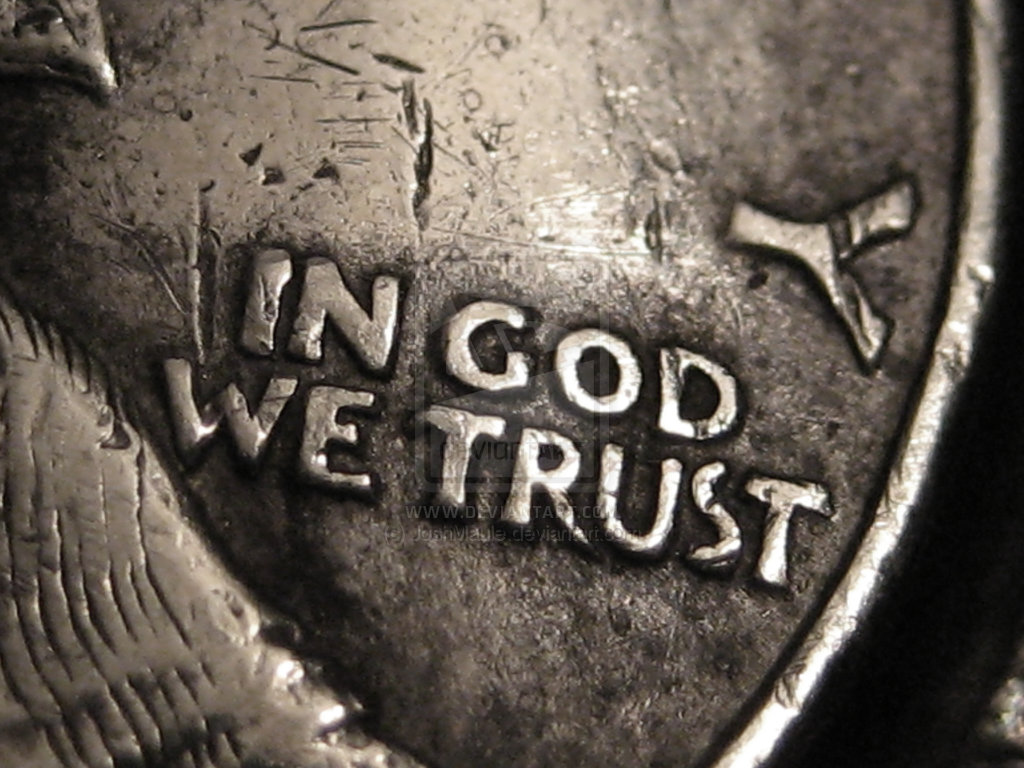 In God We Trust
You can worry about your legacy here – or you can forget about it. Ultimately, God is in control, and will correct your errors. Trusting in God will see you through.
The world to worry about is not this one – it is the spiritual world that only vaguely but beautifully intersects our own world, through us. Stand up for Truth, and the Spirit of Truth which defends Truth. Defend the Kingdom of Heaven, and its footprint in this world.
Ashes to ashes. Dust to dust. But from that fire, arises a light that pleases The Lord. Help to make it so.
W
(From Wheatie's post of last September, HERE.)
---