WARNING: This post is for CULTURE WARRIORS ONLY. You were warned.
---
INTRO
I thought about doing this post for a long time – maybe even before I started this site, which was back in September of 2018.
Then I actually FINISHED this post on September 14 of 2019.
And then I just let it sit in draft, for basically a year and a half. It just didn't feel DONE, and people didn't feel READY for it.
Well, today is DIFFERENT. I finished it up.
You see, NOW we read about "country rapper" Lil Nas X, who went from a novelty country song that nobody heard, to a video a few people saw, to a duet cover version with COUGH "father of Miley Cyrus" Billy Ray Cultural Marx… I Mean Billy Ray Cyrus, to an industry-self-congratulatory "CMA" award, to a guy in a cowboy hat with inverted crucifix earrings singing gay stuff to kids in some weird Disney deal, to…….
EVIL: Lil Nas X and MSCHF Release Nike Shoe Dedicated to Satan with a Pentagram and Human Blood in it – In a Limited Edition of 666 Pairs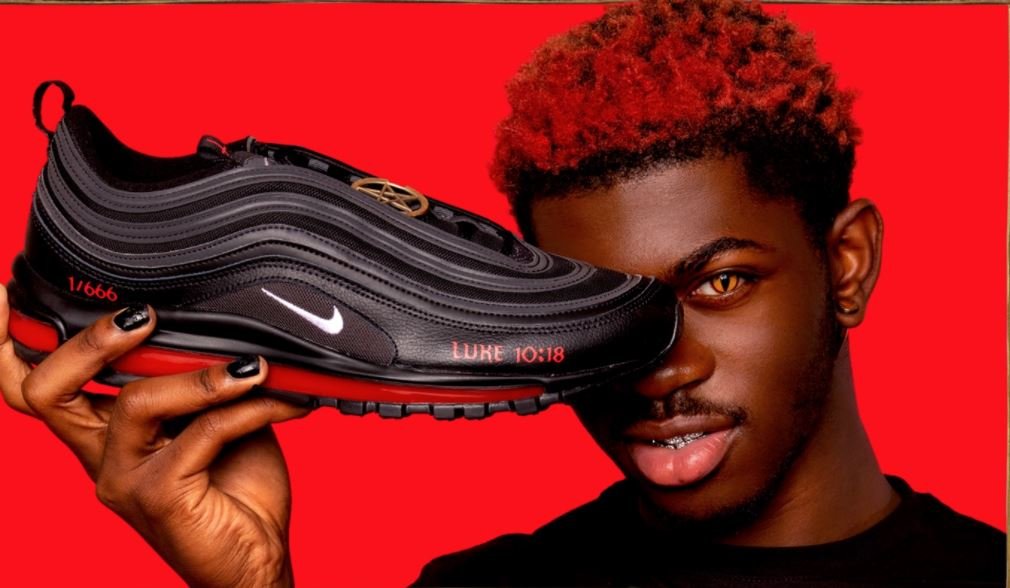 Yeah. This is Country and Western on Chinese Fentanyl via Hollyweird.
OK. Let's back up.
I KNOW that the issue of "country going downhill" is as old as country music itself. I mean, first there was ELECTRIC. And DRUMS. And ROCK. And OUTLAW. And…….
Yeah. Country changes. I get that. I LIKE that. SOME of the new stuff is really awesome, in that it actually mixes old root country with new interesting things. It reflects REALITY.
Country GROWS. Just like America. And beyond. That's all good.
SIDEBAR: Kinda interesting that THEY chose to shoot up THIS guy's concert.

THEORIES WELCOME.

W
And I even like some of the offbeat mutations. (Note, however, the CM on it.)
And sometimes country is just neat when it's almost out of nowhere.
Hands off this song, you bluegrass liberals! This one is ours! It's just "old timey"!
And sometimes, the COOL of the MODERN just makes me think that I'll trade in my truck for some of that "transhuman" crap RIGHT NOW if that PORT in the side of my head means that I get to listen to amazing stuff like this:
BUT…….
That ain't what I'm talkin' about.
I'm not talking about the MUSIC as much as the MESSAGES.
I'm talking about YURI BEZMENOV and DEMORALIZATION – which is SMART and much more subtle than just random issues of cultural modernization in country.
You have to wait for about 1 minute into this video to get to the point where Yuri explains psychological demoralization and how it works, as the first step of ideological subversion.
This is where my red lines are crossed – where country music is being POISONED. And those red lines are RELIGIOUS, CULTURAL and (to some extent) POLITICAL, going back to the undermining of basic morality.
I think I started to become AWARE of it under Obama, or maybe even under Bush, but when some Hillary PAC put out a country music song about CANKLES – well – GOOD LORD.
Yeah, that was bad. But it got worse. The friggin' CIA got on country stations, saying not to vote for Trump….
https://twitter.com/Zebedee222/status/1172259595055751169 (Account suspended by Twitter)
https://twitter.com/WOLFM00N/status/1172367461460697088 (Account suspended by Twitter)
Yeah, you'll just have to imagine somebody saying something intelligent about CIA domestic influence ops, and me responding intelligently about lying Obama CIA deputy Mike Morell of Benghazi video fame showing up on iHeart Country Radio shilling for Hillary Clinton right before the 2016 election.
But freakin' Choomer Rasputin….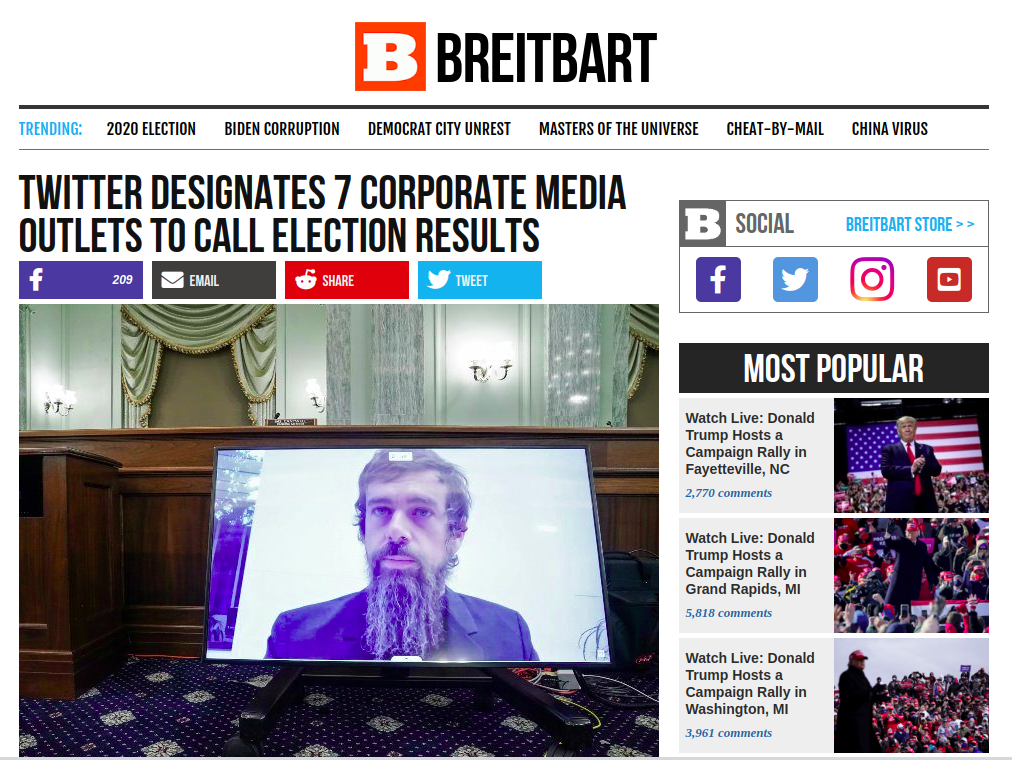 Yeah – THAT GUY – deciding that you can't hear this stuff. THAT is how desperate they were to get Trump out of office.
But LATELY, the manipulation of Nashville by Hollyweird colonists has gotten REALLY strange. Country songs have WEIRD MESSAGES that are straight-up VIRTUE SIGNALING to some unstated future manipulation agenda.
They're actually half-messages – those Orwellian absolutes that mean nothing – not even nonsense. They're unattached emotions declared "good". They're serious discernments declared "bad". They are like lullabies to BABIES – to TODDLERS. "Love is good." "Hate is bad." They are "fallible truisms" – quarter-turns or half-turns to FULL ORWELL.
Sometimes they hint at where they will be applied politically, but often they are just generic virtue statements – to be applied later.
They aren't even OLD TRUTHS – much less COMPLEX STORIES.
And STORY – that's another story.
Let's go back for a moment, for comparison. Back when the current forms of socialist politicization of country music were just getting started, under Bill Clinton, in the 90's.
I didn't see it then – or rather, I didn't ADMIT TO MYSELF that it was happening then – but I can certainly SEE IT and ADMIT IT now.
There was a kind of "crypto-feminist story" country genre, in which liberal murder fantasies against "country boys" were fulfilled through aggrieved white women in virtue-signal-filled, plot-laden, country songs. that ended with dead white "bad guys" of unstated but ominous nature, who had "wronged" in various nebulous ways the women who needed to take vengeance – frequently the wife or daughter.
The BAD MEN were clearly abusers – but the songs were just ambiguous and poetic enough to make EVERY MAN GUILTY.
It was "Billie Rae Jack" – or GOD in her stead – killing the old white guys in radio format.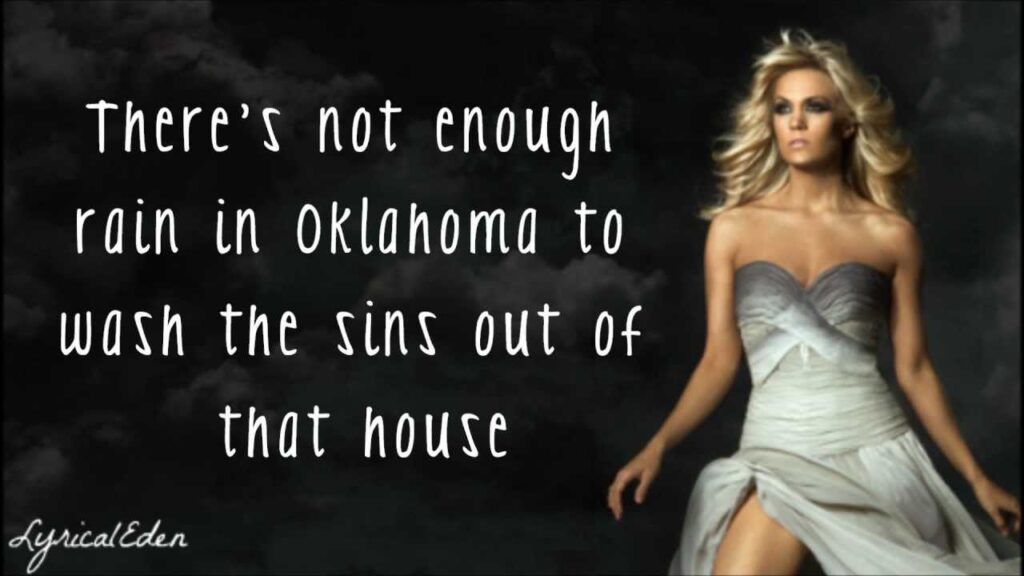 Of course, these songs always sounded GREAT, and I cheered along with their EXCITING PLOTS and ENERGIZING MUSIC – even though I knew that *I* was the guy who was gonna be killed by the wife or daughter for rolling my eyes at some giant tin chicken.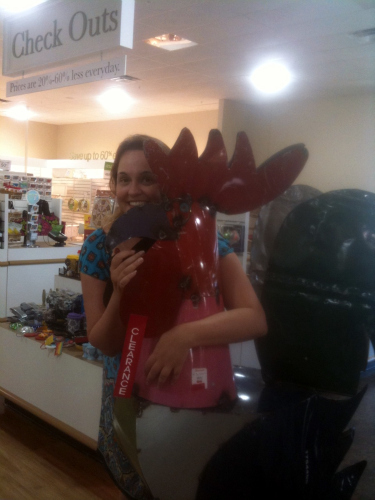 Sorry – couldn't resist. We men have to stick together under these circumstances. *wink*
I miss Daughn. That's how long ago I was writing this sucker.
Remember those? THOSE SONGS have been the LITMUS TEST that country women have had to perform to "get credibility". THAT or similar "agenda" songs. Gotta do one of those. Ya know? Gotta PLAY TO THE AGENDA or the CAREER ain't goin' nowhere, babe. Can I call you babe?
*SPIT*
Now – I am going to WAKE YOU UP. Right now. FUTURE PROVES PAST.
I love Martina McBride, by the way. Not sure if her pixie face here is real or Photoship or whatever. This is nothing on her. This stuff is so smart, it flies past almost all of us. It weaponizes EVERYTHING WE LOVE and ONE TRUTH AFTER ANOTHER to sell a SOCIETY-CHANGING MYTH.
Go back and WATCH THIS. LOOK at ALL THE SYMBOLS and WHAT THEY SOLD.
Look at how they INVERTED EVERYTHING.
FUTURE PROVES PAST. It was pure psychology – smarter than almost ANYBODY.
Sorry – I have HAD IT with the cultural Marxist ABUSE of the entire country music lifestyle as a way to CHANGE US and DESTROY AMERICA.
So NOW THIS.
Jack Posobiec, doing some kind of penance for recent laziness, seems to be hitting them out of the park this last week.
OK – I did die of laughter there.
Thank goodness I saved that as an image.
Here is the actual tweet.
https://twitter.com/JackPosobiec/status/1172190086991101952 (Tweet gone, of course)
To which I simply HAD to respond:
https://twitter.com/WOLFM00N/status/1172280646754082822 (Yeah, my ENTIRE history on Twitter, only available to leftist "researchers" – meaning SOVIET stooges in academia.)
ANYWAY – finally – I'm putting it all together. What's happening to country and western music.
The WAR ON COUNTRY has been going on a long time, and they have snuck in so many ringers, dupes and chumps – IN THE BACKGROUND – that "country" is starting to sound – quite frankly – nothing like country.
But just like "it's not the MUSIC – it's the MESSAGES", we have the same thing here – it's not the FACES, it's the WORDS.
They use OUR faces – people we can relate to. PEERS.
The RINGERS are in the BACKGROUND. It is the SONG-WRITERS and THOSE WHO PICK WHICH SONGS GET AHEAD who are the real brokers of cultural Marxism in country.
By the way – is there anything in country music similar to the highly skewed cultural Marxist virtue signal emporium known as the "Black List"? If there was, that would sure explain a lot.
This is presumably the SAME as in media, where it's not the REPORTERS, it's the EDITORS.
See how it works? The ACTIVE PUPPETS ALWAYS hide behind HUMAN SHIELDS.
So – let's dig more deeply into the assault. And here is how I see things.
There are two main forms of cultural Marxism attacking country – GENDER-BASED and BEHAVIOR-BASED.
GENDER AND COUNTRY
First of all, before we even deal with what is left in the country music scene, is the EVACUATION OF BIG TALENT.
Notice how FEMALE EXEMPLARS LEAVING COUNTRY (by any means necessary, or even BEFORE going country) is actually a "thing". It's a MESSAGE.
They always move the biggest ones OUT, too. ALWAYS.
THAT is a MESSAGE. It is an ONGOING and EVER-LASTING RURAL PURGE.
Nobody becomes MORE COUNTRY. Only LESS COUNTRY.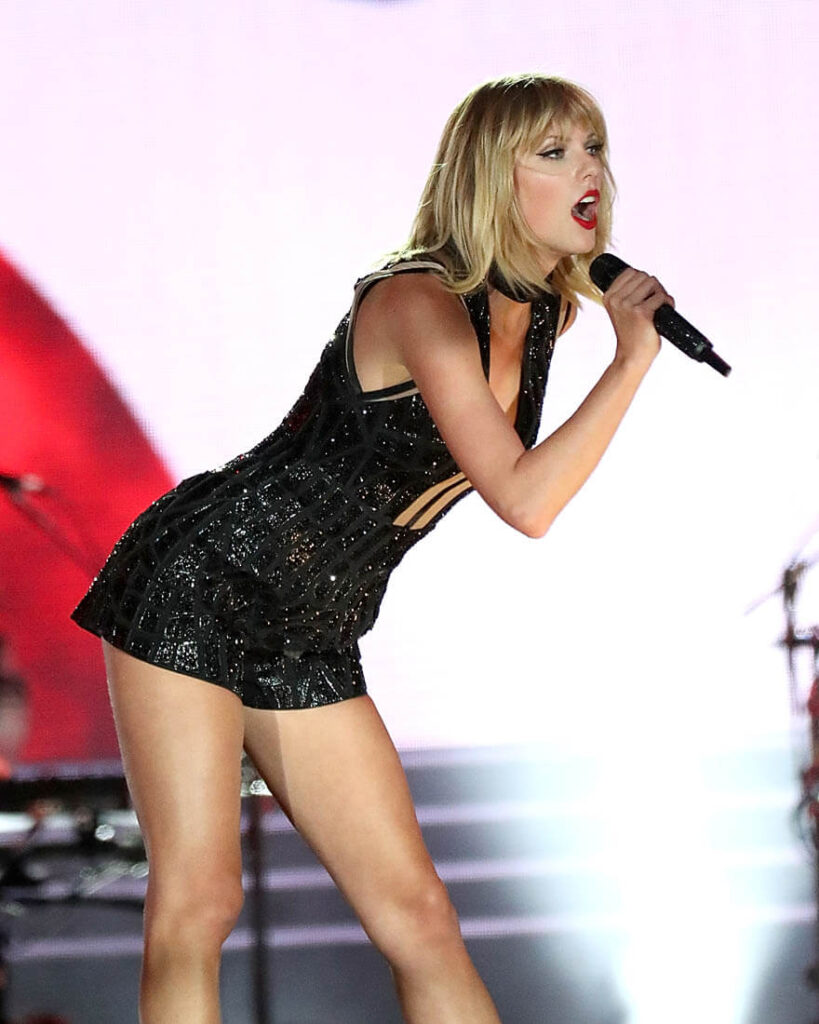 Remember that girl, when she was just a girl?
Stay with me, boys! I know it's rough. It's HARD to look away.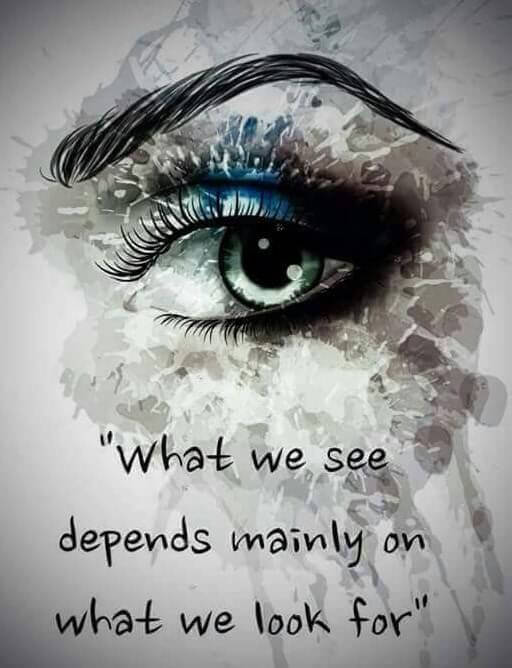 Kinda funny the way they have changed the objects of attraction from sexually dimorphic types to "boygirl" and "girlboy" types. Well, it's INTENTIONAL. That's why it changes so fast.
They are REWIRING ATTRACTION.
They are DECOUPLING ATTRACTION AND BIOLOGICAL GENDER.
They are REDEFINING OUR SEXUALITY.
They are MUTATING both the objects of attraction and the objects of self-image. Isn't that the way that TRANS KIDS works, too? They are deconstructing GENDER FIRST and SEX NEXT.
Wait until pushy, face-palm, forcible TRANS hits country. Trust me – TRANS-COUNTRY is coming, and DON'T YOU BE A "HATER", cuz YOU YOURSELF sung the anthems against "hate".
You see what I'm sayin'?
We have NO VOICE in this, unless we fight it tooth and nail. And you had better fight NOW.
So now let's get to BEHAVIOR, which is where the self-immolating CABAL gets more of the winnings from THEIR side of the deal.
BEHAVIOR AND COUNTRY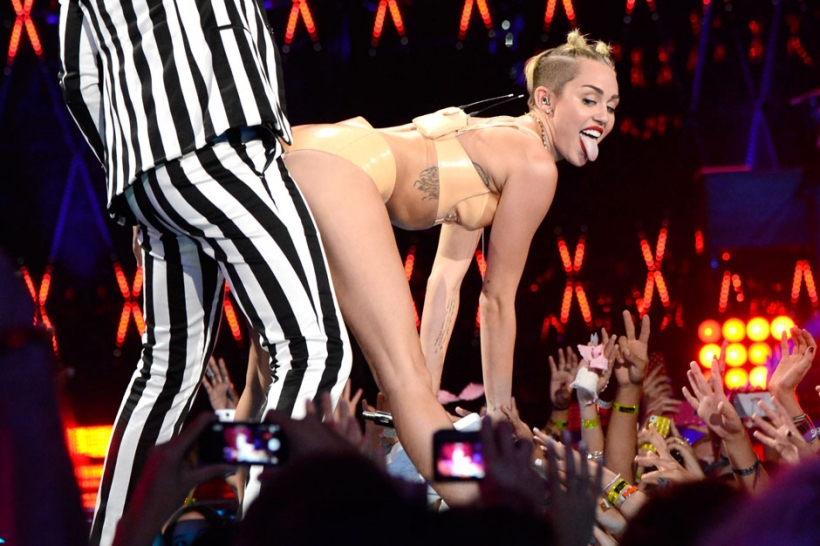 Yeah, Miley Cyrus ain't country, and maybe she NEVER WAS, but that's not how it works psychologically. Her relation to her FATHER matters subconsciously to you like a HOSTAGE, and THAT IS WHY THEY CHOSE HER. She will always will be a country baby hung over Hollywood crocodiles, psychologically, and THAT is why they did what they did.
They're DEMORALIZING YOU.
WE THE VICTIMS pretend that psychology doesn't last one second after the commercial, when the reality is that this stuff lasts our WHOLE LIVES and they have simply LIED TO US about it. They LIED to us that we can "change the channel" and it all goes away.
DO. NOT. BELIEVE THEM.
WAKE THE HELL UP and cut your cable, because on PRIME TIME they don't show this stuff, but they TALK about it in the background of FAKE NORMAL.
You will notice that EVEN in the "six-mega-hit mash-up" video there is a massive appeal to easy lovin' in almost every modern country ballad. I remember when this would have been as controversial in country music as #MeToo was for liberals a year ago. Yes, it was consensual premarital sex, but it was still SEX OUT OF WEDLOCK.
Trust me, this itty-bitty beginning of omnipresent sex in country doesn't sound bad, but these people want WHITE FOLKS to start filling up the Cloward-Piven welfare rolls, and THIS is exactly how to do it, along with FENTANYL – fronted by the CHICOM PUPPETS. First they normalize the baby daddy, and then they normalize kicking him out, and then they normalize him running around proving that he's a man using his stolen AR-15 as the new country gang-banger.
Sound familiar, but NEW, FRESH, and EXCITING?
The reason I get ahead of THEIR plots is because I can write THEIR stories before THEY bring them to reality. Before they FORCE and SUGGEST those stories into existence.
If you can't see this shit coming from a mile away, and you would like to JOIN ME IN THIS WAR, then I strongly suggest that you need to cut your cable NOW.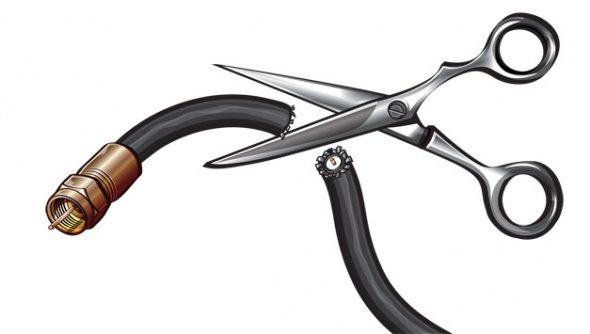 Don't listen to their chaff stories. Listen to your own.
The next WORLD WAR ain't gonna be fought with anything like the last two.
It will be fought by PREDICTING THE FUTURE.
Be there before they even think about getting there.
W
---
PS – Addendum 2021
THIS article: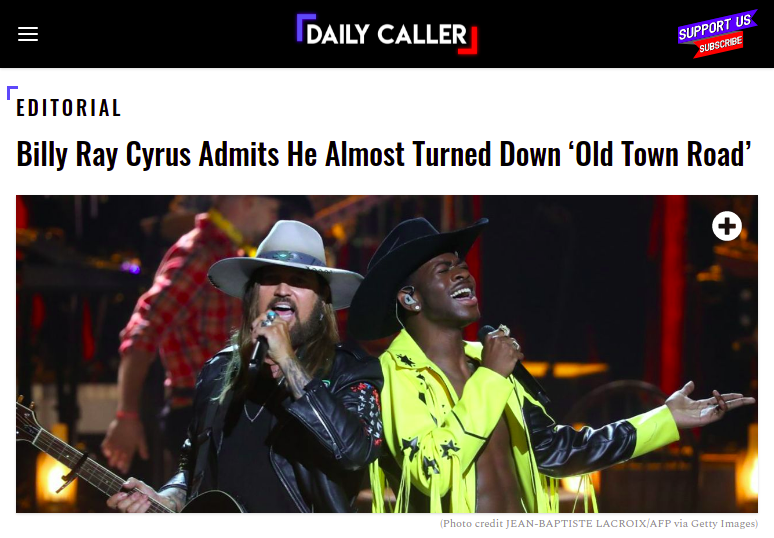 https://dailycaller.com/2019/11/13/billy-ray-cyrus-old-town-road-lil-nas-x/
This article really gives some insight into the "mentality of musical credibility" that is being used to sneak satanism into Country & Western music. You can just see how a slow and steady program of patient manipulation uses the desire of white and black Americans to "get along", and the semi-knowing naivete of selected C&W artists, to allow the satanists and Luciferians to sneak in their devilish tricks.
LOL. Good Lord. When George Clooney playing a Soggy Bottom Boy is more real as Country music than Country music….
Nashville – we've got a problem.