What if I could explain every head-scratcher of the "pandemic" with a simple idea – that vaccination is the ideal format for introducing real, workable, tunable, and long-running "population control" into socialized medicine without anybody really noticing or caring?
---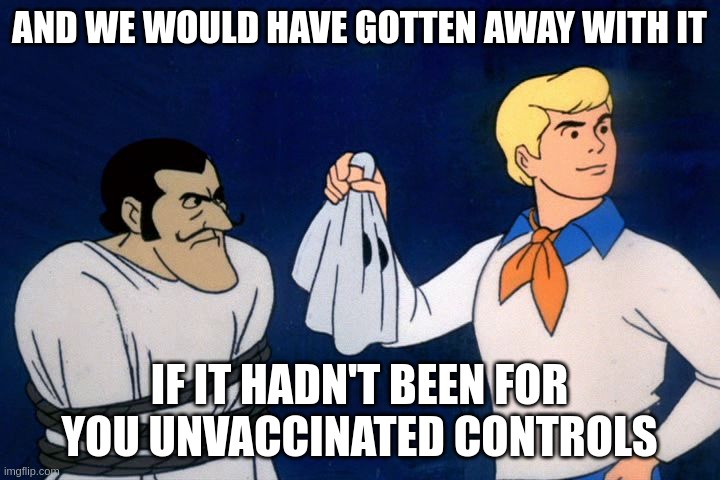 Intro to the Intro
It's one of those things that – once you see it – you simply cannot unsee it.
Like the "Buffalo Jump" series I did on the January 6 plot against "those pesky patriots", there is WAY too much information here for a single post.
Indeed, it is quite possible for me to take the title idea – that the COVID vaccines are humanity's first significant attempt at a population control shot – and go back over the ENTIRE history of "COVID-19", and make it all make sense.
Yes. It's THAT BIG, and THAT USEFUL.
And one of the ways I'm going to help make this make sense, is to argue FOR THE SHOT. That doesn't actually mean that I'm FOR this idiotic HOLOCAUST in all capital letters, which makes the "Holocaust" look like spilled beer at a barbecue in comparison. No.
The thing is, you can't really understand Fauci, Walensky, Gates, Schwab, Cuomo, Clinton, and all the rest, unless you do what the acting coaches tell you – "FIND THEIR MOTIVATION".
So that's what we're going to do.
---
The First Big Dodge
OH – and by the way – if you just look at all those names I listed above, I only see two "maybe" Jews in the bunch. And it's not like I know which temple these people go to. For all I know, there's not a Jew in the bunch, depending on your definition of a Jew.
People are already trying to get out in front of this little democide thing by the SPLC "flyers method" – you know what I'm talking about – setting up charges of "anti-semitism", which tells me that they know this TORPEDO OF TRUTH hits them at mid-ships, and "THEY" are therefore desperate.
The antisemitism defense is always reached for in desperation. The usual suspects who play Crump and Sharpton games to stay relevant, always chime in, too.
Why, even the genocidally practiced TEDROS and his cronies are getting nervous.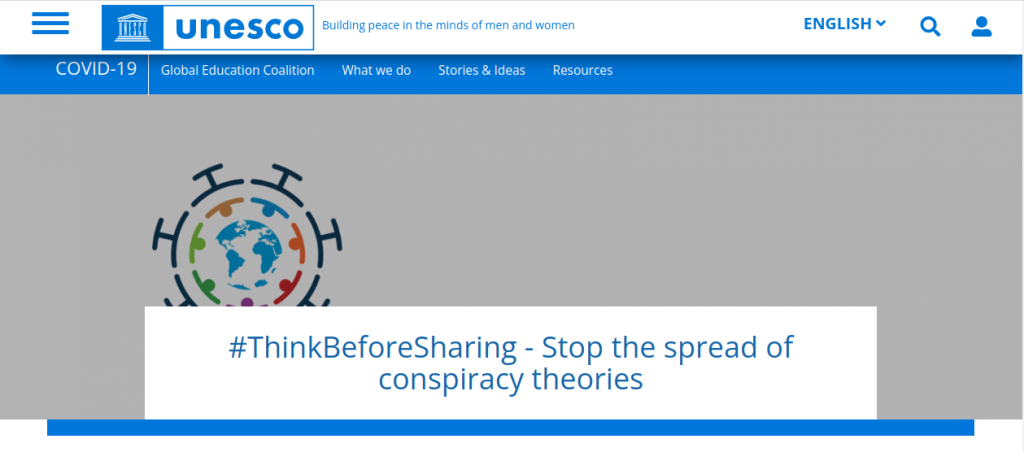 Check out this "flyers method" meme which – thankfully – Valerie Curren found on Gab, where I've already dropped a few test posts about my "depopulation" theory. Sure enough, chumming the waters with "we have you suckers" brought up this WHOPPER to the surface.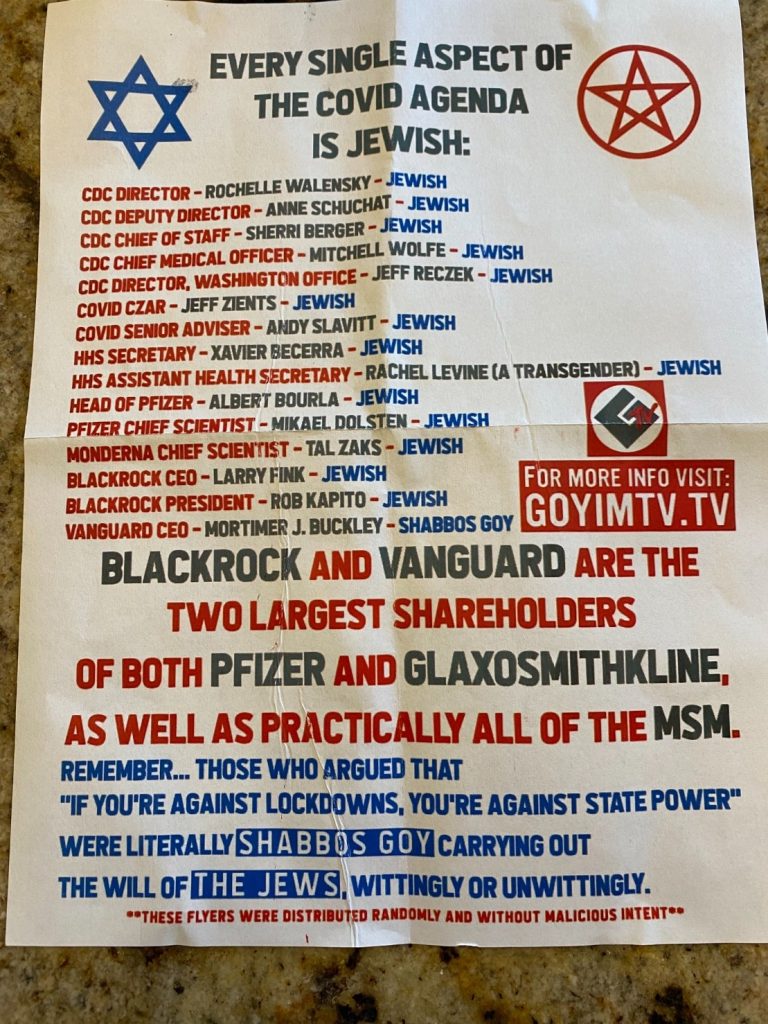 As I stated in response to Valerie's comment, yes, there will be lots of "Jews" involved in this thing, but there will be lots of everybody else, too.
So – to critics of our RECOGNITION of the "virtuous global plan to confront the population crisis" – forget about painting this as a "Jewish" plot. EVERYBODY was in on this thing.
Well – ALMOST everybody.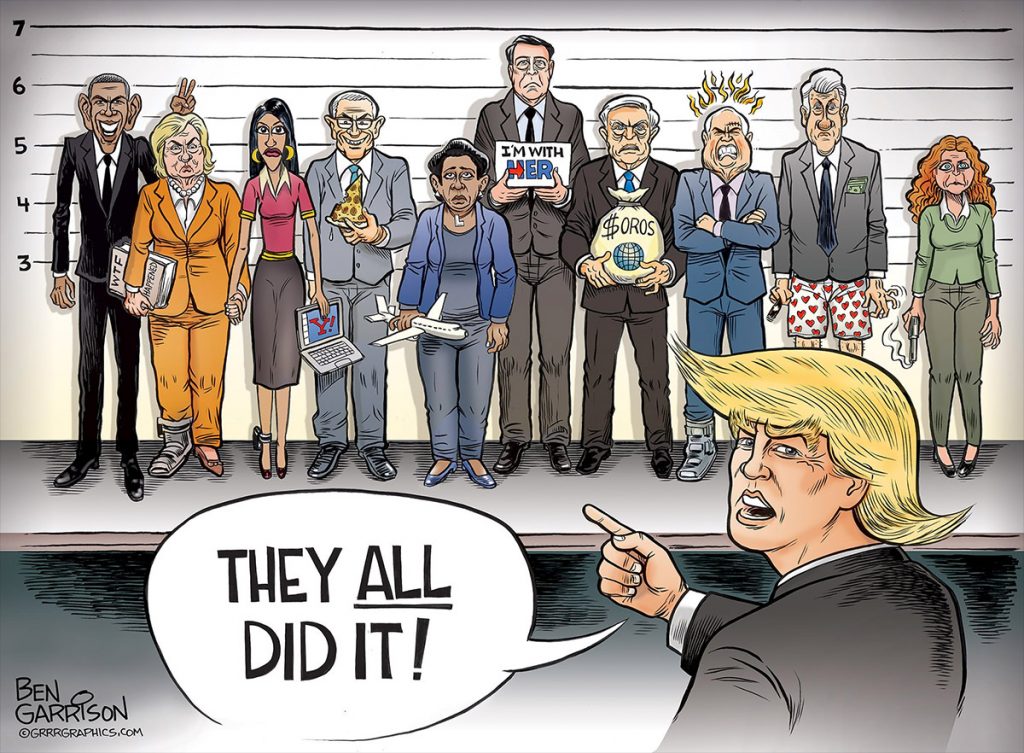 SO – let's just start RIGHT THERE.
You want to know why Trump "could not be President"? HERE'S YOUR ANSWER.
He wasn't "in" on the plot – very likely because they KNEW he would object, and could not be "blackmailed, bribed, or controlled" into going along with it.
Exactly the same thing with me. They couldn't corral me into this plot, so I was always kept at arms length from most of the "secrets of Shallow State".
Likewise for all the "white hats". People who live in the light – who DEMAND the light – could not be in on this sucker. Even if they thought "depopulation" might be a good thing.
You see, I actually believe in "depopulation". I believe that the planet would be better off with fewer people. In fact, I actually thought those damn Guidestones were pretty smart.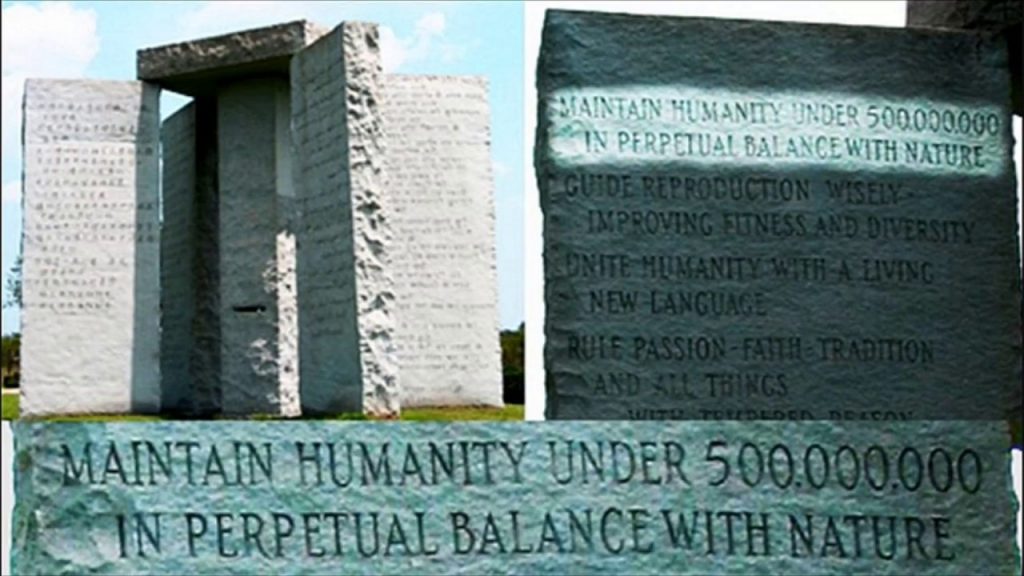 The PROBLEM is that people are sorely tempted to do STUPID THINGS to get there.
LIKE MURDER. LIKE DEMOCIDE. LIKE HOLOCAUST.
It doesn't mean the goal of fewer people sharing the planet is wrong, even if it's not gospel. It's just how you get there.
See the new tagline of the site.
---
"We do not believe any group of men adequate enough or wise enough to operate without scrutiny or without criticism. We know that the only way to avoid error is to detect it, that the only way to detect it is to be free to inquire. We know that in secrecy error undetected will flourish and subvert."

J. Robert Oppenheimer
---
When I was a kid, with only a few billion people on Earth, "wilderness" was constantly reclaiming land outside of cities and farms. Even construction dump sites, left alone and given a few years to lay idle, would heal back into glorious wilds with all sorts of fish, animals, and lush plant life.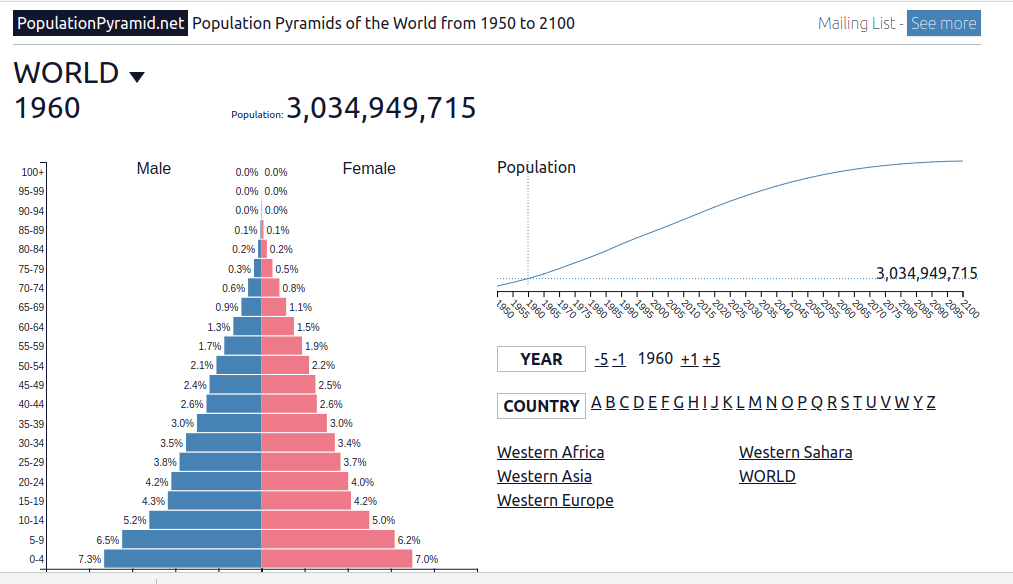 Let's be honest. Is that such a bad thing? A world that WORKS? Where every single person has more planet supporting them?
LIKE THINGS USED TO BE? AM I RIGHT – FELLOW CONSERVATIVES? THE PAST WAS ACTUALLY… GOOD?
Humanity has time. There's no rush. Sure, I agree that we need to have kids, and stay fruitful, but civilization teaches us that we don't have to live in total squalor. I believe Christ without question, that there will always be poor, because in a rich world, being poor is not only very easy and safe, but it is very ennobling in a world of relative plenty. SEE HISTORY.
Poverty is not the problem. The world needs poor people. But the fewer the people, if we get back to some optimum, some world of plenty, even the POOR are better off. (Note that Elon Musk says he thinks we need MORE people to reach the optimum. I'm not saying he's wrong.)
Again, I believe that "depopulation" might not be a bad thing. At least, it doesn't HAVE to be a bad thing.
HOWEVER, I don't believe in telling even a SINGLE LIE to achieve depopulation. It's WRONG.
Furthermore, "group suicide by lottery", which is what these damn shots really are, is SINFUL, and must be rejected by Jews and Christians – and I would argue good Muslims as well (meaning the ones who don't "suicide"). The clot shot is not a proper martyrdom for ANYBODY, IMO.
I did not have any religious opposition to these shots earlier – all of my objections were medical and scientific. But NOW, however, I have to add a religious objection. These shots are medically worthless compared to disease-conferred immunity, AND they are part of an effort to cause statistical shortening of life AND abortion.
Sorry – no can do – nor should any believer in God, IMO.
But let's get back to something I said.
---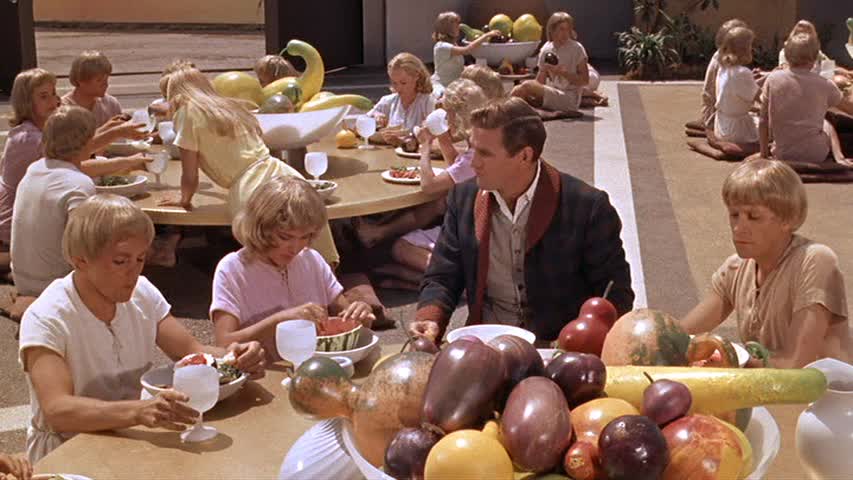 Virtue Depends On The Observer
Remember what I said earlier – what I called the plot…..
"the virtuous global plan to confront the population crisis"
Notice that when I put it THAT WAY, it doesn't sound half bad. In fact, in "libtard" circles, it sounds pretty heroic.
ARE YOU STARTING TO SEE WHY PEOPLE DID THIS?
Their audience is not YOU or ME – their audience is EACH OTHER – and I'm pretty sure that these "Bilderberg" and "WEF" and other fancy globalist venues were all MODERATOR-LED DISCUSSIONS – that ironically led us to precisely where we are now. To a chorus of "somebody needs to do something". AND THEY DID.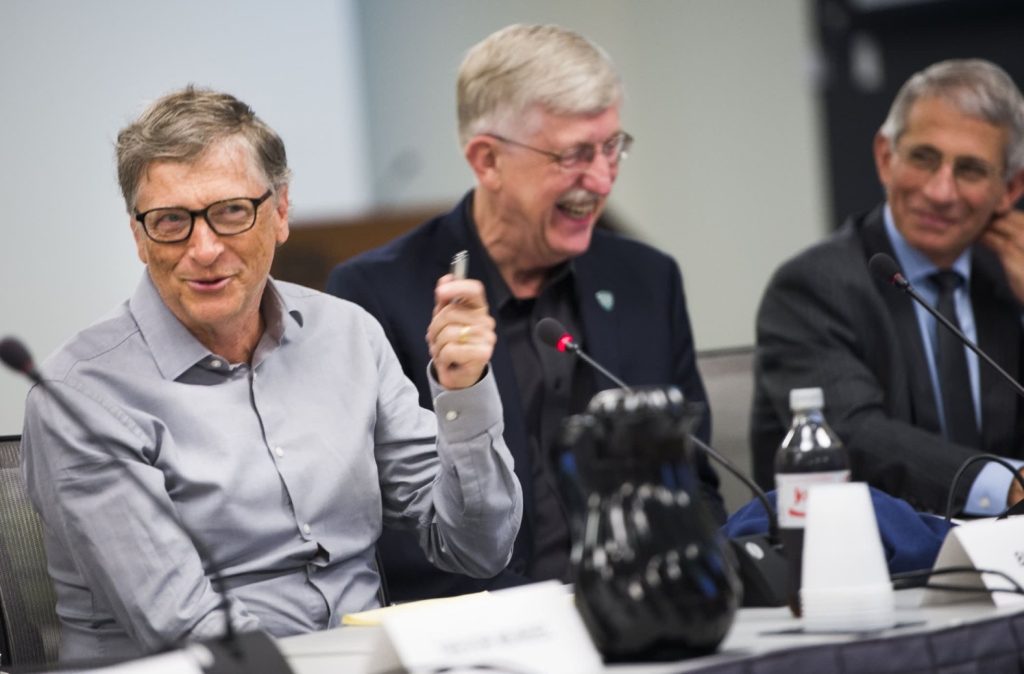 In THEIR circles, "doing something" about the population crisis is "noble".
But how to make everybody ELSE see it as noble?
One of the things that is absolutely necessary to make this vaccination depopulation plot work, is for the media to never talk about the downside, for individuals, of taking part in the "clottery", as some folks have cunningly anticipated this entire theory in a single word.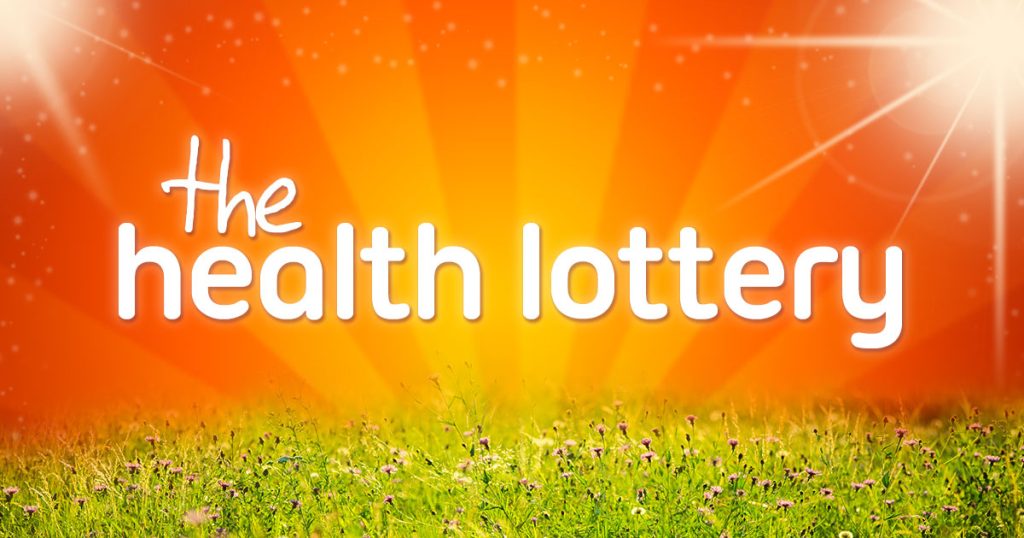 In case you haven't noticed, the psychology of what the press is doing now is in perfect alignment with this theory. The press literally models to the sheep, the "correct" behavior when people die of the shot. NEVER talk about the shot being responsible.
People IGNORE IT because they have been TAUGHT TO IGNORE IT.
People EXCUSE IT because they have been TAUGHT TO EXCUSE IT.
People DON'T TALK ABOUT IT because they have been TAUGHT TO NOT TALK ABOUT IT.
And soon enough, the memories of WHAT IT WAS LIKE BEFORE THE SHOT will fade.
They KNOW this will work.
I repeat with more precision. The press is NOT being stupid. They are normalizing the idea of not talking about the downside of vaccines – until we don't – until we CAN'T even see the downside, because we can't remember a side that was any less "down".
In my opinion, it is evil genius, and it has been working REMARKABLY WELL.
They have done it for YEARS, and they have done it on PURPOSE. And they have done it MORE and MORE and MORE and MORE, until we arrived HERE.
And even WE THE SKEPTICS, almost have to SLAP ourselves to see it.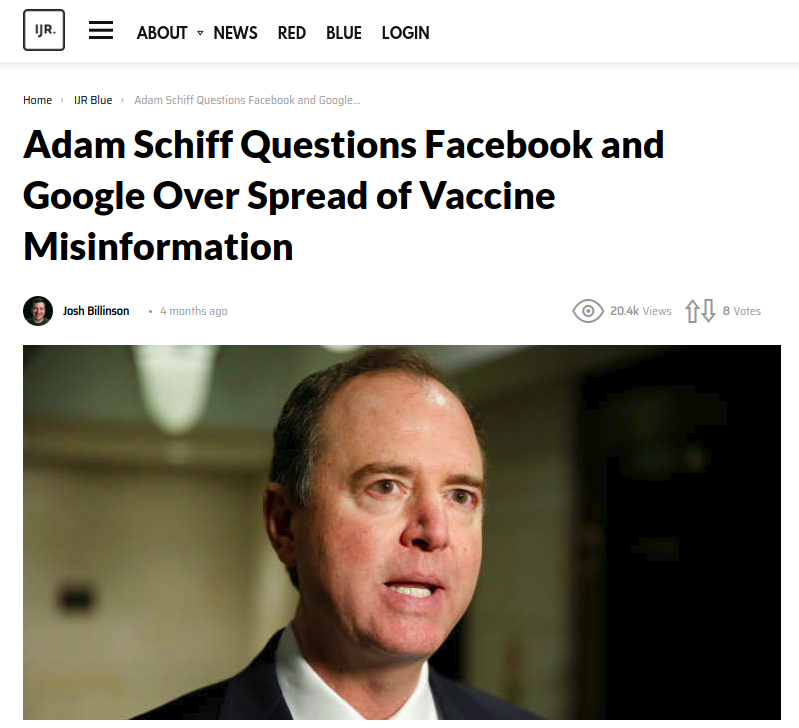 In a normal science world, that's F-ING crazy – and I use the word F-ING with great intent, because I want to WAKE YOUR ASS UP. Think how crazy that is – for the press to not talk about the downside of these vaccines, or to occasionally excuse it, or to blame the deaths on something else NUTTY like "global warming" or "stress" or "growing up".
ALL OF THAT. All of it. Is explained by the idea that they are attempting to normalize an increase in deaths due to something we can't talk about and be good people.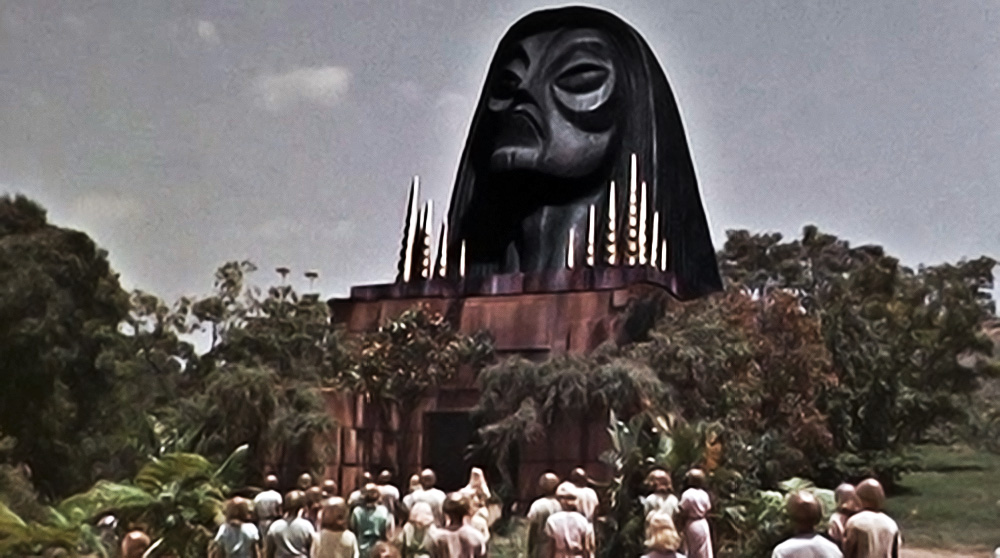 Are you REALLY starting to see how BLIND we have been?
We can sit there and logically SAY things like "Oh, yeah, it's a depopulation shot", but to REALLY get it, you need to look at it from both the PLOTTERS' perspective, and the SHEEP'S perspective.
But once you DO, you actually see it so clearly, it becomes yet MORE proof that this is exactly what they're doing.
And while we're on the topic of PROOF…..
---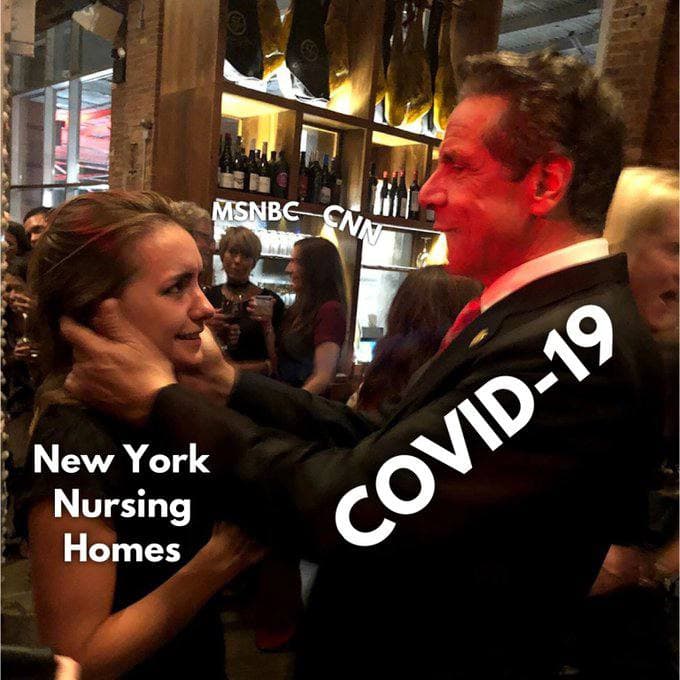 The Nursing Home Killers
When you understand that Andrew Cuomo was trying to "make the noble plot work", THEN you can understand why he KNOWINGLY sent infected COVID patients back into nursing homes.
AND why the DNC had to turn THAT scandal into a "kissing scandal", as they sent Cuomo into what they likely figure will be 5-10 years of "career rehab".
Interestingly, they didn't have to repeat it for any other governors after the first try.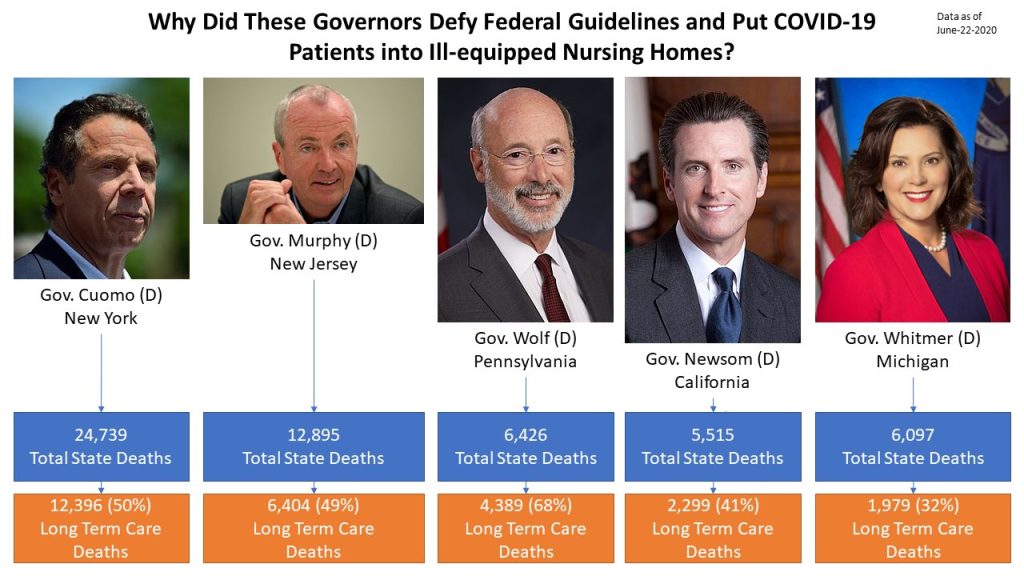 We knew after Cuomo, that there would be no justice for ANY of the Democrat governors who took part in the plot. As long as the FAKE NEWS protected them, there would be no trouble.
The nursing home scandal is not much different from Germany in the 1930s, when the "new socialist doctors" wanted to "socialize medicine", and one of the most obvious (but horrifying) ways to do that, was to cleanse the patient rolls of those who are going to die soon ANYWAY.
Again, it helps to understand that almost ALL leaders in the world are "in on the plan" to get these shots not just implemented – not just mandated – but NORMALIZED.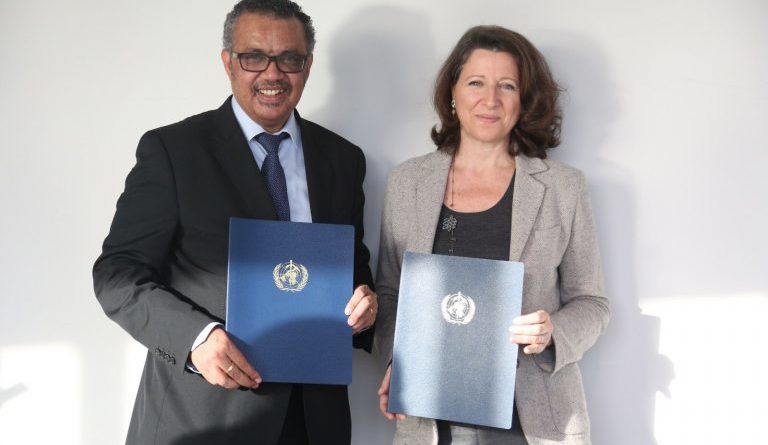 The "pandemic" had to be "bad" to mandate the shots. The shots had to be mandated to prevent comparison.
And COMPARISON had to be removed to hide FOREVER the fact that one of humanity's "necessary" vaccines, was in fact a population and fertility control agent.
First, Fauci burned the PFIZER controls. But THEN he had to burn WE THE CONTROLS – the unvaccinated.
The GOAL was to transition to a state where science would "forget" that the vaccines themselves were reducing population faster than they were saving people from COVID.
It's a beautiful scam. Stunning, really.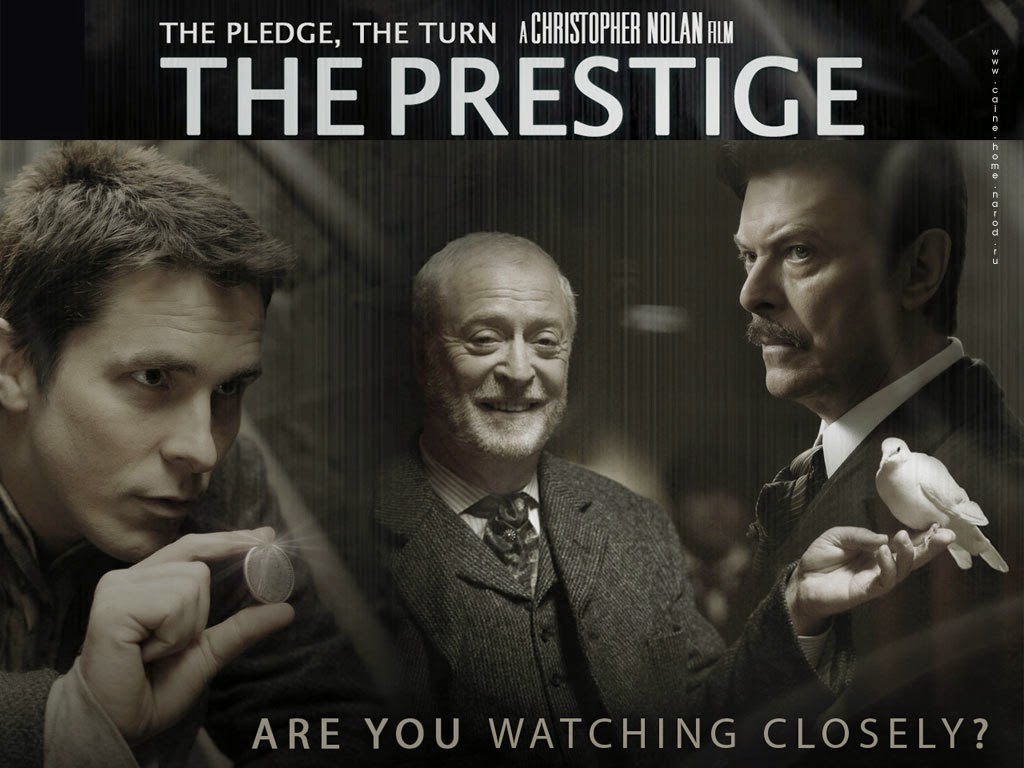 This is why Fauci NEVER touches "cost/benefit" analysis of the vaccines – why he focuses with laser precision on ANTIBODIES, ANTIBODIES, ANTIBODIES – and stays the hell away from everything else. It's distraction – it's a magic act – it's diversion. I've referred to it as "antibody hypnosis" and I'm not talking about FAUCI being the one that's hypnotized.
Rand Paul sees it, of course, but we have gone so far down the track of "normalizing insanity", that the sight of an MD making the head medical scientist in the government look like either a liar or a fool – take your pick – it just doesn't register as "not normal" any longer.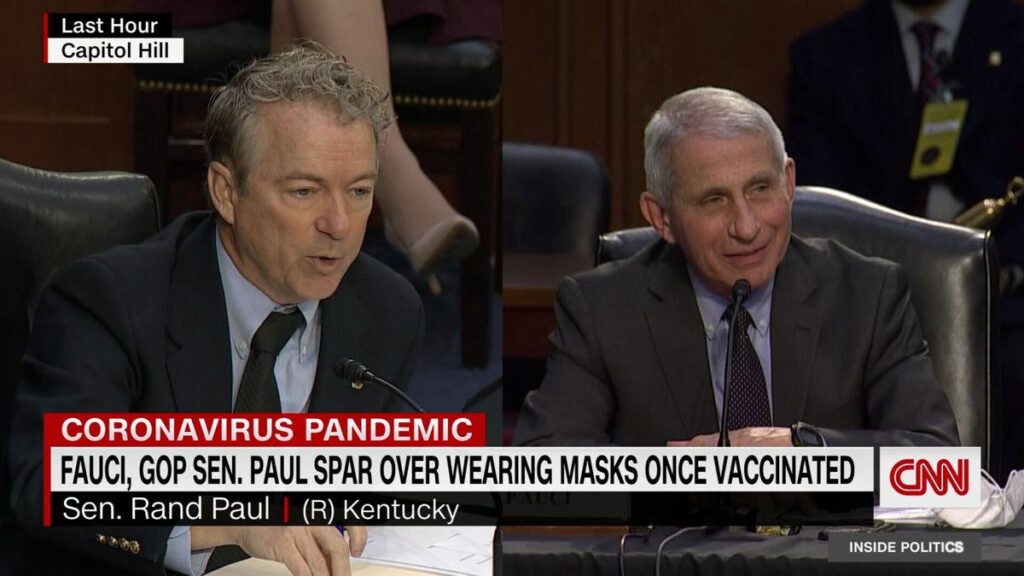 SO – I'm going to end this introduction here.
I will be covering more angles on the plot. MANY more. But I need to get you started not just understanding what went on, but actually accepting the horrible truth – and why we have to talk about it. Because if we don't get this right, humanity is on one long ride to HELL.
W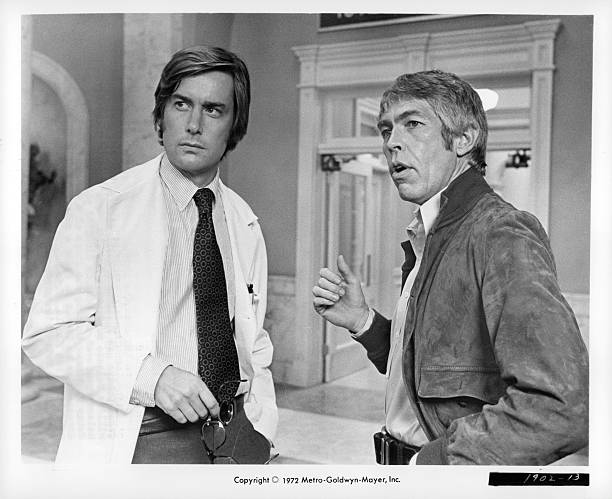 ---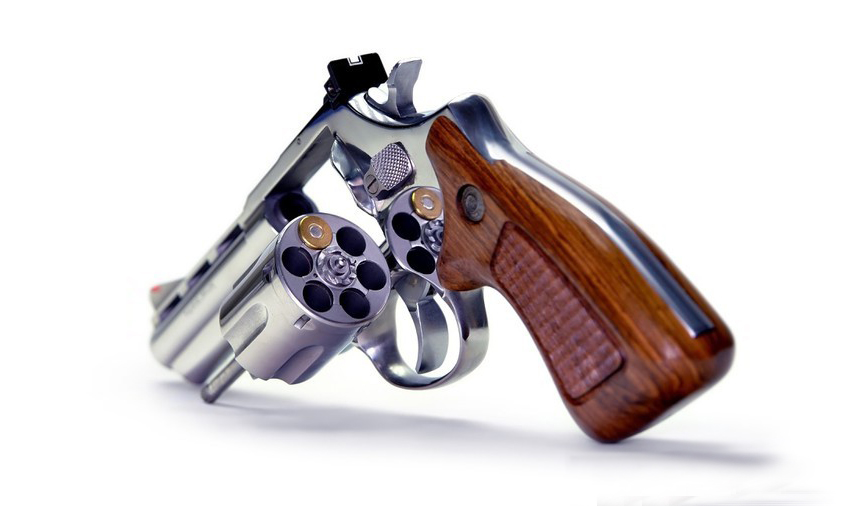 Appendix: More In The Series
Just add monkeypox with cardiac problems. There seems to be a pattern.
Figuring out what Bill Gates was doing, when he forced you to prove he was "innocent". This is a very slick move that I now refer to as "back fire setting". Bourla did it, too.
The fog of war, as mounting accusations of depopulation and other malicious motives seem to cause a strategic retreat by CDC.
Bring in the Climate Cult, and things start making sense. Jonestown is a key (CIA) link.
---