First things first: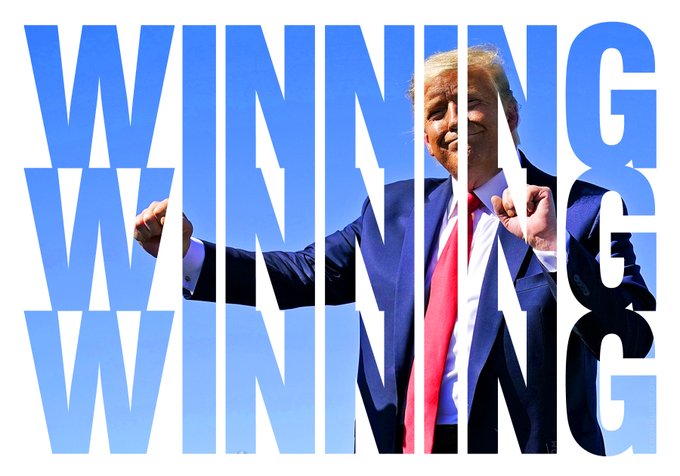 As it currently stands, Trump-endorsed Blake Masters appears to have easily won the GOP primary in the Senate race and will now face Mark Kelly.  The comprehensively corrupt Rusty Bowers, the Arizona state House speaker who was insistent upon retaining corruption as a political business model – and a favorite of the J6 committee in DC, has thankfully lost his bid for a state senate seat to Trump-endorsed David Farnsworth.

Additionally, Trump-endorsed Kari Lake (pictured above last night) has taken a sizable lead in Governor's primary race over decepticon Mike Pence-endorsed Karrin Taylor Robson.

Meanwhile, Arizona voters have overwhelmingly selected Trump-endorsed Mark Finchem as their candidate for the secretary of state's office.  Perhaps Finchem, if he succeeds in the general election, can finally fix the insufferable mess of Arizona elections.

Kari Lake's victory, if certified, is a profound set-back for the two UniParty wings of the political club.

No doubt RNC Club Chairwoman Heavy McD (Ronna McDaniel) ate a few extra slices of red velvet cake for breakfast before throwing the coffee pot at the trembling concierge hiding behind the spa door.  For the Arizona contest, Ms Kari Lake raised about $3.8 million in mostly small dollar donations, while Ms. Taylor Robson -a billionaire club member- raised more than $18 million. The one thing Arizona voters and Heavy D would agree upon, is that Arizona rebels are revolting.
Although, I do agree with Sundance that the establishment still is entrenched.
Not only did the Trump-backed candidates steal the show; we can see evidence of fraud, and the America First candidates STILL won. Most notably in the AZ Governor race, which is the epicenter of fraud from 2020 (Maricopa County) and the barometer to gauge Trump's influence going into the midterms.
Tears from the other side:
In sad news, baseball announcing legend Vin Scully passed away on Tuesday. Here's his voice from the grave.
Gotta love it.
The most recent chapter in the Pelosi/Taiwan saga has me perplexed. She's meeting with Taiwan's largest semiconductor manufacturer, which confirms A LOT of Trump narratives. Most important of which, is that she is openly engaging in insider trading. It's like she's not even trying to hide it.

I would have expected her to do these dealings, but not on the books. But she's publicly visiting with manufacturers, despite the fact that her insider trading has recently been in the media spotlight and Trump has been putting her on blast for it. Why wouldn't she lay low? Why wouldn't she make it so public?
A Few Good Headlines:
Okay, just headlines:
I vote for "REMOVED."
"If elections are conducted outside of the law, the people have not conferred their consent on the government. Such elections are unlawful, and their results are illegitimate." — Justice Rebecca Grassl Bradley, writing for the Wisconsin Supreme Court majority in Teigen v. Wisconsin Elections Commission
A court of law has finally confirmed it: The 2020 election was "illegitimate." And all the demands for sufficient evidence of voter fraud to reverse the outcome were a red herring.

The truly dispositive factor, as stated by a Republican Wisconsin state legislator in a March hearing and affirmed in the opinion: "If a vote is cast in an illegal process, it's an illegal vote!"
Same [excrement], different election.
This has been brought to the Q Tree in the comments, but deserves space in the daily.
My kind of job. Think I should apply?
How much of this was the Kansas City suburbs?
Me? Yeah, no. I might sign up a number of relatives, though.
For a time, you couldn't say the vaccines didn't work. You couldn't even discuss how other medications might help your COVID-19 infection along. You can't call a man a man when he thinks he's a woman. You can't even call a recession a recession.

Now, our society refuses to label the monkeypox outbreak what it is; a disease primarily suffered by the homosexual community.

Here are the facts.

According to a study in the New England Journal of Medicine, the monkeypox virus is indeed making its way across the nation but 98 percent of those infected are either gay or bisexual men.
A master at the slow drip of truth and misinformation, Fauci declined to say more, stating only, "We need to study it more."

Professional criticism of Fauci's policies and medical conclusions are mounting. Dr. Christiane Northrup MD, a former fellow in the American College of Obstetricians and Gynecologists, told The Epoch Times:

"Unfortunately, the menstrual problems we are seeing are far from transient and temporary. Many women have been bleeding daily or having heavy, irregular, painful periods for an entire year. And some of these are well past menopause. Something is way off here."

The Epoch Times report also noted the comments of Dr. James Thorp, an "extensively published 69-year-old physician MD board-certified in obstetrics and gynecology, as well as maternal-fetal medicine, who has been practicing obstetrics for over 42 years":

"The significant and dramatic changes in menstrual patterns occurring after COVID-19 vaccines should not be marginalized. It is indicative of major adverse effects on women of reproductive age. The stakeholders claimed that the vaccine would remain at the injection site in the deltoid muscle. This was misinformation."
The natural thing is bad enough. Now, these monsters have made it worse.
Reading Room picks:
The unvaccinated wanted to know what's in the "vaccines."  Are they inactivated vaccines or attenuated vaccines?  No one knows because there are no documents to attest the EUA concoctions are Wuhan wet market sewer water or the biological equivalent of the FDA Approved vaccine or something else, like mRNA.  It is revealing that the pharmaceutical companies have been unwilling to reveal the contents of their mRNA EUA "vaccines."  They want to wait 75 years before telling anyone.  Dr. Robert Malone, the inventor of the mRNA technology said the vaccine is gene therapy. 

When you have to be poked, prodded, pressured, persuaded, cajoled, guilt-tripped, shamed, lied-to, coerced, threatened, criminalized, dehumanized, and destroyed, you have a tyrant on your hands.  If all of this is necessary to gain your compliance, then you can absolutely be certain that what is being promoted against your will and common sense—no voluntary informed consent allowed—is not in your best interests.
It is not possible to draw up a neat catalogue of conservatives' convictions; nevertheless, I offer you, summarily, ten general principles; it seems safe to say that most conservatives would subscribe to most of these maxims. In various editions of my book The Conservative Mind I have listed certain canons of conservative thought—the list differing somewhat from edition to edition; in my anthology The Portable Conservative Reader I offer variations upon this theme. Now I present to you a summary of conservative assumptions differing somewhat from my canons in those two books of mine. In fine, the diversity of ways in which conservative views may find expression is itself proof that conservatism is no fixed ideology. What particular principles conservatives emphasize during any given time will vary with the circumstances and necessities of that era. The following ten articles of belief reflect the emphases of conservatives in America nowadays.
Reflecting on the so-called "death of the novel" and the meaning of art, Vonnegut said that the "practice of art" is "a way to make your soul grow. So you should do it anyway. And what Bill Gates is saying now . . . " Well, this is where the conversation gets interesting and where it has great relevance for us today. 

Vonnegut says, "Gates is saying, 'Hey, don't worry about making your soul grow. I'll sell you a new program and, instead, let your computer grow year after year after year . . .'—cheating people out of the experience of becoming."
What could be dumber than spending $433B that we don't have during an inflation crisis? Raising taxes by $739B during a recession, that's what.
The biggest lie allegedly spread by Republicans, now called "The Big Lie," is to claim the 2020 election was illegitimate. But even if the 2020 election was not compromised due to a relentlessly hostile and partisan media, endless political persecution designed to damage Donald Trump's reelection campaign, voting rules that were violated and manipulated in swing states, Zuckerbucks, and possibly much more, this assertion still isn't a Republican "lie." For better or for worse, there are diverse opinions within the ranks of Republicans. Some think it was a stolen election; others don't.
With the November 2022 midterm elections just weeks away, early projections point to a Republican Party electoral tsunami that could bury the Democrat party for the next several voting cycles.
That would be nice.
This one is worth a read. A lot of people are muddied and/or vindicated in it, meaning that the waters are muddied some more.
Realizing that Vice President Word Salad is a total flop and can't do much besides cackle (even if identity politics is supposed to be supreme), they absolutely have to turn elsewhere. Kamala Harris' ratings are even lower than Slow Joe's, if that is possible. The blue-state governors are one possible option. Brain-impaired sociopath Gavin Newsom, from the increasingly deadly homeless haven of California, or Two-Ton Pritzker  of Illinois, likely won't cut it, at least not when they're fully vetted.

The progressives therefore should conclude that now their best ticket is . . . the B.S. choice.
Yes, Beto and Stacey
God help us.
TWEETS:
Avoid orgies. Got it. That I can do.
It's a cover-up. No-brainer.
Yeah…not moving to Kansas anytime soon.
Take the day off. Have a tailgate party with a fire pit and s'mores…there's not much more American than that.
Does this mean that land can be returned to grazing territory?
Gird your loins, people.
Just in time for the midterms.
Did she bother to READ Justice Alito's opinion??????
Don't answer that.
Thanks for the images and videos of the purest of the pure. They lightened many a heart in dark times.
MEMES: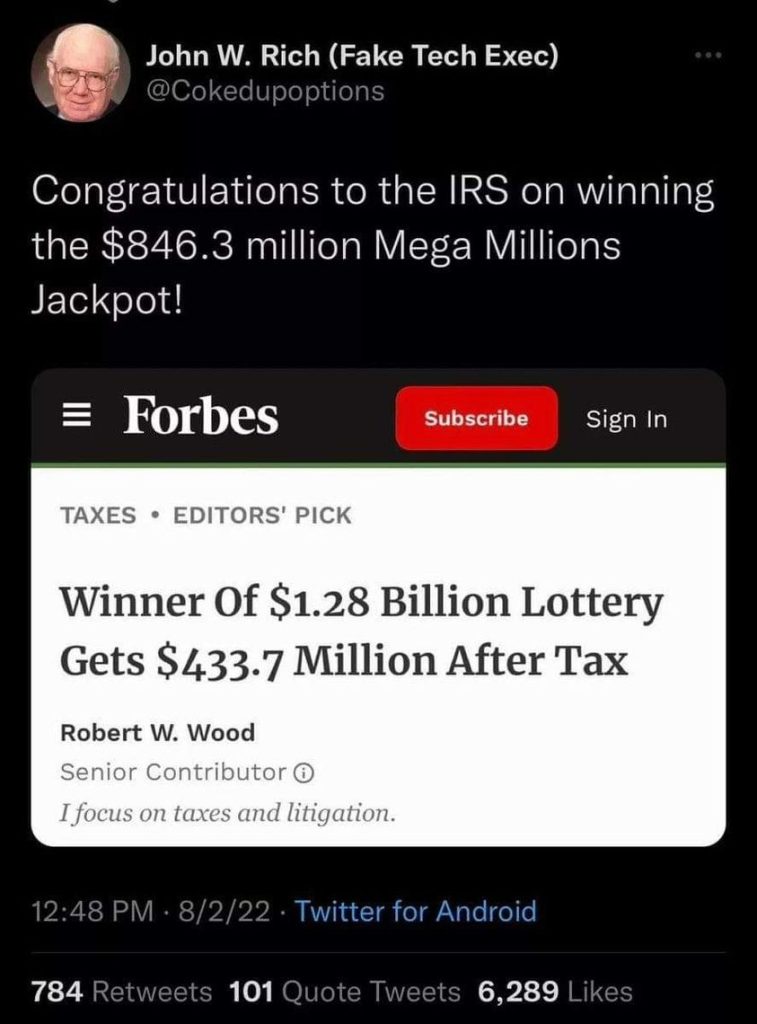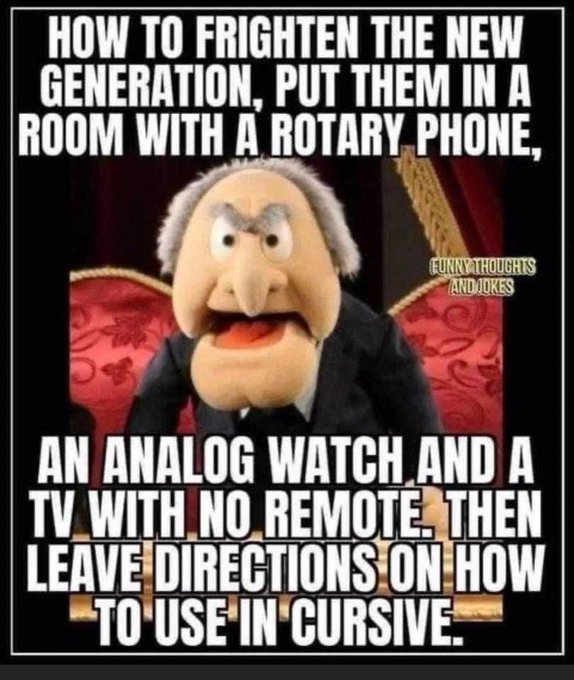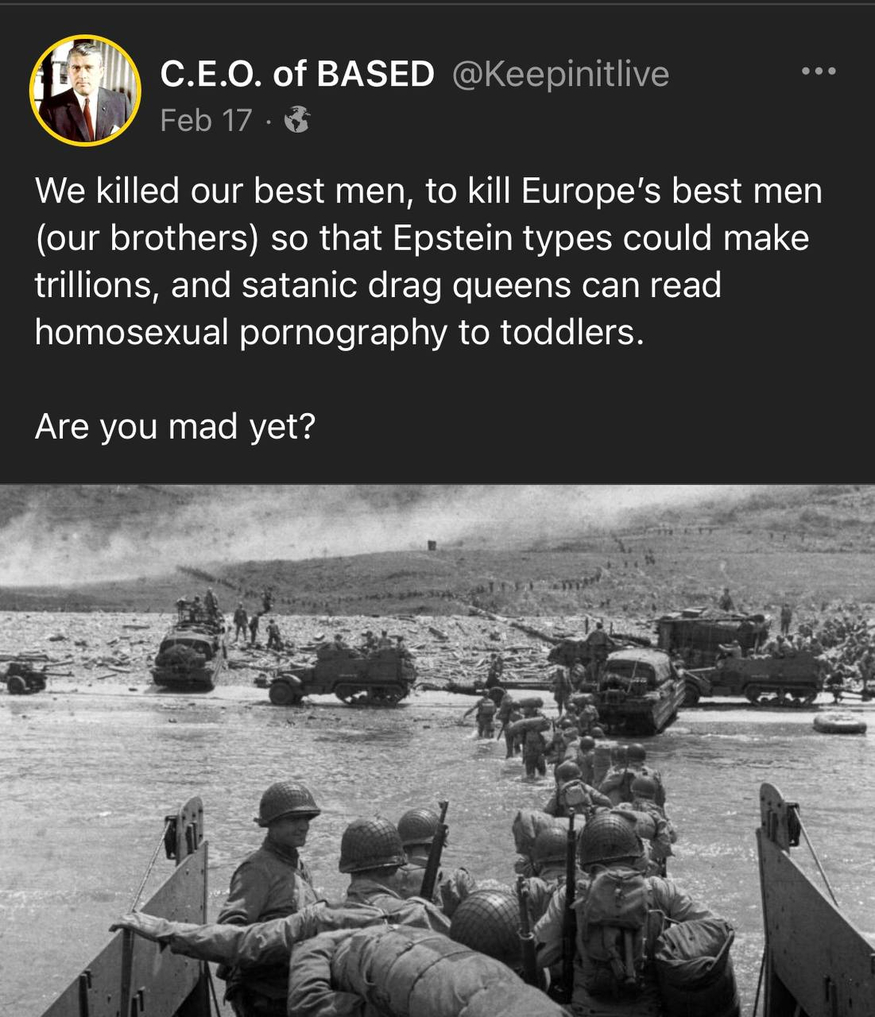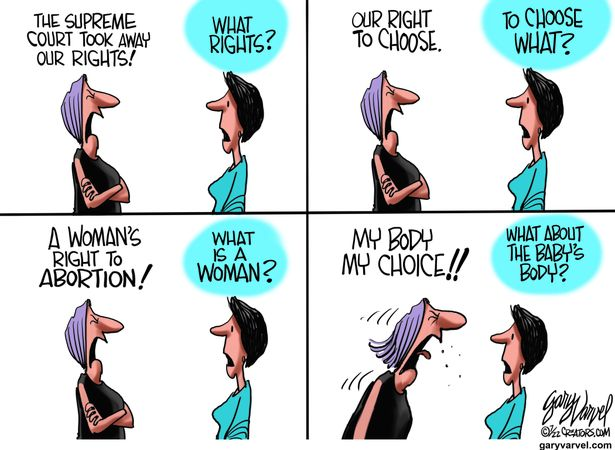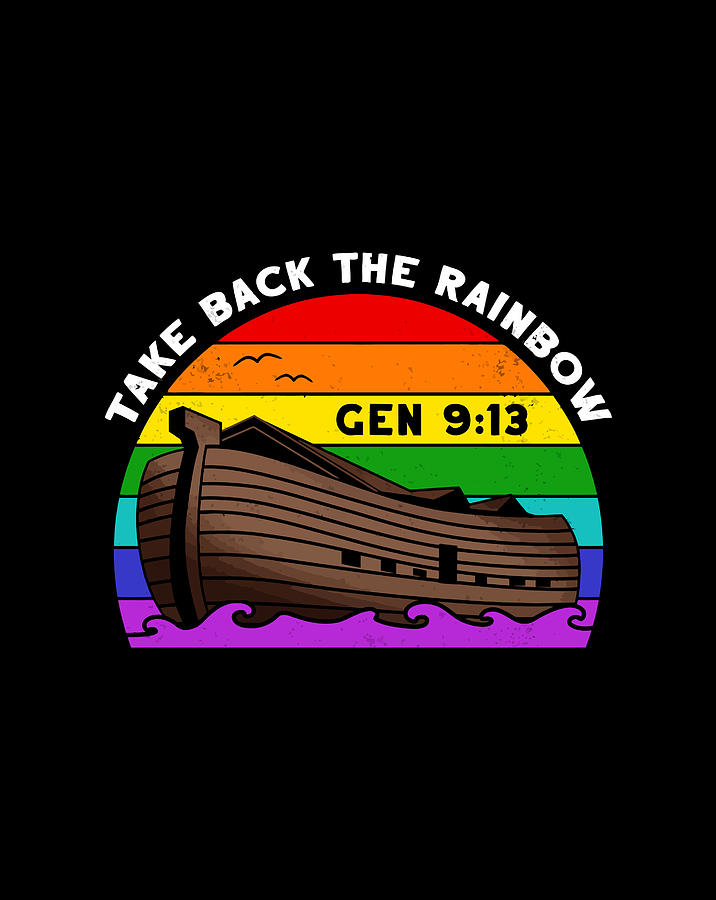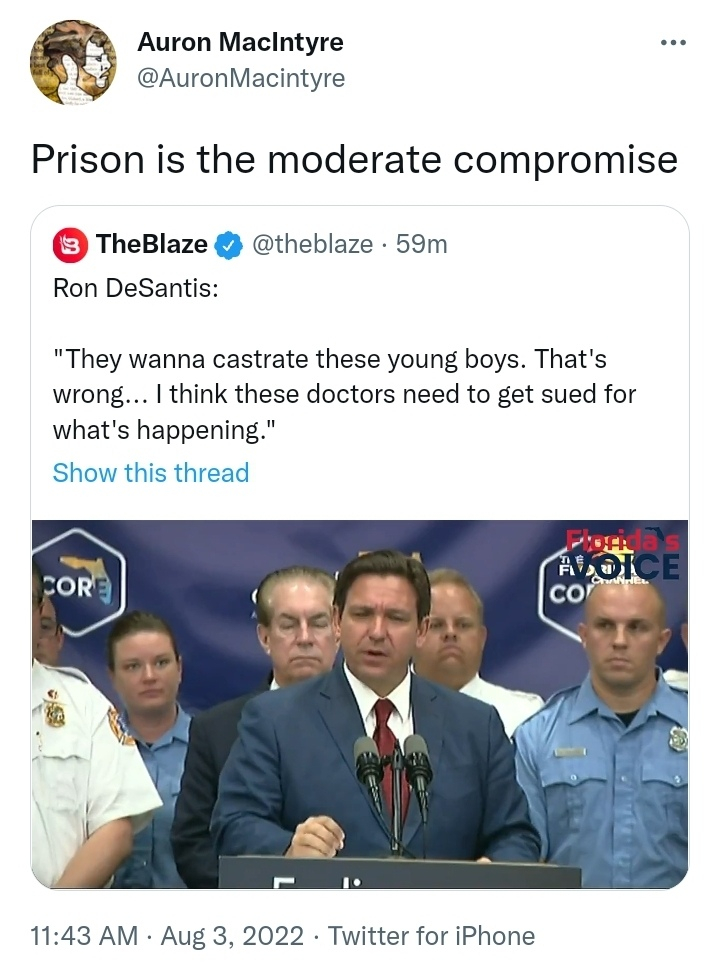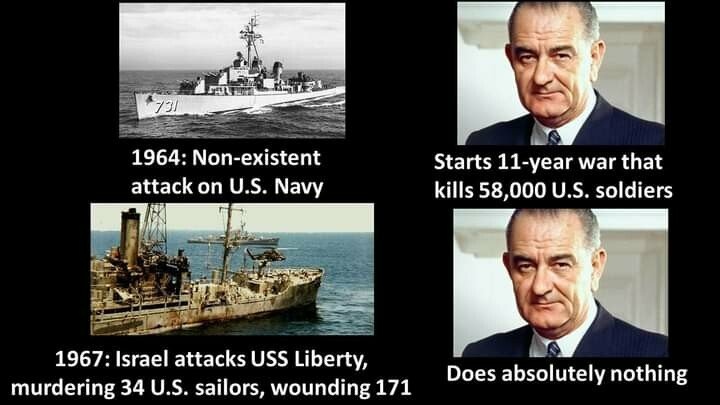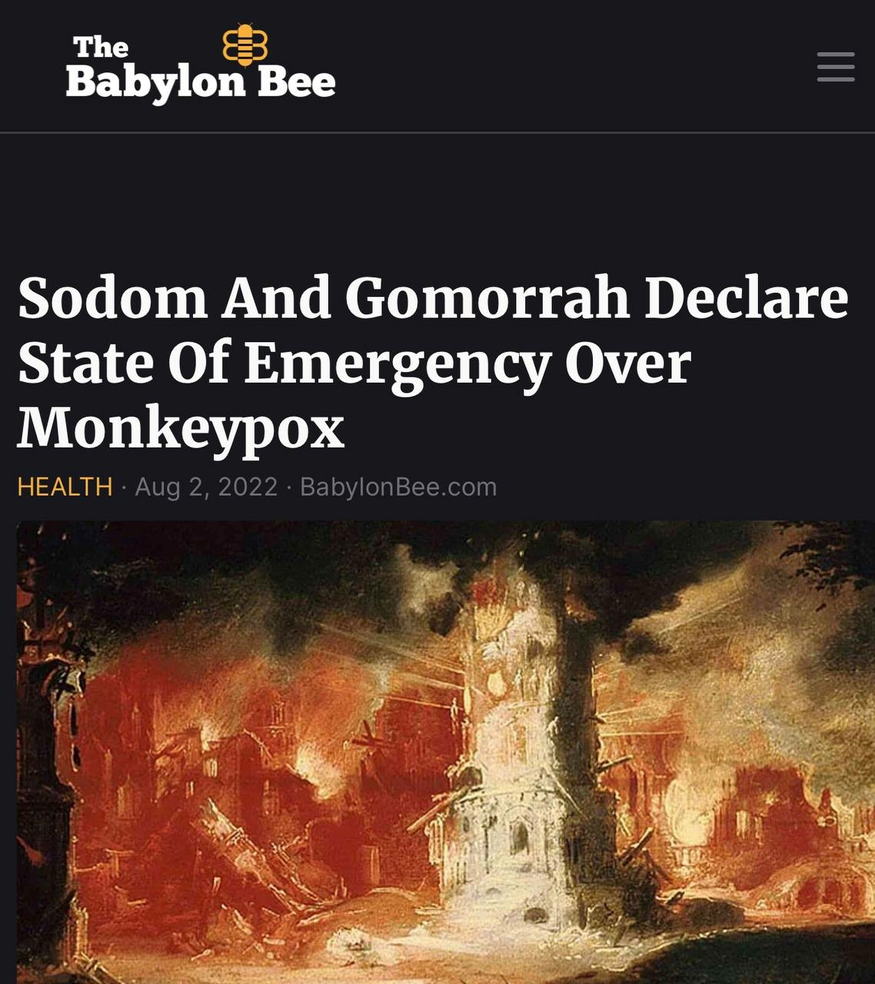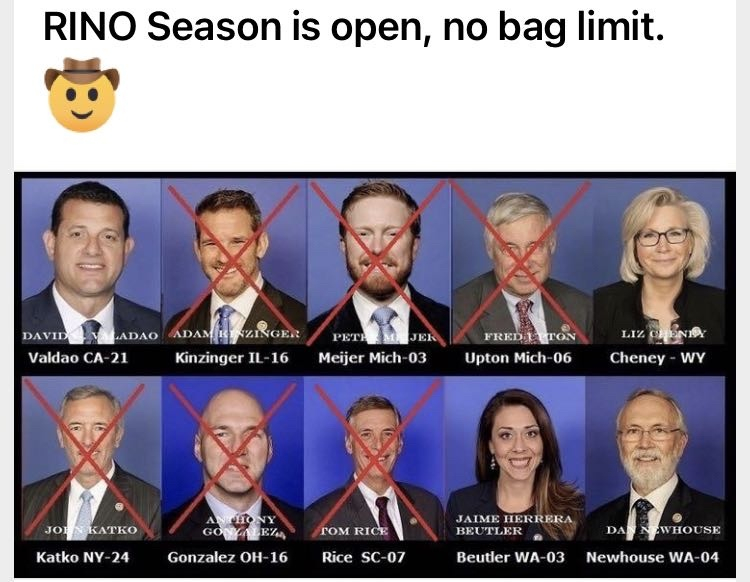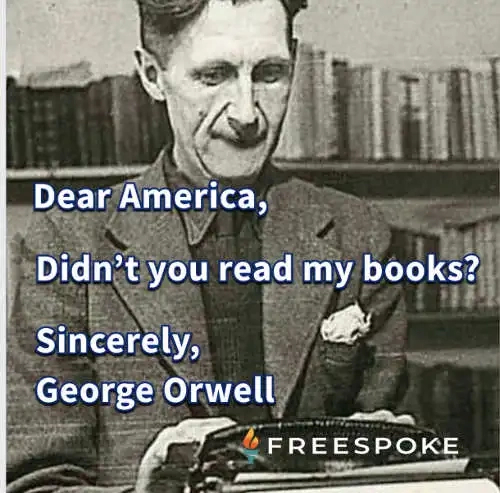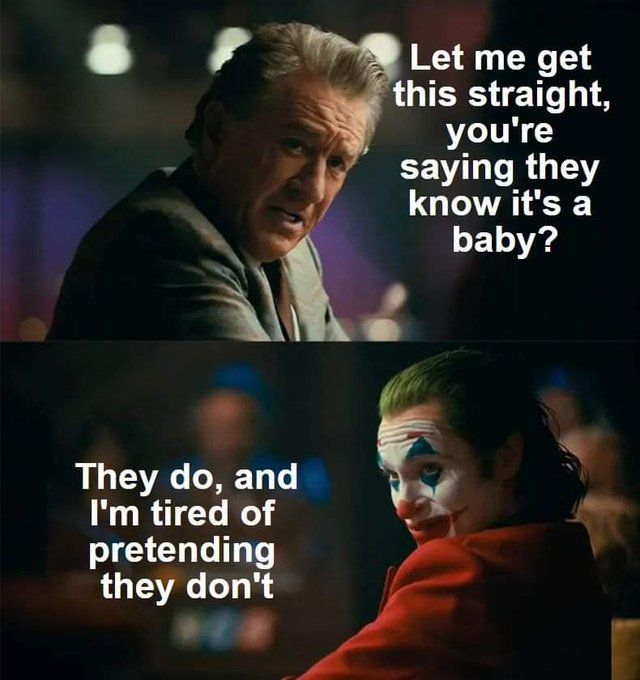 ____________________________________
And now for the business portion.
Please review our HOST and site owner's Guidelines for posting and discussion for this site. Wolf is kind enough to put up with *most* of us and our antics after thorough vetting. Violators of the baiting and deliberately attempting to divide the group rules WILL face consequences.
The discourse on this site is to be CIVIL – no name calling, baiting, or threatening others here is allowed. Company manners are appreciated. Those who are so inclined may visit Wolf's other sanctuary, the U-Tree, to slog out discussions best saved for a wrestling mat. If, for some reason, this site is not available, head over to the UTree and visit the post at the top of the list or the closest rescue thread.
This site is a celebration of the natural rights endowed to humans by our Creator as well as those enshrined in the Bill of Rights adopted in the founding documents of the United States of America. Within the limits of law, how we exercise these rights is part of the freedom of our discussion.
THAT MEANS THAT ALL OF US HERE ARE ENTITLED TO OUR OPINIONS AND PREJUDICES, ETC., SO LONG AS THEY CAUSE NO PHYSICAL HARM TO OTHERS OR DOXX OUR FELLOW TREE DWELLERS.
All opinions here are valued for the diversity they bring to the issues, and the shaping of understanding regarding topics for which many of us do not have all information. Correcting the record on any one topic is appreciated.
Be careful in expressing thoughts as we would all like to think well of the rest of the group, and ill-thought out comments have a way of wrecking that for everyone.
Fellow tree dweller, the late Wheatie, gave us some good reminders on the basics of civility in political discourse:
No food fights
No running with scissors
If you bring snacks, be sure they are made with bacon
Auntie DePat's requests as we are all supposedly adults and don't just play them on TV like the body doubles pretending to be the squatter in chief:
If you see something has not been posted, do us all a favor, and post it. Please, do not complain that it has not been done yet.
The scroll wheel on your mouse can be your friend. As mature adults, please use it here in the same manner you would in avoiding online porn.
Thank you so much for any and all attention to such details. It is GREATLY appreciated by more than one party here.
____________________________________________________
JEREMIAH 31:31-34
31"Behold, the days are coming, says the LORD, when I will make a new covenant with the house of Israel and the house of Judah, 32not like the covenant which I made with their fathers when I took them by the hand to bring them out of the land of Egypt, my covenant which they broke, though I was their husband, says the LORD. 33But this is the covenant which I will make with the house of Israel after those days, says the LORD: I will put my law within them, and I will write it upon their hearts; and I will be their God, and they shall be my people. 34And no longer shall each man teach his neighbor and each his brother, saying, `Know the LORD,' for they shall all know me, from the least of them to the greatest, says the LORD; for I will forgive their iniquity, and I will remember their sin no more."
MATTHEW 16:13-23
13Now when Jesus came into the district of Caesare'a Philip'pi, he asked his disciples, "Who do men say that the Son of man is?" 14And they said, "Some say John the Baptist, others say Eli'jah, and others Jeremiah or one of the prophets." 15He said to them, "But who do you say that I am?" 16Simon Peter replied, "You are the Christ, the Son of the living God." 17And Jesus answered him, "Blessed are you, Simon Bar-Jona! For flesh and blood has not revealed this to you, but my Father who is in heaven. 18And I tell you, you are Peter, and on this rock I will build my church, and the powers of death shall not prevail against it. 19I will give you the keys of the kingdom of heaven, and whatever you bind on earth shall be bound in heaven, and whatever you loose on earth shall be loosed in heaven." 20Then he strictly charged the disciples to tell no one that he was the Christ. 21From that time Jesus began to show his disciples that he must go to Jerusalem and suffer many things from the elders and chief priests and scribes, and be killed, and on the third day be raised. 22And Peter took him and began to rebuke him, saying, "God forbid, Lord! This shall never happen to you." 23But he turned and said to Peter, "Get behind me, Satan! You are a hindrance to me; for you are not on the side of God, but of men."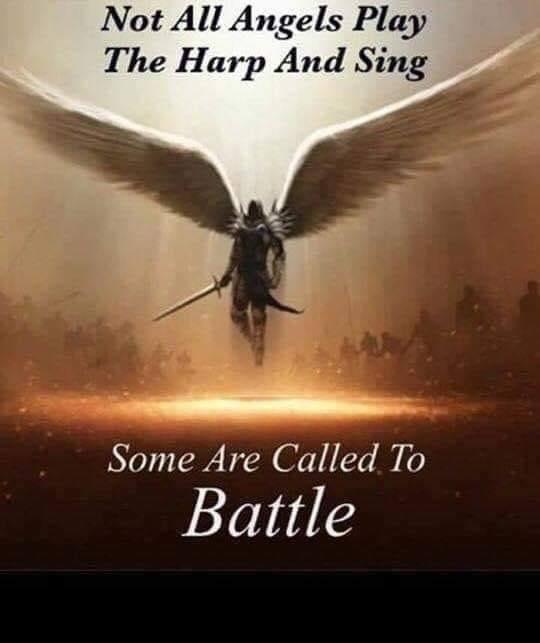 _____________________________________________________
So, there isn't much in the way of satire out there today other than the Babylon Bee writing about St. Anthony complaining about people not able to find their car keys (he's the patron saint of lost things). So, here's LUCY!