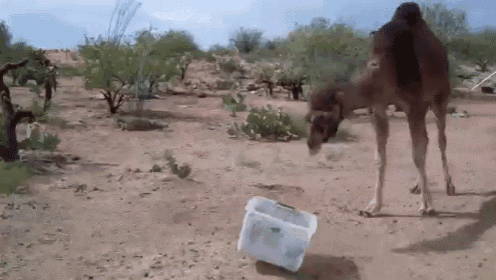 Yep, it's Wednesday again. This one is for Mr. Mika. Sorry, Joe, your mornings are no longer going to protect you.
And now for the obligatory message from our sponsors:
Here at the Q tree we believe in the concept of CIVIL open free speech and the discussion that fleshes out ideas. When commenting and participating in the OPEN discussion on this thread all comments MUST NOT CONTAIN personal threats, baiting, name calling, or other anti-social words fomenting hate, violence or destruction. Our host Wolfm00n has strict rules about that.
Fellow tree dweller Wheatie gave us some good reminders on the basics of civility in political discourse:
No food fights.
No running with scissors.
If you bring snacks, bring enough for everyone.
In addition, it is requested that there be no swinging from the chandeliers, celebratory gunfire, messing around with the nuclear weapons, and, please, everyone wash your hands.
Please, do not forget to apply sunscreen after a sensible vitamin D bath and after swimming at a safe social distance from all the people in chlorinated pools, which must maintain enough chemicals to kill just about everything except the Wuhan Flu that somehow will travel six feet in densely hot and humid air.
If you must protest state governments, peacefully of course, it is only polite to point your rifle toward the ground. Thank you for thinking of the safety of others.
Those who have things to say that do not fit the generally accepted limits of "civil" discussion, Wolf has provided a venue known as the UTree which is currently going through its water cooler/canteen phase. Please, venture over there for any such thoughts and comments. This sort of thing is always a possibility on that site:
A few other vital notes:
Please, review these rules that our host Wolfm00n outlined toward the beginning of the growth of the tree itself. it won't take long.
Ridiculing the other side, on the other hand…well….
__________________________________________________
At Miletus, Paul spoke to the presbyters of the Church of Ephesus:
"Keep watch over yourselves and over the whole flock
of which the Holy Spirit has appointed you overseers,
in which you tend the Church of God
that he acquired with his own Blood.
I know that after my departure savage wolves will come among you,
and they will not spare the flock.
And from your own group, men will come forward perverting the truth
to draw the disciples away after them.
So be vigilant and remember that for three years, night and day,
I unceasingly admonished each of you with tears.
And now I commend you to God
and to that gracious word of his that can build you up
and give you the inheritance among all who are consecrated.
I have never wanted anyone's silver or gold or clothing.
You know well that these very hands
have served my needs and my companions.
In every way I have shown you that by hard work of that sort
we must help the weak,
and keep in mind the words of the Lord Jesus who himself said,
'It is more blessed to give than to receive.'"
As always, prayers for the fight against that which seeks to enslave us are welcome. And this week, lots of prayers for those who have the virus, and those who have died due to it are part of daily prayer.
Enjoying the show?