Cover image: From the 9-11 Memorial FDNY Remembrance Wall, bronze, designed by Viggo Rambusch. The full wall can be viewed here.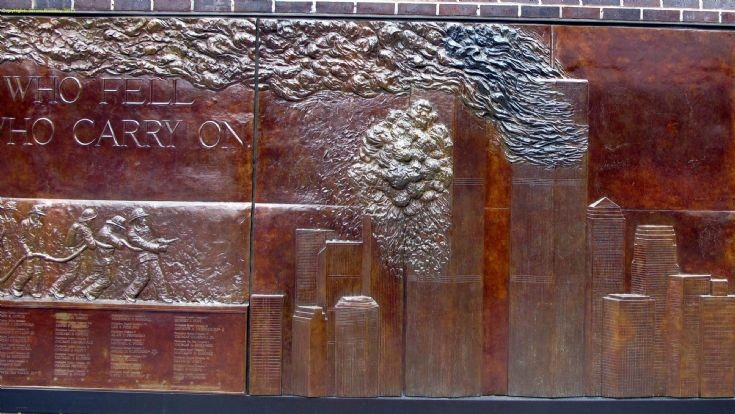 And in that spirit, from the Labor Day press conference:
Ooh.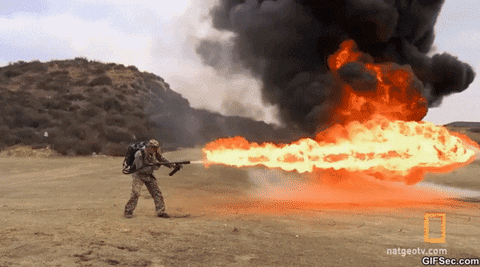 Given the anniversary coming on Friday, this one seems appropriate:
And a reminder to take the pledge:
"I do solemnly swear (or affirm) that I will support and defend the Constitution of the United States against all enemies, foreign and domestic; that I will bear true faith and allegiance to the same; that I take this obligation freely, without any mental reservation or purpose of evasion; and that I will well and faithfully discharge the duties of the office on which I am about to enter: So help me God."
And now for the nitty gritty of the Q Tree 5 minute, stand up, Tuesday morning meeting version of the Daily Thread.
Ahem.
Guidelines for posting and discussion on this site were outlined by our host, WolfM00n. Please, review them from time to time.
The discourse on this site is to be CIVIL – no name calling, baiting, or threatening others here is allowed. Those who are so inclined may visit Wolf's other sanctuary, the U-Tree, to slog it out with anyone who happens to still be hanging out there.
This site is a celebration of the natural rights endowed to humans by our Creator as well as those enshrined in the Bill of Rights adopted in the founding documents of the United States of America. Within the limits of law, how we exercise these rights is part of the freedom of our discussion.
Fellow tree dweller Wheatie gave us some good reminders on the basics of civility in political discourse:
No food fights.
No running with scissors.
If you bring snacks, bring enough for everyone.
__________________________________________________
MICAH 5:1-4
1Now you are walled about with a wall; siege is laid against us; with a rod they strike upon the cheek the ruler of Israel. 2But you, O Bethlehem Eph'rathah, who are little to be among the clans of Judah, from you shall come forth for me one who is to be ruler in Israel, whose origin is from of old, from ancient days. 3Therefore he shall give them up until the time when she who is in travail has brought forth; then the rest of his brethren shall return to the people of Israel. 4And he shall stand and feed his flock in the strength of the LORD, in the majesty of the name of the LORD his God. And they shall dwell secure, for now he shall be great to the ends of the earth.
As always, prayers for the fight against that which seeks to enslave us are welcome. Via con Dios.