About Beto's outburst….
Thanks, Sundance.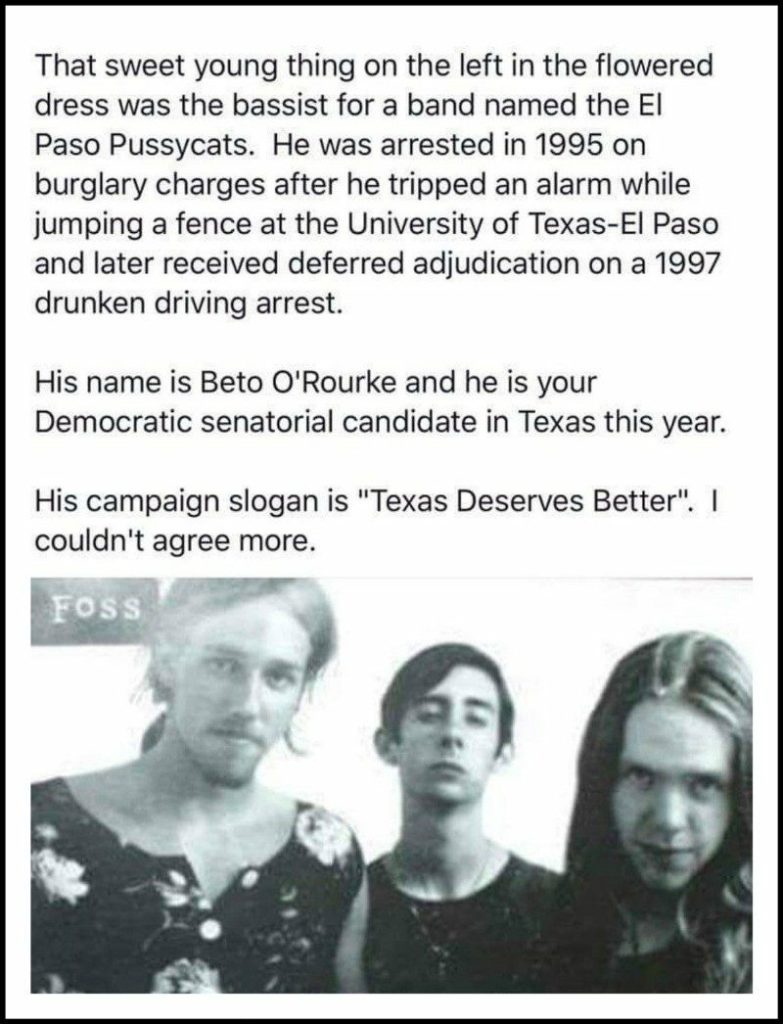 We start with BioClandestine:
Soros was vocal about Putin because Soros was a main ideologue in the Ukrainian biological network, and Putin exposed it. Even put Soros' name and face in his military slide show accusing him of creating biological weapons. Putin exposed Soros' corruption.

Soros was vocal about Trump because Soros was funding Antifa, BLM, Caravans, Kavanaugh protesters, etc., and had his tentacles in all levels of US politics and all branches, and Trump exposed it. Trump went on Fox News and called out Soros every time he funded riots or protests. Trump exposed Soros' corruption.

So why is Soros now being vocal about Xi? Well, logic would suggest that Xi is looking to expose some of Soros' corruption.

What is Xi looking to do? Move into Taiwan. Deductive Reasoning would suggest Soros has his tentacles in Taiwan and doesn't want Xi to expose it. But what is "it"?

We know there is heavy US influence in Taiwan and there are US funded labs there. But a lot of people suggest it's microchip production the Chinese are after, as George Soros does have a large number, but not controlling stake, of shares of a semi-conductor company in Taiwan. Only around $8 million worth, which is pennies to Soros. But it's something to keep an eye on for sure.

It's also important to recognize that Trump, Putin, and Xi, all have a common enemy in George Soros, and therefore the deep state as a whole.
When Soros speaks, we all should listen. He doesn't just talk to talk…and he gives away his game if Clandestine is correct here.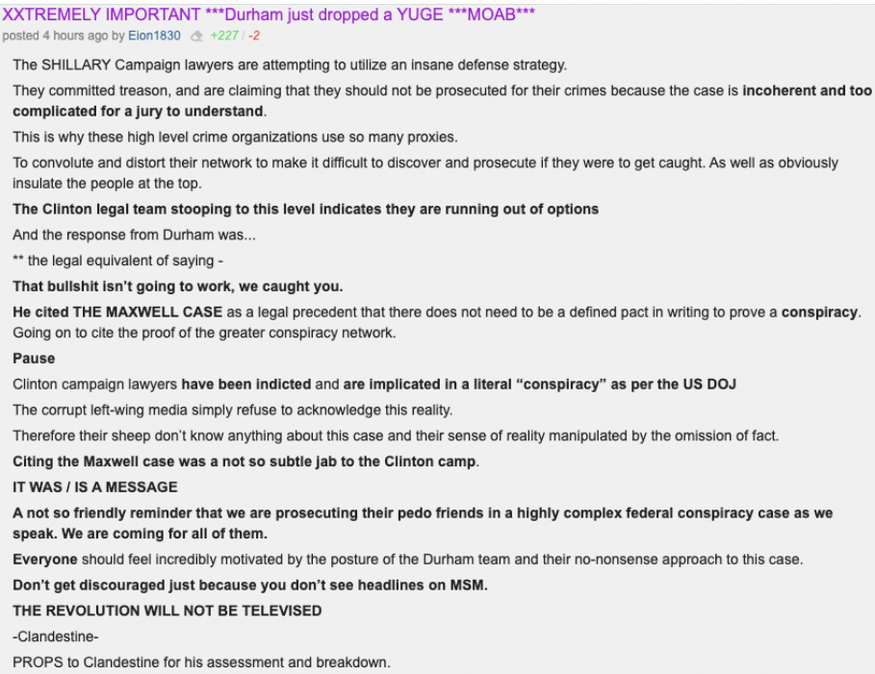 Election stuff: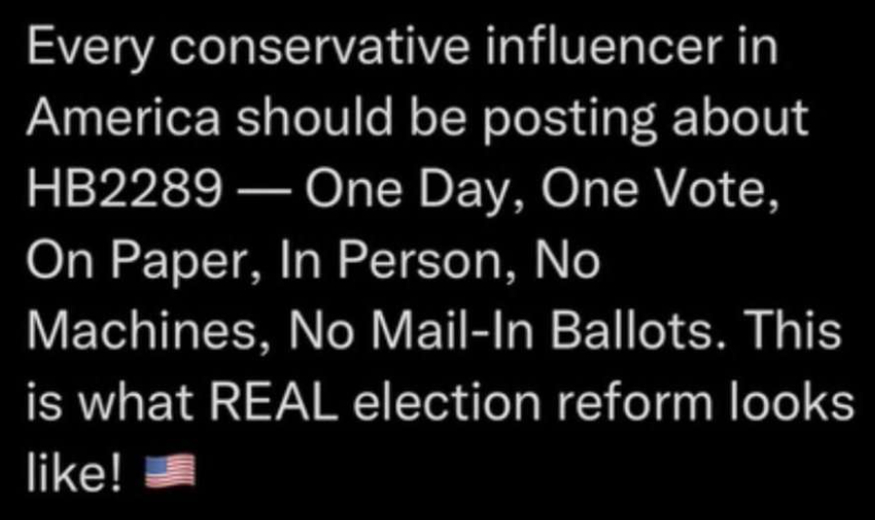 Health stuff:
Government stuff:
Shooting stuff:
Almost as if this is a trend.
Random stuff:
Rowe said that "just two days before I was scheduled to arrive, we received a phone call from a woman at the GSA who informed us that our permits were being revoked. When we asked for an explanation, she said, 'security concerns.' When we asked her what kind of security concerns, she said she didn't know. She only told us that the decision had come down from 'the very highest levels within the GSA.'"…
"Over the last twenty years, Dirty Jobs has filmed in many sensitive environments under government control. We've received permits from the Army, Navy, Air Force, Seabees, Coast Guard, NASA, and The Army Corps of Engineers," he noted. "We've gotten permission to film inside the Capitol and a nuclear-powered aircraft carrier. We even got a permit to film inside the National Security Agency! In all cases, we worked closely and in good faith with the government and scrupulously avoided any areas that were deemed sensitive or secure. Never once in twenty years has the government revoked a permit — much less at the last minute, and with no plausible explanation."

The host added that his production team also received a phone call from someone at the highest levels of the GSA who claimed the decision had "nothing to do with security, and everything to do with politics." The caller — apparently also a GSA higher-up — said someone in the agency "doesn't like Mike Rowe's personal politics" and deliberately set out to "string us along until the last possible second, for the express purpose of 'yanking my chain.'"
Petty. Really. And bad PR for the feds, too. The brain trust really is gone.
To win any fight, we must first know our enemy. There are those who argue we are in a struggle with Marxism, though in reality, we battle the organizational and operational tenets of the Marxist tree, not the ideology itself. We know that this is not a Marxist movement because it ignores Marxism's core clientele: the workers. In fact, these people despise the Marxist's traditional constituents. Instead, they toil for a small minority of the "marginalized" in society whom middle Americans find to be fringe and anathema to their core values.

Even then, their movement doesn't seek a revolution of the marginalized. They define the ills of society so that governments can unilaterally impose restitutive "justice": defunding law enforcement and prosecution, promoting violence and riots, and forcing curriculum indoctrination throughout the educational system. They seek power through chaos.

If there is a power that wishes to usurp a democratic and free market society, then to attack with the chaos of a Marxist "revolution" will drive those most affected to willingly surrender freedom for security — You will own nothing and be happy! — and into the warm arms of the promise of a new civilization dedicated to the progress of mankind. Italy once succumbed to the promises and adopted fascism upon the bourgeoisie's and governing elites' fears from the encroaching evils of socialism, as had been witnessed in Soviet Russia.

Don't be fooled by rhetoric. Fascism is an evolution of socialism. The difference is how the economy is managed. Ludwig von Mises summarized the primary differences between socialism (the Russian pattern) and fascism (the German pattern). Socialism owns everything, and the individual is simply a serf to the state; fascism "preserves private ownership of the means of production and keeps the appearance of ordinary markets," though these markets are highly controlled by the state.
That piece really is worth a read.
Let's see what is in the meme tank: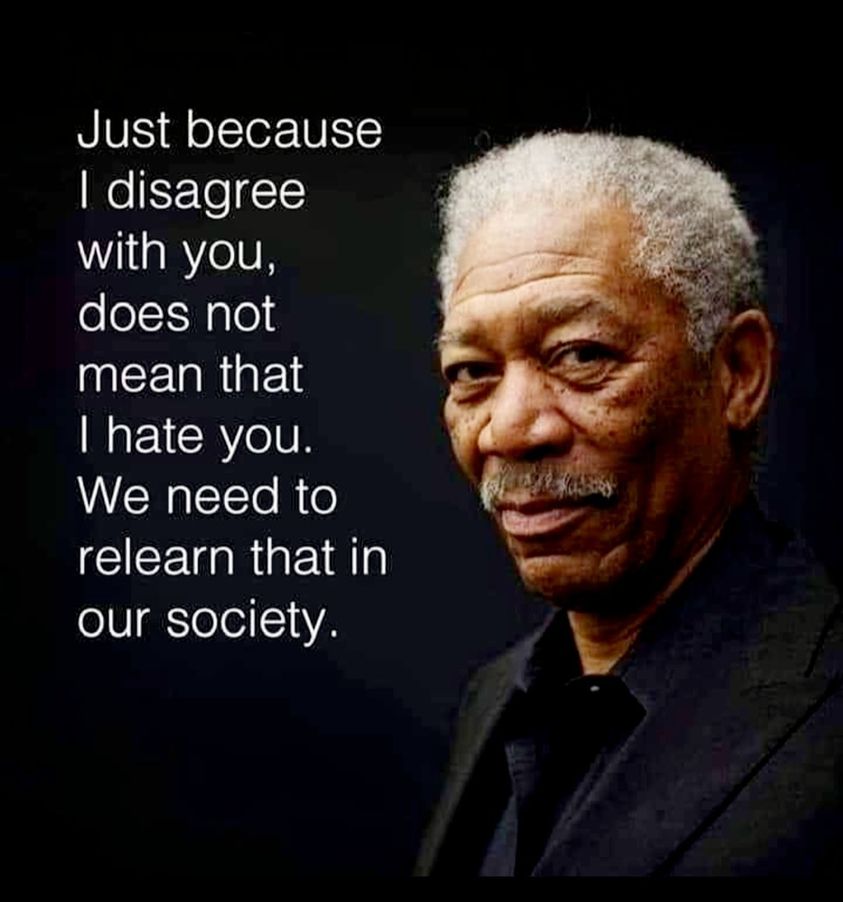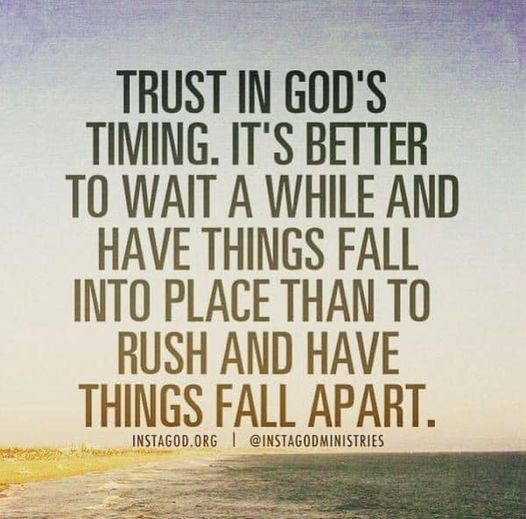 Please, keep this one handy.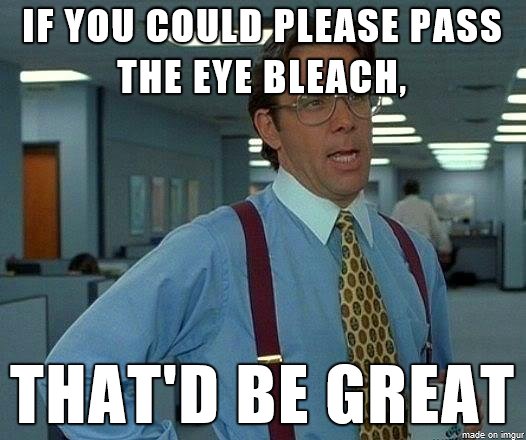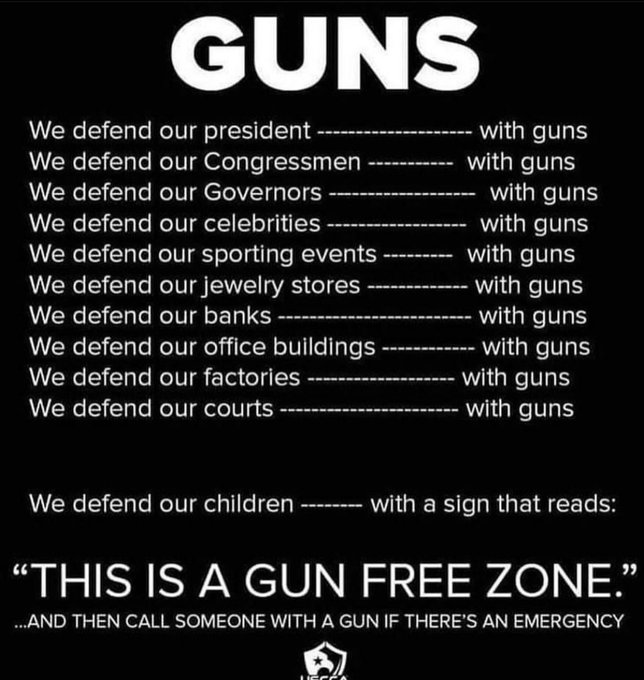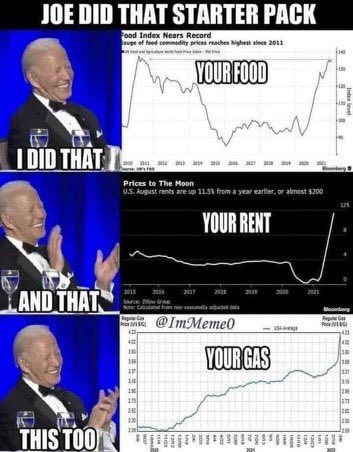 ____________________________________
One of the obstacles to full understanding of just what the enemy is all about revolves around the concept of symbolism.
____________________________________
And now for the business portion.
Please review our HOST and site owner's Guidelines for posting and discussion for this site. Wolf is kind enough to put up with *most* of us and our antics after thorough vetting. Violators of the baiting and deliberately attempting to divide the group rules WILL face consequences.
The discourse on this site is to be CIVIL – no name calling, baiting, or threatening others here is allowed. Company manners are appreciated. Those who are so inclined may visit Wolf's other sanctuary, the U-Tree, to slog out discussions best saved for a wrestling mat. If, for some reason, this site is not available, head over to the UTree and visit the post at the top of the list or the closest rescue thread.
This site is a celebration of the natural rights endowed to humans by our Creator as well as those enshrined in the Bill of Rights adopted in the founding documents of the United States of America. Within the limits of law, how we exercise these rights is part of the freedom of our discussion.
THAT MEANS THAT ALL OF US HERE ARE ENTITLED TO OUR OPINIONS AND PREJUDICES, ETC., SO LONG AS THEY CAUSE NO PHYSICAL HARM TO OTHERS OR DOXX OUR FELLOW TREE DWELLERS.
All opinions here are valued for the diversity they bring to the issues, and the shaping of understanding regarding topics for which many of us do not have all information. Correcting the record on any one topic is appreciated.
Be careful in expressing thoughts as we would all like to think well of the rest of the group, and ill-thought out comments have a way of wrecking that for everyone.
Fellow tree dweller Wheatie gave us some good reminders on the basics of civility in political discourse:
No food fights
No running with scissors
If you bring snacks, be sure they are made with bacon
Auntie DePat's requests as we are all supposedly adults and don't just play them on TV like the body doubles pretending to be the squatter in chief:
If you see something has not been posted, do us all a favor, and post it. Please, do not complain that it has not been done yet.
The scroll wheel on your mouse can be your friend. As mature adults, please use it here in the same manner you would in avoiding online porn.
Thank you so much for any and all attention to such details. It is GREATLY appreciated by more than one party here.
____________________________________________________
PHILIPPIANS 4:4-9
4Rejoice in the Lord always; again I will say, Rejoice. 5Let all men know your forbearance. The Lord is at hand. 6Have no anxiety about anything, but in everything by prayer and supplication with thanksgiving let your requests be made known to God. 7And the peace of God, which passes all understanding, will keep your hearts and your minds in Christ Jesus. 8Finally, brethren, whatever is true, whatever is honorable, whatever is just, whatever is pure, whatever is lovely, whatever is gracious, if there is any excellence, if there is anything worthy of praise, think about these things. 9What you have learned and received and heard and seen in me, do; and the God of peace will be with you.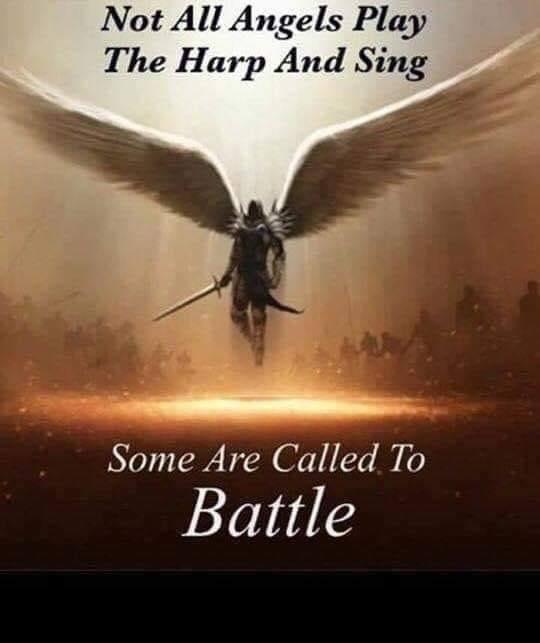 _____________________________________________________
Amazing the things that pop into my feed.