About Warren, Michigan:
Beebe's Corners, the original settlement in what would become the city of Warren, was founded in 1830 at the corner of Mound Road and Chicago Road; its first resident was Charles Groesbeck.[7] Beebe's Corners was a carriage stop between Detroit and Utica, and included a distillery, mill, tavern, and trading post.[7][8] It was not until 1837 that the now-defunct Warren Township was organized around the settlement, first under the name Hickory, then renamed Aba in April 1838, and finally renamed Warren shortly thereafter.[9] It was named for War of 1812 veteran, and frontier cleric, Rev. Abel Warren. However, when it was originally organized the township was named for Rev. Warren who was a Methodist Episcopal preacher who left his native New York in 1824 for Shelby Township. He went throughout the present-day Macomb, Lapeer, Oakland, and St. Clair Counties, baptizing, marrying, and burying pioneers of the area, as well as establishing congregations and preaching extensively.[10] He was the first licensed preacher in the State of Michigan.[11]

Another version of the source of the city's name claims it was "named for General Joseph Warren, who fell at the Battle of Bunker Hill.[12]

The settlement was formally incorporated as the Village of Warren from Warren Township on April 28, 1893 out of one square mile bound by 14 Mile Road and 13 Mile Road to the north and south, and in half-a-mile east and west of Mound Road.[7] The small village grew slowly, and had a population of 582 in 1940 and 727 in 1950, while the larger surrounding township grew at a much quicker pace.[13] Much of this growth was due to the construction of the Chrysler's Truck Assembly plant in 1938, the Detroit Arsenal Tank Plant in 1940 to support the WW II effort, and the General Motors Technical Center between 1949 and 1956.

The Red Run and Bear Creek, just small creeks back in the 1800s, has blossomed into an open major inter-county stormdrain flowing through Warren, into the Clinton River, and onwards to Lake St. Clair.[14]

The Village of Warren and most of the surrounding Township of Warren, together with Van Dyke, incorporated as a city in 1957, less the city of Center Line, which had incorporated as a village from Warren Township in 1925 and as a city in 1936.[9] Between 1950 and 1960, Warren's population soared from 42,653 to 89,426. This population explosion was largely fueled by the post-WWII Baby Boom and later, by white flight from its southern neighbor of Detroit in that decade. This change in population continued into the next decade when the city's population doubled again, ultimately reaching a high of 179,000 in 1970.

The subsequent decades have seen Warren's population decline, while violent crime has increased. Combined with collapsing housing prices, down -53% between 2011 and 2016, this has led Warren to a number 7 ranking in Forbes' Most Miserable Cities to Live in the US; joining two other Michigan cities, Detroit and Flint, in the Top 10.[15]
More at Wiki.
Macomb Community College, Sports & Expo Center
14500 Twelve Mile Rd
Warren, MI 48088
The guests include GOP gubernatorial nominee Tudor Dixon and the Republican nominee for attorney general, Matthew DePerno. Kristina Karamo, the nominee for secretary of state, and John James, the Republican nominee for Michigan's 10th Congressional District, will additionally make an appearance.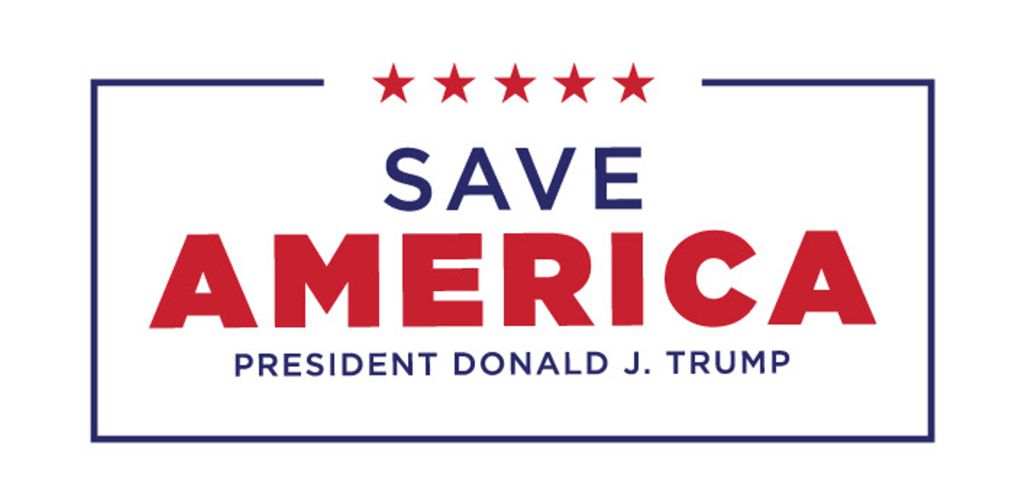 Over the past four years, President Donald Trump's administration delivered for Americans of all backgrounds like never before. Save America is about building on those accomplishments, supporting the brave conservatives who will define the future of the America First Movement, the future of our party, and the future of our beloved country. Save America is also about ensuring that we always keep America First, in our foreign and domestic policy. We take pride in our country, we teach the truth about our history, we celebrate our rich heritage and national traditions, and of course, we respect our great American Flag.
We are committed to defending innocent life and to upholding the Judeo-Christian values of our founding.
We believe in the promise of the Declaration of Independence, that we are all made EQUAL by our Creator, and that must all be TREATED equal under the law.
We know that our rights do not come from government, they come from God, and no earthly force can ever take those rights away. That includes the right to religious liberty and the right to Keep and Bear Arms.
We believe in rebuilding our previously depleted military and ending the endless wars our failed politicians of the past got us into for decades.
We embrace free thought, we welcome robust debate, and we are not afraid to stand up to the oppressive dictates of political correctness.
We know that the rule of law is the ultimate safeguard of our freedoms, and we affirm that the Constitution means exactly what it says AS WRITTEN.
We support fair trade, low taxes, and fewer job-killing regulations, and we know that America must always have the most powerful military on the face of the Earth.
We believe in Law and Order, and we believe that the men and women of law enforcement are HEROES who deserve our absolute support.
We believe in FREE SPEECH and Fair Elections. We must ensure fair, honest, transparent, and secure elections going forward – where every LEGAL VOTE counts.
---