You want to reject God? He will let you!
He who believes in Him [Jesus] is not judged; he who does not believe has been judged already, because he has not believed in the name of the only begotten Son of God. This is the judgment, that the Light has come into the world, and men loved the darkness rather than the Light, for their deeds were evil.
---
This Superlative Sanctuary Sunday Open Thread, with full respect to those who worship God on the Sabbath, is a place to reaffirm our worship of our Creator, our Father, our King Eternal.
It is also a place to read, post and discuss news that is worth knowing and sharing. Please post links to any news stories that you use as sources or quote from.
In the QTree, we're a friendly and civil lot. We encourage free speech and the open exchange and civil discussion of different ideas. Topics aren't constrained, and sound logic is highly encouraged, all built on a solid foundation of truth and established facts.
We have a policy of mutual respect, shown by civility. Civility encourages discussions, promotes objectivity and rational thought in discourse, and camaraderie in the participants – characteristics we strive toward in our Q Tree community.
Please show respect and consideration for your fellow QTreepers. Before hitting the "post" button, please proofread your post and make sure you're addressing the issue only, and not trying to confront the poster. Keep to the topic – avoid "you" and "your". Here in The Q Tree, personal attacks, name calling, ridicule, insults, baiting and other conduct for which a penalty flag would be thrown are VERBOTEN.
In The Q Tree, we're compatriots, sitting around the campfire, roasting hot dogs, making s'mores and discussing, agreeing, and disagreeing about whatever interests us. This board will remain a home for those who seek respectful conversations.
Please also consider the Guidelines for posting and discussion , outlined here https://wqth.wordpress.com/2019/01/01/dear-maga-open-topic-20190101/
Let's not give the Internet Censors a reason to shut down this intellectual haven that Wolf has created for us.
---
The Storm is upon us.
Please remember to Pray for our President.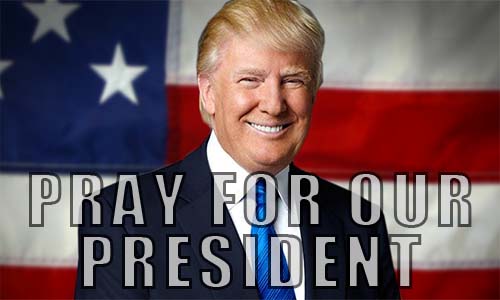 ---
AND WHAT TIME IS IT?
TIME TO DRAIN THE SWAMP!!!
Our movement is about replacing
a failed and CORRUPT political establishment
with a new government
controlled by you, the American People.
~ Candidate Donald J. Trump
---
Also remember Wheatie's Rules:
No food fights.
No running with scissors.
If you bring snacks, bring enough for everyone.
---
And,
---
On this day and every day –
God is in Control
. . . and His Grace is Sufficient, so . . .
Keep Looking Up
---
Hopefully, every Sunday, you can find something here that will build you up a little . . . give you a smile . . . and add some joy or peace, very much needed in all our lives.
"This day is holy to the Lord your God;
do not mourn nor weep." . . .
"Go your way, eat the fat, drink the sweet,
and send portions to those for whom nothing is prepared;
for this day is holy to our Lord.
Do not sorrow,
for the joy of the Lord is your strength."
---
August 22, 2020 by Pastor Chuck Swindoll
Scriptures: 1 Samuel 8:1–9:27
From the time that Joshua died until Saul took the throne of Israel, the Hebrew government was not a monarchy like most surrounding nations. Theologians refer to it as a theocracy—"God-rule." The Lord ruled over Israel, issuing His decrees and governing through prophets and priests. Each major region looked to a judge for what most other cultures would expect from a king. He (occasionally, she) led the people in battle, decided civil cases, and enforced God's laws.
Samuel judged all Israel with God reigning as king over the Hebrew people. In this way, the Israelites were like no other nation on earth in that they could claim God as their leader, the invisible Creator, the God of Abraham, Isaac, and Jacob, the Almighty One who crushed Egypt, parted the Red Sea, and conquered Canaan. But, much in the same way that the wandering generation tired of manna, the people grew tired of the theocracy. Three factors drove their desire for a king.
First, Samuel was old and no longer able to keep pace with the demands of the nation. Second, his sons had disqualified themselves by losing the respect of the people. And third, "we want to be like all the nations."
This was a pivotal moment in the life of Israel. Take special note of the Lord's assessment of their decision. "They have not rejected you, but they have rejected Me from being king over them [8:7]."
In effect, the Lord said, "You are determined to go down this path—one that will certainly cause you sorrow—and I will not stop you. You have rejected My way for your own. Therefore, you will lie in the bed you have made."
---
You will lie in the bed you have made.
Sow the wind and reap the whirlwind
"If you follow my decrees and are careful to obey my commands, I will send you rain in its season, and the ground will yield its crops and the trees their fruit. Your threshing will continue until grape harvest and the grape harvest will continue until planting, and you will eat all the food you want and live in safety in your land."
"I will grant peace in the land, and you will lie down and no one will make you afraid. I will remove wild beasts from the land, and the sword will not pass through your country. You will pursue your enemies, and they will fall by the sword before you. Five of you will chase a hundred, and a hundred of you will chase ten thousand, and your enemies will fall by the sword before you."
"I will look on you with favor and make you fruitful and increase your numbers, and I will keep my covenant with you. You will still be eating last year's harvest when you will have to move it out to make room for the new. I will put my dwelling place[a] among you, and I will not abhor you. I will walk among you and be your God, and you will be my people. I am the Lord your God, who brought you out of Egypt so that you would no longer be slaves to the Egyptians; I broke the bars of your yoke and enabled you to walk with heads held high."
"But if you will not listen to me and carry out all these commands, and if you reject my decrees and abhor my laws and fail to carry out all my commands and so violate my covenant, then I will do this to you: I will bring on you sudden terror, wasting diseases and fever that will destroy your sight and sap your strength. You will plant seed in vain, because your enemies will eat it. I will set my face against you so that you will be defeated by your enemies; those who hate you will rule over you, and you will flee even when no one is pursuing you."
At this time Israel was under the Law, and God was clear through Moses, Prophets, Priests, Kings, and His written Word, what He wanted Israel to do, the rewards of obedience, and the consequences of disobedience.
We are under God's Grace now, but He is no less clear that we are to obey Him, and the benefits of that obedience, and the consequences of disobedience.
And this is His [God's] commandment: that we should believe on the name of His Son Jesus Christ and love one another, as He has commanded.
Jesus replied, "The work of God is this: to believe in the One He has sent."
Whoever believes in the Son of God has this testimony within him; whoever does not believe God has made Him out to be a liar, because he has not believed in the testimony that God has given about His Son. And this is that testimony: God has given us eternal life, and this life is in His Son. Whoever has the Son has life; whoever does not have the Son of God does not have life . . .
And the two greatest commandments . . .
Love the Lord your God with all your heart and all your soul and all your mind.
Love your neighbor as yourself.
And a top level list of the character traits God wants Christians to have . . .
. . . the fruit of the Spirit is love, joy, peace, patience, kindness, goodness, faithfulness, gentleness and self-control.
And yet, these days, wherever we look, we see Leftists in their roles of disrupters, looters, attackers, arsonists and anarchists, aided and abetted by corrupt Leftist Mayors, Governors, District Attorneys, Judges, Representatives and Senators exhibiting, on a daily basis, none of the desired character traits. By their fruit you will know them.
And, since the consequences of those Leftist's actions have a large possibility of greatly negatively affecting our lives, we tend to spend a significant amount of time involved in those matters, either actively or passively.
As difficult as it might be, as this episode of life unfolds, let's be sure we keep our main focus and hopes for the future firmly focused on things above, for "Many are the plans in a person's heart, but it is the Lord's purpose that prevails" and "In their hearts humans plan their course, but the Lord establishes their steps."