Cover image: Washington Crossing the Delaware by George Caleb Bingham, oil on canvas, 1856-71, Chrysler Museum of Art. Full image: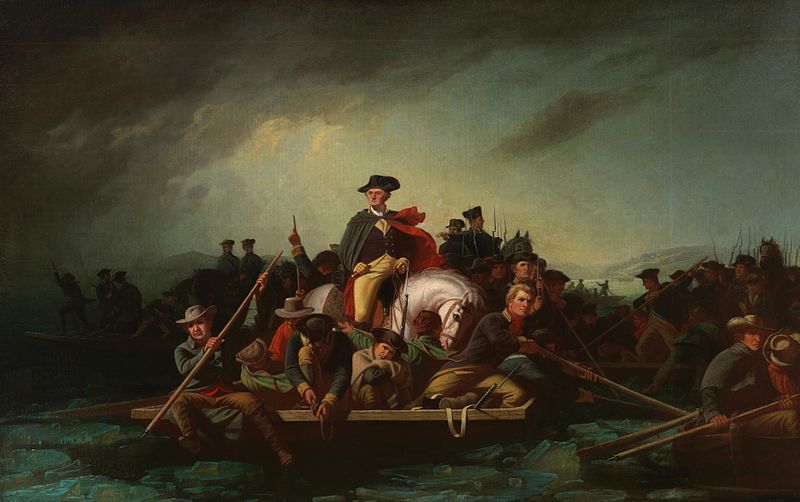 So…what do we think…ARE WE THERE YET?
Yeah, I don't think we're there yet, either, so in the meantime….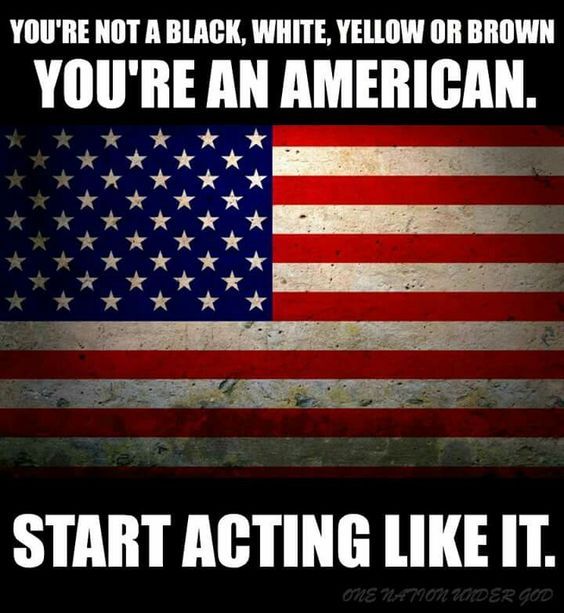 Remember what happened on the Fourth of July in Los Angeles where the local "authorities" told the people to essentially stand down, and just not celebrate, especially with fireworks?
We the People decided to flip a symbolic bird to the establishment.
And now that the powers that wanna be are flexing their…uh, well, I guess those are biceps, given the Porkulous Part Deux just passed, they seem to think we don't see the money they are awarding themselves and leaving the peasants to starve…We the People are taking their message of "let's cancel Christmas" and essentially telling them to shove it.
In this writer's hometown, for the first time in memory, all live Christmas trees are sold out all over town AND HAVE BEEN FOR DAYS. We lucked out in that the lot where we buy ours was unloading a fresh shipment of trees the day we went to buy. In addition to the real pine trees now in living rooms across the Bi-State, outdoor lights are hung, tickets and reservations for Church services are sold out in many places….
It's as if the people took XVII to heart with the last drop.
And now, many out on the fruited plain are trying to get the American spirit even more jump started.
How did your mask strike go?
We can pretty much all agree the powers that wannabe did this: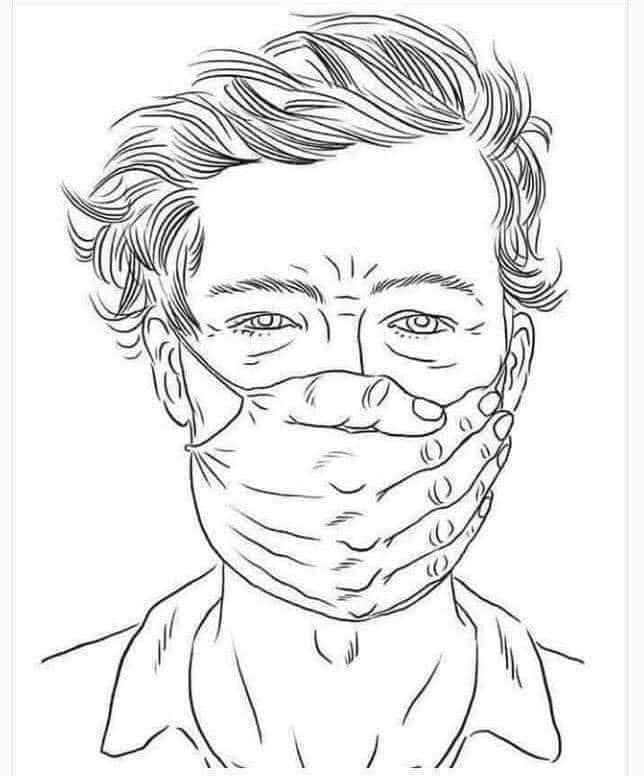 To prevent a repeat of history: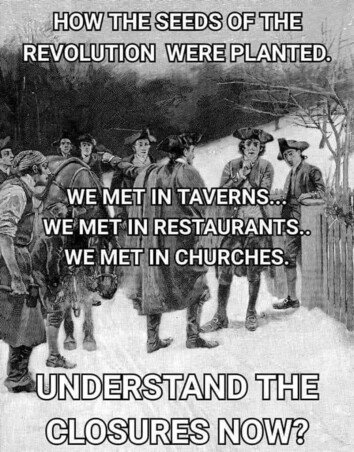 So…what do a bunch of music composers write when it was really hot outside before air conditioning existed, and they were trying to think of things that were really cold? A classic, that's what.
And a reminder to take the pledge:
"I do solemnly swear (or affirm) that I will support and defend the Constitution of the United States against all enemies, foreign and domestic; that I will bear true faith and allegiance to the same; that I take this obligation freely, without any mental reservation or purpose of evasion; and that I will well and faithfully discharge the duties of the office on which I am about to enter: So help me God."
And now for the nitty gritty of the Q Tree 5 minute, stand up, Tuesday morning meeting version of the Daily Thread.
Ahem.
Guidelines for posting and discussion on this site were outlined by our host, WolfM00n. Please, review them from time to time.
The discourse on this site is to be CIVIL – no name calling, baiting, or threatening others here is allowed. Those who are so inclined may visit Wolf's other sanctuary, the U-Tree, to slog it out with anyone who happens to still be hanging out there.
This site is a celebration of the natural rights endowed to humans by our Creator as well as those enshrined in the Bill of Rights adopted in the founding documents of the United States of America. Within the limits of law, how we exercise these rights is part of the freedom of our discussion.
Fellow tree dweller Wheatie gave us some good reminders on the basics of civility in political discourse:
No food fights.
No running with scissors.
If you bring snacks, bring enough for everyone.
And, a new addition – Auntie DePat's requests as we are all, ahem, adults, not kids like the two boys in the family room fighting over the remote:
If you see something has not been posted, do us all a favor, and post it. Please, do not complain that it has not been done yet.
Please, check the CURRENT page, at least, of posts for the item you have to bring to the tree. It may well have been posted previously. Twinsing can't usually be helped, but for Q-Treepers pressed for time, all efforts to keep the current page, at least, repeat free will prevent additional comments that call for the scroll wheel.
The scroll wheel on your mouse can be your friend. As mature adults, please use it here in the same manner you would in avoiding online porn.
Thank you so much for any and all attention to such details. It is GREATLY appreciated by more than one party here.
__________________________________________________
Today, we celebrate two of the most consequential women in Scripture:
1 SAMUEL 2:1, 4-8
1Hannah also prayed and said, "My heart exults in the LORD; my strength is exalted in the LORD. My mouth derides my enemies, because I rejoice in thy salvation. 4The bows of the mighty are broken, but the feeble gird on strength. 5Those who were full have hired themselves out for bread, but those who were hungry have ceased to hunger. The barren has borne seven, but she who has many children is forlorn. 6The LORD kills and brings to life; he brings down to Sheol and raises up. 7The LORD makes poor and makes rich; he brings low, he also exalts. 8He raises up the poor from the dust; he lifts the needy from the ash heap, to make them sit with princes and inherit a seat of honor. For the pillars of the earth are the LORD'S, and on them he has set the world.
LUKE 1:46-56
46And Mary said, "My soul magnifies the Lord, 47and my spirit rejoices in God my Savior, 48for he has regarded the low estate of his handmaiden. For behold, henceforth all generations will call me blessed; 49for he who is mighty has done great things for me, and holy is his name. 50And his mercy is on those who fear him from generation to generation. 51He has shown strength with his arm, he has scattered the proud in the imagination of their hearts, 52he has put down the mighty from their thrones, and exalted those of low degree; 53he has filled the hungry with good things, and the rich he has sent empty away. 54He has helped his servant Israel, in remembrance of his mercy, 55as he spoke to our fathers, to Abraham and to his posterity for ever." 56And Mary remained with her about three months, and returned to her home.
As always, prayers for the fight against that which seeks to enslave us are welcome. Via con Dios.