On Monday and Tuesday, this tree was abuzz with all the goodies that the swampian establishment stashed into the "COVID Relief Package" bill this writer affectionately nicknamed Porkulous Part Deux. (Please visit the thread dedicated to its details here.)
Tuesday evening, after the American people got a good look at what is in the thing thanks to being home and generally not as distracted as usual around the holiday season (Hey, Nancy, how are the lockdowns working for you now?????????), our dear leader, President Donald J. Trump, responded in his usual fashion.
(Seriously, watch this.)
It is pure speculation on this writer's part, but there is a good chance President Trump took this route on COVID relief for further exposure of the swamp…especially since most of the people occupying the seats in Congress seem to think Joe Biden actually will manage to just take the White House next month.
Or maybe it was a trap.
At this point, anything is possible.
So, Wednesday's reminder and cheerleading section:
And a little John Williams:
And now for the obligatory message from our sponsors:
Here at the Q tree we believe in the concept of CIVIL open free speech and the discussion that fleshes out ideas. When commenting and participating in the OPEN discussion on this thread all comments MUST NOT CONTAIN personal threats, baiting, name calling, or other anti-social words fomenting hate, violence or destruction. Our host Wolfm00n has strict rules about that.
Fellow tree dweller Wheatie gave us some good reminders on the basics of civility in political discourse:
No food fights.
No running with scissors.
If you bring snacks, bring enough for everyone
Please, stock up on blanks for celebratory gunfire, be ready to swing from the chandeliers…and no messing with the nuclear weapons.
Please remember to remain locked and loaded and ready for trouble should the insurrectionists try to invade your space.
Those who have things to say that do not fit the generally accepted limits of "civil" discussion, Wolf has provided a venue known as the UTree. You're welcome to visit over there and say hi to anyone hanging out over there.
Auntie DePat's requests as we are all, ahem, adults, not uncivilized pygmies:
If you see something has not been posted, do us all a favor, and post it. Please, do not complain that it has not been done yet.
Please, check the CURRENT page, at least, of posts for the item you have to bring to the tree. It may well have been posted previously. Twinsing can't usually be helped, but for Q-Treepers pressed for time, all efforts to keep the current page, at least, repeat free will prevent additional comments that call for the scroll wheel.
The scroll wheel on your mouse can be your friend. As mature adults, please use it here in the same manner you would in avoiding online porn.
Thank you so much for any and all attention to such details. It is GREATLY appreciated by more than one party here.
One other vital note:
Please, review these rules that our host Wolfm00n outlined toward the beginning of the growth of the tree itself. it won't take long.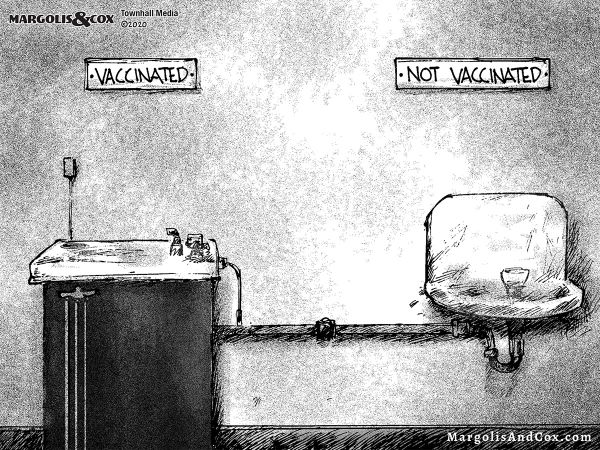 __________________________________________________
Psalm 24/25
To thee, O Lord, have I lifted up my soul. [2] In thee, O my God, I put my trust; let me not be ashamed. [3] Neither let my enemies laugh at me: for none of them that wait on thee shall be confounded. [4] Let all them be confounded that act unjust things without cause. shew, O Lord, thy ways to me, and teach me thy paths. [5] Direct me in thy truth, and teach me; for thou art God my Saviour; and on thee have I waited all the day long.
[6] Remember, O Lord, thy bowels of compassion; and thy mercies that are from the beginning of the world. [7] The sins of my youth and my ignorances do not remember. According to thy mercy remember thou me: for thy goodness' sake, O Lord. [8] The Lord is sweet and righteous: therefore he will give a law to sinners in the way. [9] He will guide the mild in judgment: he will teach the meek his ways. [10] All the ways of the Lord are mercy and truth, to them that seek after his covenant and his testimonies.
[11] For thy name's sake, O Lord, thou wilt pardon my sin: for it is great. [12] Who is the man that feareth the Lord? He hath appointed him a law in the way he hath chosen. [13] His soul shall dwell in good things: and his seed shall inherit the land. [14] The Lord is a firmament to them that fear him: and his covenant shall be made manifest to them. [15] My eyes are ever towards the Lord: for he shall pluck my feet out of the snare.
[16] Look thou upon me, and have mercy on me; for I am alone and poor. [17] The troubles of my heart are multiplied: deliver me from my necessities. [18] See my abjection and my labour; and forgive me all my sins. [19] Consider my enemies for they are multiplied, and have hated me with an unjust hatred. [20] Keep thou my soul, and deliver me: I shall not be ashamed, for I have hoped in thee.
[21] The innocent and the upright have adhered to me: because I have waited on thee. [22] Deliver Israel, O God, from all his tribulations.
As always, prayers for the fight against that which seeks to enslave us are welcome.
Please include: President Donald Trump, the Q team, our soldiers in the field, special forces, tactical units, members of the Cabinet, first responders and those working behind the scenes.
And please add all the legal teams as they take our fight to court.
How's this for a bad a$$ animal: