Our President has requested our presence for something "wild" in DC on January 6th. It may be a protest, or it may be a celebration. Whatever it is, he has called, so we should make every effort to
be there.
LINK: https://amgreatness.com/2020/12/22/president-trump-calls-on-supporters-to-raise-their-voices-and-demand-that-election-injustices-be-corrected/
This last month has felt to me like our Valley Forge. It's cold, things look bleak, and we are tired. BUT, we will WIN if we stick together! George Washington and his troops entered Valley Forge pretty beaten down, but emerged stronger, more organized, and they WON!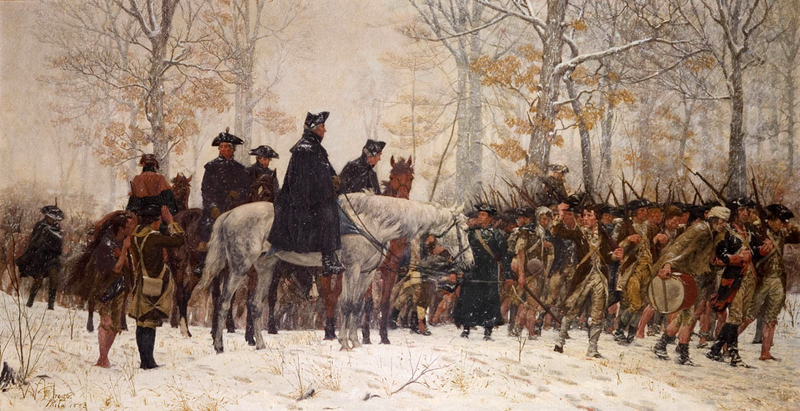 I found this on Twitter. I am doing pretty much the same thing as this guy, and feel the same way:
https://twitter.com/AwakenedOutlaw/status/1341598236511879169
I managed to get hotel/motel reservations for the 4th through the 6th really cheap by staying about 100 miles out of DC. By cheap, I mean like $50, and the places are rated 4-out-of-5 stars on Expedia! We will be in small towns, too, so less likely to run into trouble. My son and I will probably be "car camping" for several nights on the way to and from.
Caravans are being formed all over the country if you want to join one. I will be joining a caravan in Gettysburg on the morning of January 6th. Safety in numbers!
https://twitter.com/elenochle/status/1341223156577497089
There are people who recommend using sites like this one to pre-pay for parking in DC. I plan to follow the caravan organizers for advice about whether to do this:
https://spothero.com/search?kind=city&id=9&monthly=false&starts=2021-01-06T07%3A00&ends=2021-01-06T21%3A00
I pray for good weather all across the country for all of us travelers, and request that all prayer warriors do the same! I want all Patriots to arrive safely in DC and back home again!
If you have any tips, information, encouragement, or other, please post it on this thread. If it is in any way possible to attend, make your plans now! Lodgings will get more expensive as we get even closer.
This is our moment to do what we can for our country! I encourage everyone to dig down deep and do your part. It's now or never. I will repeat what I found on Twitter:
If not us, who?
If not now, when?
P.S. Special thanks to Wolfmoon for helping me work out the bugs in my connection to the new site to be able to post this!
---
Addendum by Wolf – Current List of QTreepers Headed To DC
Aubergine & Son
Mr. MAGA Mom & Son
Realsauce
grandmaintexas & DH
huskerheart & Patriot Friend
Kalbo & Wife
Wolf Moon (neither confirming nor denying) 
Current Total: 12