Let's get this party started.
General rule of thumb, if Kevin Shipp is saying something, believe the opposite.
Lin Wood, on the other hand, is worth hearing out.
The president as well.
In the meantime, remember in this battle, not everyone is who he or she seems to be.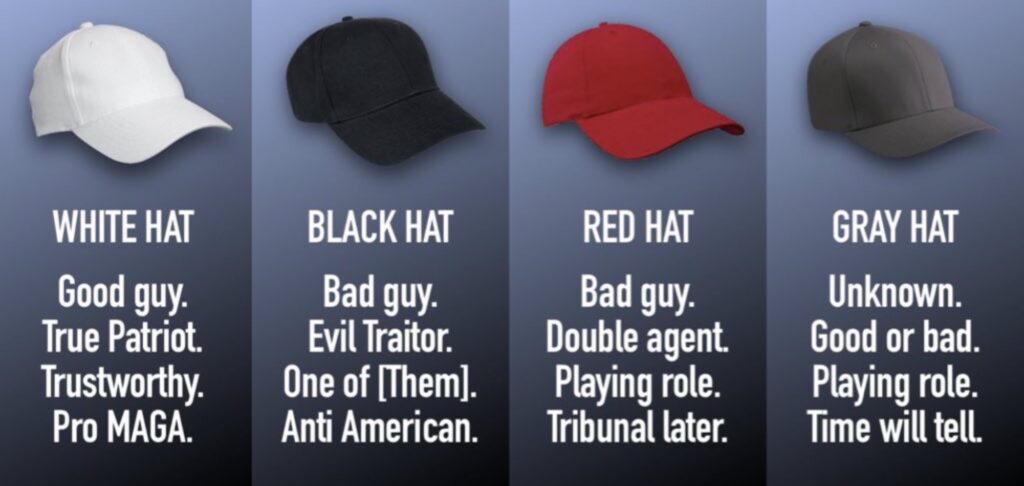 At this point, the surface only tells part of the story.
Wait…hold the phone…isn't this supposed to be a party?
Some nostalgia is in order.
Recipes for all your favorite holiday goodies and beverages are welcome in the comments.
_______________________________________________
As usual, this is the daily thread, the place to put all information that needs to be out there – Q drops, Q drop decodes, riot information, news flashes, Chy-na flu updates, fashionable mask photos, satire, memes, and of course cute animal videos.
In the meantime, the short and sweet version of "THE RULES" is here borrowed from Tuesday:
Guidelines for posting and discussion on this site were outlined by our host, WolfM00n. Please, review them from time to time.
The discourse on this site is to be CIVIL – no name calling, baiting, or threatening others here is allowed. Those who are so inclined may visit Wolf's other sanctuary, the U-Tree, to slog it out.
This site is a celebration of the natural rights endowed to humans by our Creator as well as those enshrined in the Bill of Rights adopted in the founding documents of the United States of America. Within the limits of law, how we exercise these rights is part of the freedom of our discussion.
Fellow tree dweller Wheatie gave us some good reminders on the basics of civility in political discourse:
No food fights…okay wrapped chocolate miniatures are fair game
No running with scissors, we're going to need them to cut wrapping paper
If you bring snacks, be sure they are made with bacon
Auntie DePat's requests as we are all, ahem, adults, not uncivilized pygmies:
If you see something has not been posted, do us all a favor, and post it. Please, do not complain that it has not been done yet.
Please, check the CURRENT page, at least, of posts for the item you have to bring to the tree. It may well have been posted previously. Twinsing can't usually be helped, but for Q-Treepers pressed for time, all efforts to keep the current page, at least, repeat free will prevent additional comments that call for the scroll wheel.
The scroll wheel on your mouse can be your friend. As mature adults, please use it here in the same manner you would in avoiding online porn.
Thank you so much for any and all attention to such details. It is GREATLY appreciated by more than one party here.
__________________________________________________
LUKE 1:67-79
67And his father Zechari'ah was filled with the Holy Spirit, and prophesied, saying, 68"Blessed be the Lord God of Israel, for he has visited and redeemed his people, 69and has raised up a horn of salvation for us in the house of his servant David, 70as he spoke by the mouth of his holy prophets from of old, 71that we should be saved from our enemies, and from the hand of all who hate us; 72to perform the mercy promised to our fathers, and to remember his holy covenant, 73the oath which he swore to our father Abraham, 74to grant us that we, being delivered from the hand of our enemies, might serve him without fear, 75in holiness and righteousness before him all the days of our life. 76And you, child, will be called the prophet of the Most High; for you will go before the Lord to prepare his ways, 77to give knowledge of salvation to his people in the forgiveness of their sins, 78through the tender mercy of our God, when the day shall dawn upon us from on high 79to give light to those who sit in darkness and in the shadow of death, to guide our feet into the way of peace."
Prayers for the nation, the salvation of humanity, and all of us here as well as our families are welcome.
_______________________________________________________