A very Merry Christmas to everyone at the Qtree and beyond, especially our military members who are now deployed. A special greeting to our President Trump and First Lady. God bless and keep you.
And also, Merry Christmas to the true patriots who are fighting for our republic: Rudy Giuliani, Sidney Powell, Peter Navarro, Jenna Ellis, Gen. Flynn, all the podcasters, bloggers, and citizens who are standing strong against our foreign and domestic enemies.
December 25 is the first day of the Twelve Days of Christmas. The Christmas season culminates on Epiphany, January 6. Traditionally, that is the day the Magi arrived to give the Infant Jesus their precious gifts and acknowledge Him as King of the Jews. It is also considered a manifestation of Light, of divinity, of knowledge.
Epiphany 2021 is going to be wild, according to President Trump, because that is the day Americans are gathering to support his re-election and stand as witnesses to his triumph in front of Congress.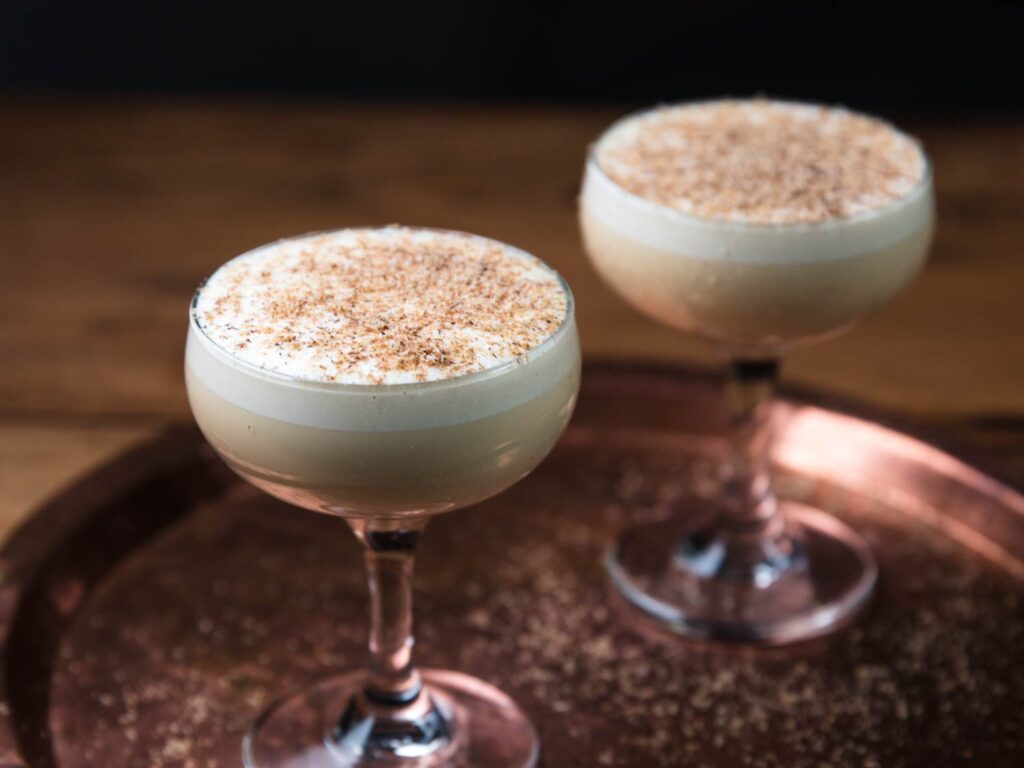 Before we get to Congress (that's a dirty word nowadays, eh?) let us enjoy a favorite Christmas drink: Eggnog. The real kind. The kind with rum, topped with a tiny pinch of nutmeg. Just choose your favorite Eggnog (the Southern kind for me), add your favorite rum, and enjoy!
Before we get too deep into the partying, just a reminder that civility is what keeps the Qtree a place of sanctuary and intellectual inspiration. Cutting loose belongs over at the UTree, not here at the QTree. Civility reigns. Rules here if you need a refresher or are new. God bless and keep us civil this day!
Midst our feasting and festivities, remember we are in a war for truth. May God grant us a great victory in 2021 so that our next Christmas season can be celebrated in peace and merriment.
Enjoy this 8-minute podcast about a 1776 password: Victory or death.
The beauty of the Christian faith is that one can experience the deepest calm in the midst of chaos. I pray we all feel the "peace that passes all understanding" during this Christmas season.
Now to that disgusting, dirty, contemptible Congress.
Here we have an Obama/Biden appointee who worked for CCP policies to be implemented:
It is obvious now, that our enemies are feeling the truth closing in on them. The threats and unhinged hatred is bleeding out:
[Screen capture added by the editor to explain context of deleted tweet.]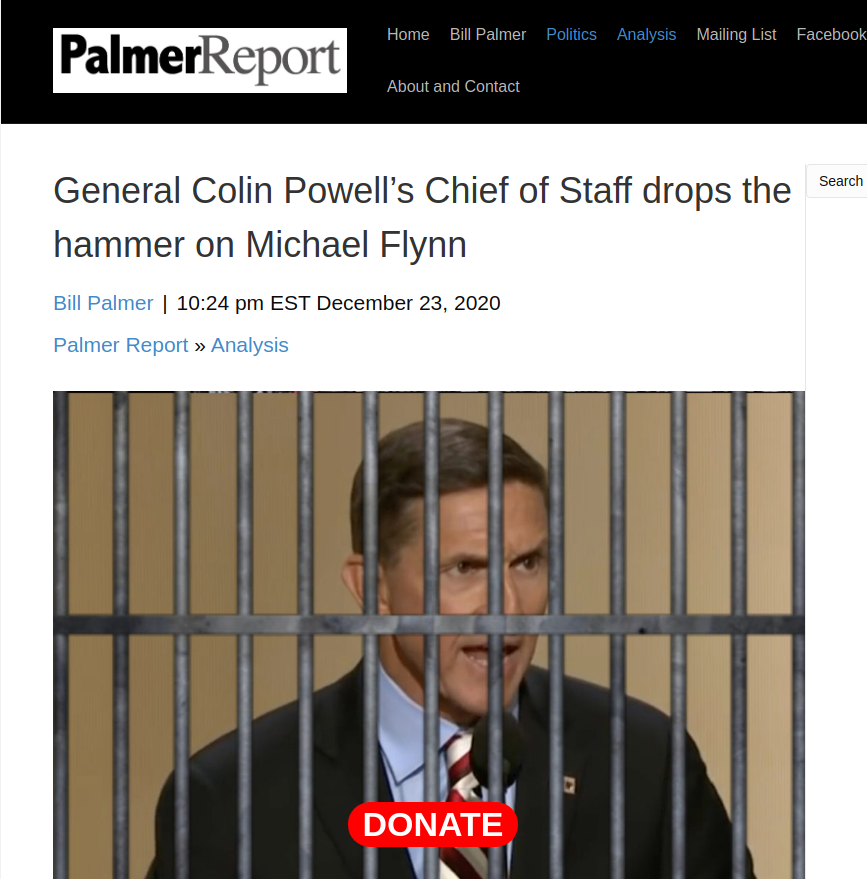 From the article:
General Colin Powell's Chief of Staff, Col. Wilkerson, is now urging the U.S. military to recall Michael Flynn and put him on military trial for sedition. It's the latest reminder that Donald Trump's pardons aren't magic wands, and the legal pushback against Trump and his co-conspirators is just beginning.

https://www.palmerreport.com/analysis/general-colin-powell-drops-the-hammer-on-michael-flynn/35002/
[The following return volley from Fort Flynn caused the shameful #NeverTrump tweet to be deleted. Bravo! –Wolf]
But, as we well know, everyday Americans are rising up:
The Chinese Communist Party is breathing fire and attacking Secretary Pompeo. Huffing and puffing they are now realizing that their plans, however clever, however well thought out, are backfiring. Here's a little "holiday" music for them:
Amen, Gen. Puller!
One last thought. I've been struggling a bit with the fog of war. So many lies from our enemies…and the patriots. So often we are being manipulated. It hurts a little. But I found this quote from Winston Churchill, and it made me feel so much better. Love you all!