This post is rather long, and it ultimately leads to VALIDATE what Q said about MK.
And beyond. WAY beyond.
I'm choosing to spill enough now that no matter what happens, or what happens to me, they will no longer be able to keep using MK for murders and getting away clean. People will SPOT the TELLS.
People will also start looking for MK where it is actually most common and most useful – where it MAKES MONEY and GRABS POWER for DEMOCRATS.
I am going to try to preserve a certain amount of secrecy on this. This leaves a lot of actual revelation in the hands of the White Hats, where it belongs. However, what I WILL say, will nevertheless freak people out.
Many will not believe. Hence the title. It's very "woo woo".
That's OK. Psychologically, it will make MK murders far riskier and of less utility. That is my goal. Also, I do this to PRESERVE some of the evidence for history. History is important.
If this eventually leads to a total reveal and BAN on MK, even better, but unlikely. The MK stuff is too useful, IMO. I now realize just how much effort has been expended to keep the secrets.
Nevertheless, the People are going to KNOW WHAT TO LOOK FOR. I am HANDING OFF THE TOOLS, so to speak.
The incidents I am going to talk about are mostly, if not entirely, beyond prosecution, due to various statutes of limitations. What I am going to say may be of some evidentiary value in current cases, but I'm sure there is better, fresher, and more powerful MK being used now. This is very old MK tech. Nevertheless, it will ASTOUND.
This is why I "believe" in MK. However, I don't believe all MK stories, because the very nature of MK is mind-damaging and truth-obscuring. It's ABUSE is primarily disinformative and destructive. Dr. Christine Blasey Ford is a perfect example.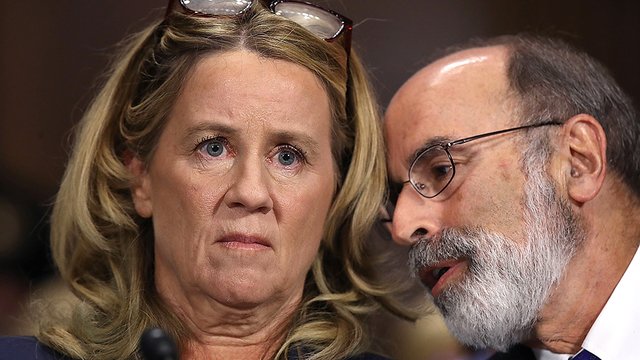 My pet name for her is Doctor Frankenford. Think of her as her own monster.
Spycraft, mission enhancement, obfuscation and disinformation are part of it. Accident creation, crime enabling, and violence are the rest.
When all that bad recording on a difficult medium is over, it's very hard to reformat the human mind and do a fresh install. It's even worse when disinformation is LEFT BEHIND as part of MK, as a way of obscuring the hacks. MK creates a mess and it leaves a mess. And that mess includes both TAINTED EVIDENCE and DISINFORMATION.
Are you starting to see why "MK" and "crazy" go together? Think like a CRIMINAL to see how it's used. Think like a HACKER who does not want to get caught. Understand WHY discreditation is used to PROTECT technology.
One more point I want to make for investigators. Don't just look for MK on MURDERS and the like. MK is most useful as a MONEYMAKER. If you want to find MK, look somewhere between DEMOCRATS and MONEY. You will find MK. Little, tiny bits of MK that "make it happen" for the big bucks.
This is LONG, but it has to be. It's very "Q". If I go too fast, you will MISS IT. You have to do a paradigm shift to understand that humans are both openly and surreptitiously programmable, even SELF-PROGRAMMABLE, to varying extents, and that this affects EVERYTHING. Who is doing the programming and WHY they are doing it MATTERS. So does the programming itself – the nature, the goals and the methods.
As I told TTT elsewhere, MK is going to be a problem before AI is a problem. And these things are really all part of the same problem. And that problem, honestly, is already here. It was here decades ago, and we just didn't know it.
Let's begin with déjà vu.
---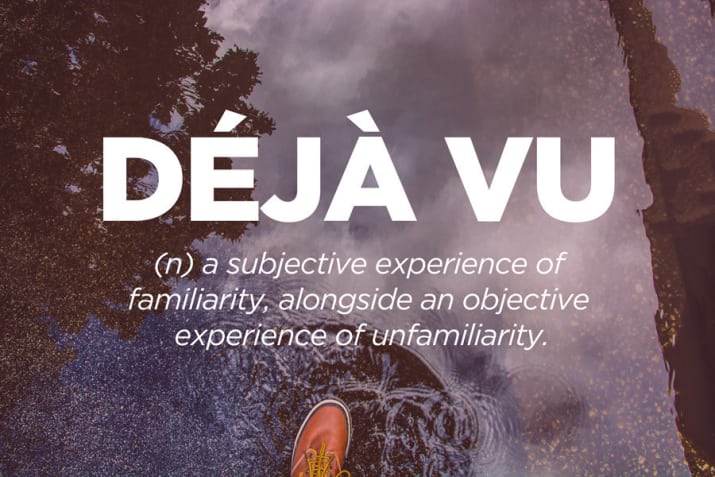 Déjà vu is an interesting phenomenon which most people have experienced. As somebody who has experienced it since childhood, and also as somebody who has engaged in quite a bit of mental introspection to understand my own thinking processes, I have always favored the simple, rational, memory-based explanations of déjà vu – the idea that the brain has been "triggered" by something sensory or circumstantial, and is trying to find something – some memory – which connection the brain can't quite make.
To me, déjà vu is a lot like standing there with a familiar KEY that you've forgotten what it GOES TO. You may not even fully recognize the KEY.
There are similarities of déjà vu to other memory defects. For example, you may think of 3 reasons for something in the middle of a conversation, say to the other person that you've got 3 reasons, explain 2 of them, and forget the third. You then struggle to remember the third. Sometimes you remember, sometimes you don't, and sometimes a thought – often obtained by retracing the conversation – TRIGGERS the third reason to suddenly become clear.
You REMEMBER what the KEY of "third" goes to, probably by a DIFFERENT key related to the moment you constructed the list.
If that sounds a bit like programming in "C" – yeah.
The idea of programming becomes distinctly relevant, as you will see. So does the fact that the last time I saw some nattering nabob negging on the idea of programming analogies to human thought, it was – COUGH – in the New York Times.
Trust me – there is a reason for that. Fake News is a an important component of the MK problem. It is a critical part of MASS MK.
I have CAUGHT myself segueing from déjà vu into REMEMBERING what it is that is familiar. It does not happen often, but with practice and persistence, it comes. Sometimes it is a very weak overall familiarity, like a certain landscape configuration. Other times it is more specific, but insignificant – a situational or visual analogy. Usually these are weak associations, and the mystery is greater than the reality. The déjà vu itself is greater than the memory that's missing. Sometimes, the association may not even be with a reality, but rather with a dream.
Now there is also a DREAM-BASED explanation of déjà vu, but I want you (NLP trick – watch out!) to stop and look at this with AND LOGIC – a powerful tool of the Great Awakening that I am always harping about. This is not an "either-or" situation, a.k.a. XOR LOGIC. Human argumentation has defaulted to XOR logic, this is encouraged in our debate by THEM, and quite frankly it's BULLSHIT. Always allow the LIKELY – possibly LIKELIER – possibly even LIKELIEST option that BOTH choices are right.
Are you with me? This is a perfect place to practice AND LOGIC.
When Q talks about "they are trying to divide us", making us default to XOR LOGIC is a HUGE part of that. It FRAMES all arguments from a starting point of division and opposition, not contribution. Observe Q and how the Q project is trying to shift our logic. It's beautiful.
Some of you will even get a weird déjà vu-like experience when you make that mental connection of "holy shit – I GET this!"
REALIZATION often feels a lot like déjà vu.
And yes – even THAT realization feels like déjà vu.
Just wait – the parallels are mind-blowing. Do not distrust your thoughts on this. You are making connections. You are AWAKENING.
Back to dreams.
It has been my experience that I have been able to figure out where a lot of my dreams come from – in that they are a kind of "emptying" of loose ends generated in daily mental processes. In other words, the loose ends of trains of thought that I "set aside" during the day tend to end up DUMPED into dreams as parts of what end up being pieces of morphing, fascinating, fantastic "stories".
It's a bit like a conscious discarding of ideas, or quite literally discarding in a card game. We try to make sense of the process, in a sense, and during the more conscious parts of that "making sense process", we may even be making new memories – of the dreams. It is because I've worked hard at remembering all my thoughts during the day, and also in my dreams, that I can introspect during dreaming and say "AHA – THAT was where that piece of dream came from! That one, too!"
THUS one can see exactly how memories of REALITIES end up in DREAMS and then end up being searched for in déjà vu experiences.
If you know anything about the UNIX operating system, it's a lot like doing a filename search and finding a symbolic link instead of an actual filename. Symbolic links lead to an actual filename, but actual filenames are really just symbolic, too. Do enough UNIX and those two things basically seem like the same thing. They become "same but different, different but same" – basically it doesn't matter unless it matters. (Hopefully I got a smile out of SOME geeks with all of that!)
See how useful AND logic is here? You now know more than Wikipedia on déjà vu, simply because you don't dismiss (NLP – watch out – maybe you DO still dismiss) the easily dismissed "dream-based explanation of déjà vu" – it can be PART of the "memory-based explanation".
Now (NLP again), I'm going to be honest and admit that I was showing off there, as well as introducing specific ideas, so that you will (NLP) believe what I'm about to tell you. I have a lot of experience with "believability" and "unbelievability", as you are about to see.
Liars are like that. Especially when they're trying to be honest.
---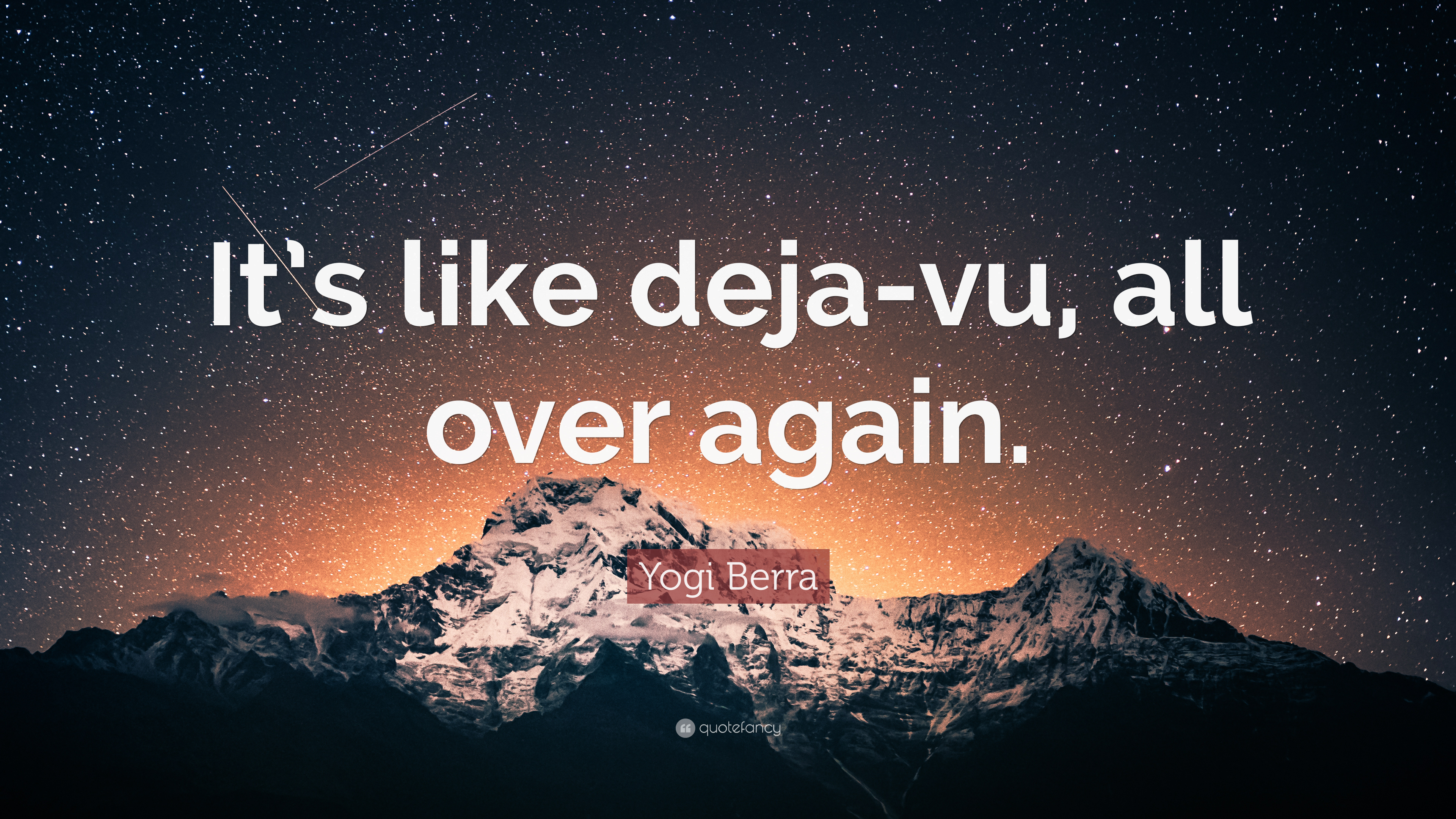 The greatest and most profound incidence of déjà vu in my life lasted no more than a second or two. It happened when I was a young adult.
I was in a laboratory. I looked at a vial on a shelf. It was a very large vial – some would call it a bottle. Maybe 50, 75 or 100 mL. It was clear glass with a plastic snap-cap, and it contained a bunch of snowy white crystals. It had a label I had made myself – white adhesive sticker with a picture of a molecule that I had drawn.
I looked at the vial. I looked at the drawn molecule. I got a VERY weird feeling, much like déjà vu. And then SUDDENLY I remembered WHERE I had last seen that bottle. It was in something LIKE a dream. Only it WASN'T a dream. It was the last moment of a chain of memories which included both a somewhat horrifying reality AND a dreamlike state that was also reality.
It was like I had opened up a part of my mind that had been walled off.
The memories flooded back in, pretty much all at once, but starting at the END, where the KEY was created. The KEY was the BOTTLE and the LABEL and the MOLECULE. I had created that key, so that I could find my way back to those memories.
It is easier, however, to tell the story of those memories from the beginning.
First, an aside about these memories and their basic setting.
---
Knowing a bit more about how my "jailbroken" mind works, than most people know about theirs, I understand that I'm not working with the raw data, but rather with what amounts to a "copy", or even a "copy of a copy". However, I can "refresh my memory" from the raw data, and I literally treasure the memory of watching two lawyers – one from either side of a case – shaking their heads furiously and frowning in unison, after a demonstration of this ability, when I brought back an entire chain of hidden memories which solved several open questions, and said "I can bring back more. Do you want me to bring back more?"
They most certainly did NOT want me to bring back more.
That was one of my first lessons in how LAWFARE works, even though I had no idea, at that time, that LAWFARE was what it was.
So – trust me – there is a LOT more detail to these memories than what I'm going to share here. However, I need a certain amount of brevity, clarity, and masking – to borrow a term – and that necessitates the outline that follows. I also like to keep the raw data pristine, and access it only occasionally.
With that, let's go back in time. Ronald Reagan has just become President. I voted for him, actually. The DATE of what I am talking about is SHOCKINGLY close to the attempted assassination of Ronald Reagan by a guy named John Hinckley, Jr. This is important, because it means I am going to talk about technology that was IN USE AT THAT TIME, and it affects THAT story as well as my own.
In retrospect, it's a very good thing that I hid this information for nearly 40 years. I had no idea what was going on, but because I could not explain certain things – certain unbelievable things – I hid them. It was the smartest thing I ever did, and it was all on a hunch that I was caught up in something WAY bigger than my own problems.
It was logic. Based on what I KNEW, the truth about certain things was inherently – utterly – unbelievable. That is not the ONLY reason I hid the truth – there was a certain psychology to hiding it, along with an entire class of related things, which was "good for everybody". Little did I realize at the time, that psychology of hiding was PLANNED. Little did I realize that hiding that entire CLASS of things was actually the GOAL.
Let's say, little did I *consciously* realize it. You will see shortly why I am forced to make that distinction.
I behaved as expected. Again, part of LAWFARE. If you can get the other side to "self-censor", no objections need to be lodged in court. And the other side never needs to know that the "side issue" in the conflict IS in fact the REAL ISSUE.
However, the important part for now is the unbelievable stuff. These were not "supernatural" things. They were REAL, but creepy and nearly inexplicable human behaviors. It took me almost 40 years and an enormous amount of research to assemble the pieces needed to explain them.
With that, we begin.
---
Sometimes, in the evening, when I wasn't going into the lab, I enjoyed laying down on my bed, folding my hands behind my head on the pillow, and thinking about theory. Yeah, sometimes I would think about WOMEN, too. I wouldn't actually SLEEP – but the people who had stuck the device beneath my bed (or possibly between mattress and box springs) did not KNOW this. They had expected me to not lay down in bed until I went to sleep, with the LIGHTS OFF. The fact is, the LIGHTS WERE ON.
This was ONE of their first mistakes, but it was not the very first.
As I was laying there, thinking alternately about various women and various quantum mechanical ideas, I heard a whirring sound coming from the side of the bed. It was somewhere between the sound of a small electric motor, like in an electric razor, and the sound of a wind-up toy spinning its gears. It sounded both electrical and mechanical. It was a total WTF.
I opened my eyes, leaned my head forward, and looked a bit to the left, where the noise seemed to come from. There was a snapping sound, and suddenly what looked almost like a flower – specifically a long-stalked lily – green stem and yellow cone – sprang upright beside my chest, next to the bed, pointing the funnel of the "flower" doo-hickey straight at my face. A huge puff of cool white powdery smoke hit me in the face. The whole thing surprised the HELL out of me, scaring me, and I GASPED. WHOOSH! I inhaled a lung full of whatever.
I could not even sit up. I tried, but I couldn't. I could not do anything but fall back onto the pillow, smile, and close my eyes. It was that fast.
---
The next thing I was aware of was what I might call "the protocol". In a disembodied state, somebody was asking me questions, in a kind of special quiet voice, and I would answer them. I was AWARE of the process, but (very important) I was not aware of the questions themselves, OR the answers. I could SENSE hearing things. I could SENSE answering. But the information was not going into my conscious brain. It was almost like somebody else was listening and talking. I believe that I was also being TOLD things, something like instructions, suggestions, or ideas of some nature, but again, I cannot remember them. It was not threatening – it was very detached. I was LITERALLY in a conversation with somebody that my conscious mind could not hear. Or – to be more accurate – could not QUITE hear.
Now – THIS is where I gained more insight into what was happening.
I became more and more conscious of the nature of some of the questions. I began to think that I might be in a drugged state, but tried to hide that knowledge – to HIDE that I had any conscious idea of what was happening. My conscience was SEPARATED from the questions, so it felt somewhat safe that it was becoming aware. The questions were about the "subscandal" of CA3 (Conspiracy to Advance Affirmative Action) which I have now identified as an operation to gain leverage over a university. The questions referred back to prior questions, during the time in which I could not remember the questions or the answers at all. This is logically important for estimating the capabilities of the protocol process. I logically deduced that the questions I did not remember dealt with specifics of the case. I was surprised that I could actually answer such questions completely unconscious of them. I hid that knowledge. I also increased vagueness without being too obvious, in hopes that whoever was there would reduce the presumed drug titration, and this strategy actually worked.
Stated differently, my "real" consciousness and my Q/A protocol conscience were starting to merge. I was becoming able to affect the answers.
I became conscious that I was in a somewhat weird position on the bed, where my head and upper torso were propped up so that my head was vertical, and my shoulders slightly raised. I believe that I had been moved to the left edge of the bed, and everybody was on my left. I was not conscious of much more than that, in terms of the physical situation.
What happened next was fascinating, and helped to guarantee that I would remember things.
The professional "protocol" questioner seemed to be discussing things with somebody else, who I began to think was an attorney, or at least unlike the questioner. As an attorney, that person could have been involved in the CA3 leverage subscandal – for either side. I then began to consciously distrust the questions. The questioner asked me questions where I know I AVOIDED most things and gave them SOMETHING ELSE. The something else I gave them was interesting new information – NOT the unbelievable stuff or other "bad stuff" – and yet it sounded worse than it was. I had basically reached a state where I was capable of deception, hoping to deceive both sides of the case, and threw them FAKE RED MEAT. AND the thing I gave them WORKED.
The person who was not the questioner reacted like this was bad information – very loudly – and in such a way that I suspected which side they were on. Now I recognize that this could have been intentional deception – I did not accept with certainty WHICH side this person was actually on.
What I did next may have been a mistake, but I volunteered more, in such a way to show I was not worried about this thing. I was now almost thinking on my feet. I had reacted to the outburst.
There was then some discussion. I think the protocol questioners (I felt like there may have been two) realized I was not sufficiently drugged. The non-protocol person asked me if there was anything else. THAT is when I played my ace.
During that time, I constructed a SECOND "fake bad thing" – in this case involving the molecule in question. It was a lesser worry than the chaff I had given them previously. It was designed to make them think I was fully cooperating, but had run out of bad stuff. They seemed very satisfied that I was overly worried about this second thing, and that it would not be a problem.
What I then did was something that I had done as a kid. When I was a kid, I tried to bring a can of Ajax kitchen cleanser back from a dream, and it didn't work, but I always remembered the dream. What I didn't realize as a kid was that it actually HAD WORKED – I had used a KEY to remember a dream. I had brought the IDEA of the Ajax can back from the dream – successfully. That was actually SOMETHING.
So I focused on the BOTTLE and THE LABEL and THE SUBSTANCE INSIDE and the STRUCTURE, and I stopped listening to the protocol questioner. In essence, I tried to program MYSELF. I created a WAY BACK into the memories, at the same time the questioner was telling me things to make me forget.
I could feel myself slipping away, but I felt safe. And THAT was the end of my memories of that sequence. I have no reason to think that the protocol ended there – there could have been additional programming after they brought me back down into a more drugged state.
---
I'm not sure how many days passed before I looked at that bottle. It might have been weeks. But when I looked at it, everything flooded back. It was TRULY a unique experience in my life. Some of the most memorable stuff, completely suppressed – hidden – and then recovered. This was crucial information that saved my life (and my sanity) MANY times after that point. It completely prepared me for the dangers to come.
A large number of people were inserted into my life, particularly in the next 7 years, to try to find out (1) what happened – particularly if I was aware of the "unbelievable behavior", although they had a sneaky way of "asking without asking", (2) whether I actually KNEW what happened at that point at all, and (3) if I was ever going to blab.
Most of you good folks would not believe the lengths that were gone to, to get this information, hide it, or discredit it. Money in the low millions was probably spent.
To borrow from Q – "All this for a small legal case?"
I learned that I could not trust ANYBODY. People who we now regard as white hats or black hats were BOTH interested in information about this case. People who had NO APPARENT REASON to be interested, were interested, and fishing for information. It was mind-blowing. Yet I didn't really understand WHY.
Nobody could be fully trusted, but the side that now appears to be black hats was WAY worse. Between discrediting me and actually harming me, they even tried to falsely attribute things to the "white hats".
The trouble was, I never had the UNIFYING concept of DEEP STATE to put it all together. But once I had that, everything started falling into place.
And then – the FINAL piece of the puzzle.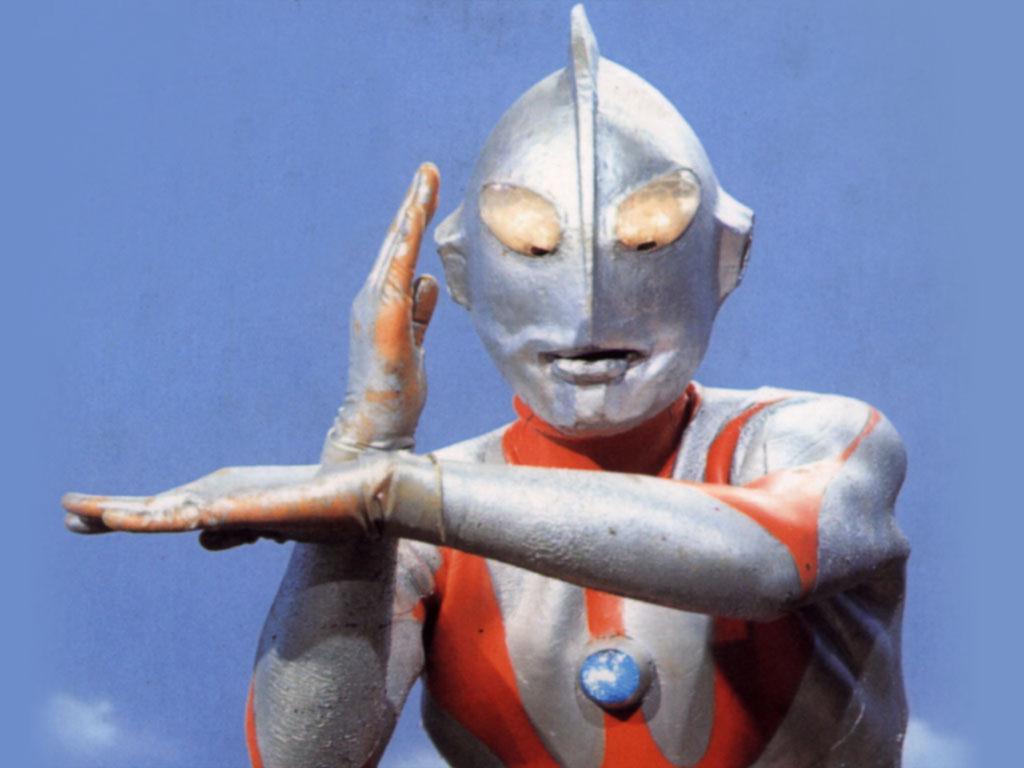 ---
NOW – many years later – all of this makes sense, because I realize the case I was being asked about was CONSTRUCTED for leverage, so that the much larger issue of CA3 (Conspiracy to Advance Affirmative Action) could move forward on an international – or more accurately – a GLOBAL timescale.
Small things were not going to be allowed to get in the way of this big thing. Even truth.
PERSPECTIVE limits our ability to see the truth. At the time, I figured that our little scandal – a GENERATED COVER-UP – was the BIG DEAL, and that the unfortunate side-effect – "nothing will be reported for Affirmative Action because of conflict of interest with this case" – was just a little bit of missing data. One student, one department, one university. Our little scandal meant that there would ALSO be a cover-up of problems with Affirmative Action. A shame, but maybe OTHER universities (COUGH, COUGH) running into similar problems (OH, BOY) would help guide the program toward a realistic solution of the obvious problems.
The piddling millions in our little scandal compared nothing to the trillions of dollars on the line for American socialism, 40 years later. Maybe even quadrillions if you consider the sum total of America's worth over half a century. Just the billions of dollars directly linked to federalization of education through Affirmative Action and similar programs, spawned out of Jimmy Carter's Department of Education just a few years earlier, DWARFED our little piece-of-crap legal matter at FULL ASKING PRICE – and it was eventually settled for chicken feed compared to that.
NOPE. My perspective on larger reality was FLIPPED because we did not see the whole thing. Just like MUH RUSSIA. Just like WATERGATE. And probably a heck of a lot more. We were DECEIVED. And we HELPED, because when we tried to DECEIVE BACK, we DECEIVED OURSELVES.
But I always carried the TRUTH, hidden like a NUKE in the basement, and here it is. For ALL of us. I just had to WAIT until I understood how to OPERATE IT and SET IT OFF.
Generated scandals through ABUSED IC are a principle of LAWFARE. But at their core, they are typical CON JOBS.
Confidence games work BETWEEN criminals. ONE criminal tempts a less skillful criminal – a SUCKER – usually an "almost but not quite good" person – into playing a more deeply criminal game than they are capable of playing. The less skillful SUCKER doesn't want to come clean, and the CON ARTIST gets away with it.
Well, simulation sometimes takes issue with these things, down particular paths that G_d wants. I still marvel at that implementation.
---
The device under my bed was almost certainly a dispenser of something we now know as carfentanil – a powerful opioid discovered in 1974 – likely in combination with something like laughing gas as a propellant. Carfentanil was used in the 2002 Russian operation against Chechen terrorists in the Moscow theater hostage crisis. Russia did not even share the technology with its own EMTs, and over 100 people DIED to protect the secret.
From what I have seen, and based on the way that Russia protected the technology of that operation, surreptitious sedation with carfentanil aerosol has always been an intelligence agency "precious" – NOT something shared with every Tom, Dick and Sally gumshoe private investigator.
The advanced nature of this opioid dispenser tool in 1981 never sat well with me as being a simple operation by lawyers and P.I.s – particularly in combination with the almost futuristic nature of the "protocol" that I was being subjected to. These people seemed HIGHLY skilled. However, I never had any real evidence that it was an intelligence agency. THAT idea always seemed far-fetched. WHY would people with IC skills CARE about our little scandal?
Q set me straight – even if it was just an accident – even if it was just my MISINTERPRETATION of a crumb. Part of the beauty of serendipity, if that's the case. Simply get people thinking, and they will FIGURE THINGS OUT.
An incredible clue that was buried in #Parkland explained it all.
LEVERAGE.

Q !UW.yye1fxo ID: b7510a No.480458
Feb 24 2018 01:53:47 (EST)
Stanislav Lunev.
The BRIDGE.
Payback for today.
Q

Q Post 827
What was significant about that day? Ten days after #Parkland? Information about the #Parkland STAND-DOWN began to leak.
Once I realized that the FIU bridge collapse (March 15, 2018) would act as LEVERAGE against Florida Republicans, who had been pushing BACK on the Parkland narrative, including release of information on the STAND-DOWN by Sheriff Scott Israel and his deputies, it occurred to me that MY case could have been leverage, too.
(Ignore for now the fascinating temporal problem. My "standard" theory of this Q post is that when "we have it all" + FISA monitored reactions to the Broward stand-down leaks, a "GO" signal was sent on the FIU bridge op, and mysterious BRIDGE chatter was picked up. Q was then used for a BTFO leak of that knowledge which FAILED. Don't even ask me on the "non-standard" explanation.)
See what I'm saying on how strongly they will protect this MK stuff?
The LEVERAGE was not an ACCIDENT. CA3 was not merely IMPACTED by our "scandal". It was the CAUSE of it. And once I had a new MOTIVE, I had a new SUSPECT.
DEEP STATE.
Slowly – carefully – the idea that DEEP STATE coordinated the oddly disconnected FACTS of my case, served to explain almost everything.
The thing was, it was still only 97%. There were just a few things missing. Little tidbits. And those tidbits were SOLVED if the "protocol" I had been subjected to was something similar to MK Ultra.
In fact, if the same type of protocol that I remembered was used at OTHER points during those decades between then and now, then EVERYTHING was explained.
One time was when people I came to trust (white hats) accessing me, trying to figure out what the hell was going on. I left beautiful "broken keys" behind which showed me (consciously) that I had been accessed – presumably by more modern and effective methods that left no room for easy eavesdropping by my conscious self.
Another time, a guy the black hats tried to use AGAINST me (I was wise to him immediately), actually WARNED me – in a very bizarre way that clearly worked around some kind of mental block. He began to descend into what I now realize was programmed shooter psychosis. He went from happy and sane to presenting almost like The Joker. But as he got worse, he made an effort to reach out to me and used an almost schizophrenic metaphor to warn me about a person – someone I would have otherwise not suspected of involvement. Thanks to his warning, which I took VERY seriously, I was ready when that person tried to set BOTH of us up.
It was a brilliant ploy. It was sure to yield two dead guys – one poor schmuck and his "crazy friend". Both of us "horrible gun owners".
Thanks to the guy's warning, I played along with the set-up, but then snapped the trap with a "sensible stick", and shocked the plotters to the core. The looks on the faces of the American culprit and British co-conspirator were priceless when I did the OPPOSITE of what they expected, and they had to scramble to disarm the plot.
They KNEW that I KNEW. And yet they could not be SURE.
Everybody ran (some within hours) and I was the only one left standing, thanks to one MORE failure of their protocol – this time the "crazy" guy who saved me AND himself.
Wise as serpents. It's the only way to survive sometimes.
---
The most critical realization is that the "unbelievable" events I could not explain and DID NOT report were the result of some kind of MK. I can now explain them easily, as a kind of psychotic micro-behavior resulting from an INTENTIONAL PROGRAMMING ERROR. Basically a LOGIC CRASH. It resembles SLEEPWALKING while awake, for lack of a better analogy. It's like an errant daemon that gets slipped into the mind's schedule.
It's really genius. I imagine that a LOT of experimentation was used to find this stuff. Probably millions or even billions of dollars. But how much are 58 innocent people's lives worth in Las Vegas?
Too bad, you murderous creeps. You shouldn't have abused this gorgeous technology. Now the People have to defend against it.
It was VERY difficult at first for me to accept that there is a hidden API by which a substantial number of people can be programmed to perform some simple act obsessively, compulsively, or irrationally, while fully awake, but I am now fully convinced that this is not only possible, but extremely useful and PROFITABLE for those who can and will convince themselves it's OK to use it on unsuspecting people.
In the case of the CA3 generated scandal, two people acted irrationally and compulsively on small things, that basically made it all go down. It was quite freaky. On a small scale, it looked like the behavior of people in that M. Night Shyamalan movie "The Happening". People just did "wrong stuff".
"Why in the FUCK did they do THAT?"
All people can do is blame themselves. I am SURE they used this shit on Bruce Ohr. Absolutely certain.
I believe that the way real MK works, based on the somewhat bizarre things SAID by the people during the things I failed to report, is a distorted weighting of reality, and a reduction of choice. I believe people are trained in a sense, and the behavior executes like a script. "If A, you should do B" or something like that. It's like a form of hidden training that "okays" certain behaviors very strongly, to the point of "you SHOULD do this".
NLP on super-steroids.
Notice how Wikipedia discredits NLP. Yeah, you jokers try it the way I saw it. It works WAY better the way Deep State does it.
If people can't REMEMBER somebody convincing them they need to do something, and they do it, somewhat obsessively, they simply blame it on themselves. It is SUCH a sweet scam.
If I had never been through this MK protocol, and managed to get memories of it back out through a combination of lucky breaks, I would never have believed it possible. But NOW?
I simply have to believe it. It explains TOO MUCH. There IS an API to make people do stuff. And that should scare the FUCK out of people.
I'm back to my motto. It is better to be RIGHT than to be BELIEVED.
And SOMETIMES, it pays to WAIT until there is a CHANCE for BOTH.

---
So – NOW you hopefully understand why I've been a bit nervous lately. This stuff has to come out, but we are dealing with VERY nasty people. People who have literally spent MILLIONS to hide this stuff.
Stuff that Trump has deliciously unmasked OVER and OVER and OVER again during the last two years.
It really comes down to a choice. I can take the risks of a reveal, or I can protect myself and stay silent. I feel like I've finally gotten to the point that maybe a FEW people will believe this. If I reveal the truth, it will NOT be in vain.
Maybe somebody who REALLY knows about this stuff can come forward now, and blow all our minds with the FULL STORY, told by somebody who is FULLY outside the effects of MK (very important), yet privy to its secrets.
And I do authorize Trump and Q and WHOEVER to release stuff from my files. I will confirm. It will probably turn into a toxic crapfest, but how on Earth does that even compare with the dead on the ground in Las Vegas?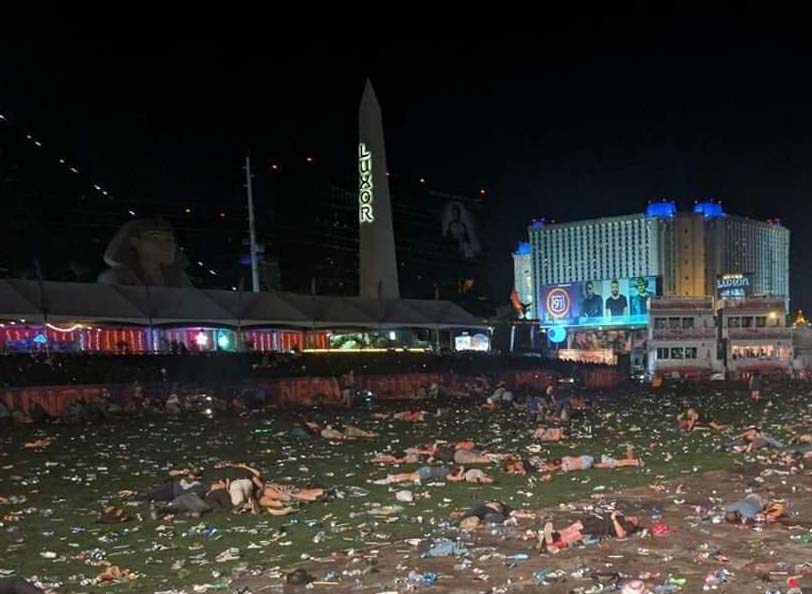 Until Trump changed the equation, I didn't think there was ever a chance to stand up to this stuff. Now I do. But I have been worried that my story might never get out if I don't reveal it now. One plane crash – one car wreck – one MK crazy with a gun. And the truth I know vanishes forever.
I could not take that risk.
No matter what happens now, I can rest easy, knowing I did the right thing.
I want to thank my friends, especially my friends here on The Q Tree, who ultimately gave me the courage to speak up.
And I want to offer my apologies to all the people who I knew were right, who I KNEW were telling the truth, who were NOT crazy, who KNEW there was something wrong, and who suffered while I kept my mouth shut to protect myself.
I'm a lot craftier than I am brave. I'm sorry.
---
With that, I take my leave. I will do my utmost to return, but if I don't, I hope to go to a better place.
God bless us all, and God bless America.
W
PS – I just saw that they have Nikolas Cruz on trial. My GOSPEL OF MATTHEW outrage is peaking. HE is not the person who should be on trial. I KNOW who should be – the people who DID THIS TO HIM. The people who USED HIM FOR POLITICAL GAIN.
I will release this early for maximum effect before his trial resumes.
THIS SHIT NEEDS DECLASSIFICATION.