Alternate Title: The moment I realized that GOD would back me in going asymmetrical on these unworthy China-compromised "U.S." military bastards.
---
I have recently come into possession of information which made a lot of things start making a lot more sense. I only needed a final confirmation that I was correct – and I just got it.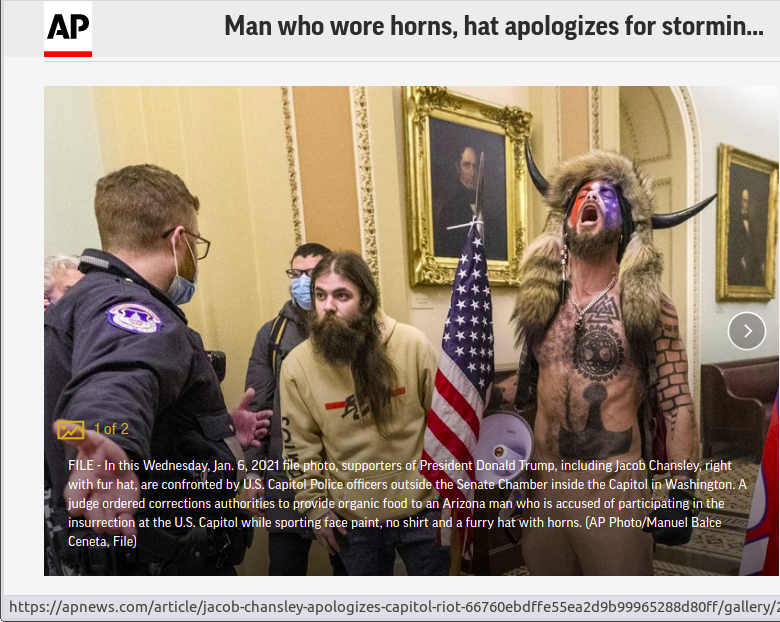 I want to thank churchmouse for alerting me to this recent news about Buffalo Boy, or as he is more Q-mockingly self-named, QAnon Shaman.
---
Man who wore horns, hat apologizes for storming Capitol
By JACQUES BILLEAUD
2 hours ago
PHOENIX (AP) — An Arizona man who participated in the insurrection at the U.S. Capitol while sporting face paint, no shirt and a furry hat with horns said he regrets storming the building, apologized for causing fear in others and expressed disappointment with former President Donald Trump.
In a statement released late Monday through his attorney, defendant Jacob Chansley said he has re-evaluated his life since being jailed for over a month on charges stemming from the Jan. 6 riot and realizes he shouldn't have entered the Capitol building. Chansley, who previously said Trump inspired him to be in Washington that day, said Trump "let a lot of peaceful people down."
---
That's just the beginning. We'll get into ALL of it in a minute. So what is the meaning of this?
TL;DR – "I'm peaceful, I'm sorry, Bad Orange Man let us down."
Stated on the first day of the "impeachment". Yeah, right.
Are you starting to see what they're doing there? This guy is an actor – supposedly – Jake Angeli being his stripper stage name – and yet the Fake News trots him out like something real.
Now, I'm always up for a good joke. Back in the days of my various amazing misadventures at MKULTRA University, we all enjoyed this kind of sport, and while sometimes our mocking names for each other, and for the things each other loved, were quite cruel, after a while one gets to feel comfortable with that Babylonian style of humor. It's very New York, quite frankly, and "I'm just bustin' ya chops, buddy" was rarely needed.
People understand this. Humor creates acceptance. Lovable Buffalo Boy is disarmingly lovable, and – well – that is the mark of a quality psy-op. How can I not respect that?
Even after discovering an enormous amount of fascinating information about this guy, I just can't hate him. He's just a lovable buffoon – right? And he IS – and you MUST grant me this – the very FACE of the "insurrection" – would you not agree?
Let's go on with the AP piece.
---
Chansley said he's coming to terms with events leading to the riot and asked people to "be patient with me and other peaceful people who, like me, are having a very difficult time piecing together all that happened to us, around us, and by us. We are good people who care deeply about our country."
Chansley's attorney, Al Watkins, released the statement about a half-day before the second impeachment trial of Trump was scheduled to begin in the U.S. Senate.
Watkins, who unsuccessfully sought a pardon on Chansley's behalf from Trump, said the Senate didn't take up his offer to have his client testify on how he was incited by the former president.
The defense lawyer said his client's apology wasn't self-serving but rather a genuine expression of culpability. Still, he said he doesn't think it's right for the government to prosecute people who were incited.
"If you believe the government is correctly prosecuting the (former) president, you can't at the same time hold criminally culpable those who were incited, because the people incited become victims," Watkins said in an interview.
Chansley has pleaded not guilty to felony charges of civil disorder and obstructing an official proceeding, plus four other misdemeanor charges.
The U.S. Justice Department declined to comment Tuesday on Chansley's apology.
---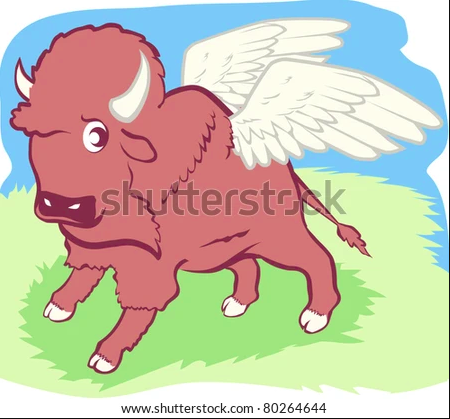 OMG, the poor peaceful baby – the pobrecito – was incited by mean old Trump!
I'm sorry, but I can't stop laughing.
Oh, my goodness, this is beautiful, beautiful psy-op right here. This is PAYLOAD.
This is SELLING THE SELL-OUT.
This ties in with EVERYTHING ELSE they've been doing. This is the TEMPTATION right there. This is Peter saying to Christ "You don't have to do this – there's a way out."
And once a patriot – a TRUE PATRIOT – sees that payload – there is only one proper response.
"GET THEE BEHIND ME, SATAN."
That is to say "I am past this decision. I will not take the safe, satanic choice. It is BEHIND me now. I will choose the future of pain and suffering. I will choose the Cross of Freedom over the satanic snuggles of phony forgiveness and luscious lies."
Truth is clarity. It's the brisk chill air of liberty in COVID-seared lungs, rather than the self-deceit of the warm, stupefying mask.
This payload is VICTIM STATUS. The left ALWAYS offers it. All you have to do is say BAD ORANGE MAN INCITED ME AND CAUSED INSURRECTION – I'M A PEACEFUL PERSON – I'M ALL CONFUSED NOW, and…..
I'M THE VICTIM!
Oh, my goodness. A real Indian – a REAL Sitting Bull – a real medicine man – sets this treaty on fire and hands it back in FLAMES.
Let's go on.
---
Chansley was among hundreds of pro-Trump supporters who charged past outnumbered police officers and stormed the Capitol as Congress was meeting to certify Joe Biden's electoral win.
Authorities say Chansley was one of the first people in the Capitol building, disobeyed orders by an officer to leave, refused the officer's request to use Chansley's bullhorn to tell rioters to leave the Senate chamber, and wrote a note to then-Vice President Mike Pence saying, "It's only a matter of time, justice is coming."
Prosecutors said a spear on top of a flagpole carried by Chansley was a weapon, though his attorney has characterized the spear as an ornament.
---
I want you to look at the INSANITY of our Department of Justice. They are fighting over whether that fucking spear was a WEAPON or an ORNAMENT. Meanwhile, one of the greatest crimes in history, involving all these characters, and committed to cover up an even BIGGER crime, goes not merely unpunished, but uninvestigated, by the very same people. Mostly because most of them are committing it, or are protected by it, and are collectively allowing it to happen.
The rest of the above, however, demonstrates the CARE and PLANNING which went into this attack on President Donald J. Trump. You can see that "QAnon Shaman" was very careful to prepare his planned pacifist EXIT from his dilemma. He caused no real mayhem, because he knew this precise exit was coming.
With apologies to every gay friend I ever had, the fact that Chansley's big crime was refusing to lend the kind officer his bullhorn to tell people to disperse – I simply cannot go there without screaming at this orchestrated farce, in Rocky Horror Picture Show tones, "THAT'S SO GAY!", as not just a way of saying "Yeah, I get it", but as a kind of camp praise of every peacefully spunky gay or "should have been gay" who ever lived.
Bravo! Somebody – wake up Mel Brooks. We need him again!
"Moving on……"
---
Since being jailed, Chansley has had two instances in which he wasn't eating because the detention facilities where he was being held didn't serve organic food. He lost 20 pounds (9 kilograms) during the latest starvation episode. Chansley, who calls himself the "QAnon Shaman," said he has been following such a diet for eight years while practicing Shamanism.
Last week, a judge ordered corrections officials to provide Chansley with organic food. He was later moved to a jail in Virginia after the District of Columbia Department of Corrections said it couldn't honor the court's order to feed him organic food.
---
And that is the end of the article.
Organic food! Really!
Are you starting to see how they just rub it in? How they mock us?
This is all meant to either demoralize us, or provoke us. The latter, preferably to violence.
They want to take our guns. They want to take our "people power". They want to wear down our "resistance".
Can EVEN YOU LEFTY "#Resist" types see it now? Can you? Or are you so bought into the safety of ORANGE MAN BAD, that you cannot see a system that either USES you or DESTROYS YOU?
Welcome to CHINA, leftists. You're getting your new China Joe good and hard, even though WE almost saved you from it.
Yes, almost. Except for the "valiant" efforts of a small cabal of powerful people, who made sure Trump didn't win, and thought we would never learn how they stopped him.
The same people who pulled off the buffalo jump.
And WHO ARE THOSE PEOPLE?
YES. Let's go there.
---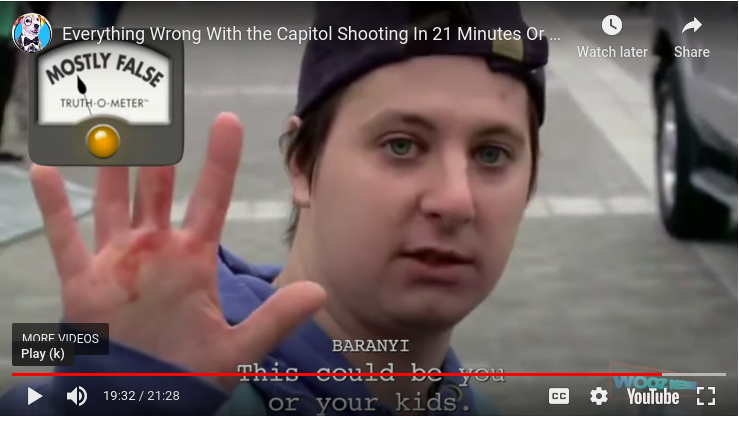 Everything Wrong With The Buffalo Jump
The video Everything Wrong With The Capitol Hill Shooting is genius. In the same way that the usual Everything Wrong With… videos tell the story of Fake Entertainment clocking in with less-than believable action and scenery under close examination, EWWTCHS simply busts the Ashli Babbit shooting as a cringe-worthy, staged operation, designed to float a meme that "Trump got somebody killed".
If you have not seen the video, I urge you to watch it, before going on.
It used to be on YouTube: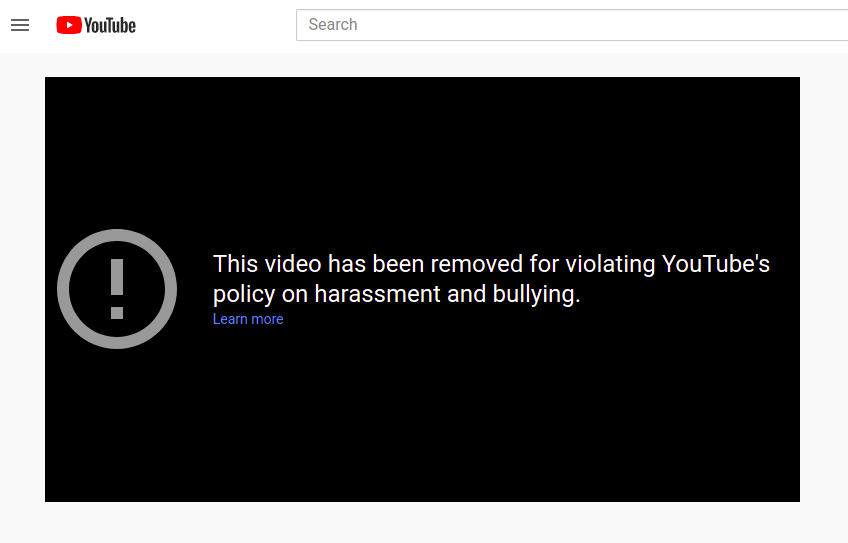 …..but now one has to look elsewhere. Here is Bitchute.
And here it is on Gab TV:
Now – I will only incorporate in a limited way, how the prominent Mr. Sullivan / JaydenX / whatever……..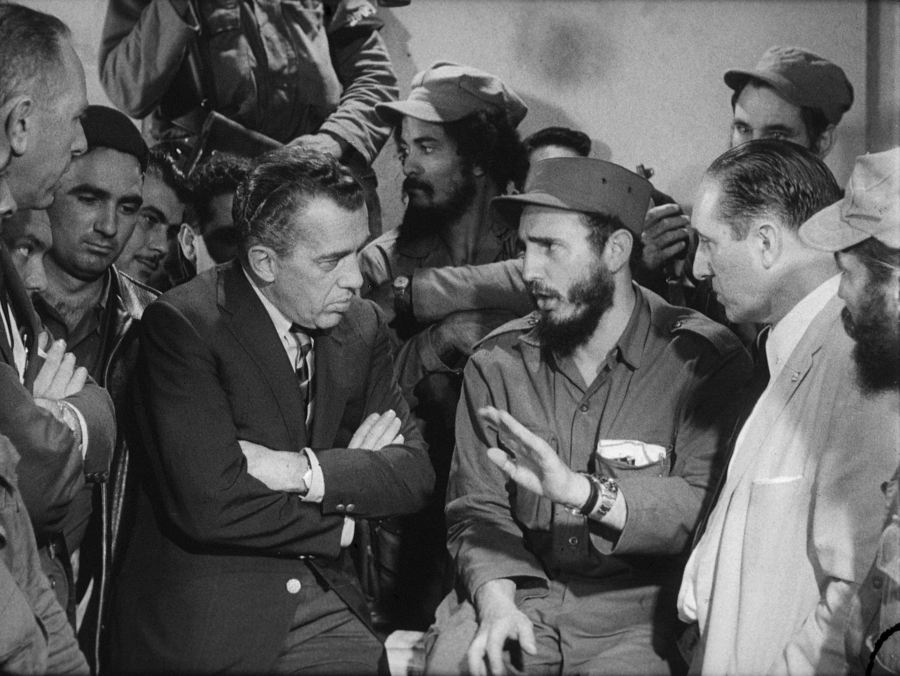 Sorry – not that Sullivan…..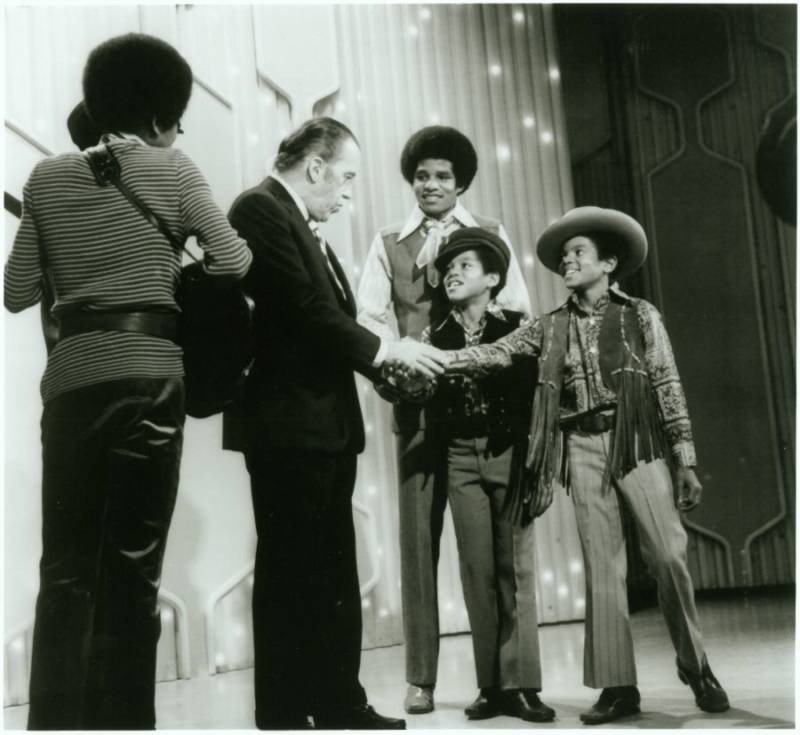 No, not THAT Sullivan, either…….. how about…….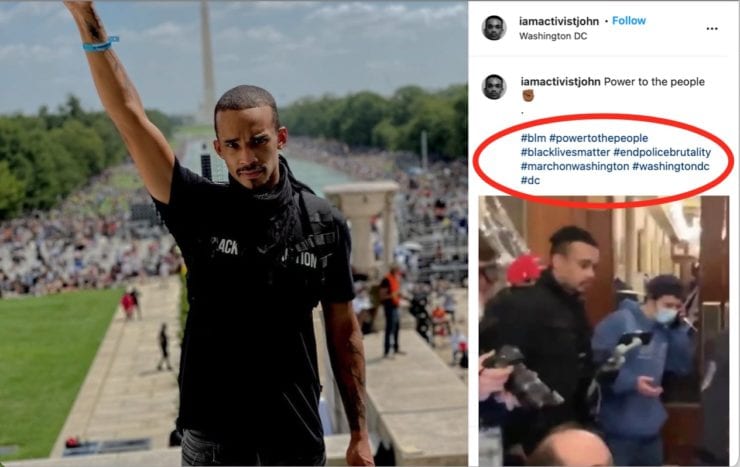 YEAH! That's more like it!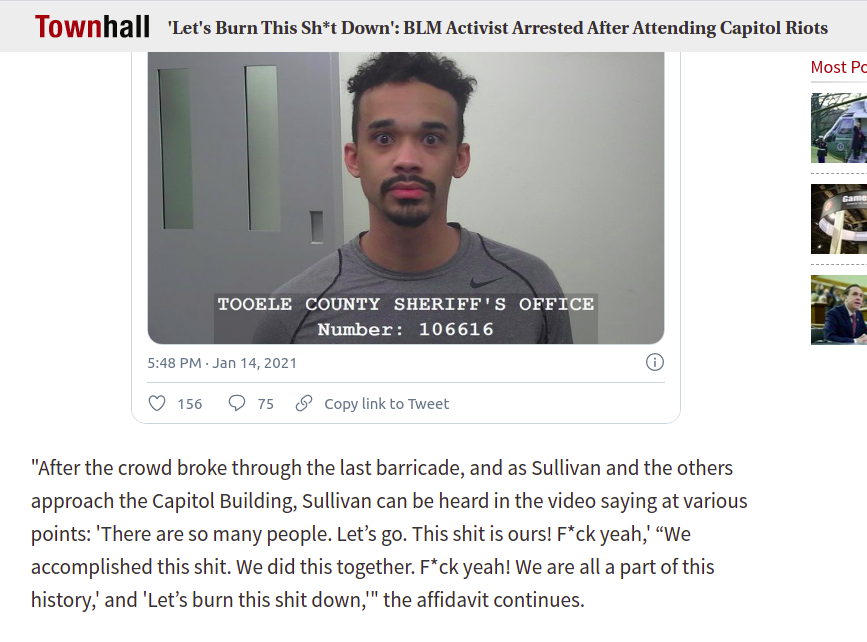 This particular Mr. Sullivan is HEAVILY connected to a lot of very high-level MIC stuff, not only through family, but just in general. He was raised in a "Religion of CIA" household (that would be Mormons), by a military father, and seems to have interesting "feelz" for groups across the spectrum.
Just read this stuff and see what you think. WINK, WINK.
LINK: https://www.sltrib.com/news/politics/2021/01/16/robert-gehrke-what-we/
ARCHIVE: https://archive.fo/1m9da
So this guy shows up with a CNN reporter….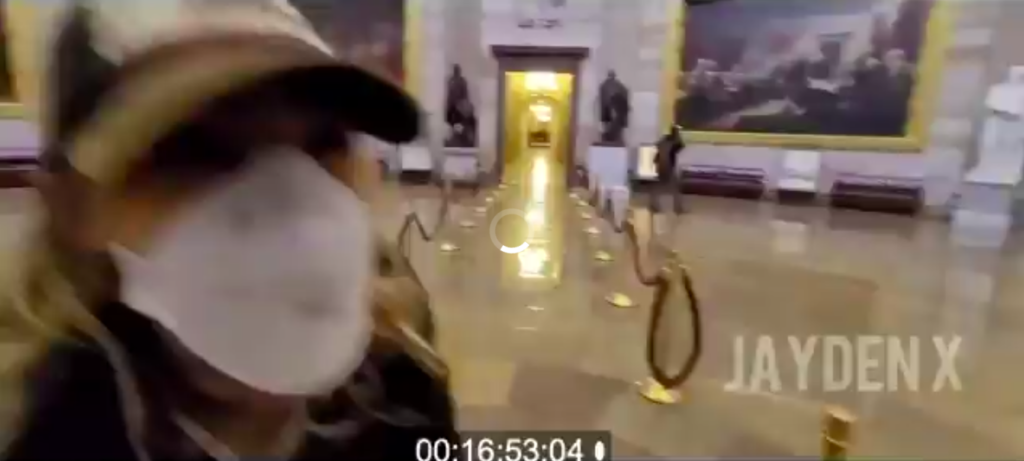 …….and leads an eye-rolling orchestrated event – straight out of active shooter training, only badly done – where an Air Force woman with what appears to be an "intel background plus cover" gets cringingly killed or at least it "looks that way if you suspend disbelief".
Are you with me?
I'd say we have a little "MIC" on this stuff. Although possibly without the real bullets.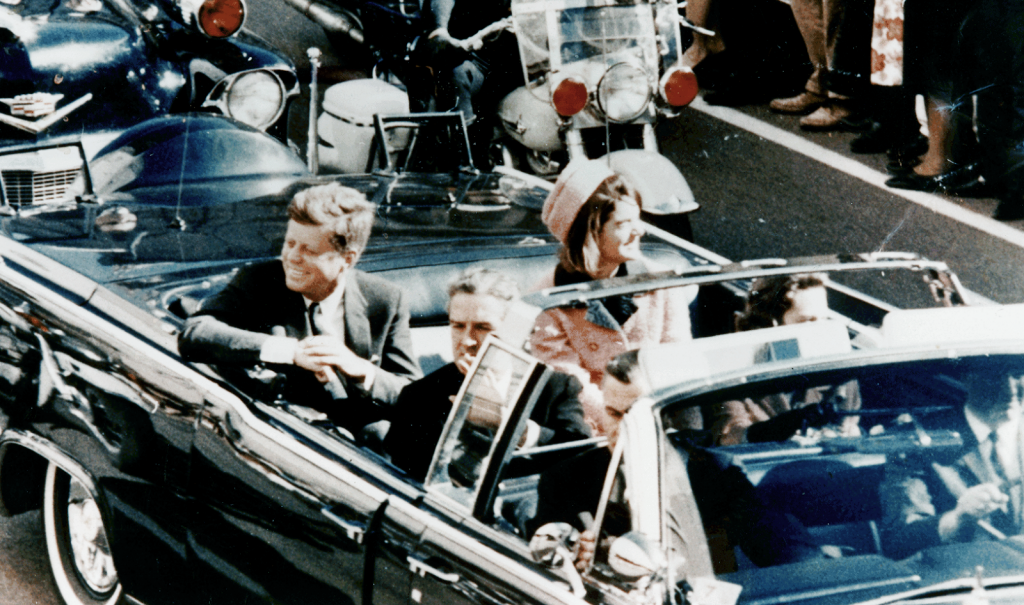 NOW – this stuff could be EITHER SIDE. I'm not going to get into that, because things get COMPLICATED when things ARE complicated. Sometimes, it's only the END effects that tell you whose side somebody was on.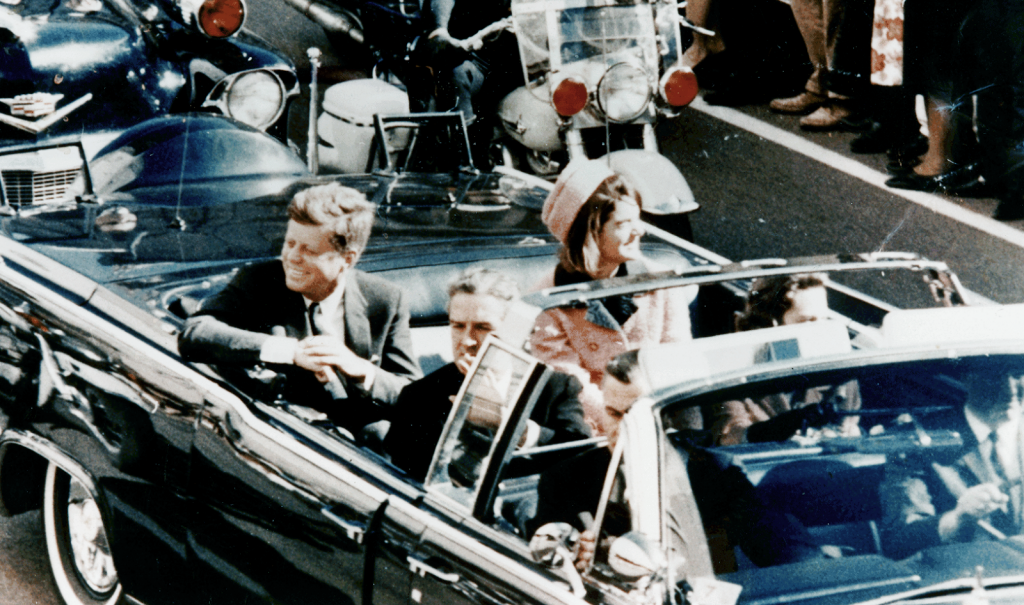 YEAH.

Yeah. Sometimes you don't REALLY know until the end. I get that.
SO – when I found all this information about Mr. Jake Angeli, I had to wonder.
This was in response to the "Everything Wrong With" video. (PRIVATE SOURCE REDACTED)…….
I haven't watched all of this video but Ive watched others. Much of what happened that day was a military op. It's why Pelosi was crying about her laptop being stolen. Had some bad stuff on it like her brother being a pedophile I read. I read many personal electronic devices were taken, not stolen, that day for evidence. It was behind clearing the chambers — go, go now for your safety, leave everything behind! Yep. That whole girl being shot scene was as fake as could be. As a retired RN I know that blood doesn't defy gravity and travel UP from her back to her front. Big nope! there. She's fine. Viking horn guy was one of ours. Very out there all the past year so everyone would know him. Made himself highly visible. He's one of ours, too. The actor "bio" found on-line for him — fake along with the name used on it. I had a photo of him shaking hands with Rudy G but lost it getting a new phone. He's a super soldier type but sorry to say I've forgotten his real name per his sister. She wanted others to be clear that he was not Pantifa and not a bad guy. Photos from his sister. Guy on the right. I think that's Chanel Rion from OAN maybe but not sure. Just know it's him.
Now – here are the pictures that go with this.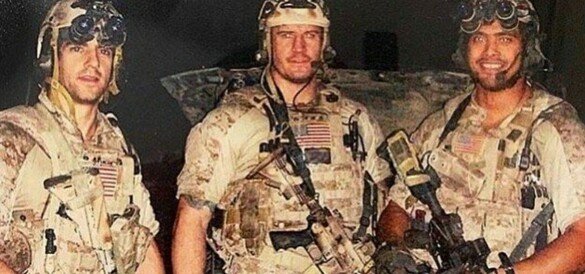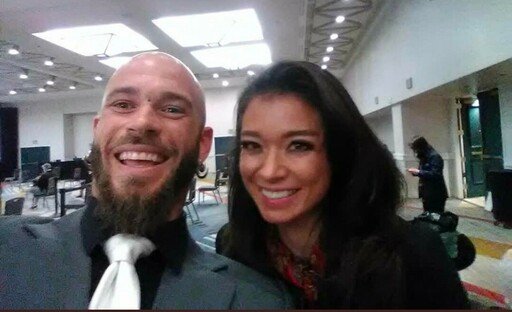 Now – beyond my impression that NONE of the 3 soldiers matches the guy with Chanel Rion, I wanted to check against a known picture of Jake Angeli / Jacob Chansley WITHOUT the warpaint.
Such a thing DOES exist.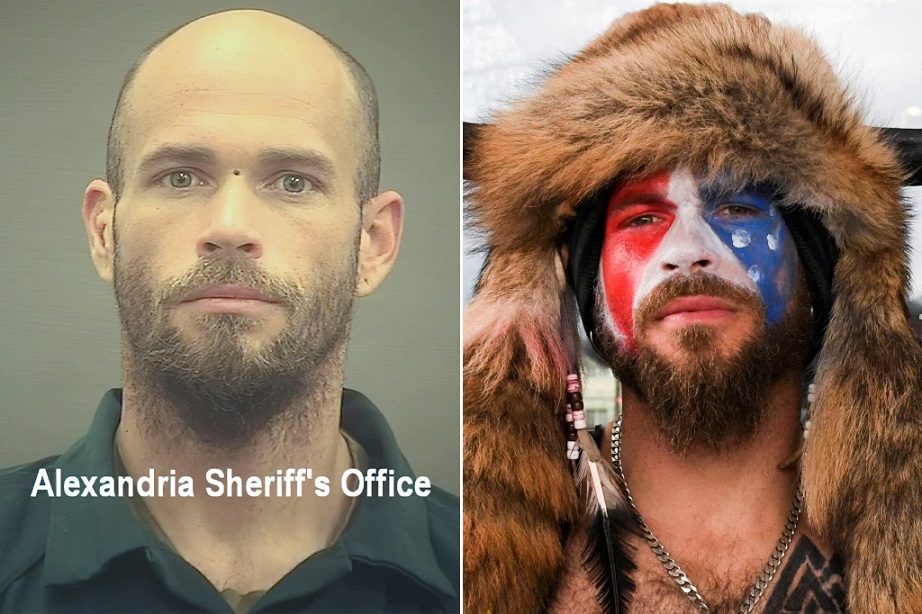 Look at the last comparison long enough, and you can see it's him. Then take that back to the picture with Chanel Rion, and it all makes sense. It's him.
Now, this is all fine and dandy. There's a lot of HOPIUM on this, to assume that it's OUR op, and it's not beyond the realm of possibility. Nevertheless, I decided to dig a little deeper.
I wanted to see where that Chanel Rion picture came from, so I did a tineye search, and found the original image: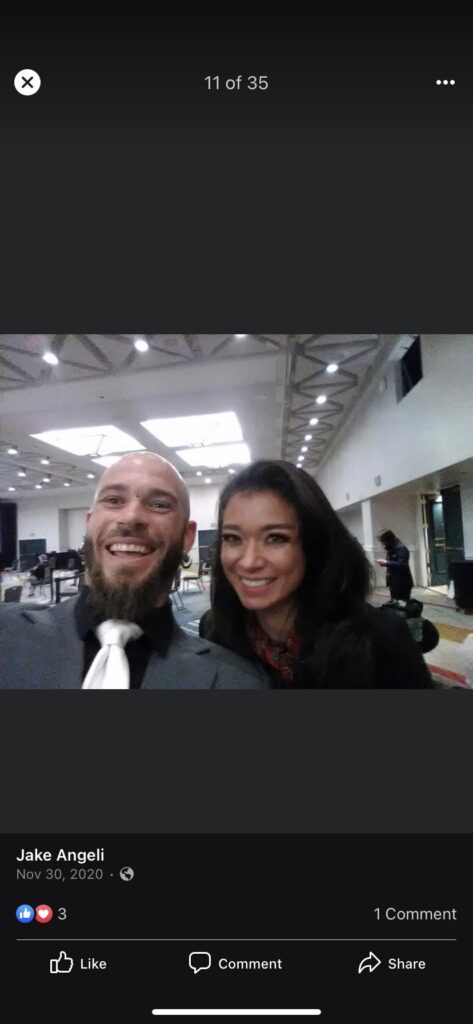 Now THAT is pretty interesting. It's Jake's fanboy picture with Chanel Rion.
And WHERE did it come from? Turns out, it was a TWITTER POST by a HARDCORE LEFTIST OPERATIVE, who was COUNTERING contentions that Buffalo Boy was ANTIFA or BLM.
He posted ANOTHER picture as well.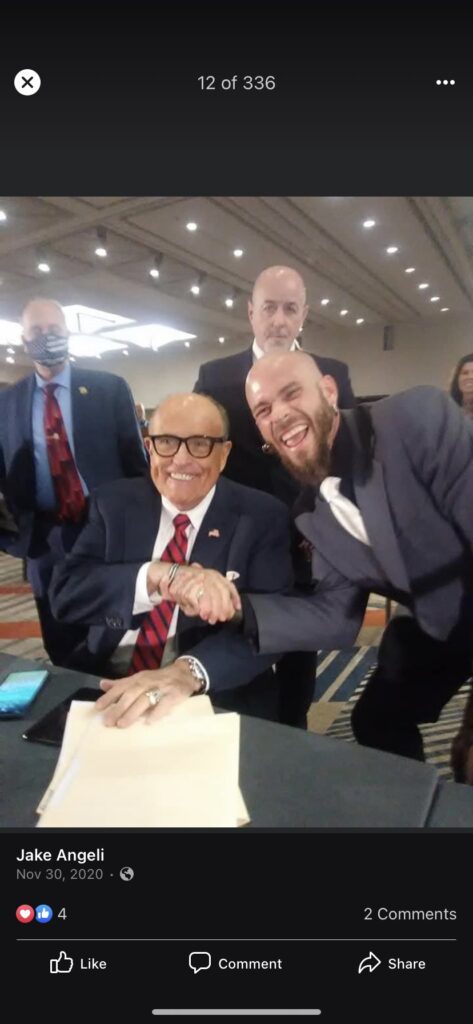 I repeat – an [apparently – I get that] unremittingly leftist Twitter account – a virulent Trump-hater – posted MAGA-doxxing photos of Angeli with two of the people who have been most faithful to Trump. They appear to be fanboi pictures, but still, he got CLOSE and got PICTURES.
Very USEFUL pictures.
Are y'all starting to see this now? How REAL sleazy operations work?
AND YET – in this same Twitter food-fight there were photos of Angeli at both BLM and climate change rallies, with an article for the latter: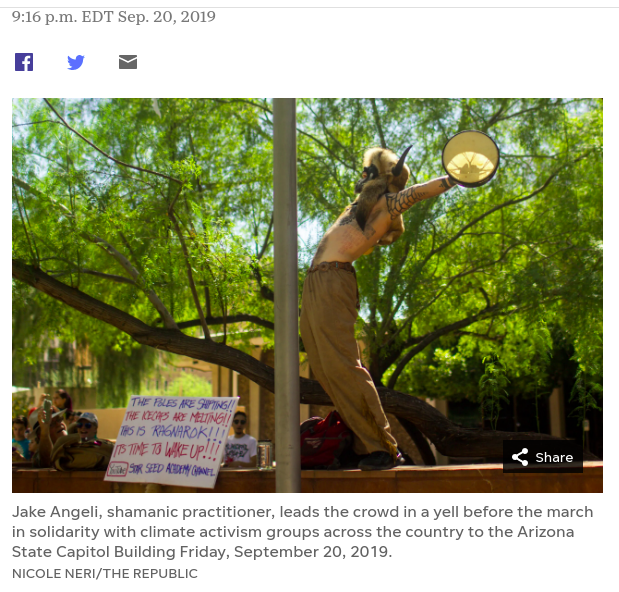 LINK: https://www.azcentral.com/picture-gallery/news/local/arizona-environment/2019/09/20/hundreds-march-arizona-solidarity-climate-strikes-around-world/2391592001/
ARCHIVE: https://archive.fo/7hgAp
Quite useful – at the very least – to make him seem a bit crazy, no?
Are y'all starting to see this?
Now I just need ONE MORE "confirming article" to round this all out.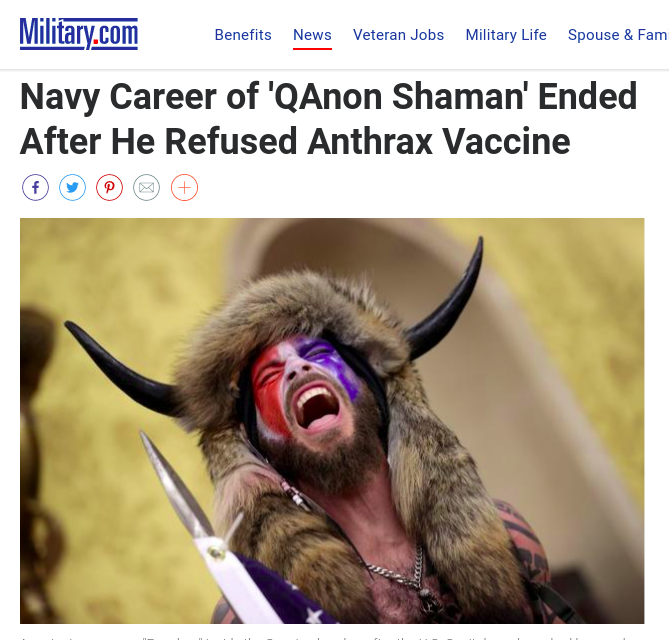 LINK: https://www.military.com/daily-news/2021/01/12/navy-career-of-qanon-shaman-ended-after-he-refused-anthrax-vaccine.html
ARCHIVE: https://archive.fo/Ibf4D
You can dig under this one for two more links:
LINK: https://taskandpurpose.com/news/qanon-shaman-guy-navy-veteran-vaccine/
LINK: https://www.military.com/daily-news/2021/01/11/qanon-shaman-arrested-storming-us-capitol-navy-veteran.html
SO – if you read up on Angeli's military career, then it just looks like Mr. Perfect Discreditation graduated with a degree in Anthrax Refusal, then went onto a career of infiltrating leftist organizations, until he appeared (in a sharp right turn) to be the perfect vehicle for discrediting MAGA and QAnon – not like the latter needed much, but nonetheless, he served his purpose.
And right as the impeachment opens up, he delivers the final payload……
"I'm nutty but nice, and peaceful, too, and BAD TRUMP incited me to violence and insurrection."
I mean, I suppose I could roll up my sleeve and inject myself with pure ChiCom HOPANYL at DEATH LEVELS and say "Hey, this is just cover – something WAY BIGGER IS COMING – that he HAD to do that to "sneak by" everybody's suspicions – he had to TAKE OUT TRUMP to prove himself to SAVE MAGA!", but what possible payload can this guy deliver FOR MAGA in the future? What possible payload that undoes all the damage he just did?
Or can we just, finally, at long last, admit that this guy was an MIC operative who helped take out Trump?
And THAT brings me to MY BIG PAYLOAD.
---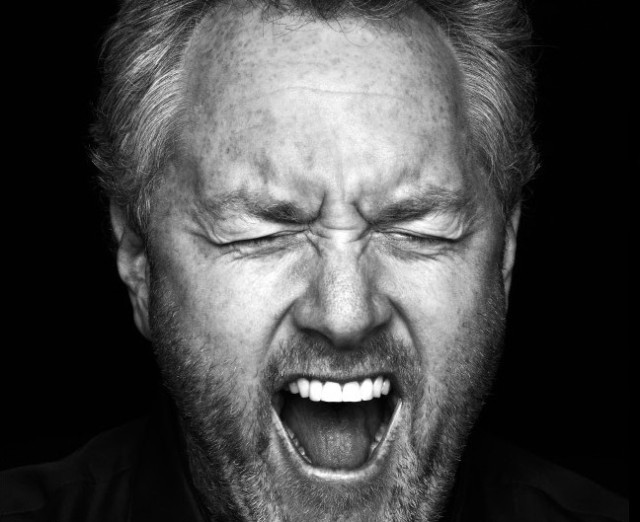 Wolf Moon's Asymmetric Counterattack on Chinese Infiltration and Control of Our Military
I am TIRED of being called a "racist" by lead-dumb brasstitutes and their civilian defense lady-boys who can't grasp ChiCom racial, political, societal, and military strategies. These folks couldn't spell 4GW if it walked up and kicked them in the ass. Which it apparently just did.
I am TIRED of being called a "white nationalist" by idiots who don't understand that being white and loving this nation are only "extreme" to people who have been hypnotized into a state of reflex delusion by much SMARTER people. People who think nothing of abusing psychology for their group gain, at the expense of this nation.
I am TIRED of being legally threatened for being an "extremist" or an "insurrectionist" because I oppose those who want to change this nation into its antithesis by cruel, cheating, lying methods – AGAINST the will of the people.
BUT NOW – it's much worse.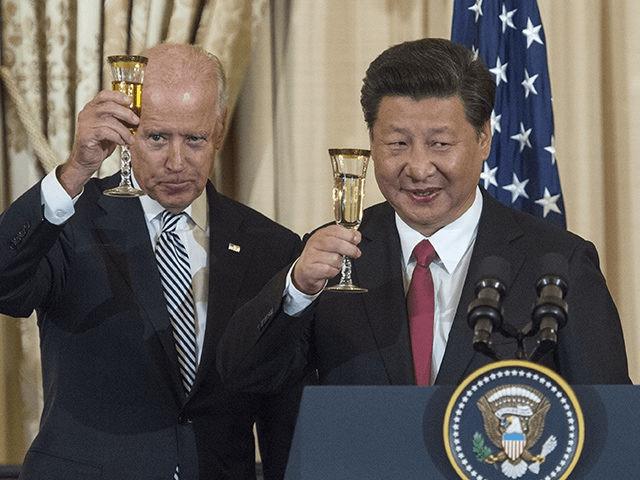 There is talk of "standing down" the military for what amount to political purges. They can call it what they want, but we know what it is. Sure hope China don't get any ideas during the "stand down". Sheesh. BUT CHINA JOE SAID DO IT!
The HORROR of this political attack on our military, is that the military is not allowed to engage in political advocacy of any kind, so they're PARALYZED while the Chinese politico-military spider draws in close to suck them dry.
Now THEY can't do anything, but that doesn't mean I can't.
As a civilian who loves our military, I cannot watch this crap and remain silent. But that's the asymmetric beauty of this situation. I don't HAVE to remain silent. I can call out all this Chinese race-mongering bullshit that is being leveled at our military and WITHIN OUR MILITARY through DUPES and IDIOTS all I want.
Trump understood this. He knew that all this critical race theory and related crap is a beautiful but very cold Han-Chinese catalyst to get the oxidizer of black America (sorry – caps for both or caps for neither) and the reducing agent of white America to BURN UP and EXPLODE. I find it actually very impressive that the ChiComs knew they had to up the stoichiometry of the oxidizer to get the maximum yield, too.
Meanwhile, the utter corruption of the Military Industrial Complex was just waiting to be put in service of China. I mean – you didn't think that Mr. Comey and HSBC and Lockheed and Hillary and Mueller all added together meant anything but CHINA, did you?
No, no, no – you don't start talking about "rooting out" "white nationalism" in our fine military, until you FINISH rooting out CHINESE RACE POISON, BRITISH IDEOLOGICAL SABOTAGE, and the CORRUPTION that invites both of them in at nation-destroying levels.
You want to play this game of FUCK WITH OUR MILITARY IN SOVIET AND MAOIST WAYS?
I can get people to join me in FUCK WITH OUR MILITARY IN AMERICAN WAYS.
Oh, I don't have to sit there and mess with this "Patriots" and "Oath Keeping" and all this stuff that the ChiComs have already made toxic using their race-minion Democrats, and that can't be understood by their money-minion Republicans.
We just come in and say "China has no fucking business running our military, and every time you utter their race garbage, you salute CHINA, and we call you out as a CHINA PUPPET."
And there's other ways, too, but for now, rooting out pro-China extremism in our military seems like a winning strategy.
The race stuff is CHICOM ideological infiltration.
The trans stuff is BRITISH ideological sabotage.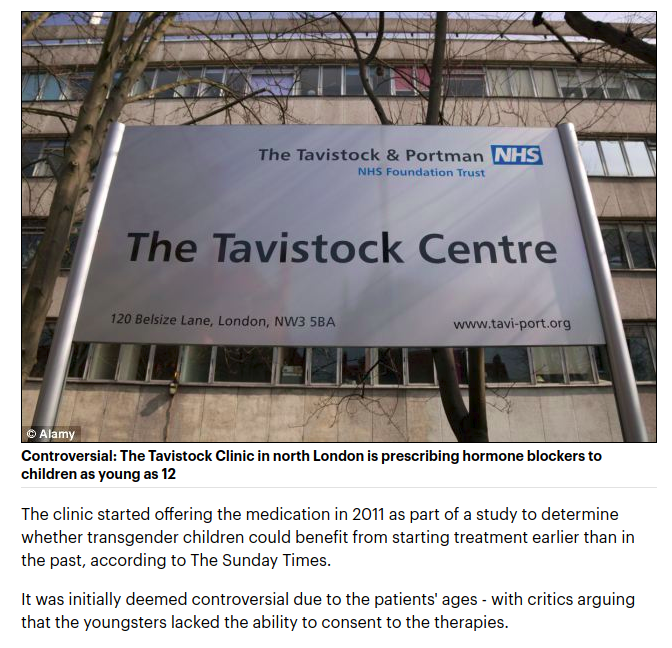 Anybody going to do anything about it? I would say that any time and EVERY time that somebody brings up "white nationalists" and "domestic extremists" in the military, that maybe we bring up the FOREIGN-incited extremism – the sneaky stuff that is already doing harm – and do something about THAT first. Because critical race theory and the like IS EXTREMIST.
Maybe we start with LIE DETECTOR TESTS.
Ain't that right, CHINA JOE?
See you around, energy-BOY. And here. Have your "buffalo chips" back. We don't need 'em.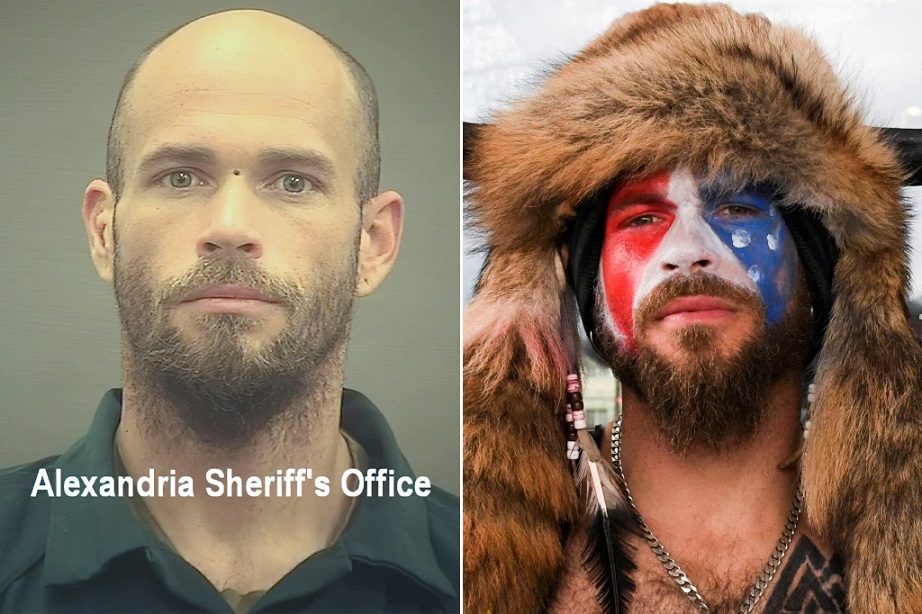 W
---
Prior Posts
---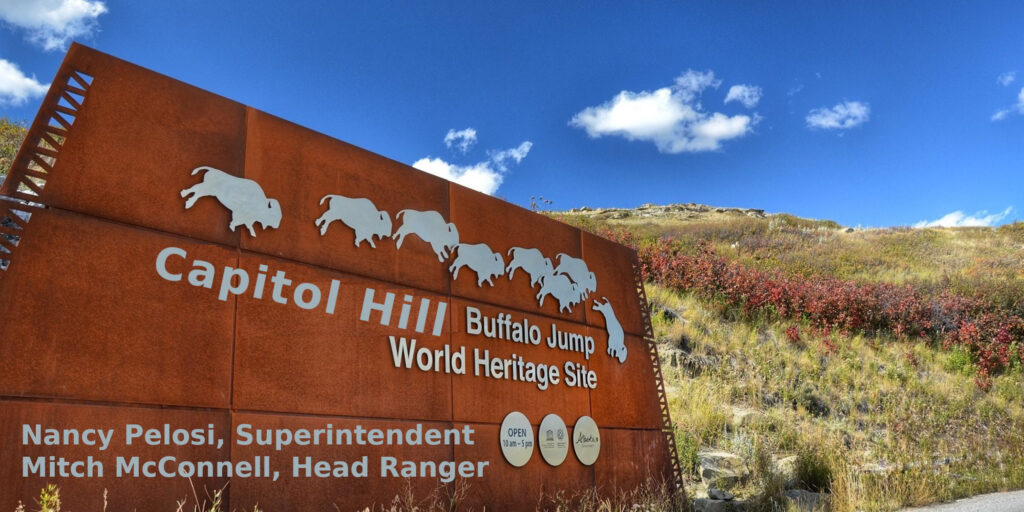 ---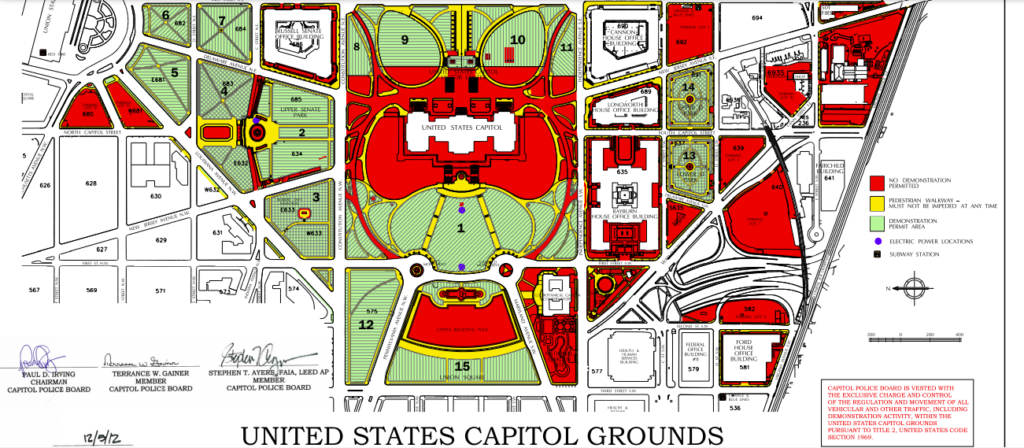 ---