I cannot claim credit for realizing that the tactical maneuver of Trump's supporters to their political demise on January 6, 2021 at Capitol Hill, in Washington, DC, was something known to American historians and anthropologists as a buffalo jump.
However, as soon as I heard the ill-fated demonstration called that, all my questions about what happened were answered. It was, by far, the most compact description of what occurred.
Herding Trump's supporters into a buffalo jump, at the very end of a long series of political and electoral humiliations, was actually a rather brilliant maneuver. The fact that Trump's enemies kept it a secret, or mostly so, seems remarkable at first, but you have to understand a very important point.
THE ENTIRE ELITE WANTED TO GET RID OF TRUMP.
Yes. Even Trump's "friend" Mitch McConnell. Even the three new Supreme Court justices who Trump and McConnell, together, had worked so hard to appoint.
NONE of them would stick up for Trump. NONE of them. It's too difficult, for those who have things to lose, and the other side knows this.
I can hear them now, either privately whispering, or at least thinking the following: "Wouldn't it just be better if Trump were gone?"
But it was more than just getting rid of Trump. Cue the greatest living asshole on Earth, David Plouffe, of the DNC, the Clintons, and the Obamas.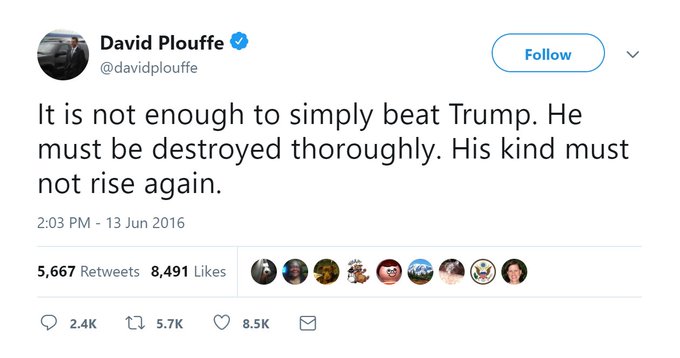 Yeah. And it looks like that was, indeed, the plan.
It wasn't just a set-up. It was an intentional humiliation of Trump and his supporters, designed to destroy his movement, which was otherwise destined to return power to the American people.
You see, it's not like they tried to hide it. It's not like they didn't just rub it in our faces.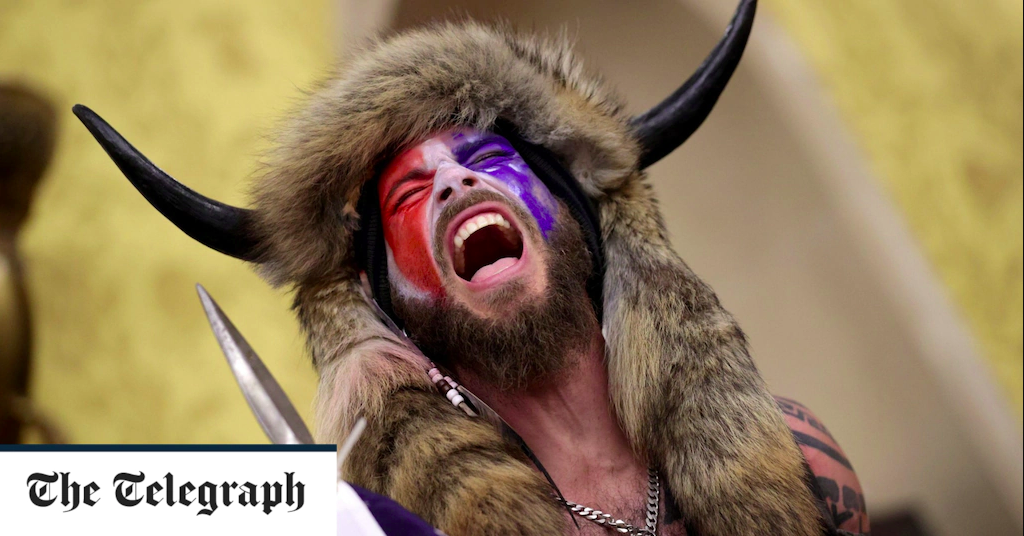 ---
ARE YOU SEEING IT NOW?
Here is some advice from Sundance over at The Conservative Treehouse.
DON'T LOOK AWAY.
I repeat.
DON'T LOOK AWAY.
They WANT you to look away, in some kind of quiet, submissive, humiliated shame, so that they can continue to rule over you, and the rest of the demoralized masses.
No. I'm not going to look away.
In fact, I'm going to drag you through what they did, every horrifying inch of the way, so that the only thing exceeding your shame and humiliation, is your ANGER at the people who would do such a thing.
To do such a thing to the GARBAGEMAN.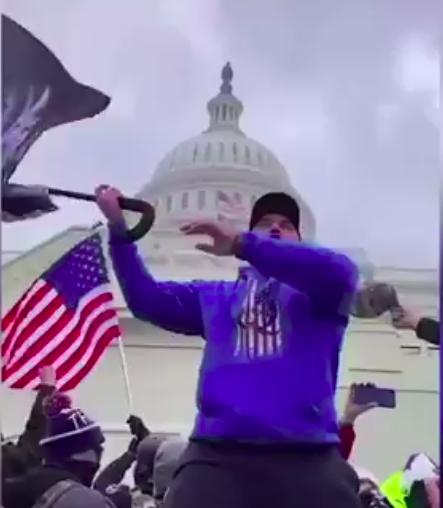 I am going to show you that they PLANNED A REICHSTAG, but all they were left with was a sad, brazen, wicked, buffalo jump of the very HUMANS who fix their cars, haul their trash, and carry their luggage.
Let's begin.
---
We're going to take this VERY slowly. Here are the tasks I lay out for us to understand.
What is a buffalo jump?
How did the Capitol Hill Buffalo Jump work?
What evidence do we have of such a plan?
How can we obtain justice?
How do we FIGHT against such an enemy?
I'm not going to be too rigorous about the organization of this post, because I will want to get into some sidebars, and show you links as they happen, not because they really belong at that point in the discussion. This is just a word of warning. Some things may appear out of place, and if they do, it's because I wanted them to appear out of place.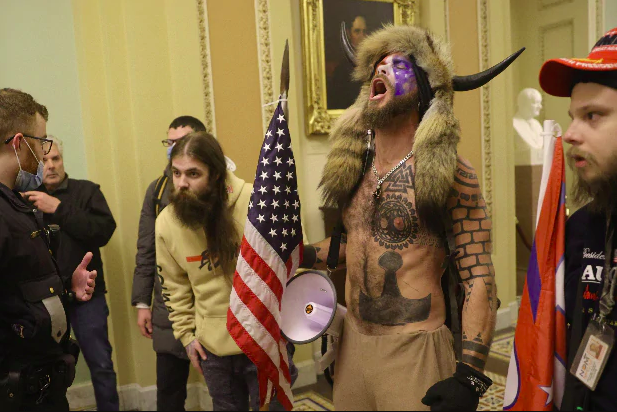 You're already starting to see it now – aren't you?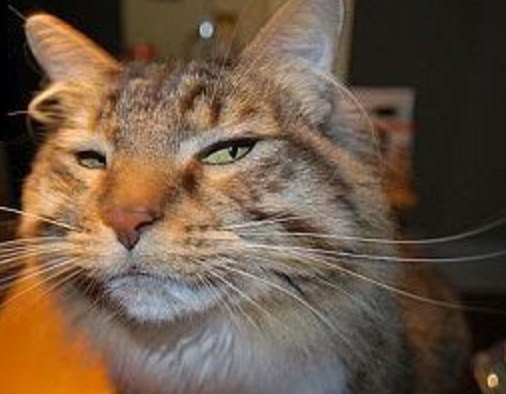 Good. I'm bringing my little friend along.
---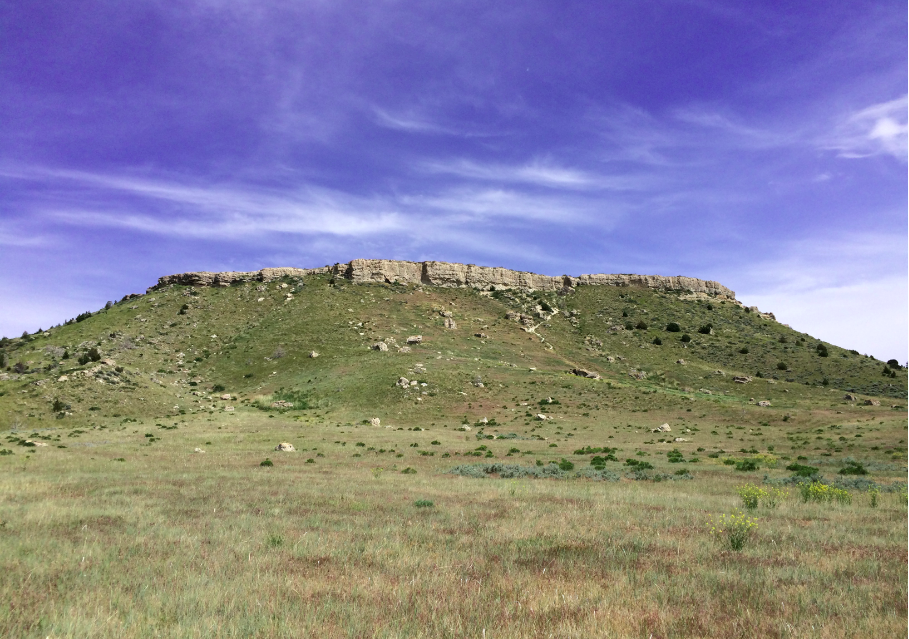 What is a buffalo jump?
Imagine this surreal situation. You are sitting quietly in this prairie field pictured above, hearing a distant rumbling which gets louder and louder, until you can feel it in the ground itself. Suddenly, thousands of bison are running off the edge of that cliff, like giant lemmings, into space, and then crashing to the ground below, in a pile of carnage and gore. Imagine the thundering horror of that freak tragedy.
That may be what a buffalo jump looks like to a casual observer, waiting patiently at the finale, but that is NOT what actually happens.
I can do no better than THIS description, by Katya Peterson, also archived HERE:
The whoop and cry of the braves. The startled bellows of the bison as they plummet to their death. The schthichk of skin ripped from flesh. The chanting murmurs of the butchers. Wood smoke. Dust. Blood crushed grass. Raw meat, slowly heating in the sun.

This is the pishkun, the deep blood kettle. For over one thousand years the Madison Buffalo Jump near Logan enabled comparatively feeble humans to take down the greatest animal of the American plains—the buffalo. Perfected over a millennium, the buffalo jump is one of the great innovations of pre-equine plains hunting. Using a variety of methods, Indian warriors would whip herds of buffalo into a frenzy, herding the agile behemoths to the brink of a cliff, where, unable to stop because of the stampede behind, the buffalo would fall to their deaths. Butchers (probably women) would then take over, dispatching any survivors, skinning, cleaning and butchering the animals. A persistent myth exists that the Indians, in their role as proto-environmentalists, would utilize every facet of the dead beasts. The eighteen feet of bison remains at the bottom of the First People's Buffalo Jump near Ulm, Montana belie this notion. Certainly motivated by respect for the animal and necessity, the Indians would use more of the buffalo than later hunters, but they also left enough behind for archeologists to establish the site as dating from at least AD 500, making it one of the oldest such sites in North America.

Katya Peterson, Virtual Montana, "the montana state park where i refrained from jumping off the cliff"
Now, let me disabuse you of any nobility-granting inclination to think this tactic was invented by American Indians. Driving game has been done by humans since prehistoric times. Going further still, trapping prey against a feature is a tactic older than humanity, and older even than land animals. Once could argue that it's encoded in GENETIC INTELLIGENCE, and has been since the first multicellular organisms used evolutionary algorithms to create their own entrapment features.
DRIVING PREY WHERE THEY SHOULDN'T BE only requires one thing. Predators that somehow understand or are literally adapted to the danger, and prey that either don't understand the danger, or DO, but are nevertheless forced upon that danger by individual or group needs.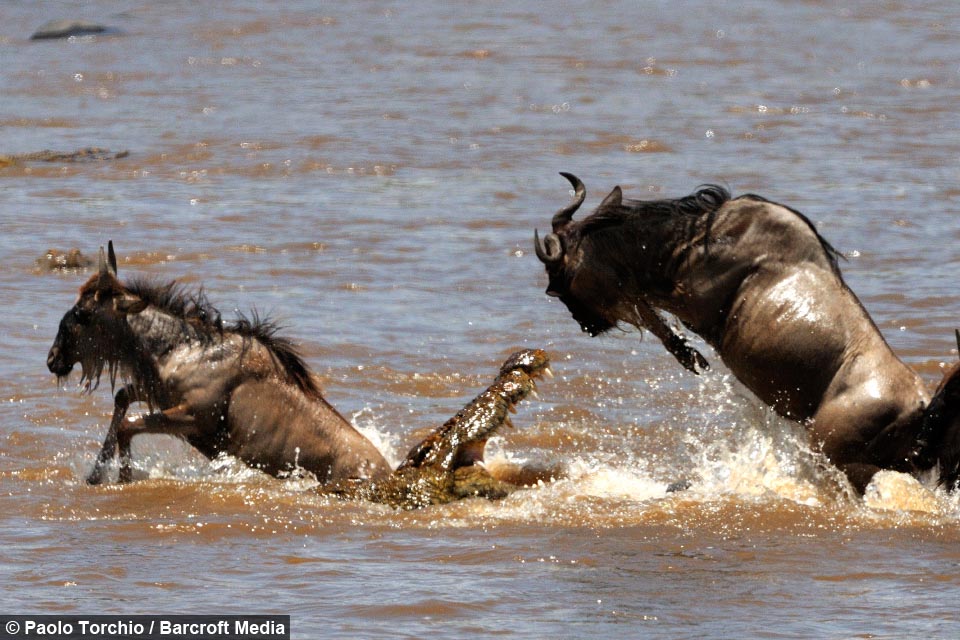 Sometimes the prey simply doesn't see the danger until too late.
Note that a school, a herd, or a crowd provides an ASSISTING FORCE to any trap. Because of NUMBER and SPACIAL CONSTRAINTS, any trap is going to work BETTER when more potential victims are pushed or pulled against it, and thereby constrained not to avoid it.
The difference between animals and humans, is that humans are much more cunning and long-term in their thinking, in how they prey on both animals and other humans.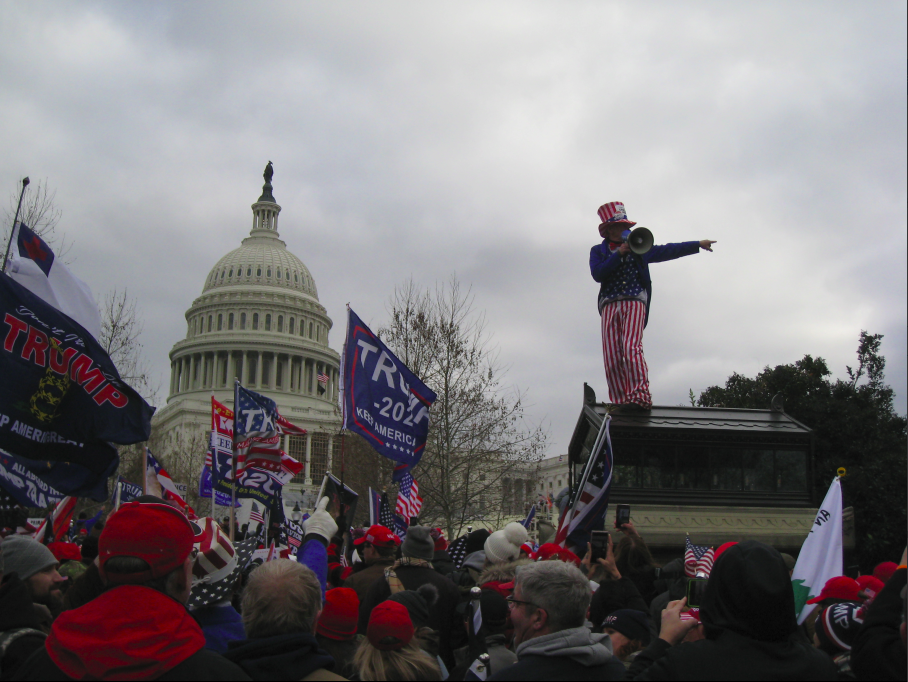 But before we get into the specifics of Nancy Pelosi's modern-day buffalo jump, let's look at the SOURCES and METHODS, so to speak, of the old American Indian buffalo jumps.
Wikipedia actually has a useful description: https://en.wikipedia.org/wiki/Buffalo_jump
These parts are extremely relevant.
---
Method of the hunt
Hunters herded the bison and drove them over the cliff, breaking their legs and rendering them immobile. Tribe members waiting below closed in with spears and bows to finish the kills. The Blackfoot People called the buffalo jumps "pishkun", which loosely translates as "deep blood kettle". This type of hunting was a communal event that occurred as early as 12,000 years ago and lasted until at least 1500, around the time of the introduction of horses. They believed that if any buffalo escaped these killings then the rest of the buffalo would learn to avoid humans, which would make hunting even harder.[1]
Buffalo jump sites are often identified by rock cairns, which were markers designating "drive lanes", by which bison would be funneled over the cliff. These drive lanes would often stretch for several miles.
Buffalo jump sites yield significant archaeological evidence because processing sites and camps were always nearby. The sites yield information as to how the Native Americans used the bison for food, clothing, and shelter. Plains Indians, in particular, depended on the bison for their survival. Every part of the animal could be used in some way: hides for clothes and shelter, bones for tools, sinews for bowstrings, and laces. Hooves could be ground for glue, and the brains could be used in the tanning process for the hides. The extra meat was preserved as pemmican.[2]
In one of his journals, Meriwether Lewis describes how a buffalo jump was practiced during the Lewis and Clark Expedition:
one of the most active and fleet young men is selected and disguised in a robe of buffalo skin… he places himself at a distance between a herd of buffalo and a precipice proper for the purpose; the other Indians now surround the herd on the back and flanks and at a signal agreed on all show themselves at the same time moving forward towards the buffalo; the disguised Indian or decoy has taken care to place himself sufficiently near the buffalo to be noticed by them when they take to flight and running before them they follow him in full speed to the precipice; the Indian (decoy) in the mean time has taken care to secure himself in some cranny in the cliff… the part of the decoy I am informed is extremely dangerous.[3]
---
More information is available here: https://en.wikipedia.org/wiki/Bison_hunting
This more general Wiki entry describes similar methods by which bison were driven toward, over, or onto various dangers such as thin ice, enclosures, narrows, circles of hunters, and other physical entrapments. All of these methods predated the use of horses, which fundamentally changed the nature of bison hunting for American Indians.
---
How did the Capitol Hill Buffalo Jump work?
Let me BEGIN with proper attribution. I'm not positive where I first heard the term buffalo jump used for the Capitol Hill debacle, but almost all usages that I have since found, go back to this video:
If that video doesn't work for you, try these links to it:
Banned Video: https://banned.video/watch?id=6005b9203aeba24828c6b8e2
News Wars: https://www.newswars.com/how-the-left-breached-the-u-s-capitol/
Brand New Tube: https://brandnewtube.com/watch/how-the-left-breached-the-u-s-capitol_FLfd2RRWu1cvtb5.html
Speaking About News: https://speakingaboutnews.com/how-the-left-breached-the-u-s-capitol/
Now this video begins to allude to the fact that many if not most of the most prominent "rioters" and "riot leaders" on Capitol Hill that day, especially those seemingly groomed for the media, appear to be ANYTHING BUT Trump supporters. That includes "Buffalo Boy" Jake Angeli, the long-haired Pelosi lectern swiper Adam Johnson, and MKULTRA crazy-eyed John Sullivan, who was one of the very first non-MAGA MAGA to be identified.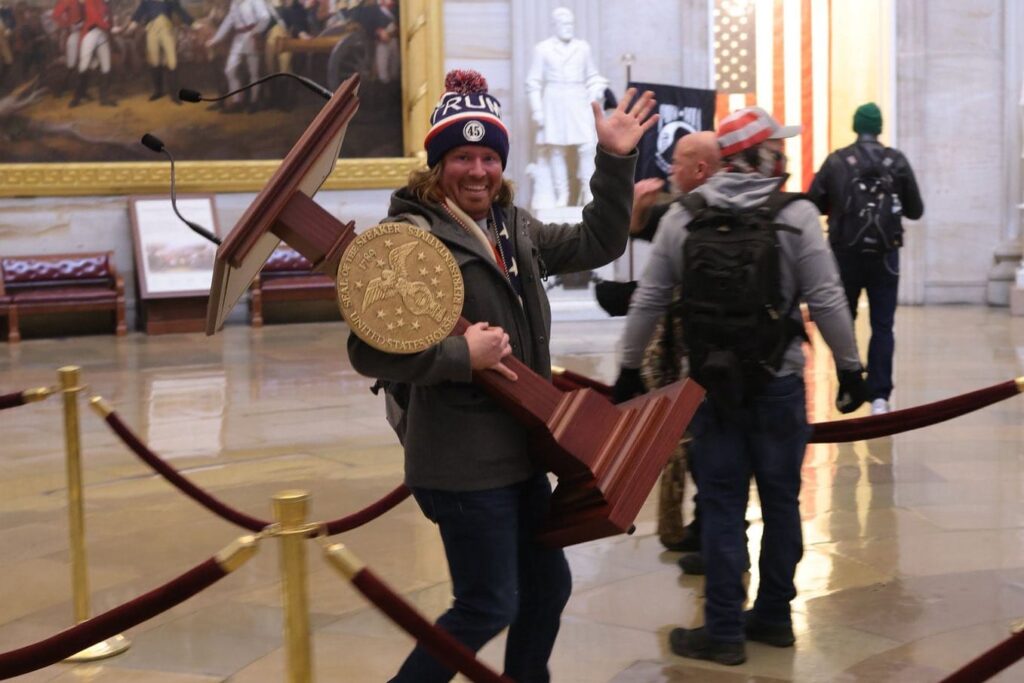 Here is a transcript of that video, which was published as part of the Bowne Report.
John Earl Sullivan appears to be a key figure in the left's buffalo jump of unsuspecting patriots to flood the U.S. Capitol on January 6th. Sullivan's brother James, turned John in to the FBI after he had previously been released. James explained to the FBI that he believed his brother was not only involved in the riots at the US Capitol but was somehow in charge of the breach into the U.S. Capitol. James Sullivan said "He was going in there to document but he was also part of the Antifa groups."

Further video evidence implicates John Sullivan with the intent to burn down the U.S. Capitol. An act that was last accomplished during the War Of 1812 by the British Military. If that isn't domestic terror than what is? While patriots and Q believers excitedly and respectfully traversed the Congress maze. And left peacefully after being told by one guard. Of course a pitched battle ensued, as the media would dub it. But where was the Capitol police to counter the potential visit by hundreds of thousands of patriots they had plenty of intel on hosting on that fateful day? These are questions you won't hear from the mockingbird media.

Jon Bowne, Bowne Report, https://banned.video/watch?id=6005b9203aeba24828c6b8e2
SO – you can see that somebody other than me came up with the term buffalo jump for what was done to us, and I was merely an early adopter once I heard it.
Nothing else captures not only the herding of Trump's supporters down Pennsylvania Avenue and Constitution Avenue toward their political demise – down those driving lanes past the rock cairns of government buildings – but also captures the falsely robed hunters – Antifa and BLM radicals or whatever they were – leading their prey to their demise by another force.
Indeed, the early congregation of the leftist radicals AT THE CAPITOL to breach the entrances was exactly like buffalo-robed Amerinds waiting behind rocks and in gullies near the cliffs to begin leading the bison over the edge to their doom.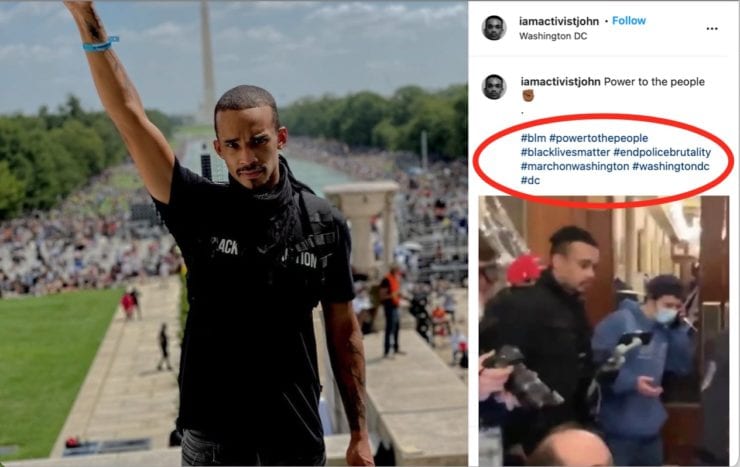 Are you seeing it now? The term buffalo jump is just too perfect. And they mock us at the same time with Buffalo Boy.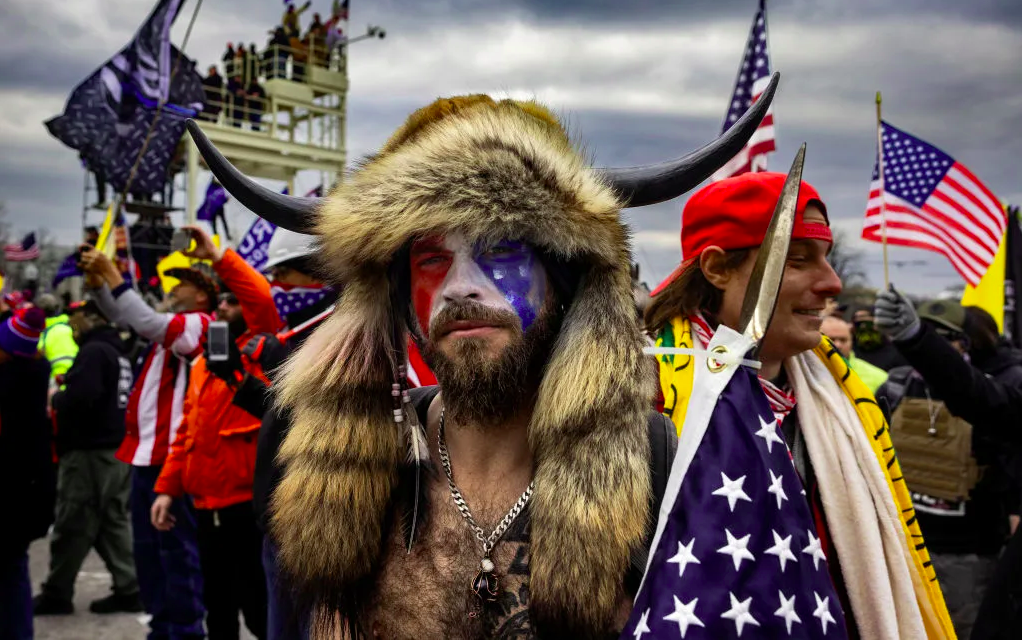 Note the other guy with Angeli, with the backwards MAGA hat. Multiple researchers have determined that the left-connected provocateurs used backwards MAGA hats as one of their identification symbols to each other.
So cold.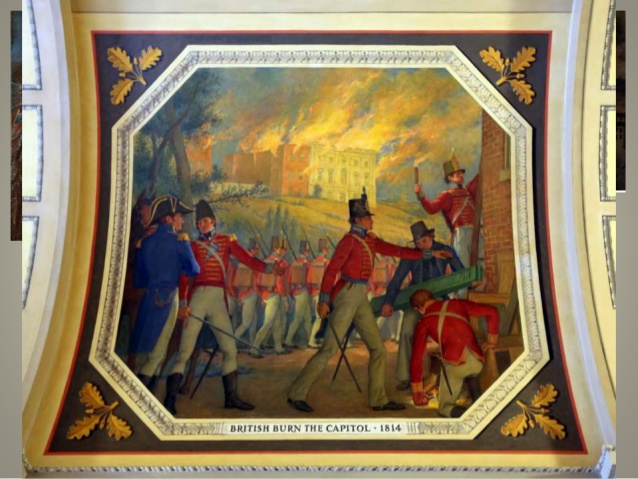 The point about "burning down the Capitol" and "British in the War of 1812" is actually critical, and I am extremely glad that the author of this video brings it up.
Embarrassing – right? I mean, BURNING THE CAPITOL would be the ultimate traitorous thing to do – RIGHT?
As I said earlier…..
DON'T LOOK AWAY.
In fact, push it through to SEE THE TRUTH, in reverse Alinsky style.
You are about to see how Trump's supporters didn't fall for the FINAL STEP of the plot – to set fires in the Capitol Building under the urging of the provocateurs – which would have irreversibly damaged Trump.
If you listen to the above and other videos, you can actually hear the provocateurs continuously suggesting BURNING DOWN the Capitol building and other greater acts of violence. They are pushing – but not themselves performing – acts designed to irreversibly tarnish Trump's movement. You can also hear a kind of silence, as they were unable to generate the kind of ACTUAL violence and destruction that they WANTED to generate.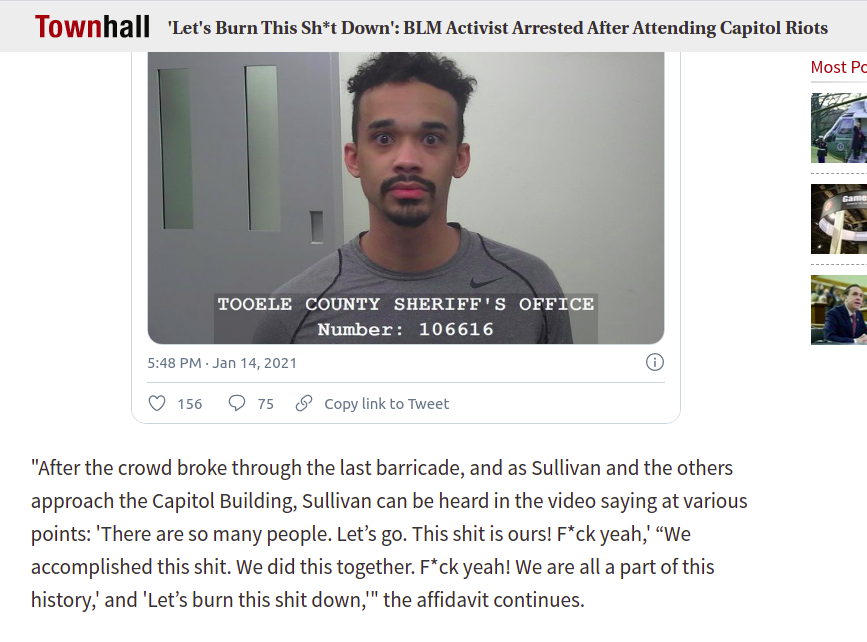 LINK: https://townhall.com/tipsheet/katiepavlich/2021/01/14/blm-activist-arrested-for-after-attuning-capitol-riots-n2583176
ARCHIVE: https://archive.fo/ZUJ87
THOSE are horrible, beautiful, indicting moments.
Don't look away.
Had these inciting leftists and bizarre MIC agents – whatever John Earle Sullivan actually is – in fact gotten MAGA to "burn it down", they would have indeed created a REICHSTAG MOMENT that would have committed irreversible arson on Trump's movement. There would have been no recovery from such a thing. Even if BLM started it, and everybody KNEW it, had MAGA "burned down the Reichstag", all of us who were there, would be in prison RIGHT NOW.
Can you see that? Can you see that I would be in prison RIGHT NOW? Even if peacefully rallying OUTSIDE the Capitol Building?
Don't look away.
The fact that Nancy Pelosi's radicals DIDN'T get the kind of response they wanted – that nothing ignited in the crowd to set fires – made this plot a spectacular DUD. It was like a Molotov cocktail that whispering leftists talked us into throwing into the Capitol. It went through the window, but didn't break – and then the flaming wick went out.
This is now SPECTACULAR EVIDENCE of what Trump's enemies tried to do to us, and FAILED.
And the FBI let this guy, John Earle Sullivan, out? REALLY?
This just shows you what in the hell is going on. THEY'RE NOT ON AMERICA'S SIDE.
Let me repeat that for you.
The FBI assisted in covering up a LITERAL "Reichstag" plot to get MAGA to start fires in the Capitol building using BLM and ANTIFA, and then pin it on Trump's supporters. But Trump's supporters, in ironic similarity to the newbie Congressman "Bob" and his wife "Alice", from Trump's well-worn rally speech skit, were TOO AWED by the lovely and majestic building, to fall for it.
In beautiful irony, the same innocence which led Trump's frustrated plebes into the trap, protected them from the final destruction of both Trump and themselves.
This is why the FBI's prosecutions, now going after Trump's supporters mostly for ENTERING THE BUILDING, seem so hollow. Those supporters didn't really fall for the FINAL SOLUTION of the AMERICAN REICHSTAG.
Yes, I call them Bidenazis with REASON.
But FBI are not the only bad actors here. This is why the immediate over-reaction of Congress seemed so hollow and inappropriate to those of us in the crowd outside, when we heard that they were "sheltering in place" or whatever they were doing. They were prepared – they were waiting – for a plot that would have succeeded far more than it actually did. They were prepared for fires in the building that never happened.
So NOW you can see why John Earle Sullivan was ALSO involved in that very phony murder, which – thanks to the video record, seems so horribly staged and orchestrated – whatever really happened. Whether that woman is actually dead or not, does NOT matter. They had to have a death to make that ultimate "Trump got somebody killed" narrative. Whether it was a real death or a fake death didn't really matter. They needed a DEATH NARRATIVE. So they created one.
Amazing. Just amazing.
This Reichstag plot is one of the most amazing crimes in history, and the FBI is not only "seemingly oblivious" to it – they're helping to cover it up.
They're not stupid. Hanlon's razor is a the greatest, rolling, permanent false flag of all.
Aubergine's razor for the win.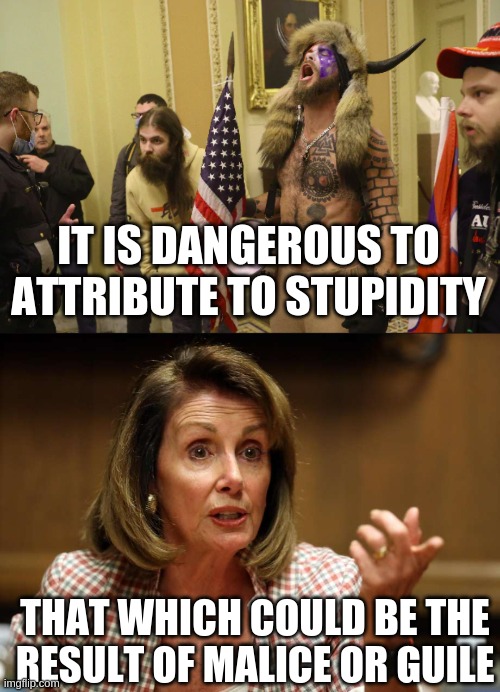 ---
But let's move on to another very important aspect of the buffalo jump plot. This was how the plotters made the "deep blood kettle" deeper, by putting sharpened stakes, pointed upward, at the bottom, where the buffalo will fall.
This is more of a movable tactic – an Amerind version of the punji stake. "Sharpened sticks at the bottom of the fall" is not an exclusive feature of the buffalo jump.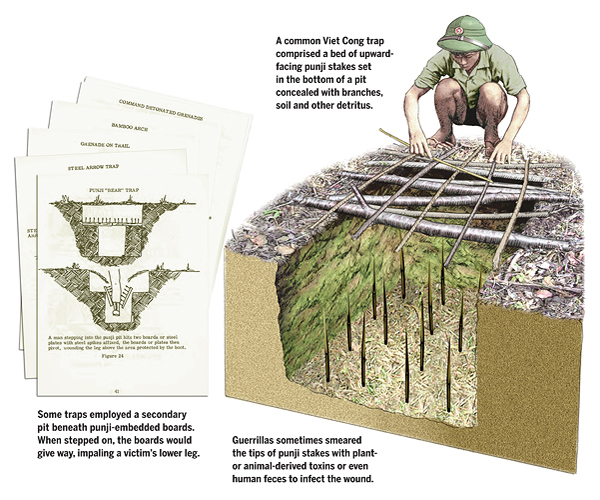 SO – what is the Pelosi/DOJ/FBI version of the Viet Cong punji stake? The sharpened pine branch in the rocks at the bottom of the buffalo jump? Something that I noticed in the FBI charging documents for MAGA protesters, and which Gail Combs has repeatedly warned about, and which she explained HERE.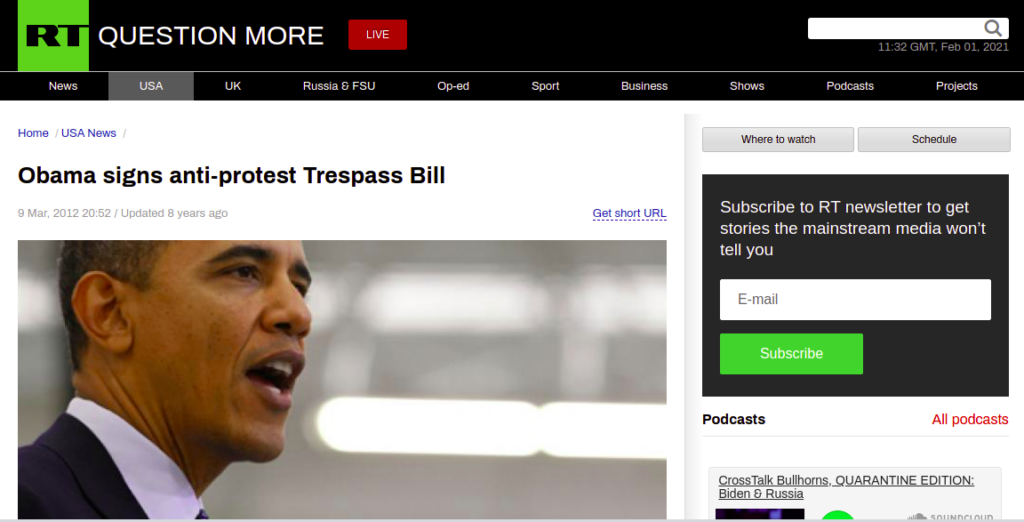 LINK: https://www.rt.com/usa/trespass-bill-obama-secret-227/
ARCHIVE: https://archive.fo/NhFGy
Obama signed this law, interestingly, in 2011. I want to thank Gail Combs for pointing this out.
This law is in addition to or commingled with SPECIFIC STATUTES about protesting at the Capitol. All of these laws are what are being used in DOJ/FBI charging documents against individuals.
This important part of the plot created highly manipulable law which makes protest in all the right places in Washington highly illegal – UNLESS Democrats (who passed the law) and their DOJ (because it is) excuse the protesters from prosecution by simply NOT PROSECUTING, or by prosecuting "lightly" and "favorably".
Thus, if you READ the actual code about protests on Capitol Hill (it has appeared in many places) it is written so that protests in ANY area of the Capitol are significant crimes. More than that – almost any kind of protest – even unfurling flags and banners, or displaying signs, in or around the building – is technically ILLEGAL.
Yes. Pulling out and displaying an AMERICAN FLAG in the Capitol Building, while on a tour, violates the rules AS WRITTEN. Sorry about that. You may not get prosecuted – but at THEIR discretion, you can.
And even bigger, this.
As far as I can tell, the GRANTED, PERMITTED RALLY at the site was – in and of itself – technically in violation of the Capitol Hill statutes. There is no way for me to read that statute, and think the rally which was planned, could possibly be allowed.
Now, you may or may not be charged for such a "crime", but if you read the code, you COULD be charged, at the sole discretion of the Powers That Be. There appear to be no exceptions, unless they are ensconsed somewhere else in the massive lawfare against We the People that American justice has become. What I read had no exceptions.
Thus, Nancy Pelosi can invite HER protesters right into the building and NOT charge them, but she can also prosecute TRUMP'S protesters who were both inside or outside AT HER DISCRETION.
Such Pelosi hypocrisy was demonstrated fully in 2011, when Pelosi PRAISED the "storming" of the Wisconsin Capitol.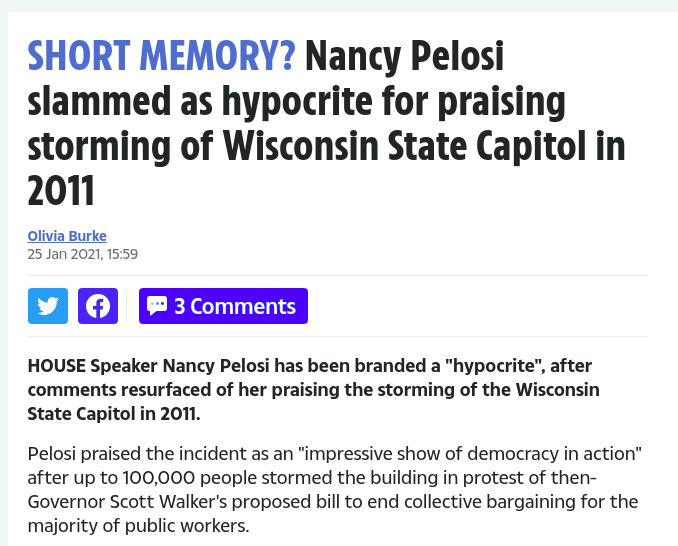 LINK: https://www.thesun.co.uk/news/us-news/13845523/nancy-pelosi-hypocrite-storming-wisconsin-state-capitol-2011/
ARCHIVE: https://archive.fo/enot4
This is a fun read, and I encourage you to click the link.
Now do you see why I keep calling the Capitol Building "Queen Nancy's Castle"?
But let's dig a little deeper here. When we do, you will see that Nancy Pelosi and her staff are VERY KNOWLEDGEABLE about "Congressional Protest Theater".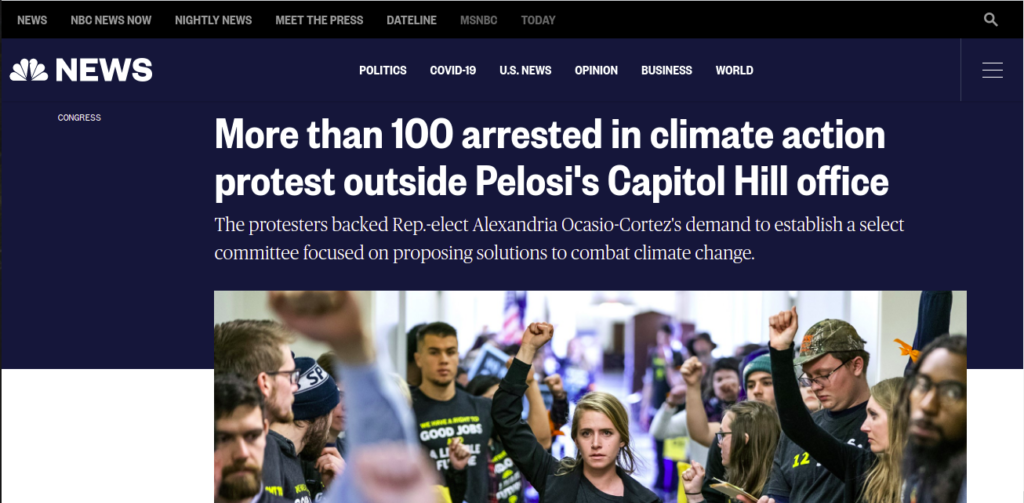 LINK: https://www.nbcnews.com/politics/congress/more-100-arrested-climate-action-protest-outside-pelosi-s-capitol-n946231
ARCHIVE: https://archive.fo/59ih2
This is a BEAUTIFUL example of how the DEMOCRAT MEDIA can amplify, in a positive fashion, a DESIRED, ARRANGED protest for the Demsheviks.
They spin this sucker just the way the Democrats need.
First of all, this wasn't Pelosi's main office. The article explains this. The media uses headline techniques to make this protest out as a bigger crime than it actually was, but these AOC-inspired protesters KNEW how to avoid more serious charges, apparently, by doing this at one of Queen Nancy's lesser offices, where she is not actually present.
CUE Gail Combs' point about the Obama trespass law, made above.
Now – this part is interesting. The FBI did NOT arrest these protesters. Why? Because there were PLENTY of Capitol Hill Police on hand to arrest them.
UNLIKE the much larger buffalo jump, where many of the Capitol Hill Police were actually sent home for the day. Where Nancy Pelosi AND Mitch McConnell both LOWERED SECURITY when asked to raise it. Where they REFUSED to bring in the National Guard to help – until they were not needed later.
Funny, that.
Read the details. It's very clear that this climate protest was ARRANGED SOCIALIST KABUKI.
I have no idea if these protesters were lightly charged, had charges dismissed, or whatever, but I can tell you this much. This was NOT referred to as an "insurrection". The FBI did NOT detain these protesters in all 50 states. Their mug shots were NOT exploded all over the media, with lurid stories from ex-boyfriends, and selected scandalous tidbits from social media, positioned to make them look like idiots.
NO! These brave youth are Climate Justice Heroes!!!
You seeing how things ACTUALLY work in Soviet America?
Good.
---
So let's recap here.
We had the PIT called Congress, about to SCREW Trump over the stolen election (the REAL CRIME here), with the able assistance of Mike Pence. But they all made it look like a possible ESCAPE ROUTE.
BUFFALO JUMP.
We had a scheduled protest rally there, on the wrong side of the building, which is technically in violation of the law anyway, but we didn't know that. It looked like we were approaching SAFETY.
BUFFALO JUMP.
We had President Trump innocently telling innocent people to march peacefully and safely down Pennsylvania Avenue. The crowd was so big that most had to go down Constitution Avenue. Little did any of us – even Trump – realize that we were walking down DRIVE LANES past ROCK CAIRNS of booing DOJ apparatchiks, to keep us moving FORWARD along the drive lanes.
BUFFALO JUMP.
We even had DC metro police cars on the edges of the drive lanes, to keep us moving absolutely straight forward, and not think about going anywhere else but straight to the Capitol.
BUFFALO JUMP.
We have various people positioned along the way, or moving through the crowd, directing people straight up against the West side of the Capitol Building – THE WRONG PLACE (think CLIFFS).
BUFFALO JUMP.
We didn't have anybody waiting at the Capitol Building to direct us AROUND IT, to the North side, which was too small, anyway. Instead, we had what appeared to me to be a cunningly limited military maneuver by both Capitol Hill police and the first arrivals, to anger the crowd and DRAW US INTO AN AMBUSH. To herd us right up to the CLIFFS.
BUFFALO JUMP.
Before we even got there, there were ALREADY leftist FALSE MAGA drawing REAL MAGA to help them begin breaking windows, pushing in doors, and basically creating a CLIFF for the HERD to come up against.
BUFFALO JUMP.
We had FBI and DOJ, which KNEW – which HAD TO KNOW – what was happening, waiting with sharp sticks of OBAMA LAWFARE and stone knives of ABUSABLE SURVEILLANCE – waiting at the bottom – the BUTCHER WOMEN of the Soviet Tribe – waiting for all the MAGA who followed the "brave" Jake Angeli and John Sullivan over the edge, where THEY, the FALSELY ROBED FAKE BUFFALO, hid in the rocks of FBI safety, as the rest of the real buffalo thundered by and over, to the media delight of the Soviet Tribe.
BUFFALO JUMP.
I find the whole thing fascinating and somewhat sickening, but I will tell you all this.
We had better learn to deal with this stuff, because the Soviet Tribe will keep doing it.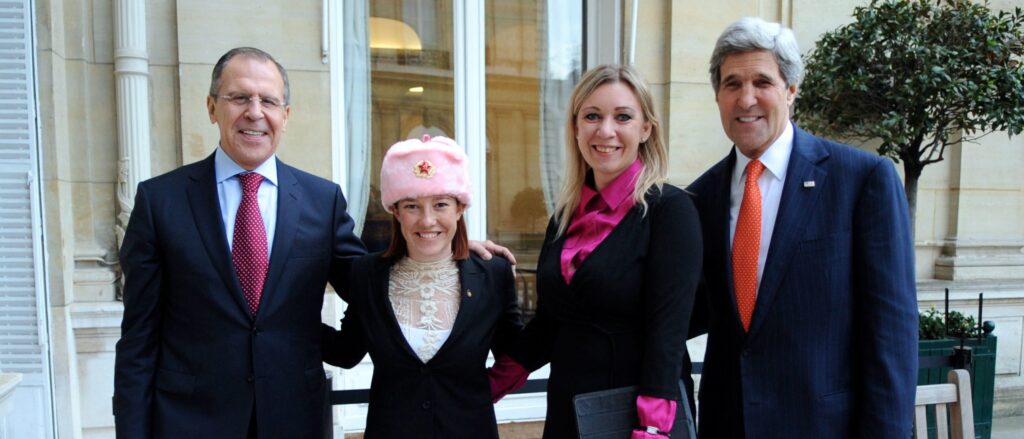 And that brings me to the greatest irony of all. Why I made sure – as a WITNESS to the buffalo jump – to "get away" and then document what I experienced IN WRITING.
They believed that if any buffalo escaped these killings then the rest of the buffalo would learn to avoid humans, which would make hunting even harder.[1]

https://en.wikipedia.org/wiki/Buffalo_jump
I agree. Let's make it harder. The Soviet Tribe are cunning and wicked, and they'll be back – probably with their devious, smallpox-blanket allies, the ChiNazis.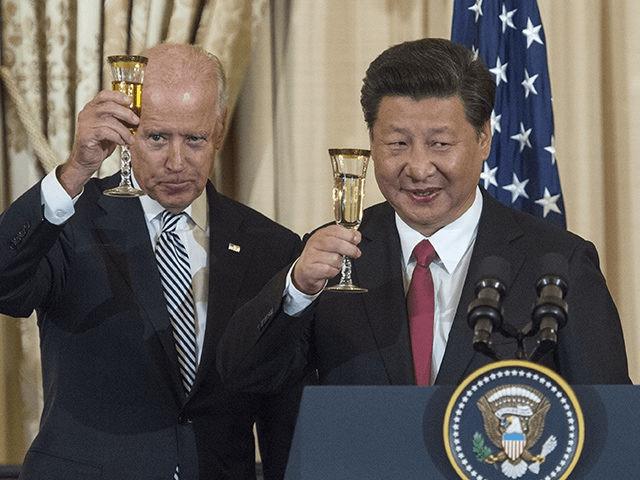 ---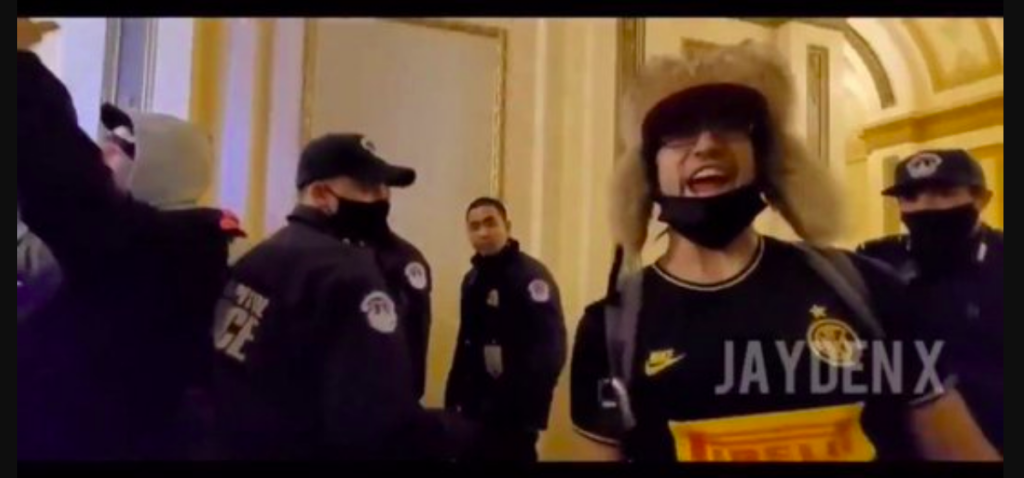 What evidence do we have of such a plan?
In my opinion, the mountain of evidence centers around BLM top activist John Earle Sullivan, BLM protester Jake Angeli, and their various MAGA-unlikely cohorts and fellow "buffalo-robed" inciters and misleaders from the left.
There is plenty of circumstantial evidence of "intentional bad preparation" by Pelosi and McConnell, as well as by other agencies and organizations. Every opportunity to secure the Capitol properly was turned down.
Aubergine's razor. They wanted to get Trump. End of story.
We can find more circumstantial evidence of likely-intentional neglect to deal with the crowd, but don't wait for a smoking gun letter or email saying "we're going to screw Trump and need to let the guard down on his MAGA idiots". Instead, expect the opposite at best – denials of security because of "we don't want to appear militarized, or to ascribe bad motives to Trump's peaceful rally."
You know EXACTLY how to play REVERSO on this. It's a game. There is no smoking gun.
Some of the Capitol Hill Police know SOMETHING, and two of them "could not live with what they knew". You can take that line BOTH of two ways, and it will be correct without a doubt.
Don't look there. Nobody is going to talk, and if they do, FIB will shut them up. WE KNOW THIS.
No – we need to get close to the linchpin of the crime – the buffalo robes.
The best evidence of a buffalo jump is the small group of leftist operatives who led the way – who tempted the herd to escape Trump's and the herd's nasty predicament of a LEFT-STOLEN ELECTION, by entering the Capitol Building in protest – a FOOLISH and ultimately DANGEROUS mirage.
If you are not really SURE that such a thing is possible, I want you to listen to a man who studies activist groups for a living, and who has a wonderful grasp of the HISTORIC REALITY of false-flag operations, to incite the other side into blame.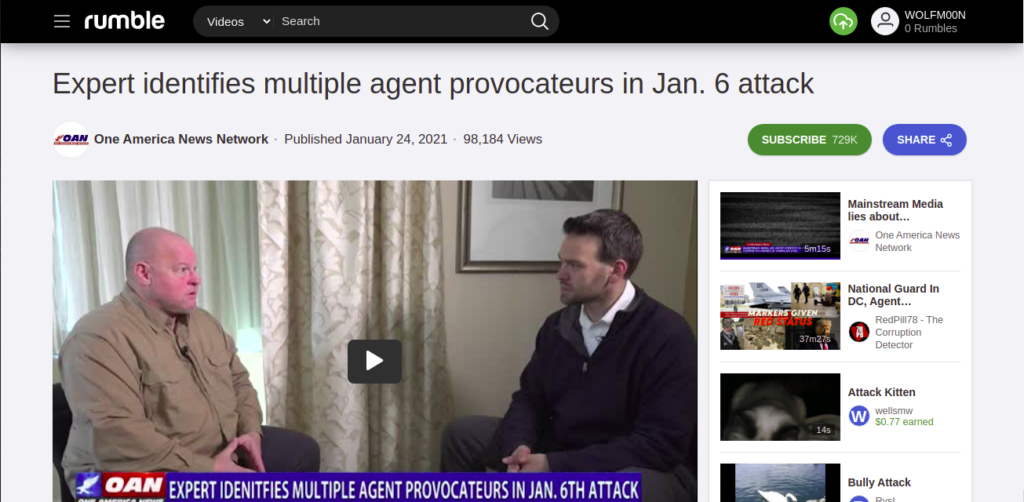 LINK: https://rumble.com/vd7fwb-expert-identifies-multiple-agent-provocateurs-in-jan.-6-attack.html
Here is the video itself.
This expert avoids naming names. HOWEVER, there is a really great ThreadReader post which ties together MANY of these false-flag actors, and does so at a name level.
LINK: https://threadreaderapp.com/thread/1349492807837372416.html
ARCHIVE: https://archive.fo/DpZuw
I have also compiled a nice thread with a good mix of interesting Trump supporters AND leftist inciters, who have been arrested. I refer to this as the "Breach Club Blotter". It includes many of the most visible miscreants – and for that reason, it includes a very high proportion of leftists and false flaggers.
The breach club thread includes a VERY important video shot by John Sullivan himself, which shows that he entered the Capitol along with a CNN reporter. He was supposed to delete that footage, and FORGOT.
It's VERY disturbing to any fool who still trusts the FAKE NEWS.
HOWEVER…..
In all fairness, before I go on, I want to make a VERY important point.
I may be "causatively cherry-picking" on the leftist radicals as inciters and agents provocateur, but if I want to be cherry-tree-level Washingtonian (old definition) about things, I have to ADMIT that I'm still cherry-picking.
Pelosi may have incited the Capitol violence using her small corps of radicals, but she still found a very good number of angry Trump supporters who were quite ready to be incited.
Just like in a buffalo jump, MANY more REAL BUFFALO go over the edge, than buffalo-robed FAKE BUFFALO who trick them. This is EXACTLY TRUE HERE.
THOUSANDS of MAGA buffalo "approached the cliffs". Probably TENS OF THOUSANDS. Out of those, HUNDREDS went "over the edge" or up against it.
It is believed by researchers of extremist groups that there was a maximum of 225 Antifa and BLM in the crowd or in the Capitol – not all of whom "breached the building". Yet there were HUNDREDS of people inside the Capitol building. Most of those HAD TO BE Trump supporters, and arrests bear this out.
Most of these were MAGA Patriots – some violent – some foolish – some stupid – but all insufficiently suspicious and morally discerning, IMO, because entering the building put them in Pelosi's and McConnell's most closely guarded territory.
We must be clear – there were HUNDREDS of people who were NOT Antifa and NOT BLM who took part in breaking windows, pushing past doors, and wandering around in the Capitol building.
To understand this, I find one particular USA Today article very useful.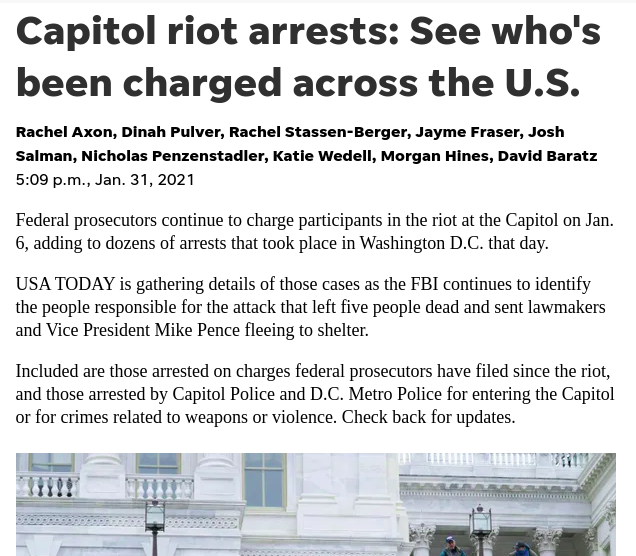 LINK: https://www.usatoday.com/storytelling/capitol-riot-mob-arrests/
ARCHIVE: https://archive.fo/vAQx8
I believe that while a very few of the people described (generally with no details) may be leftist provocateurs like Sullivan and Angeli, almost ALL of these anonymous names are MAGA Patriots, with their most angry statements being trotted out to make them look like dangerous revolutionaries.
Don't look away.
Study these cases. Read how these people – VERY MUCH LIKE US, but less educated on average – were angered and beaten down until they were ready to be incited to violence. This is EXACTLY the way that Hitler and the Nazis baited young Jews to anger and violence. MAGA-baiting NOW works EXACTLY the way Jew-baiting did THEN. You can even see a match in the SUBSET who were tempted into violence.
But with that, we need to get BACK to the task which the MEDIA is not doing – looking at the INCITERS.
Read about the MAGA Patriots to see how people were CHUMPS. Read about the leftists, to see how other people USED THE CHUMPS.
Now there were a few very interesting CHUMPS on the left, too. This is one of them.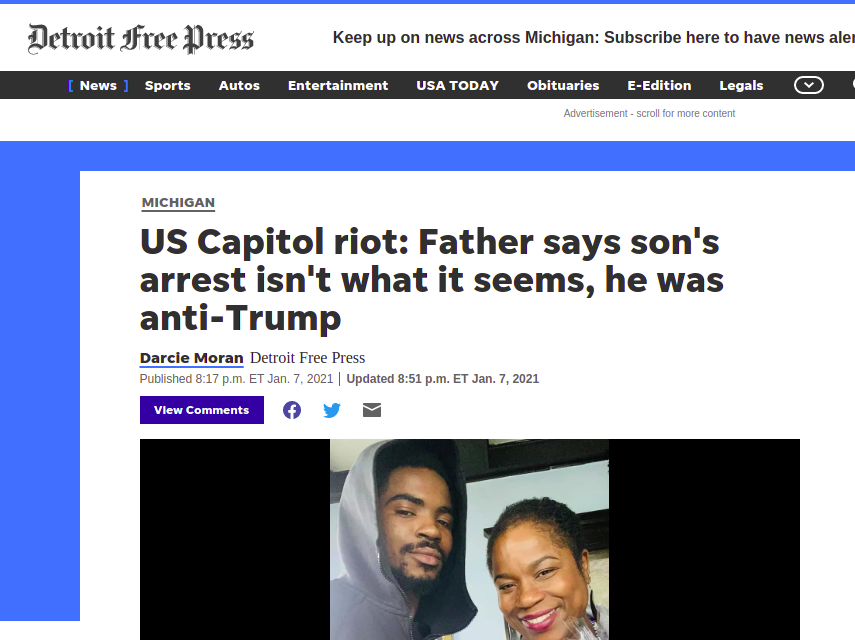 LINK: https://www.freep.com/story/news/local/michigan/2021/01/07/us-capitol-riot-michigan-arrestee-ant-itrump/6588851002/
ARCHIVE: https://archive.fo/aLJxC
This is a fascinating case, where a potential provocateur was inadvertently busted by his family, horrified to see their poor dear child identified as a <THE_HORROR> TRUMP SUPPORTER </THE_HORROR>.
OH, the HUMANITY!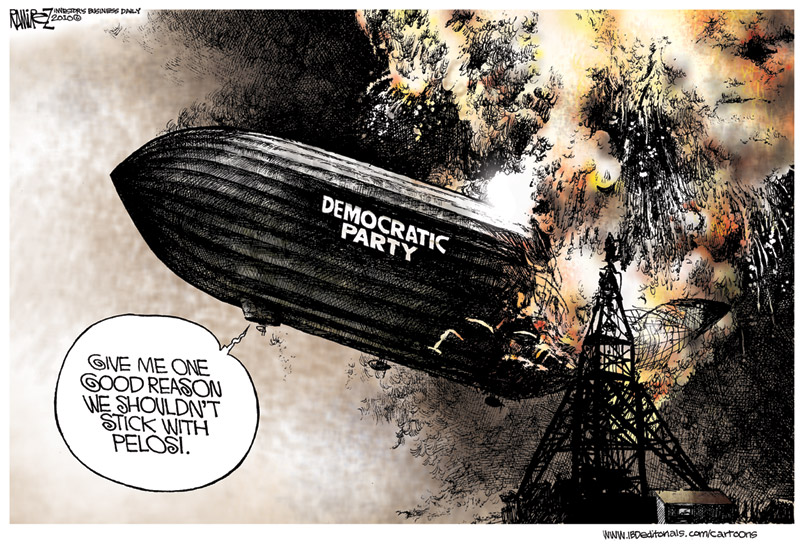 And yet there are people saying there's no justice any more!
This was the guy caught with a pistol and ammo.
Logan Grimes, 25, of Grand Rapids was arrested Wednesday in the 1000 block of Vermont Avenue NW in Washington, D.C., and accused of carrying a pistol without a license, possession of a large capacity ammunition feeding device, and possession of unregistered ammunition, according to the Metropolitan Police Department website.

He was a little over 1.5 miles, as the crow flies, from the Capitol building and a few blocks away from the White House.

But Robert Grimes, 54, of Cadillac says his son is not a supporter of President Donald Trump and should not be associated with those Trump supporters who stormed the U.S. Capitol building. His son keeps an eye on groups such as the Proud Boys and was there to protest the Trump faction, he said.

"We're a very progressive liberal family … if there's any reason my son was even present, it's because of his stand against what a lot of those folks who did horrible things yesterday (believe) — and I'm still sick to my stomach (from) when I saw it on TV last night."

Logan Grimes had been helping run his father's store, The Comic Book E.R., and aiding with the nonprofit Mai Place Project but left for Grand Rapids to live with friends and find work when the coronavirus lockdowns were lifted, his father said. The store and nonprofit permanently closed a few months later.

Logan Grimes is a social justice activist who participated in Black Lives Matter, is transgender, and believes many groups have faced injustice since Trump's election, his father said.

Robert Grimes warned that people shouldn't flip that information on its head, either, by suggesting it was anyone other than Trump supporters who attacked the Capitol.

"Now thanks to that man that I just despise, Donald Trump — who I did not vote for and did everything I could to make sure he would finally leave office — has served me up one last injustice by making sure my son got arrested so he could stick his pride out," he said.

He also raised concern that his son was arrested, instead of more of the Trump supporters who stormed the Capitol.

The elder Grimes became aware his son was headed to Washington, D.C., from a post on Facebook, he said. When he saw the unrest, he hoped his son wasn't in it.

His son was a gun hobbyist, but the elder Grimes said he always saw him following the rule of law for guns in Michigan.

"I'm hoping a lot of stuff will come forward that my son was probably trying to do the right thing in the wrong way at the wrong time," he said.

He raised him in a peaceful, loving family, he said.

"My son certainly doesn't deserve to have his name on the same list as those despicable people who paraded the Confederate flag, which I find vile," he said.

Police made a reported 68 unrest-related arrests from Wednesday evening into Thursday morning, according to D.C. Police.
In my opinion, Logan Grimes was totally out of the loop on Antifa and BLM actions in Washington, DC, due to their SECRECY. Grimes was thus hoping, based on social media chaff, to meet up in DC with a bunch of like-minded, openly identifiable Antifa and BLM, squaring off with the MAGA people.
Little did Grimes know, the Antifa and BLM activists WERE out and about – and planning to commit crimes against the Capitol while wearing Trump gear, to PIN THE CRIMES ON MAGA. This was such a huge and terrible secret, that nobody outside a small circle of activists could know.
In a sense, by knowing nothing, Grimes is a WITNESS FOR THE PROSECUTION against Antifa and BLM, as well as Nancy Pelosi and whoever else was plotting the buffalo jump.
The literal disappearance of these groups, to reappear as phony MAGA supporters, explains everything. The fact that Grimes was wandering around DC with no movement to hook up to, shows the reality of the situation. The leftist radical group members trusted to know, were inside MAGA, but Grimes was out in the cold, on his own.
This is backed up by my own experience in DC. I only saw 3-4 clearly identifiable Antifa on the streets of Washington, late in the day. Nothing else.
There is now a long list of investigations into the "non-MAGA MAGA" who were in the Capitol Building, and in the crowd, and it will take a long time for researchers to sort this out. There is an enormous amount of discussion.
The daily threads here, since January 6, are filled with links.
At some point I will begin collecting that information into a bibliography. I'm sure books will be written about it. But until then, we have more important and immediate questions.
---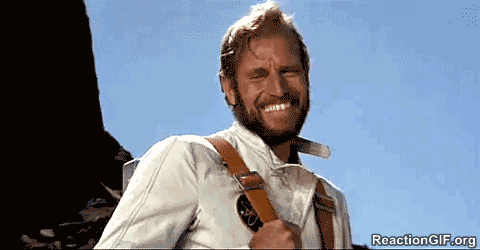 How can we obtain justice?
Yeah. Let's talk about that.
If I was cynical enough here to be a REALIST – if I wasn't a follower of the great chief TRUMP, who seems to keep doing the impossible or "damn near so", I would say "Hey, guess what, paleface? We're ALL Indians now!"
But, because I really believe that Trump is right, and Martin Luther King, Jr. was right, and even some guy named Jesus, who was totally hooked up to The Great Mystery, I must have FAITH that we, too, can do the impossible.
But it's gonna be rough. Justice IS going to be delayed. Justice IS going to be denied.
In my opinion, our best shot at justice SOON is not in the horrible, corrupt, elite-serving courts, but rather in the history books.
We are WINNING there, and we are winning there INCREASINGLY.
We are changing Fake Normal to Real Normal, because we cannot change Fake News and Fake Entertainment. But we can TURN OFF their crap, find the TRUTH, inject it back into the system, wear them down past their "misinformation" lies, and eventually WE WIN.
We are, in my opinion, shortening the "time to truth" on every false narrative that the enemy throws at us.
With TRUTH, we win at the CULTURAL level, and even before that, at the RELIGIOUS level.
Take hydroxychloroquine. It took a YEAR, but eventually, the TRUTH won the day. We didn't even have to be there for the end of it.
Seriously – it's as if we had forgotten all about it, and yet – when the heat was off, the AMA reacted to THIS:
…..by doing exactly what they had to do. Quietly back off their mistake.
Dr. Simone Gold was ARRESTED because she wandered into the Capitol building, but she WON THE DAY on hydroxychloroquine anyway.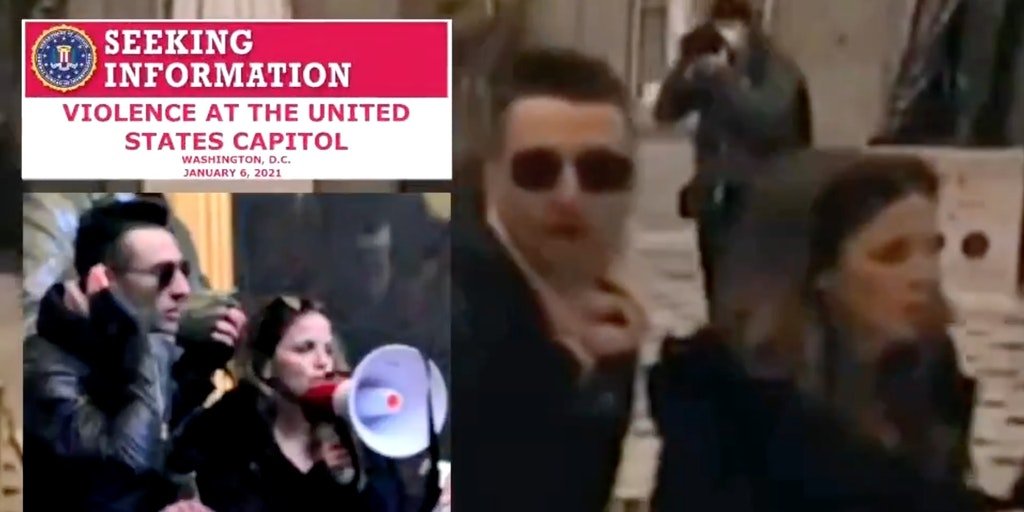 ARREST LINK: https://www.dailymail.co.uk/news/article-9165163/Beverly-Hills-doctor-Simone-Gold-arrested-connection-Capitol-riots.html
HCQ LINK: https://www.americanthinker.com/articles/2020/12/ama_lied__how_many_died.html
Will we ever get the enemy to admit they were WRONG?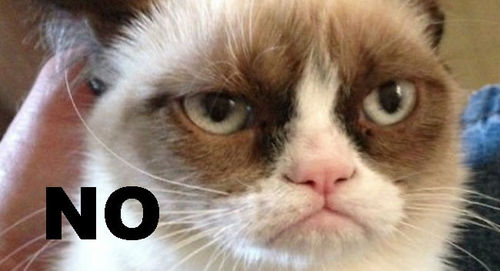 We are up against SOVIETISM, but we have rapidly moved to the stage where most people know it's CRAP.
Thus, to get JUSTICE on the buffalo jump, we simply have to push the truth narrative until it BREAKS THROUGH to the masses, PAST the leftocracy's denials.
And THAT leads to STRATEGY.
---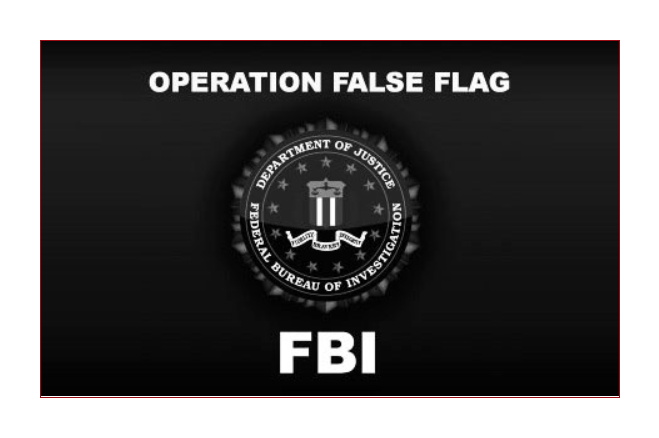 How do we FIGHT against such an enemy?
I will REITERATE the most important of WHEATIE'S RULES.
THE FOURTH ONE.
No food fights.
No running with scissors.
If you bring snacks, bring enough for everyone.
Never stop saying that Joe Biden didn't win.
Just in case you didn't see that…..
Never stop saying that Joe Biden didn't win.
The illegitimacy of the Biden Regime is the ultimate weak point of the Bidenazis.
NEVER give up on it, even if you lose everything and go to jail. NEVER give up on it.
Remember this. WARS have been fought over the illegitimacy of monarchs. The RIGHT TO RULE was the ONE RULE – the PRIMARY RULE – of monarchy. It was the ONLY control people had.
In this new communist system, we have nothing left except what we cling to as we are dragged to the gulags and reeducation camps. Yeah, it's not fully here yet, but they will try to implement these things IN PLACE. The gulags will be our cubicles. The reeducation camps will be our schools, our training, and our "community service".
But don't let that fool you – they are WEAK now, and weaker still in the hearts and minds of the people who KNOW they are illegitimate.
You would be surprised how deeply and widely the recognition of Biden's illegitimacy runs. We are WINNING in the hearts and minds. Don't ever forget that. The Bidenistas and Bidenazis will NEVER admit the truth – don't wait for them to do so.
STATING THE TRUTH TO ALL WHO HEAR AND EVEN YOURSELF IS AN ACT OF RIGHTEOUS REBELLION.
Now – let's talk about hopium.
In my opinion, smoke as much as you need, as little as you can. Hopium is our best anesthetic, and while it is addictive, it has remarkably few side effects which might hamper our fighting ability.
I will NO LONGER criticize any Patriot. You may choose methods I will argue against, or more likely argue FOR alternatives. But we are getting to the point where…..
WWG1WGA.
Unity. Not the FALSE unity of the foreign-bought, treacherous, LYING Bidenistas and Bidenazis. No. The TRUE unity of people UNITED in a search for TRUTH, JUSTICE and the AMERICAN WAY.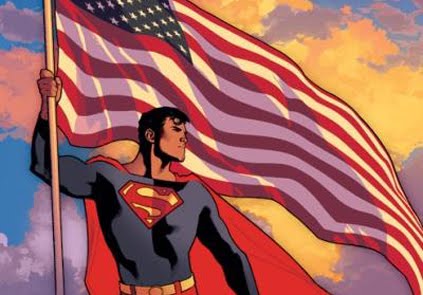 Corny? Maybe. But it has a good heart that doesn't try to TELL you what those things are. It lets YOU be part of figuring out what those things are.
Truth.
Justice.
The American Way.
What are they? They are OURS TO DISCOVER.
NOT the truth that has to be TOLD to people.
NOT the justice that is INFLICTED upon the people.
NOT the Hollywood proto-Soviet leftism – that Orwellian "People For The American Way" – which tried to INFLUENCE people.
No. I'm talking Superman. The "Clark Kent" and "Lois Lane" and "Supergirl" in all of us.
Are you already seeing how GREAT this woman was at her job, compared to……?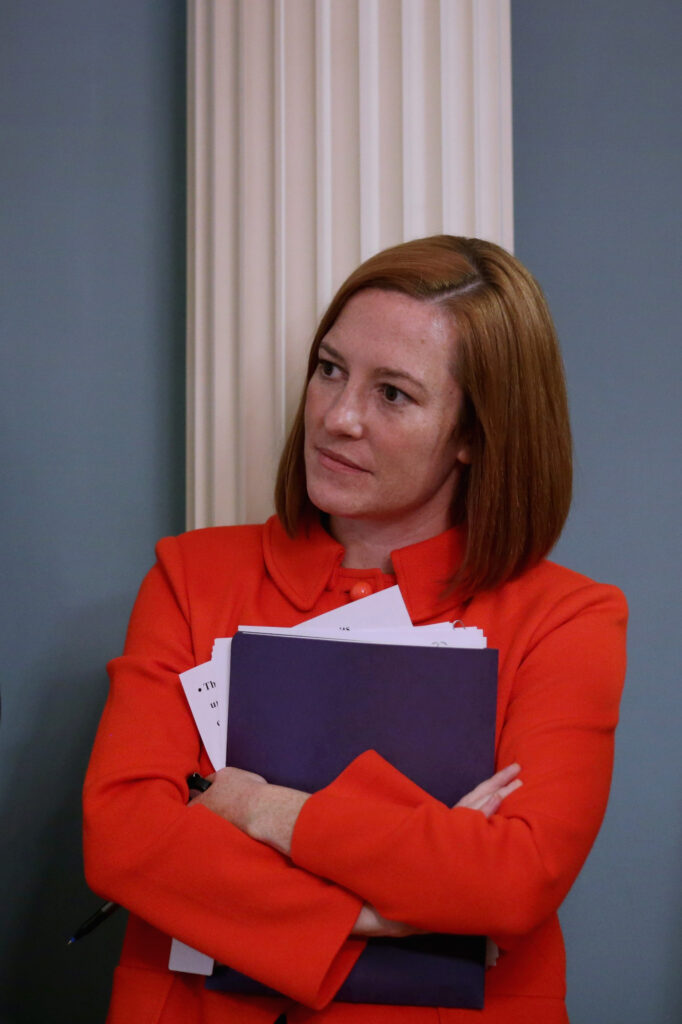 Yeah.
So BE Supergirl. Or Clark Kent.
You never know who that might be.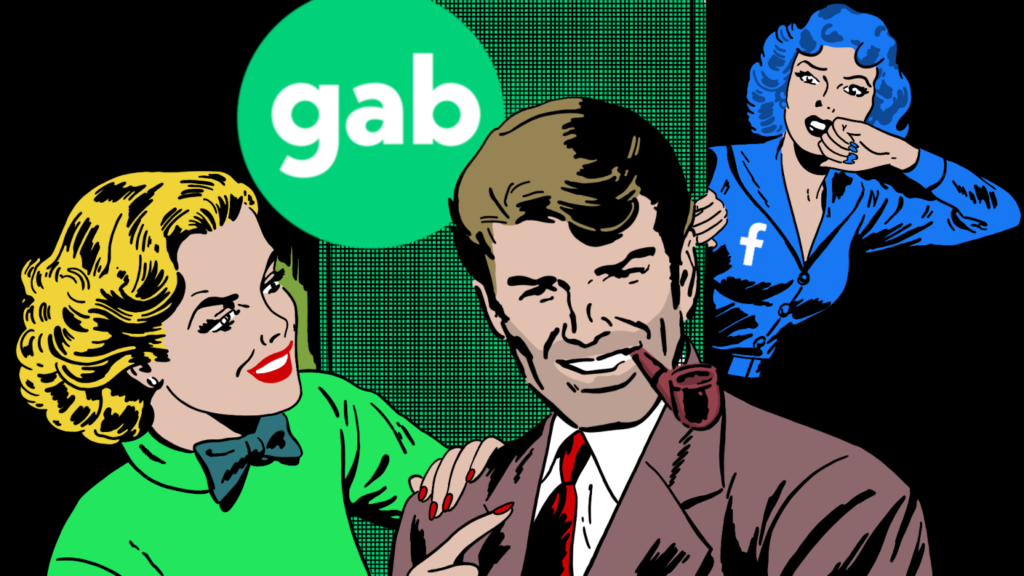 NOW – I have to caution all of you.
We have to LEARN from our mistakes.
The reason that we were BLINDSIDED by the buffalo jump is not simple. Here are just a few reasons.
we were not prepared for such a scurrilous act
we were engaging in PROTEST – an enemy strength, but a People's weakness
we did not realize that the ENTIRE ELITE would all betray Trump at once
we clung to hope in HUMAN process and not in DIVINE purpose
we allowed our EMOTIONS to overcome LOGICAL THINKING
However, the fact that we BEAT THEIR REICHSTAG – meaning we did not follow the advice of the radicals to "burn it down", but instead CAUGHT THEM setting a vicious, SATANIC trap – shows that we are on the right track.
GOD protected us there.
We need MORE GOD in this fight. I am not kidding. It was GOD that kept even our most angry, bumbling, "deplorable" deplorables from doing what the radicals wanted MOST.
SO – getting past the CLOSED CHURCHES is very important.
Likewise, we have to keep doing what is working.
We have to be RELENTLESS about the TRUTH as we see it – no matter what this costs us. Even our lives.
Not all of us have the strength for that, but with God, and a little persistence, nothing is impossible.
So – I will finish with this thought.
A real part of don't look away is to EMBRACE THE LABEL. We did that with "Deplorables", and it was AWESOME.
Are we buffalo?
Maybe so. That's not a bad thing. The BISON is a great animal.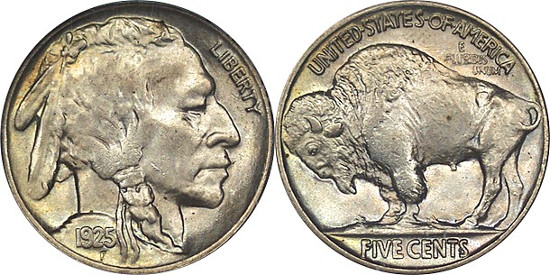 And if we're buffalo, does that make me some "QAnon Shaman"?
Well, let me tell you, FBI and Hollywood.
You can play with your actors.
But the real one? He ain't goin' away.
Enjoy the show.
W