We take a break from the camels to indulge in one of the best movie scores ever written…which was inspired, I am quite sure, by William Walton's Belshazzar's Feast. (Seriously, we in the chorus heard the trumpet part in the middle and looked at each other saying, "Well, now we know where John Williams got Star Wars.")
Trust me, the power of this music live is a force in and of itself.
For those waiting for the camels: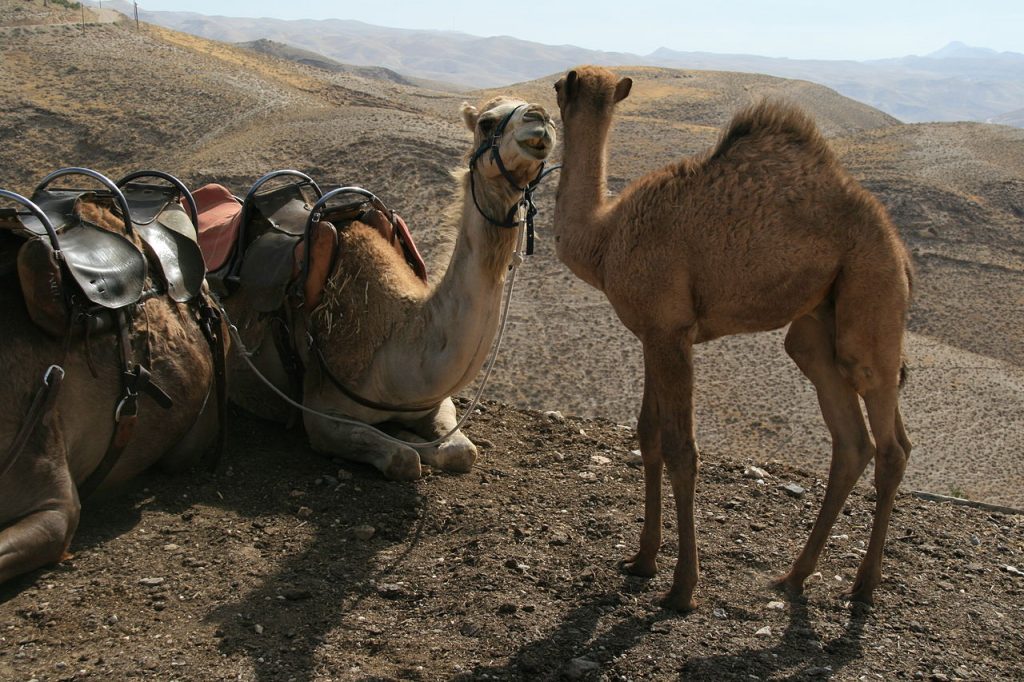 And, of course, the wolf:
Just in case any of the readership was in a cave Monday night and all day Tuesday, Politico threw a grenade into the swamp by publishing almost one hundred pages of a draft decision in an upcoming Supreme Court release that would overturn Roe vs. Wade, the infamously BAD bench law that suppressed state laws regarding the regulation of the practice of killing children in the womb, known by its sanitized clinical name "abortion."
This, of course, started a cascade of videos:
Readers get the idea.
As Tuesday progressed, the story took on flesh, and what we do know is that the Chief Justice of the Supreme Court affirmed the text's authenticity, which included the names of the five justices that voted in February to overturn Roe (Alito, Thomas, Gorsuch, Kavannaugh, Coney-Barrett). What we also know is that the leak investigation is not being turned over to the FBI, but will be handled in house at the Supreme Court.
What we don't know for sure is who leaked the thing and why, although speculation is rampant and includes: a staffer from Justice Sonya Sotomayor's group looking to fire up the far left base ahead of the midterms; a way to get ahead of the whole thing for the justices themselves; and – the most "out there" of the group – the white hats sending a shot across the bow of the other side.
Q) The Storm Rider /Official Page
Who actually leaked to > POLITICO…
🔥🔥🔥🔥🔥🔥🔥🔥🔥🔥🔥
…
here's a 💣….. It wasn't a leak///

It's s clear message..a ⚠️ WARNING….. From Military behind the scenes///

It's only beginning 😉
And then there's this:
Also, "2000 Mules" premiered to sold out theaters.
That's pretty inconvenient news for the left.
And then….
Today, the CDC has announced a semi-permanent extension of the federal transportation mask mandate with no expiration date noted. [Announcement Here] That means all travelers on airplanes, trains, busses and ridesharing will be required to wear facemasks again, including inside the terminals and operational hubs of those transportation nodes, pending the outcome of the DOJ appeal to the federal court.

CDC Announcement – "At this time, CDC recommends that everyone aged 2 and older – including passengers and workers – properly wear a well-fitting mask or respirator over the nose and mouth in indoor areas of public transportation (such as airplanes, trains, etc.) and transportation hubs (such as airports, stations, etc.).
At this point, the Bye-Done people are just jerking our chains.
Whatever the case is, we in the pro-life movement really must temper any euphoria as Roe v. Wade being overturned would simply send the entire issue to the state legislatures, and thus be a victory for the tenth amendment.
Not that that is a bad thing, but that is not going to make the procedure illegal nationwide, and changes precious few hearts and minds on the matter.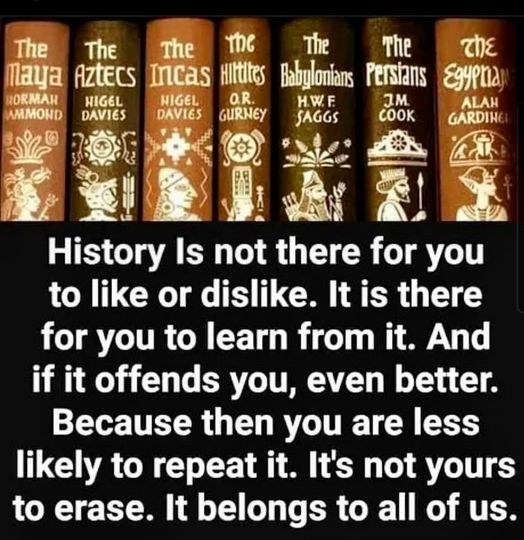 In other news:
Polling is an odd universe. Ask if people want something good for free and there always will be a minority that claims to not be sure, to have doubts.

Which makes the 84% responding to a new poll about American elections nearly unanimous that they want voter ID.

The polling is from Honest Elections and was described by columnist Paul Bedard in the Washington Examiner.

He explained, "Despite President Joe Biden's assault on election integrity efforts in several states, voters in record numbers are demanding that identification be presented to get a ballot and want reforms across the board in all 50 states."…

Bedard explained the polling to which he was given access confirmed 84% want voter ID, and "huge percentages of black and Hispanic voters are behind the surge in support as the nation readies for the fall congressional midterm elections."
The polling was done for the American Legislative Exchange Council and the National Conference of State Legislatures, he explained, and "is the latest to show that the push by Biden and his media allies has fallen flat, especially among minorities who the president claimed would be hurt by election integrity laws passed in states such as Georgia."

"Photo ID laws are a case in point: Support for photo ID laws is seven points higher than a year ago. Left-wing special interests and politicians like President Biden carried out an intense, often misleading, campaign meant to stir opposition to policies like strong voter ID. Their efforts have had the opposite effect. More people than ever — including most black and Hispanic voters — back photo ID laws," the pollster told Bedard.

The report to the ALEC and NCSL also confirmed there was support "for a ban on outside funding of elections, which would have blocked a controversial organization funded by Facebook founder Mark Zuckerberg that boosted turnout in Democratic areas in the 2020 election."

Bedard noted the poll also said "75% would vote for a ballot initiative requiring everyone to show photo ID in person or write an ID number on a mail ballot. And 75% said it would be 'easy' to write an ID number on a ballot."
Intriguing if accurate. That would mean more waking up is happening and the people are going to begin to demand real change on that score.
We'll see how that works out.
Elon is definitely one of a kind:
Dawson is excited about something:
Where do they get this stuff? BTW, the cover photo on that story is of Justice Clarence Thomas and his wife Ginny.
Things that make you go HMMM….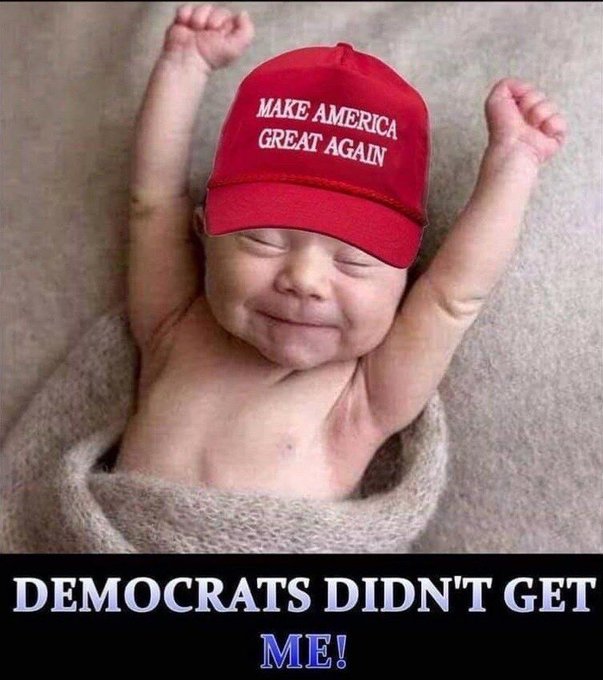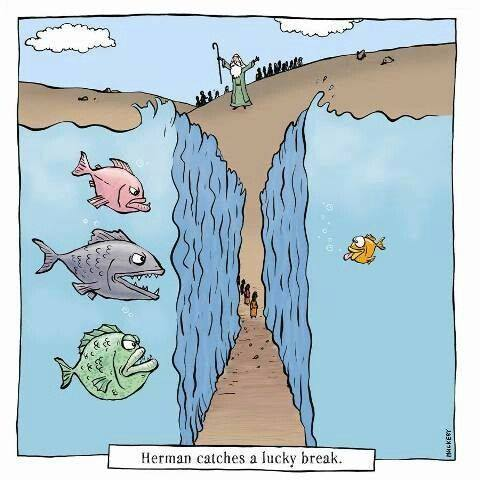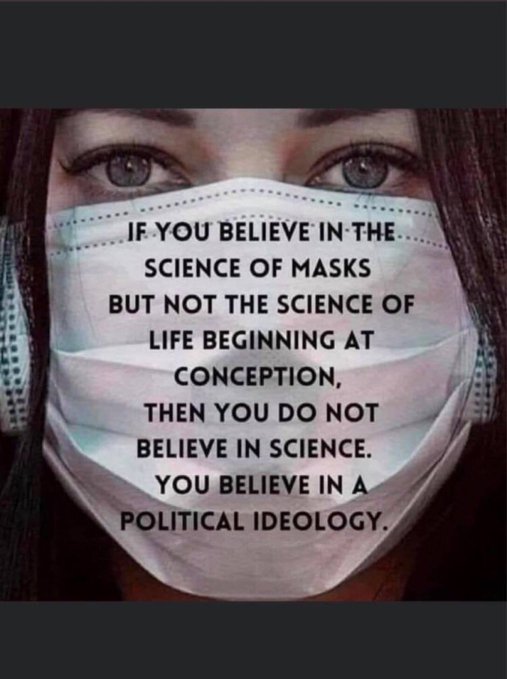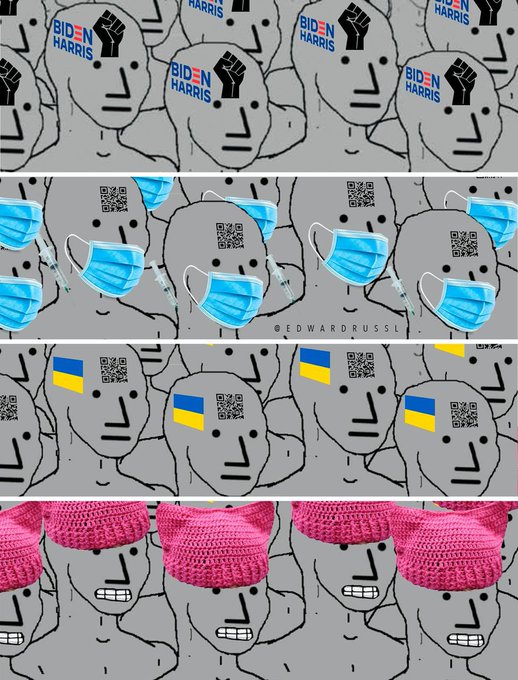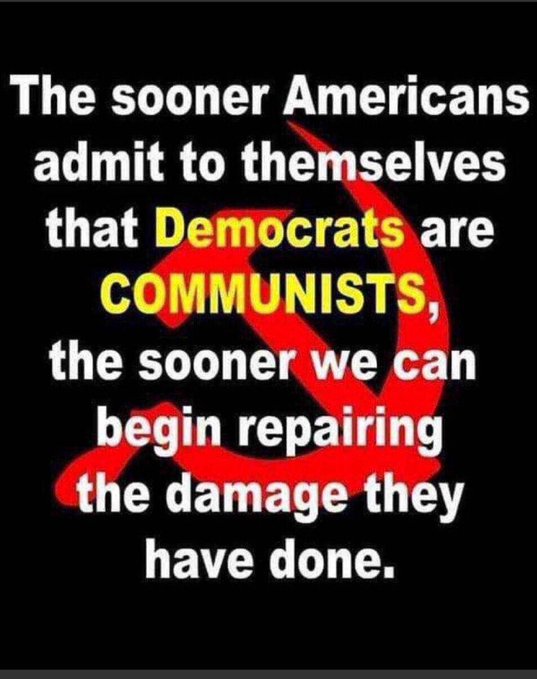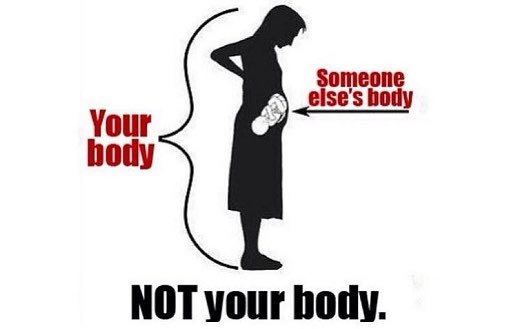 Have a good day y'all.
(I don't remember who brought this to a daily in the comments, but thanks.)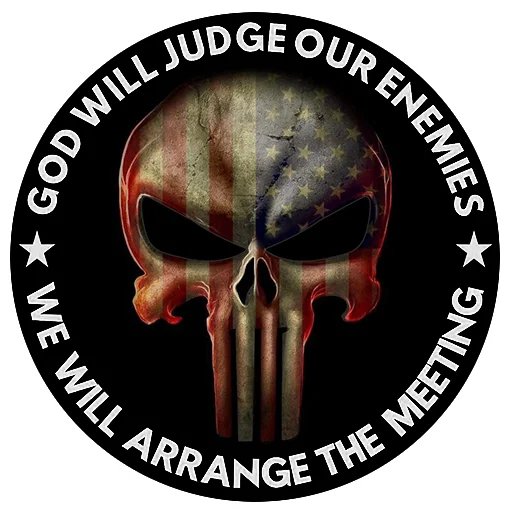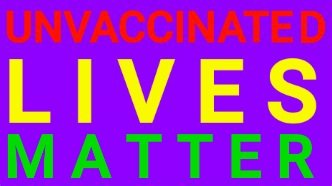 And, of course, the obligatory George Carlin: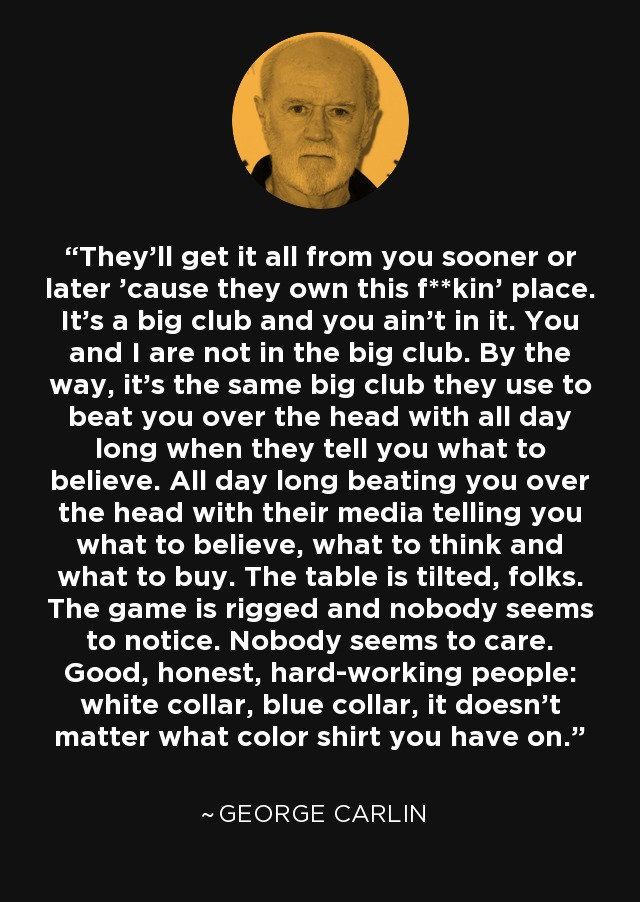 Per the Boss: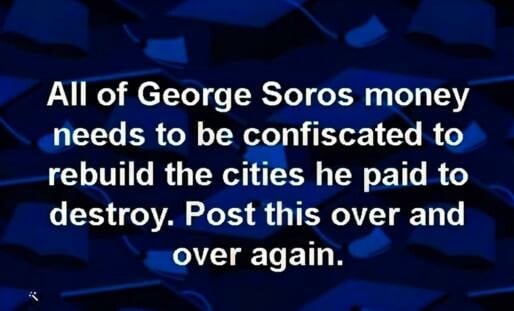 And since today is 5/4:
This piece changed music forever. The story goes Paul Desmond (alto sax) wrote it out on a napkin, and Dave Brubeck rescued it from the trash bin. Talk about a close call.
And now for the obligatory message from our sponsors:
Here at the Q tree we believe in the concept of CIVIL open free speech and the discussion that fleshes out ideas. When commenting and participating in the OPEN discussion on this thread all comments MUST NOT CONTAIN personal threats, baiting, name calling, or other anti-social words fomenting hate, violence or destruction. Our host Wolfm00n has strict rules about that.
Fellow tree dweller Wheatie gave us some good reminders on the basics of civility in political discourse:
No food fights.
No running with scissors.
If you bring snacks, bring enough for everyone
Please, stock up on blanks for celebratory gunfire, be ready to swing from the chandeliers…and no messing with the nuclear weapons.
Please remember to remain locked and loaded and ready for trouble should the insurrectionists try to invade your space.
Those who have things to say that do not fit the generally accepted limits of "civil" discussion, Wolf has provided a venue known as the UTree. You're welcome to visit over there and say hi to anyone hanging out over there. The "Rescue Thread" is also over there. In the event a rendezvous of the tree is needed, please check it out, as well as the newest rescue venue.
Auntie DePat's requests:
If you see something has not been posted, do us all a favor, and post it. Please, do not complain that it has not been done yet.
The scroll wheel on your mouse can be your friend. As mature adults, please use it here in the same manner you would in avoiding online porn.
Thank you so much for any and all attention to such details. It is GREATLY appreciated by more than one party here.
One other vital note:
Please, review these rules that our host Wolfm00n outlined toward the beginning of the growth of the tree itself. it won't take long.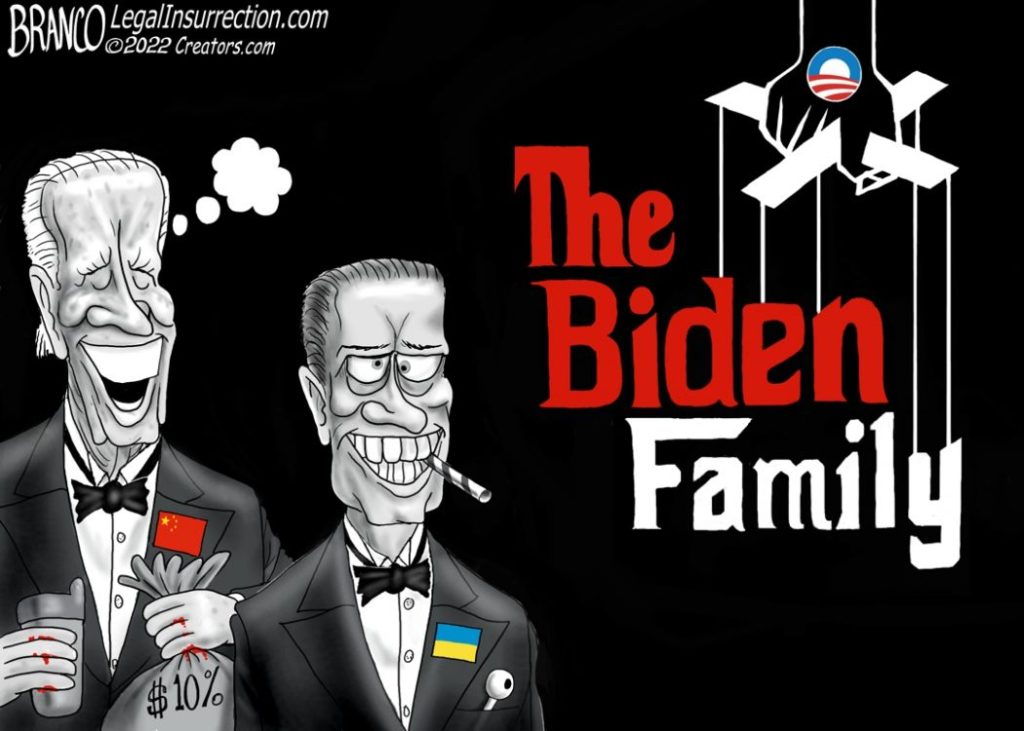 __________________________________________________
ACTS 8:1-8
1And Saul was consenting to his death. And on that day a great persecution arose against the church in Jerusalem; and they were all scattered throughout the region of Judea and Sama'ria, except the apostles. 2Devout men buried Stephen, and made great lamentation over him. 3But Saul was ravaging the church, and entering house after house, he dragged off men and women and committed them to prison. 4Now those who were scattered went about preaching the word. 5Philip went down to a city of Sama'ria, and proclaimed to them the Christ. 6And the multitudes with one accord gave heed to what was said by Philip, when they heard him and saw the signs which he did. 7For unclean spirits came out of many who were possessed, crying with a loud voice; and many who were paralyzed or lame were healed. 8So there was much joy in that city.
PSALMS 66:1-7
0To the choirmaster. A Song. A Psalm. 1Make a joyful noise to God, all the earth; 2sing the glory of his name; give to him glorious praise! 3Say to God, "How terrible are thy deeds! So great is thy power that thy enemies cringe before thee. 4All the earth worships thee; they sing praises to thee, sing praises to thy name." [Selah] 5Come and see what God has done: he is terrible in his deeds among men. 6He turned the sea into dry land; men passed through the river on foot. There did we rejoice in him,
JOHN 6:35-40
35Jesus said to them, "I am the bread of life; he who comes to me shall not hunger, and he who believes in me shall never thirst. 36But I said to you that you have seen me and yet do not believe. 37All that the Father gives me will come to me; and him who comes to me I will not cast out. 38For I have come down from heaven, not to do my own will, but the will of him who sent me; 39and this is the will of him who sent me, that I should lose nothing of all that he has given me, but raise it up at the last day. 40For this is the will of my Father, that every one who sees the Son and believes in him should have eternal life; and I will raise him up at the last day."
Thus, St. John the Apostle and Evangelist gives us the text for one of the most confounding songs to come out of the 1970s.
Argh.
As always, prayers for the fight against that which seeks to enslave us are welcome.
Please include: President Donald Trump, the Q team, our soldiers in the field, special forces, tactical units, first responders and those working behind the scenes…and any and all people with family members in the hospital, COVID or not.
And…members of the QTree who no longer participate for one reason or another, as well as Gil, RDS, Bakocarl, and any others facing serious health issues right now..
It is quite clear, as per Wolf's message from July, that we are under spiritual attack. Building up a robust arsenal of prayer and discipline is a must in fighting the enemy and his minions.
In that spirit, the Prayer to St. Michael the Archangel from Tuesday's threads, and the Breastplate of St. Patrick, not to mention the Litany of Humility are favorites recommended by exorcists in spiritual warfare.
As usual, JP hits WAY too close to home.