asterworks of Tiffany and Prewar Design from the Warshawsky Collection led Sotheby's sale on May 19 to $8 Million total, topped by a Tiffany "Oriental Poppy" Floor Lamp which sold for $1.1 Million, an auction record for the model. The next day American Art fetched a total $38.3 million, just under its high estimate of $39.7 million and with a strong sell-through rate of 85.4% by lot.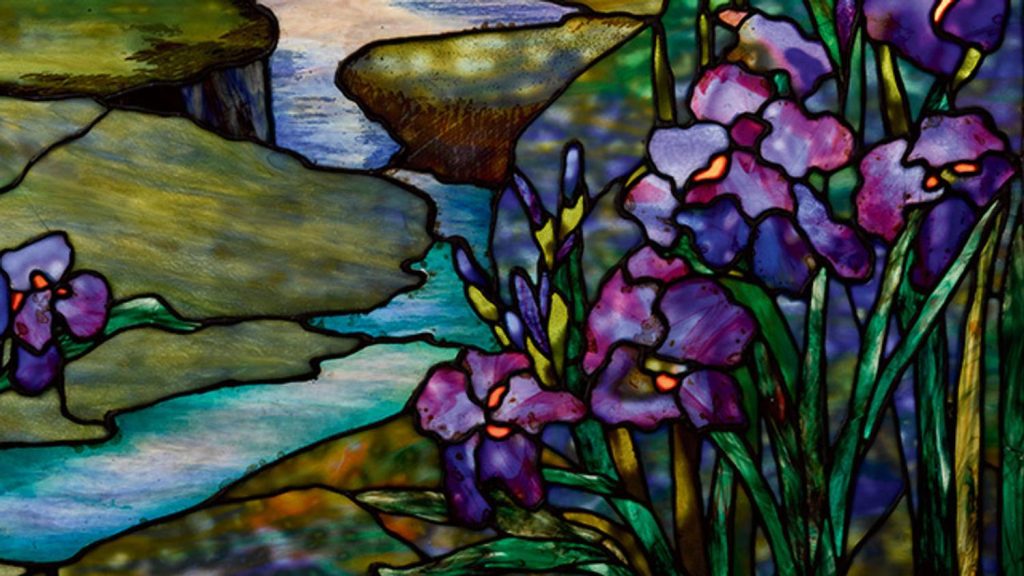 Okay, folks just a few reminders:
Those of us who have been awake for a while are ready to get justice done and move on, but the normies among us are really just waking up.
That being the case, it is worth thinking about this entire exercise as a marketing campaign of sorts were buzz is created in order to build demand ahead of a product launch.
That is where we are with the whole 2020 election mess and more.
Demand is building for election integrity on the coattails of school board accountability.
Not only that, much of what was once "conspiracy theory" is now mainstream. To wit this from American Thinker, where the term "deep state" was once a conspiracy theory:
Imagine having complete control over America's corporate news propaganda arm and still feeling vulnerable when it comes to "securing the narrative."  Imagine having all the Big Tech censors working for the U.S. Intelligence Community, and the masters of disinformation are still unsure whether they can amply manipulate American opinion.  Imagine dedicating a year and a half to persecuting anyone who questions the legitimacy of the 2020 election and learning that more Americans than ever now view that monstrosity as tainted by fraud.  Imagine shamelessly spinning the Capitol breach into an attempted coup d'état only to find that half the country believes that the federal government is in the business of imprisoning political protesters.  Imagine spending six years framing Donald Trump as a Russian spy; putting him in constant legal jeopardy with a rogue, Democrat-aligned special counsel investigation; impeaching him for the financial corruption of his political opponent's quid-pro-quo schemes in Ukraine; and then impeaching him a second time for the crime of free speech in a congressional operation designed to prevent him from ever running for elective office again — only to learn that he is the runaway favorite to win the 2024 Republican presidential primary and handily beating the current occupant of the White House by six points. 

When propaganda, domestic espionage, malicious prosecution, blackmail, and an organized terror campaign of burn-loot-murder mayhem directed against ordinary Americans fail to subdue the citizen population, what do aspiring totalitarians do next?  That's right, friends, come on down: it's Ministry of Truth time!  The same Department of Homeland Security that has never had any interest in securing the homeland (come right over, international terrorists and drug-runners, the border's wide open!) will now dedicate its malignant resources to censoring so much truth that only the government's lies can be heard!  If you can't beat 'em in the arena of ideas, then beat them into submission with clubs, cut out their vocal cords, declare them "enemies of the State," and round up anyone still standing.  It's the Deep State way!

The whole farce of setting up an all-powerful Department of Disinformation (whose only purpose will be to spread disinformation) would be downright comical if we were given a moment's rest to laugh in between the Biden regime's outrageous daily attacks on what's left of the Constitution.  The First Amendment — right at the top, so no future tyrants could miss it — is obviously meaningless if government censors must first approve acceptable speech.  By far and without equivocation, the most important speech deserving of protection from the treachery of government overreach is that speech that the government decries as disinformation!  The First Amendment isn't there for the protection of cookie recipes and weather reports (although those are protected, too).  It's there to make sure that when officials in the federal government betray their oaths and seize illegitimate power for themselves, there are opposing voices that can beat those usurpers down with words before violence becomes inevitable.  In truth, the First Amendment is one of ten easy-to-understand, bold-faced instructions from our Founding Fathers to future generations of Americans that state as simply as possible — so that no one has any trouble comprehending their meaning — when the Republic's very survival is at stake.  

"You future Americans," our Founders effectively declared, "are a free people with expansive liberty limited only by the few delegated powers explicitly written into the Constitution as exclusive duties of the three branches of the federal government.  All other powers belong either to the respective states or to the people.  Is that clear?  If not, here is a convenient list of government limitations and guaranteed freedoms — although by no means a complete description of Americans' inalienable rights and liberties — that you must keep an eye on in order to ensure that your government does not descend one day into despotism and tyranny, as all forms of government inevitably do.  We will call these the Bill of Rights, and if you catch your government abridging or striking down any of these basic American liberties, then it's time to act.  Set forth in item number one, so you understand their importance to our overall design in protecting you from abusive government, are free speech, freedom of the press, the free exercise of religion, freedom of assembly, and the right to petition the government for redress of grievances.  In case of emergency — e.g., a tyrant has risen to squash your freedom of speech — break glass immediately, for you are under attack!…

It has become quite clear that the Intelligence Deep State dictating U.S. policy is convinced that the Chinese communist model is ideal.  The officers of the federal government have sworn oaths to defend the First Amendment but, instead, treat free thought and free expression as threats to their power.  They do not respect dissent.  They do not protect (as is their duty) unsanctioned political protest.  They actively work with private companies to censor speech and opinion.  They actively work with tech monopolies to manipulate public opinion and propagate blatant lies.  They actively spy on the American people.  They harass and intimidate those who have the courage of their convictions.  They criminalize the constitutional rights of citizens and commit crimes under the color of their constitutional authorities.
That, my friends, in the effort to red pill the masses is known as progress. The intellectuals are defecting to the white hat side.
More from American Thinker:
It was right when Elon Musk decided to purchase Twitter in order to restore its free speech orientation. The left had an absolute meltdown about that, as they had benefited politically from Twitter's outrageous censorship practices which were ongoing. The leftists of Twitter had shut down the president of the United States who was guilty of nothing, on claims of preventing 'violence,' as well as America's oldest newspaper, the New York Post, after it uncovered a major news story about Biden family corruption based on the contents of Hunter Biden's abandoned laptop. Twitter at the time called it foreign 'disinformation' and falsely claimed it was hacked rather than abandoned content, while in reality, their real aim was to benefit the 2020 presidential campaign of Joe Biden as an illegal in-kind donation, which they got away with.
What is really going on with the whole Elon buying Twitter thing has yet to be revealed, but to be sure whatever we are seeing now is not the whole story.
Don't worry, be happy.
When it comes down to it, even the leftists are starting to see the light.
There is a question on Elon Musk really writing stuff as some memes have been doctored, but as this is a tweet….
In other news:
Tucker Carlson is openly laughing at the latest hit piece on him by the New York Times, which claims the popular Fox News host is stoking "white fear" and that his program is perhaps "the most racist program in the history of cable news."

The highest-rated host in cable news tweeted a photo of himself in full laugh mode while holding a weekend edition of the Times featuring an in-depth, front-page series titled "American Nationalist: Part 1," "How Tucker Carlson Stoked White Fear to Conquer Cable."
Gotta love it.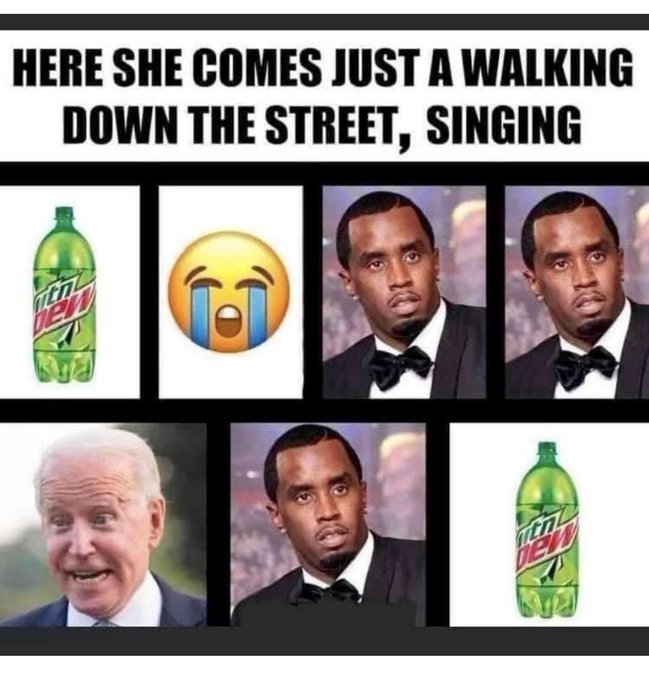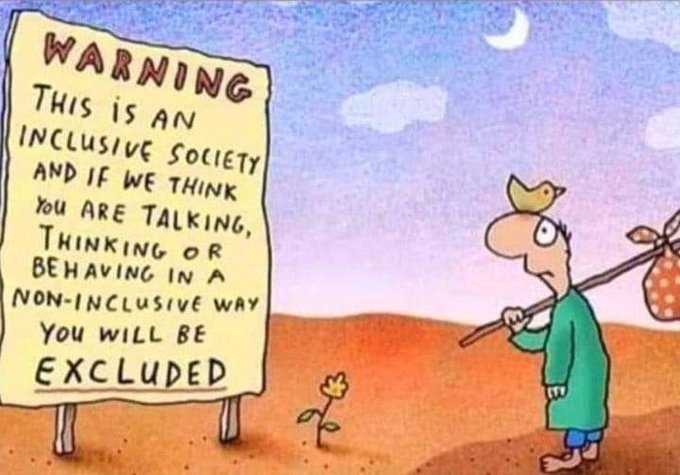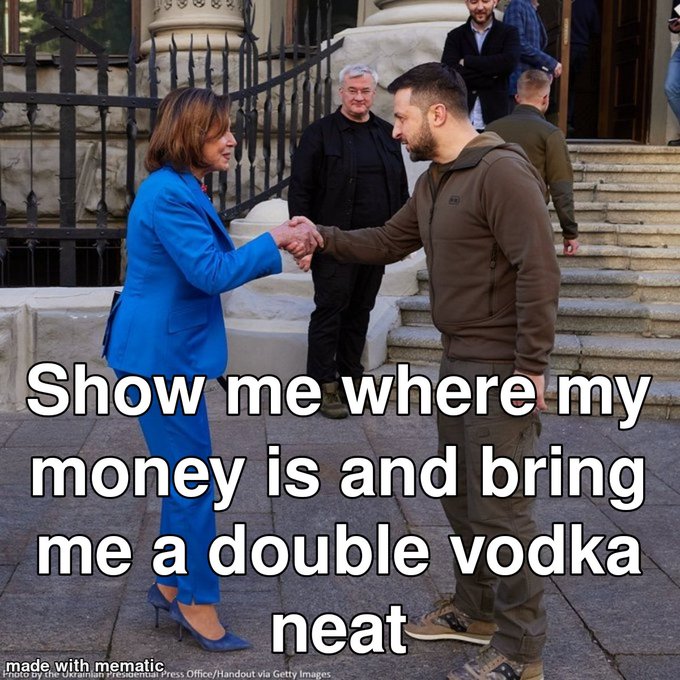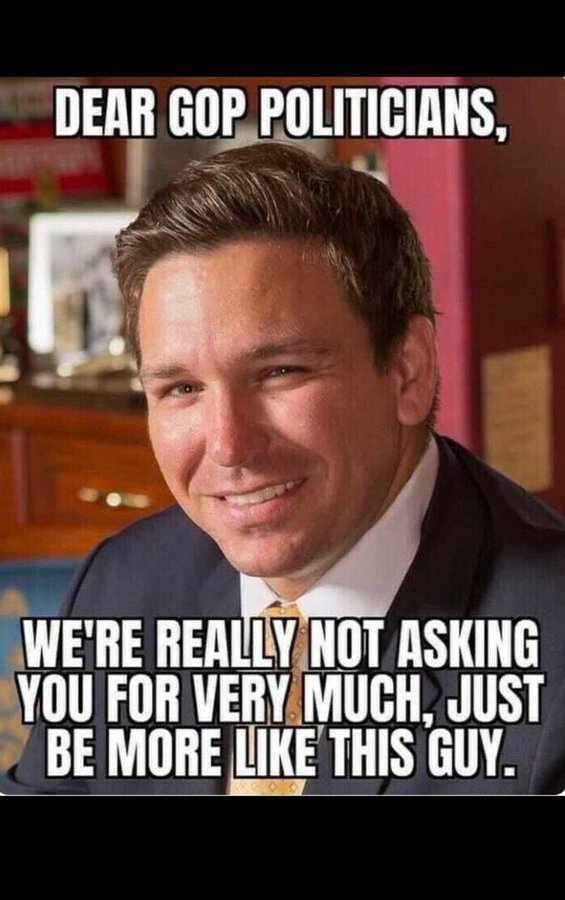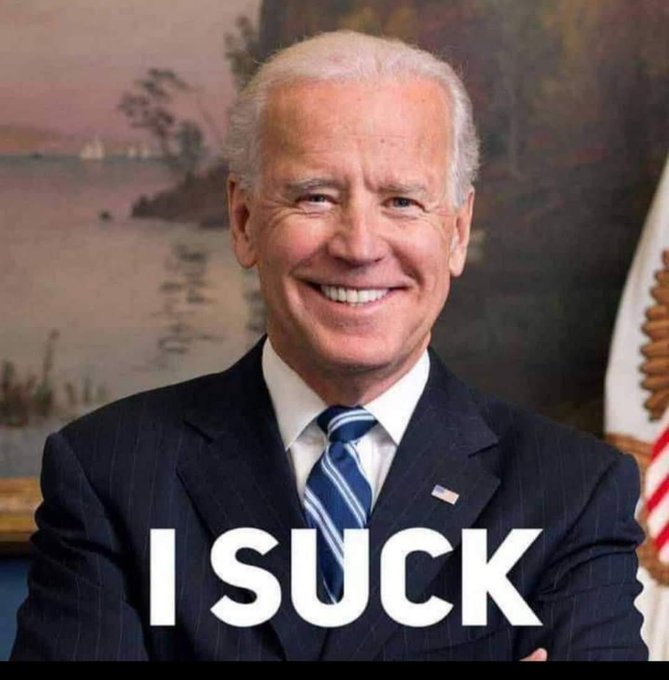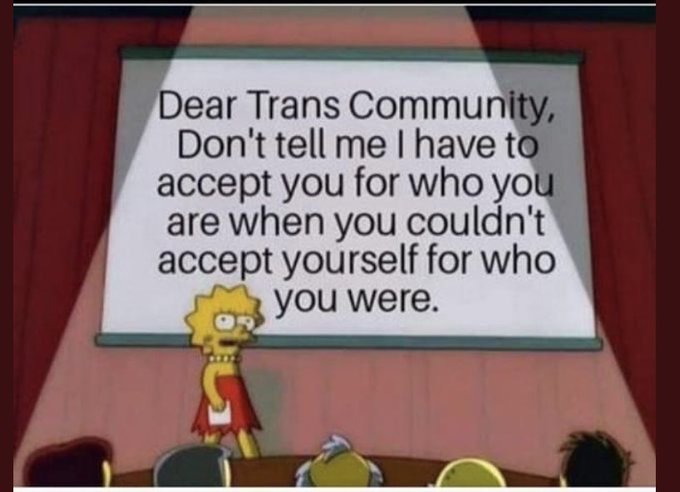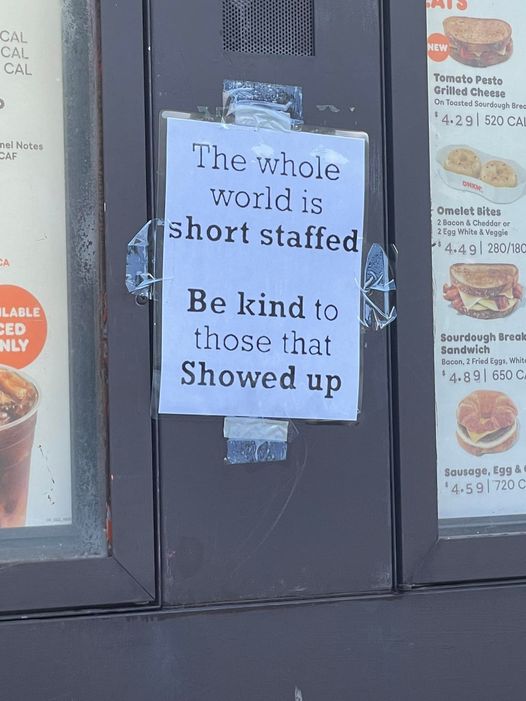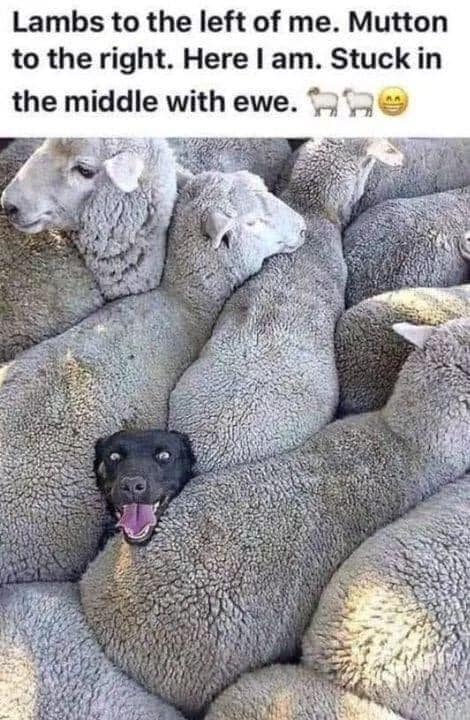 I paid mine off.
Something to remember, always.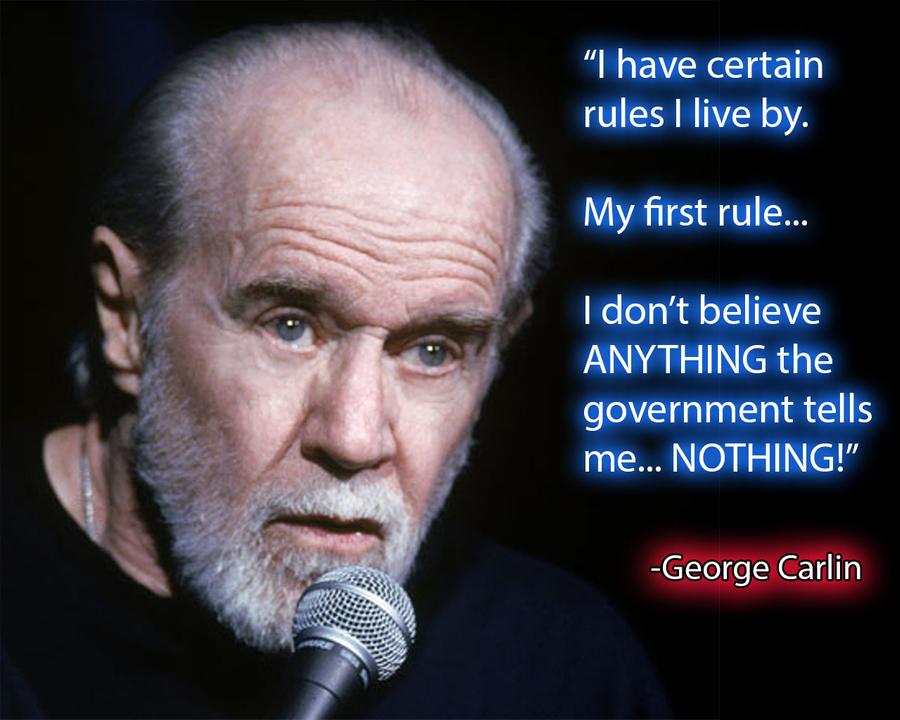 Per the boss's instruction: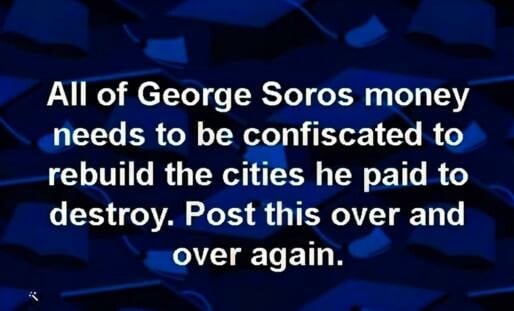 I'd throw in a few Rockefellers and Rothschilds also.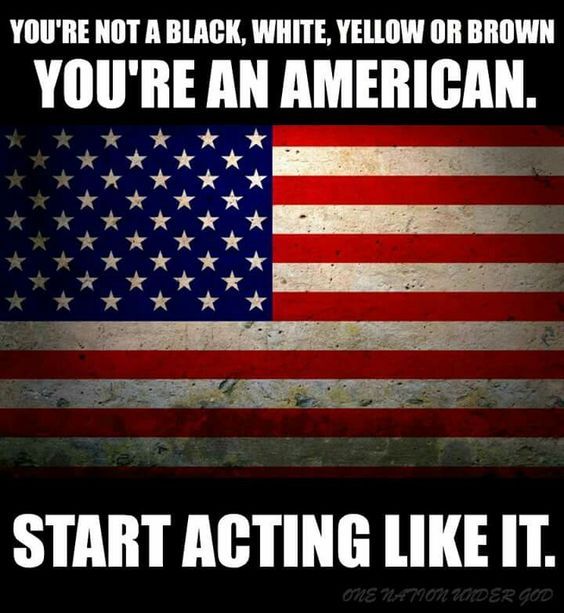 Of course, this does not mean committing felonies, but standing up to the forces that want to tear this nation – and humanity apart. The very people XVII told us will be destroyed by the time this movie comes to an end are currently roaming the halls of power…supposedly. It's a sickening sight.
Your weekly reminder to take the pledge:
"I do solemnly swear (or affirm) that I will support and defend the Constitution of the United States against all enemies, foreign and domestic; that I will bear true faith and allegiance to the same; that I take this obligation freely, without any mental reservation or purpose of evasion; and that I will well and faithfully discharge the duties of the office on which I am about to enter: So help me God."
Guidelines for posting and discussion on this site were outlined by our host, WolfM00n. Please, review them from time to time.
The discourse on this site is to be CIVIL – no name calling, baiting, or threatening others here is allowed. Those who are so inclined may visit Wolf's other sanctuary, the U-Tree, to slog it out. There is also a "rescue" thread there for members of the Tree to rendezvous if the main site goes kablooey. A third site has been added for site outages of longer duration.
This site is a celebration of the natural rights endowed to humans by our Creator as well as those enshrined in the Bill of Rights adopted in the founding documents of the United States of America. Within the limits of law, how we exercise these rights is part of the freedom of our discussion.
Fellow tree dweller Wheatie gave us some good reminders on the basics of civility in political discourse:
No food fights.
No running with scissors.
If you bring snacks, bring enough for everyone.
And Auntie DePat's requests:
If you see something has not been posted, do us all a favor, and post it. Please, do not complain that it has not been done yet.
The scroll wheel on your mouse can be your friend. As mature adults, please use it here in the same manner you would in avoiding online porn.
Thank you so much for any and all attention to such details. It is GREATLY appreciated by more than one party here.
__________________________________________________
PSALMS 19:2-5
1The heavens are telling the glory of God; and the firmament proclaims his handiwork. 2Day to day pours forth speech, and night to night declares knowledge. 3There is no speech, nor are there words; their voice is not heard; 4yet their voice goes out through all the earth, and their words to the end of the world. In them he has set a tent for the sun,
109
Anonymous ID: hHkrVD7x No.148156632
Nov 5 2017 20:06:36 (EST)
Anonymous ID: pqW40Wgk No.148156518
Nov 5 2017 20:05:48 (EST)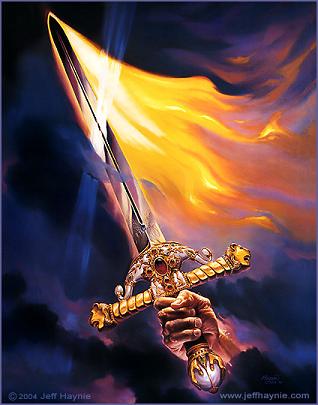 >>148154137
St. Michael the Archangel, defend us in battle. Be our protection against the wickedness and snares of the devil. May God rebuke him, we humbly pray. And do thou, Prince of the Heavenly Hosts, by the power of God, cast down to Hell Satan and all his evil spirits, who prowl about the world seeking the ruin of souls. Amen.
>>148156518
Amen brother.
Q
As always, prayers for the fight against that which seeks to enslave us are welcome. Via con Dios.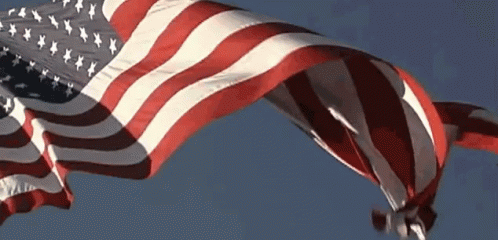 And the latest from JP. This hits too close to home.