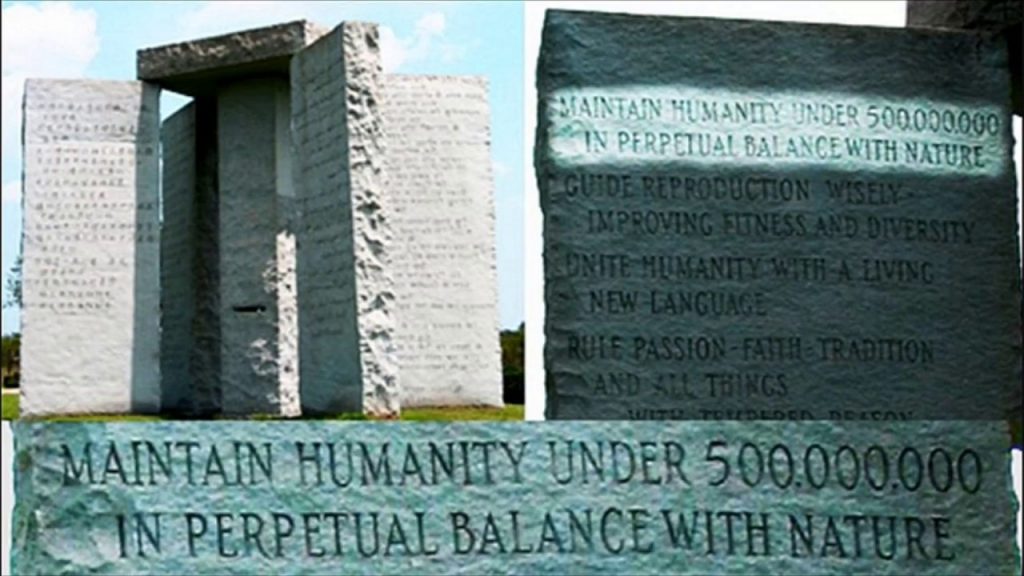 "When the people have any power to object to a socialist solution, a deniable 5% fait accompli is always more desirable to socialists than a negotiated 50% solution, because they can always negotiate on the remaining 95%." -Wolf Moon
---
When I first heard about a case of a miscarriage by a pregnant doctor, due to one of the coronavirus vaccines, I never considered for a moment – AT THAT TIME – that it might have been an INTENDED outcome by anybody. It was only slowly, later, that such a possibility began to sink in.
We tend to view pregnancy as a somewhat "iffy" condition, and vaccination as one of the infinite "iffy" things which could derail it. We tend to view outcomes, other than the really obvious, as "acts of God" – if not at the level of the instance, then at the level of fortune – such as family genetics. "Something is wrong" – but it's never anybody's fault.
Well, what if one could change "fortune"?
I was NOT surprised that a virtue-signaling doctor might take a coronavirus vaccine while pregnant. I WAS surprised that there was NO medical advice contrary to pregnant women getting the vaccine – that pregnancy was NOT a contraindication. Pregnant women are a SMALL subset of the population, centered age-wise on the sweet spot of coronavirus survivability. Why take a chance?
Nope – not a whisper of it, even in the aftermath of the lady doctor's misfortune. Indeed, only on the DARK CONSPIRACY WEB was there even a hint that maybe the good lady doctor should have done something other than happily getting the vaccine.
That was the state of things for me, until there were reports of clotting problems with AstraZeneca, affecting mostly women.
Then, there were the clotting problems of the Johnson+Johnson vaccine, AGAIN affecting almost exclusively women.
Singingsoul asked about the possibility of any relationship to "the pill". That REALLY got me thinking about the seeming sex linkage to clotting. However, I made no connection back to miscarriages or stillbirths.
That connection did not happen for me, until there were reports of "menstruation upon vaccination". THAT sure sounded like a "day after pill" to this longtime observer of Big Pharma. THAT would explain a miscarriage or a stillbirth AND the sudden induction of menstruation.
THE SPIKE PROTEIN. An abortifacient? Even if only a "five-percenter"?
It suddenly made me wonder.
I mean, if we were actually dealing with…..
RU-486 The Vaccine, that meant we were probably dealing with…..
RU-486 The Spike Protein – and that meant…..
RU-486 The Virus.
Suddenly, it all made sense.
What If Abortion Could Go Viral?
No – not THAT structure – THIS one. Or THESE two. Both of them SWARMING with possibilities.
Now THAT is something. Something which could be PROVEN in a lab.
Probably not a lab that would get any modern funding, unless the author was KNOWN to submit scientific truth to globalist narrative, but still…. SOME "errant" lab might "accidentally" prove it to MY satisfaction. And that's all the science *I* need to keep moving "forward", past globalist control of science.
Interesting possibility. No?
You can bet your LIFE that the Democrats ARE afraid of any correlation here, and WILL distract like crazy from even the possibility of such a correlation being contemplated by the public.
And there is a LOT of circumstantial suspicion here.
It still remains unclear which hands moved which chess pieces where, in terms of release of the SARS-CoV-2 virus, but HOWEVER things happened, it certainly appears that a virus, which VERY LIKELY negatively affects human reproduction and coincidentally "gets rid of Trump presidencies", conveniently escaped a Chinese lab, in an event that helped – IN MANY WAYS – the principal advocates if not worshipers of free and easy human abortion: Democrats, globalists, and Chinese communists.
How amazing is THAT?
The party of abortion, the movement of abortion, and the nation of abortion, may have just gotten a "statistically effective but plausibly deniable abortion cold" which – if you don't change the abortion protein too much – or more specifically in the wrong directions – gives one an abortion vaccine having the same wonderful properties of denied responsibility – plus the properties of continuous excuse and adjustable frequency of administration, only needing MORE of what the CDC is very good at providing.
LIES.
In my opinion, these three human control stakeholders are going to do EVERYTHING possible to not merely shut down any consideration of their possible treachery – they will desperately reframe Fake Science to turn such a pharmacological desideratum into either a null, or an irremovable side effect. That is, if they can't make PERCEPTION of the entire problem simply go away.
BUT LET'S BACK UP.
---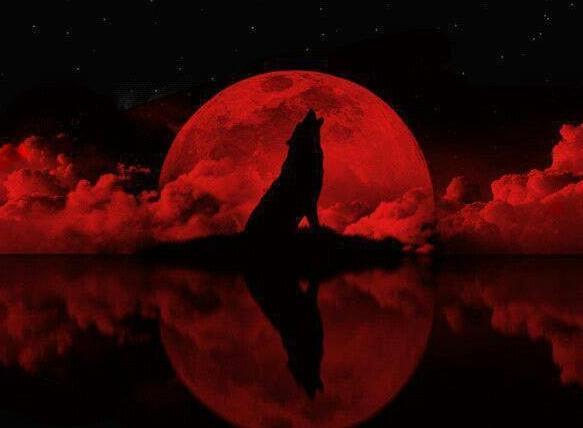 My normal skepticism of every new assertion of female lunar pheromonal menstrual mystery is not because I don't believe that some new, unexplained mense magic is POSSIBLE, but simply because the first step of science is to look for any obvious explanations of new magic using old theories.
However, one does not have to reach very deep into "old theory" to figure out that "I got a shot and my uterus dumped" is eminently explainable as a simple pharmacological effect. If more than one woman says this, it's very UNLIKELY to be due to mass mommy hysteria, and much more likely that the inner scientist in a whole bunch of women just raised her hands in class.
And when it finally gets stated publicly by the "generally respected class radical", watch out.
Let's do that as an IMAGE which Twitter can't delete and hide.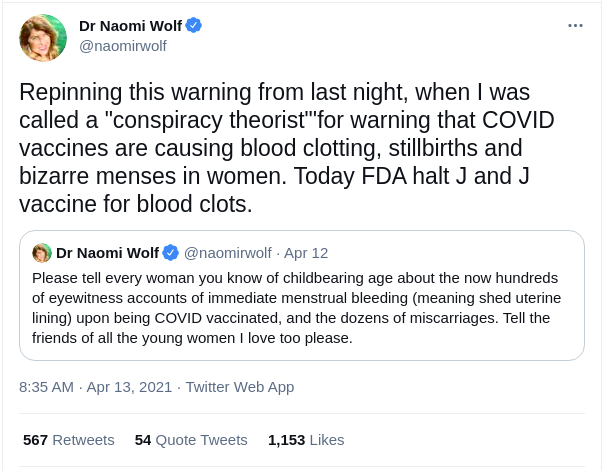 Now I would be remiss if I didn't point out that the J+J recall, connected to VIPIT and/or TTP, is not clearly pharmacologically DIRECTLY connected to the observed menstrual symptoms in women, which are (IMO) more properly described as antiprogestogenic or abortive in nature. Yes, dysfunctional clotting is an issue with women taking a more mildly antiprogestational regimen of hormonal control known as the pill – an important clue that Singingsoul put me onto very early. So YES – "blood issues" tag along with the hormonal aspects of menstruation and gestation for all kinds of good and obvious reasons in menstruating mammals.
So if things just stopped there – at a protein with apparently striking but somewhat randomly effective antiprogestogenic activity, it would be all I would need to wrap this 5%-er conspiracy up TIGHT. It would – IMO – demonstrate some kind of intent, by somebody, somewhere, to force humanity into a more contraceptive future. It's an elegant checkmate move, IMO, due to the DISEASE which is almost certainly hard to eliminate.
Very nicely, there is nothing WEIRD, MAGICAL, or SPOOKY about a highly potent antiprogestogenic protein, released first as a virus, and then as a vaccine, by a technocratic, power-holding oligarchy, which believes fervently in the social, societal, and civilizational effects of that protein.
It's kinda weird that such medical cunning got into a virus, with our level of public scientific ability, but I can come up with several excellent theories as to how that happened – with varying degrees of believability, depending upon which particular secrets you believe the Deep State holds.
The trouble is, we have OTHER alleged evidence that we are now being asked to believe – that "people close to people being vaccinated" – BUT NOT ACTUALLY VACCINATED – are somehow, sometimes, showing symptoms. Setting aside the possibility of at least partial disinformation, including intentional discreditation and obfuscation (very likely in any case), this stuff borders on mense magic.
However – HOLD MY BEER at the Friday night lab outing to the bar. I've got a theory (hic).
Some of this stuff is also explicable by other potential scientific aspects of a putative antiprogestogenic or otherwise abortive spike protein – things which may indeed be credible science.
In fact, the "more bizarre stuff" could help to explain the "less bizarre stuff", because it argues for a contraceptive potency which is more likely to be found in a prostaglandin analog like misoprostol, or a peptide hormone (you know, a small protein) like oxytocin, than in an antiprogestogen like mifepristone or lilopristone.
This gets into how RU-486 is administered, and how it actually works. It turns out that RU-486 is in fact the "less important actor" of the day-after pill.
I repeat. I want you to understand. RU-486 was a kind of beautiful social and scientific DECOY, DISTRACTION, and MISDIRECTION.
The primary abortifacient drug in the "day-after pill" is not actually mifepristone, a.k.a. RU-486, but the co-drug misoprostol.

This would not be the first time that Democrats DISTRACTED and MISDIRECTED to the lesser of two scandals so that the more murderous one would get off. Thus – IMO – RU-486 took Cuomo-kissing levels of media heat precisely so that the abortion-meister misoprostol would SKATE like a nursing home scandal with thousands of dead people.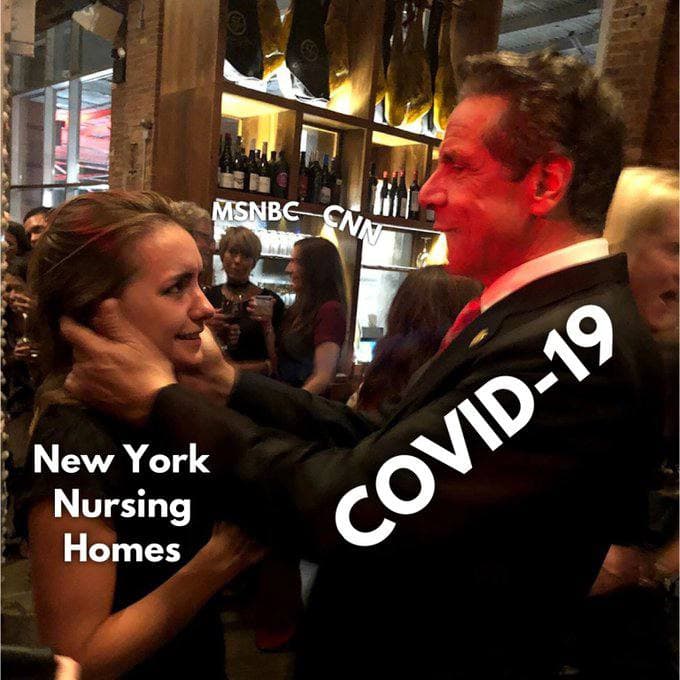 Dosing of misoprostol for abortion – with or without anything else – is typically below 1 mg as a single dose, absorbed through the oral mucosa. Note that route of entry. That is a HUGE potency. One milligram is hardly anything at all. The fact that 1 mg of ANY substance will cause an abortion is, quite frankly, startling news.
Addition of RU-486 (200 mg) to the regimen of misoprostol (800 μg = 0.8 mg) alone RAISES the success of abortion from about 88% to near total, so if the spike protein is primarily showing a prostaglandin / oxytocin activity, then the spike protein could have almost any level of antiprogestogenic activity and still be a wickedly good abortifacient / contraceptive.
And speaking of that OLDER alternative to misoprostol, namely oxytocin – well, THAT particular uterine-contracting, labor-inducing substance is a peptide, i.e. a protein fragment. Which certainly argues that the idea of a spike protein having oxytoxin-like activity isn't complete science fiction.
Note that oxytocin is only 9 amino acids long. Easy to hide in a longer sequence. And possibly as a DIFFERENT small sequence, because of protein 3-D dynamics.
·Cys – Tyr – Ile – Gln – Asn – Cys – Pro – Leu – Gly – NH2
Alternatively…..
CYIQNCPLG-NH2
SO – let's state this for the record. If the spike protein or some fragment thereof has some kind of oxytocin activity, then we pretty much have our bad guy. The potency of oxytocin is even greater than that of misoprostol. One international unit (IU) of oxytocin is the equivalent of 1.68 μg of pure peptide. That is less than two MICROGRAMS per unit. The dose for adult abortion is roughly 10 to 30 IU, which translates to 16.8 to 50.4 micrograms. A very small fraction of a single milligram.
This is – bluntly – more potent than LSD.
Thus, it is entirely possible that if the spike protein or fragments spat back out from genetic incorporation of its instructions, somehow have oxytoxin activity, then that protein / peptide could act as a kind of contraceptive / abortifacient.
Are you with me?
OK – armed with THAT knowledge, listen to the following amazing discussion. Don't pay attention so much to their hyperbole about "biological warfare", or charming innocent errors about [this is a logical paraphrase] "digital lipid nanotechnology" – the stuff that makes it possible to call these people "conspiracy theorists" despite what I think are fairly impressive backgrounds on some of them. Pay attention to factual observations and reports, and ask if they are plausible when dealing with an extremely potent hormonal substance, where the amount needed to obtain strong biological effects is not only capable of being produced by the human body – the amount of substance needed to achieve the effect in self or other is BARELY EVEN VISIBLE.
LINK: https://rumble.com/vg3drt-urgent-5-doctors-agree-that-covid-19-injections-are-bioweapons-and-discuss-.html
So what do you think? I'll let you decide for yourselves.
I don't believe in unexplainable magic – I believe in science. But SCIENCE can explain stuff that does almost seem magical. And I think it could very well explain what people are observing here.
Thus, I believe that we may indeed be seeing some kind of real antiprogestogenic, prostaglandin, and/or oxytocin effect from the spike protein or a subunit thereof.
A "contraceptive" effect, basically. And most likely small enough to escape obvious notice, but BIG enough that when everybody is forced to take the vaccine, even during pregnancy, it "does its thing" and gives the depopulationist socialists a 5% solution.
It may not appear always, or always strongly enough to show up in every person, but it only has to show up in a FRACTION of people getting the disease, or taking the vaccine, to significantly change the world.
Indeed, if the effect is TOO STRONG, one cannot "get away with it". But if the "worshipers of sacred abortion" just nickel and dime us, they can get a GOOD START on depopulation.
Think about it.
W