*And One Study Showing How Much of a SCAM Fauci's Beloved Remdesivir Actually Was
---
The old wisdom of science and medicine, from when I was a kid, has never been disproved. Stated simply:
Disease-conferred immunity in the recovered is always superior to any form of vaccination.
This is why, when we were kids, most scientists and doctors were "unimpressed" by the idea of moving to vaccines for the three main childhood diseases, which diseases themselves provide LIFELONG IMMUNITY against three illnesses that are MUCH ROUGHER on adults.
Why go to a lesser immunity? The diseases are mild in children. The outcomes are excellent. The immunity is SOLID.
Now you can push around the edges of this generality, and find examples where individuals DON'T get good immunity from a "first case" of a disease, and catch it again, whereas some other person gets life-long immunity from a vaccine. Nonetheless, the generality holds at the statistical level, and has always held, because it is LOGICAL.
The whole point of vaccination is to provoke a SUFFICIENT DEFENSE by a LESSER ASSAULT than the disease being prevented.
Thus, for the generality of the old wisdom to be violated, logic, math, and basic biology have to be overturned.
Which is not hard with Democrat minds.
Democrats want to believe things that are politically expedient but simply untrue. I wish I could say the same accusation cannot be leveled against our side, but I can't. Nevertheless, I find that I can gently correct our side with actual scientific logic, whereas the other side demands "authority", which they instantly deny to any person or organization that disagrees with them. It's a solid defense, but it's not a REAL defense.
In any case, communism is "politics as religion", and thus it can lead to articles of hope and faith that are held in violation of common sense and widely agreed simple facts – even the most basic science that can be proven at home by anybody.
Thus, the much more solid and honest wisdom of 1960s and 1970s medicine and science began to disappear as the Soviets and Maoists began chipping away at it. By now, it's in real trouble.
With the COVID hoax, I pretty much thought science was done for. Surprisingly, in the wake of the hoax's general failure to convince EVERYBODY that up is down and vice versa, we are seeing more and more of the sheepish scientists and doctors who initially went along with things, turning around and disagreeing – although very gently – with the COVID madness.
I would like to show you SIX important points that are now known from scientific studies. You will not see the Bidenistas and Bidenazis trumpeting any of these.
What these points do, is basically show why we don't need COVID vaccines, nor a particular bad drug called remdesivir.
Indeed, in my opinion, all of these things call into question the entire COVID response, and appear to make it some kind of scam – likely by the World Economic Forum.
I believe that the scam is for global population control, the latter meaning both control of people and control of reproduction.
I'll explain that at the end, but a bit along the way, too.
PS – thanks to Wheatie for the above image, to RF121 for the link to 4 of these papers, and to Wheatie again for information about the Rockefeller Foundation censoring "misinformation" through Red Jen and Actor Vivek.
---
Six Points, To The Point
1 – Disease-conferred immunity appears to be 6.72 TIMES as strong as immunity from the COVID vaccines
2 – mRNA vaccines cause spike protein to begin circulating in the bloodstream almost immediately
3 – The antibodies raised by COVID vaccines show pre-existing "memory" immunity to COVID and the vaccines
4 – 99% of those infected by C19 show fast, specific, and effective ("robust") antibody response
5 – For 2-shot vaccines, shot 1 needlessly elicits memory antibodies, but shot 2 dangerously elicits prompt antibodies
6 – Remdesivir does NOT work against COVID, but it does lengthen time in the hospital
---
OK, people. Let me break down THOSE items with fuller descriptions.
---
Six Points, Explained
1 – Disease-conferred immunity appears to be 6.72 TIMES as strong as immunity from the COVID vaccines
Yeah, gotta love those insignificant digits. SEVEN WILL DO – roughly.
This is from an Israeli study that looked at all the people getting infected right now. You will recall that almost all Israelis are vaccinated, yet all of a sudden, people are getting it again – which means that most of them have to be (and in fact WERE) vaccinated.
It turns out that, among the people who are getting COVID in Israel right now, are a few people who had it already – but VERY few of them. If you do the numbers, then it's clear that catching the disease provides better protection than the vaccine. This is hardly unexpected – like I said – this was old school predictable knowledge back in the 1960s and 1970s.
Stated differently: "Catch a cold one year, you probably won't catch it again next year, or the year after."
COMMON. WISDOM.
The number may be a quibble – earlier estimates were actually HIGHER than a factor of 7. So this is a conservative estimate.
But let me repeat what I said. This is exactly what we expect from colds and flu bugs. EXACTLY.
Bottom line, they tried to take something that we already knew, and repackage it as something new and scary. Now, it's easy to see that this was all about keeping and gaining power over us.
Ref 1 – https://www.naturalnews.com/2021-07-16-covid-infection-creates-real-immunity-vaccines-destroy.html
Ref 1 Archive – https://archive.fo/RsHxy
Ref 2 – https://www.israelnationalnews.com/News/News.aspx/309762
Ref 2 Archive – https://archive.fo/lHQ7Q
---
2 – mRNA vaccines cause spike protein to begin circulating in the bloodstream almost immediately
This is actually one of FOUR papers cited in a frontline doctor organizational email, which was then explained in the now-famous video by Dr. Sucharit Bhakdi.
If you have NOT seen this video, you should watch it. If you have seen it, then what you will be reading here (the next 4 points) is what he's talking about, but related more directly to each of the 4 papers.
The email that describes the 4 papers will be included as an appendix. It describes the significance of the 4 papers, but I am restating that significance in my own terms, here, from my own perspective.
In my opinion, this first point shows exactly why the mRNA vaccines are so problematic, and were never a good idea. Not only is there a ton of vaccine migration PROVEN by the Pfizer leaked documents – there is massive spike protein circulation in the bloodstream. This spike protein activity circulating throughout the body is clearly the cause of all the problems associated with the vaccine.
In my opinion, it's not a mistake. I believe the manipulated purpose of the vaccines was in fact incremental population reduction by flushing very early pregnancies on a huge but statistically significant scale.
SHAME on you, WEFFEN SS ghouls.
Ref 1 – https://principia-scientific.com/four-new-discoveries-about-safety-and-efficacy-of-covid-vaccines/
Ref 1 Archive – https://web.archive.org/web/20210717172112/https://principia-scientific.com/four-new-discoveries-about-safety-and-efficacy-of-covid-vaccines/
Ref 2 – https://jamesfetzer.org/2021/07/letter-to-physicians-four-new-scientific-discoveries-regarding-the-safety-and-efficacy-of-covid-19-vaccines/
Ref 2 Archive – https://archive.fo/HdzvF
Ref 3 – https://tube.doctors4covidethics.org/videos/watch/7ca43fab-fa9d-46e6-ac7a-a0c739d9e277
---
3 – The antibodies raised by COVID vaccines show pre-existing "memory" immunity to COVID and the vaccines
This is a SMOKING GUN. What this means is that all the health authorities LIED to us about a lack of pre-existing immunity. The vaccines are immunizing people to something they are already somewhat or even completely immune to.
Read that again. "Asymptomatic cases" = "basically already almost completely immune".
Remember early in 2020, when a lone, old, distinguished professor of immunology in Europe dared to publish online a STATEMENT (no way could he get it into a journal) that only pre-existing immunity could explain what we were seeing clinically with COVID-19, and his letter was then censored everywhere?
He is proven COMPLETELY RIGHT in this paper.
Now that we can carefully study new infections with COVID-19, it turns out that people are responding to the disease as "something they've seen before". Yes – it's THAT similar to the other weak beta coronaviruses.
As many have said, the disease was not actually novel. It was JUST NOVEL ENOUGH. Just novel enough, thanks to gain of function, to win the race for the seasonal best-seller. It's like a new paperback romance that breaks no new ground as either literature or love-porn, but simply puts tiny tweaks on something everybody has seen before.
Fifty Shades of Nonfluenza.
I repeat. This was a WEAPONIZED COLD – a "new" cold – and THEY KNEW IT.
This was an ECONOMIC ASSAULT on the world. And likely by the World Economic Forum.
Which incidentally sponsored Event 201.

You FUCKERS.
---
4 – 99% of those infected by C19 show fast, specific, and effective ("robust") antibody response
The point here was that EVERYBODY who gets COVID-19 – including those who barely have any symptoms or NONE AT ALL – get excellent antibody response – and they SHOW IT. The antibodies may go away, leaving the strong and effective MEMORY antibodies on standby, but the system is soon primed and ready to go.
Which then raises the question – in combination with the prior points…..
Wouldn't most healthy people just want to get the DISEASE instead of the vaccine? They get better immunity, proven, even if they have ZERO symptoms.
We were SNOOKERED.
This goes back to something that the Fake News media and Fake Medicine CDC hid from us.
When antibody tests first became available, there was an apparent hesitation by authorities (particularly in blue states) to release results. HOWEVER, there were several "blooper" releases of information from hospitals and doctors – at least one of which was forced into disavowing their own prior statement.
What they were finding was double-digit numbers of people who already had antibodies to COVID-19. At that point, the antibody tests were SUPPOSED TO BE unique for COVID-19, and NOT for the prior beta coronaviruses. But yet, they showed antibodies for 30% of people or HIGHER. Later, authorities (including CDC) badmouthed the antibody tests as being flawed because they were picking up antibodies to "other coronaviruses".
NOW it is completely possible to see what they were trying not to admit. Between prior exposure to both COVID-19 itself and strains of the other 4 weak beta coronaviruses, people were ALREADY IMMUNE.
OLD ANTIBODIES WORKED ON COVID-19.
You see what I'm saying? They would rather falsely "admit" that the tests were "not working", than to truly admit that the tests worked TOO WELL, and most of us were already immune to COVID-19 to varying degrees. Why? Because that would eliminate the FEAR.
They reframed the PROTECTIVE cross-strain immunity as a test problem, rather than a natural immunity blessing.
It was all about the election. It was all about government control.
It was all a LIE and a HOAX.
---
5 – For 2-shot vaccines, shot 1 needlessly elicits memory antibodies, but shot 2 dangerously elicits prompt antibodies
This part is actually rather interesting. This is a point that Dr. Bhakdi makes late in his video. The first vaccine shot is NEEDLESS but HARMLESS. Well – more or less. Most people are actually IMMUNE TO THE VACCINE.
Yeah, I want you to read that again.
They can reframe reality – I WILL REFRAME IT BACK.
When you inject somebody with a needless vaccine to which they are already immune, the people simply have an immune response to the assault. Yeah, you can call it a booster, or whatever, but the point is that you have caused the immune memory to replay an old tape and pump out antibodies that work IN GENERAL on your new COVID strain. Vaccine. Whatever.
But the second injection, coming shortly thereafter, is potentially WORSE than NEEDLESS. With two injections, the first kicks up fresh antibodies to spike protein. The second infects YOUR cells and makes them a target of those antibodies.
This is why we saw all those people DIE after their second injection.
THEY. DID. NOT. NEED. THAT. SECOND. INJECTION.
Yeah, this will be a good fight in science – AND the courtroom.
Frankly, I think there need to be lawsuits here, for anybody who would have had a normal contraindication to a second shot, which IMO should have been ALL diabetics, cardiovascular patients, etc. In fact, many of those folks should not have gotten a first shot, because IMO the people that COVID didn't kill in spring of 2020 were mostly immune, INCLUDING diabetics.
They didn't need the vaccine. And the vaccine – especially the second shot – killed them.
And hey! If it had been ok to criticize vaccines earlier on social media and not get kicked off, we might have discovered this earlier, and saved a few lives! And dollars!
But no, we live in a fully Orwellian world, where Polish pink diaper that censors people telling the truth about vaccines gets AWARDS for protecting free speech.
Ref 1 – https://tennesseestar.com/2021/04/20/youtube-ceo-honored-with-free-expression-award-as-big-tech-silences-conservatives/
Ref 1 Archive – https://archive.fo/KYGch
---
6 – Remdesivir does NOT work against COVID, but it does lengthen time in the hospital
This is just "sweet revenge" as Ted Nugent called it. KARMA.
Now I have to admit that I was just as fooled as Trump on this. Fauci – what a scammer.
I saw in the very earliest results that remdesivir was WORSE than not working – it was removing people's kidneys faster than COVID was. AYE-YI-YI. Bad stuff.
And yet Fauci had the BRASS ASS to go on national television and call remdesivir the "GOLD STANDARD" after that performance. Sheesh! Trust me – Trump saw it, too. This was CLASSIC "you have to show them".
Admittedly, to some extent, this was "fighting the fear", and you can see why the POTUS has to take part. But who was generating the fear?
Yeah. Much easier to see the controlling characteristics of the hoax NOW.
Anyway, scientifically, the problem is, there is no point in giving people an antiviral like remdesivir AFTER the virus has already created devastation. You have to deliver the antiviral EARLY – exactly like Dr. Zelenko realized very early on.
Doesn't matter what KIND of an antiviral – even a piss-poor one, or an atypical one, like hydroxychloroquine, is going to WORK if it gets there EARLY. Late – it simply doesn't matter.
Now the thing is, remdesivir has to be INJECTED. It could only be used in a HOSPITAL setting – or at least, so they said. I disagreed. People inject stuff in SUBWAYS. Let's get SMART here.
Well, as a CHUMP HONEST SCIENTIST, my thought was, why not simply administer remdesivir early, by injection, at a lower and safer dose, on an outpatient basis, upon diagnosis? In the doctor's office, or at a specialist. Nothing worse than a blood draw. Same time that people are being given hydroxychloroquine, or regeneron. It would actually WORK then.
WELL, you see, this paper does more than just prove that remdesivir doesn't work. I proves WHY they never did the logical thing with it.
Administer it early and effectively, and you don't SELL AS MUCH. Administer it late and desperately, and you sell a TON of it. And it's expensive as HELL.
Oh. My. God. I was such a chump. I assumed they would do the right thing if they knew what that was.
The pharmaceutical industry, at this point, is CRAVEN. THEY JUST SELL PRODUCT.
Ref 1 – https://gab.com/rixstep/posts/106604239491038171
Y'all remember how Fauci bullshitted Trump about remdesivir – how he lied about moving the goal posts? Helps if you know the full story about it, but here's new evidence that the shit's actually harmful.
https://jamanetwork.com/journals/jamanetworkopen/fullarticle/2781959
Remdesivir, Survival, and Length of Hospital Stay in US Veterans With COVID-19
This cohort study assesses the association of remdesivir treatment with 30-day survival and length of hospital stay among US veterans hospitalized with COVID-19…
2 likes
1 comment
5 reposts
Ref 2 – https://jamanetwork.com/journals/jamanetworkopen/fullarticle/2781959
---
Summary
In my opinion, it is now time to call this crap out.
This is one of the most needless vaccines ever – one of the worst outcomes for a vaccine ever – no matter which one – and it is BECAUSE COVID-19 is fundamentally a case where there should not BE a vaccine for most people.
This is a case that was KNOWN not to be very amenable to a vaccine. It was only by a FEAR PSYCHOLOGY OPERATION that we were scammed into accepting the idea that we needed a really badly performing COLD VACCINE.
It's a MONEYMAKER for industry – their PAWN MOTIVE – and a CONTROL AGENT for various levels of government – their PAWN MOTIVE. Ultimately, it's about a global effort to gain control – most likely being mediated through the World Economic Forum, since almost all the guilty parties are either "partners" like Google/Alphabet or "organizations" like the Rockefeller Foundation.
Ref 1 – https://www.weforum.org/organizations/the-rockefeller-foundation
Ref 1 Archive – https://archive.fo/vDTby
And THAT is where we find the really basic motivation for the COVID hoax – as a PLATFORM of human control.
Once I realized that Bill Gates created Windows not as an operating system, but as a PLATFORM to change human behavior into a path he created, I realized the power of creating PLATFORMS. It's a GOD THING.
WEF gets this concept deeply.
Ref 2 – https://www.weforum.org/platforms
Ref 2 Archive – https://archive.fo/YCE1S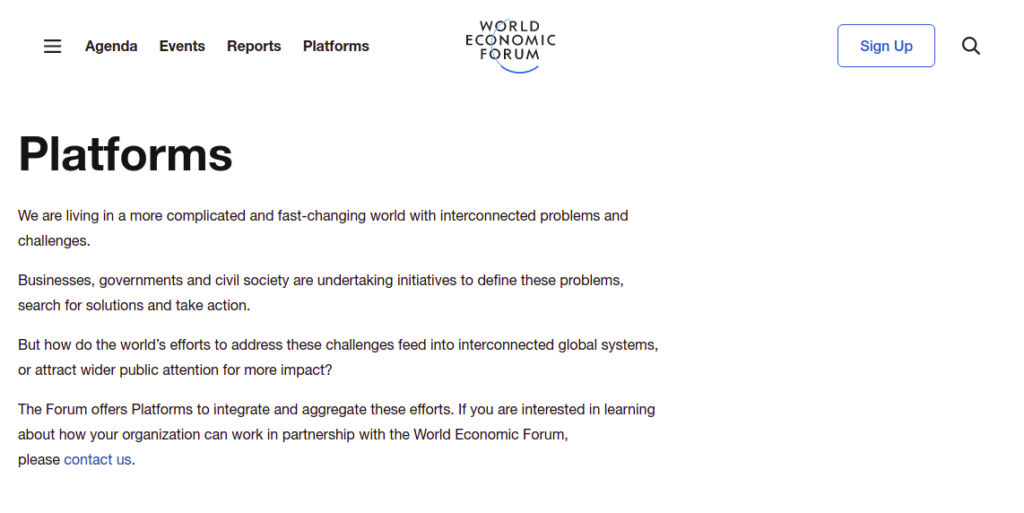 ---
You see, the mandatory vaccine platform is basically "The Island" where the entire planet is "The Island". The people in control are liars, they can inject you with whatever they want, and they then have power of life and death over you, because they lie with impunity.
To start with, I believe the globalist scum are introducing a kind of limited, very incremental contraceptive.
Just like Bill Gates slipped and told us.
---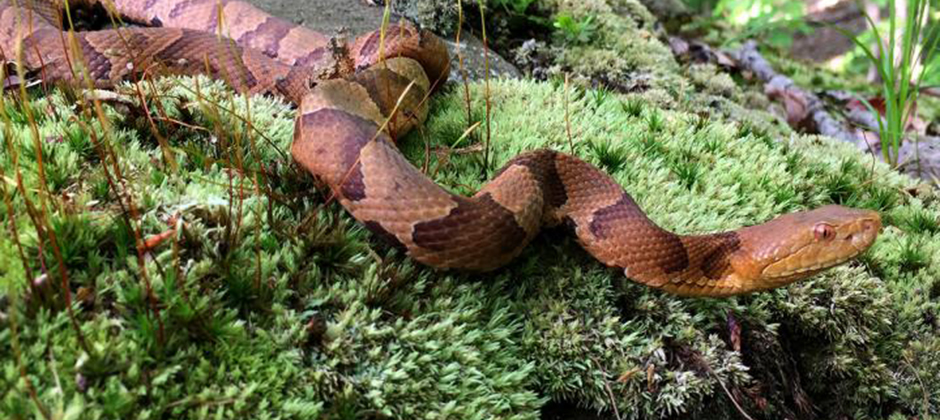 TL;DR – you MUST listen to a short podcast of a scientist revealing the latest research on the spike protein vaccines. The VACCINE ITSELF (not just the spike protein – the mRNA vaccine itself) is persistent and is not only concentrating in ovaries – THE VACCINE ITSELF IS EXCRETED – e.g., in breast milk. Meaning …
---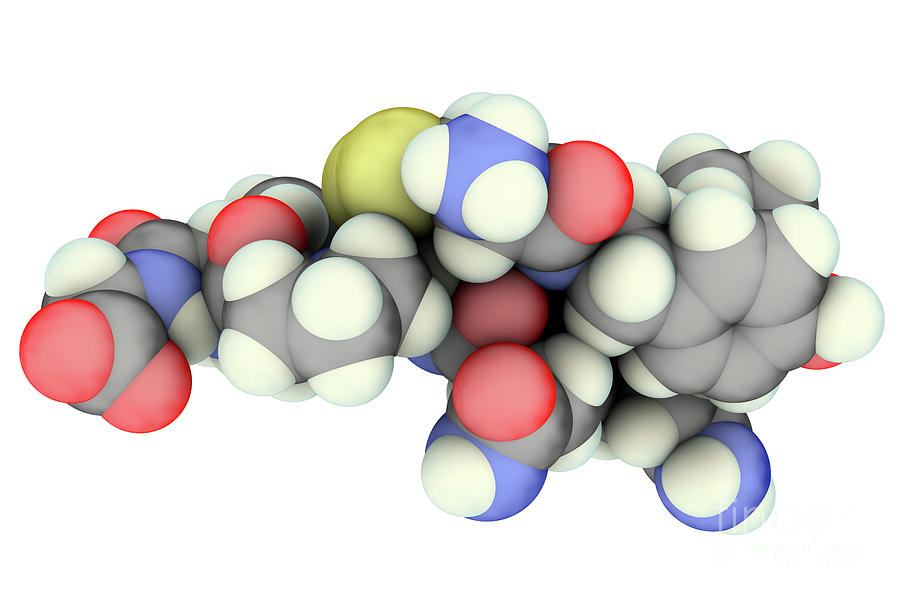 "When the people have any power to object to a socialist solution, a deniable 5% fait accompli is always more desirable to socialists than a negotiated 50% solution, because they can always negotiate on the remaining 95%." -Wolf Moon When I first heard about a case of a miscarriage by a pregnant doctor, due to …
---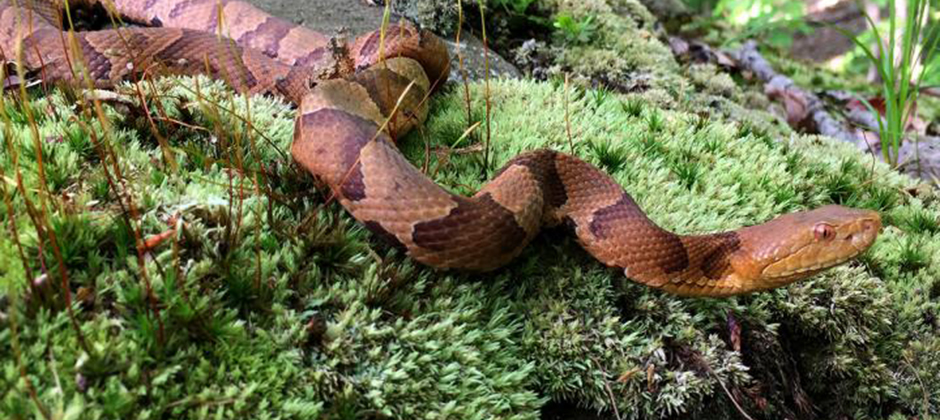 Using Principles of Protein Equivalence and Analogy as Predictive Tools for Coronavirus Understanding Surely you've heard of the BROWN RECLUSE SPIDER. The brown recluse is related to several other recluses, and a couple of other families of spiders, that all have a similar venom – a protein called sphingomyelinase D. This is an enzyme that …
---
Now – if you followed that patent history work that Dr. David "Bowtie" Martin did on the coronavirus and vaccines, then you realize that they've been aware of the spike protein for TWENTY YEARS. Its CONTRACEPTIVE activities had to have been known – likely from before understanding of the spike protein per se, when coronaviruses were just viruses which caused potentially contraceptive symptoms in some patients.
This is a no-brainer, people. We have been manipulated.
W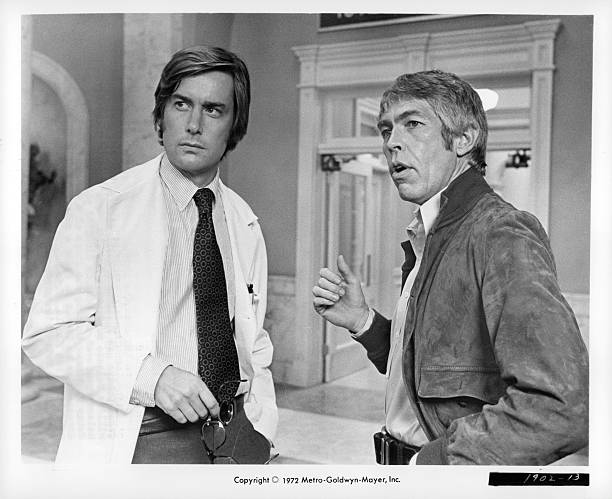 ---
Appendix: The Letter
Letter to Physicians: Four New Scientific Discoveries Regarding the Safety and Efficacy of COVID-19 Vaccines
SCIENTISTS CONCLUDE THE BENEFIT OF COVID-19 VACCINATION IS "HIGHLY DOUBTFUL" BUT VACCINE INJURY IS "WELL SUBSTANTIATED"
Doctors for Covid Ethics has sent the following letter to tens of thousands of doctors in Europe, summarising four recent scientific findings critical to the COVID-19 vaccination program. The letter explains each finding as it relates to the biology of COVID-19 vaccines, including interactions with the immune system.
Taken together, the letter warns that these new pieces of evidence force all physicians administering COVID-19 vaccines to re-evaluate the merits of COVID-19 vaccination, in the interests of their own ethical standing, and their patients' safety and health.
A video explanation of the underlying immunology by Professor Sucharit Bhakdi MD is here, with German subtitles here.
*
Dear Colleague:
Four recent scientific discoveries are herewith brought to your urgent attention. They alter the entire landscape of the COVID-19 pandemic, and they force us to reassess the merits of vaccination against SARS-CoV-2.
Summary
Rapid and efficient memory-type immune responses occur reliably in virtually all unvaccinated individuals who are exposed to SARS-CoV-2. The effectiveness of further boosting the immune response through vaccination is therefore highly doubtful. Vaccination may instead aggravate disease through antibody-dependent enhancement (ADE).
Discovery 1: SARS-CoV-2 spike protein circulates shortly after vaccination
SARS-CoV-2 proteins were measured in longitudinal plasma samples collected from 13 participants who received two doses of Moderna mRNA-1273 vaccine [1]. With 11 of the 13, the SARS-CoV-2 spike protein was detected in the blood within only one day after the first vaccine injection.
Significance. Spike protein molecules were produced within cells that are in contact with the bloodstream—mostly endothelial cells—and released into the circulation. This means that a) the immune system will attack those endothelial cells, and b) the circulating spike protein molecules will activate thrombocytes. Both effects will promote blood clotting. This explains the many clotting-related adverse events—stroke, heart attack, venous thrombosis—that are being reported after vaccination.
Discovery 2: Rapid, memory-type antibody response after vaccination
Several studies have demonstrated that circulating SARS-CoV-2-specific IgG and IgA antibodies became detectable within 1-2 weeks after application of mRNA vaccines [1–3].
Significance. Rapid production of IgG and IgA always indicates a secondary, memory-type response that is elicited through re-stimulation of pre-existing immune cells. Primary immune responses to novel antigens take longer to evolve and initially produce IgM antibodies, which is then followed by the isotype switch to IgG and IgA.
A certain amount of IgM was indeed detected alongside IgG and IgA in some studies [1,4]. Importantly, however, IgG rose faster than IgM [4], which confirms that the early IgG response was indeed of the memory type. This memory response indicates pre-existing, cross-reactive immunity due to previous infection with ordinary respiratory human coronavirus strains. The delayed IgM response most likely represents a primary response to novel epitopes which are specific to SARS-CoV-2.
Memory-type responses have also been documented with respect to T-cell-mediated immunity [5–7]. Overall, these findings indicate that our immune system efficiently recognizes SARS-CoV-2 as "known" even on first contact. Severe cases of the disease thus cannot be ascribed to lacking immunity. Instead, severe cases might very well be caused or aggravated by pre-existing immunity through antibody-dependent enhancement (ADE, see below).
Discovery 3: SARS-CoV-2 elicits robust adaptive immune responses regardless of disease severity
Serum antibody profiles were reported for 203 individuals following SARS-CoV-2 infection [8]. 202 (>99%) of the participants exhibited SARS-CoV-2 specific antibodies. With 193 individuals (95%), these antibodies prevented SARS-CoV-2 infection in cell culture and also inhibited binding of the spike protein to the ACE2 receptor. Furthermore, CD8+ T-cell responses specific for SARS-CoV-2 were clear and quantifiable in 95 of 106 (90%) HLA-A2-positive individuals.
Significance. This study confirms the above assertion that the immune response to initial contact with SARS-CoV-2 is of the memory type. In addition, it shows that this reaction occurs with almost all individuals, and particularly also with those who experience no manifest clinical symptoms.
The goal of the vaccination is to stimulate production of antibodies to SARS-CoV-2, but we now know that such antibodies can and will be rapidly generated by everyone upon the slightest viral challenge, even without vaccination.
Severe lung infections always take many days to develop, which means that if the antibodies generated by the memory response are needed, they will arrive on time. Therefore, vaccination is unlikely to provide significant benefit with respect to the prevention of severe lung infection.
Discovery 4: Rapid increase of spike protein antibodies after the second injection of mRNA vaccines
IgG and IgA antibody titres were monitored before vaccination and after the first and the second injection of mRNA vaccines [3]. Antibody titres rose with some delay after the first injection, then plateaued, but rose again very shortly after the second injection.
Significance. Even though the antibody response to the first injection is of the memory type, the small time lag after the injection may mitigate adverse reactions, because the abundance of spike protein on the cells in the blood vessel walls and in other tissues may have already passed its peak when the antibodies arrive.
The situation changes dramatically with the second injection. Then the spikes are produced and protrude into the bloodstream that is already swarming with both reactive lymphocytes and antibodies. The antibodies will cause the complement system [9,10] and also neutrophil granulocytes to attack the spike protein-bearing cells. The possible consequences of all-out self-attack by the immune system are frightening.
Antibody-dependent enhancement of disease
As described, memory-type immune responses ensure the rapid rise of antibody titres after initial exposure to SARS-CoV-2, rendering the benefit of vaccine-induced antibody response exceedingly doubtful. Regardless, we should not assume that high antibody titres against SARS-CoV-2 will always improve the clinical outcome. With several virus families—in particular with Dengue virus, but also with coronaviruses—antibodies can aggravate rather than mitigate disease. This occurs because certain cells of the immune system take up antibody-tagged microbes and destroy them. If a virus particle to which antibodies have bound is taken up by such a cell, but it then manages to evade destruction, it may instead start to multiply within the cell. Overall, the antibody will then have enhanced the replication of the virus. Clinically, this antibody-dependent enhancement (ADE) can cause a hyperinflammatory response (a "cytokine storm") that will amplify the damage to the lungs, liver and other organs of our body.
Attempts to develop vaccines to the original SARS virus, which is closely related to SARS-CoV-2, repeatedly failed due to ADE. The vaccines did induce antibodies, but when the vaccinated animals were subsequently infected with the virus, they became more ill than the unvaccinated controls (see e.g. [11]). The possibility of ADE was not adequately addressed in the clinical trials on any of the COVID-19 vaccines. It is therefore prudent to avoid the danger of inducing ADE through vaccination and instead rely on proven forms of treatment [12] for dealing with clinically severe COVID-19 disease.
Conclusion
The collective findings discussed above clearly show that the benefits of vaccination are highly doubtful. In contrast, the harm the vaccines do is very well substantiated, with more than 15.000 vaccination-associated deaths now documented in the EU drug adverse events database (EudraVigilance), and over 7.000 more deaths within the UK and the US [13].
ALL PHYSICIANS MUST RECONSIDER THE ETHICAL ISSUES SURROUNDING COVID-19 VACCINATION.
*
Note to readers: Please click the share buttons above or below. Follow us on Instagram, @crg_globalresearch. Forward this article to your email lists. Crosspost on your blog site, internet forums. etc.
Notes
1. Ogata, A.F. et al. (2021) Circulating SARS-CoV-2 Vaccine Antigen Detected in the Plasma of mRNA-1273 Vaccine Recipients. Clin. Infect. Dis. -:x-x
2. Amanat, F. et al. (2021) SARS-CoV-2 mRNA vaccination induces functionally diverse antibodies to NTD, RBD and S2. Cell -:x-x
3. Wisnewski, A.V. et al. (2021) Human IgG and IgA responses to COVID-19 mRNA vaccines. PLoS One 16:e0249499
4. Qu, J. et al. (2020) Profile of Immunoglobulin G and IgM Antibodies Against Severe Acute Respiratory Syndrome Coronavirus 2 (SARS-CoV-2). Clin. Infect. Dis. 71:2255-2258
5. Le Bert, N. et al. (2020) SARS-CoV-2-specific T cell immunity in cases of COVID-19 and SARS, and uninfected controls. Nature 584:457-462
6. Grifoni, A. et al. (2020) Targets of T Cell Responses to SARS-CoV-2 Coronavirus in Humans with COVID-19 Disease and Unexposed Individuals. Cell 181:1489-1501.e15
7. Gallais, F. et al. (2021) Intrafamilial Exposure to SARS-CoV-2 Associated with Cellular Immune Response without Seroconversion. Emerg. Infect. Dis. 27:x-x
8. Nielsen, S.S. et al. (2021) SARS-CoV-2 elicits robust adaptive immune responses regardless of disease severity. EBioMedicine 68:103410
9. Magro, C.M. et al. (2020) Docked severe acute respiratory syndrome coronavirus 2 proteins within the cutaneous and subcutaneous microvasculature and their role in the pathogenesis of severe coronavirus disease 2019. Hum. Pathol. 106:106-116
10. Magro, C.M. et al. (2021) Severe COVID-19: A multifaceted viral vasculopathy syndrome. Annals of diagnostic pathology 50:151645
11. Tseng, C. et al. (2012) Immunization with SARS coronavirus vaccines leads to pulmonary immunopathology on challenge with the SARS virus. PLoS One 7:e35421
12. McCullough, P.A. et al. (2021) Pathophysiological Basis and Rationale for Early Outpatient Treatment of SARS-CoV-2 (COVID-19) Infection. Am. J. Med. 134:16-22
13. Johnson, L. (2021) Official Vaccine Injury and Fatality Data: EU, UK and US.