It's Wednesday, five days after the Supreme Court obliterated a phantom right in the Constitution, and the decision is still dominating the blogs.
This is a sample of reading room headlines:
America should learn what it can from the Soviet abortion regime and the breakdown of families under Communism.
THE END OF ROE V. WADE: THOUGHTS AND MEMORIES

But politics were only a part of the pro-life environment I grew up in. My mom believed that "it's not enough to believe something, you have to live it." And she did, showing up to support expectant mothers, throwing baby showers, taking home-cooked meals to couples just home from the hospital, sharing her wisdom for raising children, and so on. She also voted in every election and was active in the local Republican Party. It wasn't out of a sense of activism that she did this though, but out of a genuine feeling that life was a precious gift worth celebrating and nurturing. It was personal for her, and for me. Her first two pregnancies had gone smoothly enough but she had developed life-threatened blood clots during the next three. Then I came along unexpectedly in her forties. The family doctor was apoplectic. The blood clots returned. She went on bedrest, injected herself with blood thinner shots, but never once considered termination. She risked her own life for mine.
For fifty years pro-life advocates have done the hard work of keeping the nation's conscience alive. We protested, we prayed in front of clinics, we sustained crisis pregnancy centers to help women choose life, we conducted healing retreats for women and men suffering the after-effects of abortion, we founded journals like the Human Life Review to make the intellectual case. Many worked in the legal field to make the principled case for overturning Roe v. Wade. Others strove to form and select judges who would respect and not pervert our national commitment to the inalienable right to life. Those called to politics worked to elect presidents and senators who would confirm such judges to the Supreme Court.

Together, we persevered. And today it is hard not to feel like we triumphed.  

But in truth the overthrow of Roe is not the final triumph but the beginning of a new and harder road ahead. Our goal is not to create a culture where abortion is illegal, but where it is unthinkable. To do that requires sacrificial love for both mother and child. 
What has been noticed in the aftermath of the decision's official release is just how unhinged the left is. It's not just over the topic of abortion, but all sorts of things.
This isn't just a few fringe voices. Prominent legal analysts and authors are calling the Court illegitimate. The chair of the Democrat National Committee has pulled out the bullhorn to condemn the Court. Writers at Teen Vogue, whatever one thinks of Teen Vogue, have also used their cultural clout and reach to spew their propaganda. The "mainstream" of the Democrat Party and their allies are calling the Court illegitimate; they have joined the very far-left that have been saying this for decades.

Insurrection is a violent uprising against legal authority with the intent to overthrow it. Of course, liberals won't openly admit that what they advocate is insurrection. But that is, in essence, what the left is advocating.

By demonizing and attempting to delegitimize the Supreme Court, whose function is to uphold the Constitution and its rule of law, the Left intends to weaken the last bastion of American civil society and legal order to overthrow it. By eliminating the legitimacy of the Supreme Court, this will give the Left a blank check to open power to remake America and its laws in their image. It's an insurrection and revolution in all but name.

If the Left can't achieve policy victories because their policies lead to depression and societal ruination, then they will do so by force and ignore the people and the rule of law. That has been the playbook of left-wing revolutionaries since the Jacobins. When you can't win by legislation, win by force. When you can't change the system from within, overthrow the system from the outside. That is insurrection.
Hey ruling class! How yer doin', pal? Do you feel, after a black man dared to reaffirm the Second Amendment and Roe v. Wade got overturned, that the world is spinning out of control?

I think you may want to consult a mental-health expert and ask xir about Rapid Onset Ruling-Class Disorder (RORD). Experts agree that RORD is commonly found among the high-status supporters of a ruling class confronted by unexpected lack of respect from uppity black men. It is also associated with a ruling class headed for the exits, as in Louis XVI and Mikhail Gorbachev.

Seriously though. Are you rulers willing to listen to a bit of feedback, for once in your conceited lives? In his Ruling Class Gaetano Mosca stated a century ago that a wise ruling class is always promoting likely young men from a lower class, because wise rulers always want to know what they are thinking down on the farm before they get to see gay Paree.
There is a silver lining to all this.
Fox is becoming the Donnybrook network:
I guess we non-confrontational types will stick to reading the closed captions.
Reading room with some viewing thrown in:
As a general rule of thumb, you should NOT be approaching anyone with any of this stuff. Nobody likes to be bombarded with information they didn't ask for. You should be educating yourself, and conducting yourself in a certain manner, and the normies will come to you.

Carry yourself in a manner that says "I don't subscribe to the false reality". People can sense it on you. When asked your opinion on something, state it proudly. But don't go out of your way to tell people about this stuff. The curious ones, they will detect that you are different and don't act like the rest of the brainwashed lemmings, and they will come to you.

These curious normies, who have started to notice the narrative being fed to them is bullshit, they will ask you stuff like "hey what do you think about this?", Or "did you see this?", looking to get a response from you, for an alternative perspective to what they get from their MSM echo chamber.

This is when you have opportunity to show them irregularities in what they are being fed. If you are able to show them one irregularity, they will be inspired to look for other irregularities in their narrative(s), and their search for truth begins. And depending on how close you are with the person, they will come back with more questions. And it's our individual responsibility to be as well versed as possible, so we can assist those with questions and curious minds.

Also, you need to be delicate, and not throw these people head first into the deepest and most obscure of rabbit holes. They are already in a heightened state of anxiety, going outside their comfort zone and questioning their reality. Don't spook them with the crazy stuff at first. The Biltmore pool is not how you red-pill normies. Start with a smaller dose.
Tweets:
Memes: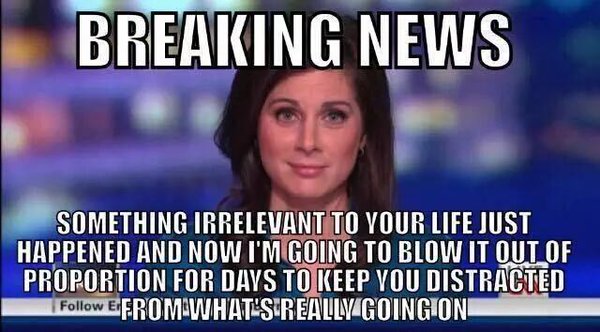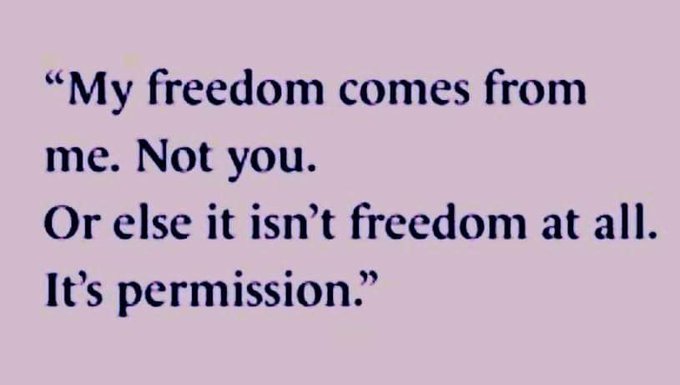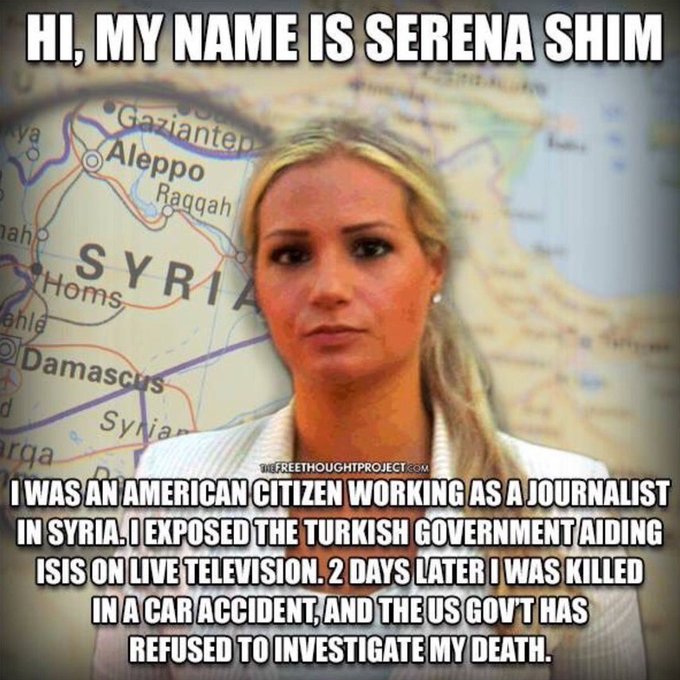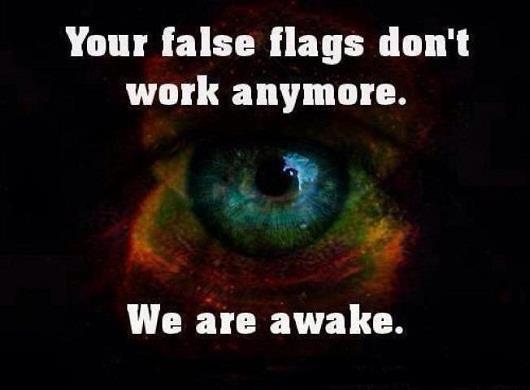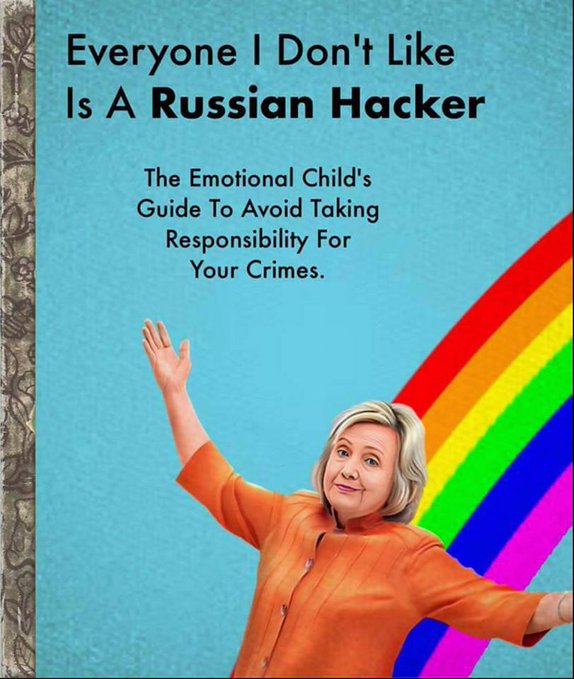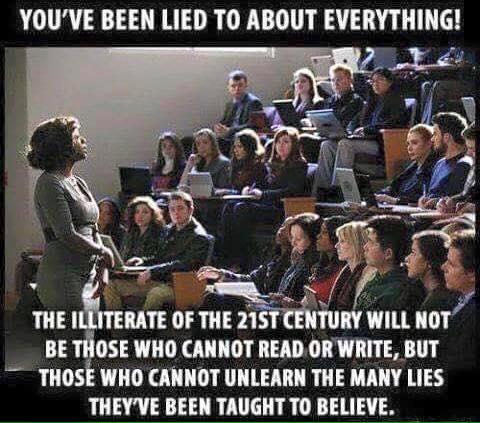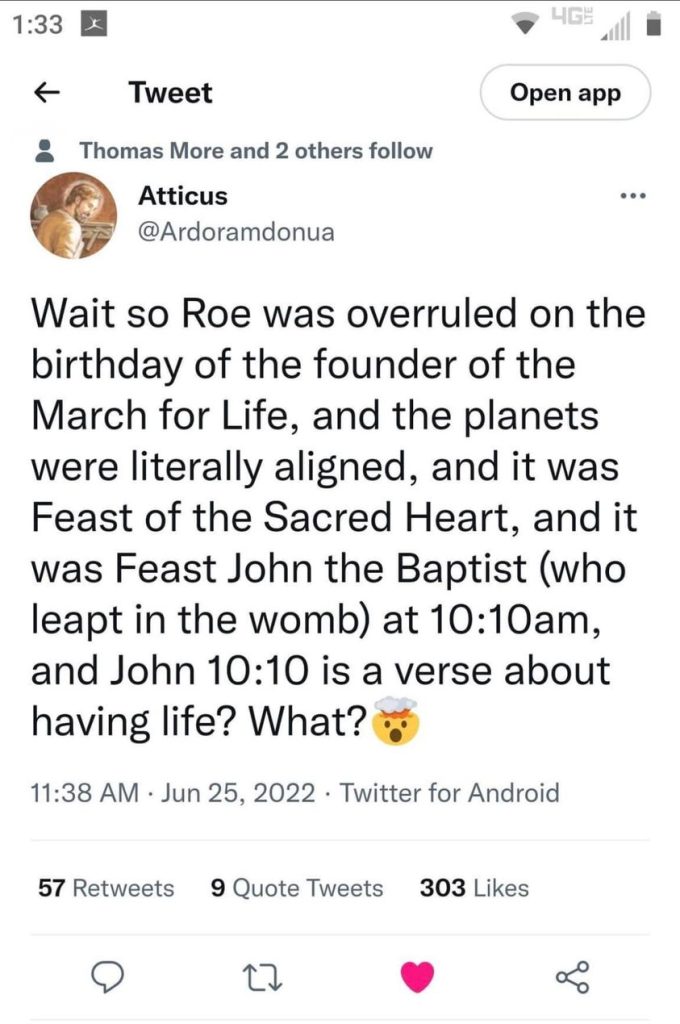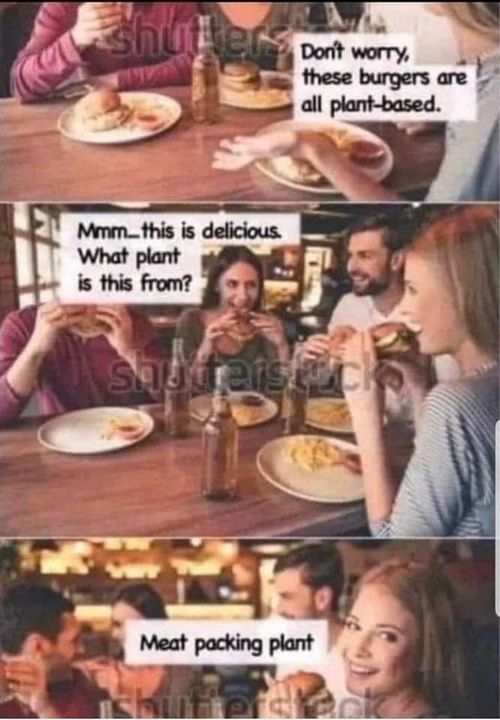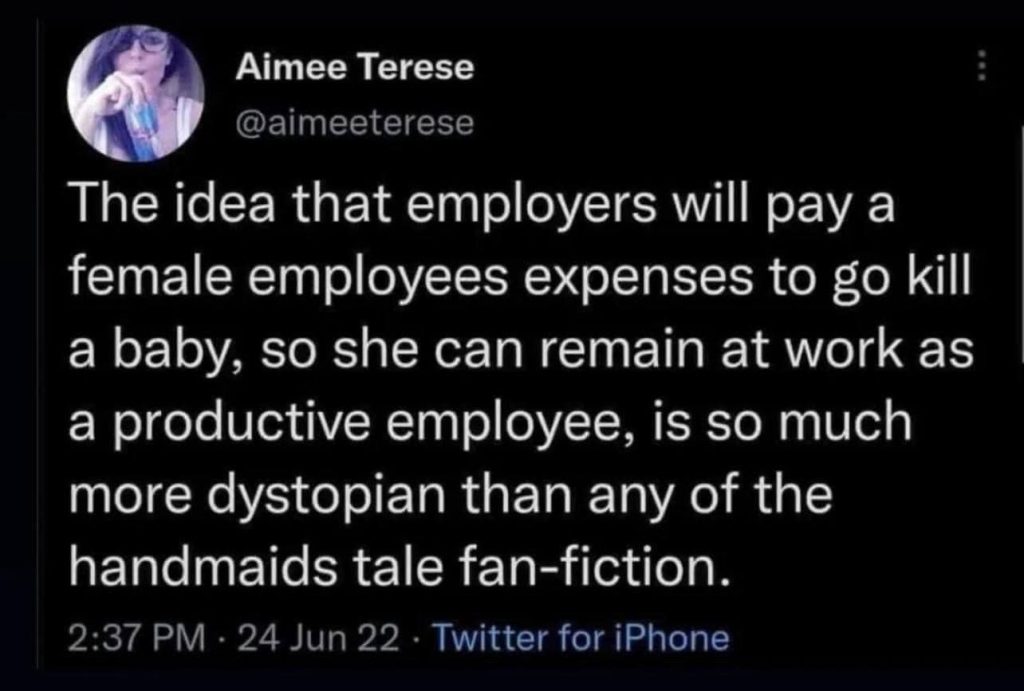 Have a good day y'all.
(I don't remember who brought this to a daily in the comments, but thanks.)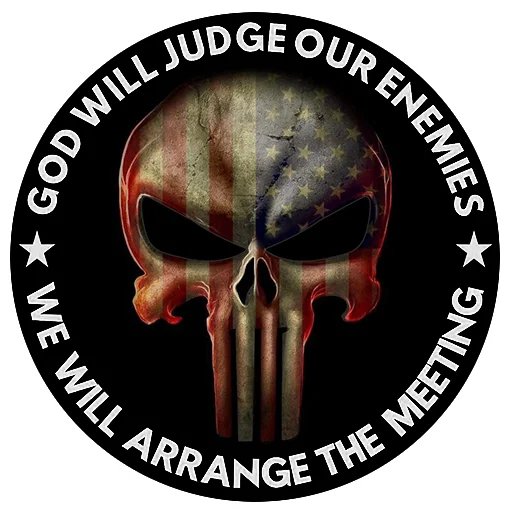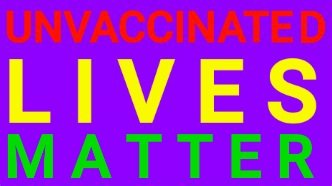 And, of course, the obligatory George Carlin: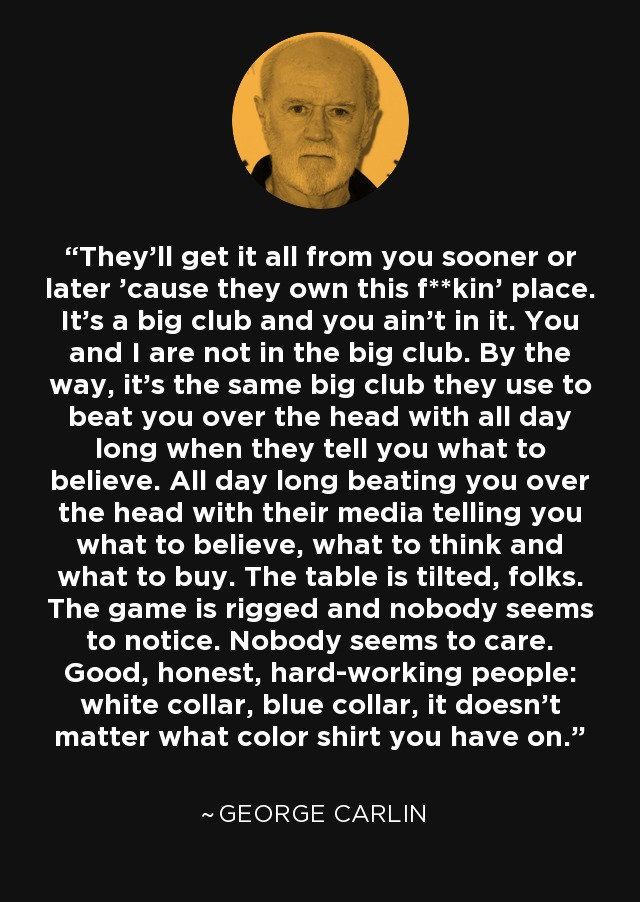 Per the Boss: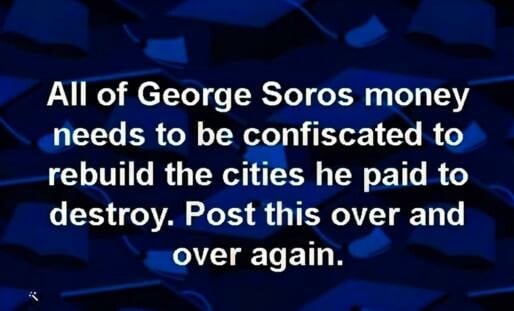 And now for the obligatory message from our sponsors:
Here at the Q tree we believe in the concept of CIVIL open free speech and the discussion that fleshes out ideas. When commenting and participating in the OPEN discussion on this thread all comments MUST NOT CONTAIN personal threats, baiting, name calling, or other anti-social words fomenting hate, violence or destruction. Our host Wolfm00n has strict rules about that.
Fellow tree dweller, the late Wheatie, gave us some good reminders on the basics of civility in political discourse:
No food fights.
No running with scissors.
If you bring snacks, bring enough for everyone
Please, stock up on blanks for celebratory gunfire, be ready to swing from the chandeliers…and no messing with the nuclear weapons.
Please remember to remain locked and loaded and ready for trouble should the insurrectionists try to invade your space.
Those who have things to say that do not fit the generally accepted limits of "civil" discussion, Wolf has provided a venue known as the UTree. You're welcome to visit over there and say hi to anyone hanging out over there. The "Rescue Thread" is also over there. In the event a rendezvous of the tree is needed, please check it out, as well as the newest rescue venue.
Auntie DePat's requests:
If you see something has not been posted, do us all a favor, and post it. Please, do not complain that it has not been done yet.
The scroll wheel on your mouse can be your friend. As mature adults, please use it here in the same manner you would in avoiding online porn.
Thank you so much for any and all attention to such details. It is GREATLY appreciated by more than one party here.
One other vital note:
Please, review these rules that our host Wolfm00n outlined toward the beginning of the growth of the tree itself. it won't take long.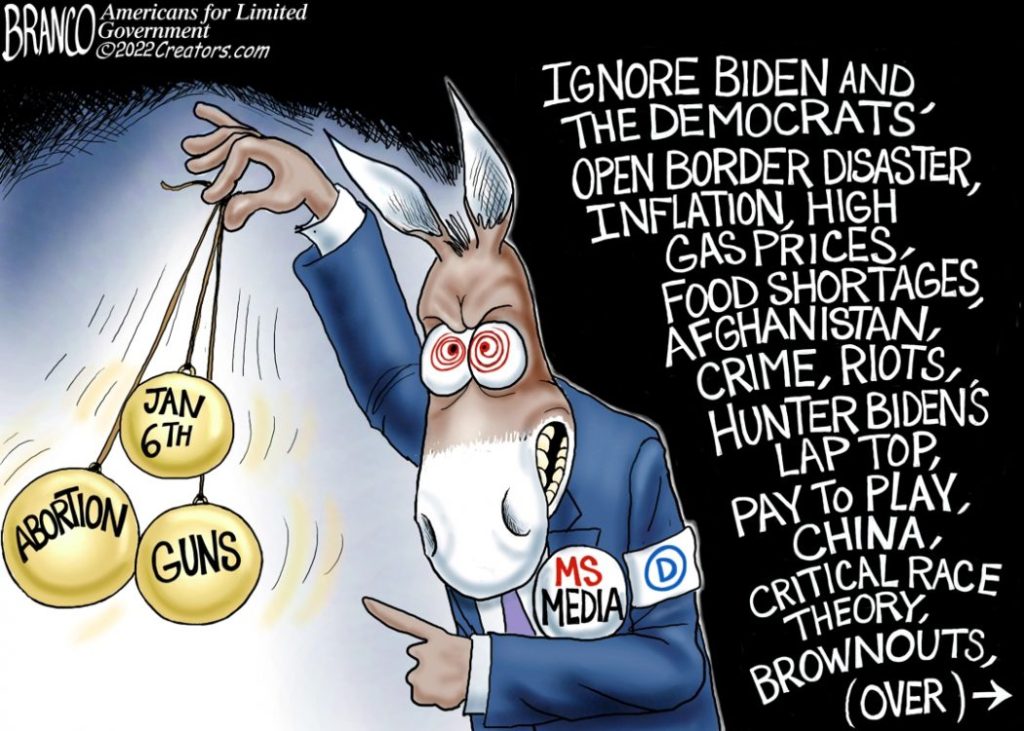 __________________________________________________
ACTS 12:1-11
1About that time Herod the king laid violent hands upon some who belonged to the church. 2He killed James the brother of John with the sword; 3and when he saw that it pleased the Jews, he proceeded to arrest Peter also. This was during the days of Unleavened Bread. 4And when he had seized him, he put him in prison, and delivered him to four squads of soldiers to guard him, intending after the Passover to bring him out to the people. 5So Peter was kept in prison; but earnest prayer for him was made to God by the church. 6The very night when Herod was about to bring him out, Peter was sleeping between two soldiers, bound with two chains, and sentries before the door were guarding the prison; 7and behold, an angel of the Lord appeared, and a light shone in the cell; and he struck Peter on the side and woke him, saying, "Get up quickly." And the chains fell off his hands. 8And the angel said to him, "Dress yourself and put on your sandals." And he did so. And he said to him, "Wrap your mantle around you and follow me." 9And he went out and followed him; he did not know that what was done by the angel was real, but thought he was seeing a vision. 10When they had passed the first and the second guard, they came to the iron gate leading into the city. It opened to them of its own accord, and they went out and passed on through one street; and immediately the angel left him. 11And Peter came to himself, and said, "Now I am sure that the Lord has sent his angel and rescued me from the hand of Herod and from all that the Jewish people were expecting."
As always, prayers for the fight against that which seeks to enslave us are welcome.
Please include: President Donald Trump, the Q team, our soldiers in the field, special forces, tactical units, first responders and those working behind the scenes…and any and all people with family members in the hospital, COVID or not.
And…members of the QTree who no longer participate for one reason or another, as well as Gil, RDS, Bakocarl, Nora, Cthulhu (who is getting prayers whether it's life threatening or not) and any others facing serious health issues right now..
It is quite clear, as per Wolf's message from July, that we are under spiritual attack. Building up a robust arsenal of prayer and discipline is a must in fighting the enemy and his minions.
In that spirit, the Prayer to St. Michael the Archangel from Tuesday's threads, and the Breastplate of St. Patrick, not to mention the Litany of Humility are favorites recommended by exorcists in spiritual warfare.
SATIRE SECTION
Well, and then there's….