Shall we start with the good sort of bombing?
The rest of the stones have been leveled. Buh-bye. Good riddance.
There are no coincidences.
Clearing news tabs:
Say what?
In the state of Washington. Interesting.
Yeah, but not in the primary which is in August.
That's a little too close for comfort.
And there it is.
More headlines from Sundance OT.
Reading room opinion and more:
SCOTUS said that NY was not allowed to demand "good cause" to get a permit. So, NY wrote the law to demand "good moral character," instead. This new phrase is nothing more than a placeholder for "good cause" because the law says it means "having the essential character, temperament and judgment necessary to be entrusted with a weapon and to use it only in a manner that does not endanger oneself or others." In other words, good cause.

The Constitution does not allow such a restriction. You are either a prohibited person (such as a convicted felon) or not. This new definition in NY law is the very definition of "arbitrary and capricious" in practice. It sounds neutral, but just as with "good cause," if the reviewing officer doesn't like you, your application is toast.

New York then goes on to list a host of "sensitive locations" in which guns are barred. The first is generally unobjectionable: government administration buildings. Then it goes downhill. Any location where health care is provided is included. That would include homeless camps where mobile clinics work. Any "place of worship or religious observation" is prohibited. This would include a park where sunrise Easter services take place. And it would deny churches such as the West Freeway Church of Christ the ability to limit the carnage a shooter would create.

SCOTUS flatly denied New York the ability to declare Manhattan a "sensitive location." But the law circumvents this by saying that any private property that does not have a "Guns Allowed" sign is "sensitive." If we add in buildings that house government agencies, that's not just all of Manhattan, it's all of New York State.
According to Yahoo News, Democratic analysts fear that the party is not doing enough to show resistance or outrage over the court's decision in Dobbs v. Jackson Women's Health Organization, a ruling which overturned both Roe v. Wade and Planned Parenthood v. Casey, and essentially returned the matter of abortion back to the states to be decided, rather than keep it a federal issue.

Some analysts claim that voters under the age of 30 – most Millennials and the entirety of Gen Z – are the most pro-abortion generation in history. As a result of the Democrats' perceived inaction, these voters may now be even less likely to show up in November, despite previously record-high participation in the 2018 midterms and the 2020 presidential election.
Proving yet again just how spoiled they are.
Yes.
Few noticed or cared when U.S. education secretary Miguel Cardona announced on June 14 the launch of the National Parents and Families Engagement Council (NPFEC). The NPFEC "…will serve as an important link between families and caregivers, education advocates and their school communities. The Council will help foster a collaborative environment where we can work together to serve the best interest of students and ensure they have the academic and mental health support they need to recover from the pandemic and thrive in the future."

While this sounds promising, a journalist with Tony Perkins' Family Research Council (FRC) in their Washington Stand newsletter took an interest and identified some major red flags; "Yet one look at some of the council's 14 acknowledged members shows it represents a small segment of elitist, left-wing views."
What part of leave the kids alone isn't sinking in?
And today's must read:
We are told that modern agriculture, combined with the virtues of capitalism, has vastly reduced material want. How many people in New York City woke up this morning and bought a coffee? How did the city know to make exactly the right number of cups? The full picture, visible to few beyond those who work in some part of the food supply chain, is more complex. On the one hand, we have produced vastly more food than in previous eras of world history. Yet on the other, our food waste is in steep excess of that of our parents and grandparents, not to mention ancestors much older. The U.S. Department of Agriculture estimates Americans waste approximately one pound of food per person per day, amounting to 206 billion pounds of food waste, or between 30 and 40 percent of our food supply, per year, as of the most recent data in 2017.
Tweets:
Wow does this man have no clue what's going on out here on the fruited plain.
Boarderline TMI.
Memes were light on Wednesday: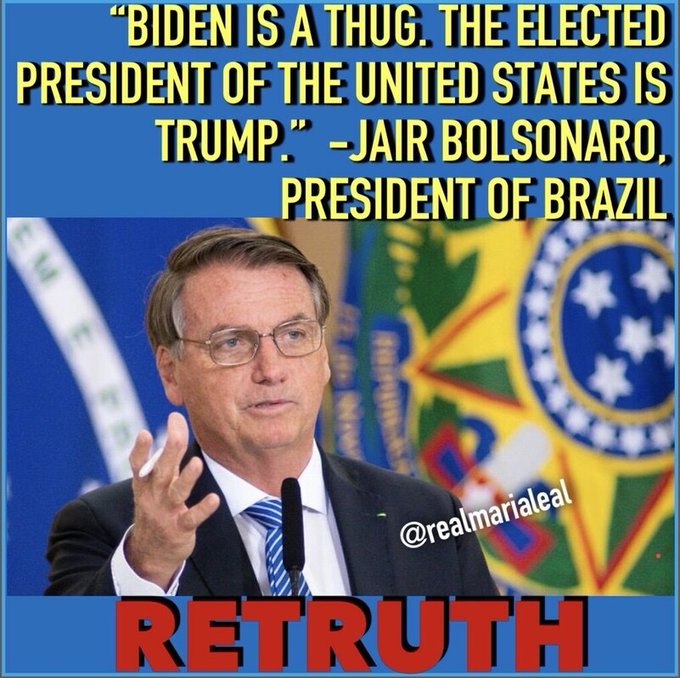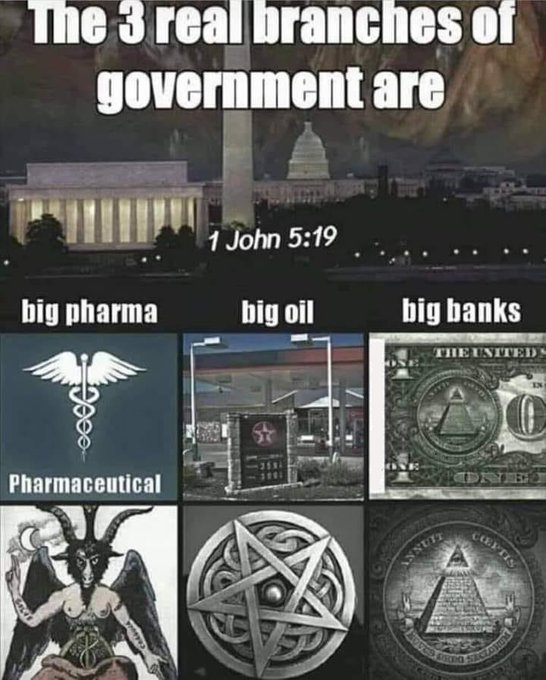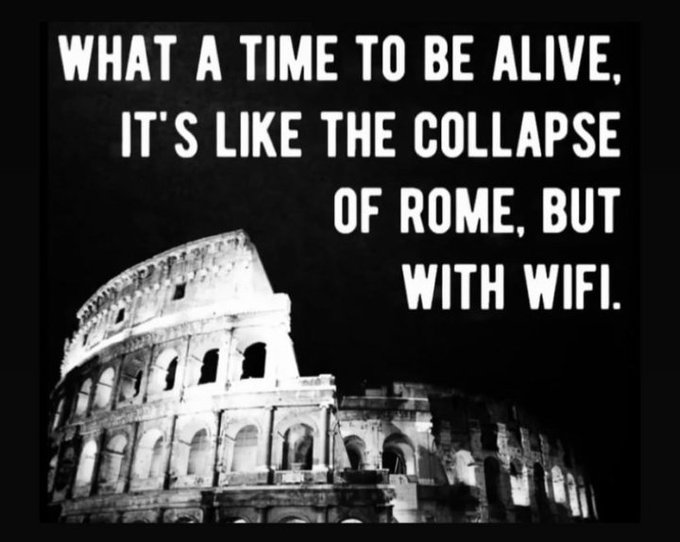 And it isn't pretty.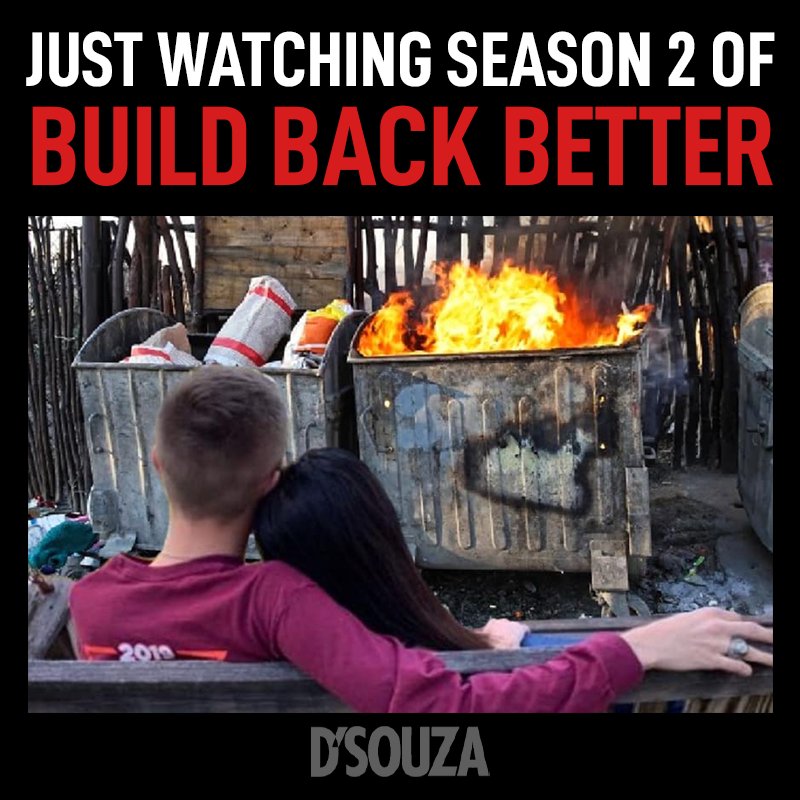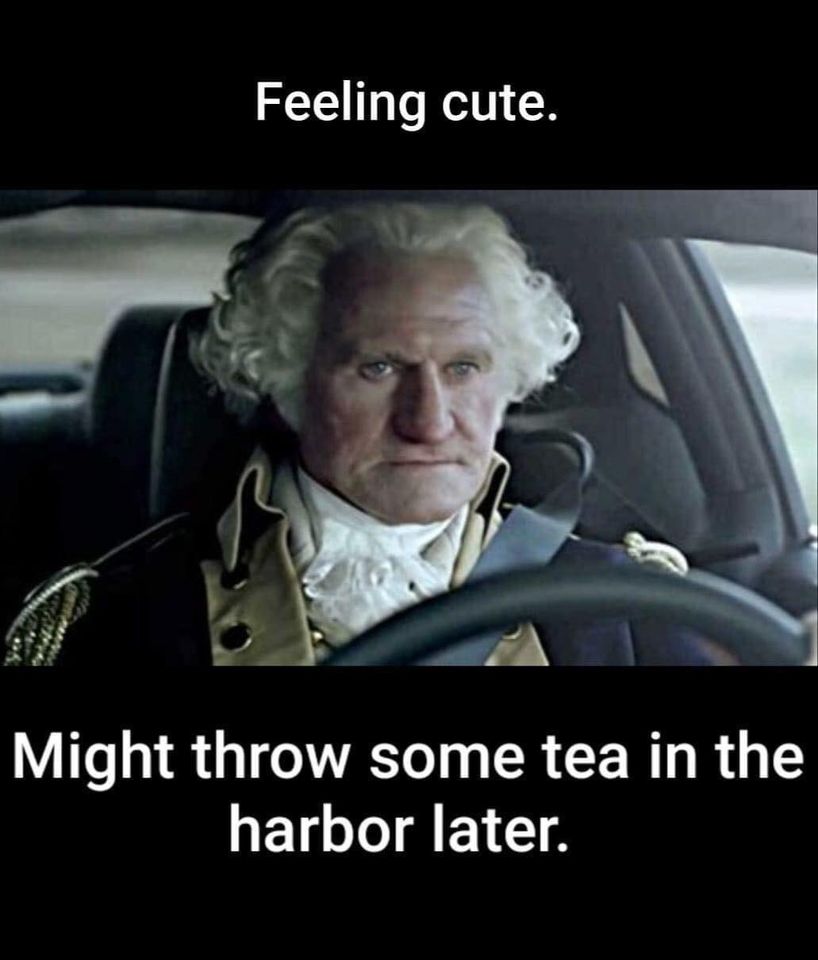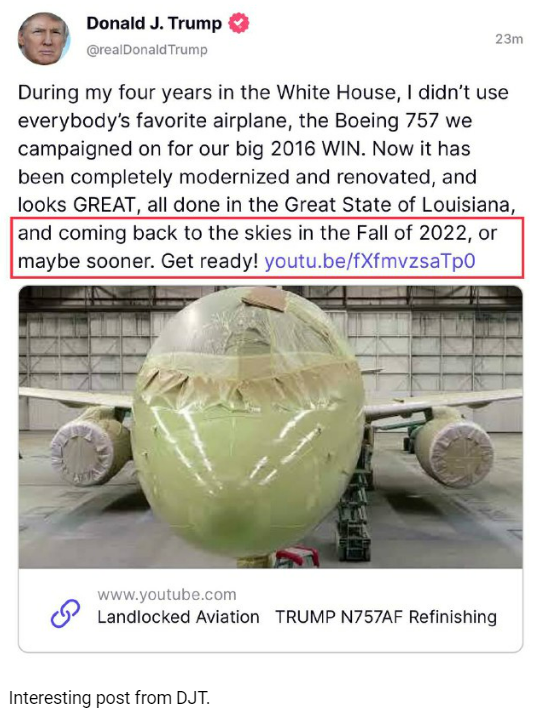 Hmm….
____________________________________
And now for the business portion.
Please review our HOST and site owner's Guidelines for posting and discussion for this site. Wolf is kind enough to put up with *most* of us and our antics after thorough vetting. Violators of the baiting and deliberately attempting to divide the group rules WILL face consequences.
The discourse on this site is to be CIVIL – no name calling, baiting, or threatening others here is allowed. Company manners are appreciated. Those who are so inclined may visit Wolf's other sanctuary, the U-Tree, to slog out discussions best saved for a wrestling mat. If, for some reason, this site is not available, head over to the UTree and visit the post at the top of the list or the closest rescue thread.
This site is a celebration of the natural rights endowed to humans by our Creator as well as those enshrined in the Bill of Rights adopted in the founding documents of the United States of America. Within the limits of law, how we exercise these rights is part of the freedom of our discussion.
THAT MEANS THAT ALL OF US HERE ARE ENTITLED TO OUR OPINIONS AND PREJUDICES, ETC., SO LONG AS THEY CAUSE NO PHYSICAL HARM TO OTHERS OR DOXX OUR FELLOW TREE DWELLERS.
All opinions here are valued for the diversity they bring to the issues, and the shaping of understanding regarding topics for which many of us do not have all information. Correcting the record on any one topic is appreciated.
Be careful in expressing thoughts as we would all like to think well of the rest of the group, and ill-thought out comments have a way of wrecking that for everyone.
Fellow tree dweller, the late Wheatie, gave us some good reminders on the basics of civility in political discourse:
No food fights
No running with scissors
If you bring snacks, be sure they are made with bacon
Auntie DePat's requests as we are all supposedly adults and don't just play them on TV like the body doubles pretending to be the squatter in chief:
If you see something has not been posted, do us all a favor, and post it. Please, do not complain that it has not been done yet.
The scroll wheel on your mouse can be your friend. As mature adults, please use it here in the same manner you would in avoiding online porn.
Thank you so much for any and all attention to such details. It is GREATLY appreciated by more than one party here.
____________________________________________________
MATTHEW 10:7-15
7And preach as you go, saying, `The kingdom of heaven is at hand.' 8Heal the sick, raise the dead, cleanse lepers, cast out demons. You received without paying, give without pay. 9Take no gold, nor silver, nor copper in your belts, 10no bag for your journey, nor two tunics, nor sandals, nor a staff; for the laborer deserves his food. 11And whatever town or village you enter, find out who is worthy in it, and stay with him until you depart. 12As you enter the house, salute it. 13And if the house is worthy, let your peace come upon it; but if it is not worthy, let your peace return to you. 14And if any one will not receive you or listen to your words, shake off the dust from your feet as you leave that house or town. 15Truly, I say to you, it shall be more tolerable on the day of judgment for the land of Sodom and Gomor'rah than for that town.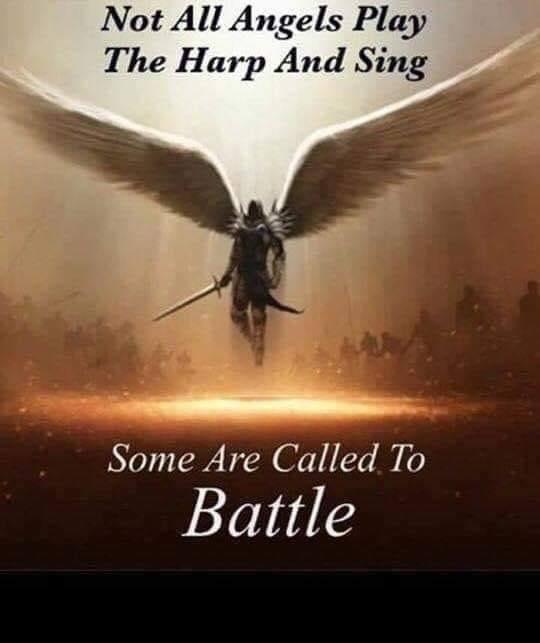 _____________________________________________________