I'm just going to go down the line.
The Washington Times noted that Patrick Eddington of the Cato Institute obtained redacted documents showing that U.S. Postal Service inspectors monitored the mail of some American citizens. The impetus for the move? These people were gun rights activists and had issues with the election of Joe Biden. The office spied on gun activists who attended a gathering in Richmond, Va., what the Times calls "far-right" groups who went to D.C. after Biden's election, and even those who gathered to protest the shooting of Breonna Taylor. This particular operation also included digital surveillance through the Internet Covert Operations Program. The documents Eddington obtained showed that the operation in question ran from September 2020 to April 2021. There were disclaimers on the reports that stated that the surveillance was not intended to infringe on anyone's rights but to give law enforcement intel about potential violent or criminal activity. The post office inspector general said that the moves were outside the scope of law enforcement and may not have had legal approval. The inspectors disagreed. In the interim, the Postal Service has agreed to a full review and to make sure that future surveillance is properly authorized.

We need postal inspectors. Back in the wild west days of the internet, I covered cases in which postal inspectors played key roles in intercepting child pornography and working with local law enforcement to lock up offenders. But the gun-rights activists and politically active Americans who were recently monitored were not doing anything illegal. Distasteful to some, but not illegal.
Did Obama and his leftist elites bother to talk to the Tea Party about its grievances? Absolutely not. Instead, they called the Tea Party racist. They claimed the Tea Party was a bunch of radical extremists. Then President Obama weaponized the IRS to attack the Tea Party supporters with abusive audits and denied their organizations the non-profit status the tax code said they were entitled to.

The constitutional rights of the Tea Party supporters were under assault. As the attacks escalated, the Tea Party morphed into a movement for constitutional adherence, government accountability, and America first. MAGA was born — though it wasn't named yet.

And then Donald Trump came down the golden escalator. He didn't create MAGA. MAGA drafted him. He agreed to fight for constitutional conservatives, and gave their movement a name — Make America Great Again. How very radical.

The movement needed an unapologetic standard bearer to represent them — its own George Patton. Donald Trump became that guy.
Remember back in the good old days, when our Democratic friends used to obsess about fundamentalists and the Christian Right? How they hated Jerry Falwell and the Moral Majority!

Obviously their concern must have eased up a bit by the time that presidential candidate Barack Obama was making patronizing remarks about "bitter clingers."

But then, with presidential candidate Hillary Clinton in 2016, we learned all about the "deplorables." Shall we rehearse her comments one more time?
"You know, to just be grossly generalistic, you could put half of Trump's supporters into what I call the basket of deplorables. Right?" Clinton said. "The racist, sexist, homophobic, xenophobic, Islamaphobic — you name it.
Bless her heart.
Bless her heart indeed.
The midterm elections of 2022 are just around the proverbial corner. Will the long-predicted "red wave" come to fruition? Based on every piece of evidence, it should. Based on what has transpired over the past two years, it should. If everyone asks themselves, "Am I better off now than I was two years ago," it damn well should. Logically, it is virtually certain to be the case.

However, unfortunately, a significant percentage of the electorate aren't logical or rational. Ergo, even though many Democrats have revealed themselves to be clinically insane, that has not proven to be a deal breaker to the low information, highly entitled voter. And never underestimate Republicans' ability to snatch defeat from the jaws of almost certain victory. Or Democrats' ability to manipulate, project, rig, and gaslight.

These facts led me to ruminate a bit, and here is some of what I noted: every election that Democrats lose is an obvious, a priori instance of fraud, malfeasance, and Russian collusion. (So they claim.) These blatantly stolen elections have tragically and adversely affected the fortunes of Al Gore (think Florida), Hillary Clinton and Stacey Abrams, to name only a few.
We're all political people here, right? So we all know Senator Pat Geary? No?

He's the Nevada senator portrayed at the beginning of "Godfather II." He tells Michael Corleone, "I intend to speak very frankly to you—maybe more frankly than anyone in my position's ever talked to you." He tries to blackmail a mob boss and later ends up in bed with a dead hooker. I believe he was also a Democrat. So just about the only thing I have in common with Senator Geary is that I intend to speak very frankly to you.

What does fidelity to our founding principles require today? Let me begin to answer that question with a quote—perhaps a familiar quote to some or most of you. But it's apt, and there's always a chance some of you haven't heard it, and/or that others can use a refresher.
The whole modern world has divided itself into Conservatives and Progressives. The business of Progressives is to go on making mistakes. The business of Conservatives is to prevent mistakes from being corrected. Even when the revolutionist might himself repent of his revolution, the traditionalist is already defending it as part of his tradition. Thus we have two great types—the advanced person who rushes us into ruin, and the retrospective person who admires the ruins. He admires them especially by moonlight, not to say moonshine. Each new blunder of the progressive or prig becomes instantly a legend of immemorial antiquity for the snob. This is called the balance, or mutual check, in our Constitution.
Those words were spoken by G.K. Chesterton, a Brit, in 1924. He was speaking of the British Constitution, not ours. But the words strike me as especially apt to our situation.
Every time you've allowed fear to control what you did or didn't say; what they did or didn't do was a win for progressivism. Because of that, you are part of the reason our country is in the shape that it's in and it's about time that you take responsibility for that. Now, wash that down and think about what you can do every day starting now to change that.

Believe me, it hasn't been easy being called the names I've been called because of my politics. It wasn't easy being the only person not wearing a mask in a store. It wasn't easy being called a grandma killer because I chose to read the science myself and came to believe in the power of my immune system over taking a rushed vaccine. I know that simply believing in freedom and loving America is enough to set some people off, and I am comfortable in the knowledge that I am the opposite of everything I've been called. In fact, the hateful words of our political adversaries have been lost on me. They've been used as a weapon to silence me, and others like me, so much that they've lost all meaning.
I can already hear the chorus of rebukes from those who claim to be "conservative" or "populist" but who are really just straight-ticket Republicans. "Don't sacrifice the good to chase the perfect," someone will say. Someone else will chime in with, "Weak Republican policies are better than strong Democrat policies." Still, others will say, "You're probably a Democrat pretending to be a Republican."

In reality, I don't pretend to be a Republican. I'm an America First patriot, and while I never have and never will vote for a Democrat, there are a whole bunch of Republicans on Capitol Hill who hasn't done anything to earn my vote, either.
Only Trump defied the deep state empowered by his Republican predecessors. Only Trump has broken from the disastrous foreign policy championed by the conservative movement. Only Trump has taken on the mania for free trade and outsourcing. No other figure of the right has shown the same willingness to break with his own side's orthodoxies.

Trump's opponents on the right often describe themselves as "principled" conservatives. But this is no cause for boasting when one's principles are bankrupt. The policies pursued by GOP elites since the Reagan era had plunged the nation into costly wars while accelerating the decline of the middle class. Trump promised to punish the architects of these failures. His rhetoric evoked the party's older Eisenhower-Nixon tradition, which made peace with the New Deal and pursued realism and restraint abroad.

"Trump resisted the security apparatus."

Trump resisted the security apparatus, which sought to keep him from office and then to remove him from it. He also disrupted the broad trend toward depoliticization. From immigration to transnational governance, elites in the years before Trump had removed fundamentally political questions from the realm of political contestation. Voters' voices on these issues mattered far less than the determinations of elites wielding market rationality and supposedly non-political "expertise"—which just happened to serve their own interests. Trump's rise promised a return of the political as such. So would his second term.

Trump also exposed the carnage caused by the neoliberal turn in American political economy and the neoconservative turn in foreign policy. For starters, there was the disaster of the post-9/11 wars, which most Republicans defended to the hilt—until Trump came around. "Obviously, the war in Iraq is a big, fat mistake," Trump declared at a primary debate in South Carolina in 2016. "We have destabilized the Middle East." The right's foreign-policy experts were aghast. Yet Trump channeled the anger of military families and millions of others wondering what, exactly, the sacrifice had been for.
There is a PDF of the letter/interview at the link.
A recent bombshell report reveals that U.S. census errors could provide significant and unfair advantages for Democrats in future elections, so naturally America's corporate media have chosen to let those errors quietly slide.

Back in May, the U.S. Census Bureau released findings from its 2020 Post-Enumeration Survey (PES), a survey in which "the Census Bureau interviews a sampling of households across the country and then compares the results with actual responses from those households in the original 2020 Census records." As noted by the Census Bureau, the results of the survey "cannot be used to change the final census count."

While the agency found that the 2020 Census counts for 36 states and Washington D.C. were generally accurate, it also discovered that there were population undercounts in six states and overcounts in eight. When analyzing the states where significant counting errors were made, however, a startling pattern begins to emerge.

As detailed in the report, the six states that experienced population undercounts were Arkansas, Florida, Illinois, Mississippi, Tennessee, and Texas. All but one (Illinois) of these states voted for Donald Trump in the 2016 and 2020 elections and could be considered reliably Republican jurisdictions.
Tweets!
What got into the NY Slimes?
MEMES!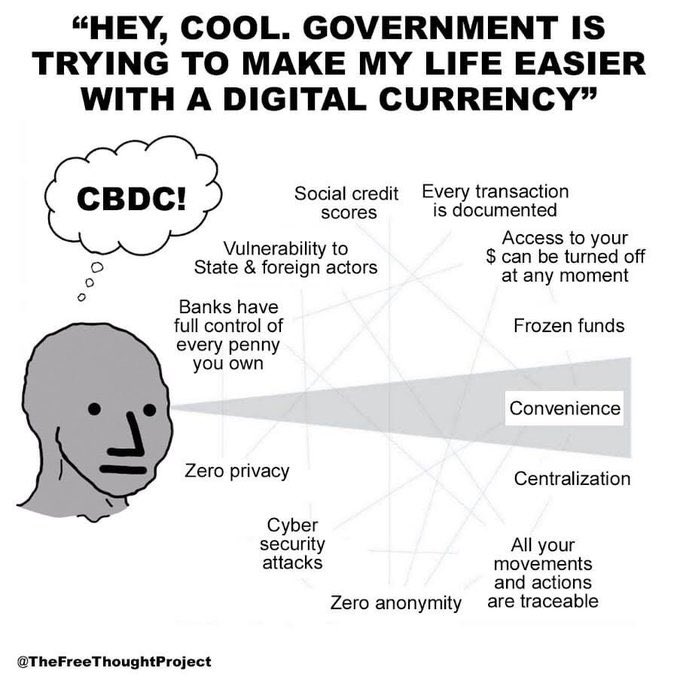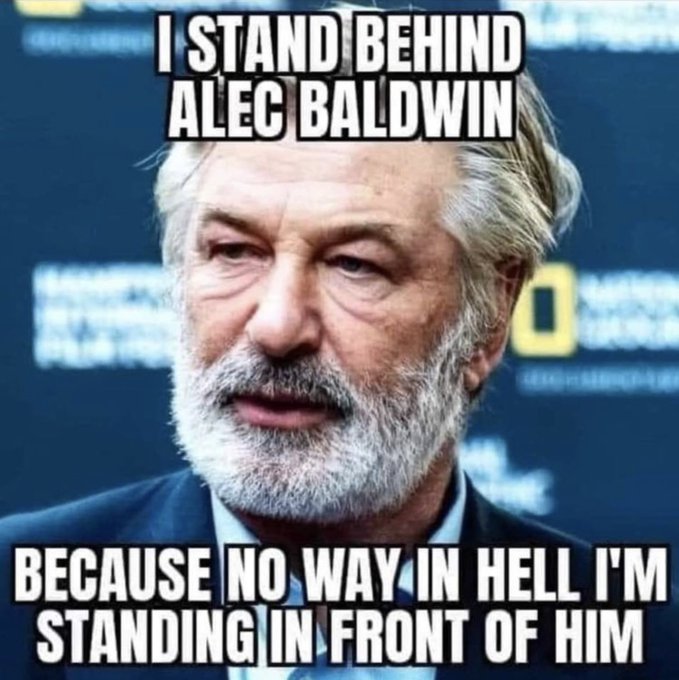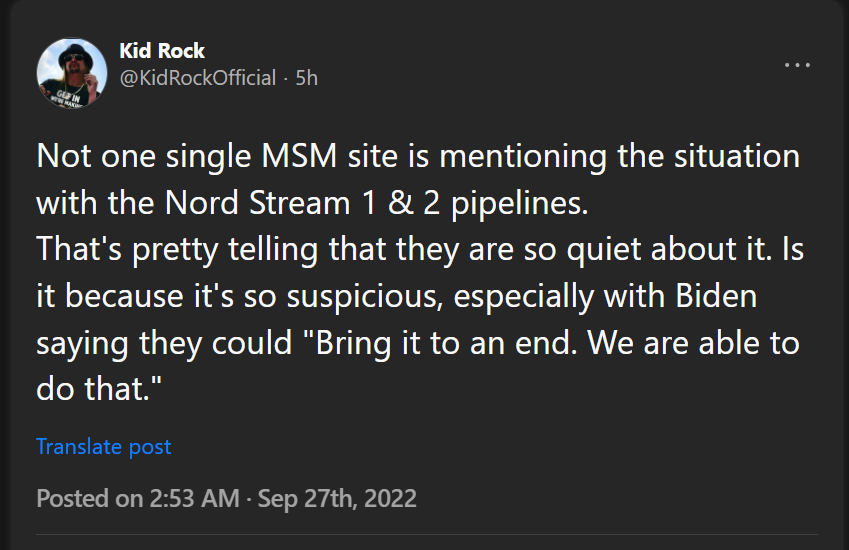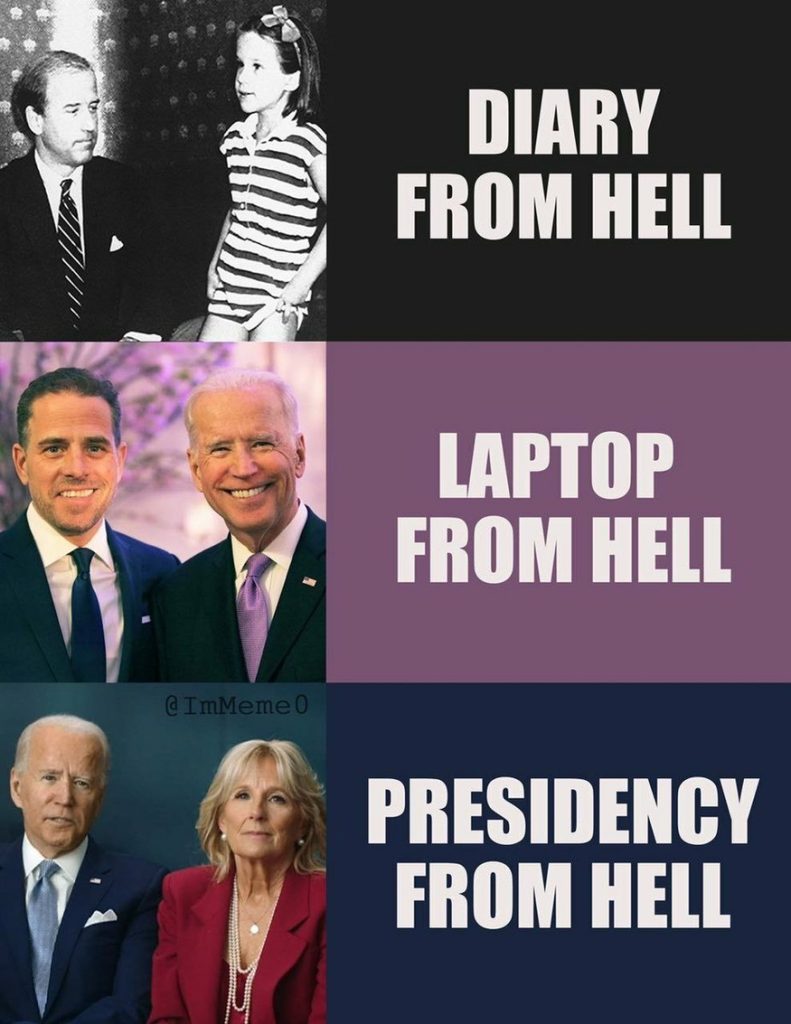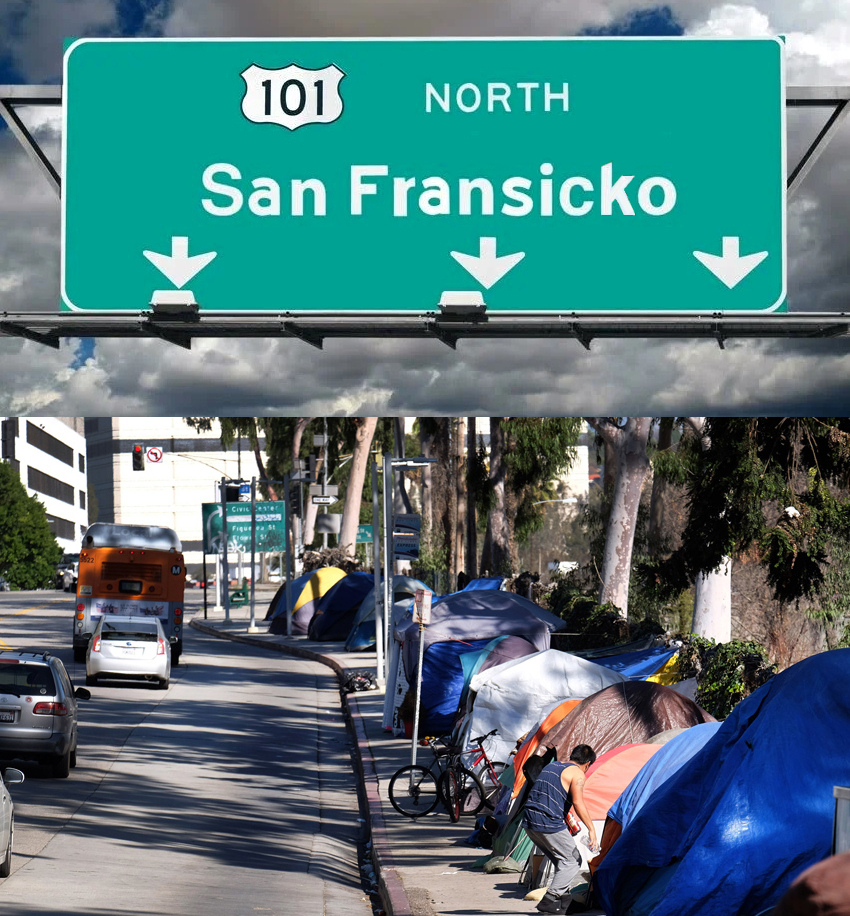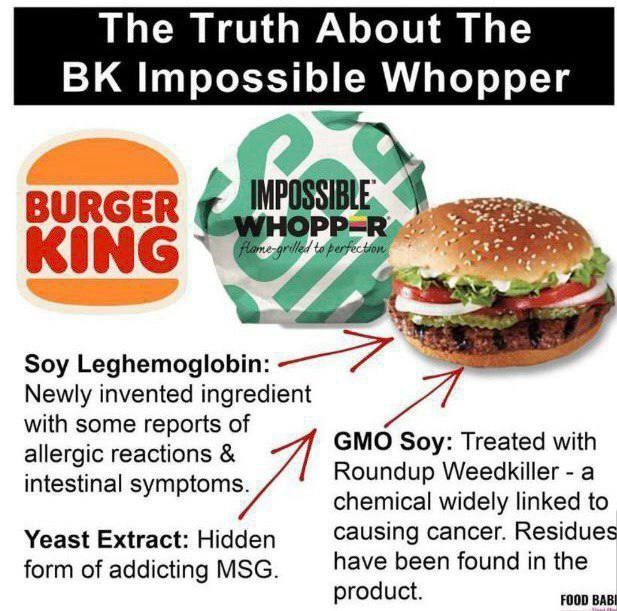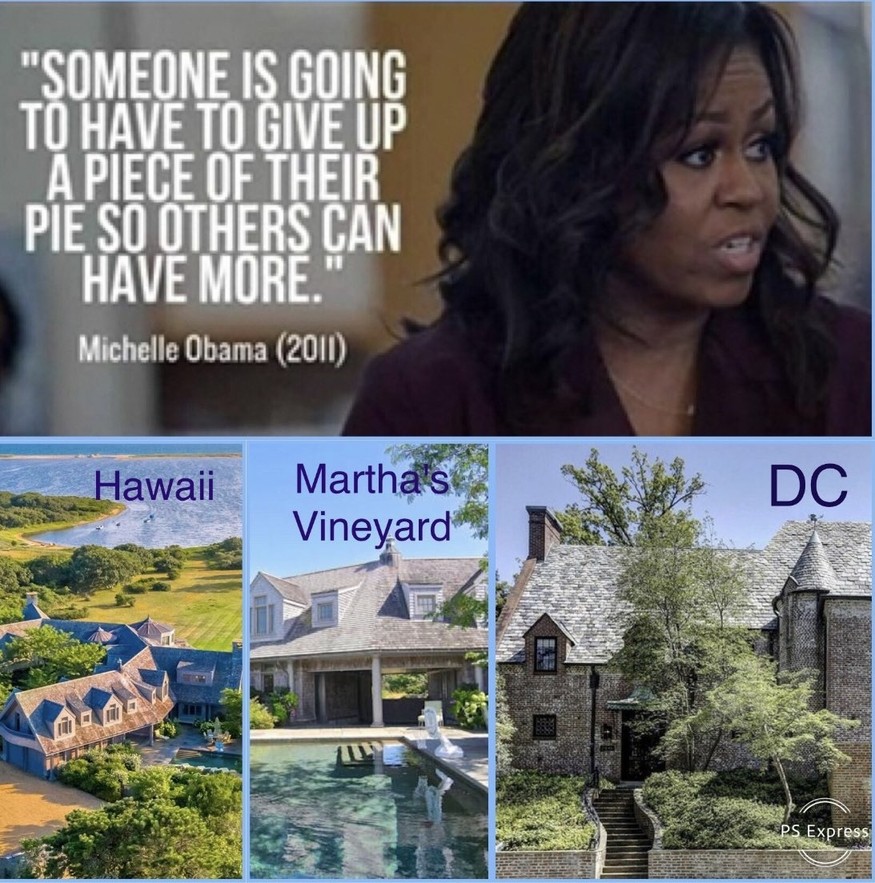 I kinda like the one on Martha's VIneyard. Lovely pool.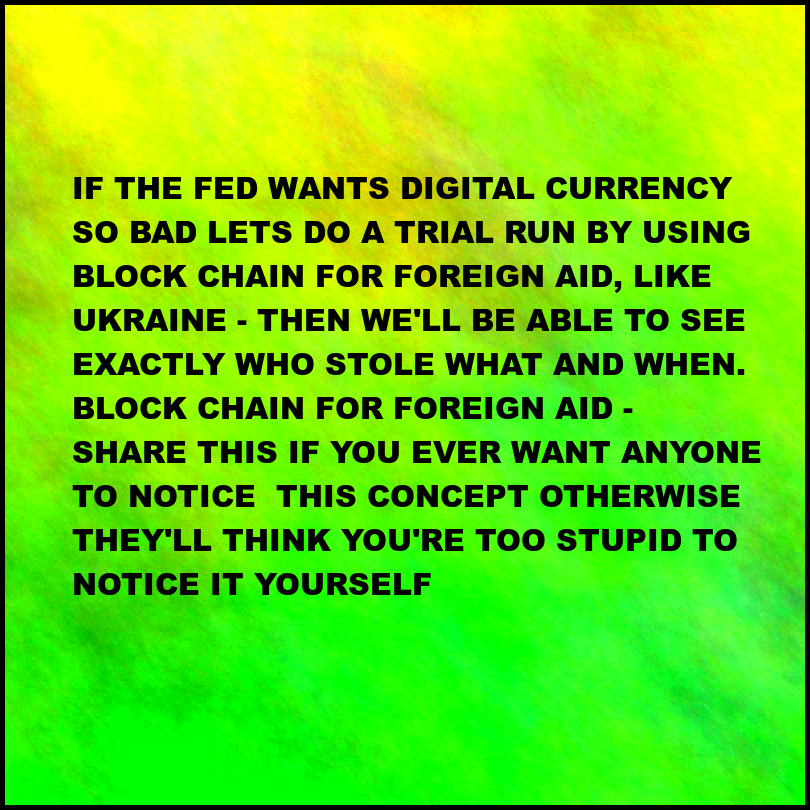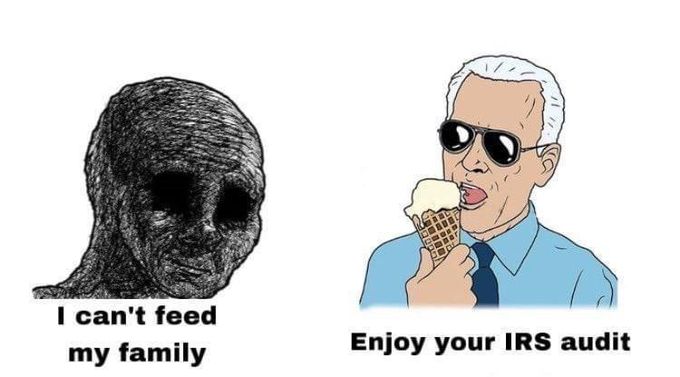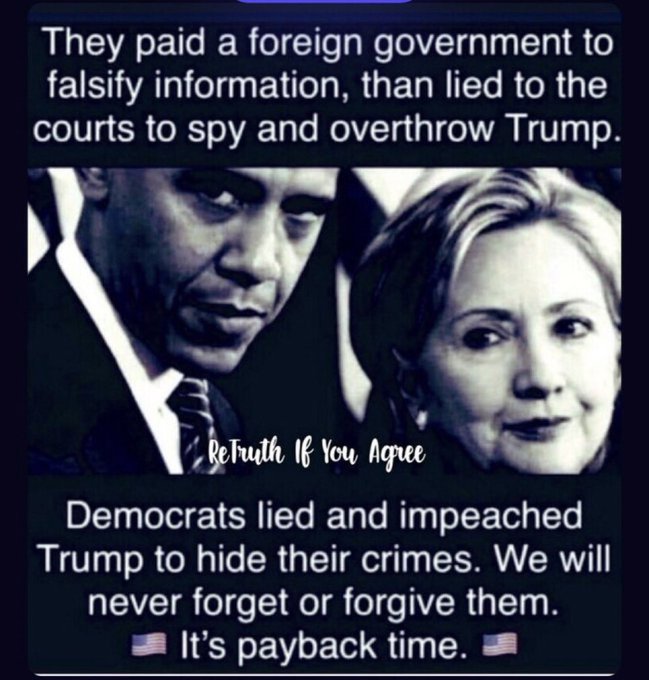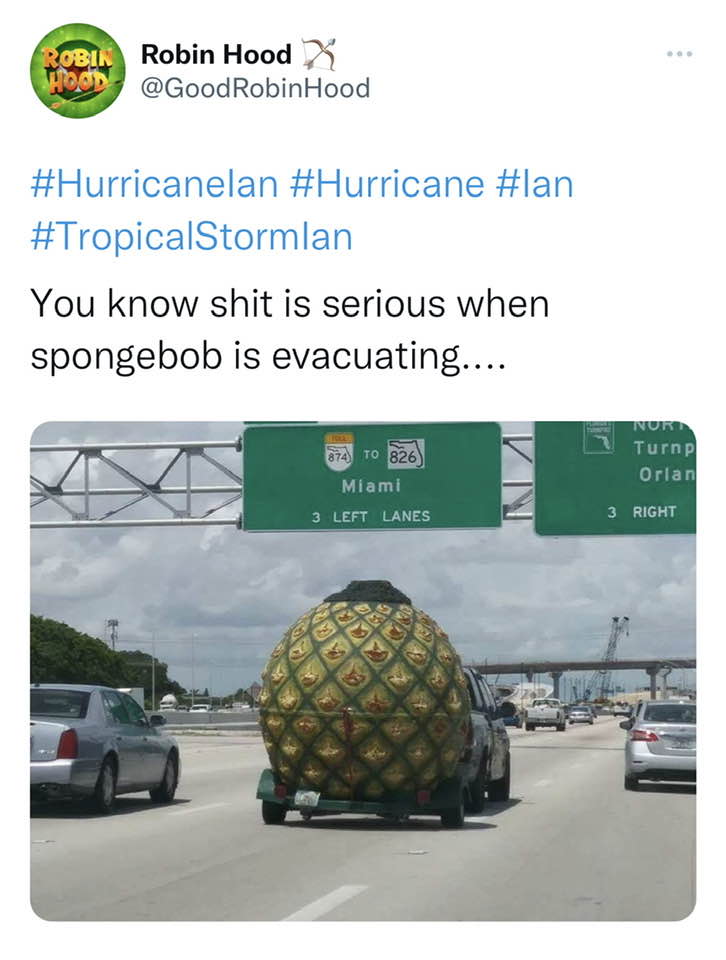 Have a good day y'all.
(I don't remember who brought this to a daily in the comments, but thanks.)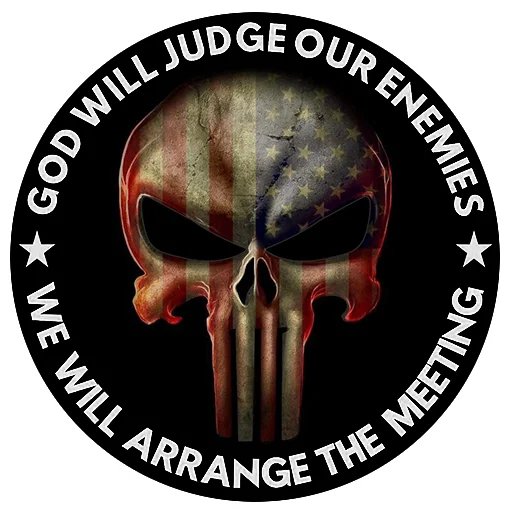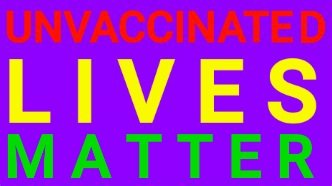 And, of course, the obligatory George Carlin: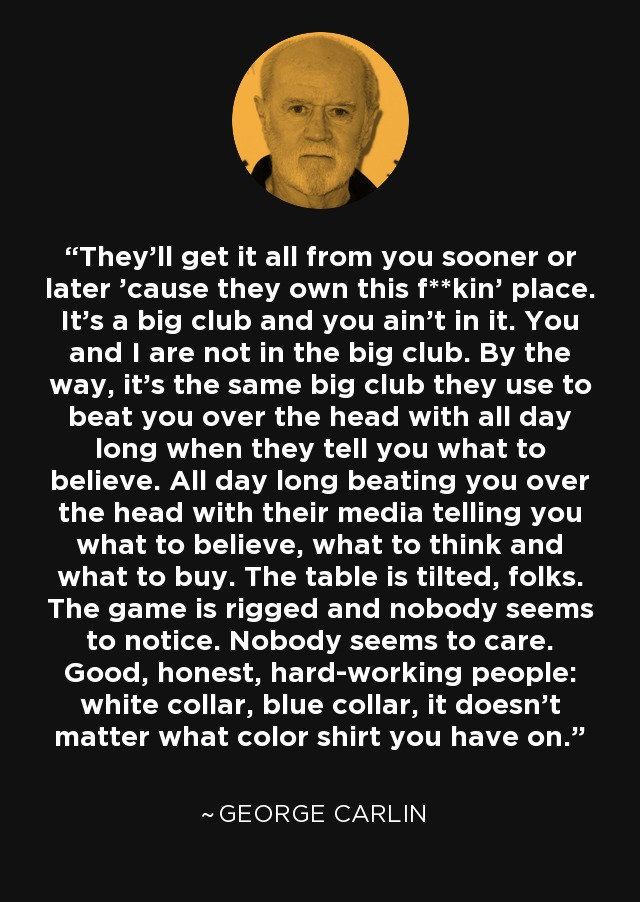 Per the Boss: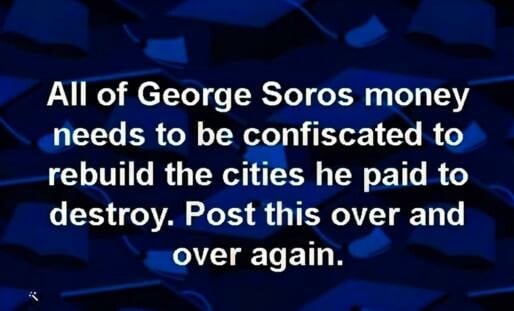 Just 'cause I'm in the mood.
And now for the obligatory message from our sponsors:
Here at the Q tree we believe in the concept of CIVIL open free speech and the discussion that fleshes out ideas. When commenting and participating in the OPEN discussion on this thread all comments MUST NOT CONTAIN personal threats, baiting, name calling, or other anti-social words fomenting hate, violence or destruction. Our host Wolfm00n has strict rules about that.
Fellow tree dweller, the late Wheatie, gave us some good reminders on the basics of civility in political discourse:
No food fights.
No running with scissors.
If you bring snacks, bring enough for everyone
Please, stock up on blanks for celebratory gunfire, be ready to swing from the chandeliers…and no messing with the nuclear weapons.
Please remember to remain locked and loaded and ready for trouble should the insurrectionists try to invade your space.
Those who have things to say that do not fit the generally accepted limits of "civil" discussion, Wolf has provided a venue known as the UTree. You're welcome to visit over there and say hi to anyone hanging out over there. The "Rescue Thread" is also over there. In the event a rendezvous of the tree is needed, please check it out, as well as the newest rescue venue.
Auntie DePat's requests:
If you see something has not been posted, do us all a favor, and post it. Please, do not complain that it has not been done yet.
The scroll wheel on your mouse can be your friend. As mature adults, please use it here in the same manner you would in avoiding online porn.
Thank you so much for any and all attention to such details. It is GREATLY appreciated by more than one party here.
One other vital note:
Please, review these rules that our host Wolfm00n outlined toward the beginning of the growth of the tree itself. it won't take long.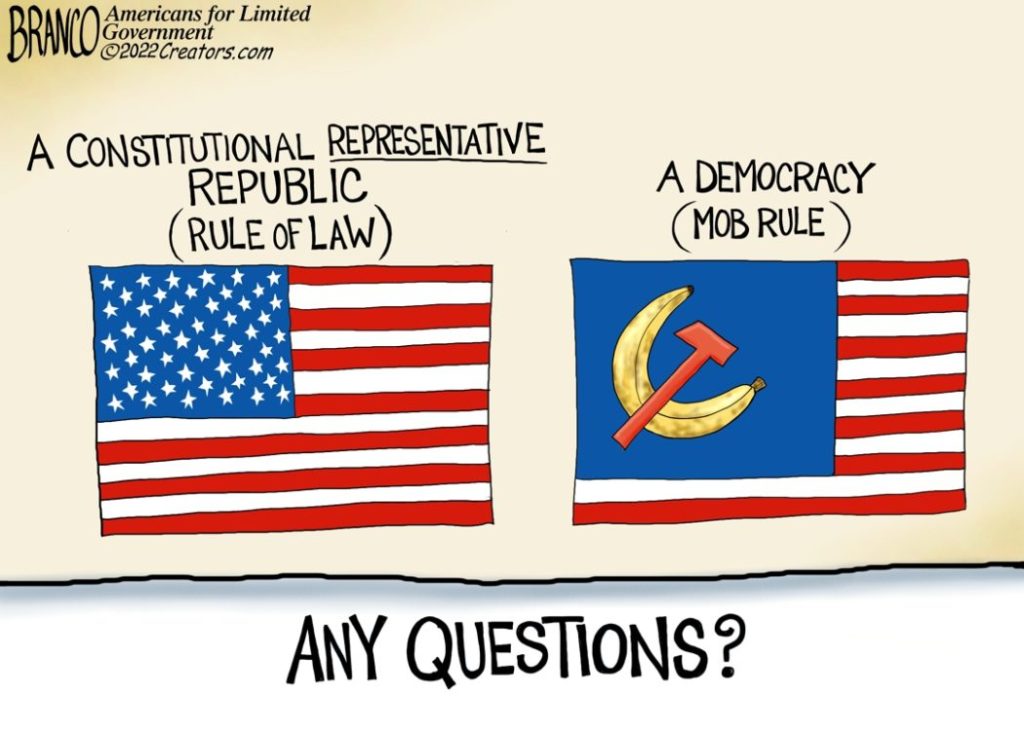 __________________________________________________
JOB 9:1-12, 14-16
1Then Job answered: 2"Truly I know that it is so: But how can a man be just before God? 3If one wished to contend with him, one could not answer him once in a thousand times. 4He is wise in heart, and mighty in strength — who has hardened himself against him, and succeeded? — 5he who removes mountains, and they know it not, when he overturns them in his anger; 6who shakes the earth out of its place, and its pillars tremble; 7who commands the sun, and it does not rise; who seals up the stars; 8who alone stretched out the heavens, and trampled the waves of the sea; 9who made the Bear and Orion, the Plei'ades and the chambers of the south; 10who does great things beyond understanding, and marvelous things without number. 11Lo, he passes by me, and I see him not; he moves on, but I do not perceive him. 12Behold, he snatches away; who can hinder him? Who will say to him, `What doest thou'? 14How then can I answer him, choosing my words with him? 15Though I am innocent, I cannot answer him; I must appeal for mercy to my accuser. 16If I summoned him and he answered me, I would not believe that he was listening to my voice.
PSALMS 88:10-15
9my eye grows dim through sorrow. Every day I call upon thee, O LORD; I spread out my hands to thee. 10Dost thou work wonders for the dead? Do the shades rise up to praise thee? [Selah] 11Is thy steadfast love declared in the grave, or thy faithfulness in Abaddon? 12Are thy wonders known in the darkness, or thy saving help in the land of forgetfulness? 13But I, O LORD, cry to thee; in the morning my prayer comes before thee. 14O LORD, why dost thou cast me off? Why dost thou hide thy face from me?
LUKE 9:57-62
57As they were going along the road, a man said to him, "I will follow you wherever you go." 58And Jesus said to him, "Foxes have holes, and birds of the air have nests; but the Son of man has nowhere to lay his head." 59To another he said, "Follow me." But he said, "Lord, let me first go and bury my father." 60But he said to him, "Leave the dead to bury their own dead; but as for you, go and proclaim the kingdom of God." 61Another said, "I will follow you, Lord; but let me first say farewell to those at my home." 62Jesus said to him, "No one who puts his hand to the plow and looks back is fit for the kingdom of God."
As always, prayers for the fight against that which seeks to enslave us are welcome.
Please include: President Donald Trump, the Q team, our soldiers in the field, special forces, tactical units, first responders and those working behind the scenes…and any and all people with family members in the hospital, COVID or not.
And…members of the QTree who no longer participate for one reason or another.
It is quite clear, as per Wolf's message from July, that we are under spiritual attack. Building up a robust arsenal of prayer and discipline is a must in fighting the enemy and his minions.
In that spirit, the Prayer to St. Michael the Archangel from Tuesday's threads, and the Breastplate of St. Patrick, not to mention the Litany of Humility are favorites recommended by exorcists in spiritual warfare.
SATIRE SECTION
BOSTON, MA — Chaos erupted at a local convent yesterday as a team of FBI agents aggressively stormed the building in the early morning hours. Sources say they had received multiple reports of it being a gathering place for a large group of dangerous, right-wing, pro-life extremists.

"We have been surveilling this terrorist organization's hideout for several weeks and simply felt it was far too dangerous to allow them to continue meeting," said Special Agent Josh Christophersen, who led the raid. "Allowing these types of devious extremist groups to fester is just too great of a risk."

The FBI strike team, wearing tactical gear and carrying automatic weapons, used flash-bang grenades and tear gas to breach the doors of the convent before shouting orders and violently wrestling the building's occupants to the ground. As the dust settled, it quickly became evident that this anti-abortion, conservative hate group was, in fact, the gathering of elderly catholic nuns who live at the convent.

Though questions were being raised about the use of excessive force against a group of old ladies, the FBI was quick to defend itself and its mission. "What do you want us to do? Let these dangerous people keep plotting to overthrow our democracy?" said FBI spokesperson Judah Powers at a press conference following the raid. "These people don't believe women should be allowed to dismember and murder their own babies. The next thing you know, they'll be disagreeing with performing gender reassignment surgeries on grade schoolers."
Just one question…nuns in Boston? That was the first city to have issues.
Cthulhu made that one.
There's a new JP, but I gotta save something for tomorrow.
Ciao, my friends.