This 1st Sanctuary Sunday of Advent Open Thread, with full respect to those who worship God on the Sabbath, is a place to reaffirm our worship of our Creator, our Father, our King Eternal.
It's also a place to read, post and discuss news that is worth knowing and sharing. Please post links to any news stories that you use as sources or quote from.
In the QTree, we're a friendly and civil lot. We encourage free speech and the open exchange and civil discussion of different ideas. Topics aren't constrained, and sound logic is highly encouraged, all built on a solid foundation of truth and established facts.
We have a policy of mutual respect, shown by civility. Civility encourages discussions, promotes objectivity and rational thought in discourse, and camaraderie in the participants – characteristics we strive toward in our Q Tree community.
Please show respect and consideration for your fellow QTreepers.
Before hitting the "post" button, please proofread your post and make sure you're addressing the issue only, and not trying to confront the poster.
If you feel the need to bare your fangs, we have a companion site – called The U Tree – where you can run wild and free with the Wolfpack where all legal free speech is allowed.
But NOT HERE in The Q Tree. Personal attacks, name calling, ridicule, insults, baiting and other conduct for which a penalty flag would be thrown are VERBOTEN.
In The Q Tree, we're compatriots, sitting around the campfire, roasting hot dogs, making s'mores and discussing, agreeing, and disagreeing about whatever interests us. This board will remain an abode for those who seek respectful conversations.
Please also consider the Important Guidelines, outlined here. Let's not give the Internet Censors a reason to shut down this precious haven that Wolf has created for us.
Remember – your greatest gift to President Trump is FIVE WORDS:
"I AM PRAYING FOR YOU!"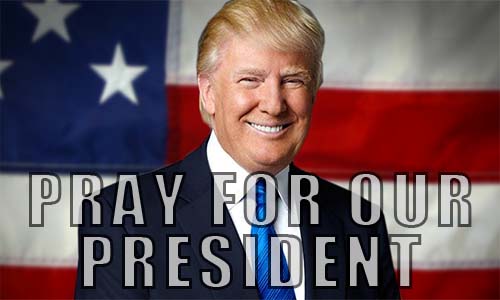 AND WHAT TIME IS IT? TIME TO….DRAIN THE SWAMP!!!
Our movement is about replacing a failed and CORRUPT political establishment with a new government controlled by you, the American People. ~ Candidate Donald J. Trump
Also remember Wheatie's Rules:
No food fights.
No running with scissors.
If you bring snacks, bring enough for everyone.
---
On this day and every day –
God is in Control
. . . and His Grace is Sufficient, so . . .
Keep Looking Up
---
Hopefully, every Sunday, you can find something here that will build you up a little . . . give you a smile . . . and add some joy, much needed in all our lives.
"This day is holy to the Lord your God; do not mourn nor weep." . . . "Go your way, eat the fat, drink the sweet, and send portions to those for whom nothing is prepared; for this day is holy to our Lord. Do not sorrow, for the joy of the Lord is your strength."
---
1st Sunday of Advent ~ Advent Faith & Hope
Faith and hope are related. "Now faith is the substance of things hoped for, the evidence of things not seen. (Hebrews 11:1) And yet, faith and hope are different attributes. "And now abide faith, hope, love, these three; but the greatest of these is love." (1 Corinthians 13:13)
During Advent, we look back at Christ's 1st coming in celebration, while at the same time we look forward in anticipation of His 2nd coming when He returns for His people.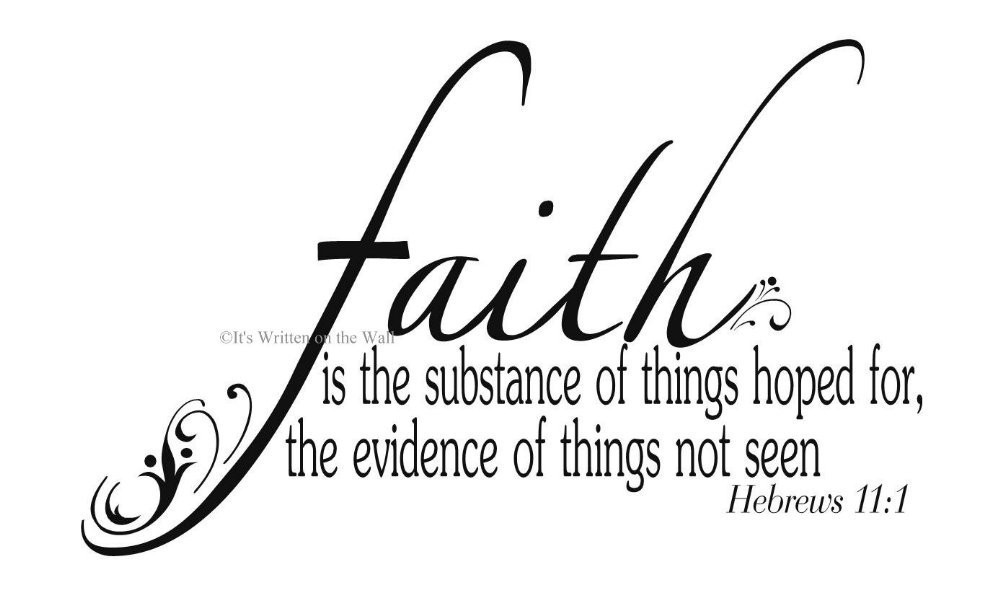 ~ Advent Faith ~
Faith, as defined in dictionaries, is the belief in something for which there is not complete evidence, so that it can't be accepted as an indisputable fact. For us Christians, "faith is the assurance of things hoped for, the conviction of things not seen." (Hebrews 11:1) Simply put, our faith is trusting in something we cannot explicitly prove.
As Christians, we have faith in God, Jesus, the Holy Spirit and in God's Word, the Bible. Our faith is not grounded in the wisdom of men, but in the power of God. "And my speech and my preaching were not with persuasive words of human wisdom, but in demonstration of the Spirit and of power, that your faith should not be in the wisdom of men but in the power of God." ( 1 Corinthians 2:4-5 )
Advent faith is strong because it looks back at what God, through His prophets, said would happen with respect to the first coming of the Messiah, and finds that those events did happen. The Old Testament scriptures abound with the God-breathed words of the prophets concerning the Messiah that would come. Those Old Testament promises were fully realized in the 1st coming of Christ Jesus, the Messiah, which we celebrate at Christmas.
---
~ Advent Hope ~
Hope, as it is usually defined, is akin to wishful thinking, a desire that something we would like to happen will actually happen. But hope, as used in the Bible, is more than just a wish. There's a confident and certain expectation that what we desire will, indeed, take place. This type of hope needs a much stronger foundation than that of wishful thinking . . . something like faith that is firmly rooted in the events of the past.

We look forward with a confident hope and expectation, a peaceful assurance built on the strong faith of the fulfillment of the prophesies of Jesus' first coming, to the return of Jesus, as prophesized in both the Old and New Testaments.
Jesus said He is coming again. "And if I go and prepare a place for you, I will come again and receive you to Myself; that where I am, there you may be also." (John 14:3). "But now Christ is risen from the dead, and has become the firstfruits of those who have fallen asleep . . . For as in Adam all die, even so in Christ all shall be made alive." (1 Corinthians 15:20,22)
What a wonderful time this will be: "Behold, the tabernacle of God is with men, and He will dwell with them, and they shall be His people. God Himself will be with them and be their God. And God will wipe away every tear from their eyes; there shall be no more death, nor sorrow, nor crying. There shall be no more pain, for the former things have passed away." (Revelation 21:3-4)
Jesus' return is our blessed hope. ". . . we should live soberly, righteously, and godly in the present age, looking for the blessed hope and glorious appearing of our great God and Savior Jesus Christ . . ." (Titus 2:12-13)
Jesus loved us enough to offer Himself as a sacrifice to God, then defeated death by His resurrection from the dead, giving us a confident, reassuring expectation that we, too, will one day rise from our graves to live a never ending life with Him in the presence of God!
My hope is built on nothing less
Than Jesus' blood and righteousness;
I dare not trust the sweetest frame,
But wholly lean on Jesus' name.
On Christ, the solid Rock, I stand
All other ground is sinking sand,
All other ground is sinking sand.
---
By faith, we trust Jesus' words, and that leads to the hope that we will one day be with Him forever.
---
---