[If HOPIUM is needed, please ask for directions to the nearest Hopium Den. We'll be happy to help you out.]
Or…maybe we'll just pile some on today.
A while back, like close to two years, I think, I put forth an actual theory of "The Plan" and asserted that it really began to be put together about seventy years ago around the time of the Korean War. I also came to the conclusion later, that President Kennedy was the original "front man" for the operation, and that he was publicly executed as an example of what happens to someone when they cross the banking cabal.
That part has not really been questioned, but my idea that the start of the execution of the plan itself, when it started rolling, was in 1999 has been lampooned and scoffed at.
Only one (unfortunately now former) tree dweller thought maybe I had a point.
And then on Tuesday, while on the treadmill trying to work off some of the winter eating habits, I watched this. Start at about 24:30.
Howard Hughes would not have been my first choice for someone who caught on to what was going on and made the first moves against the banking cabal, but to an extent, that makes sense.
However, Scott McKay is the first of the people claiming any sort of insider knowledge to state that the "start" was in 1999.
1082
Q !xowAT4Z3VQ ID: a0205a No.952914 
Apr 8 2018 13:15:14 (EST)
POTUS & JFK JR.
Relationship.
Plane crash 1999.
HRC Senate 2000.
The "Start."
Enjoy the show.
Q
When the book is FINALLY written on this episode of human history, it's going to be a page turner, that's for sure.
And now for the obligatory message from our sponsors:
Here at the Q tree we believe in the concept of CIVIL open free speech and the discussion that fleshes out ideas. When commenting and participating in the OPEN discussion on this thread all comments MUST NOT CONTAIN personal threats, baiting, name calling, or other anti-social words fomenting hate, violence or destruction. Our host Wolfm00n has strict rules about that.
Fellow tree dweller Wheatie gave us some good reminders on the basics of civility in political discourse:
No food fights.
No running with scissors.
If you bring snacks, bring enough for everyone
Please, stock up on blanks for celebratory gunfire, be ready to swing from the chandeliers…and no messing with the nuclear weapons.
Please remember to remain locked and loaded and ready for trouble should the insurrectionists try to invade your space.
Those who have things to say that do not fit the generally accepted limits of "civil" discussion, Wolf has provided a venue known as the UTree. You're welcome to visit over there and say hi to anyone hanging out over there. The "Rescue Thread" is also over there. In the event a rendezvous of the tree is needed, please check it out.
Auntie DePat's requests as we are all, ahem, adults, not uncivilized pygmies:
If you see something has not been posted, do us all a favor, and post it. Please, do not complain that it has not been done yet.
The scroll wheel on your mouse can be your friend. As mature adults, please use it here in the same manner you would in avoiding online porn.
Thank you so much for any and all attention to such details. It is GREATLY appreciated by more than one party here.
One other vital note:
Please, review these rules that our host Wolfm00n outlined toward the beginning of the growth of the tree itself. it won't take long.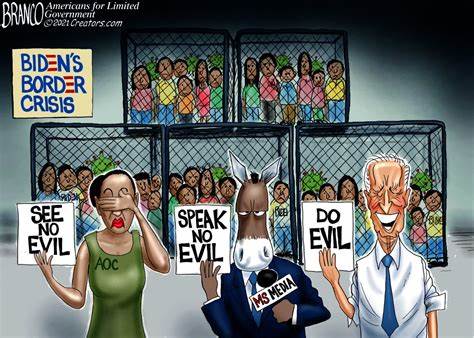 __________________________________________________
DANIEL 3:14-20, 91-92, 95
14King Nebuchadnezzar questioned them: "Is it true, Shadrach, Meshach, and Abednego, that you will not serve my god, or worship the golden statue that I set up? 15Be ready now to fall down and worship the statue I had made, whenever you hear the sound of the trumpet, flute, lyre, harp, psaltery, bagpipe, and all the other musical instruments; otherwise, you shall be instantly cast into the white-hot furnace; and who is the God that can deliver you out of my hands?" 16Shadrach, Meshach, and Abednego answered King Nebuchadnezzar, "There is no need for us to defend ourselves before you in this matter. 17If our God, whom we serve, can save us from the white-hot furnace and from your hands, O king, may he save us! 18But even if he will not, know, O king, that we will not serve your god or worship the golden statue which you set up." 19Nebuchadnezzar's face became livid with utter rage against Shadrach, Meshach, and Abednego. He ordered the furnace to be heated seven times more than usual 20and had some of the strongest men in his army bind Shadrach, Meshach, and Abednego and cast them into thewhite-hot furnace. 91King Nebuchadnezzar rose in haste and asked his nobles, "Did we not cast three men bound into the fire?" "Assuredly, O king," they answered. 92"But," he replied, "I see four men unfettered and unhurt, walking in the fire, and the fourth looks like a son of God." 95Nebuchadnezzar exclaimed, "Blessed be the God of Shadrach, Meshach, and Abednego, who sent his angel to deliver the servants that trusted in him; they disobeyed the royal command and yielded their bodies rather than serve or worship any god except their own God.
As always, prayers for the fight against that which seeks to enslave us are welcome.
Please include: President Donald Trump, the Q team, our soldiers in the field, special forces, tactical units, first responders and those working behind the scenes…and any and all people with family members in the hospital, COVID or not.