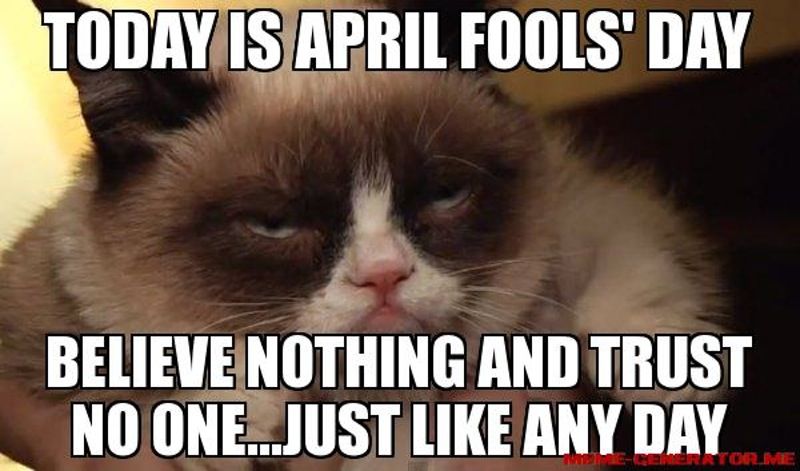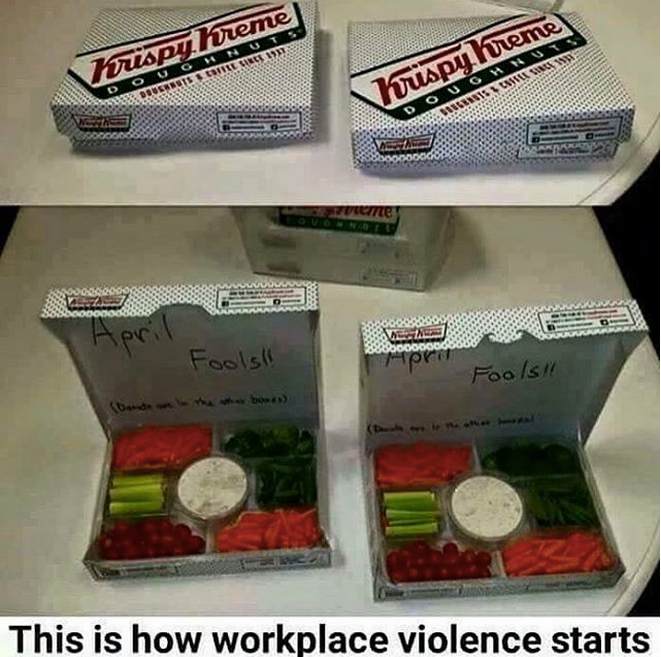 Just had to get that out of the way.
The people in the meme are not…sorry for the name…um…WE LOVE OUR Q-TREEPERS!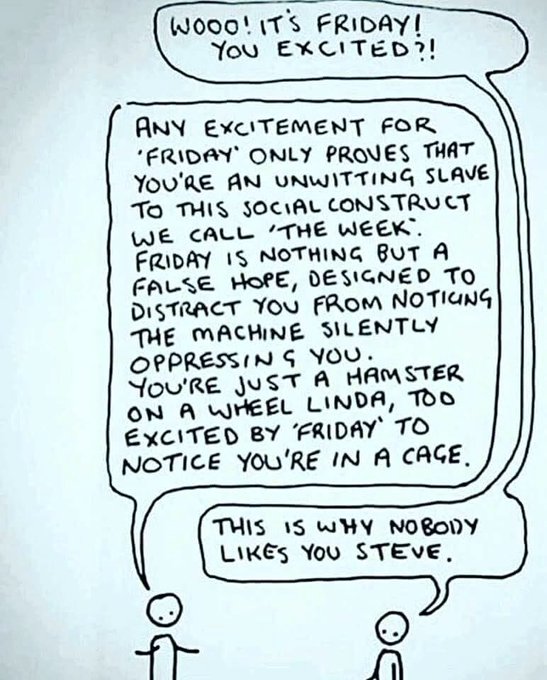 This is brought to the tree with all affection. Truly. (Okay, I read the meme after I plopped it in the post. We all have our faux pas.) 🙄
Thanks to P-Rex, the hopium bong is being passed around.
prognosticatasaurusrex Offline Wolverine March 31, 2022 09:33

Ladies and gentlemen, my fellow Patriots. SOMETHING is going on…it is now peeking out from behind the curtain, but it IS there.

too much in just the last week.

Hillary and her campaign fined for the "Steele dossier"
ALL the big 3 networks now reporting on Hunters Laptop, and NOT in a way that can be construed as "spin"
Brnovich of Arizona referring RINO Katie Hobbs for CRIMINAL charges (election fraud)
PA judge removes 5 PA school board members over mask mandates. ALL dems
WI judge holds RINO Speaker Robin Vos in CONTEMPT over Wi election records.
Rove and McConnell outed as behind the Eric Greitens take down in Missouri
21 states sue the Biden admin over mask mandates
Arizona RINO ducey signs bill banning abortion after 15 weeks
Biden's Supreme court judge has her favorable record towards pedophiles outed
Zelensky seems to want to capitulate to Putin's demands of neutrality and weapons
Fauci is FINALLY confronted by a UK reporter on his funding of coronavirus research (GOF ) in china.
Trump sues Hillary and the DNC over the Russia hoax in a RICO civil suit (for discovery)
Rep Madison Cawthorn outs Washington DC "orgies and cocaine use by the elites including sitting members of Congress.
McCarthy and Collins are further outed ass RINOS and uniparty in their reactions to both Madison Cawthorn's allegations, McCarthy, and in Collins case her support for Kentanji Jackson DESPITE her pattern of leniency to child porn traffickers

This coupled with the Bio lab reveals in Ukraine and MUCH more seems to me to be if anything GAINING momentum, like a snowball heading down a slope.

The uniparty, Dems, RINOS, Globalists, and their minions are now being attacked on MULTIPLE fronts on things like

election fraud
Covid
Vaccine mandates
the Russia hoax
Biden's corruption through Hunter
abortion
Ukraine

Meanwhile Biden and Harris and all the dems go on daily committing gaffs, and further distancing themselves from the mainstream on all the important issues.

Something is BUILDING. You can not only see it, hear it, but FEEL it, building like a crescendo to a climax.

These are just a quick peruse of what has been happening, feel free to add. But the more me add, you will SEE the pattern. someone or multiple someone's are on the attack. We are no longer on defense, and "cracks" are beginning to form in the globalist firewalls. When EVEN CNN is beginning to report on some of these things, there is a definite winds change that WILL inevitably lead to a SEA change. Once critical mass is achieved and but ONE of the globalists firewalls cracks open, it ALL will fall, because it is ALL related and being done by ALL the same people. Once ONE crime is revealed, they ALL fall. RICO because they stupidly always use the SAME people and methodology to perpetuate their.
evil schemes. If even ONE key piece falls, like dominoes, they ALL fall.

Can you feel it? I can, I can almost taste it. If we sense it, imagine the PANIC that will ensue when the ENEMY realizes it. As Q said, once we ALL know, these people will NOT be able to walk down the streets, they will NOT be able to hide, and they will NOT be saved or bailed out.

PAIN for them is incoming.
And then there's we the people putting THEM on defense. They put us in the position of having to reconcile ourselves to this:
They used the cover of the USA to destroy a good part of the world, and their own districts.
And they keep themselves in office via all sorts of crooked methods (the whole thread has lots of videos).
That's just the tip of the iceberg.
Reminder: it's not just Hunter under investigation. It's the whole blasted syndicate.
This applies to women as well.
Consider yourself warned.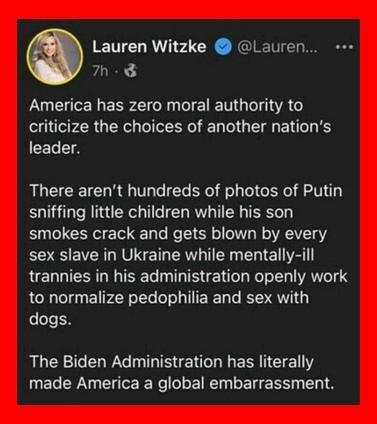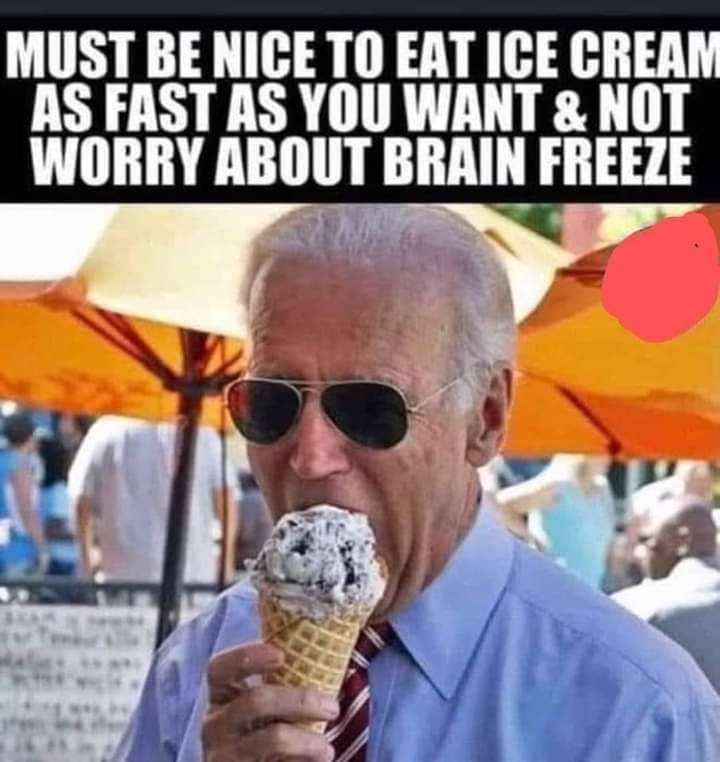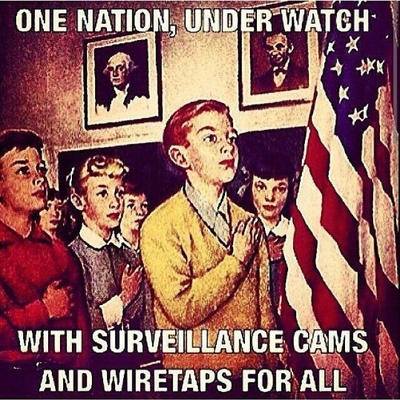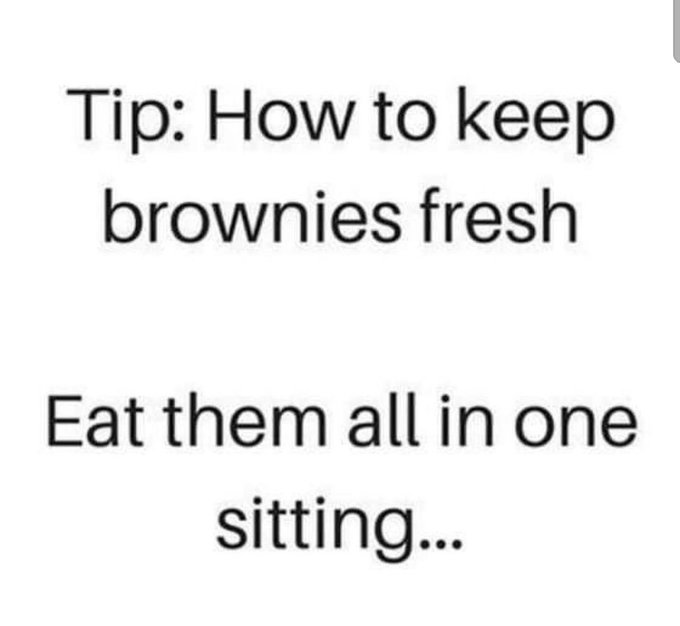 True story about brownies. We were called to help out with a potluck for a funeral lunch, and somehow the subject of dessert came up. I said, Dessert for a funeral is easy. Just make a pan of brownies. Sure enough, at the funeral lunch, I walked over to the dessert table and there were ten different serving plates of brownies. Some were iced. Some had powdered sugar sprinkled on them. Some were plain. But all desserts were brownies.
I just thought this was cool.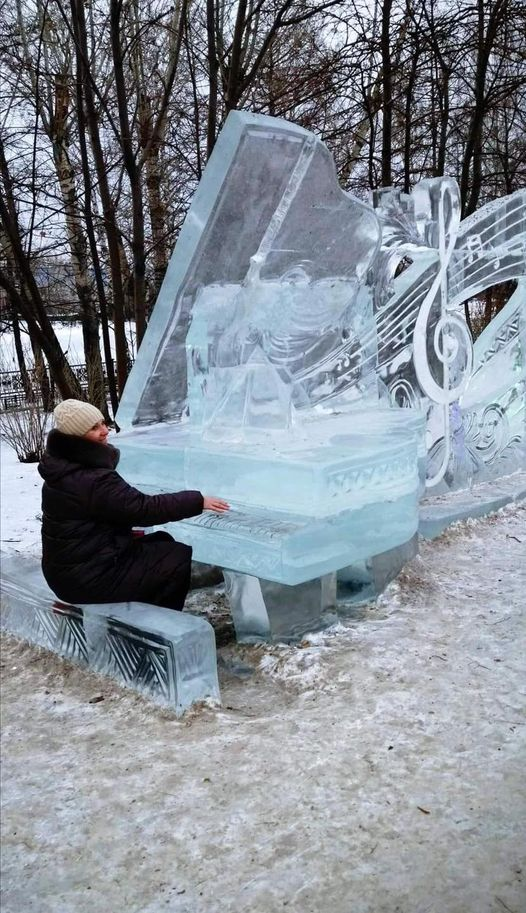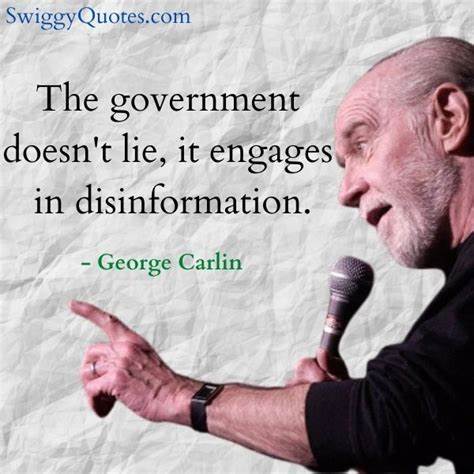 And before any of us knew who they were.
And now for the business portion of the post borrowed from Tuesday:
Guidelines for posting and discussion on this site were outlined by our host, WolfM00n. Please, review them from time to time.
The discourse on this site is to be CIVIL – no name calling, baiting, or threatening others here is allowed. Those who are so inclined may visit Wolf's other sanctuary, the U-Tree, to slog it out. There is also a "rescue" thread there for members of the Tree to rendezvous if the main site goes kablooey. A third site has been added for site outages of longer duration.
This site is a celebration of the natural rights endowed to humans by our Creator as well as those enshrined in the Bill of Rights adopted in the founding documents of the United States of America. Within the limits of law, how we exercise these rights is part of the freedom of our discussion.
Fellow tree dweller Wheatie gave us some good reminders on the basics of civility in political discourse:
No food fights.
No running with scissors.
If you bring snacks, bring enough for everyone.
And Auntie DePat's requests:
If you see something has not been posted, do us all a favor, and post it. Please, do not complain that it has not been done yet.
The scroll wheel on your mouse can be your friend. As mature adults, please use it here in the same manner you would in avoiding online porn.
_____________________________________________________
Just as an explainer, Wisdom is one of the Greek books that were removed from the Bible translations used by those protesting when Luther switched out the original Old Testament for the one the Jerusalem Jews whittled down for themselves between 96 and 283 AD.
WISDOM 2:1, 12-22
1For they reasoned unsoundly, saying to themselves, "Short and sorrowful is our life, and there is no remedy when a man comes to his end, and no one has been known to return from Hades. 12"Let us lie in wait for the righteous man, because he is inconvenient to us and opposes our actions; he reproaches us for sins against the law, and accuses us of sins against our training. 13He professes to have knowledge of God, and calls himself a child of the Lord. 14He became to us a reproof of our thoughts; 15the very sight of him is a burden to us, because his manner of life is unlike that of others, and his ways are strange. 16We are considered by him as something base, and he avoids our ways as unclean; he calls the last end of the righteous happy, and boasts that God is his father. 17Let us see if his words are true, and let us test what will happen at the end of his life; 18for if the righteous man is God's son, he will help him, and will deliver him from the hand of his adversaries. 19Let us test him with insult and torture, that we may find out how gentle he is, and make trial of his forbearance. 20Let us condemn him to a shameful death, for, according to what he says, he will be protected." 21Thus they reasoned, but they were led astray, for their wickedness blinded them, 22and they did not know the secret purposes of God, nor hope for the wages of holiness, nor discern the prize for blameless souls;
Yet again, no JP. So, how about some Tucker.
And maybe some Jesse
Okay, a kid in my grade school class…his dog really did eat his homework. She was a Great Dane.
Have a great weekend.