Limbering up before diving into this one.
There's so much stuff, I'm starting early.
Just to clear the tabs, we start with the Jan 6 stuff:
And They May Have To Give It To Him…
For going on 17 long months now, a fake narrative has been furiously pushed on the country by people desperate to deny and to hide the facts about the 2020 Presidential election having been rigged and stolen.

This fake cover narrative is that President Donald J. Trump inspired, whipped up and then unleashed an insurrection at the Capitol Building in Washington DC on January 6 in an illegal and treasonous attempt to stop the count of the electoral votes by the United States Congress.

Of course, because this is a fake narrative, that's not really what happened, as anybody who's even done rudimentary research in to the basic facts could tell you.

Why, the facts about January 6's timeline are now so incontrovertible that even Rachel Maddow – RACHEL…MADDOW! – had to admit on the air that Donald Trump was still speaking at the Ellipse on the National Mall when the assault on the Capitol Building began.

After writing his stupendous 12 page letter to the nation in which he laid out the case he wants to make, Donald Trump has now very loudly and very publicly begun to demand equal time via the very same Fake News Media outlets that have been devoting countless hours to the J6 Committee's hearings.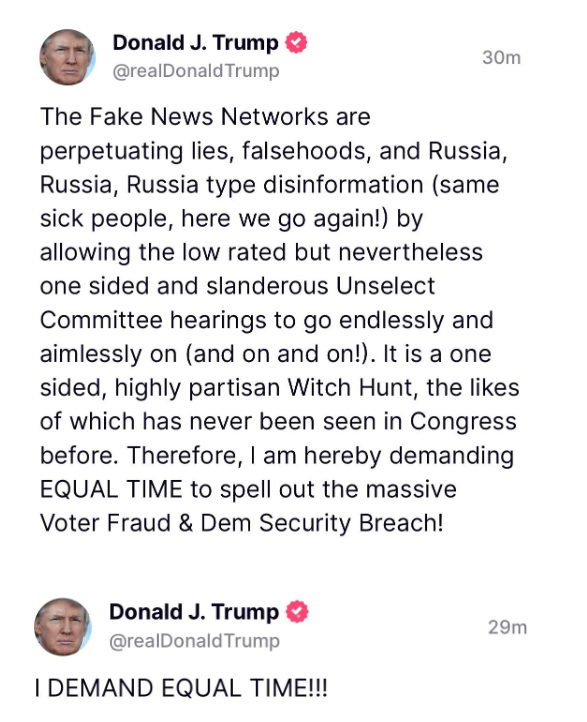 That sounds comical when you first hear it, right? There's no way the Fake Corporate News Media would **ever** grant Donald J. Trump equal time, right?

Well…not so fast! Who said they had to do this **willingly**?

"Karma Patriot" is an excellent researcher that I have encountered on Telegram who has shared her findings with me and many others at We The Media.

She pointed out that both Donald J. Trump – with an Executive Order< seemed to have prepared the ground for demanding equal time with the J6 Committee.

You can read about the EO Trump signed here. And read the full text of the EO here.

You can read the letter that Barr sent to then-Vice President Mike Pence on the proposed Section 230 reform here.

You can see all the proposed reforms that then-Attorney General William Barr proposed for Section 230 detailed in red lettering – by going here.
Is this all part of a show? Were law enforcement sorts lured into a trap at the same time?
A new police report that was exclusively obtained by The Epoch Times has proved that "plainclothes" members of a special law enforcement Electronic Surveillance Unit (ESU) were secretly embedded among protesters for the purposes of conducting video surveillance on January 6th.

The newly uncovered report, titled First Amendment Demonstrations, was issued on Jan. 3, 2021, by DC Metropolitan Police Department (MPD) Chief of Police Robert Contee under the Homeland Security Bureau's Special Operations Division. It detailed the MPD's response to the planned MAGA protest, which included specifics about covert operations that occurred on and leading up to January 6th.

According to the never-before-seen report, the MPD began its preparations by activating Civil Disturbance Unit (CDU) platoons, which are specially trained groups of officers (K-9 unit, Air Support, etc.) who respond to "protests, demonstrations, and civil disturbances," on Jan. 4, 2021, with the full activation of 28 of these platoons scheduled to occur over the next two days. Despite not being listed as one of the 37 CDU platoons on MPD's roster, the Electronic Surveillance Unit was also activated to work the crowd covertly during the protest.

Included in this group were an unknown number of "plainclothes" MPD CDU "members" who were embedded into the crowd and tasked with "document(ing) the actions of the demonstrators and MPD's response to any civil disobedience or criminal activity," the First Amendment Demonstrations report revealed.

In order for other law enforcement personnel to recognize the undercover ESU members, they were given a rainbow-colored "bracelet" to wear "on their left wrist" for easy identification.
There's a lot more at the link that's disturbing on a number of levels.
It has been over a week now. The Democrat Party and their allies in the mainstream media have tried to distract, deflect, and abstain from truthfully reporting the national disaster that is the Biden administration. Their primetime hearing about the January 6, 2021, breach, trespassing, and riot at the U.S. Capitol has been a crass political maneuver and a distraction. The double standards are glaringly obvious. The editing of video and testimony to hide exculpatory evidence, and the one-sided, Stalinist hearings will not improve our lives or solve the myriad problems the Biden regime has created.

Please y'all, just spare me.

If there was sufficient evidence of criminality to indict the former president, it would have been done already. Your kangaroo court and political theater are not going to alter anyone's opinion. A plurality of media punditry is predictably on your side of the issue but the majority of the American people oppose the manufactured drama. The Trump haters I know are still Trump haters; the Trump supporters I know are still Trump supporters. Neither the mainstream media, nor the deep state, nor the Democrat Party elected in Washington will ever destroy President Trump's appeal to his supporters because none of you had a part in contributing to his success.

You didn't make him so you can't destroy him, no matter what you do.
HEAR, HEAR!
All things Russia:
Holy shit… Trump knew Putin was going to move into Ukraine years ahead of time… Trump and Putin 100% have an alliance.

Let's look back on this wild exchange from 09/25/2019. It's making a lot more sense as to what Trump was talking about 2 years ago pertaining to the "corruption" in Ukraine.

Pay attention to Zelensky's body language while Trump talks about Putin "solving Ukraine's problem", in reference to the deep state and DNC corruption in Ukraine.

Zelensky looks like he's seen a ghost. If you watch the whole interview, he is squirming the ENTIRE time. Very uncomfortable display of body language. It's so obvious, even the MSM widely reported on how awkward it was.

Now that we know Zelensky was engaged in covering up Ukrainian State involvement in the Deep State biolabs, (see decree to burn Metabiota State docs), we can understand

WHY he looked petrified.
Russian Security Council Secretary Chair Nikolai Patrushev, in a meeting on 06/17/22, with the Collective Security Treaty Organization, made some rather significant remarks pertaining to the US biological network in Ukraine.

"During the operation, our suspicions were confirmed that Ukraine became a base for Washington's military biological programs. Such US projects require particular attention of the civilized world because the Americans were the only ones who didn't join the protocol on mutual control within the framework of the Biological and Toxin Weapons Convention."

"The accumulation of new facts on criminal breaches of international laws by the US and Ukraine continues on a persistent basis."

Russia's Special Military operation also "defended the Donbass population from genocide by the Kiev regime, performing the demilitarization and denazification of Ukraine and prosecuting war criminals responsible for brutal crimes against civilians".

Now, what Patrushev said isn't anything new to us who have been paying attention, but it does confirm that these extremely volatile and consequential accusations are not going to simply go away.
Follow up:
From HotAir:
Alaska Airlines CEO Ben Minicucci reported last month that it was experiencing daily cancelations due to pilot shortages. JetBlue and United Airlines are making adjustments, too.
The carrier had been having operational challenges since April due to not having enough pilots to fly its spring schedule, Minicucci said in a note to customers last month.

Of its 1,200 daily flights, it's been canceling about 50 of them, Minicucci said.

Meanwhile, earlier this year, JetBlue said it was forced to reduce flights throughout the summer due to staffing issues.

At the start of 2022, United Airlines announced the start of its training program. United projected that the academy will train around 5,000 new pilots by 2030 — fulfilling half of its plan to recruit 10,000 new pilots in that time to combat the shortage.
What does all this mean? It means that airlines are cutting schedules but airline pilots are seeing salary increases and bonuses. Airlines have never really caught up since travel demands started to increase in the second half of 2021 when the pandemic began to wane and restrictions and mandates began to ease.
The International Air Transport Association (IATA) expects the North America region to recover more quickly than other regions of the world. It forecast on March 1, 2022 that passenger numbers will reach 94% of 2019 levels in 2022, with full recovery expected in 2023.

"After a resilient 2021, traffic to/from/within North America will continue to perform strongly in 2022 as the US domestic market returns to pre-crisis trends, and with ongoing improvements in international travel," IATA predicted.
When Christmas holiday travel went sideways, airlines blamed the delays and cancelations on severe weather and staffing shortages. Some airlines are forming partnerships with flight schools. Some are operating their own. It all takes time, though, and in the meantime, expect to pay more for tickets and to deal with overbooked flights.

United Airlines chief executive Scott Kirby blames the pilot shortage not on pay and benefits but on the time and expense involved in training. Regional airlines feel the shortages the most. Most pilots begin their career with regional airlines and then move on to mainline carriers.

"At United, we're convinced that the root of the problem is that it costs over $100,000 and takes five or more years to obtain all the training to become eligible to fly for a major airline," Kirby wrote. "A commercial pilot's journey is technically complex, building hours and obtaining certificates in a process that is difficult to navigate without experienced support."

While regional carriers usually plan for this movement, the early retirements at major carriers during the pandemic, plus the faster than expected recovery, means that airlines like Skywest are losing their captains to the majors much more quickly than expected.
It's expensive to become a pilot. And the guys who were fighter pilots in the Cold War and the Gulf Wars are now closing in on the mandatory age of retirement at sixty-five.
It's not going to get better any time soon.
Second Amendment:
It's a bit high-brow, but the country club set is getting with the program.
The next WHAT?!
Hang on…I thought we were still doing the last one. And there's another one on the drawing board?
Naturally.
Headlines in the Reading Room:
This is supposedly a Republic, but whatever.
Or why we should not build in flood plains.
Late Sundance offerings:
Tweets in no particular order:
Memes: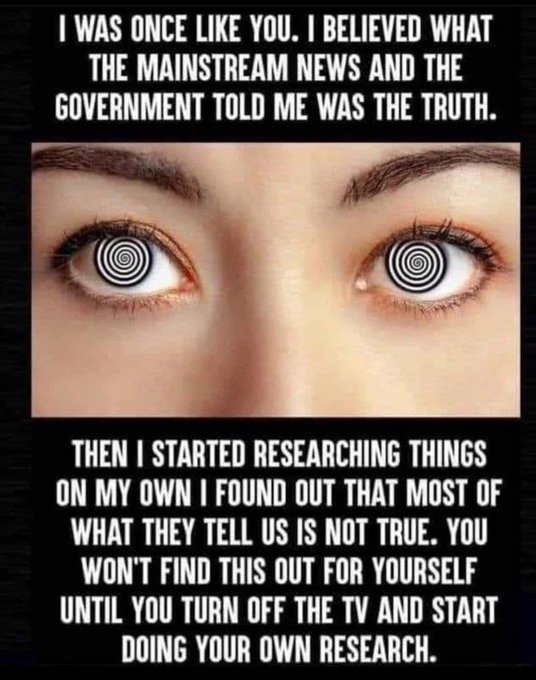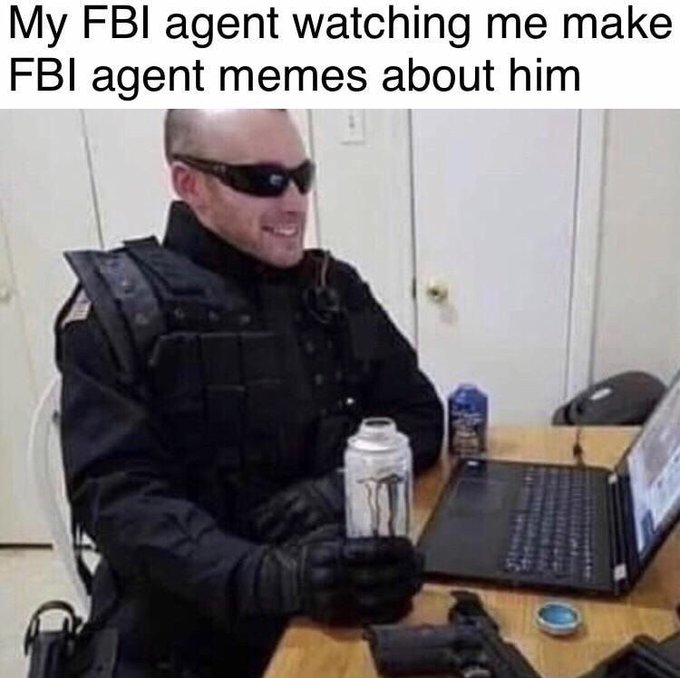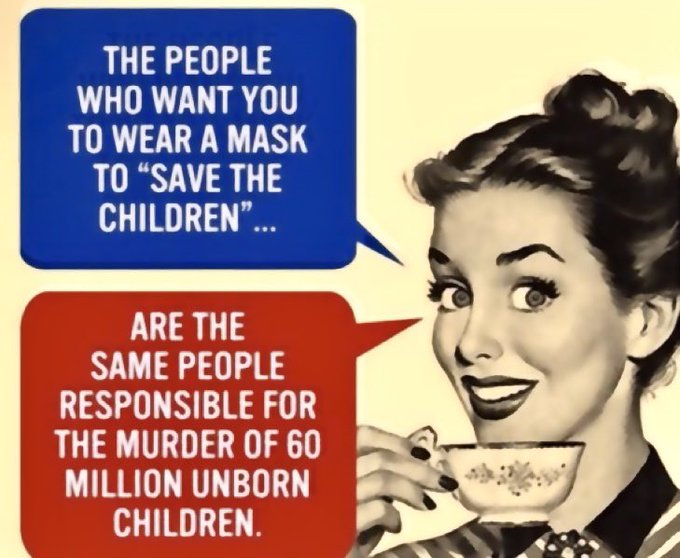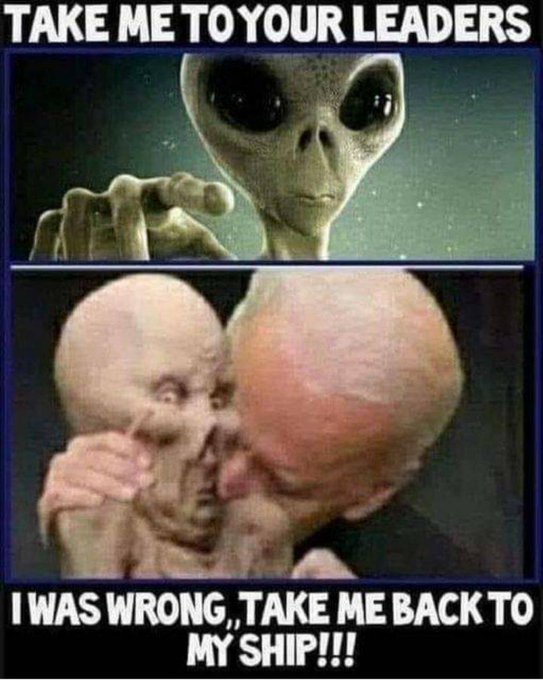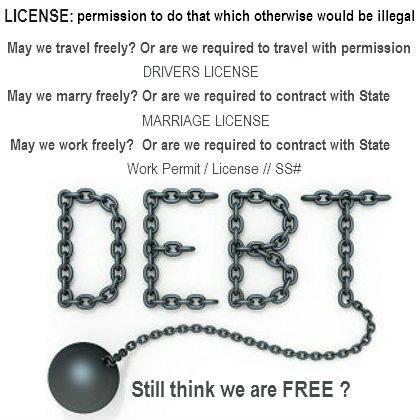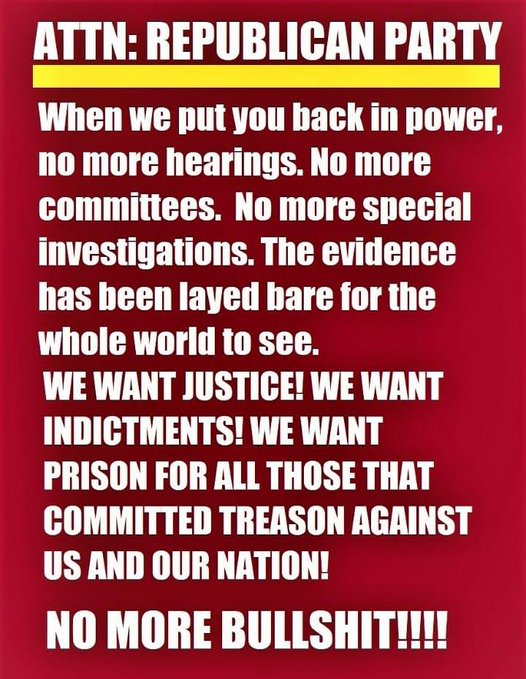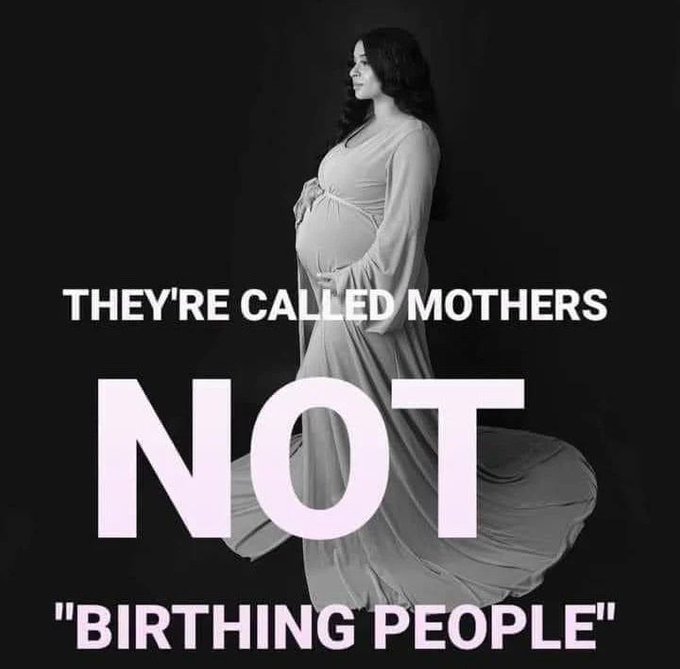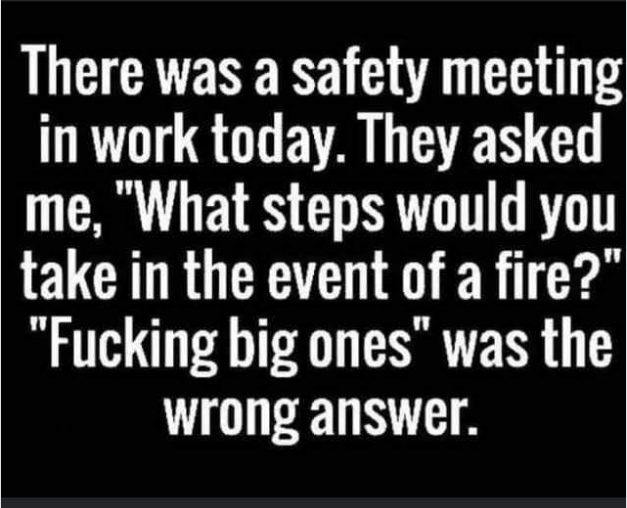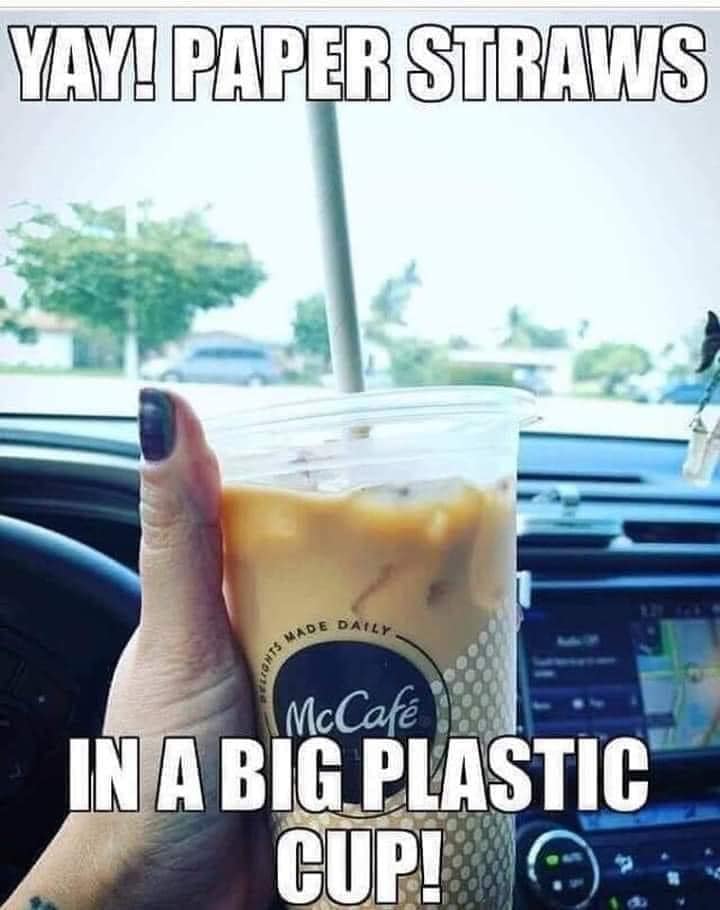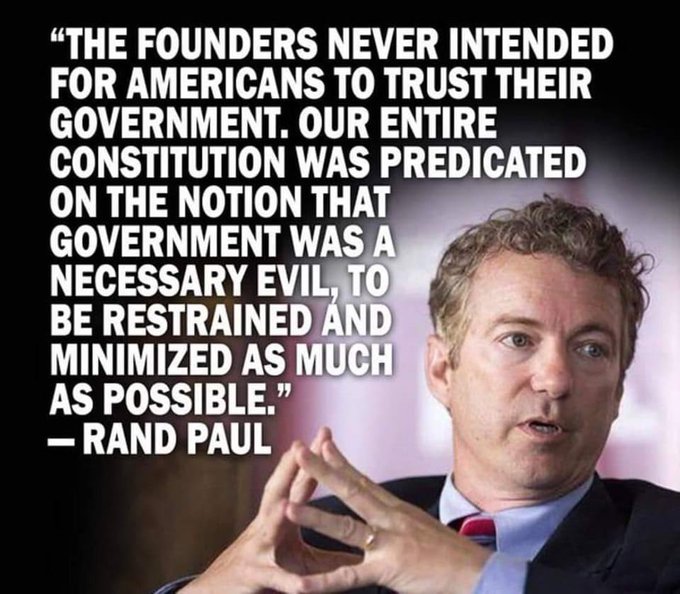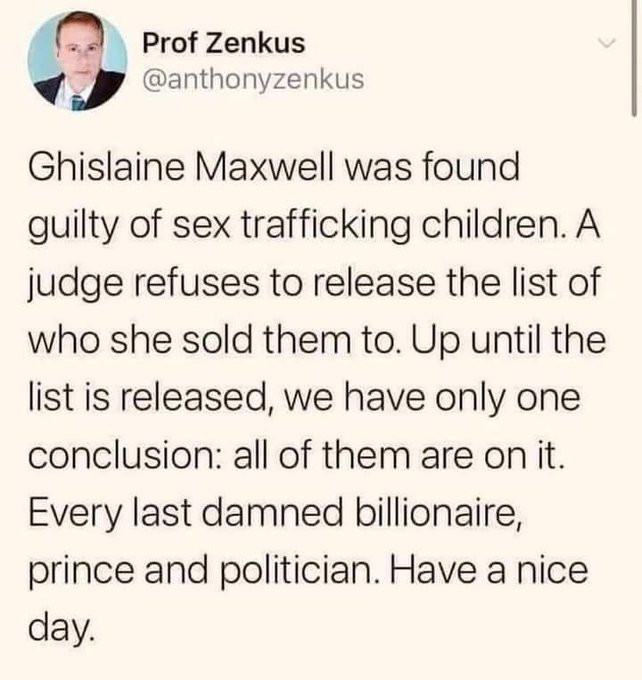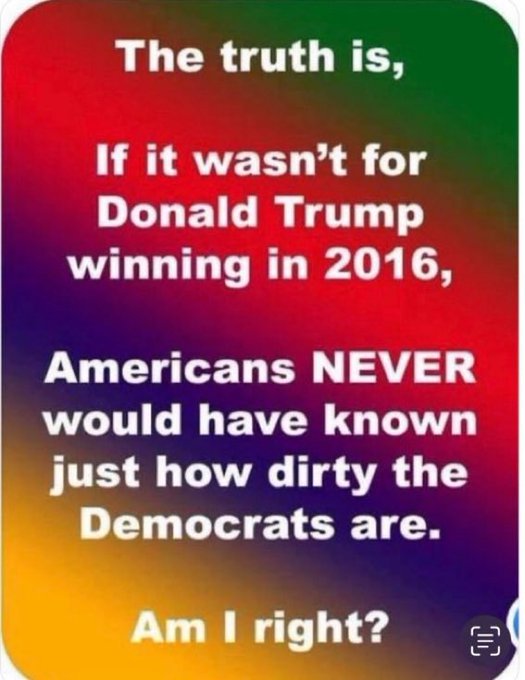 Just like the Couch Commando would ask me. Except my brother would never put it that way.
Time to relive college. Except I don't know anyone who danced like that.
____________________________________
And now for the business portion.
Please review our HOST and site owner's Guidelines for posting and discussion for this site. Wolf is kind enough to put up with *most* of us and our antics after thorough vetting. Violators of the baiting and deliberately attempting to divide the group rules WILL face consequences.
The discourse on this site is to be CIVIL – no name calling, baiting, or threatening others here is allowed. Company manners are appreciated. Those who are so inclined may visit Wolf's other sanctuary, the U-Tree, to slog out discussions best saved for a wrestling mat. If, for some reason, this site is not available, head over to the UTree and visit the post at the top of the list or the closest rescue thread.
This site is a celebration of the natural rights endowed to humans by our Creator as well as those enshrined in the Bill of Rights adopted in the founding documents of the United States of America. Within the limits of law, how we exercise these rights is part of the freedom of our discussion.
THAT MEANS THAT ALL OF US HERE ARE ENTITLED TO OUR OPINIONS AND PREJUDICES, ETC., SO LONG AS THEY CAUSE NO PHYSICAL HARM TO OTHERS OR DOXX OUR FELLOW TREE DWELLERS.
All opinions here are valued for the diversity they bring to the issues, and the shaping of understanding regarding topics for which many of us do not have all information. Correcting the record on any one topic is appreciated.
Be careful in expressing thoughts as we would all like to think well of the rest of the group, and ill-thought out comments have a way of wrecking that for everyone.
Fellow tree dweller Wheatie gave us some good reminders on the basics of civility in political discourse:
No food fights
No running with scissors
If you bring snacks, be sure they are made with bacon
Auntie DePat's requests as we are all supposedly adults and don't just play them on TV like the body doubles pretending to be the squatter in chief:
If you see something has not been posted, do us all a favor, and post it. Please, do not complain that it has not been done yet.
The scroll wheel on your mouse can be your friend. As mature adults, please use it here in the same manner you would in avoiding online porn.
Thank you so much for any and all attention to such details. It is GREATLY appreciated by more than one party here.
____________________________________________________
MATTHEW 10:34-39
34"Do not think that I have come to bring peace on earth; I have not come to bring peace, but a sword. 35For I have come to set a man against his father, and a daughter against her mother, and a daughter-in-law against her mother-in-law; 36and a man's foes will be those of his own household. 37He who loves father or mother more than me is not worthy of me; and he who loves son or daughter more than me is not worthy of me; 38and he who does not take his cross and follow me is not worthy of me. 39He who finds his life will lose it, and he who loses his life for my sake will find it.
ISAIAH 49:1-6
1Listen to me, O coastlands, and hearken, you peoples from afar. The LORD called me from the womb, from the body of my mother he named my name. 2He made my mouth like a sharp sword, in the shadow of his hand he hid me; he made me a polished arrow, in his quiver he hid me away. 3And he said to me, "You are my servant, Israel, in whom I will be glorified." 4But I said, "I have labored in vain, I have spent my strength for nothing and vanity; yet surely my right is with the LORD, and my recompense with my God." 5And now the LORD says, who formed me from the womb to be his servant, to bring Jacob back to him, and that Israel might be gathered to him, for I am honored in the eyes of the LORD, and my God has become my strength — 6he says: "It is too light a thing that you should be my servant to raise up the tribes of Jacob and to restore the preserved of Israel; I will give you as a light to the nations, that my salvation may reach to the end of the earth."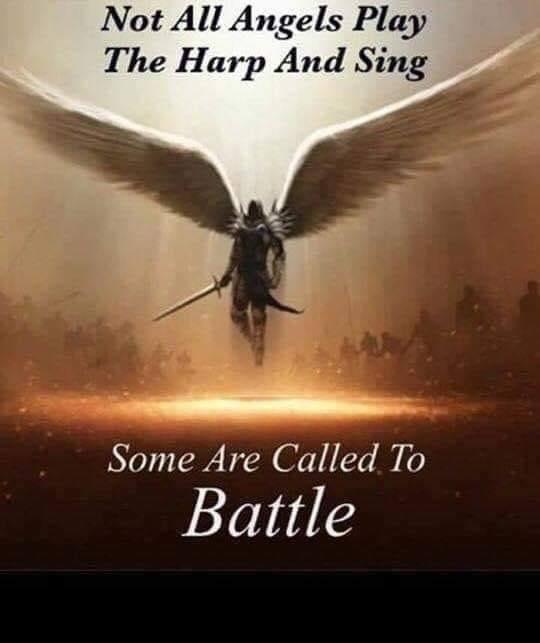 _____________________________________________________
When engineers just don't grow up.