Cover image: no title is given, but the artist is a Joe Garnett.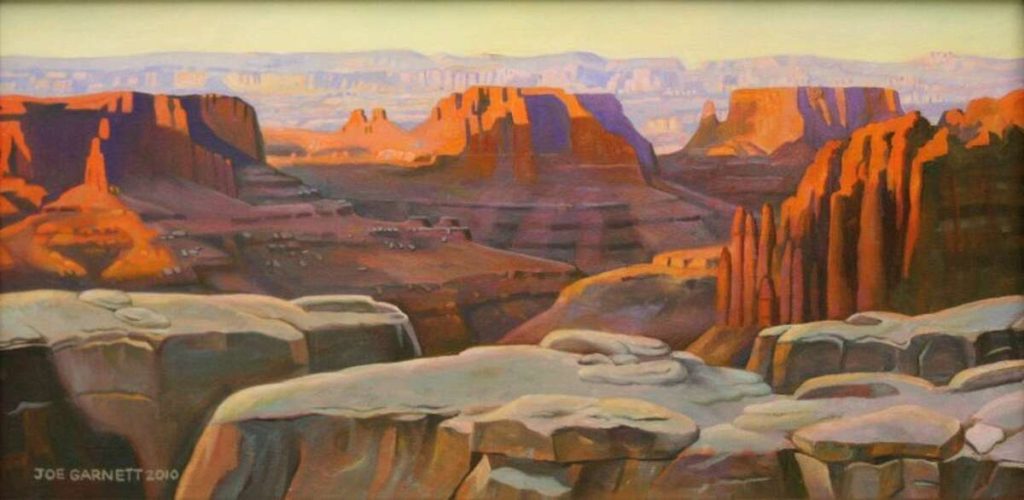 Greetings from the great state of Mizz-er-y where the big primary for U.S. Senate is today. (Thank Heaven. The political ads are back to back on every broadcast medium.) President Trump did endorse a trio of representatives. The thing is, the establishment is pushing one candidate pretty hard for Blunt's seat, and some of the MAGA people in the know are calling baloney on the polling coming out of that camp.
Remington Research Group, a political firm associated with Schmitt's top consultant Jeff Roe, published a poll showing Trump leading the 2024 presidential primary field at 42 percent. The survey shows Florida Gov. Ron DeSantis at 18 percent, Sen. Josh Hawley (R-MO) at 6 percent, and other candidates combining for 17 percent with 17 percent undecided. It was conducted from July 27 to July 28 by surveying 818 likely voters in Missouri.

While that sounds impressive for Trump—he is leading the potential 2024 field absolutely and even a fake poll cannot hide that fact—several in-the-know strategists told Breitbart News that the poll is obviously fake because it actually undercounts Trump's support. In reality in Missouri, several GOP strategists told Breitbart News, the former president is much closer to 70 percent or higher in Missouri, and DeSantis is more likely than not in single digits.

"This is a completely fake poll commissioned by the RINO establishment who are looking to move on from President Trump," a national Republican operative who advises candidates in both Missouri and Florida among other places told Breitbart News. "There is no way Missouri, a deep Trump state, would ever vote for someone like Ron DeSantis. President Trump is dominating the state and every other state in the country."
And the establishment includes Attorney General Eric Schmitt. Unfortunately, Schmitt has several Republicans known to this writer bamboozled. Hoping Greitens can pull it out tomorrow.
Hmmm….
Okay, on to other election stuff: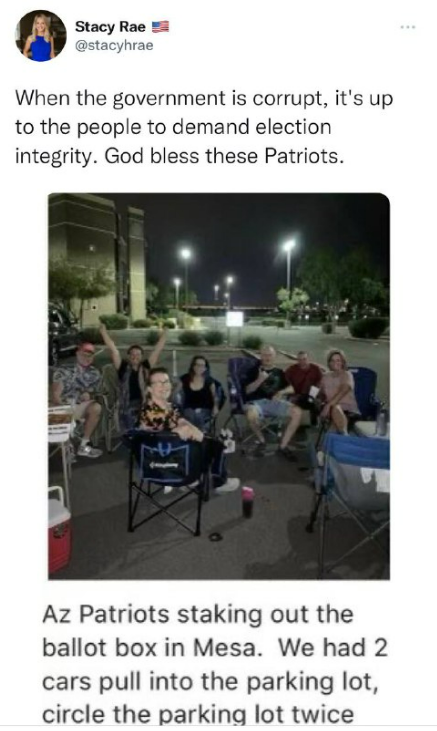 Thanks to the effort that brought us "2000 Mules" regular Americans are getting into the act of safeguarding elections.
The information groups that brought the mules data to the fore have something planned next week where they are going to see MAGA movement influencers face to face to deliver news without electronic, government and mainstream media subterfuge (hopefully). The reality is that the other side WILL infiltrate and cause trouble at every turn. Our own Gail brought us this from Friday's Flannel Friday and commentary from Gregg Phillips:
The left pulled crap at a Turning Point USA event in Tampa with Trump and DeSantis. Across the Street was an 'anti-life' pro-abortion rally that got violent and was dispersed by the cops. Within a few minutes, coming from the same direction the left just left from comes these guys with NAZI FLAGS and the media was trying to portray them as part of Turning point USA. And within a few minutes Whoopie Goldberg is on her show saying Turning Point USA brought the NAZIs out to defend them.

Well guess what. We have the GEO DATA, and we can tell you who these people are and we are going to track them down and we are going to follow their patterns of life and we are going to explain this to America and better than that we are going to bring the Anon researchers in and let them see HOW we do our Geo fencing, Let them see how we create the polygons and let them see what it looks like when you build a pattern of life. And we are going to INCLUDE THEM IN THIS and that is what Patriot Games is about.
Things are most definitely getting interesting.
I'm just going to clear tabs. There was a lot out there this weekend:
No comment from McDonald's. It was a flop.
Twitter is presently suing the electric car maker in a Delaware Court of Chancery, for "Specific Performance," a remedy which would force Musk to complete the sale. However the problem which legal analysts are pointing to is that Twitter is not suing Elon Musk the company, but rather Elon Musk the individual citizen, and this raises issues in regards to the country's 19th-century prohibition of slavery.

Analysts further point out that while there is precedence for specific performance in the Delaware Court system, the Musk-Twitter deal has a unique aspect. To date the one case where specific performance was issued as a remedy, was in a case where a corporation was ordered to purchase another corporation.

So far the Court of Chancery has never ordered an individual citizen to complete such a deal. Although from a legal perspective, corporations are considered persons, with many of the same rights and legal protections, there are some rights which are unique to natural persons. The 13th Amendment prohibition of slavery, is considered one of those rights, and it is considered one of the reasons the enforcement of specific performance is so rare.
I've always been a Nixonian optimist, and I prefer the thick Americanism of the '68 convention speech. There is the same hard realism there, the same "rock-em, sock-em" style, the same disdain for the nation's enemies and the drivers of its decline. Yet it was paired with a sunny vision of the best of America and the hearty communitarianism for which our 37th president once was so beloved.
It is remembered as a seminal "law-and-order" speech, but it was so much more than that. Even in 1968, Richard Nixon could still speak without irony about "a great American city," about the silent majority of Americans who had not lost their minds, about a future in which the good life would be attainable for the average citizen.
I wanted to believe in 2017 that we could still do the same. Maybe everything has fallen apart in the last half-decade; maybe I just moved to Washington, D.C. Either way, when President Trump returned to the capital this week to deliver a kind of sequel to the "American carnage" speech at the America First Policy Institute, I found myself a whole lot more receptive.
The question, then, is not when a fetus becomes a human life, but when hers becomes a life worth protecting with the same fervency as her mother's—whether both lives have the same value. It is the same question Raskolnikov asks, or attempts to answer, when he murders the old pawnbroker and her sister, two old women who are not merely insignificant but perhaps even harmful to their society. Is it not just, he argues, for extraordinary men as himself to remove such obstacles to their higher goals? It is the same question that Nietzsche would ask a few decades later.
When Joe Manchin balked at the clean energy incentives in Democrats' expansive spending bill two weeks ago, the corporate C-suites and union boardrooms jumped into action.

With hundreds of billions of dollars of incentives for manufacturing, electric vehicles, nuclear power and carbon capturing technology hanging in the balance, executives from some of the nation's biggest companies and labor unions made their case to the Democratic West Virginia senator: The next generation of clean tech needed Washington's backing to take off.

Clean energy manufacturing companies with plans to set up shop in Manchin's state helped orchestrate the 13-day effort to change his mind, more than 20 people involved in the effort told POLITICO — eventually helping to get his backing for the $369 billion in incentives in the newly dubbed Inflation Reduction Act, H.R. 5376 (117). That push — which two of the people said included a call from Bill Gates, whose venture capital firm has backed a West Virginia-based battery start-up — was taking place alongside a campaign by other senators along with economist and inflation hawk Larry Summers to convince Manchin of the merits of the bill.

"It was across the board," said National Wildlife Federation CEO Collin O'Mara, whoaccording to other participants was central in organizing the campaign to persuade Manchin to restart talks. "He heard from a wide range."
Follow the $$$$$.
For some time now, Michael Anton has been saying that the Establishment—Democrats tout court, of course, but also large swaths of the testosterone-challenged GOP—are dead set against allowing Donald Trump to run for president again. It's been obvious from its beginnings that the January 6 committee—an illegally constituted kangaroo court—was interested in one thing and one thing only: eliminating Trump and his followers from the metabolism of American political life. The fact that its public face is Liz Cheney, a soon-to-be cashiered anti-Trump RINO, underscores Anton's point, or part of it.

It's not just the Democrats who cannot countenance Trump. It is the entire certified political class, what Anton calls the bureaucratic "uniparty" that runs the government and maintains the Overton Window that determines what is and what is not acceptable in the political life of the country. Donald Trump is not in the picture frame.
This fight against Great Reset communism is a struggle that many Americans did not see coming. As such, they're just now "awakening" to the massive globalist threat of the World Economic Forum's planned New World Order. They went to bed one night believing that most Americans shared a common sense of values, an appreciation for American history, and a patriotic dedication to liberty and freedom. They rose in the morning to discover that their Founding Fathers were now considered racist; their education system could no longer distinguish boys from girls; the national security surveillance state monitored all their moves; and socialism had taken over the free market economy under the guises of central bank money-printing, unsustainable government spending, ESG manipulation of stocks, racial redistribution programs, COVID-1984 fear campaigns, and apocalyptic tales of "climate change."
The barrage of so many crises at once is alarming. It is also intentional. Sowing rampant doubt and uncertainty among a population creates opportunity for any hostile force. A disoriented and fractured society is a society ripe for conquering. Before every great invasion, target nations are first pounded with a cacophony of cannon blasts and blinded with a curtain of sulfuric smoke to create confusion, crumble defenses, and cripple resolve. That's what we have today.
While I am all for converts, I'm always skeptical of grifters. It should have been obvious that the GOP had gone off the rails prior to Trump. In the Bush years, the country lost its way fighting endless wars in the Middle East while abandoning all fiscal discipline. The fully Republican-controlled federal government presided over the continuing deindustrialization of America and did nothing to stop the disunifying policy of massive, sustained immigration. In 2008 and 2012, the Republican establishment ran sketchy neoconservatives for president, even though neoconservative policies had authored George W. Bush's failures.

This record of failure and disrespect for voters' repeatedly stated grievances is why so many people gravitated to Trump. He exposed the Republicans' lame agenda of corporate giveaways and forever wars, while being equally critical of the Democrats' treachery and counsel of weakness.
Not anxious for a kinetic World War Three, that's for sure.
Tweet hopper:
I like chardonnay.
Some of them, yes.
And I thought it was bad when Porsche came out with an SUV four door. This is just unAmerican.
Meme hopper: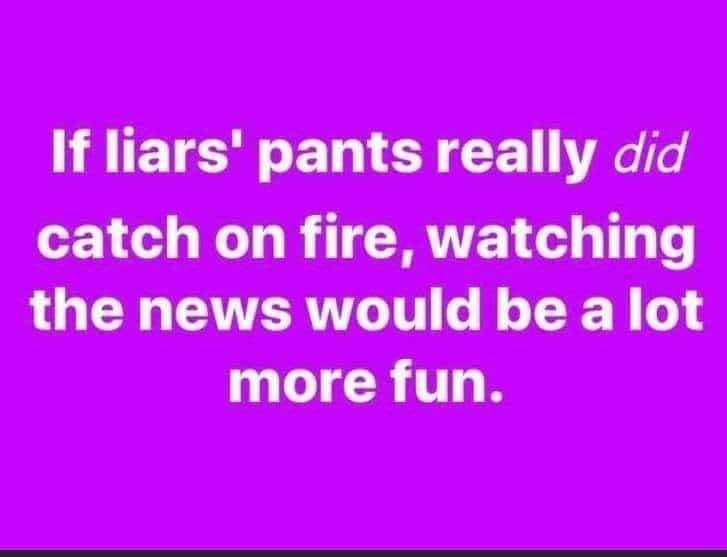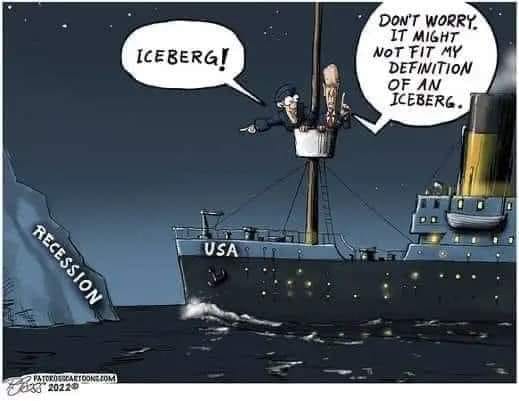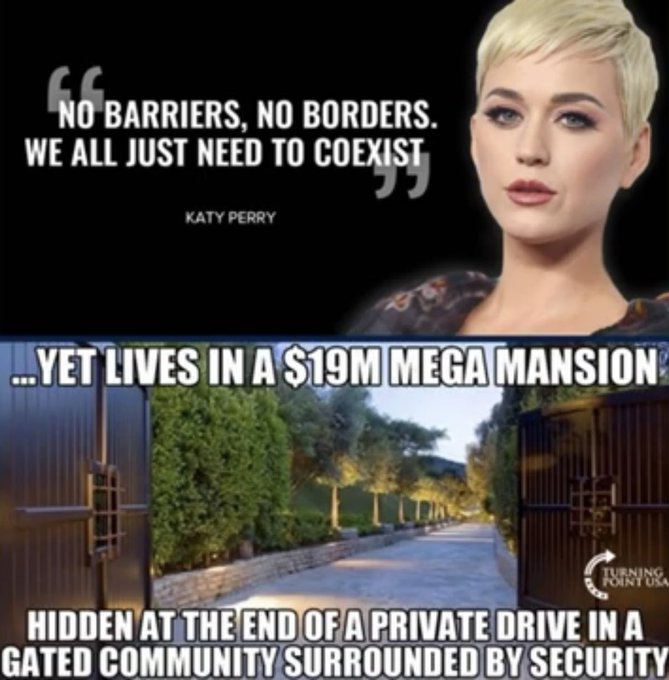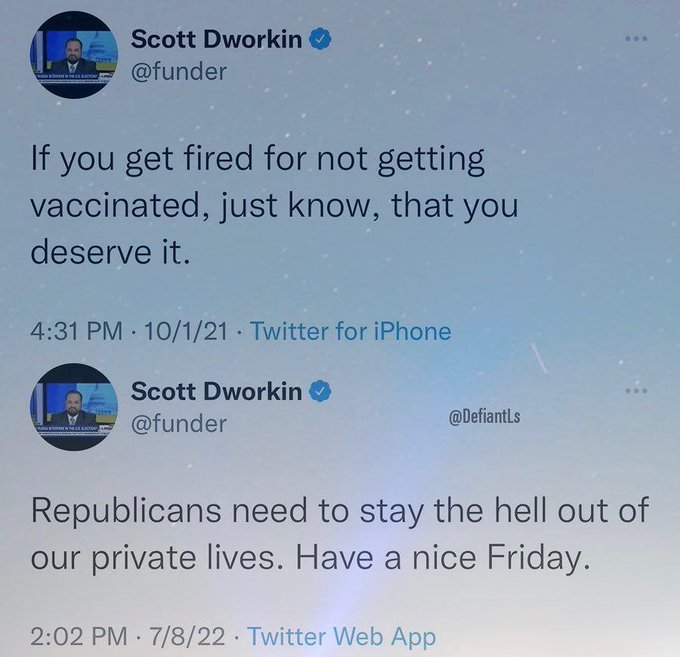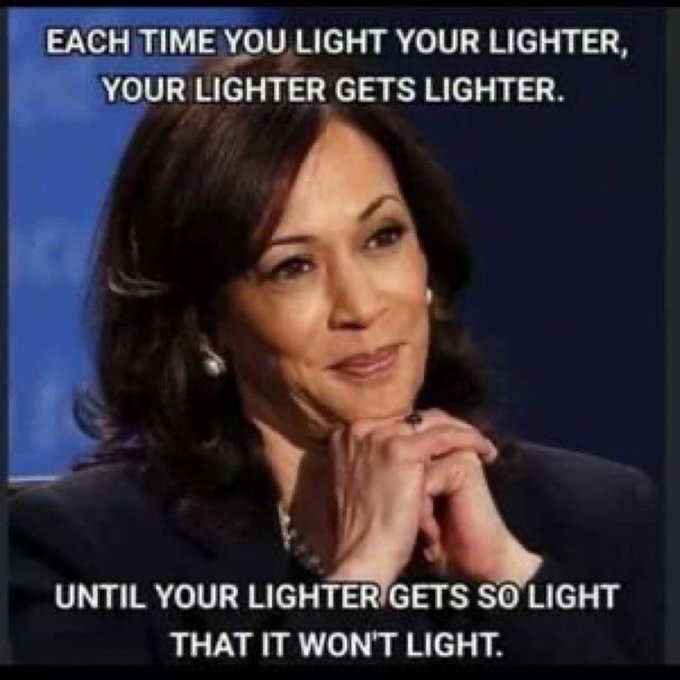 Okay, that made me dizzy.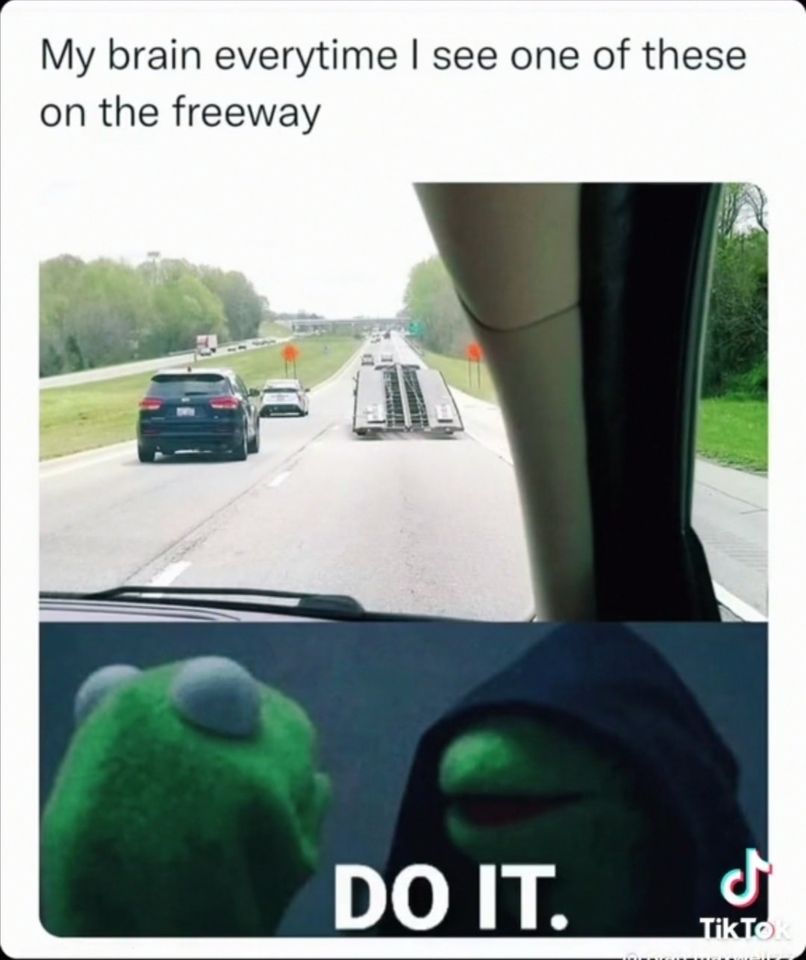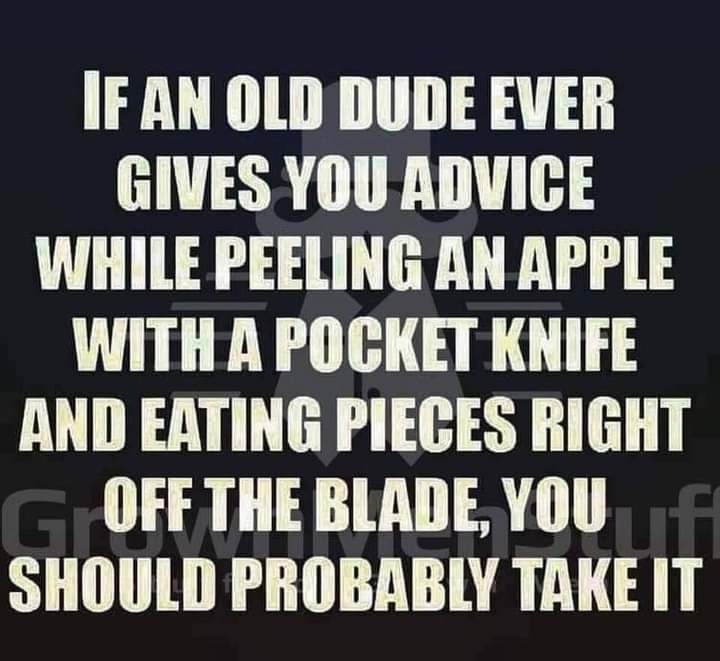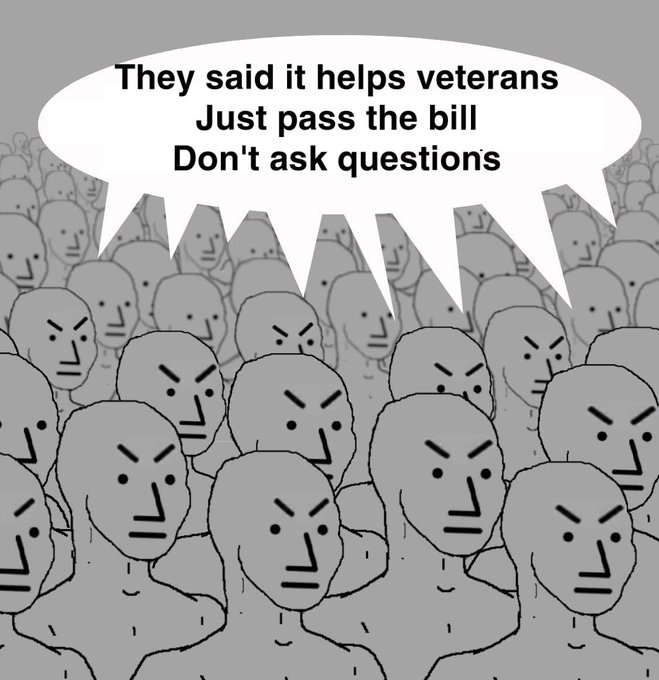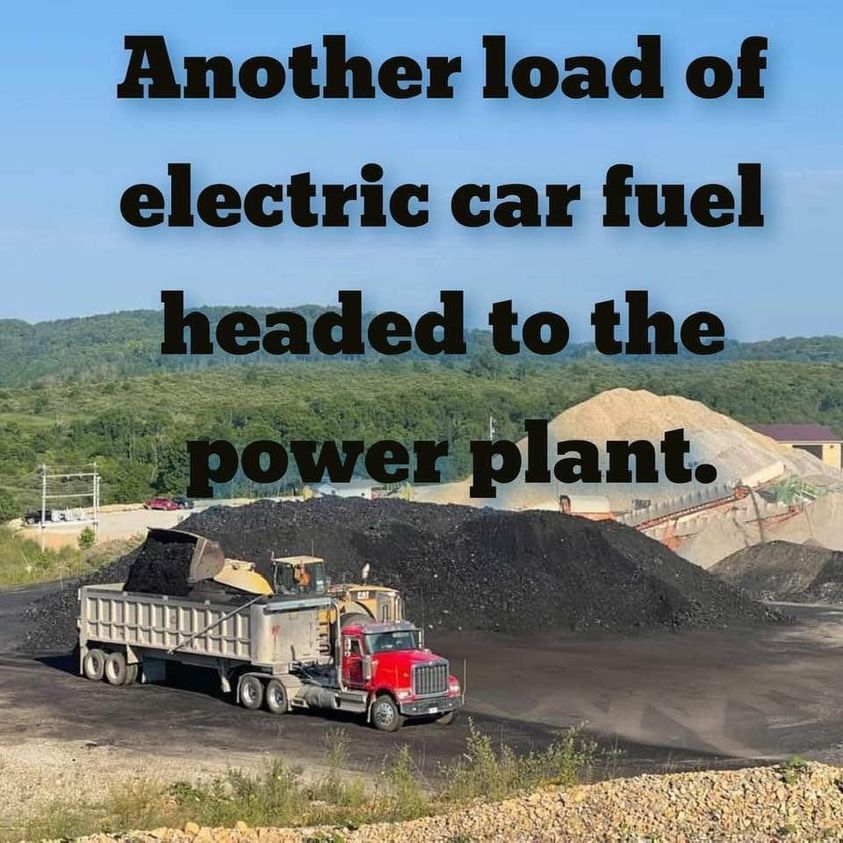 Something to remember, always.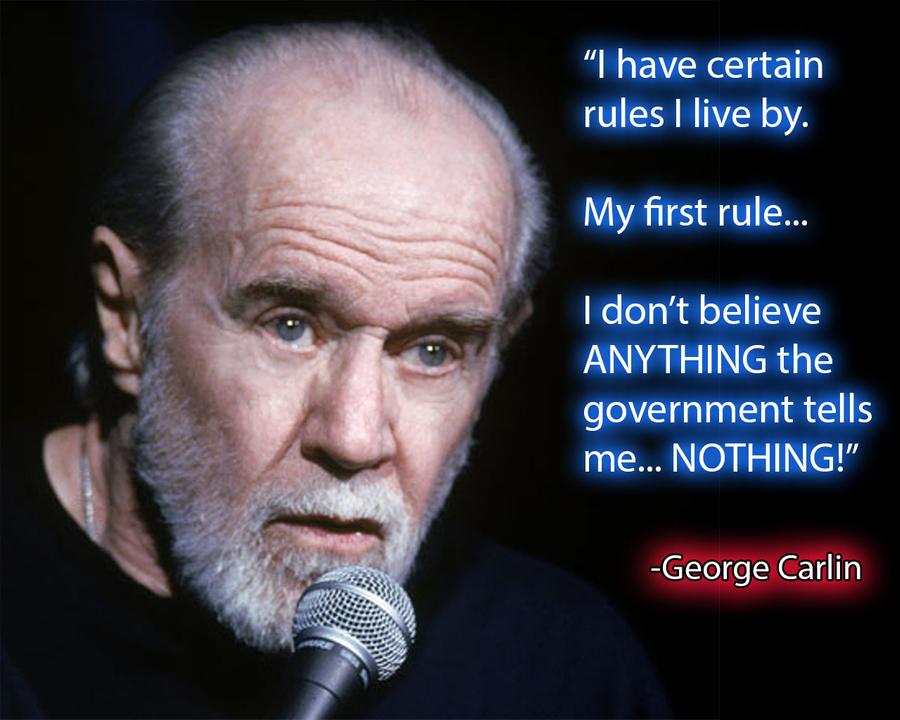 Per the boss's instruction: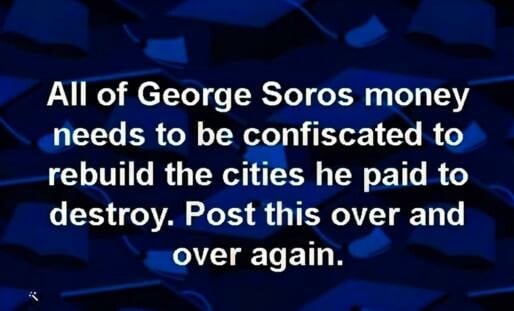 I'd throw in a few Rockefellers and Rothschilds also.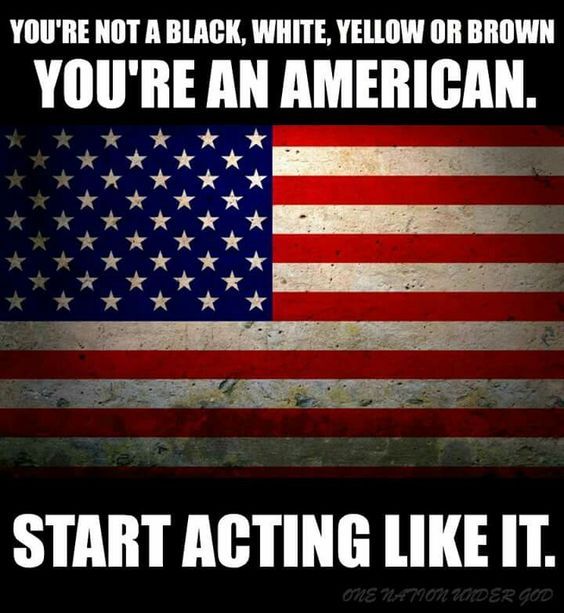 Of course, this does not mean committing felonies, but standing up to the forces that want to tear this nation – and humanity apart. The very people XVII told us will be destroyed by the time this movie comes to an end are currently roaming the halls of power…supposedly. It's a sickening sight.
Your weekly reminder to take the pledge:
"I do solemnly swear (or affirm) that I will support and defend the Constitution of the United States against all enemies, foreign and domestic; that I will bear true faith and allegiance to the same; that I take this obligation freely, without any mental reservation or purpose of evasion; and that I will well and faithfully discharge the duties of the office on which I am about to enter: So help me God."
Guidelines for posting and discussion on this site were outlined by our host, WolfM00n. Please, review them from time to time.
The discourse on this site is to be CIVIL – no name calling, baiting, or threatening others here is allowed. Those who are so inclined may visit Wolf's other sanctuary, the U-Tree, to slog it out. There is also a "rescue" thread there for members of the Tree to rendezvous if the main site goes kablooey. A third site has been added for site outages of longer duration.
This site is a celebration of the natural rights endowed to humans by our Creator as well as those enshrined in the Bill of Rights adopted in the founding documents of the United States of America. Within the limits of law, how we exercise these rights is part of the freedom of our discussion.
Fellow tree dweller, the late Wheatie, gave us some good reminders on the basics of civility in political discourse:
No food fights.
No running with scissors.
If you bring snacks, bring enough for everyone.
And Auntie DePat's requests:
If you see something has not been posted, do us all a favor, and post it. Please, do not complain that it has not been done yet.
The scroll wheel on your mouse can be your friend. As mature adults, please use it here in the same manner you would in avoiding online porn.
Thank you so much for any and all attention to such details. It is GREATLY appreciated by more than one party here.
__________________________________________________
LUKE 1:26-33
26In the sixth month the angel Gabriel was sent from God to a city of Galilee named Nazareth, 27to a virgin betrothed to a man whose name was Joseph, of the house of David; and the virgin's name was Mary. 28And he came to her and said, "Hail, full of grace, the Lord is with you!" 29But she was greatly troubled at the saying, and considered in her mind what sort of greeting this might be. 30And the angel said to her, "Do not be afraid, Mary, for you have found favor with God. 31And behold, you will conceive in your womb and bear a son, and you shall call his name Jesus. 32He will be great, and will be called the Son of the Most High; and the Lord God will give to him the throne of his father David, 33and he will reign over the house of Jacob for ever; and of his kingdom there will be no end."
109
Anonymous ID: hHkrVD7x No.148156632
Nov 5 2017 20:06:36 (EST)
Anonymous ID: pqW40Wgk No.148156518
Nov 5 2017 20:05:48 (EST)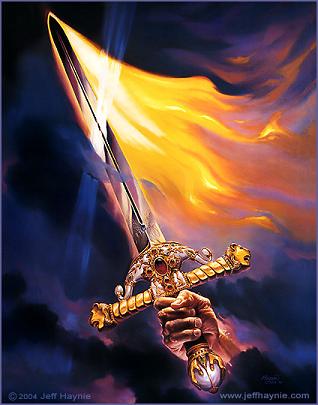 >>148154137
St. Michael the Archangel, defend us in battle. Be our protection against the wickedness and snares of the devil. May God rebuke him, we humbly pray. And do thou, Prince of the Heavenly Hosts, by the power of God, cast down to Hell Satan and all his evil spirits, who prowl about the world seeking the ruin of souls. Amen.
>>148156518
Amen brother.
Q
As always, prayers for the fight against that which seeks to enslave us are welcome. Via con Dios.