Let's hop to it.
Again with this crap?
I'm sensing a trend regarding electric vehicles.
Another electric vehicle piece:
This one is a bit of stretch, IMO, but it looks like John Roberts may be approaching microscope level of sunlight.
Tweets!
Agreed. The current two parties are more like combined fraternity and sorority clubs than anything else.
It's creeping out to the 'burbs here. In Mid-County, there are two parking lots where I smell it regularly.
Ooh. We'll see how this turns out.
MEMES!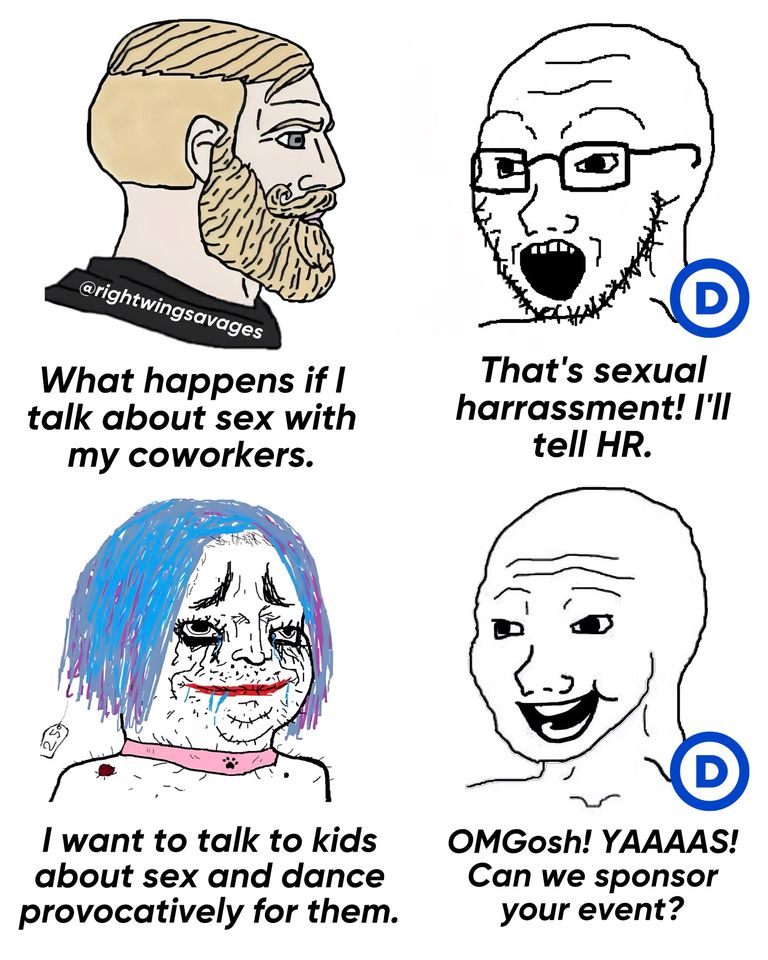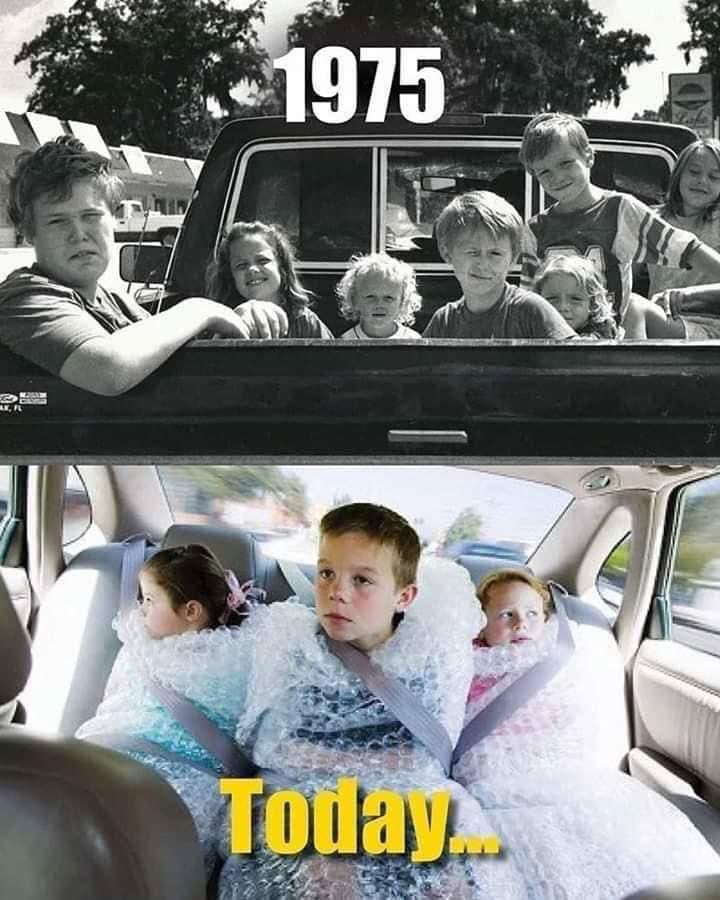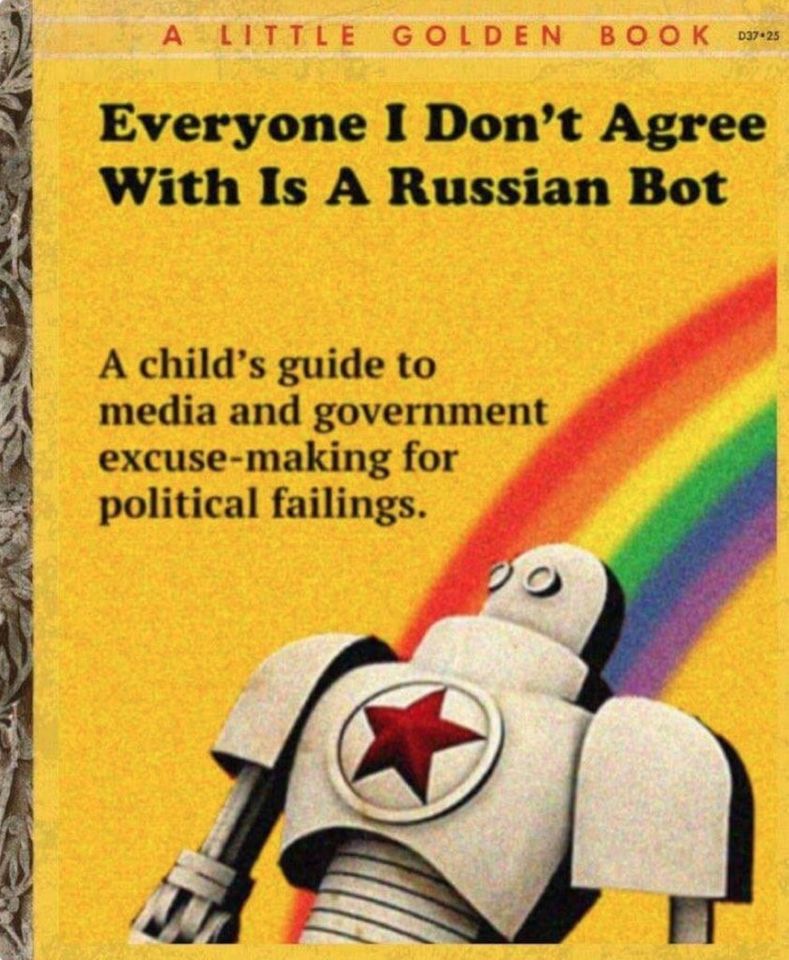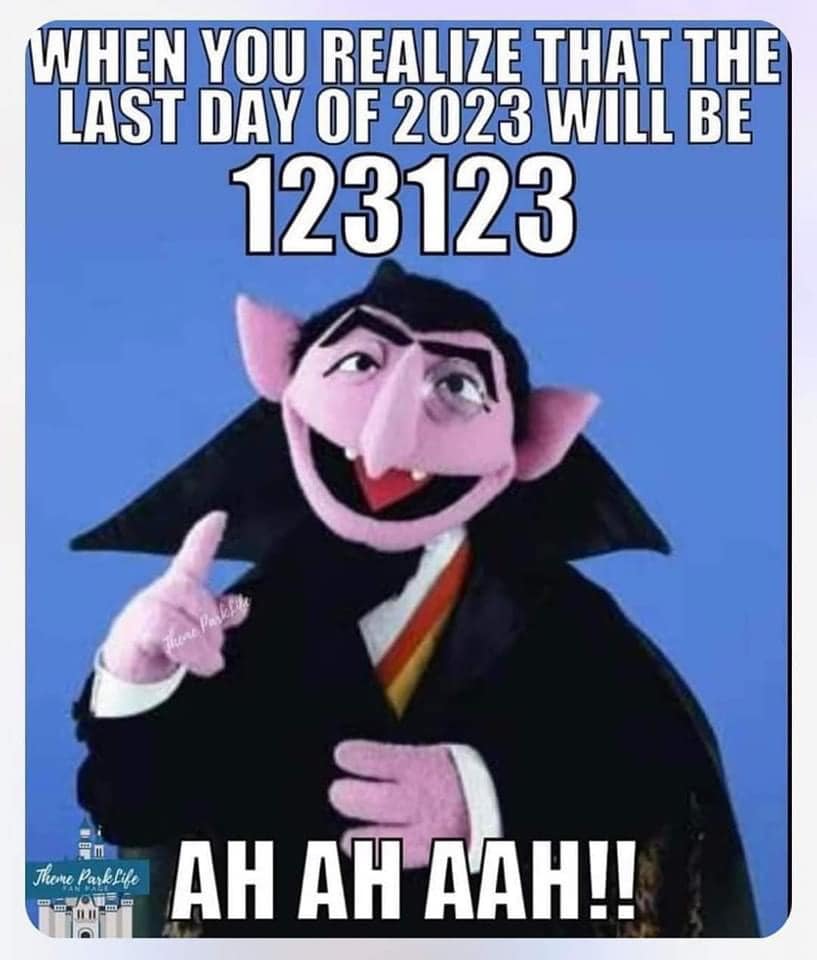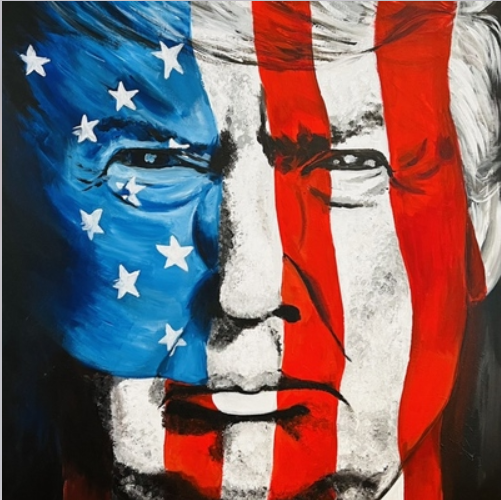 President Trump's new Truth Social profile pic. War paint?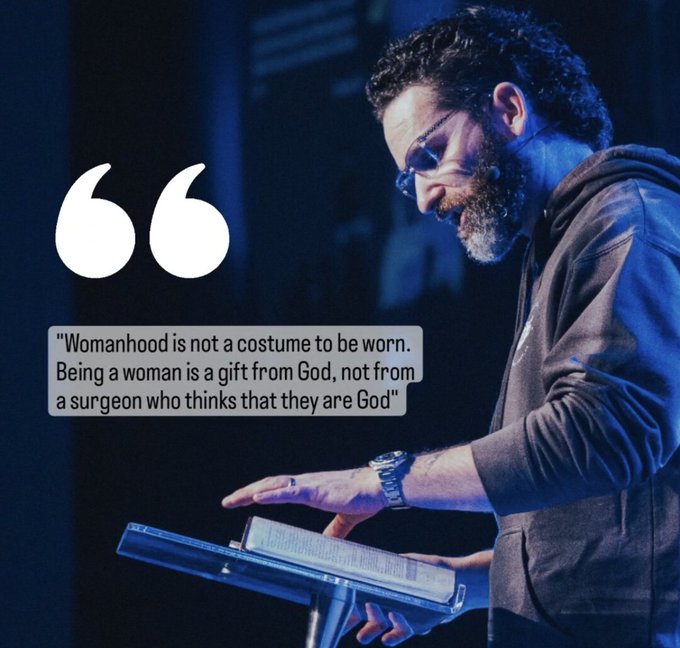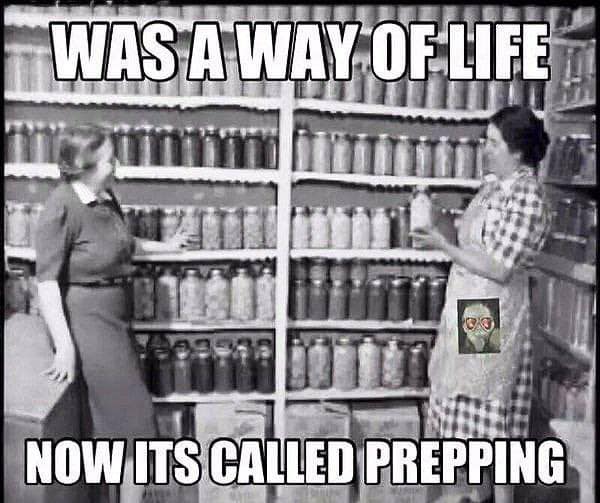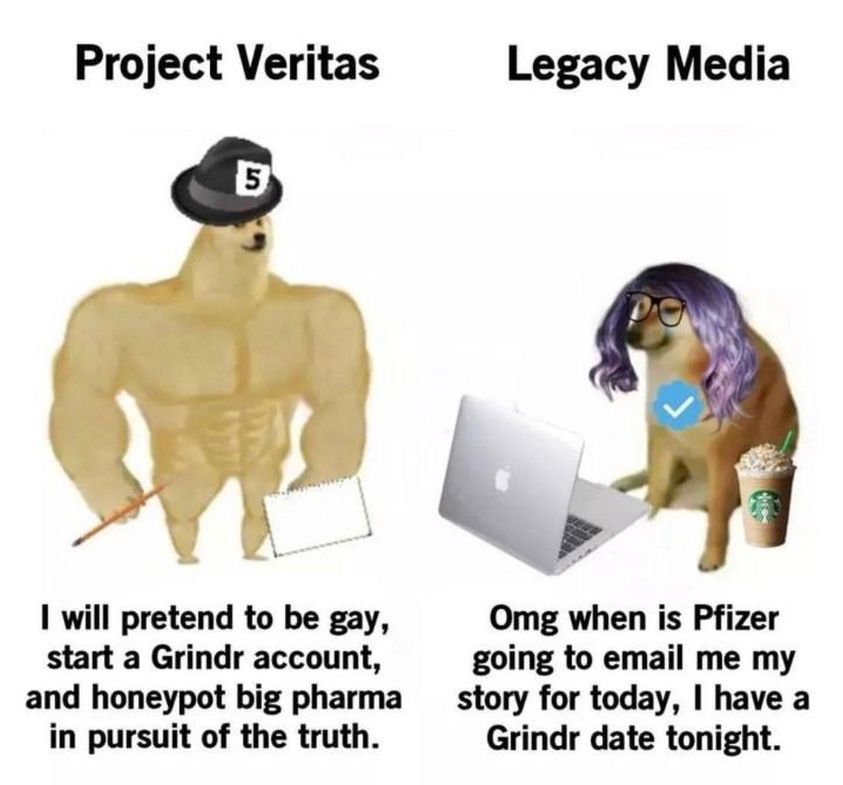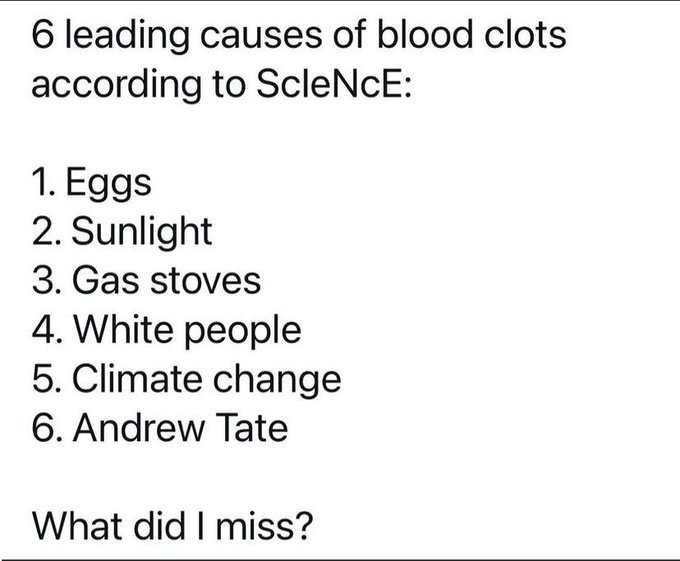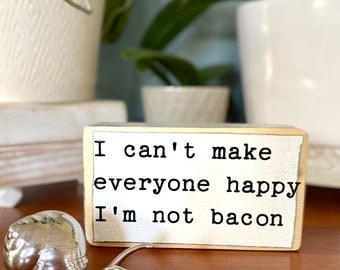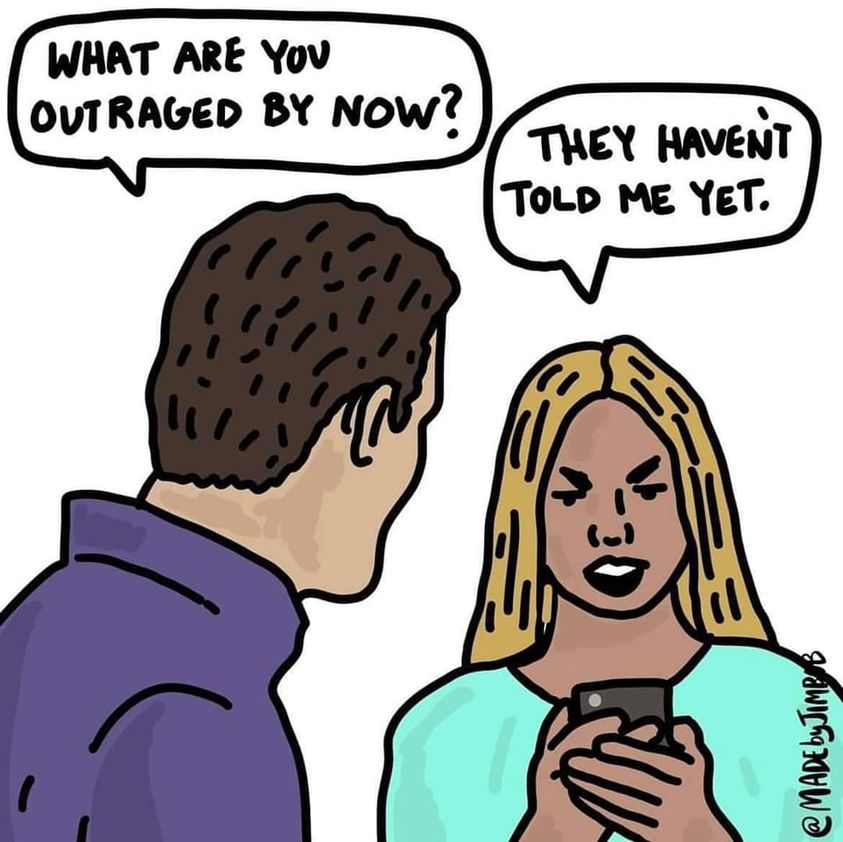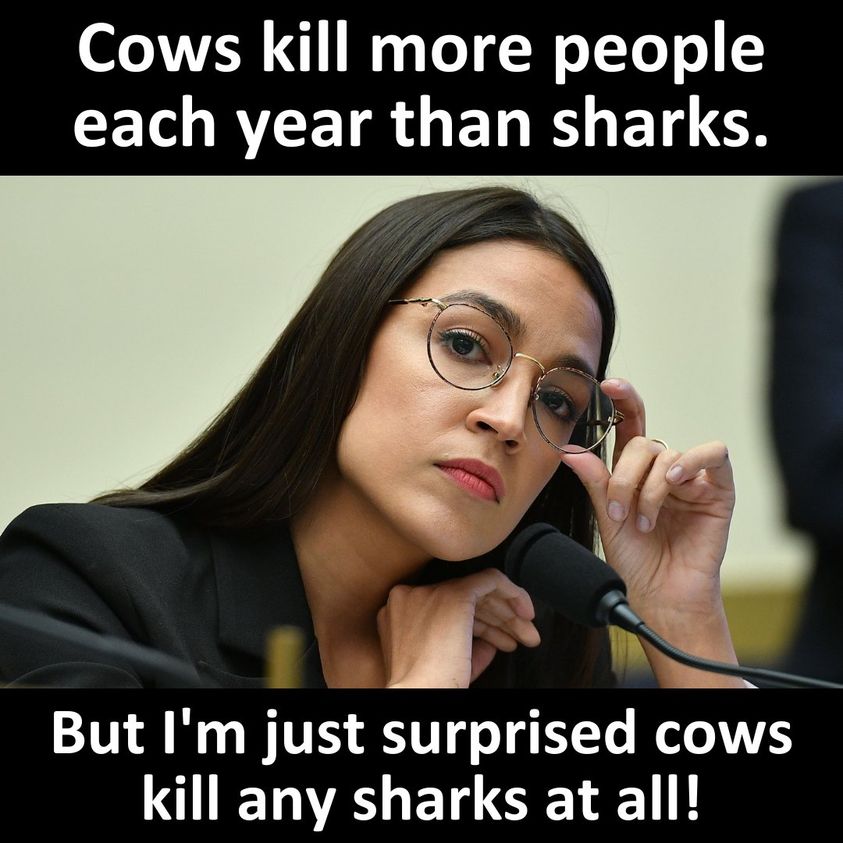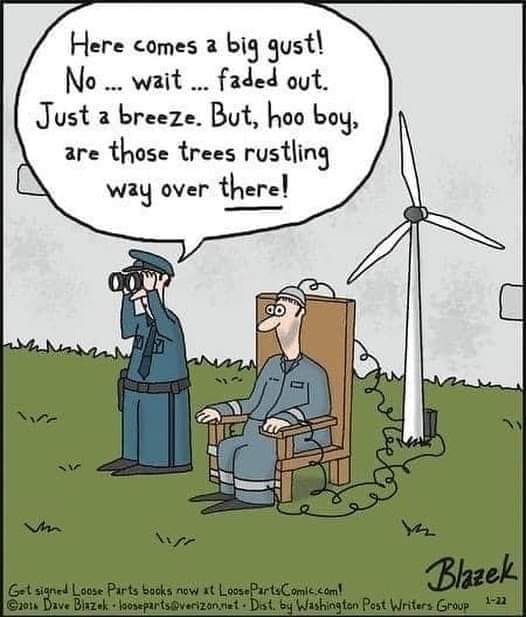 Have a good day y'all.
(I don't remember who brought this to a daily in the comments, but thanks.)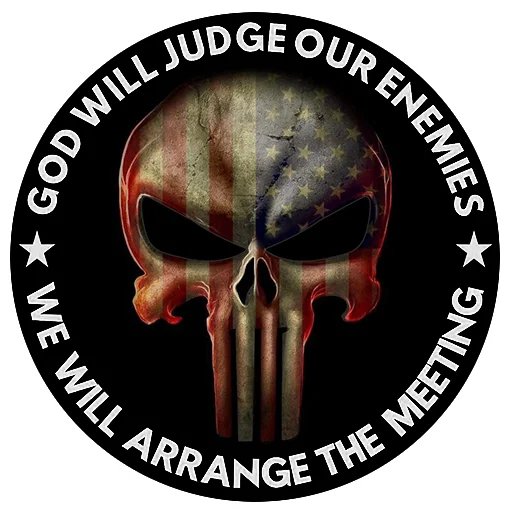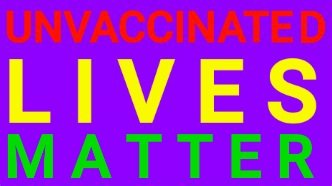 And, of course, the obligatory George Carlin: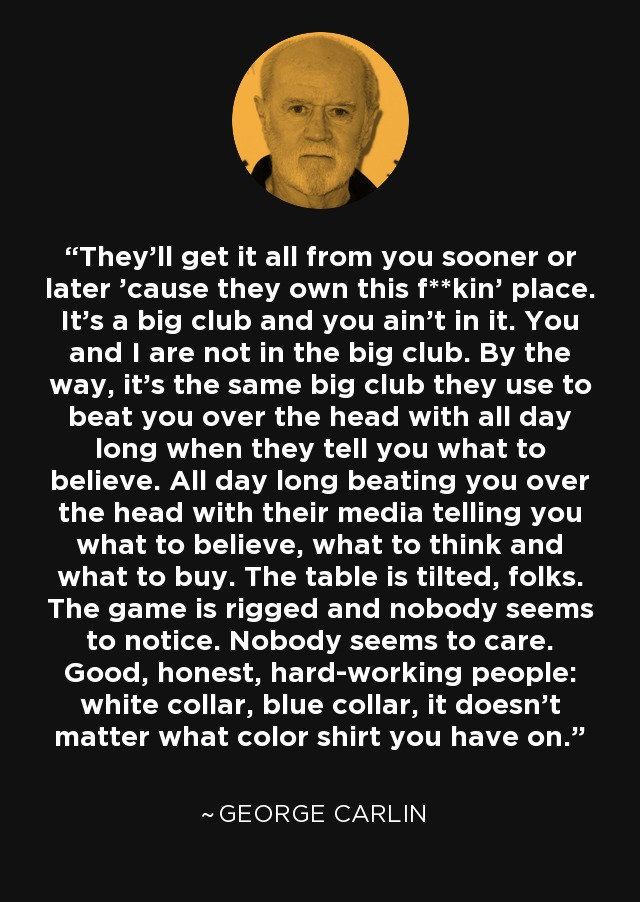 Per the Boss: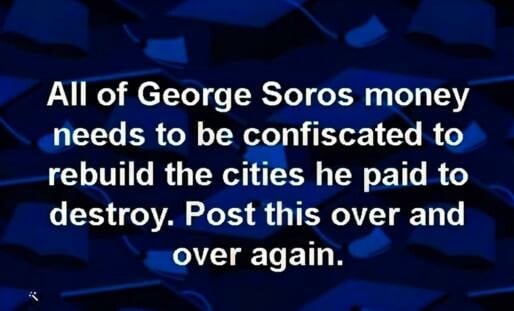 And now for the obligatory message from our sponsors:
Here at the Q tree we believe in the concept of CIVIL open free speech and the discussion that fleshes out ideas. When commenting and participating in the OPEN discussion on this thread all comments MUST NOT CONTAIN personal threats, baiting, name calling, or other anti-social words fomenting hate, violence or destruction. Our host Wolfm00n has strict rules about that.
Fellow tree dweller, the late Wheatie, gave us some good reminders on the basics of civility in political discourse:
No food fights.
No running with scissors.
If you bring snacks, bring enough for everyone
Please, stock up on blanks for celebratory gunfire, be ready to swing from the chandeliers…and no messing with the nuclear weapons.
Please remember to remain locked and loaded and ready for trouble should the insurrectionists try to invade your space.
Those who have things to say that do not fit the generally accepted limits of "civil" discussion, Wolf has provided a venue known as the UTree. You're welcome to visit over there and say hi to anyone hanging out over there. The "Rescue Thread" is also over there. In the event a rendezvous of the tree is needed, please check it out, as well as the newest rescue venue.
Auntie DePat's requests:
If you see something has not been posted, do us all a favor, and post it. Please, do not complain that it has not been done yet.
The scroll wheel on your mouse can be your friend. As mature adults, please use it here in the same manner you would in avoiding online porn.
Thank you so much for any and all attention to such details. It is GREATLY appreciated by more than one party here.
One other vital note:
Please, review these rules that our host Wolfm00n outlined toward the beginning of the growth of the tree itself. it won't take long.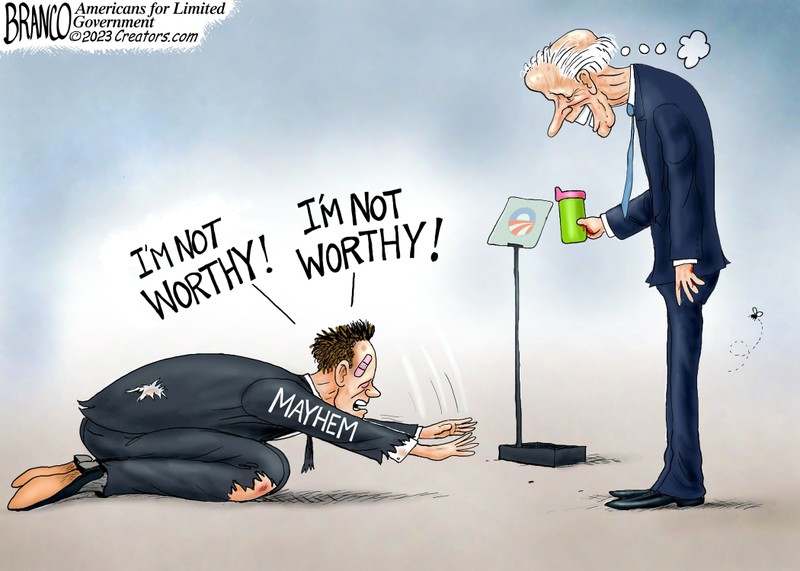 __________________________________________________
HEBREWS 12:4-7, 11-15
4In your struggle against sin you have not yet resisted to the point of shedding your blood. 5And have you forgotten the exhortation which addresses you as sons? — "My son, do not regard lightly the discipline of the Lord, nor lose courage when you are punished by him. 6For the Lord disciplines him whom he loves, and chastises every son whom he receives." 7It is for discipline that you have to endure. God is treating you as sons; for what son is there whom his father does not discipline? 11For the moment all discipline seems painful rather than pleasant; later it yields the peaceful fruit of righteousness to those who have been trained by it. 12Therefore lift your drooping hands and strengthen your weak knees, 13and make straight paths for your feet, so that what is lame may not be put out of joint but rather be healed. 14Strive for peace with all men, and for the holiness without which no one will see the Lord. 15See to it that no one fail to obtain the grace of God; that no "root of bitterness" spring up and cause trouble, and by it the many become defiled;
MARK 6:1-6
1He went away from there and came to his own country; and his disciples followed him. 2And on the sabbath he began to teach in the synagogue; and many who heard him were astonished, saying, "Where did this man get all this? What is the wisdom given to him? What mighty works are wrought by his hands! 3Is not this the carpenter, the son of Mary and brother of James and Joses and Judas and Simon, and are not his sisters here with us?" And they took offense at him. 4And Jesus said to them, "A prophet is not without honor, except in his own country, and among his own kin, and in his own house." 5And he could do no mighty work there, except that he laid his hands upon a few sick people and healed them. 6And he marveled because of their unbelief. And he went about among the villages teaching.
As always, prayers for the fight against that which seeks to enslave us are welcome.
Please include: President Donald Trump, the Q team, our soldiers in the field, special forces, tactical units, first responders and those working behind the scenes…and any and all people with family members in the hospital, COVID or not.
And…members of the QTree who no longer participate for one reason or another.
It is quite clear, as per Wolf's message from July, that we are under spiritual attack. Building up a robust arsenal of prayer and discipline is a must in fighting the enemy and his minions.
In that spirit, the Prayer to St. Michael the Archangel from Tuesday's threads, and the Breastplate of St. Patrick, not to mention the Litany of Humility are favorites recommended by exorcists in spiritual warfare.
SATIRE SECTION
Gouge out your eyeballs: A trusted biblical solution!
Punish yourself for peeking by dropping a barbell on your own neck: It's hard to stare at girls with a crushed larynx.
Picture every woman at the gym as Elizabeth Warren: Unless you have a thing for Elizabeth Warren. Then don't do that.
Go to a jungle gym instead: No hot women, but you may have to fight an 8-year-old kid for the monkey bars.
Do all your workouts facing the corner like you're in timeout: No one will think you're weird.
Run for Congress and ban women's activewear: It's time to pass the Gym Decency Act!
Wear women's activewear so the women stare at you instead: My eyes are up here, lady!
Ask MrBeast to reverse the eye surgery he bought for you: Functional eyes will only get you in trouble.
Become gay: Staring doesn't count if you're gay.
Become a member at Beefcake All-Men's Gym down the road: Wait, this is a gay gym!
Close your eyes while running on the treadmill: It will be fine.
Just give up on all fitness goals: McDonald's is closer to your house than the gym is, anyway. MMmmm… McDonald's…