Alright, you furry rodent, we've had a number of nasty, cold winters in a row. Give us a break, will you.
Tucker nailed it Tuesday night.
What have I got squirrelled away for today.
Ha.
From…NEWSWEEK?
From Badlands News Brief:
Our Take: The about-face by the corporate press continues to accelerate on the Big Lie that was the COVID Scamdemic and its ensuing lockdowns and involuntary gene therapy experiments on the largest subset of guinea pigs ever assembled. What's more, the Media Industrial Complex is attempting to massage this about-face using 'Opinion' pieces, which are being used as both Narrative Trojan Horses and as the hopeful foundations for a mass 'Forgive and Forget' campaign when the true cost and magnitude of the COVID era lies are revealed to the slowly-waking masses. The thing is … it's much too little, much too late for the powers that would be. We won't forgive. We won't forget." — Burning Bright
No Central Bank, fiat petrodollars for them.
The party is ripped apart by MAGA versus NeverTrump. These two groups can't even agree that it would be better if Republicans won so we can influence the course of the nation. Talk about a chasm. It's not Trump or some other person; it's getting like-minded thinkers elected and in power so we can reverse the course the left has chosen for us. Why do we continue to be our own enemy?
Because they are bought off. Talk about hard to wake up. Jeez.
TWEETS:
Neither have I, actually. Although, I don't run or bike.
If only some people had listened.
I prefer jersey dresses, but, yes.
Learn to code.
And she gave us scarf wearers a bad name.
GOOD INTERVIEW:
Yep…although, I think he knew he was being lied to.
Would someone who knows where to look check out the veracity of this claim? Please. If that's the case….
Two scrambled most days here. Soy free, pastured…expensive, but worth it.
MEMES: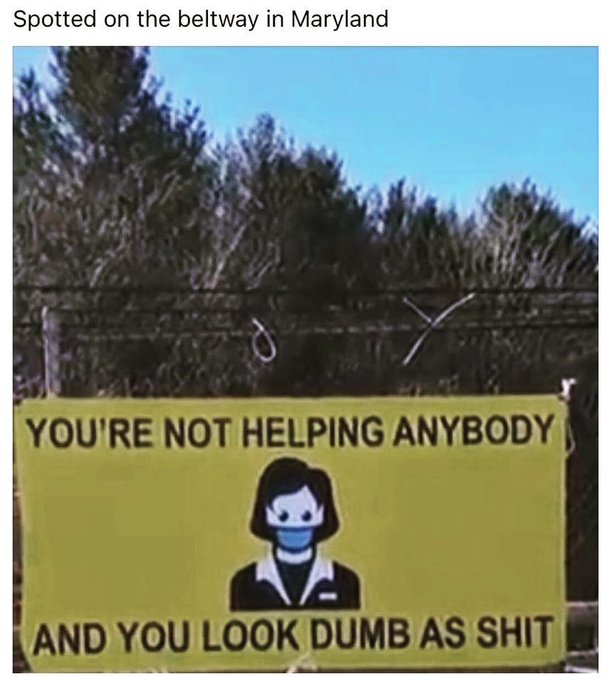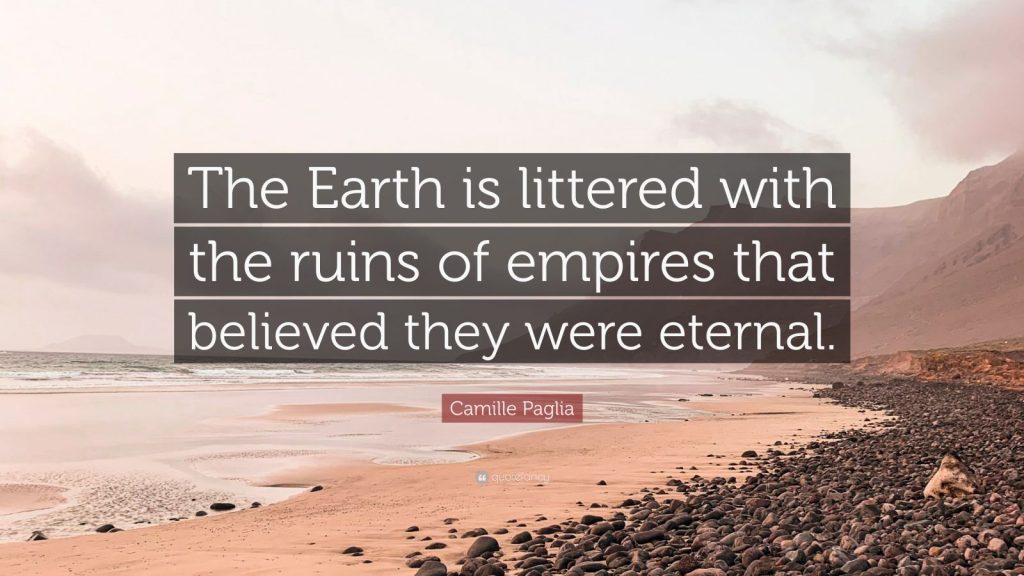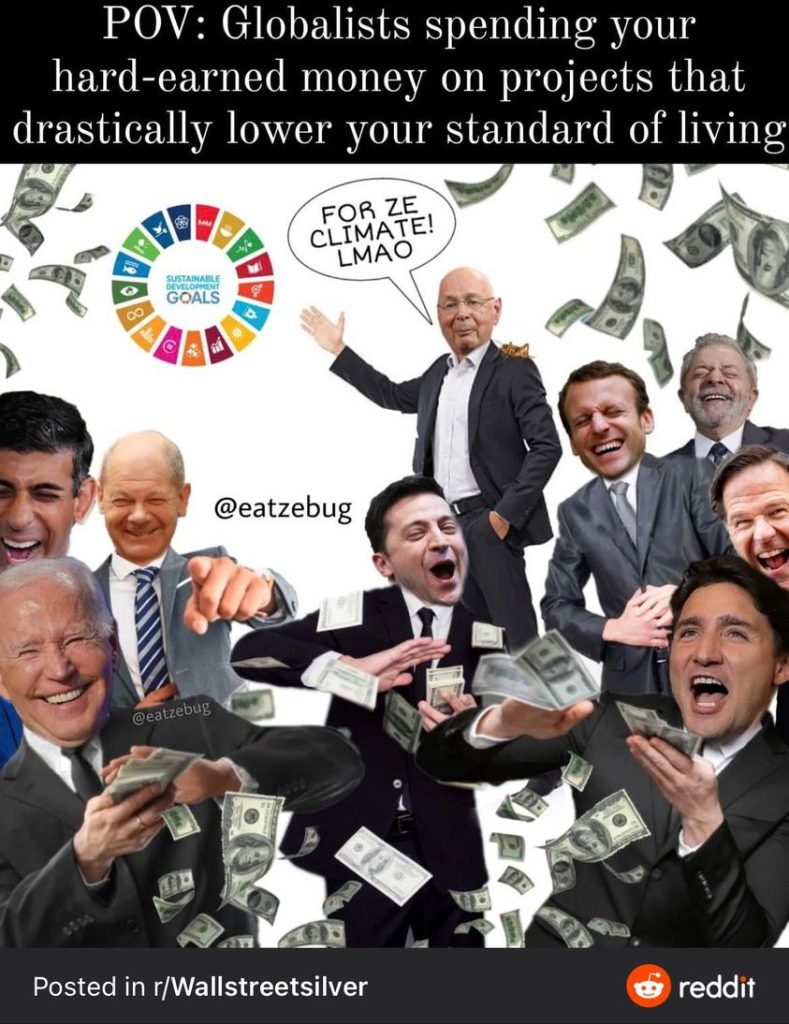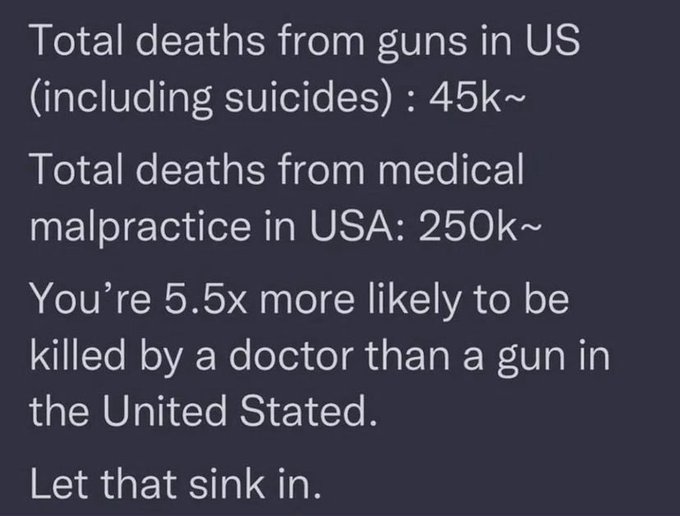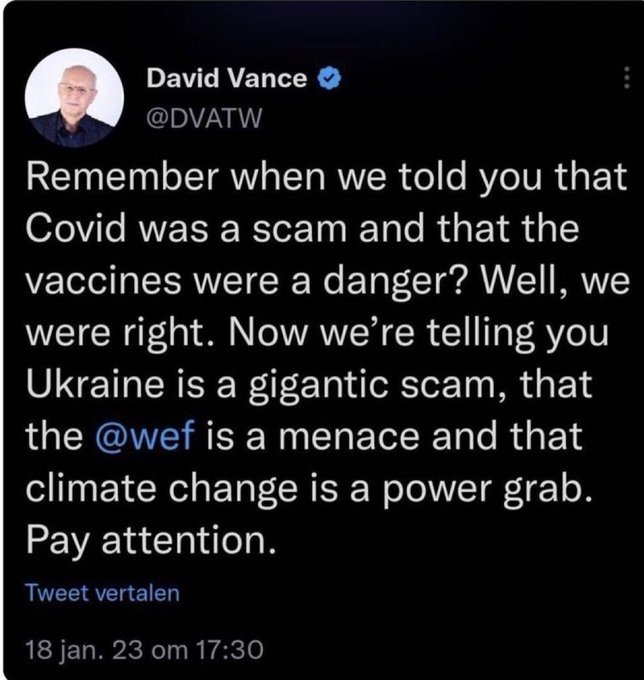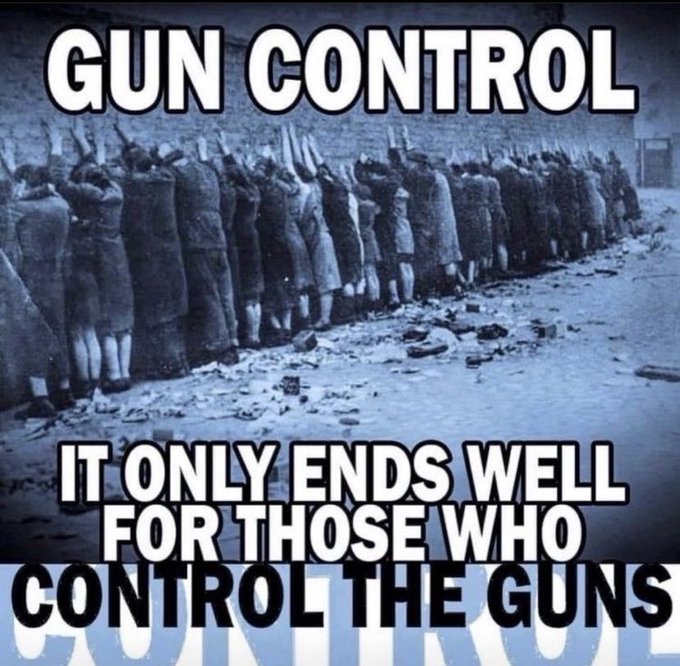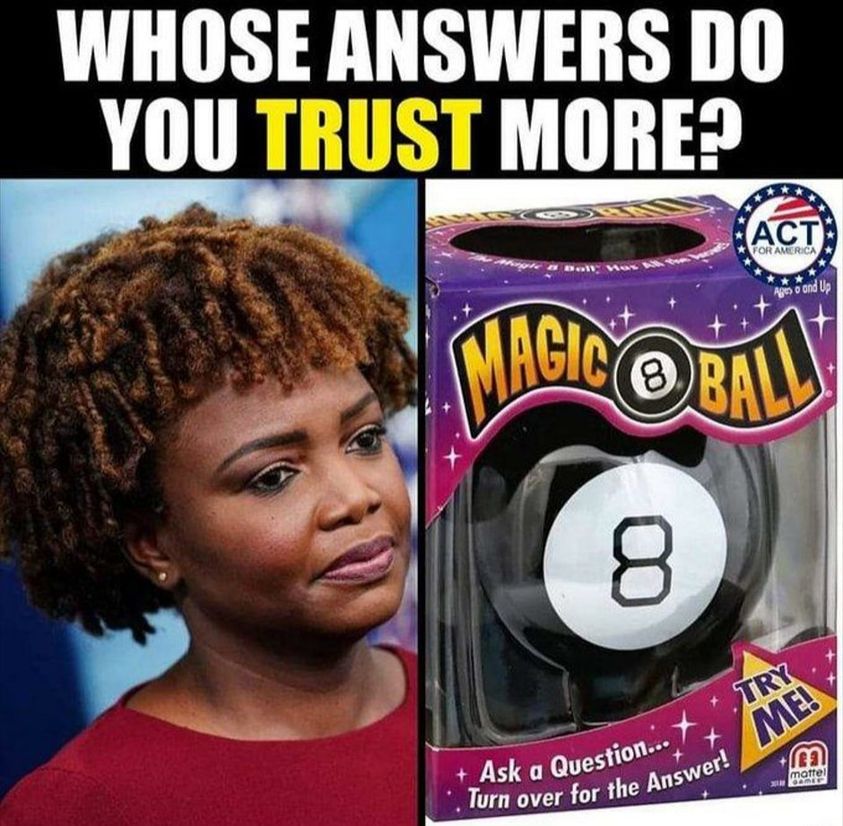 In honor of Groundhog Day:
Memories of childhood…..
____________________________________
And now for the business portion.
Please review our HOST and site owner's Guidelines for posting and discussion for this site. Wolf is kind enough to put up with *most* of us and our antics after thorough vetting. Violators of the baiting and deliberately attempting to divide the group rules WILL face consequences.
The discourse on this site is to be CIVIL – no name calling, baiting, or threatening others here is allowed. Company manners are appreciated. Those who are so inclined may visit Wolf's other sanctuary, the U-Tree, to slog out discussions best saved for a wrestling mat. If, for some reason, this site is not available, head over to the UTree and visit the post at the top of the list or the closest rescue thread.
This site is a celebration of the natural rights endowed to humans by our Creator as well as those enshrined in the Bill of Rights adopted in the founding documents of the United States of America. Within the limits of law, how we exercise these rights is part of the freedom of our discussion.
THAT MEANS THAT ALL OF US HERE ARE ENTITLED TO OUR OPINIONS AND PREJUDICES, ETC., SO LONG AS THEY CAUSE NO PHYSICAL HARM TO OTHERS OR DOXX OUR FELLOW TREE DWELLERS.
All opinions here are valued for the diversity they bring to the issues, and the shaping of understanding regarding topics for which many of us do not have all information. Correcting the record on any one topic is appreciated.
Be careful in expressing thoughts as we would all like to think well of the rest of the group, and ill-thought out comments have a way of wrecking that for everyone.
Fellow tree dweller, the late Wheatie, gave us some good reminders on the basics of civility in political discourse:
No food fights
No running with scissors
If you bring snacks, be sure they are made with bacon
Auntie DePat's requests as we are all supposedly adults and don't just play them on TV like the body doubles pretending to be the squatter in chief:
If you see something has not been posted, do us all a favor, and post it. Please, do not complain that it has not been done yet.
The scroll wheel on your mouse can be your friend. As mature adults, please use it here in the same manner you would in avoiding online porn.
Thank you so much for any and all attention to such details. It is GREATLY appreciated by more than one party here.
____________________________________________________
MALACHI 3:1-4
1"Behold, I send my messenger to prepare the way before me, and the Lord whom you seek will suddenly come to his temple; the messenger of the covenant in whom you delight, behold, he is coming, says the LORD of hosts. 2But who can endure the day of his coming, and who can stand when he appears? "For he is like a refiner's fire and like fullers' soap; 3he will sit as a refiner and purifier of silver, and he will purify the sons of Levi and refine them like gold and silver, till they present right offerings to the LORD. 4Then the offering of Judah and Jerusalem will be pleasing to the LORD as in the days of old and as in former years.
Absolutely the toughest chorus in Handel's Messiah:
PSALMS 24:7-10
7Lift up your heads, O gates! and be lifted up, O ancient doors! that the King of glory may come in. 8Who is the King of glory? The LORD, strong and mighty, the LORD, mighty in battle! 9Lift up your heads, O gates! and be lifted up, O ancient doors! that the King of glory may come in. 10Who is this King of glory? The LORD of hosts, he is the King of glory! [Selah]
HEBREWS 2:14-18
14Since therefore the children share in flesh and blood, he himself likewise partook of the same nature, that through death he might destroy him who has the power of death, that is, the devil, 15and deliver all those who through fear of death were subject to lifelong bondage. 16For surely it is not with angels that he is concerned but with the descendants of Abraham. 17Therefore he had to be made like his brethren in every respect, so that he might become a merciful and faithful high priest in the service of God, to make expiation for the sins of the people. 18For because he himself has suffered and been tempted, he is able to help those who are tempted.
LUKE 2:22-40
22And when the time came for their purification according to the law of Moses, they brought him up to Jerusalem to present him to the Lord 23(as it is written in the law of the Lord, "Every male that opens the womb shall be called holy to the Lord") 24and to offer a sacrifice according to what is said in the law of the Lord, "a pair of turtledoves, or two young pigeons." 25Now there was a man in Jerusalem, whose name was Simeon, and this man was righteous and devout, looking for the consolation of Israel, and the Holy Spirit was upon him. 26And it had been revealed to him by the Holy Spirit that he should not see death before he had seen the Lord's Christ. 27And inspired by the Spirit he came into the temple; and when the parents brought in the child Jesus, to do for him according to the custom of the law, 28he took him up in his arms and blessed God and said, 29"Lord, now lettest thou thy servant depart in peace, according to thy word; 30for mine eyes have seen thy salvation 31which thou hast prepared in the presence of all peoples, 32a light for revelation to the Gentiles, and for glory to thy people Israel." 33And his father and his mother marveled at what was said about him; 34and Simeon blessed them and said to Mary his mother, "Behold, this child is set for the fall and rising of many in Israel, and for a sign that is spoken against 35(and a sword will pierce through your own soul also), that thoughts out of many hearts may be revealed." 36And there was a prophetess, Anna, the daughter of Phan'u-el, of the tribe of Asher; she was of a great age, having lived with her husband seven years from her virginity, 37and as a widow till she was eighty-four. She did not depart from the temple, worshiping with fasting and prayer night and day. 38And coming up at that very hour she gave thanks to God, and spoke of him to all who were looking for the redemption of Jerusalem. 39And when they had performed everything according to the law of the Lord, they returned into Galilee, to their own city, Nazareth. 40And the child grew and became strong, filled with wisdom; and the favor of God was upon him.
Found this at random on YT. I've sung many Nunc Dimitis, or Song of Simeon, settings over the years. It's one of the canticles in the Vespers liturgy:
This is really what I had planned to post for today: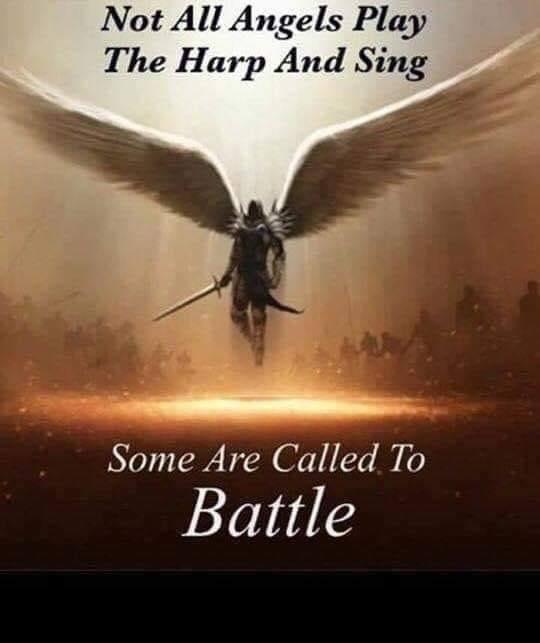 _____________________________________________________
SATIRE!