Cover image: Mount St. Helens and Spirit Lake prior to May 18, 1980.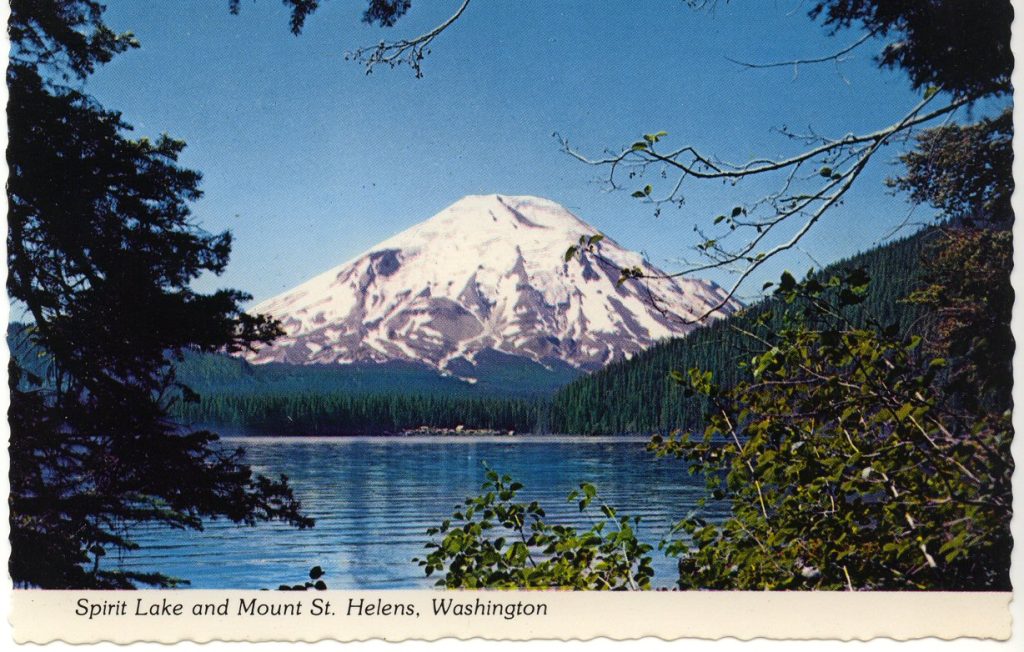 Just a word of warning on today's content: the Durham report is pretty much dominating the news, and, since it dropped on a Monday, as opposed to a Friday when news that is meant to die does, it will be with us all week as we see the DRIP DRIP DRIP of information given to the normies. Yes, we know this stuff. They don't, or didn't believe it before Monday. Some still will not believe it, I am sure.
Just hang on for the ride and enjoy the exposure.
(I WILL NEVER DM YOU) The Kate Awakening Channel

You're going to see a lot of doomers and black-pillers over the next several weeks to, well, forever.

But you're also going to see people, such as myself, who are pretty much immune to dooming and black-pilling.

The anger and fear in you will tell you to align with the doomers and maybe even cause you to get mad at people like me who refuse to let anything break our spirit.

It's not because we don't see or understand the same things you do. It's not because we are lazy or dense or dumb. It's a matter of perspective and the determination to never, ever, EVER give up. No matter what. It's a victory you can choose to give yourself that nothing and no one can take away.

With a winning spirit, we can actually fight harder and be MORE effective in our mission to wake people up and get this mess cleaned up. I promise you, you will never regret choosing to be unshakable in the face of anything, but you probably WILL regret giving in to fear and anger.

I have no judgement for people who are frustrated and pissed off. I get it! You are completely validated. But my encouragement for you would be to turn towards the people with hope right now rather than despair, because both are contagious. ♥️

95.1KviewsMay 15 at 16:59
Forwarded from Professor Patriot (Professor Patriot)

Another small detail you may be missing. It's Monday. Generally speaking, when the dark state is controlling a narrative they release these things on a Friday, late in the news cycle, so the media has the weekend to get the spin written and internally tested.

A Monday release of the Durham report means they have to report on the fly, and they have a whole week to deal with it.

Once they make their initial reaction plain today, they are going to have to stick to the direction they set.

CNN and Fox are already calling it like they see it. That's news in and of itself.

t.me/TheStormHasArrived17/13162

16.7KviewsTheStormHasArrived17, May 15 at 22:39
Forwarded from Just Human ️️️

First thoughts on the Durham Report:

I feel an odd weight of disappointment and slight confusion that Durham dropped a final report and is done after testifying. It comes from this not being what I expected or wanted.

However, I am not sad or bummed in the slightest.

I am stoked, giddy, thrilled and encouraged to see what is in this report. There's so much here and in a sense we are closing a chapter (Durham SCO) so that we can open a new one (Post Durham Report).

Durham is telling THE story of the events he was tasked to investigate in this Report, just like he did in those indictments and filings. There are so many nuggets of information in this thing and we will see it cited over and over and over again going forward.

And the consequences that will come from this… whew. This is 300+ pages of ammo (figuratively) against the Deep State. Meticulously investigated and logged, compiled, organized and now presented.

This is 300+ pages of PAIN for [THEM]. (see drop)

All of us are right about some things and wrong about others and we ALL just took a massive leap towards finding out what we got right and what we got wrong with the delivery of this report.

Trump is absolutely vindicated by the Durham Report.

Today was a damn good day.

I've been threading about the Durham Report on Twitter at the link below. Will pick it up again tomorrow morning.
17.1KviewsTheStormHasArrived17, May 15 at 22:55
Trump's ridiculous defamation verdict. Title 42 possibly being extended by a Florida judge last minute. The brilliant performance of Trump on the CNN Town Hall. Congress going after the Biden Crime Family and its complete blackout by the media. With so much going on, I was afraid anything put out this week might be ignored. But the truth is, so much of the news cycle is just hype. We are constantly manipulated into thinking something huge is about to happen and it doesn't.

This was supposed to be the week everyone found out how corrupt the Bidens are, and hundreds of thousands were supposed to cross the border illegally. How many times do we need to be distracted by the shiny object before we realize the real work is being done behind the scenes? While Americans have seizures staring at the flashing, throbbing strobe light, the real change is occurring more subtly.

We seem to fall for it every time, and we are supposed to be the enlightened ones. It's not just the left-leaning media that gaslights us; it's our side as well. Does anyone think it's a coincidence that Trump scheduled a Town Hall on CNN for the day after his verdict was supposed to come out? Does anyone think Trump didn't know ahead of time the outcome of the verdict? The verdict just makes the Left look even more ridiculous; the Town Hall was an opportunity to showcase this.
DP: This is why emotional investment is dangerous.
Outstanding.
From anon conservative: So the FBI unilaterally made up a cause so they could unleash CIA-like intelligence operations against a Presidential candidate to inflict upon us Hillary Clinton as President, and when that failed, they tried to take Trump down.
In a nutshell, yes.
5,108 views
Subscribe

May 15 • 11 tweets • 3 min read Read on Twitter Bookmark Save as PDF

We have the Durham Report – a running thread:

The Clinton campaign plan to link Trump-Russia – known to the CIA – was briefed to President Obama, VP Biden, AG Lynch, and FBI Director Comey

The FBI and DOJ restricted two investigations into Hillary Clinton during the 2016 election:

1) The Clinton Foundation investigation

2) Illegal foreign contributions to the Clinton Campaign

"No investigative activities occurred for months"
That's what it took?
This one is making the rounds again. The request is that it be shared.
When the time is right.
They didn't think this through, did they.
582 views

Subscribe

4h • 11 tweets • 2 min read Read on Twitter Bookmark Save as PDF

BREAKING: The FBI has been exposed for hiring private contractors to infiltrate and surveil on online chatrooms of people who opposed forced vaccinations and mask mandates, according to Lee Fang.
Tweets!
Yeah…no.
Believe that or not, it's up to the reader, but he makes a good point.
Whatever.
I saw a lot of similar sentiments on Tuesday.
Would love to know if that's true or not.
Demand from the public must be built.
MEMES!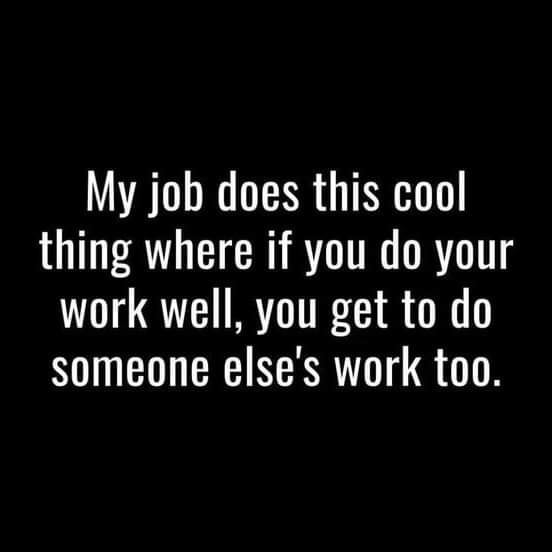 One of many reasons I no longer work in an office. It used to happen to me all the time.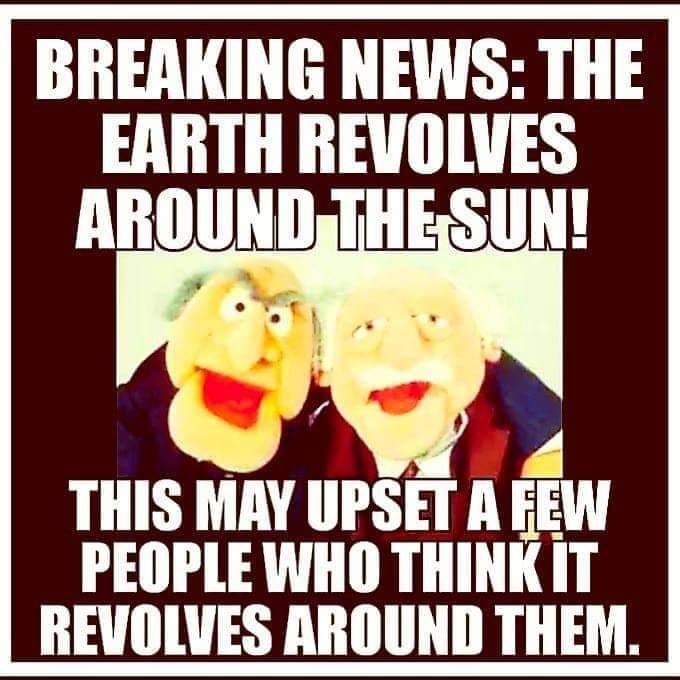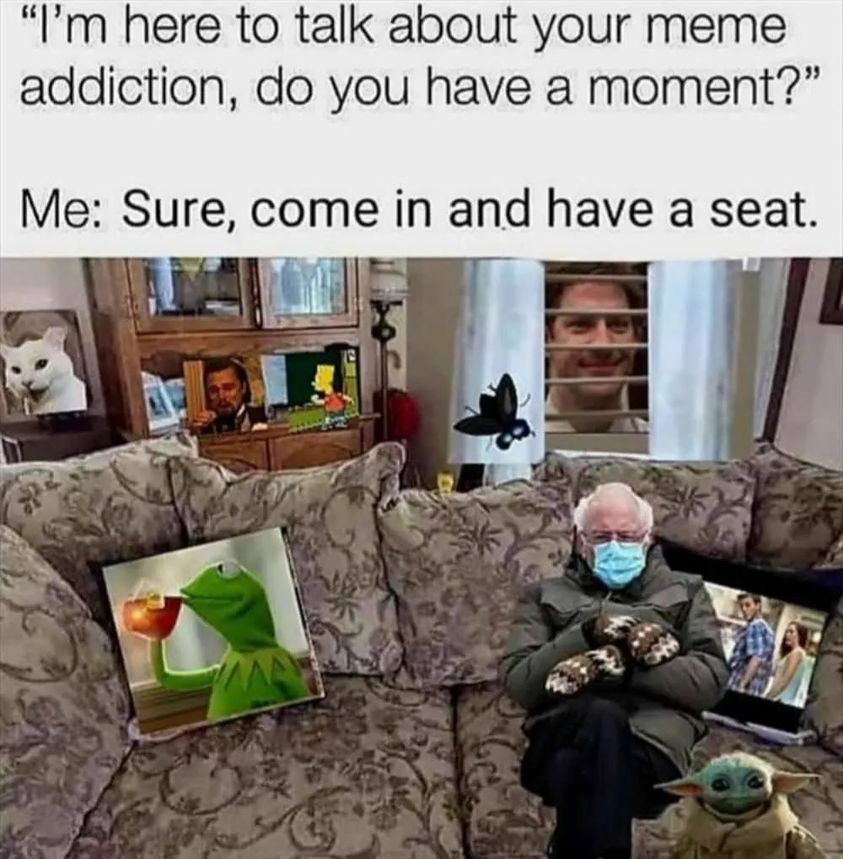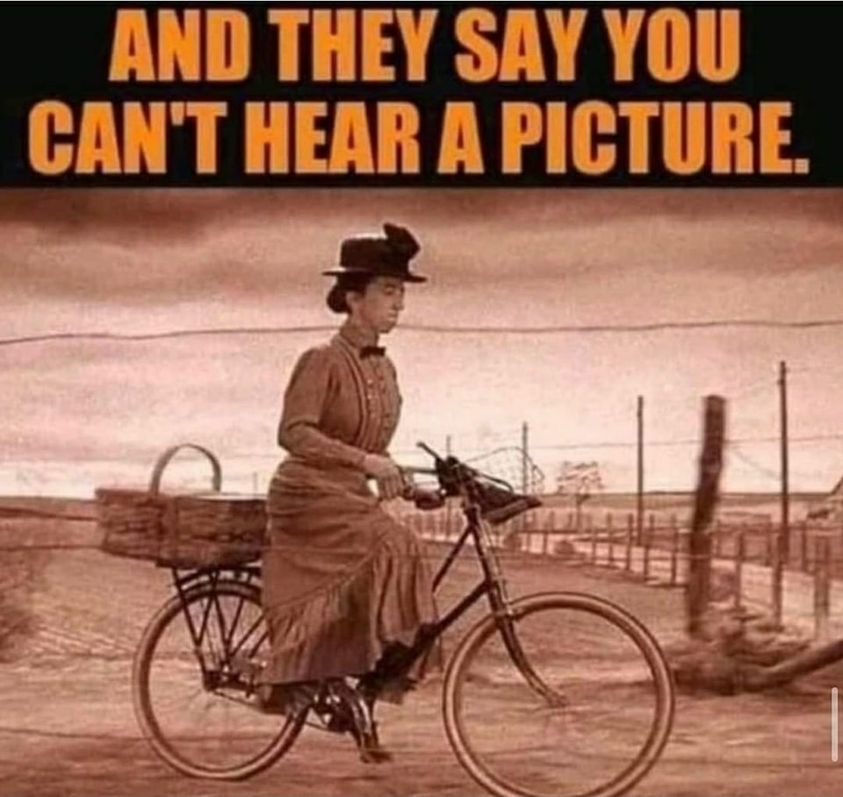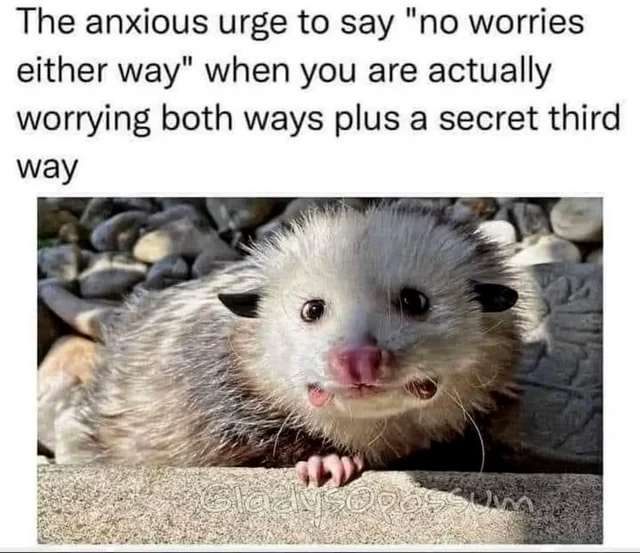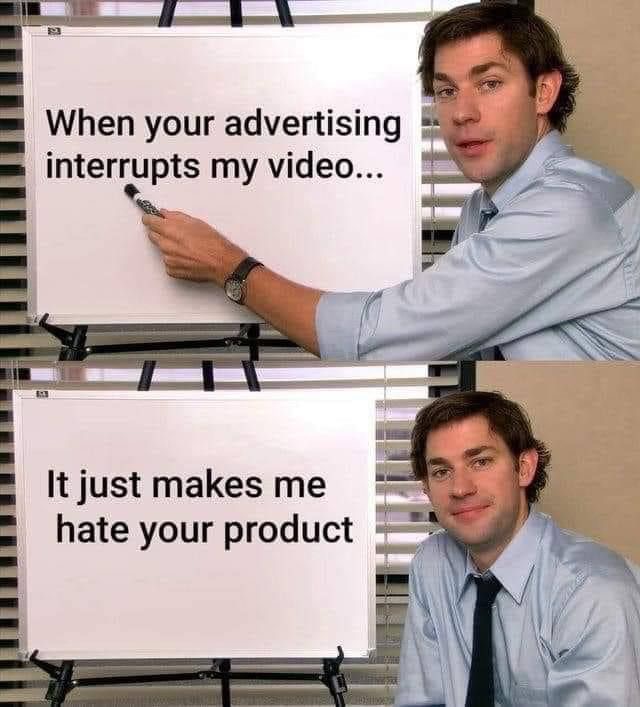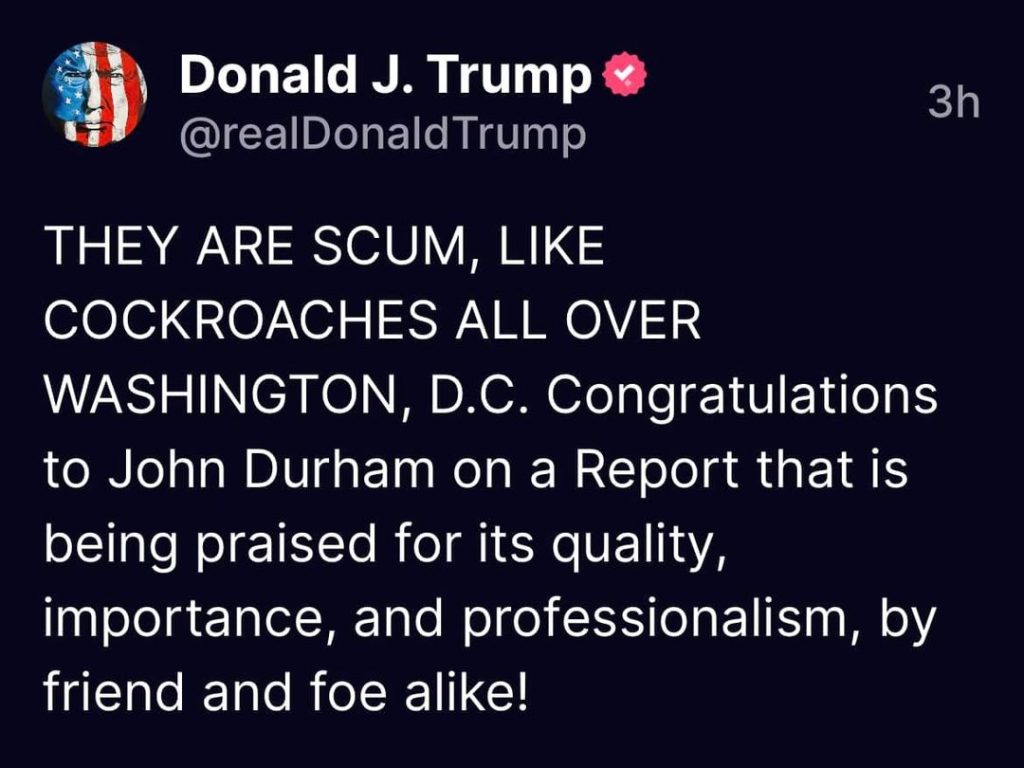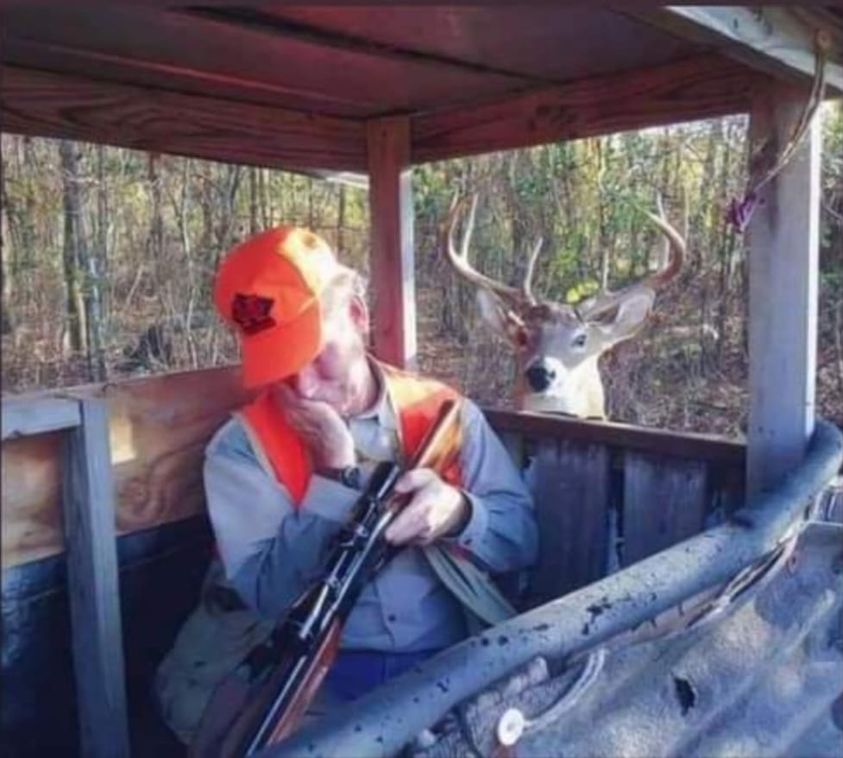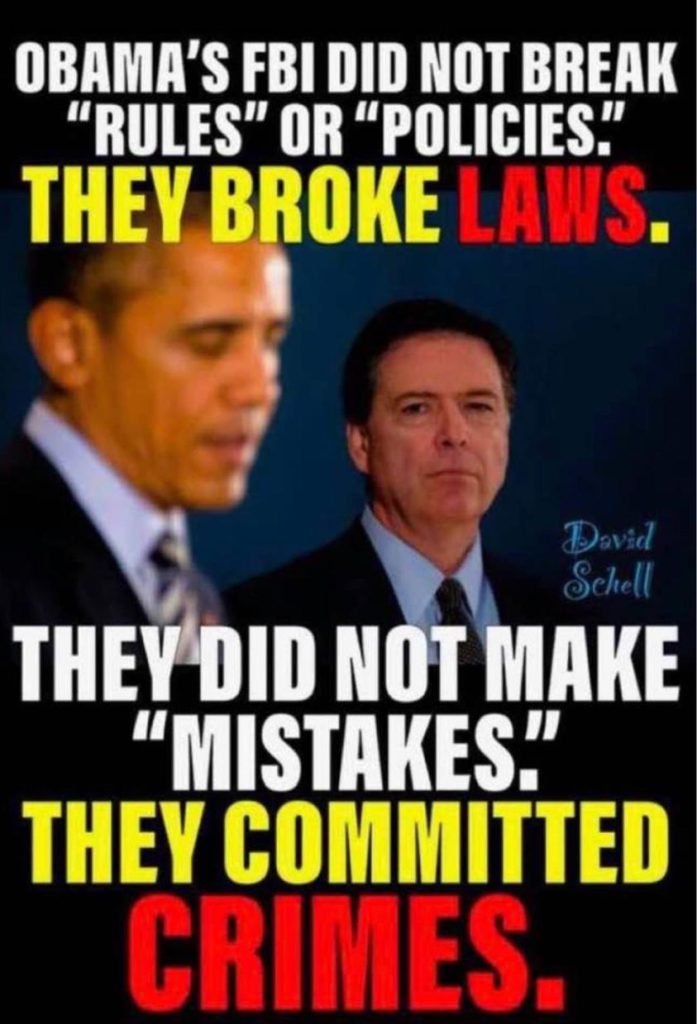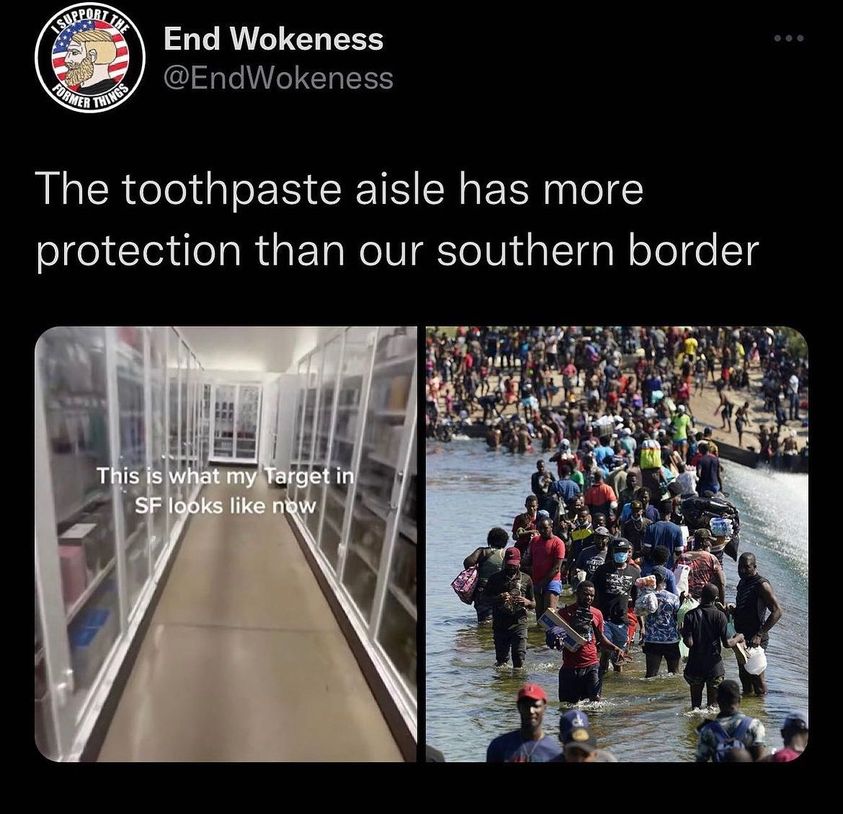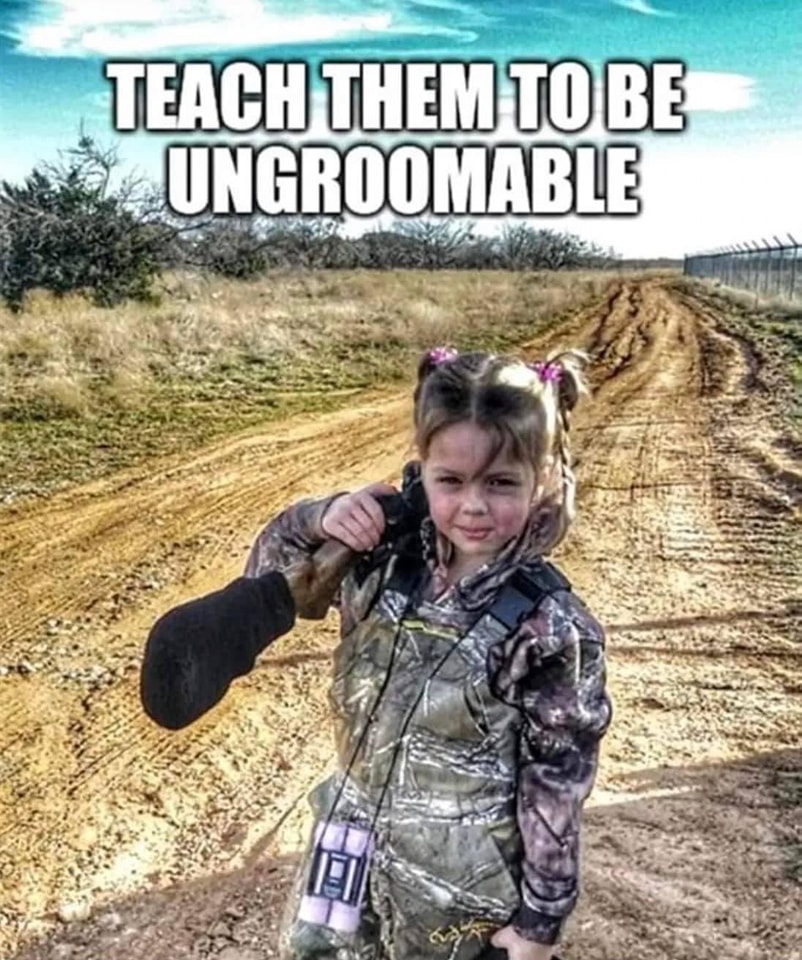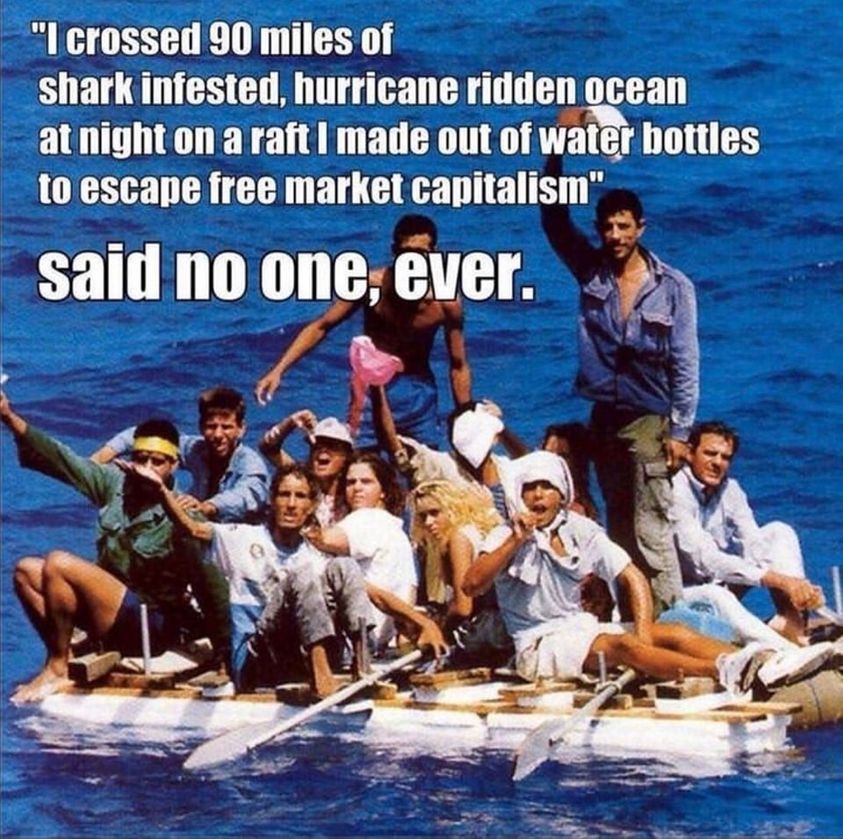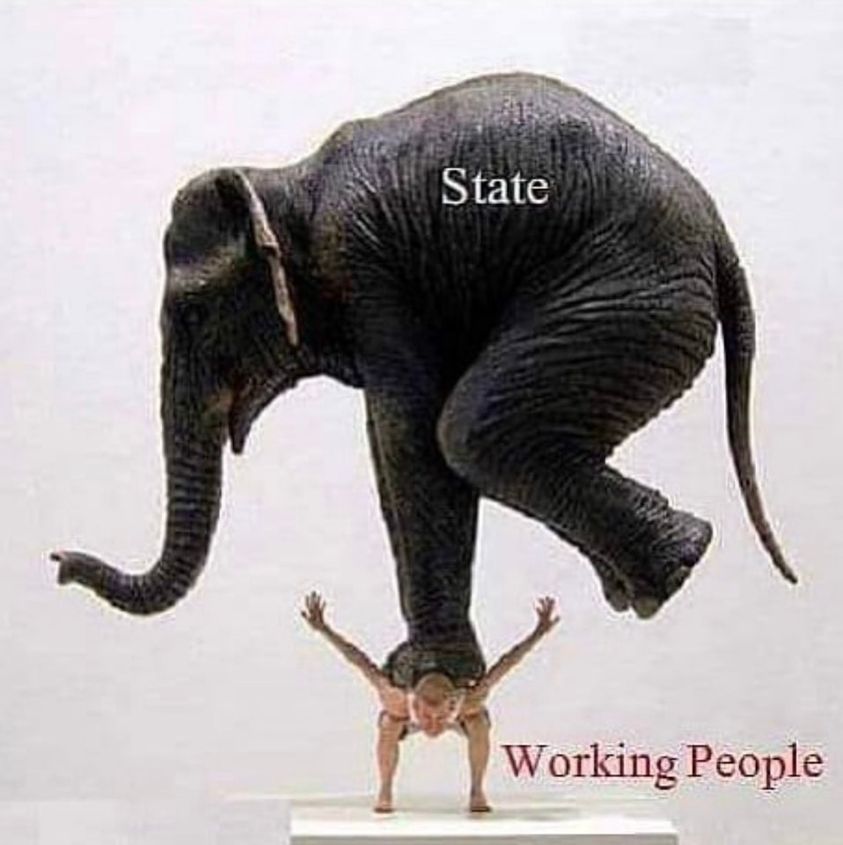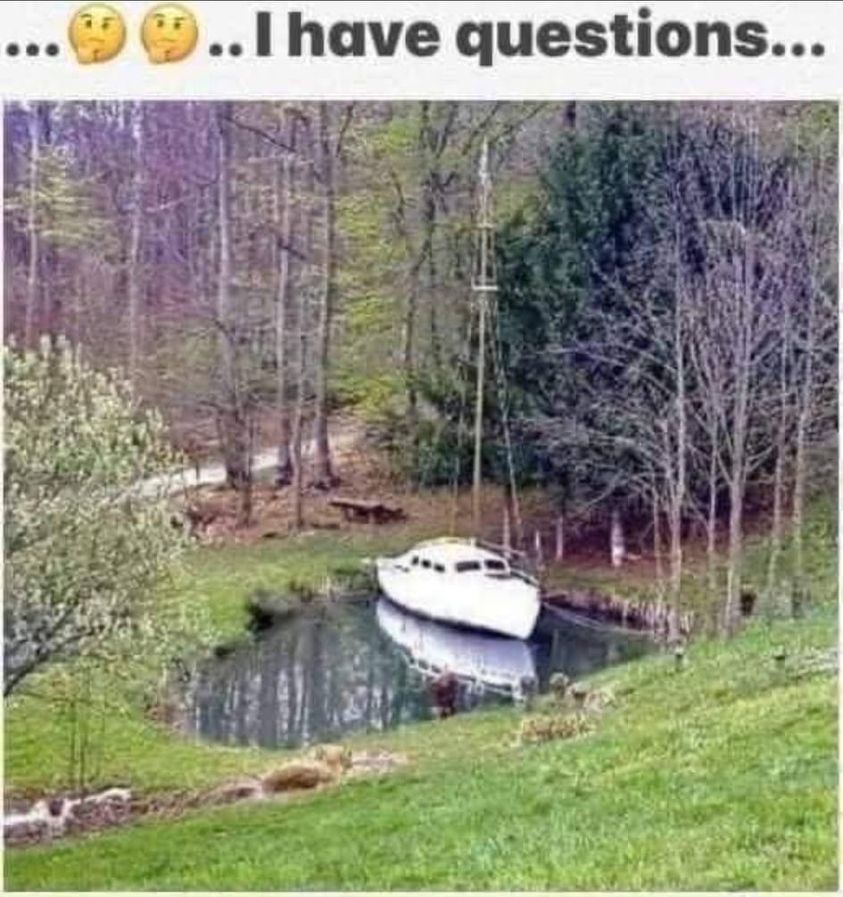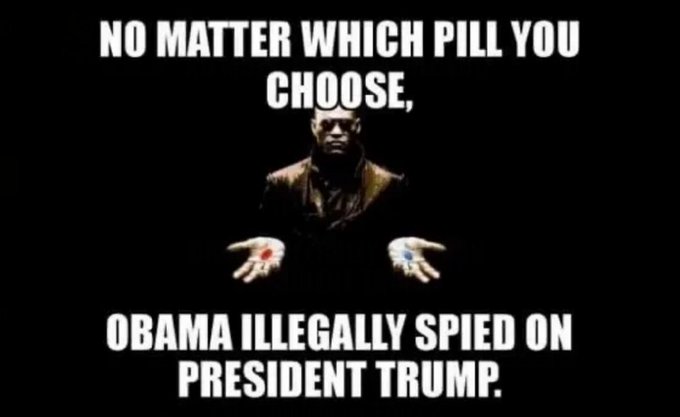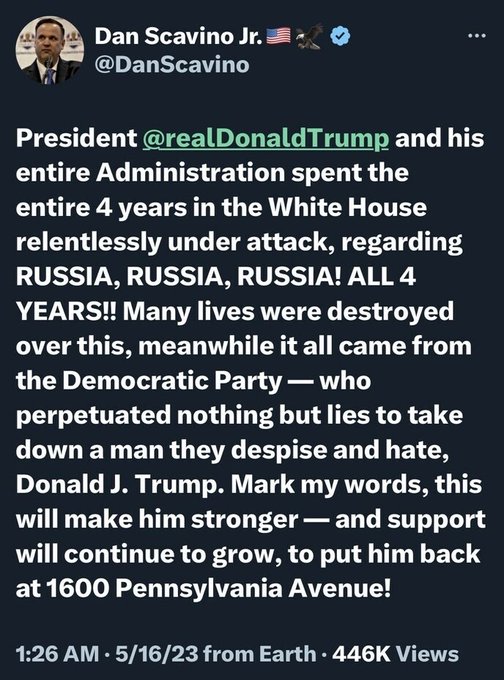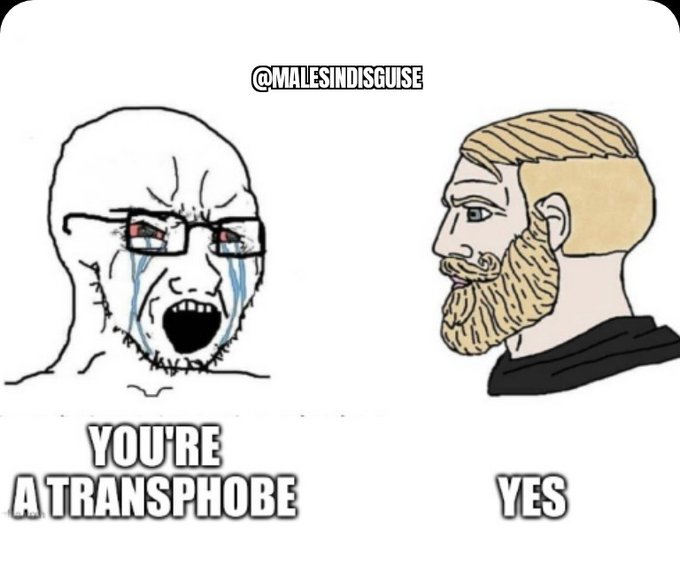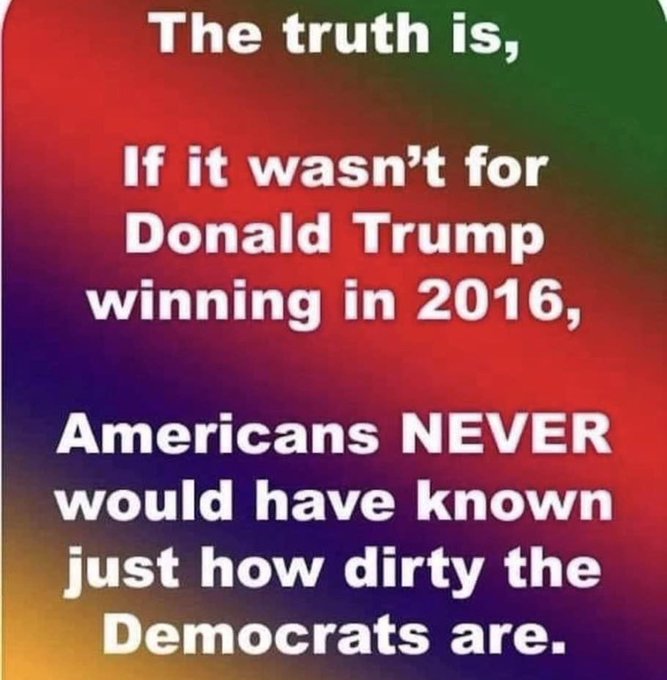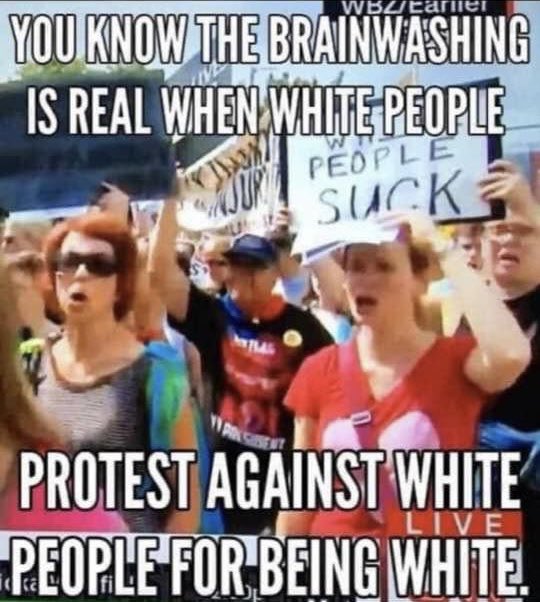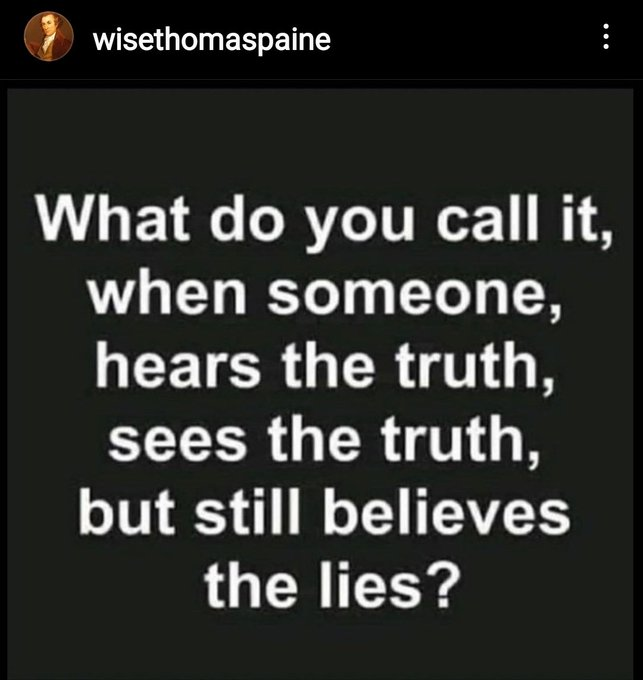 Frustrating.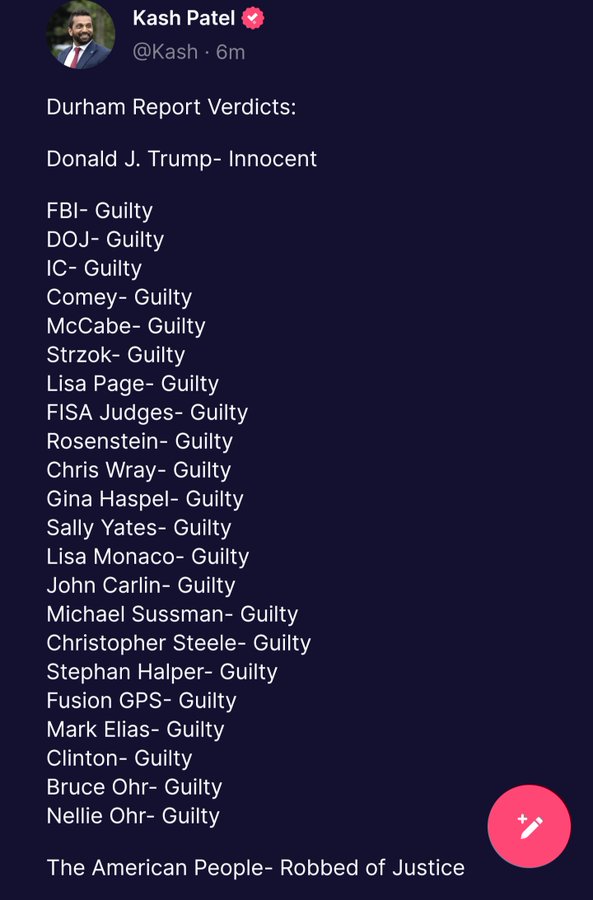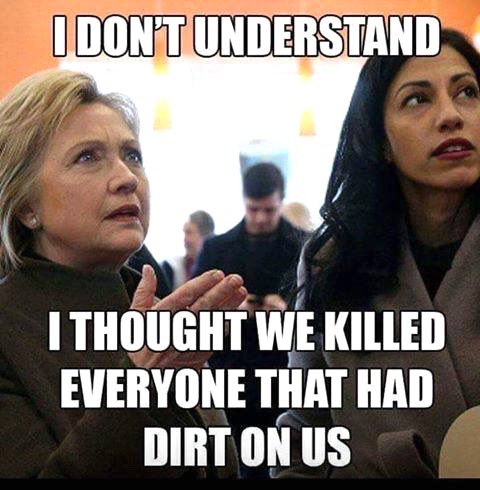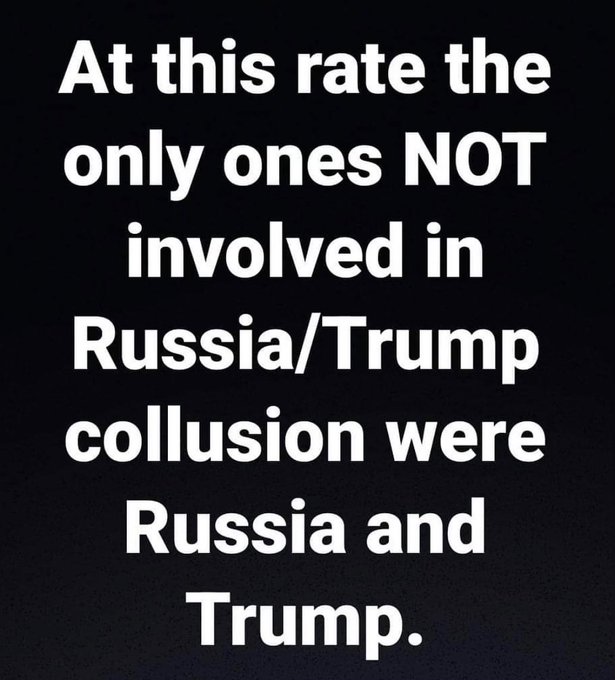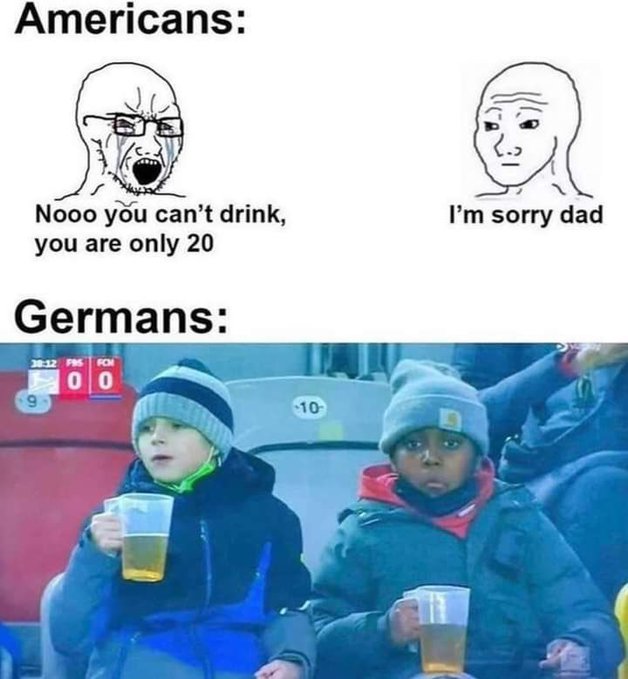 All over Europe, actually. It's more of a social thing over there.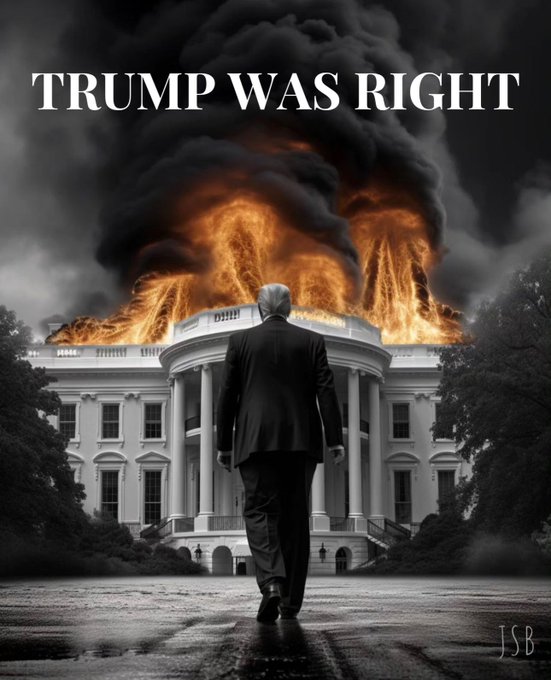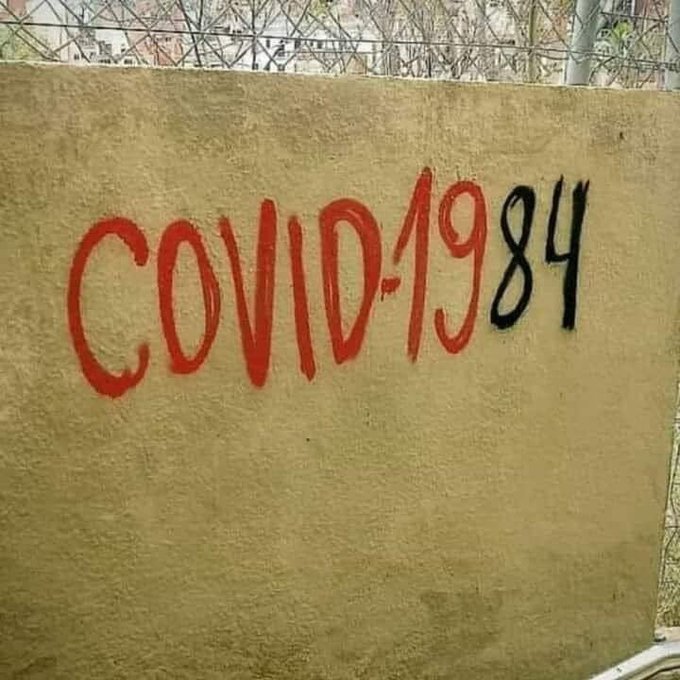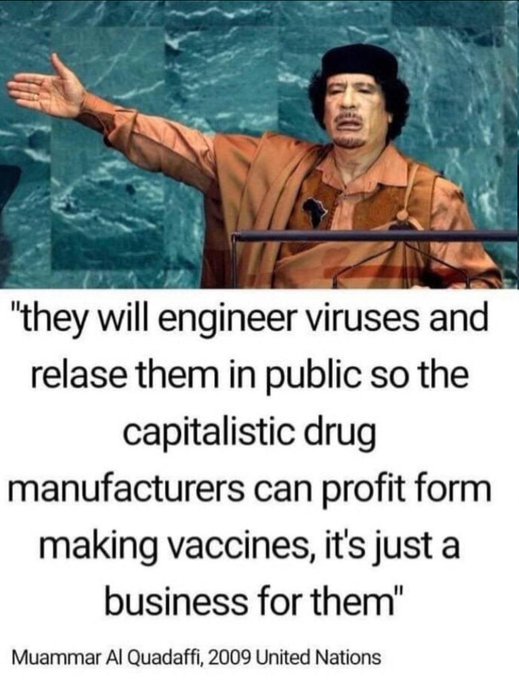 He did give a speech at the UN in 2009. It shocked the world.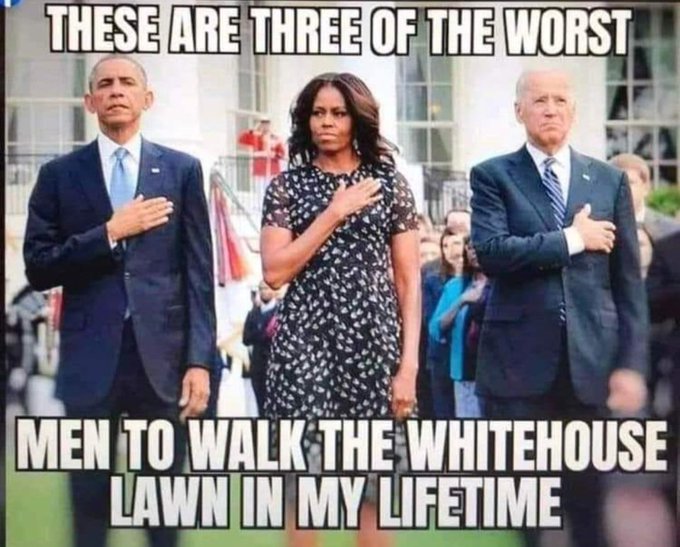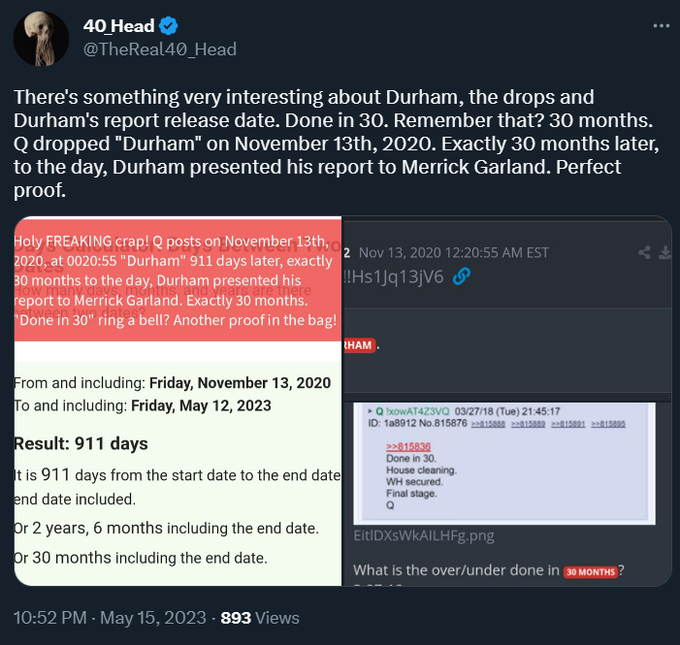 Amazing coincidence.
Have a good day y'all.
(I don't remember who brought this to a daily in the comments, but thanks.)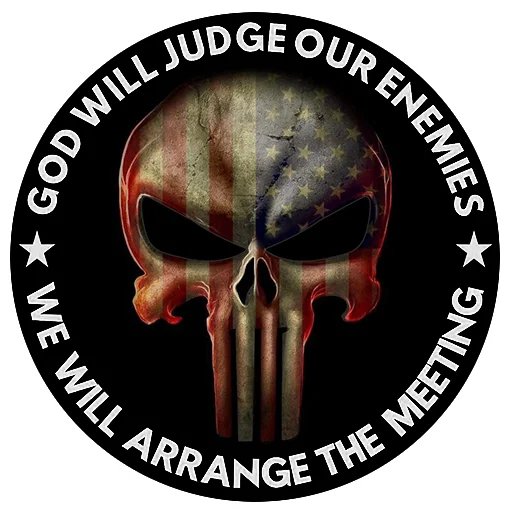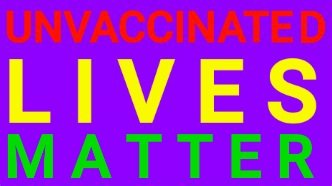 And, of course, the obligatory George Carlin: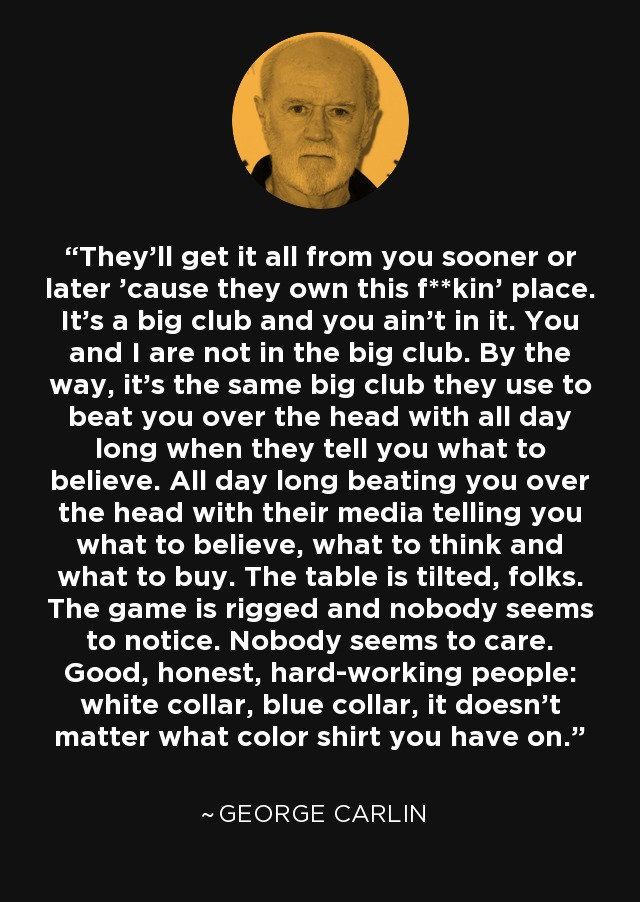 Per the Boss: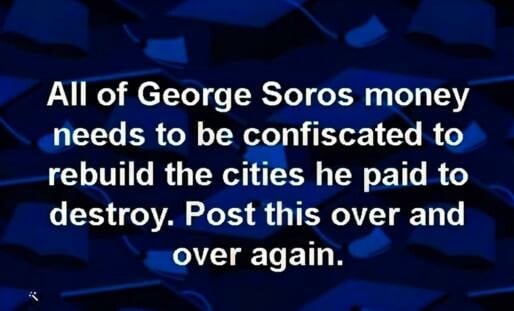 And now for the obligatory message from our sponsors:
Here at the Q tree we believe in the concept of CIVIL open free speech and the discussion that fleshes out ideas. When commenting and participating in the OPEN discussion on this thread all comments MUST NOT CONTAIN personal threats, baiting, name calling, or other anti-social words fomenting hate, violence or destruction. Our host Wolfm00n has strict rules about that.
Fellow tree dweller, the late Wheatie, gave us some good reminders on the basics of civility in political discourse:
No food fights.
No running with scissors.
If you bring snacks, bring enough for everyone
Please, stock up on blanks for celebratory gunfire, be ready to swing from the chandeliers…and no messing with the nuclear weapons.
Please remember to remain locked and loaded and ready for trouble should the insurrectionists try to invade your space.
Those who have things to say that do not fit the generally accepted limits of "civil" discussion, Wolf has provided a venue known as the UTree. You're welcome to visit over there and say hi to anyone hanging out over there. The "Rescue Thread" is also over there. In the event a rendezvous of the tree is needed, please check it out, as well as the newest rescue venue.
Auntie DePat's requests:
If you see something has not been posted, do us all a favor, and post it. Please, do not complain that it has not been done yet.
The scroll wheel on your mouse can be your friend. As mature adults, please use it here in the same manner you would in avoiding online porn.
Thank you so much for any and all attention to such details. It is GREATLY appreciated by more than one party here.
One other vital note:
Please, review these rules that our host Wolfm00n outlined toward the beginning of the growth of the tree itself. it won't take long.
__________________________________________________
PSALMS 148:1-2, 11-14
1Praise the LORD! Praise the LORD from the heavens, praise him in the heights! 2Praise him, all his angels, praise him, all his host! 11Kings of the earth and all peoples, princes and all rulers of the earth! 12Young men and maidens together, old men and children! 13Let them praise the name of the LORD, for his name alone is exalted; his glory is above earth and heaven. 14He has raised up a horn for his people, praise for all his saints, for the people of Israel who are near to him. Praise the LORD!
JOHN 16:12-15
12"I have yet many things to say to you, but you cannot bear them now. 13When the Spirit of truth comes, he will guide you into all the truth; for he will not speak on his own authority, but whatever he hears he will speak, and he will declare to you the things that are to come. 14He will glorify me, for he will take what is mine and declare it to you. 15All that the Father has is mine; therefore I said that he will take what is mine and declare it to you.
As always, prayers for the fight against that which seeks to enslave us are welcome.
Please include: President Donald Trump, the Q team, our soldiers in the field, special forces, tactical units, first responders and those working behind the scenes…and any and all people with family members in the hospital, COVID or not.
And…members of the QTree who no longer participate for one reason or another.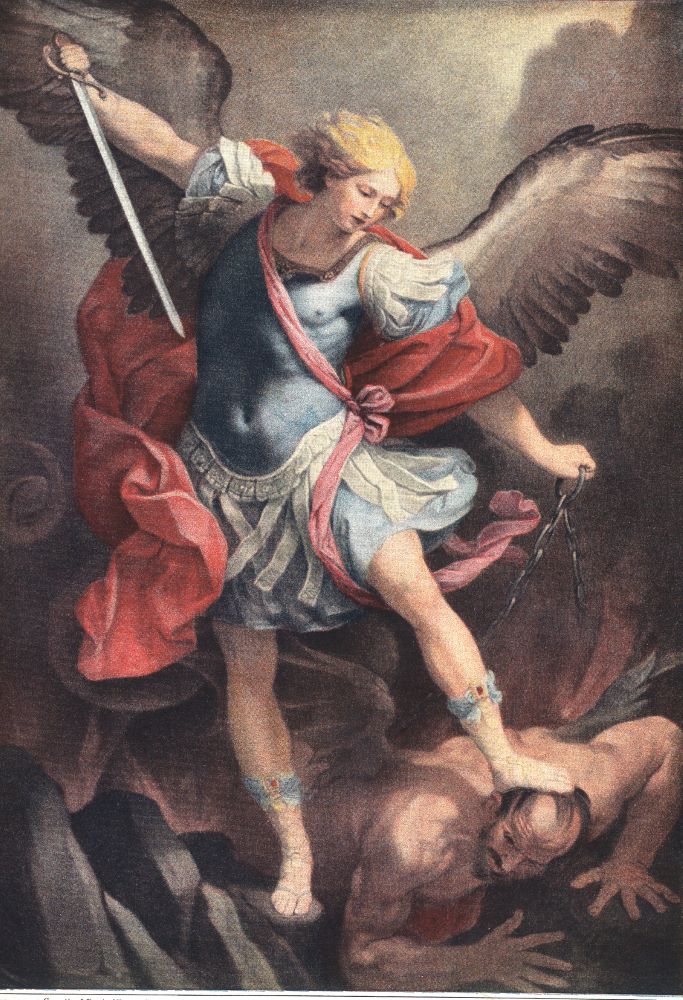 It is quite clear, as per Wolf's message from July, that we are under spiritual attack. Building up a robust arsenal of prayer and discipline is a must in fighting the enemy and his minions.
In that spirit, the Prayer to St. Michael the Archangel from Tuesday's threads, and the Breastplate of St. Patrick, not to mention the Litany of Humility are favorites recommended by exorcists in spiritual warfare.
SATIRE SECTION