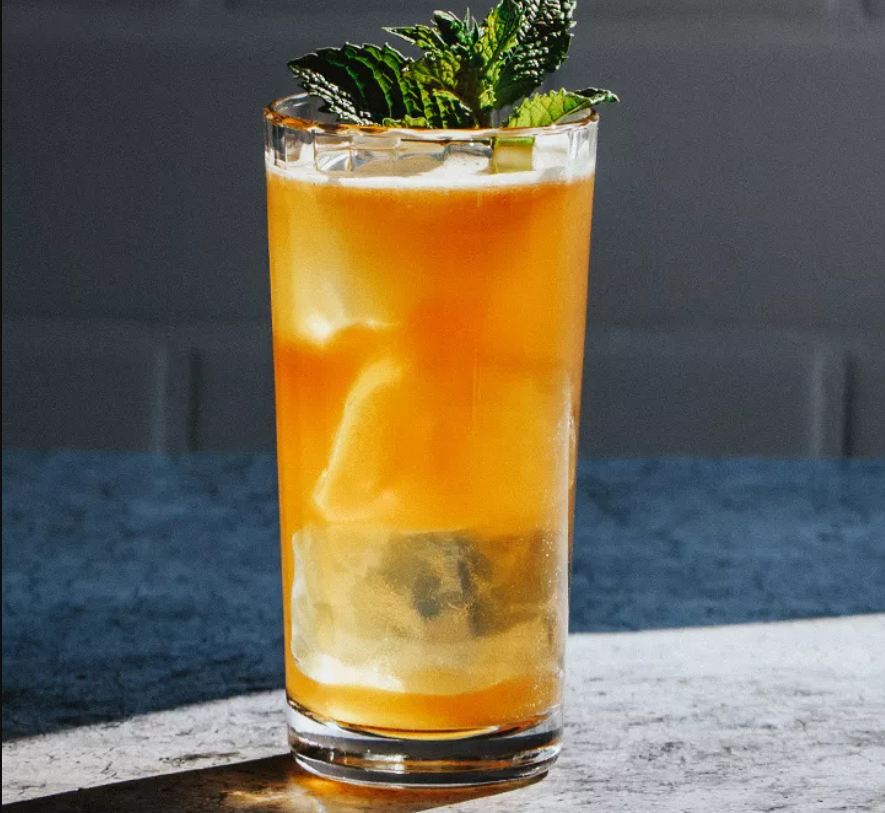 Ingredients
2 lemon wedges
4 mint leaves
1 ounce George Dickel No. 12 Tennessee whiskey
1 teaspoon Strega
1 ounce unsweetened iced tea
1 teaspoon cane syrup
Garnish: mint sprig
Steps
In a shaker, muddle the lemon wedges and mint leaves.
Add the whiskey, Strega, iced tea and cane syrup with ice, and shake until well-chilled.
Strain into a Collins glass filled with fresh ice and garnish with a sprig of mint.
Note from DePat:
Happy Friday! This will be REALLY short and sweet as I was with my mother for out-patient surgery on Thursday most of the morning (CRASHED all afternoon and evening), and the pre-op work up team discovered a previously undetected issue. Let's just say, for everyone here, please implore your vaxxed family and friends to request EKGs at their next appointments with their primary care team. Or sooner. We were at a hospital my family normally doesn't use, and that step was added to the pre-op prep, and may very well have saved us a lot of grief down the line. Mom now is stalking cardiologists. So, my apologies for this not being quite up to DePat standards.
About the sub "lost" or "imploded" which raised red flags for many of us:
Long story short, mother WEFers were "aboard."
Good questions that should all be on the table.
Several of us thought that from the beginning.
At this stage, convictions may not be the objective. Just getting the evidence in the public eye may be.
Jews, Episcopalians, Unitarians, Satanists and other people of faith say the laws infringe on their religious rights.
I thought he was dead.
Pride is a mortal sin. The players who are largely Christians know that. The commissioner who isn't learned the hard way.
Tweety Tweets:
Yeah, it's bread and circuses, but the information is getting out to the normies.
Not so sure about that.
MEME STASH: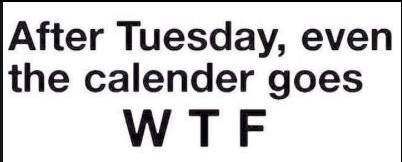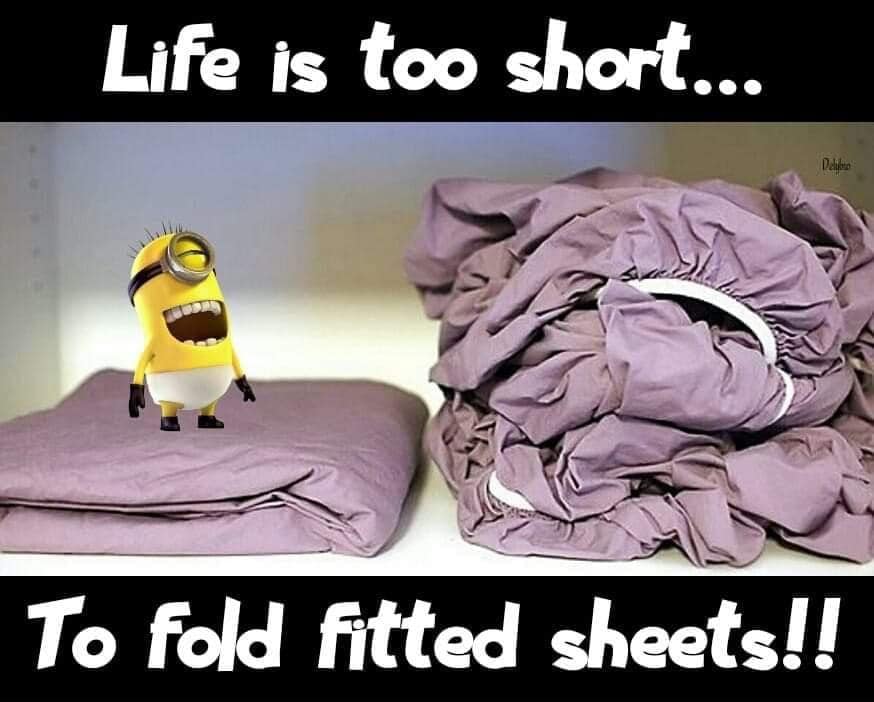 True story.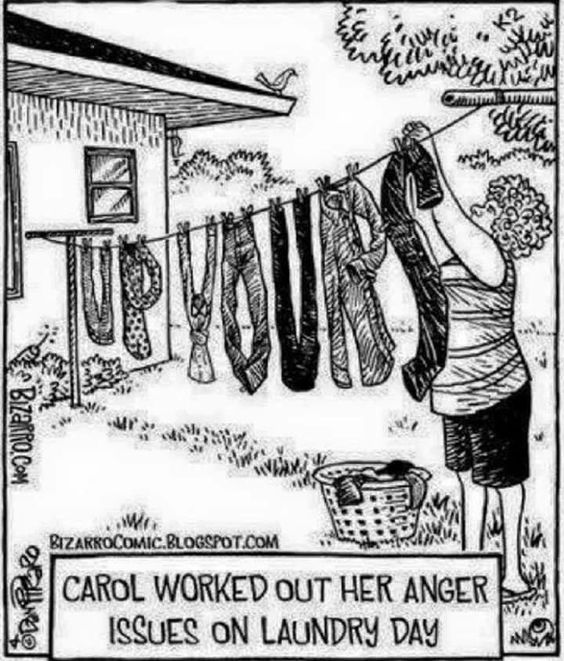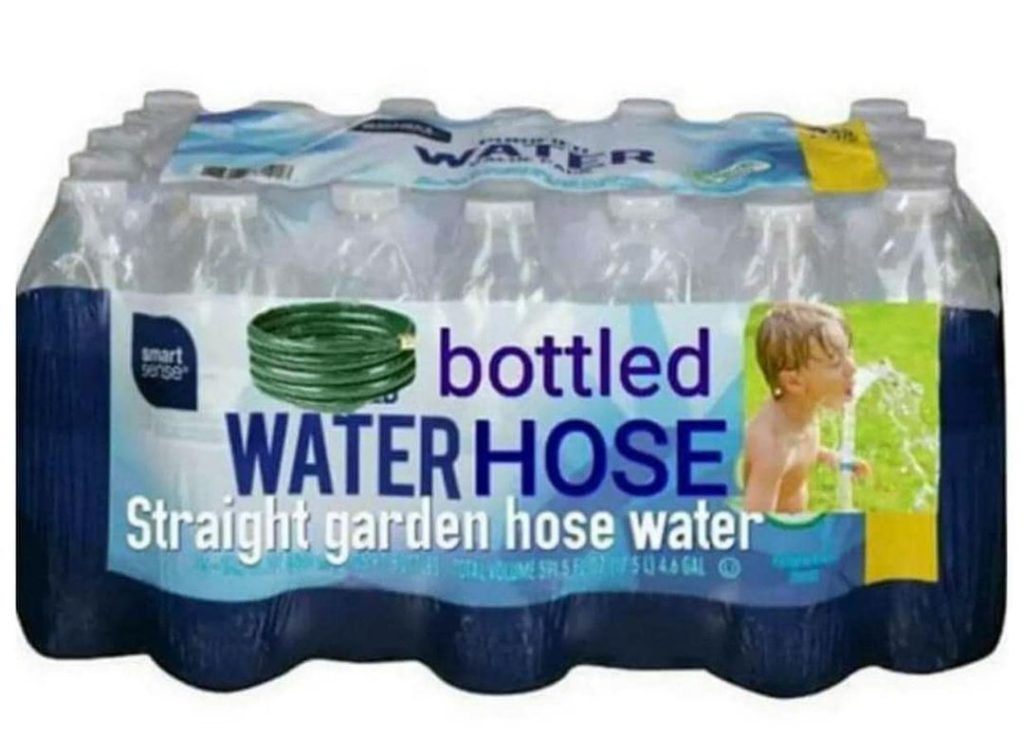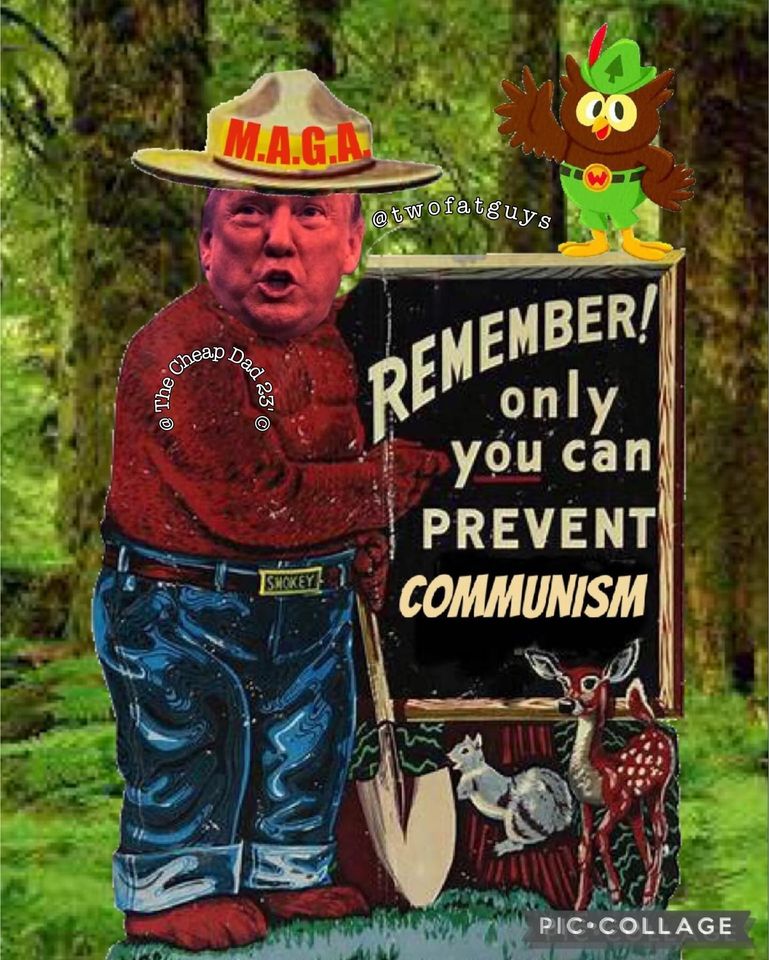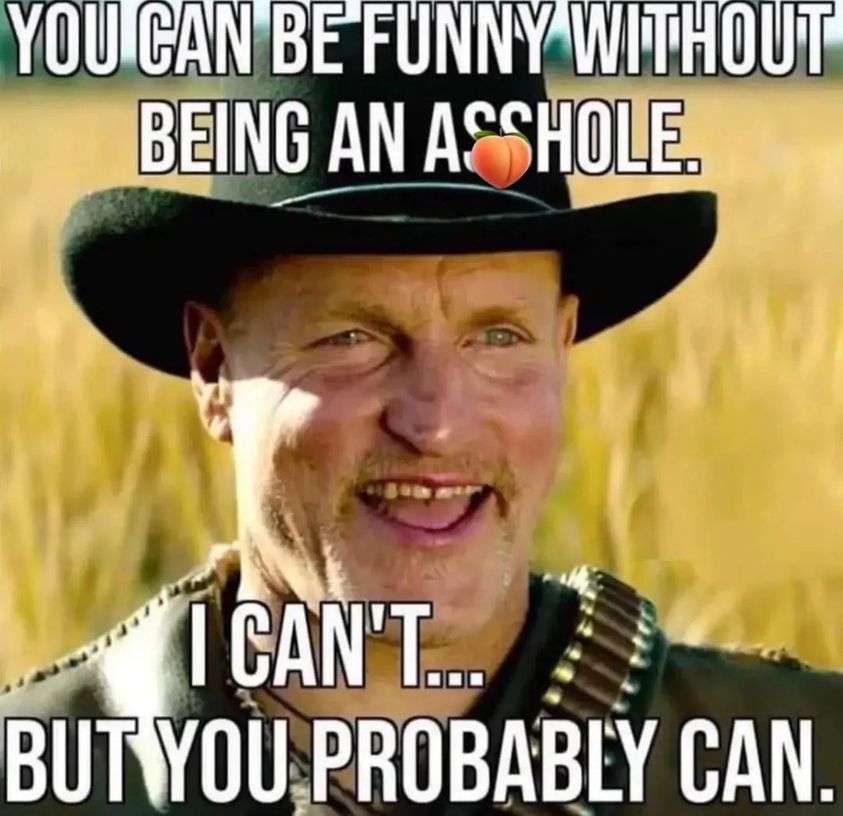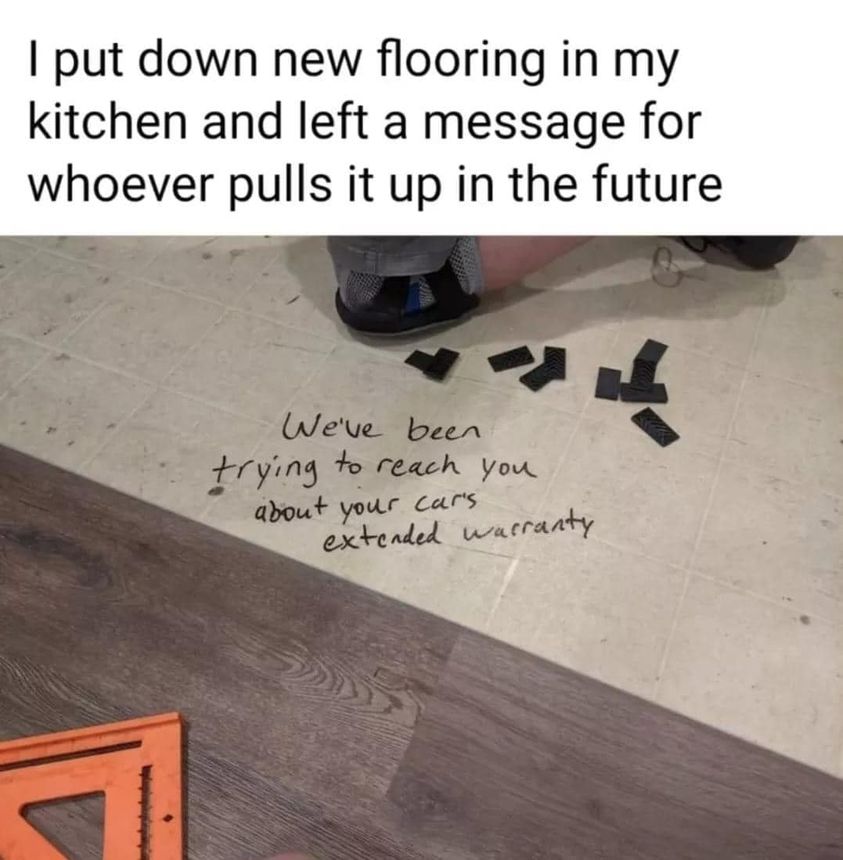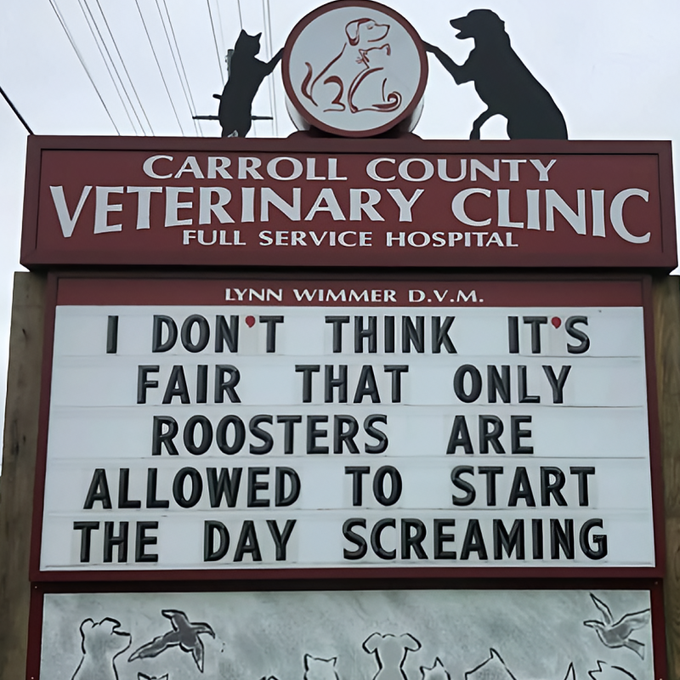 And now for the business portion of the post borrowed from Tuesday:
Guidelines for posting and discussion on this site were outlined by our host, WolfM00n. Please, review them from time to time.
The discourse on this site is to be CIVIL – no name calling, baiting, or threatening others here is allowed. Those who are so inclined may visit Wolf's other sanctuary, the U-Tree, to slog it out. There is also a "rescue" thread there for members of the Tree to rendezvous if the main site goes kablooey. A third site has been added for site outages of longer duration.
This site is a celebration of the natural rights endowed to humans by our Creator as well as those enshrined in the Bill of Rights adopted in the founding documents of the United States of America. Within the limits of law, how we exercise these rights is part of the freedom of our discussion. In that spirit, though, threats of violence real or hypothetical are out of bounds.
Fellow tree dweller the late Wheatie gave us some good reminders on the basics of civility in political discourse:
No food fights.
No running with scissors.
If you bring snacks, bring enough for everyone.
And Auntie DePat's requests:
If you see something has not been posted, do us all a favor, and post it. Please, do not complain that it has not been done yet.
The scroll wheel on your mouse can be your friend. As mature adults, please use it here in the same manner you would in avoiding online porn.
_____________________________________________________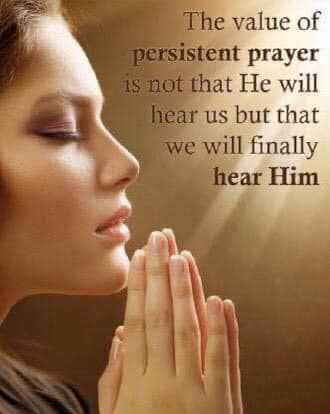 2 CORINTHIANS 11:18, 21-30
18since many boast of worldly things, I too will boast.) 21To my shame, I must say, we were too weak for that! But whatever any one dares to boast of — I am speaking as a fool — I also dare to boast of that. 22Are they Hebrews? So am I. Are they Israelites? So am I. Are they descendants of Abraham? So am I. 23Are they servants of Christ? I am a better one — I am talking like a madman — with far greater labors, far more imprisonments, with countless beatings, and often near death. 24Five times I have received at the hands of the Jews the forty lashes less one. 25Three times I have been beaten with rods; once I was stoned. Three times I have been shipwrecked; a night and a day I have been adrift at sea; 26on frequent journeys, in danger from rivers, danger from robbers, danger from my own people, danger from Gentiles, danger in the city, danger in the wilderness, danger at sea, danger from false brethren; 27in toil and hardship, through many a sleepless night, in hunger and thirst, often without food, in cold and exposure. 28And, apart from other things, there is the daily pressure upon me of my anxiety for all the churches. 29Who is weak, and I am not weak? Who is made to fall, and I am not indignant? 30If I must boast, I will boast of the things that show my weakness.
PSALMS 34:2-7
1I will bless the LORD at all times; his praise shall continually be in my mouth. 2My soul makes its boast in the LORD; let the afflicted hear and be glad. 3O magnify the LORD with me, and let us exalt his name together! 4I sought the LORD, and he answered me, and delivered me from all my fears. 5Look to him, and be radiant; so your faces shall never be ashamed. 6This poor man cried, and the LORD heard him, and saved him out of all his troubles.
MATTHEW 6:19-23
19"Do not lay up for yourselves treasures on earth, where moth and rust consume and where thieves break in and steal, 20but lay up for yourselves treasures in heaven, where neither moth nor rust consumes and where thieves do not break in and steal. 21For where your treasure is, there will your heart be also. 22"The eye is the lamp of the body. So, if your eye is sound, your whole body will be full of light; 23but if your eye is not sound, your whole body will be full of darkness. If then the light in you is darkness, how great is the darkness!
So many songs in these passages.
SATIRE!
Have a good weekend!