Welcome! Climb up on a sturdy branch and hold on tight.
This View From The Tippy Top Saturday Open Thread is VERY OPEN – a place for everybody to post whatever they feel they would like to tell the White Hats, and the rest of the MAGA world.
If you are new to the Q world, you may not know this story…it happened about a year ago: The Anons asked Q if he would get Pres Trump to say the words "tip top" in a sentence…as a 'proof' that Q was really who he says he is.
So, on the day of the White House Easter Egg Roll, the President went out on the veranda  and said a few words…and he included the words "tip top" but then he also added a "tippy top" for good measure.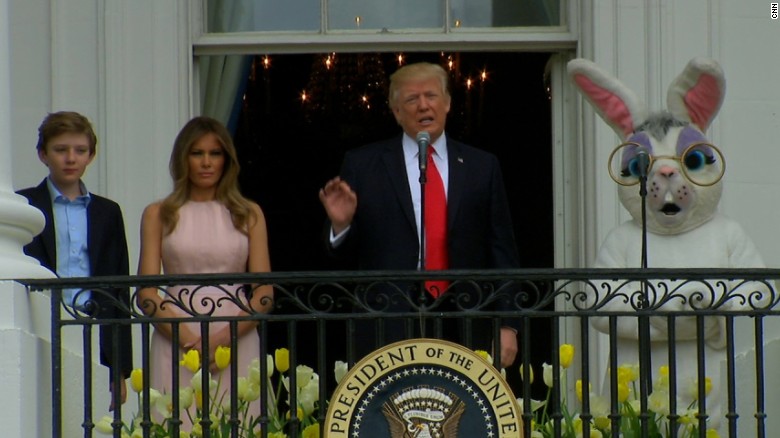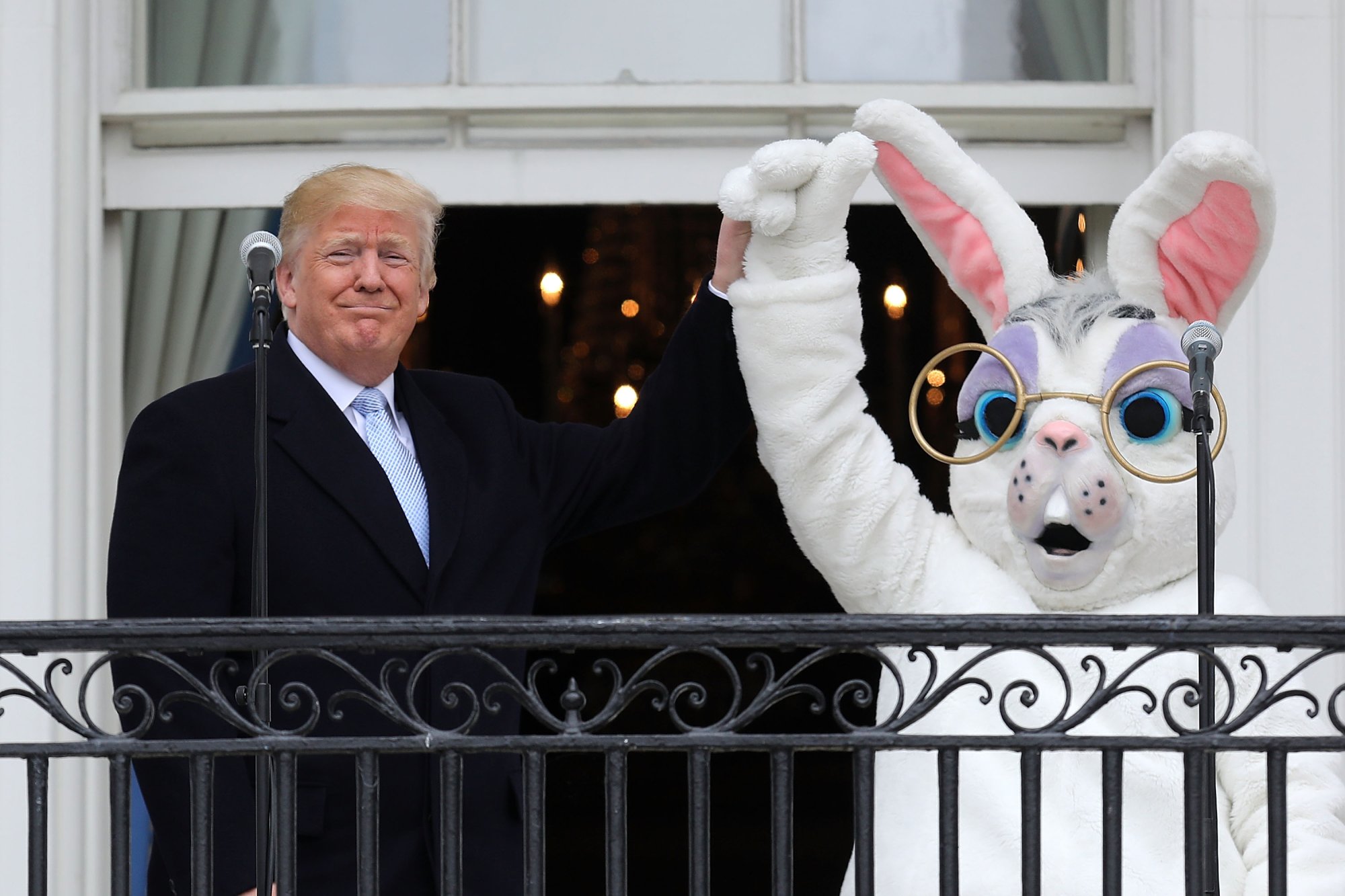 And that is not really an 'Easter Bunny' standing there beside our President…that's The White Rabbit, from Alice in Wonderland fame, with glasses and that textbook astonished look on it's face. Our President knew what he was doing…Q has used a lot of references to "follow the White Rabbit".
Coincidence? …I don't think so.
…………………………………………………………….
Free Speech is practiced here at the Q Tree. In fact, our host Wolfmoon encourages us to use it…and Enjoy it. "Use it or lose it", he tells us.
But please keep it civil. Be kind to each other and help one another if you can. We all  want the same thing…to see our beloved country safe, secure and strong again.
We can argue points and disagree with each other…even with our host, Commander Wolf…but please do so as nicely as possible.  Discussion of Q is not only allowed but encouraged.
Imagine that! You can talk about Q here and not get banned.
Please also consider the Important Guidelines, outlined here in the January 1st open thread. Let's not give the odious Internet Censors a reason to shut down this precious haven that Wolf has created for us.
Remember – your greatest gift to President Trump is FIVE WORDS:
I AM PRAYING FOR YOU.
Wheatie's Rules:
No food fights.
No running with scissors.
If you bring snacks, bring enough for everyone.
…………………………………………………….
For your listening enjoyment, I offer this stirring piece from the talents of Two Steps From Hell, from their album, 'Unleashed':
[youtube https://www.youtube.com/watch?v=6qTghUgMOeY&w=640&h=360]
Titled: 'Impossible'
……………………………………………………………..
I would be remiss in not offering you an Open Door to our Q Tree, so I take pleasure in offering one that I find most inviting:
Come on in, the door is open!
…………………………………………………………..
Visual descriptions for our dear Zoe, and for anyone else who may find them helpful:
Top Image: It is a view of the top of a mighty Tree that is reaching up through thick, fluffy clouds. There are massive branches supporting huge leafy canopies that are as big as trees themselves. Some of the sections of the treetop are shaded by the clouds…but the tallest section emerges up into the sunlight. There are rays of light shining down through the clouds to the expanse below.
Story Images: One is a picture of Pres Trump standing out on the veranda of the White House, with First Lady Melania standing to his right and Barron standing beside her. To the President's left, is a large White Rabbit, wearing glasses with an astonished look on it's face. There is a microphone on a stand in front of Pres Trump and a wrought iron railing across the veranda.
In the second picture, still on the White House veranda…Pres Trump has grasped the White Rabbit's paw and is holding it up, in a sort of 'let the party begin' gesture.
Video Image: It is a storm-tossed sea with giant waves pitching to and fro, and there is a Viking ship doing its best to survive in it. To make matters worse…there are giant tentacles of an enormous octopus reaching up out of the sea, on either side of the ship. In the distance behind the ship, there are flames of something burning. But the ship is well made and you get the sense that it will emerge unscathed from the dangers.
Bottom Image: It is the base of a huge majestic Tree, with a lovely carved door. The door is arched at the top with a carved frame around it. There is a wide path of stone steps leading up to the doorway. Lush green growth surrounds the Tree, with mounds of different flowers growing up from around the Tree's massive, exposed roots. Round lanterns are hanging from a few of the Tree's branches, giving off a soft light. Butterflies are visiting the flowers…and a long-tailed pheasant is flying up from a mound of flowers.
…………………………………………………………..