Cover image: Robert W. Vonnoh, "In Flanders Field— Where Soldiers Sleep and Poppies Grow," Butler Institute of American Art collection.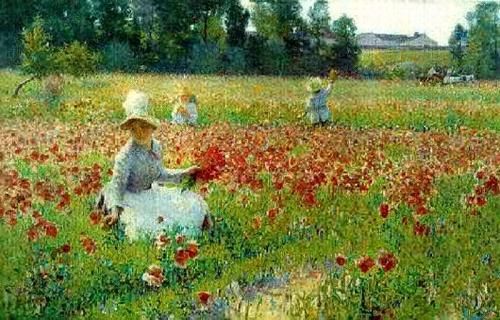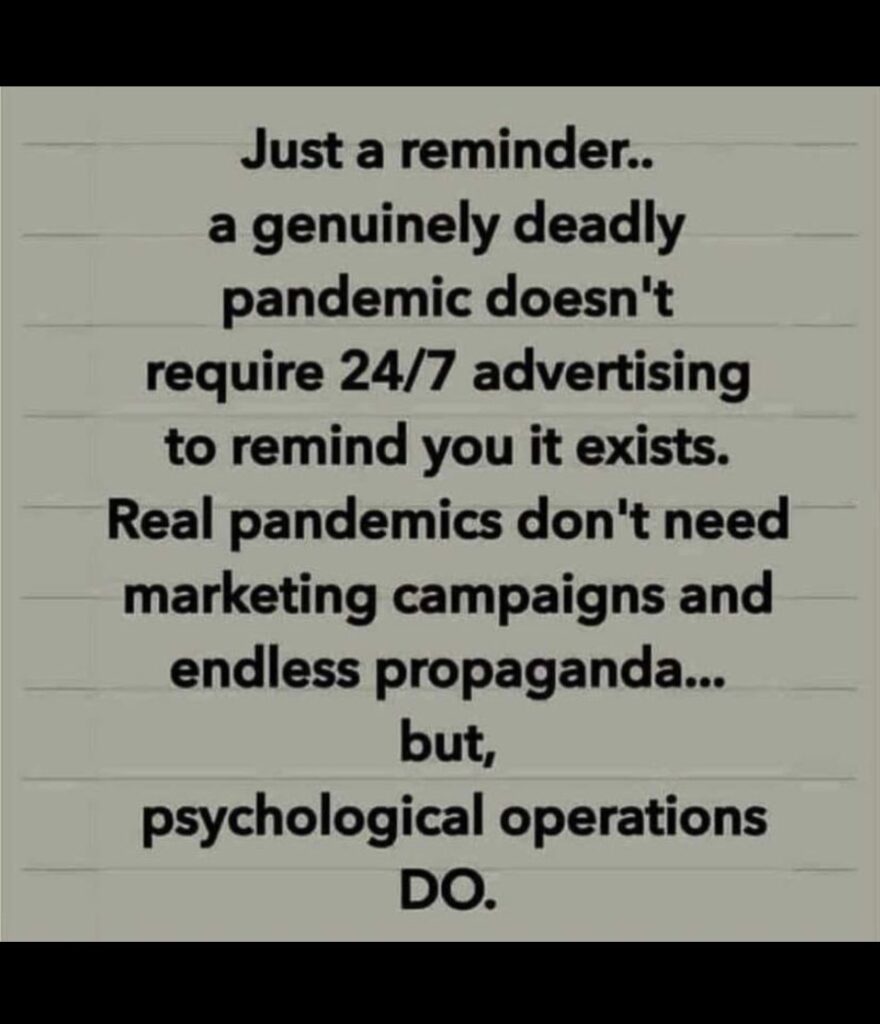 And who was Edward Bernays?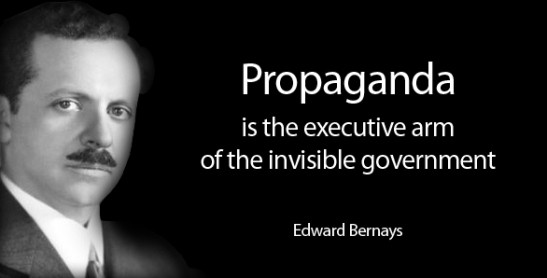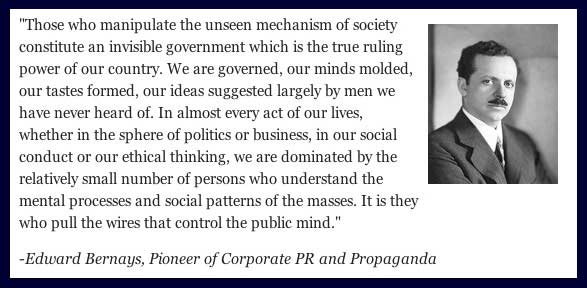 In a simple definition, Edward Bernays (Sigmund Freud's nephew) invented a form of "marketing" known as "propaganda." His theories and methods were outlined in a book in 1928 using the word "propaganda" as a title that took the work of Ivy Lee, publicist for the Rockefellers charged with improving and softening the family's image, and Walter Lippmann, a New York area journalist, to the next level.
(Josef Goebbels may have been the most famous practitioner of the art of propaganda, but he didn't invent it. He stole it.)
More or less, Bernays set out to sell America on ideas and purchasing various products to enhance social image.
The campaign that put Bernays on the map was called "Torches of Freedom" and it entrapped women in almost a century of addiction to cigarettes.
Cigarette companies began selectively advertising to women in the late 1920s.[dubious – discuss] In 1928 George Washington Hill, the president of the American Tobacco Company, realized the potential market that could be found in women and said, "It will be like opening a gold mine right in our front yard." Yet some women who were already smoking were seen as smoking incorrectly. In 1919 a hotel manager said that women "don't really know what to do with the smoke. Neither do they know how to hold their cigarettes properly. Actually they make a mess of the whole performance."[2] Tobacco companies had to make sure that women would not be ridiculed for using cigarettes in public and Philip Morris even sponsored a lecture series that taught women the art of smoking.[2]
To expand the number of women smokers Hill decided to hire Edward Bernays, who today is known as the father of public relations, to help him recruit women smokers. Bernays decided to attempt to eliminate the social taboo against women smoking in public. He gained advice from psychoanalyst A. A. Brill, who stated that it was normal for women to smoke because of oral fixation and said, "Today the emancipation of women has suppressed many of their feminine desires. More women now do the same work as men do. Many women bear no children; those who do bear have fewer children. Feminine traits are masked. Cigarettes, which are equated with men, become torches of freedom."[6] In 1929 Bernays decided to pay women to smoke their "torches of freedom" as they walked in the Easter Sunday Parade in New York. This was a shock because until that time, women were only permitted to smoke in certain places such as in the privacy of their own homes. He was very careful when picking women to march because "while they should be good looking, they should not look too model-y" and he hired his own photographers to make sure that good pictures were taken and then published around the world.[6] Feminist Ruth Hale also called for women to join in the march saying, "Women! Light another torch of freedom! Fight another sex taboo!" [6] Once the footage was released, the campaign was being talked about everywhere, the women's walk was seen as a protest for equality and sparked discussion throughout the nation and is still known today. The targeting of women in tobacco advertising led to higher rates of smoking among women. In 1923 women only purchased 5% of cigarettes sold, in 1929 that percentage increased to 12%, in 1935 to 18.1%, peaking in 1965 at 33.3%, and remaining at this level until 1977.[7]
Yes, it was the invitation to be part of the "in" crowd.
When it comes to giving in to the messaging on taking the experimental gene therapies, the Biden people have decided that conservatives will have to be persuaded. They have a plan:
The Biden administration said Monday it is turning to NASCAR, Discovery's "The Deadliest Catch" and "country music TV" to convince rural white conservatives to get their COVID-19 vaccines — calling the effort an attempt to "meet people where they are."

Speaking to reporters at her daily briefing, White House press secretary Jen Psaki discussed the effort after being asked about how the administration was handling the large swath of Republicans who do not want to be inoculated.

"We've run PSAs on 'The Deadliest Catch,' we're engaged with NASCAR and Country Music TV," the top White House spokeswoman said, referring to the CMT network.

"We're looking for a range of creative ways to get directly connected to white conservative communities. We won't always be the best messengers, but we're still trying to meet people where they are, but also empower local organizations," she continued.

In addition, she said, the administration dispatched Dr. Anthony Fauci, despite his dismal approval ratings with conservatives, to make media appearances and promote the vaccines.
Good luck with that. Conservatives are used to not being part of the "in" crowd. We will resist.
Just a reminder: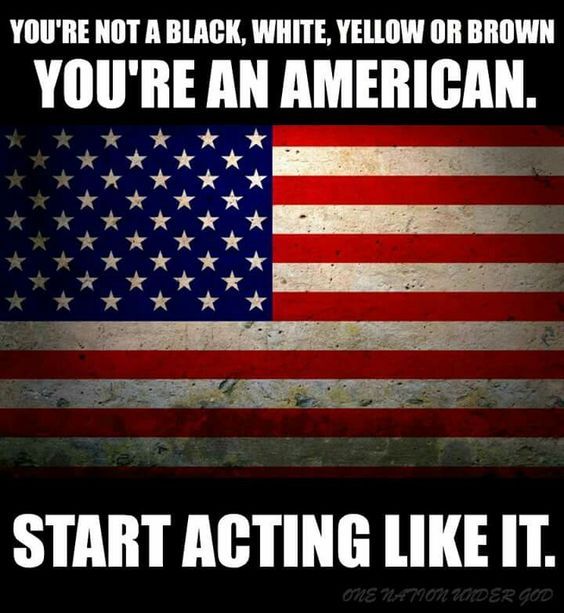 Of course, this does not mean committing felonies, but standing up to the forces that want to tear this nation – and humanity apart. The very people XVII told us will be destroyed by the time this movie comes to an end are currently roaming the halls of power…supposedly. It's a sickening sight.
And now for something completely different.
Your weekly reminder to take the pledge:
"I do solemnly swear (or affirm) that I will support and defend the Constitution of the United States against all enemies, foreign and domestic; that I will bear true faith and allegiance to the same; that I take this obligation freely, without any mental reservation or purpose of evasion; and that I will well and faithfully discharge the duties of the office on which I am about to enter: So help me God."
And now for the nitty gritty of the Q Tree 5 minute, stand up, Tuesday morning meeting version of the Daily Thread.
Ahem.
Guidelines for posting and discussion on this site were outlined by our host, WolfM00n. Please, review them from time to time.
The discourse on this site is to be CIVIL – no name calling, baiting, or threatening others here is allowed. Those who are so inclined may visit Wolf's other sanctuary, the U-Tree, to slog it out with anyone who happens to still be hanging out there. There is also a "rescue" thread there for members of the Tree to rendezvous if the main site goes kablooey.
This site is a celebration of the natural rights endowed to humans by our Creator as well as those enshrined in the Bill of Rights adopted in the founding documents of the United States of America. Within the limits of law, how we exercise these rights is part of the freedom of our discussion.
Fellow tree dweller Wheatie gave us some good reminders on the basics of civility in political discourse:
No food fights.
No running with scissors.
If you bring snacks, bring enough for everyone.
And Auntie DePat's requests as we are all, ahem, adults, although some of us are beginning to wonder what the threshold for true adulthood is:
If you see something has not been posted, do us all a favor, and post it. Please, do not complain that it has not been done yet.
The scroll wheel on your mouse can be your friend. As mature adults, please use it here in the same manner you would in avoiding online porn.
Thank you so much for any and all attention to such details. It is GREATLY appreciated by more than one party here.
__________________________________________________
JOHN 3:7-15
7Do not marvel that I said to you, `You must be born anew.' 8The wind blows where it wills, and you hear the sound of it, but you do not know whence it comes or whither it goes; so it is with every one who is born of the Spirit." 9Nicode'mus said to him, "How can this be?" 10Jesus answered him, "Are you a teacher of Israel, and yet you do not understand this? 11Truly, truly, I say to you, we speak of what we know, and bear witness to what we have seen; but you do not receive our testimony. 12If I have told you earthly things and you do not believe, how can you believe if I tell you heavenly things? 13No one has ascended into heaven but he who descended from heaven, the Son of man. 14And as Moses lifted up the serpent in the wilderness, so must the Son of man be lifted up, 15that whoever believes in him may have eternal life."
As always, prayers for the fight against that which seeks to enslave us are welcome. Via con Dios.