I saw an excellent explanation of the clotting problem with the AstraZeneca vaccine against SARS-CoV-2 / COVID-19 here:
The doctor, Dr. ZDogg, MD, offers an exceptionally clear explanation of both what is going on with the AstraZeneca vaccine, and why its distribution was halted or limited in some places for some age groups of patients. He has a REALLY GOOD explanation of relative risks, so you can understand why the decision was made to limit, at least temporarily, distribution of the AstraZeneca vaccine, in various countries.
One important thing that Dr. ZDogg notes, is that – because the Johnson+Johnson vaccine is similar to the AstraZeneca vaccine, both being DNA vaccines and both being adenovirus vector vaccines, it is possible that the J+J vaccine might also have the same rare side effect as the AstraZeneca vaccine. This possibility is now being scrutinized carefully.
I mentioned the above video in my previous post on the Johnson+Johnson vaccine:
---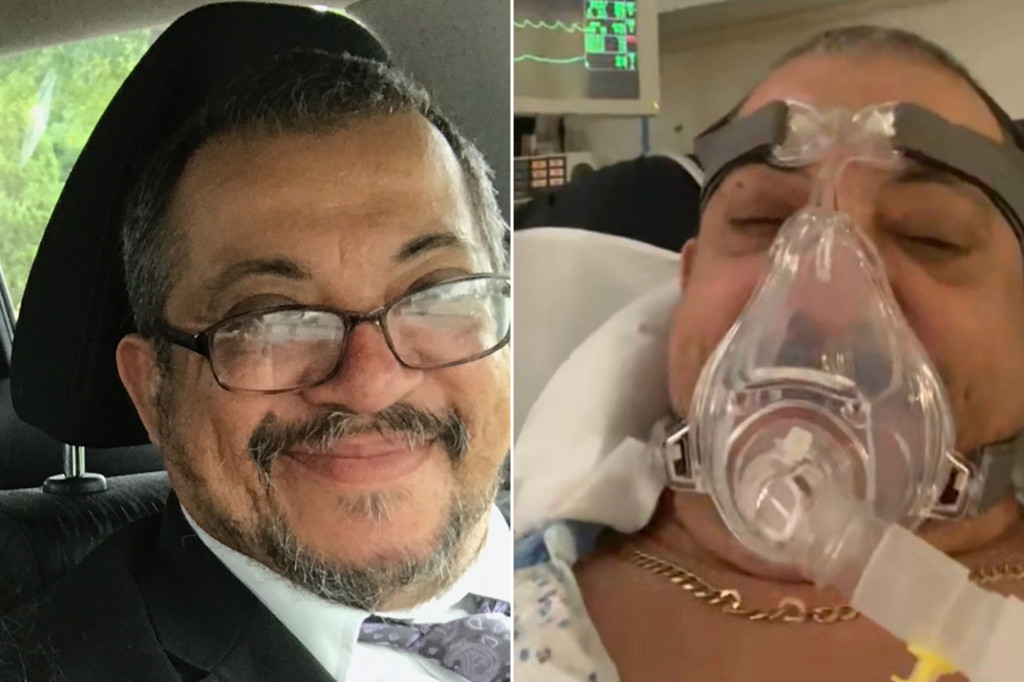 Every coronavirus vaccine so far has shown us SOME defect upon mass release, which was NOT evident in EVEN phase III clinical trials. Look HERE for a searchable PDF document of adverse effects from the Pfizer vaccine: https://assets.publishing.service.gov.uk/government/uploads/system/uploads/attachment_data/file/977005/COVID-19_mRNA_Pfizer-_BioNTech_Vaccine_Analysis_Print.pdf
Check out these videos on the low-platelet clotting problem from the Oxford/Astrazeneca vaccine. Here is a fantastic …
---
In that post, I noted that one critical difference between the AstraZeneca vaccine, which uses DNA and viral vectors, and the Johnson+Johnson vaccine which uses the same, is that the AstraZeneca vaccine also does NOT use the "2P mutation" in the spike protein, which almost everybody else among the early players (Pfizer, Moderna, J+J, Novavax) does use it.
That would seem to potentially suggest that the problem of vaccine-induced thrombotic disorders could be limited to the AstraZeneca vaccine.
Well, first of all, it looks like the J+J vaccine also has the clotting problems.
Six women developed blood clots after the J+J vaccine, and one of them died.
Yes, it's relatively rare, but it looks causitive.
And also, this article:
…..suggests that there MAY be something LIKE the AstraZeneca problem, known as vaccine-induced prothrombotic immune thrombocytopenia (VIPIT), going on with BOTH Pfizer and Moderna.
This case was actually covered by the Daily Mail in blaring headlines on January 6 and 7, 2021. Kind of obvious NOW why this got memory-holed!
---
EXCLUSIVE: Wife of 'perfectly healthy' Miami doctor, 56, who died of a blood disorder 16 days after getting Pfizer Covid-19 vaccine is certain it was triggered by the jab, as drug giant investigates first death with a suspected link to shot
Beloved Miami obstetrician Gregory Michael, 56, died following a suspected catastrophic reaction to the Pfizer Covid-19 vaccine, DailyMail.com can reveal
Heidi Neckelmann says her husband was completely healthy until he had the jab on December 18 at Mount Sinai Medical Center
He succumbed this week to a stroke brought on by acute IDP – Idiopathic thrombocytopenic purpura – a blood disorder caused by a lack of platelets
IDP can be acute or chronic, lasting six months or more, striking on its own or in conjunction with other autoimmune conditions or certain cancers
Heidi insists, however, that her husband did not have an immune disorder or any similar condition that could have caused ITP
The mother-of-one said: 'In my mind his death was 100 percent linked to the vaccine. There is no other explanation'
She said: 'My husband had conversations with the doctors who said it was highly probable that the vaccine was the cause'
If his death is linked directly to the vaccine, Michael would be the first known case in the world of a person dying after the injection
A spokesman for Pfizer told DailyMail.com the firm was looking into Gregory's death but they did not believe it had any link to the vaccine
By BEN ASHFORD FOR DAILYMAIL.COM
PUBLISHED: 18:54 EDT, 6 January 2021 | UPDATED: 12:16 EDT, 7 January 2021
---
Despite the bad timing earlier, it's getting a lot more attention now.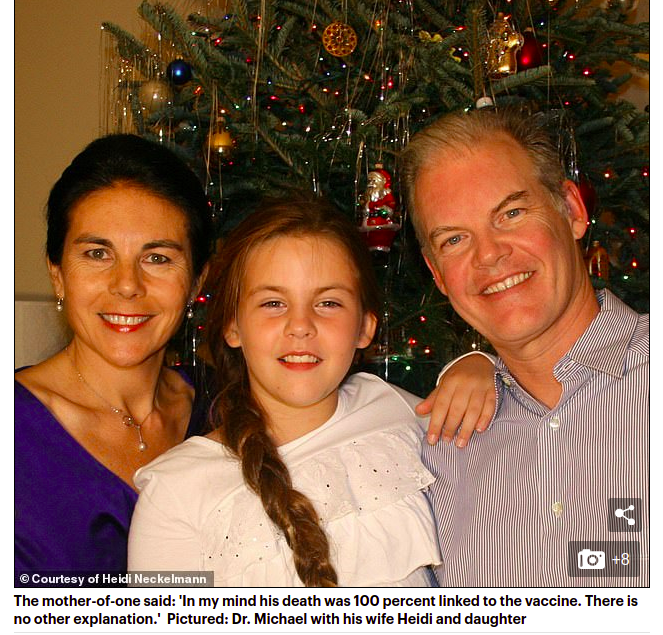 There may also be other problems with the Pfizer vaccine that are being lost simply due to the ages of the patients.
CNA Nursing Home Whistleblower: Seniors Are DYING LIKE FLIES After COVID Injections! SPEAK OUT!!!
HealthImpactNews Published January 26, 2021 303,563 Views
SUBSCRIBE
SHARE
It's definitely time to look at the data in hand, very carefully.
This is going to help us all look at relative risks properly now, IMO.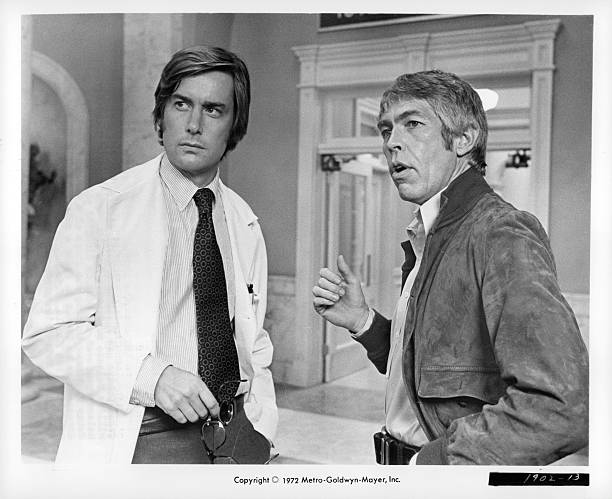 It's going to help us understand what's really going on.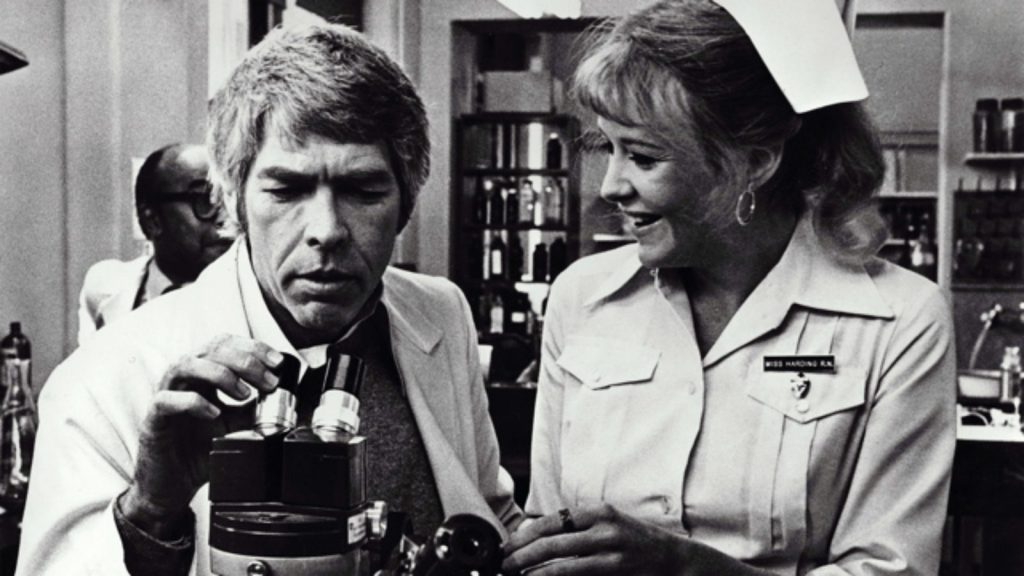 And that's a good thing.
W