Please join me in prayer and fasting for our nation today. Our heavenly Father hears our cries.
There is a scene in Matthew (Chapter 17) where the disciples are unable to cast out a demon from a tormented boy. The father approaches Jesus and begs for help, telling Christ that his disciples had been tasked for the job but had failed.
Jesus reacts: "'O unbelieving and perverse generation!'" Jesus replied. "'How long must I remain with you? How long must I put up with you? Bring the boy here to Me.' Then Jesus rebuked the demon, and it came out of the boy, and he was healed from that moment."

How ashamed the disciples must've been, because they came to him privately and asked him why they had not been able to heal the boy. Realize that some of them had just experienced the Transfiguration with Jesus.
He is blunt with them.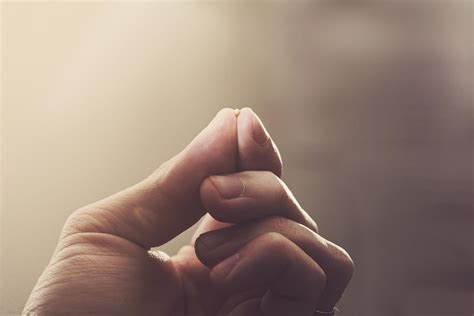 "Because you have so little faith," He answered. "For truly I tell you, if you have faith the size of a mustard seed, you can say to this mountain, 'Move from here to there,' and it will move. Nothing will be impossible for you."
Now just ponder that. A mustard seed is quite small, a dot. How mighty must a God-fearing faith be that such a small amount can cast a mountain into the sea.
As a Catholic, I do not attempt to cast out demons by myself. But I will share a story that explains how the power of Christ is so preeminent that we can call upon Him and He will work in our lives to effect miracles.
Some years ago, our family was nearly riven in half by a situation that had been brewing for years. There were periodic attempts to tamp down the issues dividing family members, but it was never really handled.
As you can imagine, there was a darkness and oppression to family life. It grew worse until a physical separation occurred. It seemed hopeless. At that point, I became humble enough to begin listening to God.
I began praying and fasting. I had a schedule of prayer so packed that my life became a life of prayer. Almost every hour I turned to God. Sometimes it seemed like I was peeling an onion, a stinky rotten onion. Why couldn't I just slice through it and find a solution to this heartbreaking problem of family division?
But as I studied Scripture, attended Church, and prayed, things eventually began to come into focus. I found that things I had thought were a problem, weren't really a problem. There was something much deeper going on.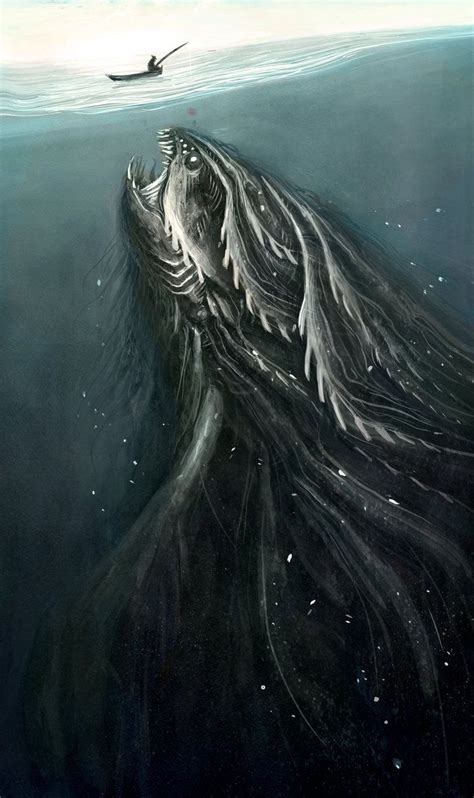 One day in my Scripture searches I came across the name of Leviathan. It's biblical. It's mentioned numerous times, always in conjunction as a beast of enormous power that no man can contend with, but which is easily vanquished by the LORD.
I mulled over the idea of Leviathan and then put it aside. It didn't seem to have much to do with my situation. However, a day later I came across another reference to Leviathan from a totally different source. That got my attention.
LEVIATHAN ATTACKS NATIONS
I began to dig in and take a look at the concept as it applied to our family situation. It seems that in Christian circles, Leviathan is often considered demonic, even a demon. It is considered to be a quiet, under-the-surface source of division within families, churches, and nations.
It works silently, growing and becoming stronger as it works its evil.
It is also known that once you have the name of a demon, it can be cast out.
Could the activity of Leviathan have been a factor in the division within my family? At that point I had to admit that our individual actions had contributed greatly to our problem. But our family had been praying to a greater or lesser degree to heal the rift.
We had been humbled. We had always considered our family as indestructible. Now, all our friends and extended family and acquaintances knew of our failures. I had been asking everybody I knew who was prayerful, for help.
I clung to a mustard seed-sized faith. I clung to Christ's promise.
And help came. Friends and family came through in ways that eased the pain.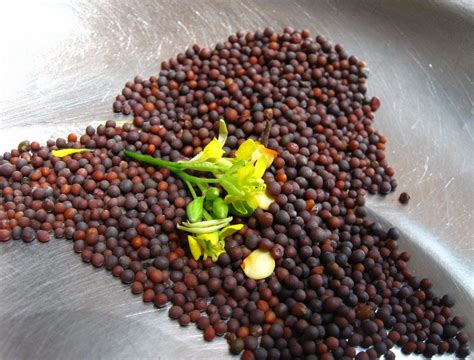 One morning, I took a drive and landed in a bucolic spot to pray. As I prayed, the word Leviathan came strongly to me. It was almost insistent. I knew that I had no power to effect an exorcism. Alone in that car, the only One who had authority was Christ Jesus.
I prayed a very simple, humble prayer. I asked the Lord Jesus Christ to cast out the spirit of division, Leviathan, from my family. Instantaneously, I felt a sense of release, as if a great weight had been lifted from me. I thanked God for the sudden deep peace that enveloped me.
As I drove back to town to stop at the store, I ran into the very family member who I had been estranged from. We talked. Within three days a full reconciliation of our family occurred.
Naturally, almost without effort. It has been permanent.
Is this type of healing possible with our nation? Of course it is. Leviathan, perhaps, has been at work through human tools like the CCP and communists embedded in our country. We've allowed CRT and other pernicious ideologies free rein within our institutions.
But God is merciful and quick to forgive, both us as individuals and us together as a nation.
Let today be a day of prayer and fasting, if you feel so inclined. Please include any Scriptures, prayers, stories and comments that you think will help heal and restore our families, our cities and states, and our beloved republic.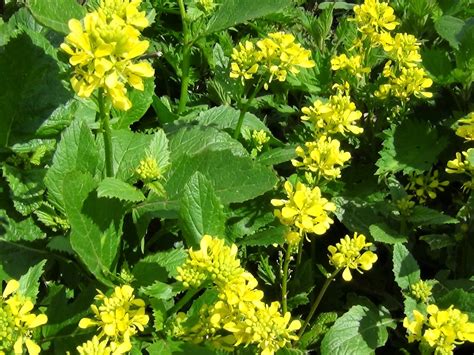 A mustard seed faith is invincible. From Pope Benedict XVI comes this quote about the mustard seed:
"The time has come to say farewell to the idea of traditionally Catholic cultures.  We are facing a new and different kind of epoch in the Church's history, where Christianity will again be characterised more by the mustard seed, where the Church will exist in small, insignificant groups that nonetheless live an intensive struggle against evil and bring the good into the world–that let God in."

Pope Benedict XVI
We may be small and insignificant in the scheme of things, but at the Qtree and Marica's Place we "live an intensive struggle against evil," and that means we are also bringing "good into the world."
God bless and keep the Qtreepers. I think something amazing will happen for all of us today.
PSALM 102
Psalm 102 (for the KJV and the Tehillim). It is Psalm 101 in the Douay Rheims Bible
 (A Prayer of the afflicted, when he is overwhelmed, and poureth out his complaint before the LORD.)
1 Hear my prayer, O LORD, and let my cry come unto thee.
2 Hide not thy face from me in the day when I am in trouble; incline thine ear unto me: in the day when I call answer me speedily.
3 For my days are consumed like smoke, and my bones are burned as an hearth.
4 My heart is smitten, and withered like grass; so that I forget to eat my bread.
5 By reason of the voice of my groaning my bones cleave to my skin.
6 I am like a pelican of the wilderness: I am like an owl of the desert.
7 I watch, and am as a sparrow alone upon the house top.
8 Mine enemies reproach me all the day; and they that are mad against me are sworn against me.
9 For I have eaten ashes like bread, and mingled my drink with weeping,
10 Because of thine indignation and thy wrath: for thou hast lifted me up, and cast me down.
11 My days are like a shadow that declineth; and I am withered like grass.
12 But thou, O LORD, shalt endure for ever; and thy remembrance unto all generations.
13Thou shalt arise, and have mercy upon Zion: for the time to favour her, yea, the set time, is come.
14 For thy servants take pleasure in her stones, and favour the dust thereof.
15 So the heathen shall fear the name of the LORD, and all the kings of the earth thy glory.
16 When the LORD shall build up Zion, he shall appear in his glory.
17 He will regard the prayer of the destitute, and not despise their prayer.
18 This shall be written for the generation to come: and the people which shall be created shall praise the LORD.
19 For he hath looked down from the height of his sanctuary; from heaven did the LORD behold the earth;
20 To hear the groaning of the prisoner; to loose those that are appointed to death;
21 To declare the name of the LORD in Zion, and his praise in Jerusalem;
22 When the people are gathered together, and the kingdoms, to serve the LORD.
23 He weakened my strength in the way; he shortened my days.
24 I said, O my God, take me not away in the midst of my days: thy years are throughout all generations.
25 Of old hast thou laid the foundation of the earth: and the heavens are the work of thy hands.
26 They shall perish, but thou shalt endure: yea, all of them shall wax old like a garment; as a vesture shalt thou change them, and they shall be changed:
27 But thou art the same, and thy years shall have no end.
28 The children of thy servants shall continue, and their seed shall be established before thee.