That was my question.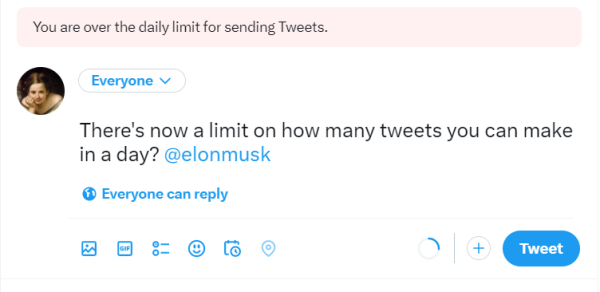 I went to the link provided and took a look at what limits there are: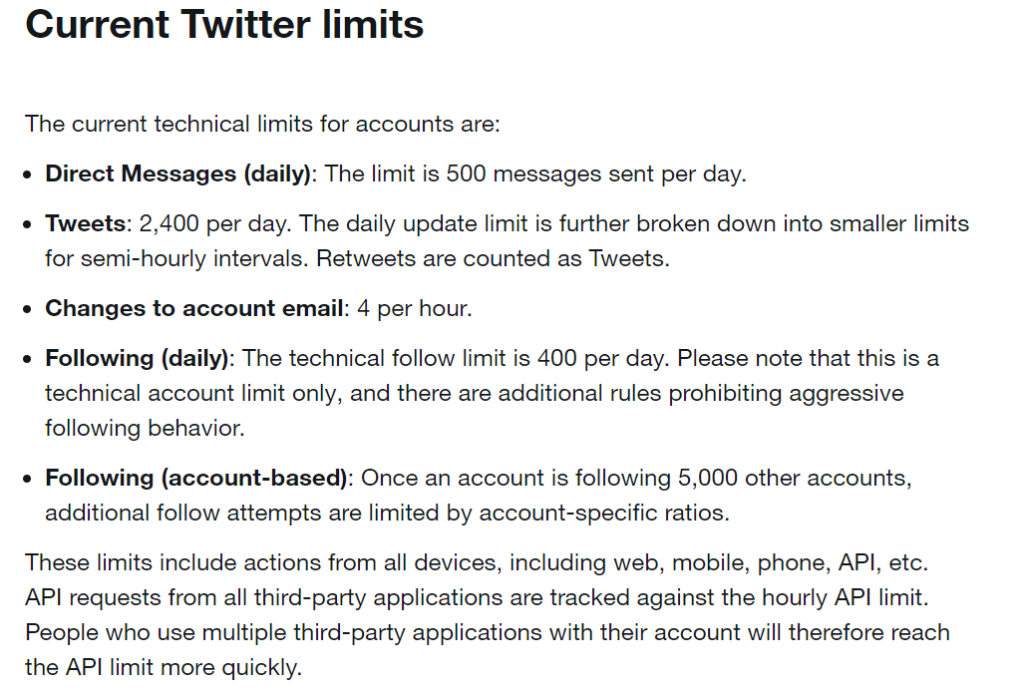 Across the board, there were people posting "test" and "Hello" and other messages of that variety. Have the algorithm elves been busy?????
As it happens, I retweet the tweets I bring here just to have a place to stash them. Well…after that little surprise, I stashed the links with the article links. HA!
Why did this happen on WEDNESDAY, FEBRUARY 8, 2023, of all days? Did this have something to do with it?
Mmmm…wouldn't put it past our own intelligence people.
The issue seemed to partially clear around 6PM CST. Another theory on what was going on:
And that was not the only thing that exploded yesterday.
No $#!+. Several of us figured that out at the time.
Rounding out the Sundance links:
The approved GOPe script, a construct of multinational financial influence and background motive, was/is intended to write President Donald Trump out of the Republican political framework. Governor Huckabee-Sanders went along with the plan. She, along with all of the non-pretenders, knows this, as all of them do. It is a sad acceptance to realize just how metastasized the political cancer has become, and how few can hold firm against the power of the corrupt political apparatus.
And all this surfaced AFTER I collected a lot of this:
Well, that was fast after a good chunk of the country went back to work.
Don't mess with seniors and their social security. They worked for it. And the politicians have been dipping their hands in that till for decades to cover their hair-brained schemes.
BIG PROBLEM! It's really not that women WANT to kill their children. It's that their support systems want them to. In that case, we have a pretty serious cultural issue.
This one is a definite losing argument for the rats. If they actually do it, the efforts will go the same way as the artisan cheese aged on wood did. POOF! The cooks among them will complain.
Shall we count the ways? If the clot shots don't kill young, fertile women, this might do it if the drug is administered incorrectly or too often. No real women, no babies. It's that simple. Depop.
Another country shuns the petrodollar.
Criticism? Horror is closer.
Must watch short video at the link 👇:
Rats are jumping ship. Did he really have to go to the hockey players, though?
They want us to eat bait.
Jesse Watters had a great prime time show on Wednesday.
What the…you know the word I want to use.
I don't see the board members listed on the website or at wiki. They are funded by Donors Trust.
There's something fishy here. There's no annual report or financials on the website, which is supposed to be done for all non-profits. Trust me, I used to manage content on websites for multiple non-profits, and this was part of my job. The other shoe may well drop later in the week.
TWEETS:
Jesus is a man. He called God Father. How hard is this?
If someone could find said report, that would be great.
She does get that Babylon Bee is satire, right?
🤡🤡🤡
Not the first time this has happened in an earthquake. Saw it with a tornado as well.
Thomas, Alito, Gorsuch and Sotomayor.
Eustice Mullins made the same argument in his book Murder by Injection.
I have two cousins expecting as I type. One of them, I know, did not take shots just for this reason. She's expecting a girl in July.
MEMES: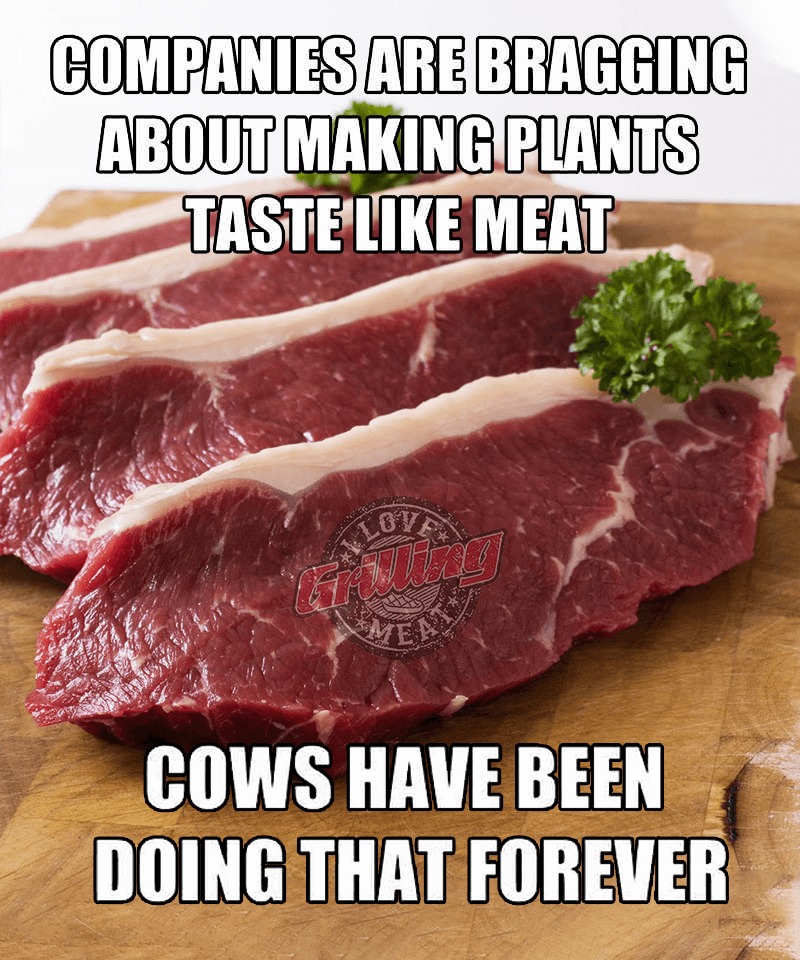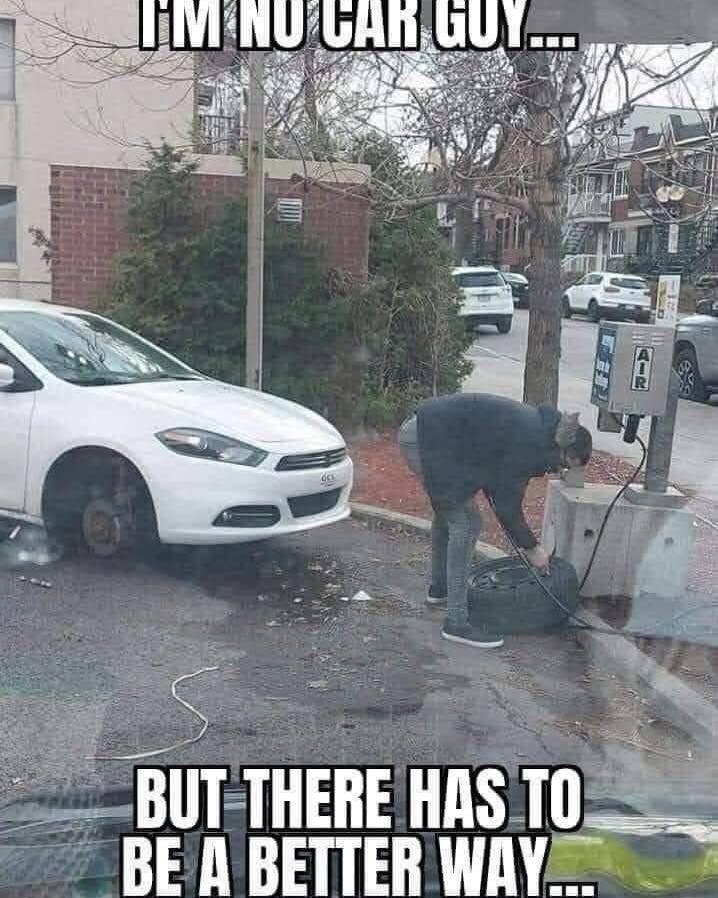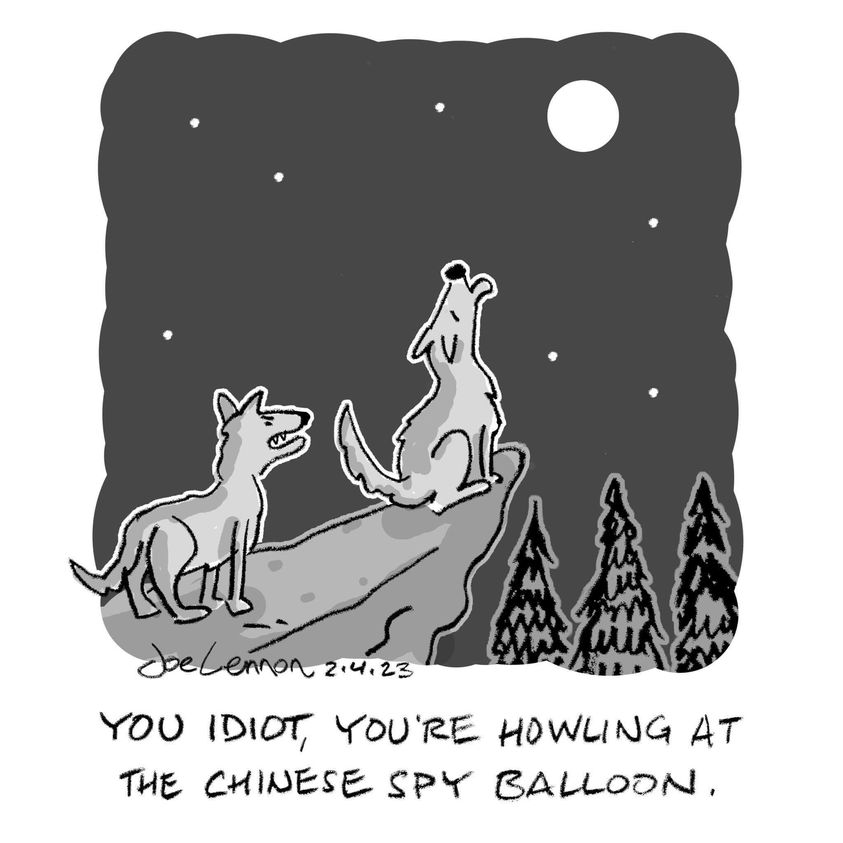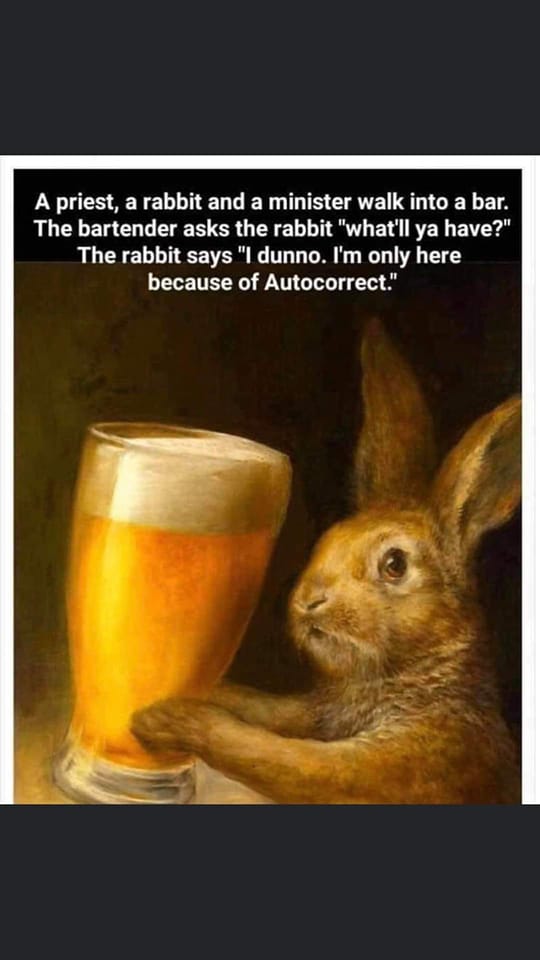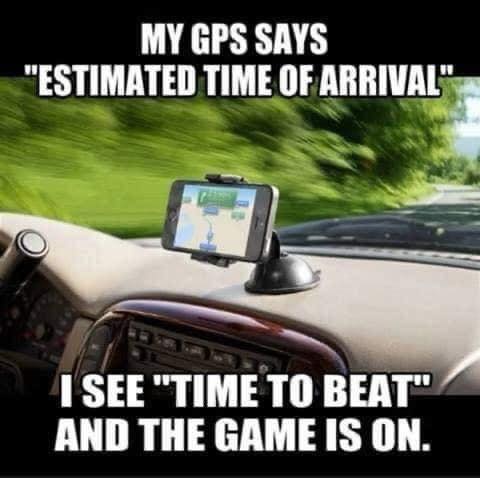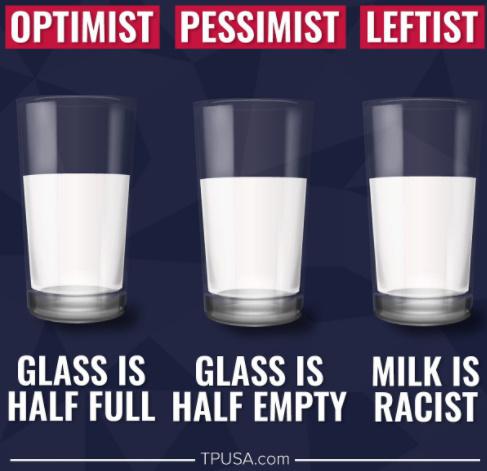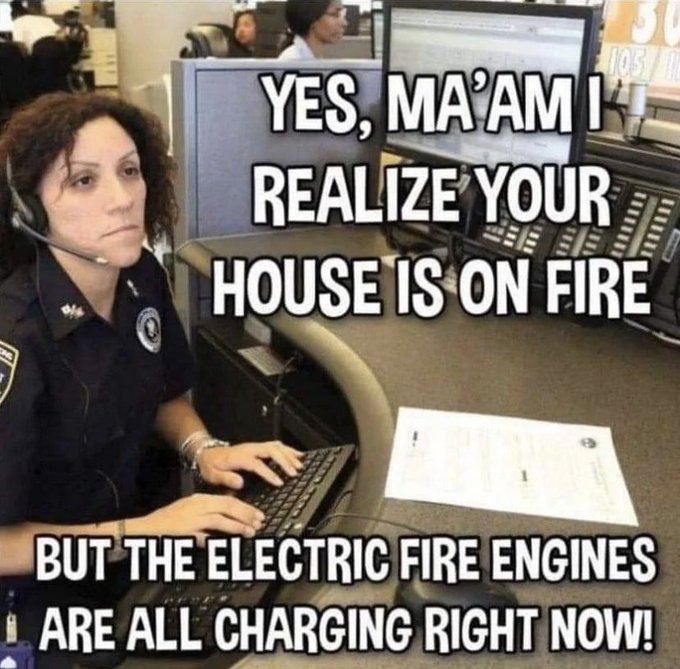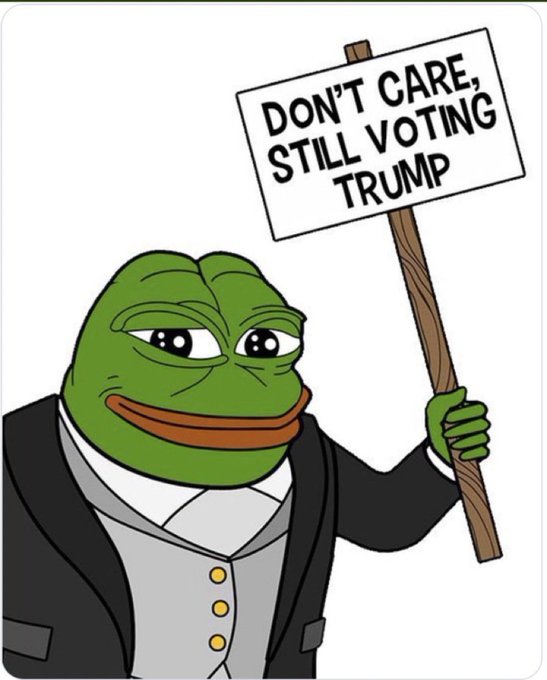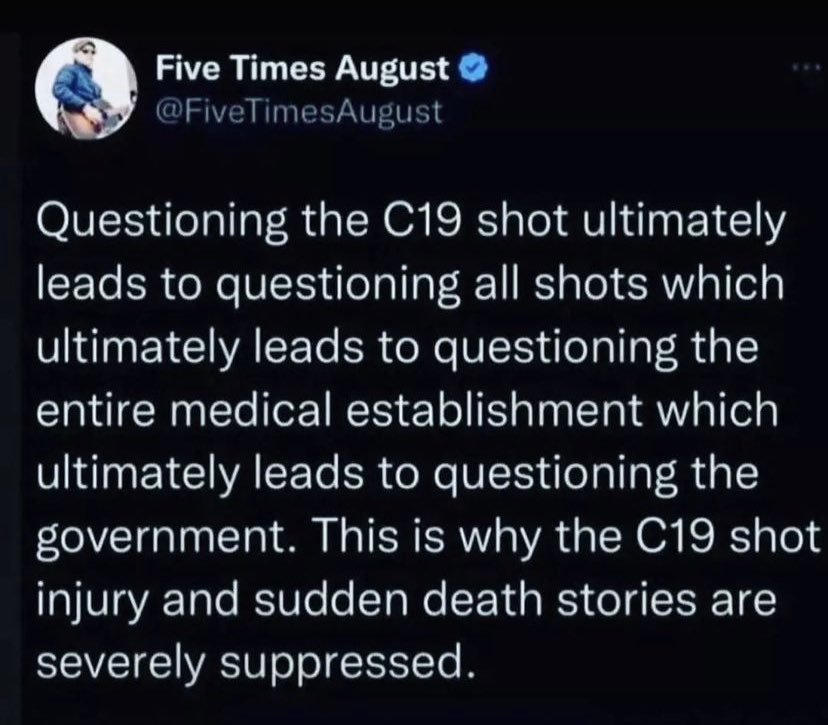 I know it's dance tune day, but this popped into my feed, and it's just too good to skip.
See the Sacred Scripture section for why I love this tune.
____________________________________
And now for the business portion.
Please review our HOST and site owner's Guidelines for posting and discussion for this site. Wolf is kind enough to put up with *most* of us and our antics after thorough vetting. Violators of the baiting and deliberately attempting to divide the group rules WILL face consequences.
The discourse on this site is to be CIVIL – no name calling, baiting, or threatening others here is allowed. Company manners are appreciated. Those who are so inclined may visit Wolf's other sanctuary, the U-Tree, to slog out discussions best saved for a wrestling mat. If, for some reason, this site is not available, head over to the UTree and visit the post at the top of the list or the closest rescue thread.
This site is a celebration of the natural rights endowed to humans by our Creator as well as those enshrined in the Bill of Rights adopted in the founding documents of the United States of America. Within the limits of law, how we exercise these rights is part of the freedom of our discussion.
THAT MEANS THAT ALL OF US HERE ARE ENTITLED TO OUR OPINIONS AND PREJUDICES, ETC., SO LONG AS THEY CAUSE NO PHYSICAL HARM TO OTHERS OR DOXX OUR FELLOW TREE DWELLERS.
All opinions here are valued for the diversity they bring to the issues, and the shaping of understanding regarding topics for which many of us do not have all information. Correcting the record on any one topic is appreciated.
Be careful in expressing thoughts as we would all like to think well of the rest of the group, and ill-thought out comments have a way of wrecking that for everyone.
Fellow tree dweller, the late Wheatie, gave us some good reminders on the basics of civility in political discourse:
No food fights
No running with scissors
If you bring snacks, be sure they are made with bacon
Auntie DePat's requests as we are all supposedly adults and don't just play them on TV like the body doubles pretending to be the squatter in chief:
If you see something has not been posted, do us all a favor, and post it. Please, do not complain that it has not been done yet.
The scroll wheel on your mouse can be your friend. As mature adults, please use it here in the same manner you would in avoiding online porn.
Thank you so much for any and all attention to such details. It is GREATLY appreciated by more than one party here.
____________________________________________________
Remember that Holst above? Well….
Yes, I have that descant on verse three practically memorized. We sing it a bit faster, though.
GENESIS 2:18-25
18Then the LORD God said, "It is not good that the man should be alone; I will make him a helper fit for him." 19So out of the ground the LORD God formed every beast of the field and every bird of the air, and brought them to the man to see what he would call them; and whatever the man called every living creature, that was its name. 20The man gave names to all cattle, and to the birds of the air, and to every beast of the field; but for the man there was not found a helper fit for him. 21So the LORD God caused a deep sleep to fall upon the man, and while he slept took one of his ribs and closed up its place with flesh; 22and the rib which the LORD God had taken from the man he made into a woman and brought her to the man. 23Then the man said, "This at last is bone of my bones and flesh of my flesh; she shall be called Woman, because she was taken out of Man." 24Therefore a man leaves his father and his mother and cleaves to his wife, and they become one flesh. 25And the man and his wife were both naked, and were not ashamed.
PSALMS 128:1-5
1Blessed is every one who fears the LORD, who walks in his ways! 2You shall eat the fruit of the labor of your hands; you shall be happy, and it shall be well with you. 3Your wife will be like a fruitful vine within your house; your children will be like olive shoots around your table. 4Lo, thus shall the man be blessed who fears the LORD. 5The LORD bless you from Zion! May you see the prosperity of Jerusalem all the days of your life!
MARK 7:24-30
24And from there he arose and went away to the region of Tyre and Sidon. And he entered a house, and would not have any one know it; yet he could not be hid. 25But immediately a woman, whose little daughter was possessed by an unclean spirit, heard of him, and came and fell down at his feet. 26Now the woman was a Greek, a Syrophoeni'cian by birth. And she begged him to cast the demon out of her daughter. 27And he said to her, "Let the children first be fed, for it is not right to take the children's bread and throw it to the dogs." 28But she answered him, "Yes, Lord; yet even the dogs under the table eat the children's crumbs." 29And he said to her, "For this saying you may go your way; the demon has left your daughter." 30And she went home, and found the child lying in bed, and the demon gone.
And what I really thought about bringing to the daily:
The text is from St. Augustine of Hippo.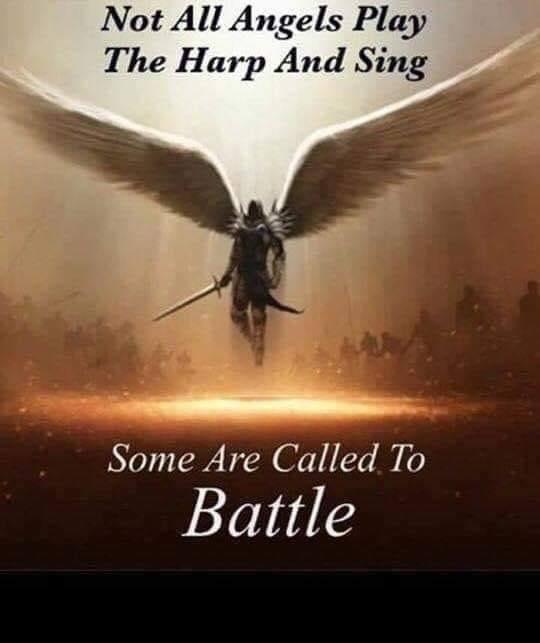 _____________________________________________________
SATIRE!