Where to start?
We're more likely to follow the money, but, hey, we all need to follow something.
Okay, here we go:
Since when have government standards on nutrition been right?
Unless one was asleep, for a couple of days to three years, the United States had yet another crisis brewing to a froth over the past weekend. The results of Slaughterhouse Ten, those banks declining by -10% on the Casino Stock Exchange, will be ongoing amid the septuagenarian-led responses at the Federal Reserve, the Treasury and by the Commander-in-Chief. This assured crisis is left to the tired and inflexible bones of three persons never known to be particularly creative, gifted with crisis management, or messaging to guide a country through the assured hardships that lay ahead. Unlike others, I will not continue to lay blame at their doorstep (in totality, this time) however. The overt wasting of our Founders' inheritance, the rights and liberties that came at a dear price (not always perfectly shared across The People), is actively and maliciously attributable to forces within and international actors that grip us like a boa constrictor.
University of North Carolina tries to hide from the past.
In what may constitute the most tone deaf response to an academic scandal in history, Stanford University is advising conservative students involved with the recently cancelled Federalist Society event that they can "reach out" to various resources, including DEI Dean Tirien Steinbach who helped shutdown the event. It is akin to the Oscars telling Chris Rock that Will Smith is available as an emotional support coach. You know what is emotionally therapeutic for those denied free speech? Free speech.
Even Jonathan Turley is waking up to the baloney.
Put that with COVID shots, and it sets up some REALLY unhealthy living in the UK.
Leahy and Daschle? Both are Dems. What did they know?
Imagine that.
Go woke, get raped. Wait for it.
As Silicon Valley Bank's customers panicked about their money stuck at the lender last week, some deep-pocketed nonprofits, including major foundations, privately floated an unorthodox idea: Giving cash infusions to startups in exchange for their agreement to certain diversity and ESG (environmental, social, and governance) principles, people familiar with the matter said.

The government's move on Sunday to protect all uninsured deposits made those funds unnecessary. But the proposal reflects the growing, opportunistic demands of venture capital investors, like university endowments and nonprofits, which have been sending questionnaires to VCs they back about diversity numbers, greenhouse gas emissions, and other governance issues.
The swamp is actively pushing for a man the main street voters in the blue collar world would rather have as a player to be named later.
And now for the it's just too coincidental to be a coincidence from the Ides of March:
Both pieces revolve around the efforts to rid the nation of central banks and bankers. Andrew Jackson succeeded and that lasted about eighty years. President Kennedy gave it a shot and was publicly executed for his efforts. President Donald Trump also would like to see the end of the central bank known as the Federal Reserve. For some reason, the author of the second Substack piece seems to believe that Trump would be pushing us toward Bitcoin – famous for the Pepe frog – rather than a currency backed in a commodity. Some of us think President Trump is smarter than that, but that's the supposition of the author.
Along the way, it is noticed that BOTH pieces were published on March 15, the Ides of March, and the deadline for tax payment in the Roman Empire. Yes, Julius Caesar was stabbed on the date, but there is more significance than just his death.
March 15 also happens to be Andrew Jackson's birthday.
Put all that together along with a lot of tweeting that happened on March 15 over the years, and the author of the second piece makes some really rather out there arguments for the importance of the numbers 3,1, and 5 in the coded communications being passed around by Trump and others for which we in the cheap seats do not have a decoder ring. Along the way, said author takes us down numerical gematria lane. For many years, I discounted much of the idea of gematria, until I heard the famous, and AMAZINGLY knowledgeable Jimmy Akin explain that the number of the Beast in the Apocalypse (Book of Revelation) is/was gematria in multiple languages for Nero. Listen to his explanation here if the reader likes. I should have it cued up to 44:47 where the question regarding the Beast is asked. (And, yes, Fr. G.R., my sophomore religion teacher, did tell us that the Beast was Nero and Nero's Rome.)
TWEETS:
Now they tell the people. [FACEPALM]
He created the world's most popular operating system? Which was ripped off from another operating system, and he strong-armed computer makers to put HIS system on their product exclusively? With VISTA I managed to crash the internet in an entire building one time.
The Sacramento Bee has apologized, and Charlie is considering legal action.
ICYMI:
Did I already post this?
MEMES: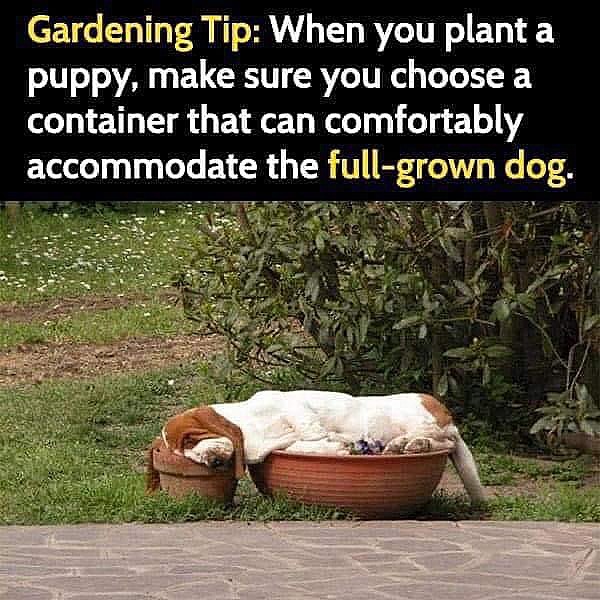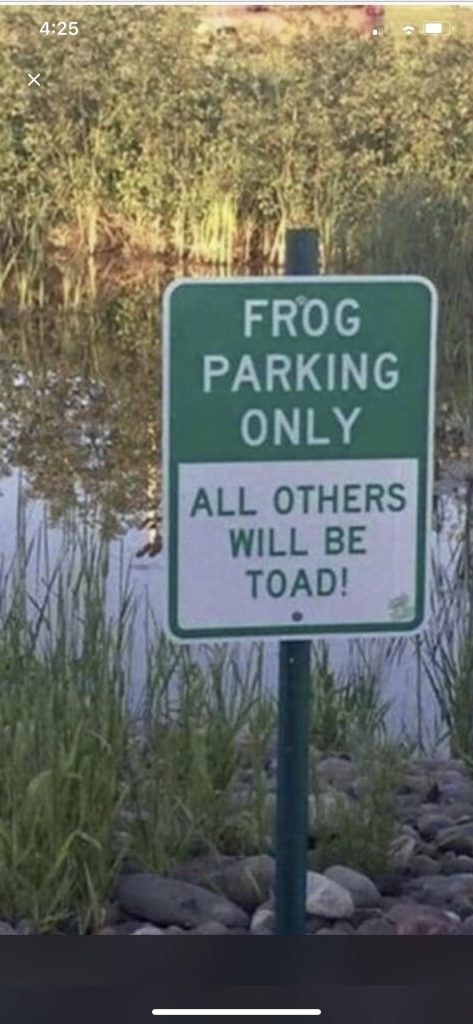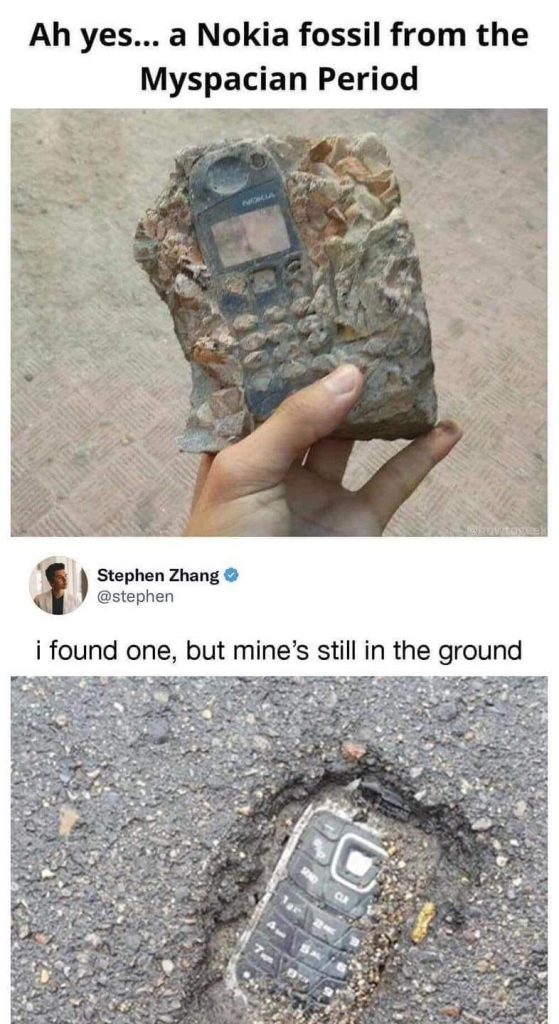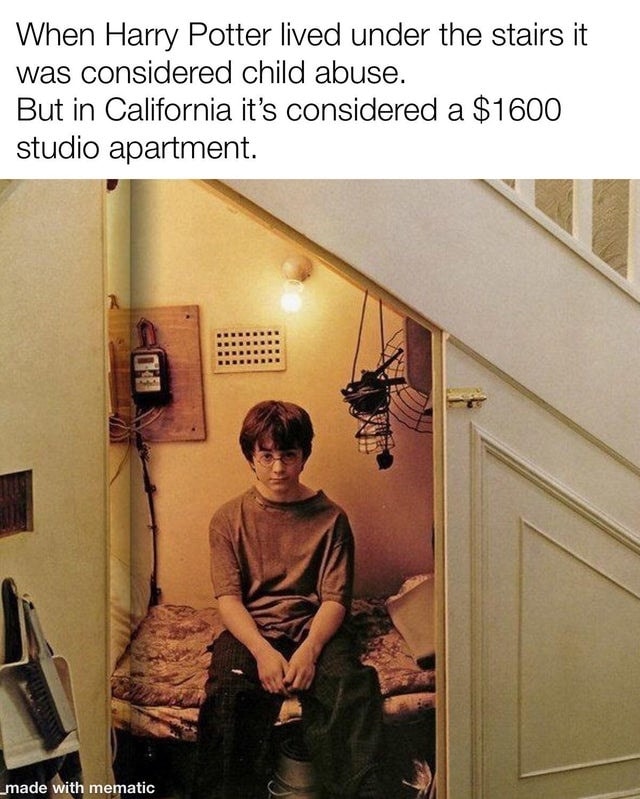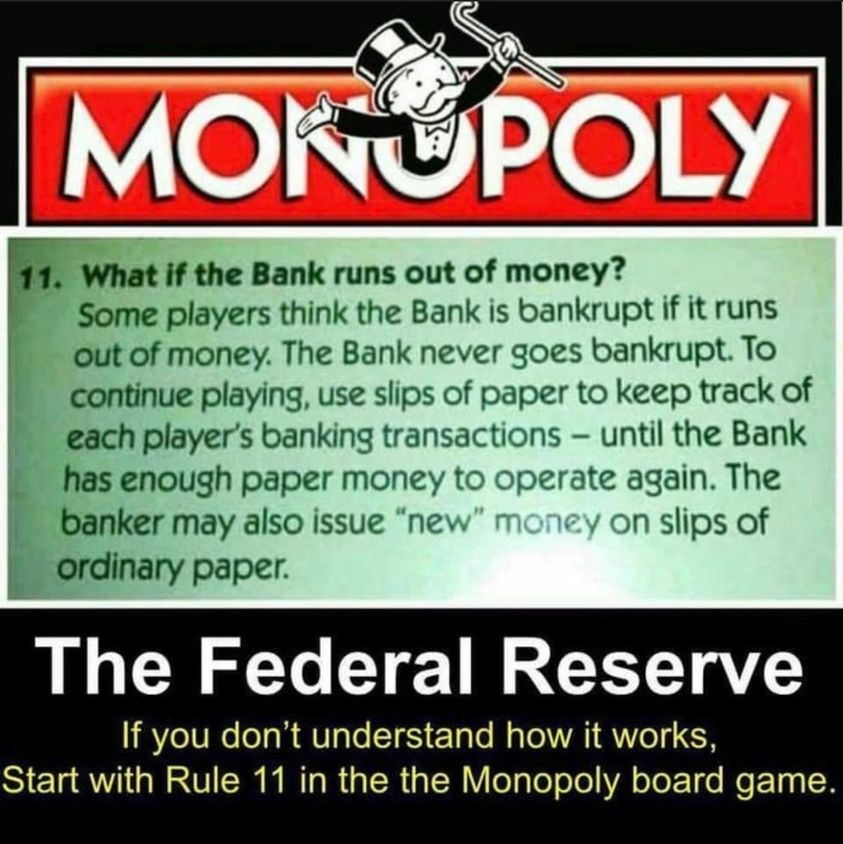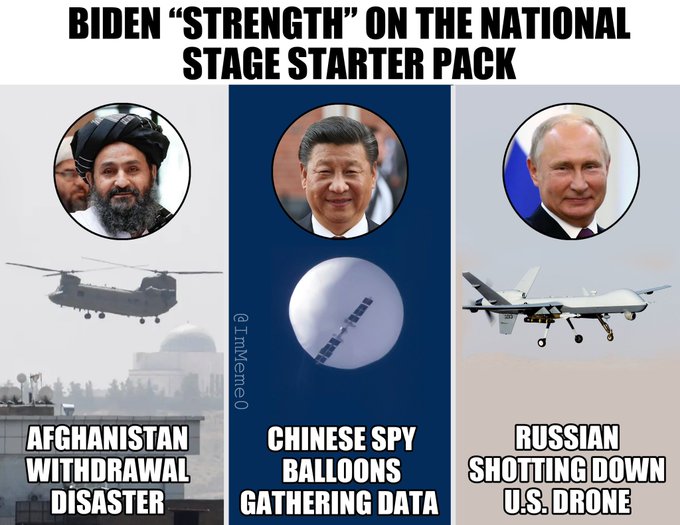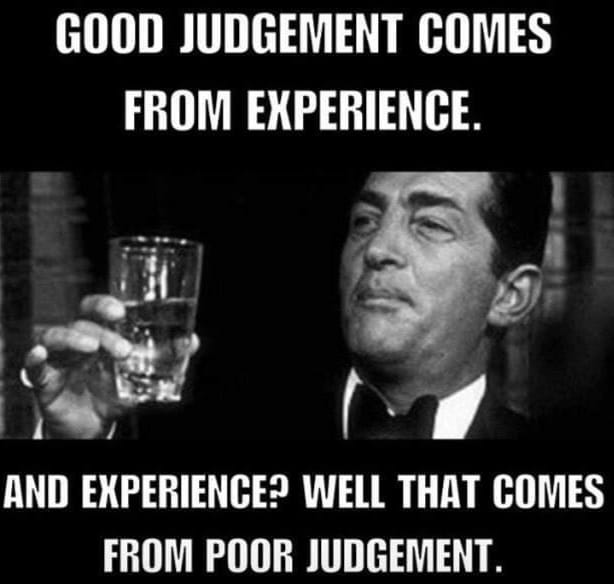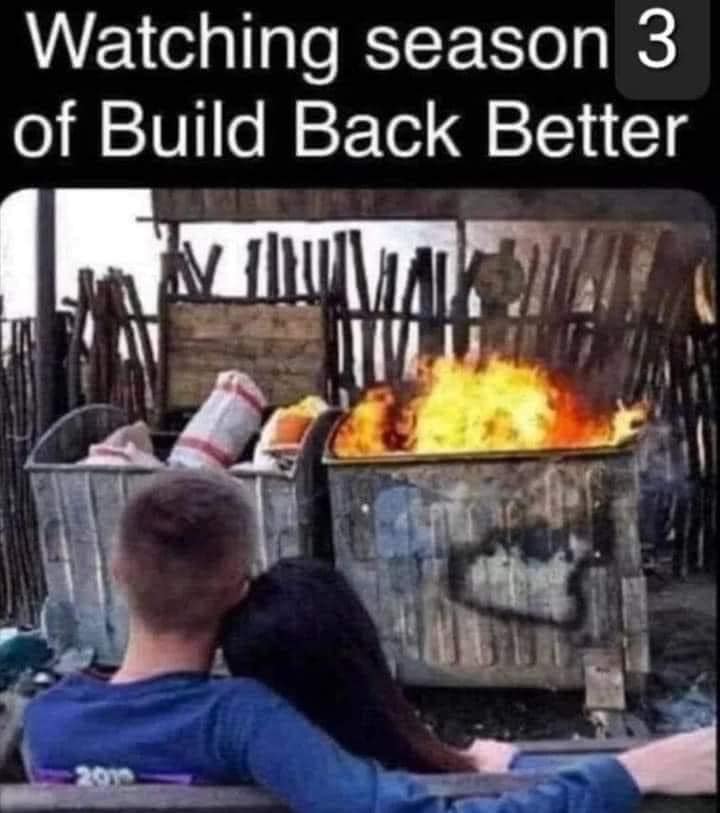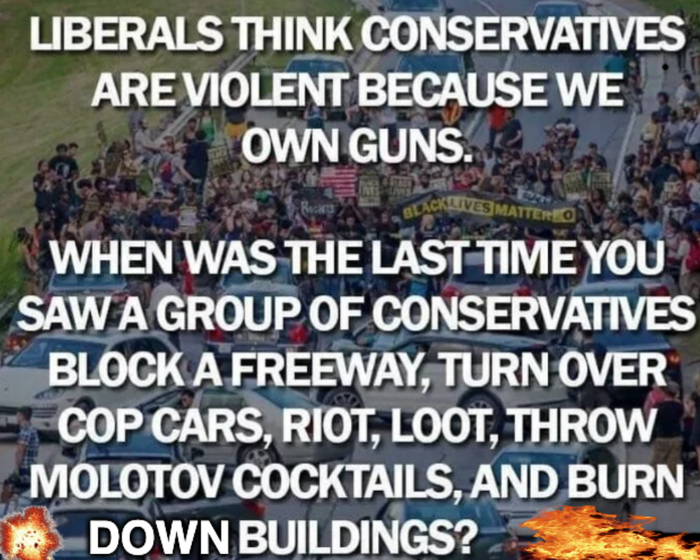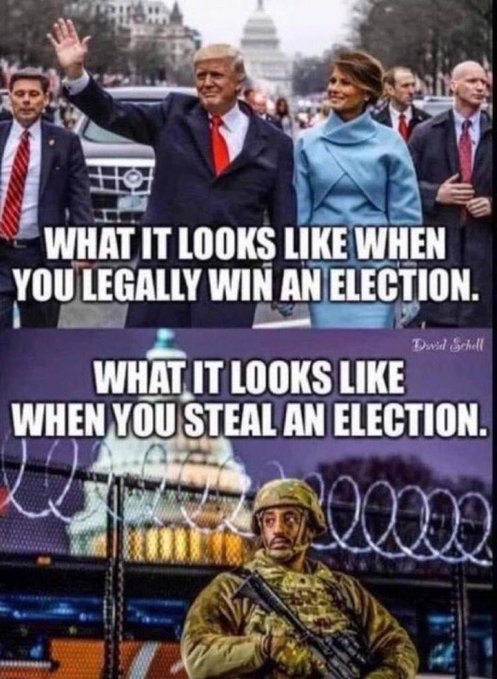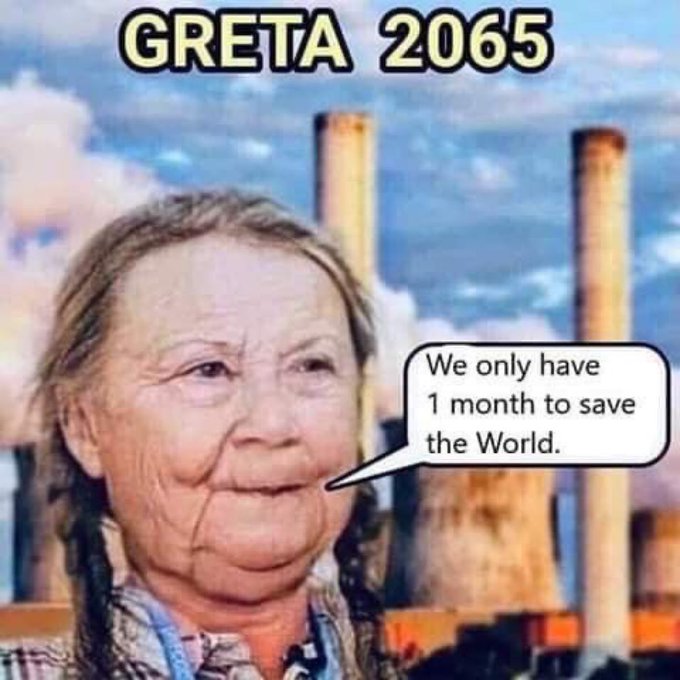 ____________________________________
And now for the business portion.
Please review our HOST and site owner's Guidelines for posting and discussion for this site. Wolf is kind enough to put up with *most* of us and our antics after thorough vetting. Violators of the baiting and deliberately attempting to divide the group rules WILL face consequences.
The discourse on this site is to be CIVIL – no name calling, baiting, or threatening others here is allowed. Company manners are appreciated. Those who are so inclined may visit Wolf's other sanctuary, the U-Tree, to slog out discussions best saved for a wrestling mat. If, for some reason, this site is not available, head over to the UTree and visit the post at the top of the list or the closest rescue thread.
This site is a celebration of the natural rights endowed to humans by our Creator as well as those enshrined in the Bill of Rights adopted in the founding documents of the United States of America. Within the limits of law, how we exercise these rights is part of the freedom of our discussion.
THAT MEANS THAT ALL OF US HERE ARE ENTITLED TO OUR OPINIONS AND PREJUDICES, ETC., SO LONG AS THEY CAUSE NO PHYSICAL HARM TO OTHERS OR DOXX OUR FELLOW TREE DWELLERS.
All opinions here are valued for the diversity they bring to the issues, and the shaping of understanding regarding topics for which many of us do not have all information. Correcting the record on any one topic is appreciated.
Be careful in expressing thoughts as we would all like to think well of the rest of the group, and ill-thought out comments have a way of wrecking that for everyone.
Fellow tree dweller, the late Wheatie, gave us some good reminders on the basics of civility in political discourse:
No food fights
No running with scissors
If you bring snacks, be sure they are made with bacon
Auntie DePat's requests as we are all supposedly adults and don't just play them on TV like the body doubles pretending to be the squatter in chief:
If you see something has not been posted, do us all a favor, and post it. Please, do not complain that it has not been done yet.
The scroll wheel on your mouse can be your friend. As mature adults, please use it here in the same manner you would in avoiding online porn.
Thank you so much for any and all attention to such details. It is GREATLY appreciated by more than one party here.
____________________________________________________
JEREMIAH 7:23-28
23But this command I gave them, `Obey my voice, and I will be your God, and you shall be my people; and walk in all the way that I command you, that it may be well with you.' 24But they did not obey or incline their ear, but walked in their own counsels and the stubbornness of their evil hearts, and went backward and not forward. 25From the day that your fathers came out of the land of Egypt to this day, I have persistently sent all my servants the prophets to them, day after day; 26yet they did not listen to me, or incline their ear, but stiffened their neck. They did worse than their fathers. 27"So you shall speak all these words to them, but they will not listen to you. You shall call to them, but they will not answer you. 28And you shall say to them, `This is the nation that did not obey the voice of the LORD their God, and did not accept discipline; truth has perished; it is cut off from their lips.
LUKE 11:14-23
14Now he was casting out a demon that was dumb; when the demon had gone out, the dumb man spoke, and the people marveled. 15But some of them said, "He casts out demons by Be-el'zebul, the prince of demons"; 16while others, to test him, sought from him a sign from heaven. 17But he, knowing their thoughts, said to them, "Every kingdom divided against itself is laid waste, and a divided household falls. 18And if Satan also is divided against himself, how will his kingdom stand? For you say that I cast out demons by Be-el'zebul. 19And if I cast out demons by Be-el'zebul, by whom do your sons cast them out? Therefore they shall be your judges. 20But if it is by the finger of God that I cast out demons, then the kingdom of God has come upon you. 21When a strong man, fully armed, guards his own palace, his goods are in peace; 22but when one stronger than he assails him and overcomes him, he takes away his armor in which he trusted, and divides his spoil. 23He who is not with me is against me, and he who does not gather with me scatters.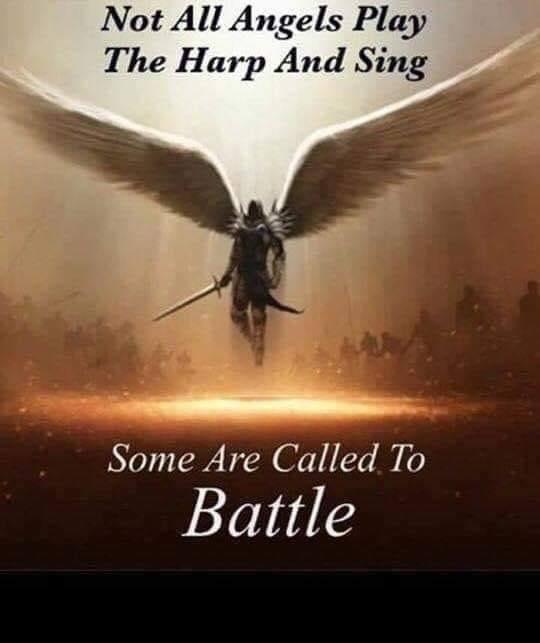 _____________________________________________________
SATIRE!