Ingredients
1 1/2 ounces Campari
1 1/2 ounces sweet vermouth
Soda water, chilled, to top
Garnish: orange twist
Steps
Fill a highball glass with ice, then add the Campari and sweet vermouth.
Top with the soda water and stir gently to combine.
Garnish with an orange twist.
The term "American System" was coined by the statesman Henry Clay in the early 19th century, but it refers to something as old as the republic itself—the use of public policy to support domestic manufacturing and develop emerging industries. You wouldn't know it from today's market-liberal economists, but this has been the preferred approach of virtually every major leader in our country's history.
DP – Uh, Marco, when push comes to shove, are you going to be the one sponsoring the bills to get such policies in place?
Sad. We still have a box of the maps that came in the various issues back in the day.
This is NOT a good development for those of us who write.
Tweety Tweets:
With just a pinch of arson.
Boo effing who.
LANGUAGE WARNING!!!!!!!!!!!!
Just pull the plug already.
MEME STASH:
It's true.
July, for the record.
And now for the business portion of the post borrowed from Tuesday:
Guidelines for posting and discussion on this site were outlined by our host, WolfM00n. Please, review them from time to time.
The discourse on this site is to be CIVIL – no name calling, baiting, or threatening others here is allowed. Those who are so inclined may visit Wolf's other sanctuary, the U-Tree, to slog it out. There is also a "rescue" thread there for members of the Tree to rendezvous if the main site goes kablooey. A third site has been added for site outages of longer duration.
This site is a celebration of the natural rights endowed to humans by our Creator as well as those enshrined in the Bill of Rights adopted in the founding documents of the United States of America. Within the limits of law, how we exercise these rights is part of the freedom of our discussion. In that spirit, though, threats of violence real or hypothetical are out of bounds.
Fellow tree dweller the late Wheatie gave us some good reminders on the basics of civility in political discourse:
No food fights.
No running with scissors.
If you bring snacks, bring enough for everyone.
And Auntie DePat's requests:
If you see something has not been posted, do us all a favor, and post it. Please, do not complain that it has not been done yet.
The scroll wheel on your mouse can be your friend. As mature adults, please use it here in the same manner you would in avoiding online porn.
_____________________________________________________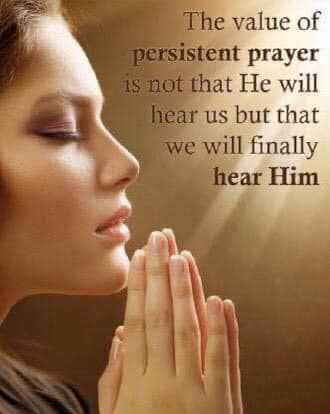 PSALMS 128:1-5
1Blessed is every one who fears the LORD, who walks in his ways! 2You shall eat the fruit of the labor of your hands; you shall be happy, and it shall be well with you. 3Your wife will be like a fruitful vine within your house; your children will be like olive shoots around your table. 4Lo, thus shall the man be blessed who fears the LORD. 5The LORD bless you from Zion! May you see the prosperity of Jerusalem all the days of your life!
MATTHEW 8:1-4
1When he came down from the mountain, great crowds followed him; 2and behold, a leper came to him and knelt before him, saying, "Lord, if you will, you can make me clean." 3And he stretched out his hand and touched him, saying, "I will; be clean." And immediately his leprosy was cleansed. 4And Jesus said to him, "See that you say nothing to any one; but go, show yourself to the priest, and offer the gift that Moses commanded, for a proof to the people."
SATIRE!
Have a good weekend!