Cover image: Storming Fort Wagner by Kurz and Allison – Union soldiers storming the walls of Fort Wagner on Morris Island, South Carolina, and engaging some Confederate soldiers in hand-to-hand combat. USA Civil War, 1863
Here we are. Waiting.
In the meantime, remember, no one ever said this was going to be easy, or quick, or full of this sort of scene.
The day after President Trump himself signed a XVII post, these appeared:
Nov 2 2017
36Anonymous ID: pGukiFmX No.147581302
Nov 1 2017 23:54:52 (EST)

Military Intelligence.
No media.
No leaks.
How many MI generals have been in/out of WH in the past 30 days?
Focus on Flynn.
Background and potential role.
What is the common denominator in terms of military backgrounds close to POTUS?
Why did Soros transfer the bulk of his 'public' funds to a NPO?
Why is this relevant?
Who owes a lot to very bad actors?
How can she repay as payment was made under promise of victory.
What cash payments occurred by BO during the last 90 of his Presidency to foreign states and/ or organizations?
What slush fund did AG Sessions (through DOJ) put an end to?
How does Soros, Obama, Clinton, Holder, Lynch, etc all net many millions of dollars (normally within a single tax year).
What was negotiated on the tarmac between BC and Lynch?
Remember it was expected HRC was going to win during this time period.
What if the wizards and warlocks tipped off a local reporter as to the supposed unscheduled stop?
What if the NSA under the personal direction from Adm R had this meeting miscat and logged under a false identity to prevent bad actors from locating while also verifying to said players all was clear _ no logs.
What really happened when the wizards and warlocks revealed what they had?
Was Comey forced into the spotlight shortly thereafter not by choice? Right before the election no doubt which would cast suspicion?
These are crumbs and you cannot imagine the full and complete picture.
If Trump failed, if we failed, and HRC assumed control, we as Patriots were prepared to do the unthinkable (this was leaked internally and kept the delegate recount scam and BO from declaring fraud).
Dig deeper – missing critical points to paint the full picture.
There is simply no other way than to use the military. It's that corrupt and dirty.
Please be safe and pray for those in harms way as they continually protect and serve our great country.

37
Anonymous ID: pGukiFmX No.147581516
Nov 1 2017 23:57:23 (EST)

They are the true Patriots. We will never forget. Let these coming days be remembered in our history as the time we fought to recapture the republic from those evil bad actors who for so long have sacrificed the good people of this land for their own personal gain.
Fight the good fight.
LET JUSTICE BE SERVED.
On Sunday, our very own P-Rex laid out the scenario in which we find ourselves, and the confusion surrounding it as well as the hopeful signs.
prognosticatasaurusrex January 17, 2021 18:41
Telling things…NO Biden transition appointee hearings on schedule or conducted
Kamalla STILL has not resigned from the Senate
50 THOUSAND troops in DC.
Roadblocks in and out of DC
Communications blackout jammers reported
steel fence around the Capitol, SCOTUS, and other govt buildings, with the bolts on the WRONG side.
No hype of the inauguration by the MSM
DESPERATELY trying to remove a guy with THREE days left
LIVE ammo and deadly force authorized
POTUS going to joint base Andrews
First family "evacuated BEFORE the 20th
Pence going to the 10th mountain division base
NO farewell address from Trump
EVERYTHING Pompeo says
EVERYTHING Miller, Durham, the acting AG, and Watnick do NOT say
enough supplies, firepower, and materials and manpower in DC for a SIEGE or a WAR.
The palpable fear IN THE AIR..AND not ON our SIDE.

ALL for a VIRTUAL inauguration. One in which NO Biden crowds will appear, and one in which NO MAGA protests will happen , at Trump's request.

NONE of this NORMAL in the LEAST

You tell ME, WHY?

Logic.

IMHO it can ONLY be ONE of three things

1.FEAR from the Cabal that the masses will rise up (not gonna happen when they EXPECT it…DUH)
2.WAR is about to break out between the Cabal and someone or US and China?
3.Shit is ABOUT to hit the proverbial FAN for Biden and his usurpers.
And a reminder: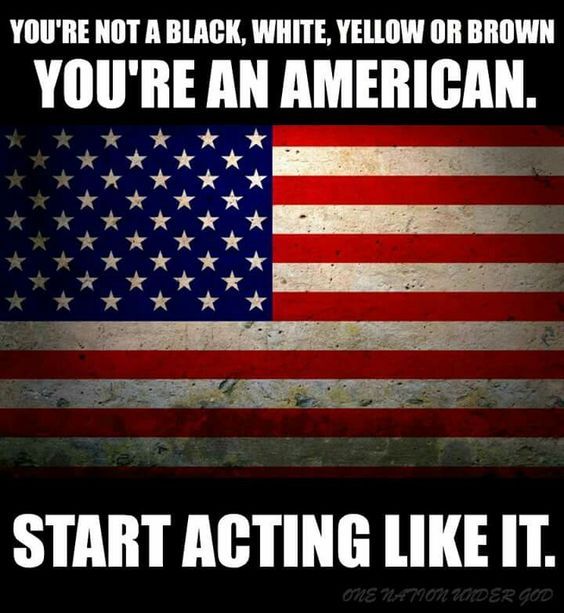 Of course, this does not mean committing felonies, but standing up to the forces that want to tear this nation – and humanity apart. The very people XVII told us will be destroyed by the time this movie comes to an end.
And now for something completely different. (Yes, President Garfield opposed central banks…and he got shot for it.)
Your weekly reminder to take the pledge:
"I do solemnly swear (or affirm) that I will support and defend the Constitution of the United States against all enemies, foreign and domestic; that I will bear true faith and allegiance to the same; that I take this obligation freely, without any mental reservation or purpose of evasion; and that I will well and faithfully discharge the duties of the office on which I am about to enter: So help me God."
And now for the nitty gritty of the Q Tree 5 minute, stand up, Tuesday morning meeting version of the Daily Thread.
Ahem.
Guidelines for posting and discussion on this site were outlined by our host, WolfM00n. Please, review them from time to time.
The discourse on this site is to be CIVIL – no name calling, baiting, or threatening others here is allowed. Those who are so inclined may visit Wolf's other sanctuary, the U-Tree, to slog it out with anyone who happens to still be hanging out there.
This site is a celebration of the natural rights endowed to humans by our Creator as well as those enshrined in the Bill of Rights adopted in the founding documents of the United States of America. Within the limits of law, how we exercise these rights is part of the freedom of our discussion.
Fellow tree dweller Wheatie gave us some good reminders on the basics of civility in political discourse:
No food fights.
No running with scissors.
If you bring snacks, bring enough for everyone.
And Auntie DePat's requests as we are all, ahem, adults…supposedly:
If you see something has not been posted, do us all a favor, and post it. Please, do not complain that it has not been done yet.
The scroll wheel on your mouse can be your friend. As mature adults, please use it here in the same manner you would in avoiding online porn.
Thank you so much for any and all attention to such details. It is GREATLY appreciated by more than one party here.
__________________________________________________
HEBREWS 6:10-20
10For God is not so unjust as to overlook your work and the love which you showed for his sake in serving the saints, as you still do. 11And we desire each one of you to show the same earnestness in realizing the full assurance of hope until the end, 12so that you may not be sluggish, but imitators of those who through faith and patience inherit the promises. 13For when God made a promise to Abraham, since he had no one greater by whom to swear, he swore by himself, 14saying, "Surely I will bless you and multiply you." 15And thus Abraham, having patiently endured, obtained the promise. 16Men indeed swear by a greater than themselves, and in all their disputes an oath is final for confirmation. 17So when God desired to show more convincingly to the heirs of the promise the unchangeable character of his purpose, he interposed with an oath, 18so that through two unchangeable things, in which it is impossible that God should prove false, we who have fled for refuge might have strong encouragement to seize the hope set before us. 19We have this as a sure and steadfast anchor of the soul, a hope that enters into the inner shrine behind the curtain, 20where Jesus has gone as a forerunner on our behalf, having become a high priest for ever after the order of Melchiz'edek.
As always, prayers for the fight against that which seeks to enslave us are welcome. Via con Dios.