I love this painting: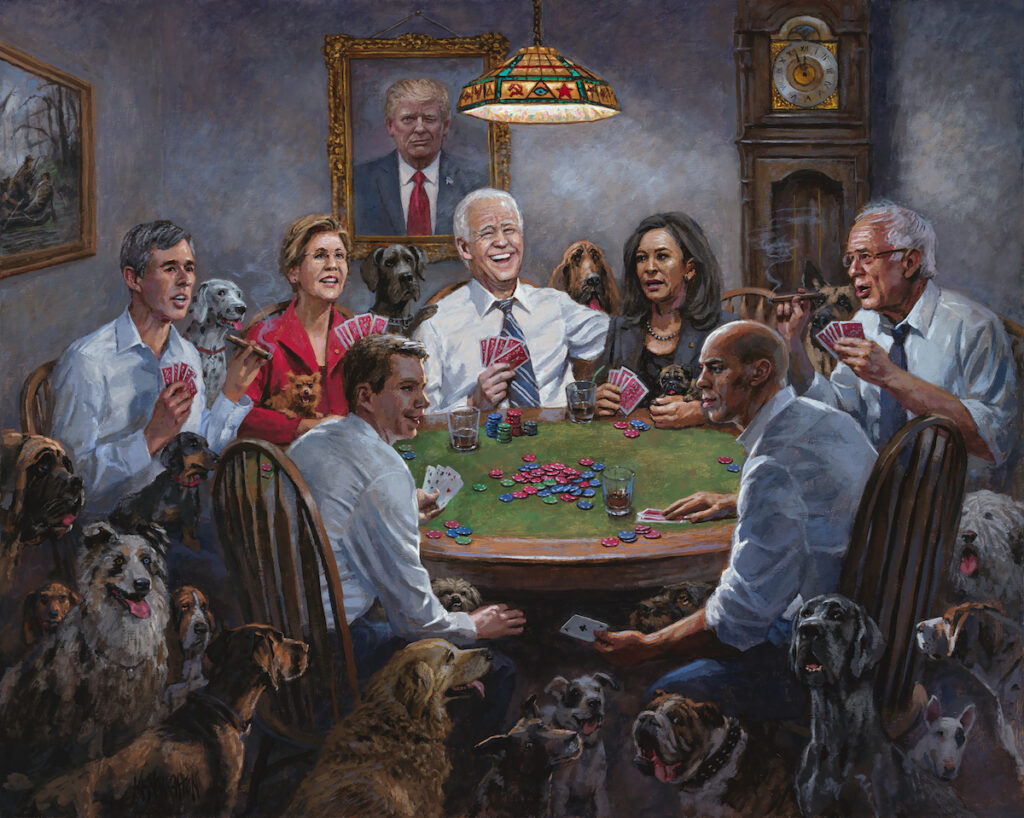 The title of this work, by Trump admirer Jon McNaughton, is Democrats Playing Poker. The painting is based on a series of works by Cassius Marcellus Coolidge, who is more commonly known as C.M. Coolidge, with the title of that series being Dogs Playing Poker.
LINK: https://jonmcnaughton.com/democrats-playing-poker/
There are other artists who painted similar pictures of dogs engaged in common proletarian pursuits, and the entire genre is covered at a site known as DogsPlayingPoker.org.
Many people think that Dogs Playing Poker is a single painting – and that painting is generally this one – one of the most iconic of the series, which is actually named A Friend In Need.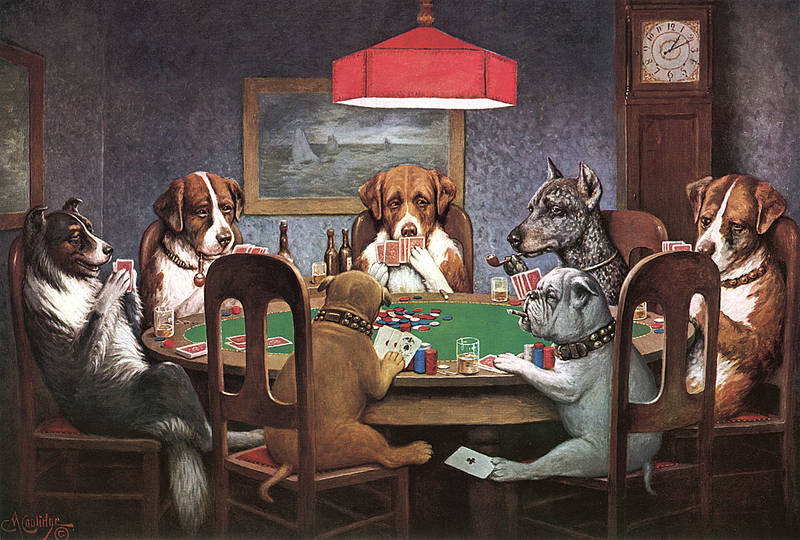 This painting, featuring one cheating dog passing a card to another, is definitely the one that McNaughton was thinking of when he did Democrats Playing Poker.
Another recognizable painting from the original series is this one – Poker Sympathy.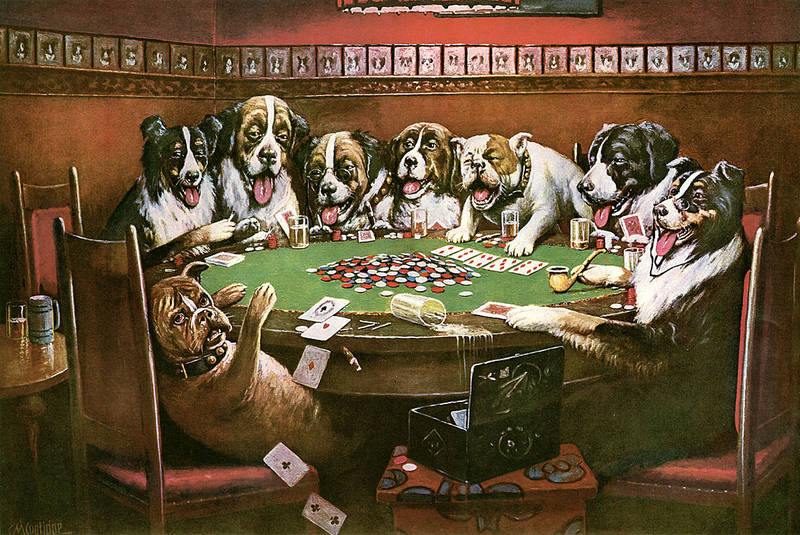 Another very famous painting in the series is entitled His Station And Four Aces.
If you "google" or otherwise image-search on "dogs playing poker", you will find all sorts of mods, memes, morphs, and variations on the theme, as well as amateur versions and unofficial "retellings" from aspiring artists.
"Dogs Playing Poker" is – literally – one of the first and best image memes in American history.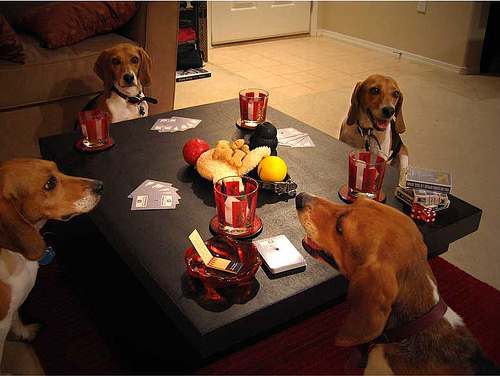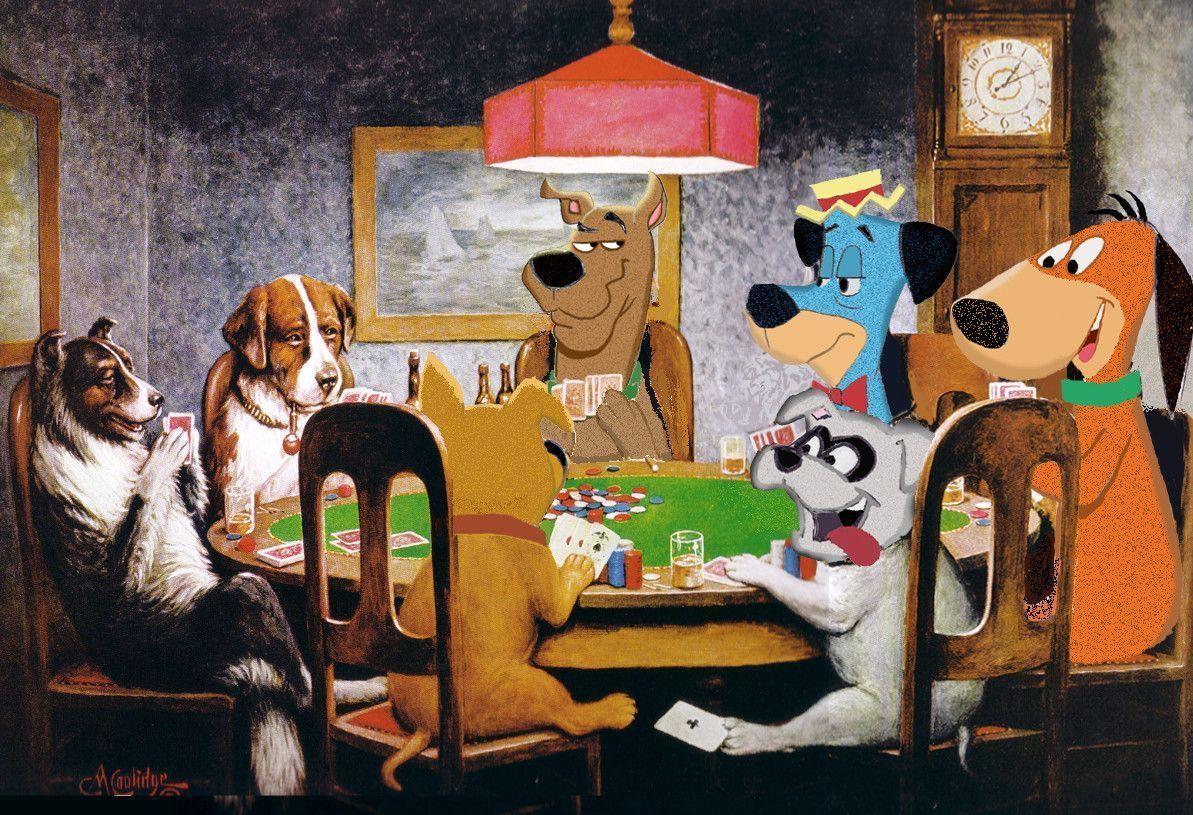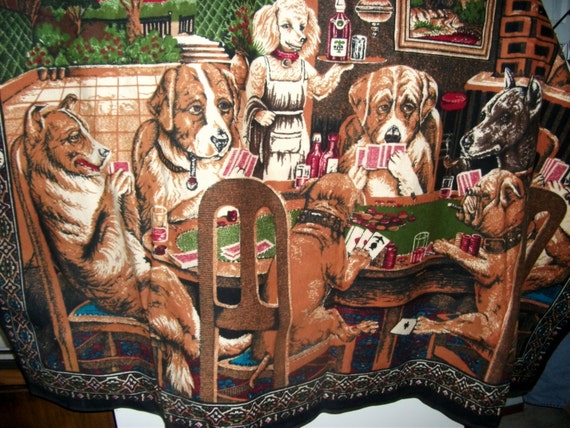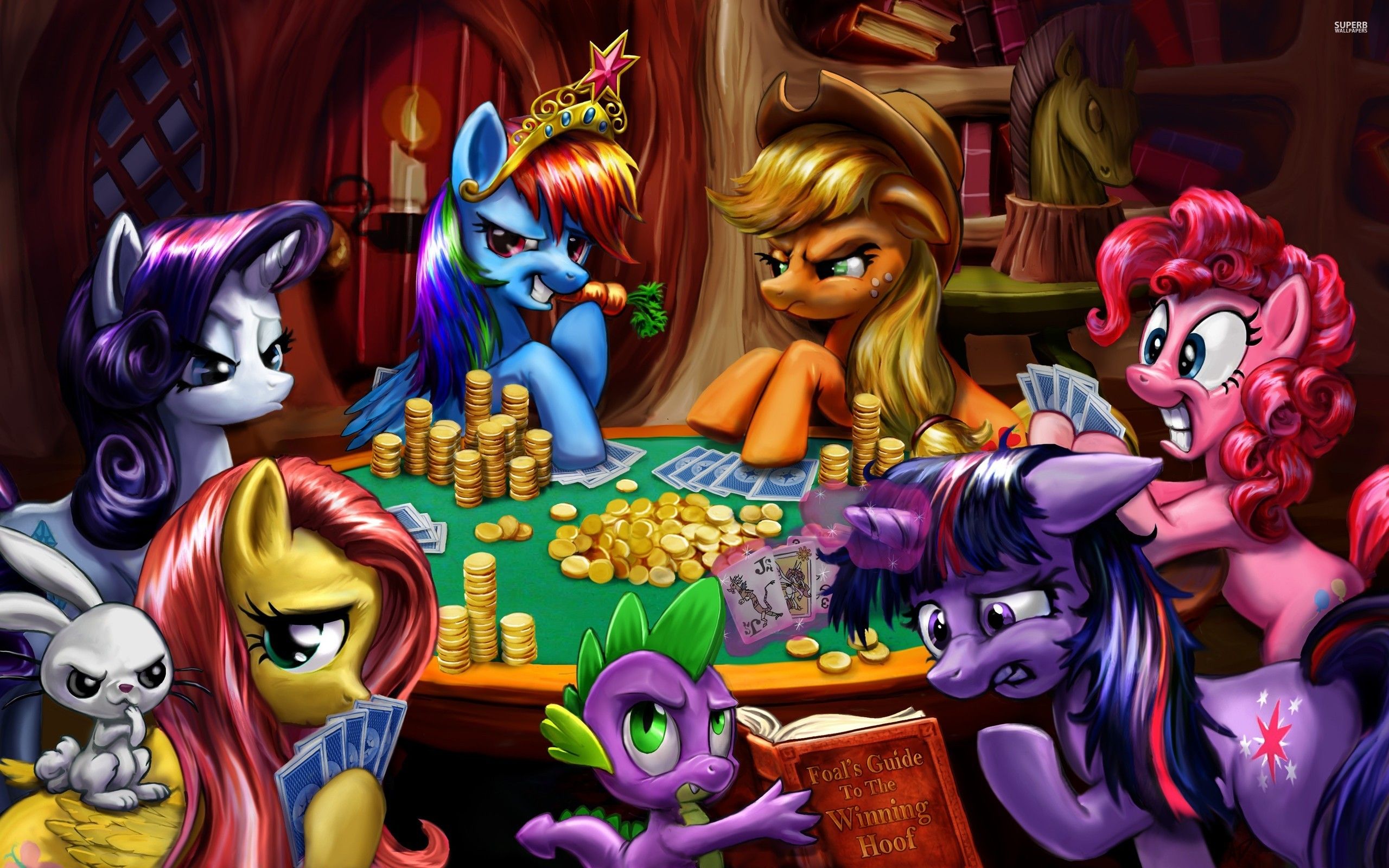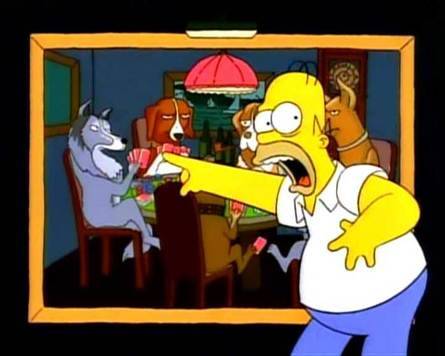 When you've made The Simpsons, you're history!
There is even a "B thriller" named 4 Dogs Playing Poker.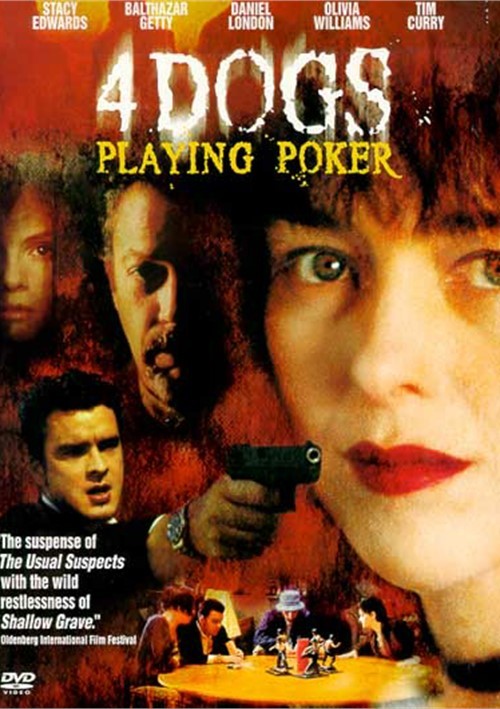 I you want to learn more about the history of Dogs Playing Poker, go here:
LINK: https://www.mentalfloss.com/article/64108/15-things-you-should-know-about-dogs-playing-poker
Now – what does all this have to do with THE MOMENT?
Harry Lime heard a rumor – one of those things that really is "too good to be true" – that Melania Trump tweeted the Democrats Playing Poker image today.
---
Harry Lime Online Fox 
January 19, 2021 20:21
A friend of mine just reminded me of this picture…
He said Melania posted this again after President Trumps "farewell" speech.
Dogs…
Look at the clock…what time is the swearing in ceremony?
Didn't he mention "luck" in his speech…what is poker a game of?
Check out the look on our President's face…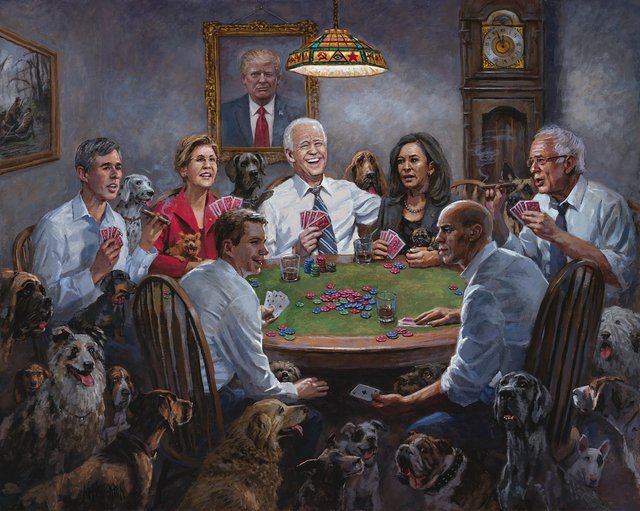 10 Likes
Harry Lime Online Fox 
Reply to Harry Lime January 19, 2021 20:27
I don't do the tweet…so I can't confirm if Melania actually did post this today.
3 Likes
---
Now, there appeared to be no evidence that this was tweeted, although it could have been (and again, this can be verified or disproved, up to a point) tweeted and deleted through EITHER the old FLOTUS account, or the new MELANIATRUMP account, both on Twitter. The FLOTUS account was surely monitored intensely – the other – who knows?
In the end – THAT PART did not matter to me.
Here's why.
The meme itself is perfect.
Trump is on the wall, watching it all. It's almost midnight, the Democrats are cheating, Trump may or may not see all of it, but WE SEE IT, too. The dogs, who SHOULD be at the table, are not. That is us, too. Democrats stealing even our place at the table.
Up on the other wall, the famous painting of George Washington crossing the Delaware on Christmas NIGHT / Boxing Day morning (thanks, Steve!) to WIN THE WAR.
NOW – all that is good, but it gets better.
My story – how I got involved in MY END of all this mess, started when half of me was an egg cell traveling with a teenage girl in Eastern Europe. It only got worse from there, once she got back to America, and met a young egghead who helped turn other eggheads' theories of computing into reality – that man being the other half of me. But I really had no idea how bad things were, until
DOGS PLAYING POKER showed up in my life.
Now I'm not exactly sure which picture it was, and I think the DIVE BAR it was in, may have had TWO of them, but I'm pretty sure that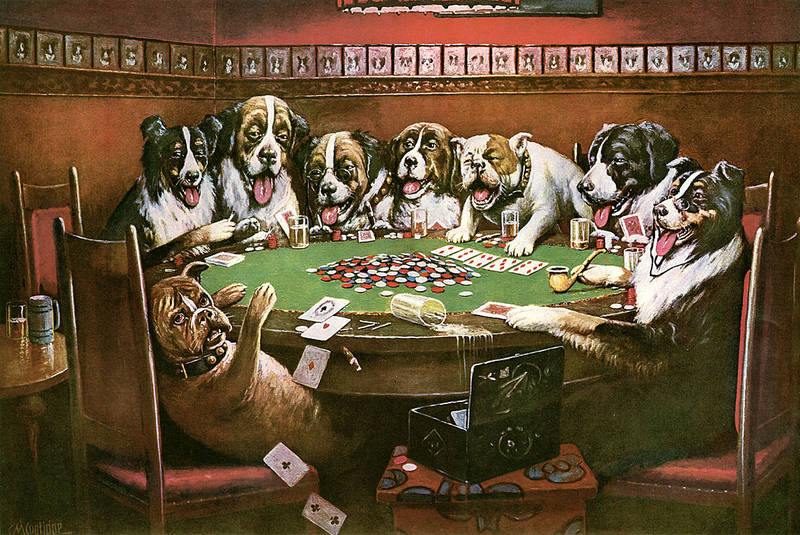 …..was the painting on the wall when I told somebody maybe an EIGHTH of the story of the multi-million dollar conspiracy I had just been EJECTED FROM – seemingly safely – but in reality mere months before people would try to close that loose end. At the time, I didn't realize that the BIGGER conspiracy – the one I was being set up from, using a smaller conspiracy – was worth TRILLIONS of dollars – unheard of, at the time – and eventually worth QUADRILLIONS in America's future.
And all that is before you even think about GLOBAL and PLANETARY concerns.
So – you see – I've been on a LONG RIDE with the bullshit we are now experiencing. I don't think I'd trade it for anything, either, because I ended up HERE, along with a few other patriots I'm proud to know by their words, but not upon sight.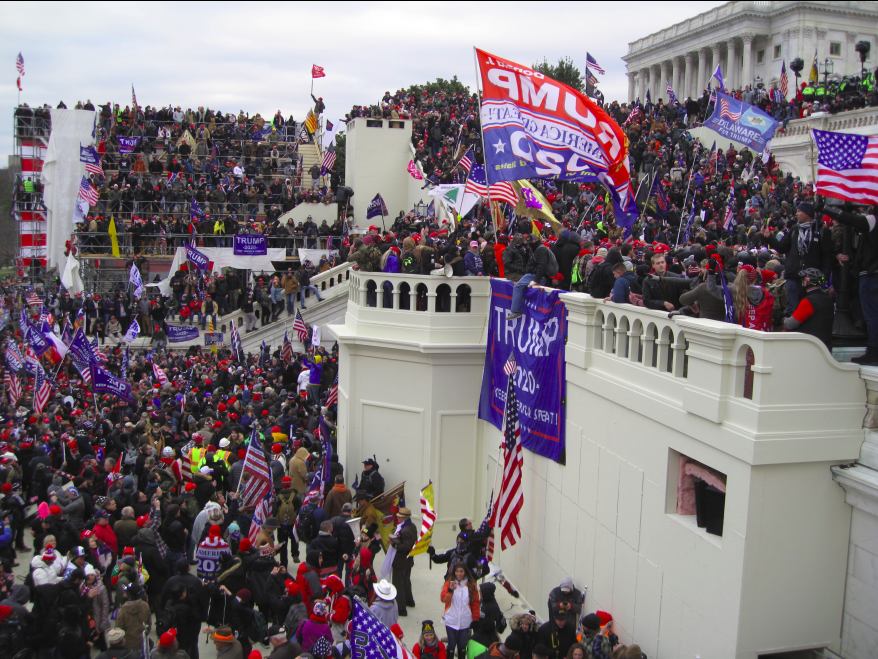 If you look at the Coolidge painting, Poker Sympathy, and read along with the description HERE, you can understand the McNaughton painting, Democrats Playing Poker, even better.
The scene looks like it takes place in the corner of a questionable restaurant or club, with pictures of famous dogs that have visited that location lining the walls. In this booth, seven dogs sit across the table facing a bulldog that probably is not part of the regular crowd. During the last round of poker, the pot has grown quite large. The bulldog, thinking he could best the boss, has bet generously, confident in the power of his four aces. When the cards hit the table though, the other dog actually has a straight flush, the only hand able to beat his. The winning dog barks loudly across the table at his vanquished opponent, knocking him off his chair, spilling his drink, and causing him to drop his cards and cigar. The rest of the posse seems to enjoy watching the bulldog's misery.

Other paintings with a hand of four aces: A Friend in Need, His Station and Four Aces, Pinched With Four Aces, and A Stranger in Camp

https://www.dogsplayingpoker.org/gallery/coolidge/poker_sympathy.html
Do I think we may be there? Do I think that somebody who thought their stolen election was all wrapped up with four aces, may have gotten ROYALLY FLUSHED?
All I know is this.
I went out tonight and stocked up on not only everything I need for a few days in front of the television and computer – I prepared for a PARTY. The very first thing I saw in the grocery store was a display of non-alcoholic bubbly – my favorite brand, too, on special.
Talk about a sign!
I grabbed two bottles, raised them up to the sky a V, and said "YES!" Then I went on and stocked up like the SUPER BOWL had come to my neighborhood.
No matter what happens, I'm going to celebrate. I hope you will, too.
I'm either going to be an anonymous Trump patriot, celebrating THE END of my own long and very personal battle against corruption, or I'm going to be one of the most famous revolutionaries in history, before this is over.
JOIN ME, EITHER WAY.
W