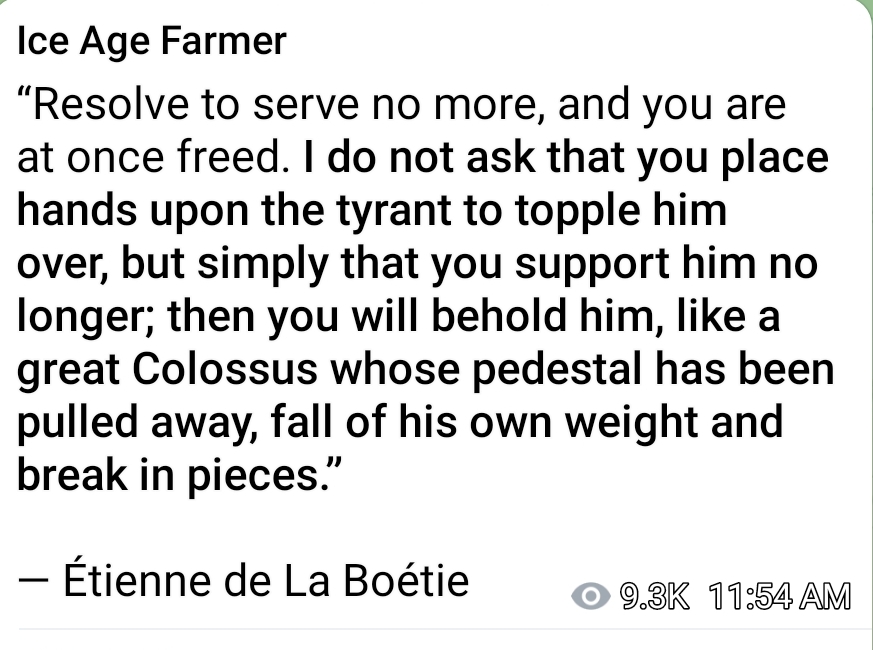 Welcome to Wolf's Pub! We are awaiting the verdict in the trial of Kyle Rittenhouse. It should've been a slam dunk acquittal, but an emasculated judge and a feckless prosecution have allowed things to spiral out of control. The traitorous press has shaped the narrative. Let's take it back.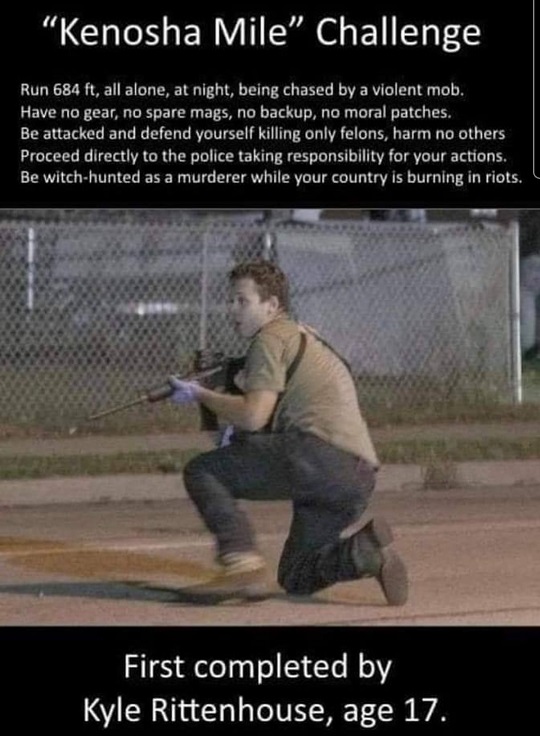 According to Jack Posobeic, there are a couple of scared jurors. This is looking more and more like a hung jury. What a mess.
Keep praying, everyone. Prayer changes things. Our prayers get answered. It is demonstrable (at least to us Christians) that the Father was protecting Kyle during that fateful August night. He will not let Kyle down now.
WE WILL NOT COMPLY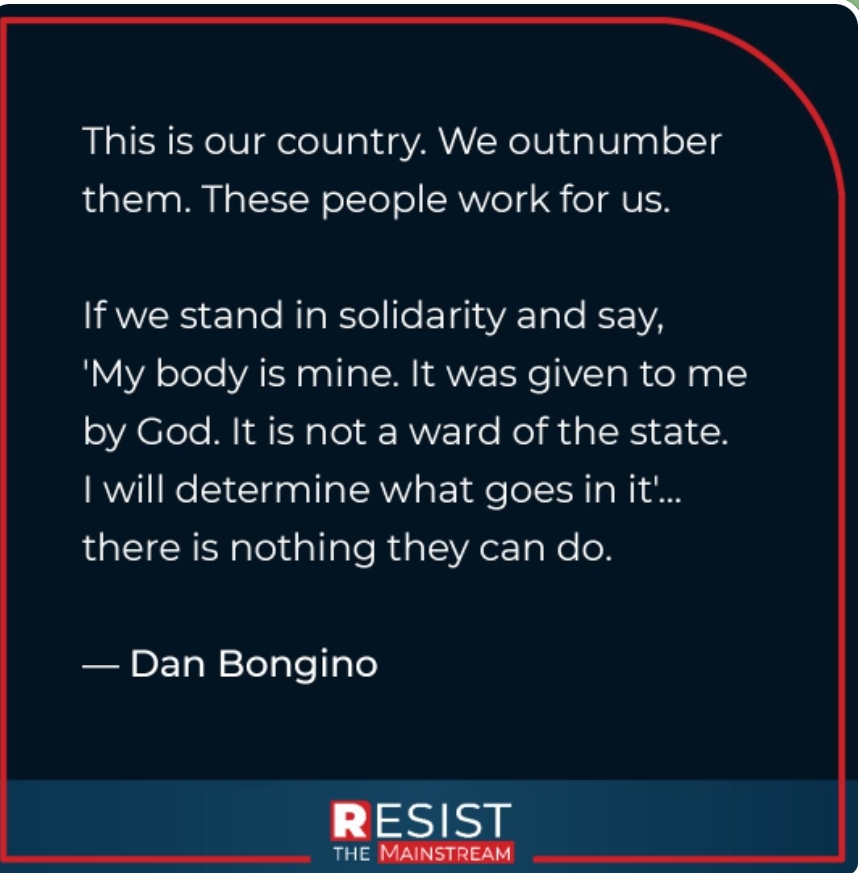 IT'S GETTING BRUTAL
I'm sensing that regular folks, peace-loving folks, have had enough.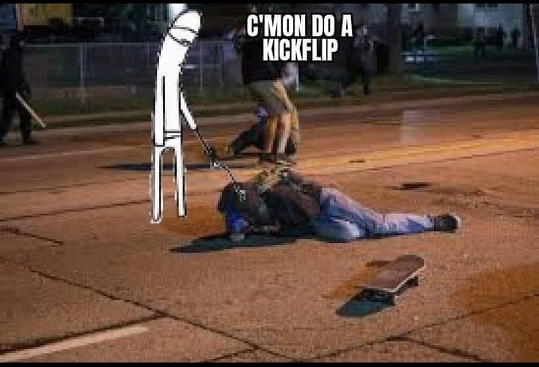 You cannot push people forever. At some point, pushback happens.
In solidarity with our Aussie brothers, let us support their struggle to be free of globalist masters: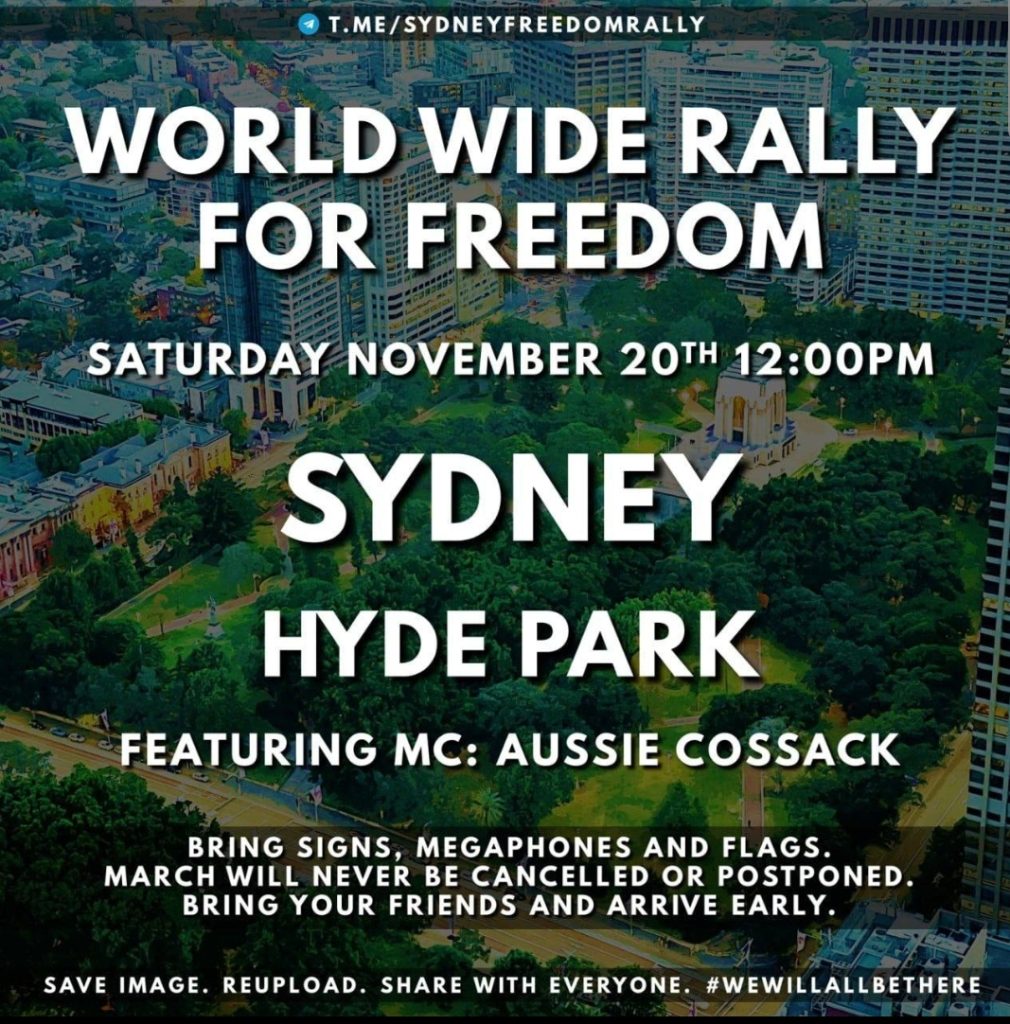 THEY MESSED WITH THE WRONG PEOPLE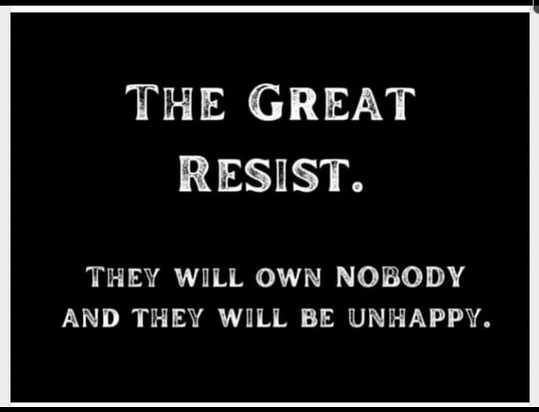 Regardless of the mRNA clot shot, the DNA in the people of the west has not been diluted. It's been attacked and subverted, but it cannot be destroyed. We are winning. Klaus Schwab and his ilk will not take away our freedom.
Just ask our National Guard in Oklahoma. The governor isn't messing around. This is America. We will be free, come hell or high water. FTA:
"Still at issue, however, is whether the Pentagon has the power or the means to force members of the National Guard — who take their commands from state governors in most circumstances — to get vaccinated. More than 400,000 Americans serve in the National Guard."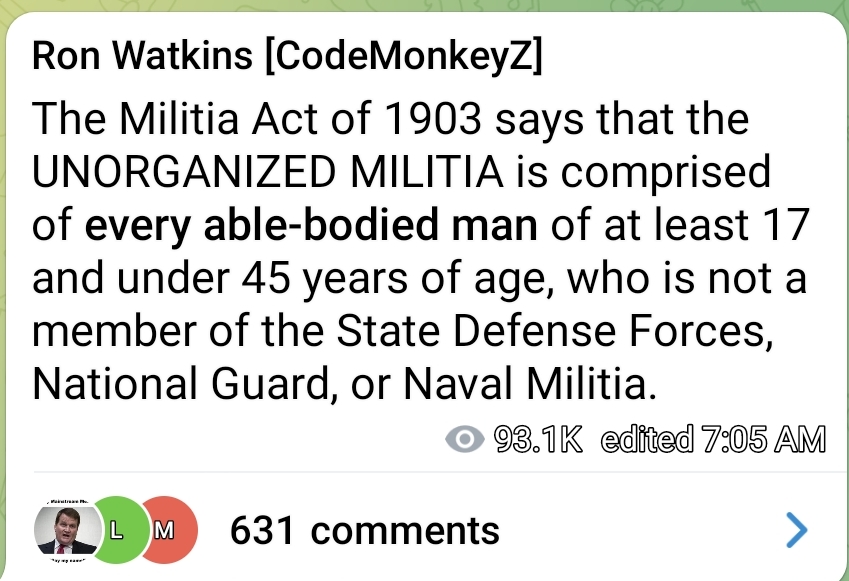 A RACE TO THE FINISH
According to Arizona State Sen. Wendy Rogers: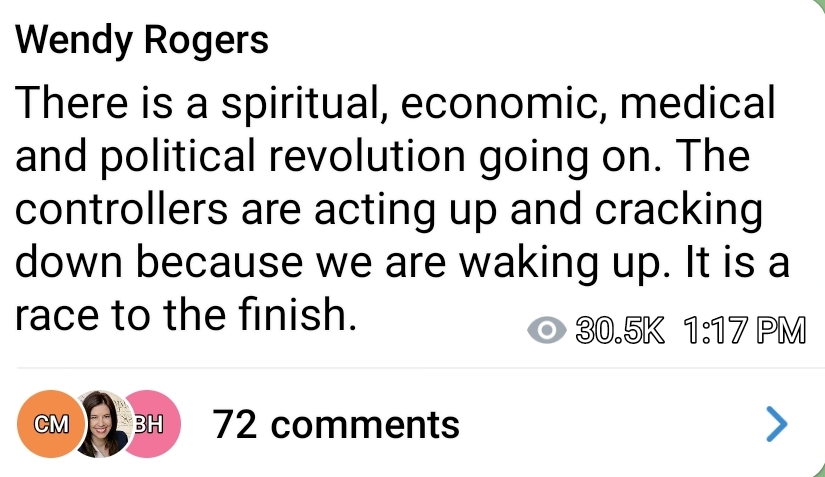 It sure as heck hasn't been easy. Steve Bannon warned us: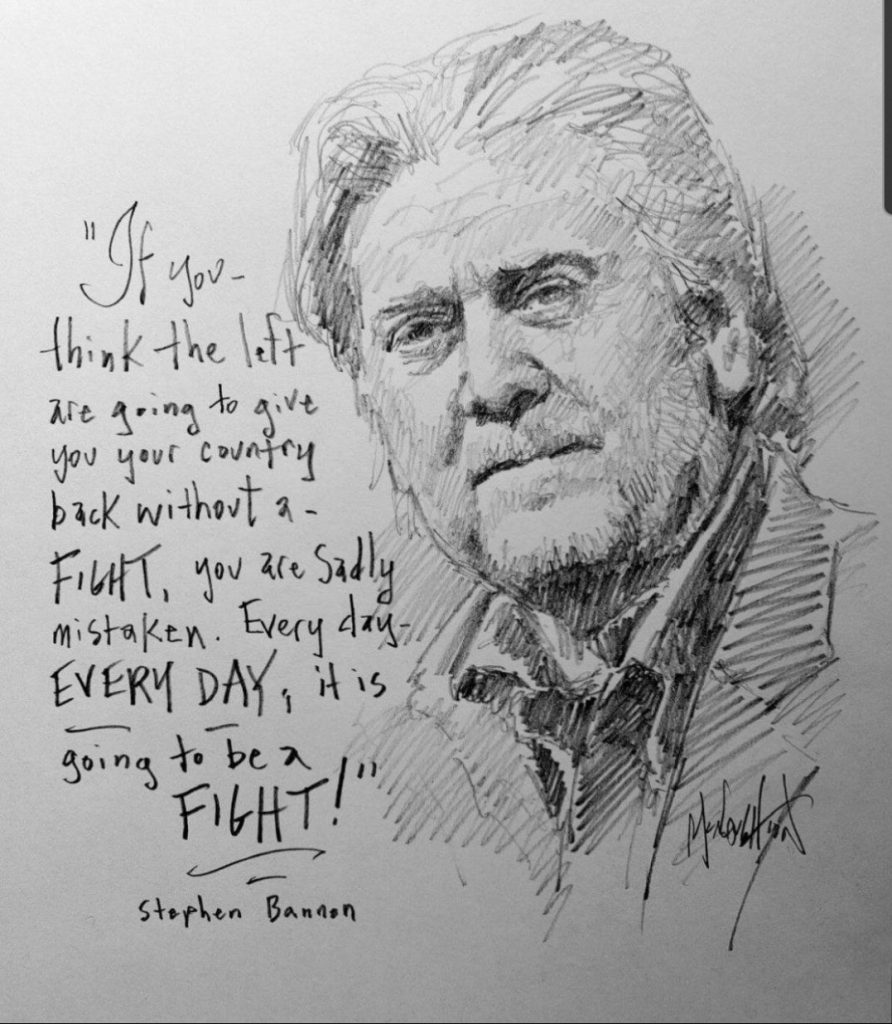 THE RED ROYAL
It's time for a Red Royal. The holidays are coming up and we don't stand on ceremony here. A nod to Canadian whiskey, the Red Royal is usually made with Crown Royal, but just about any Canadian whiskey will do. Here's the recipe, and the video that follows is of the shot version of the Red Royal. Bottoms up.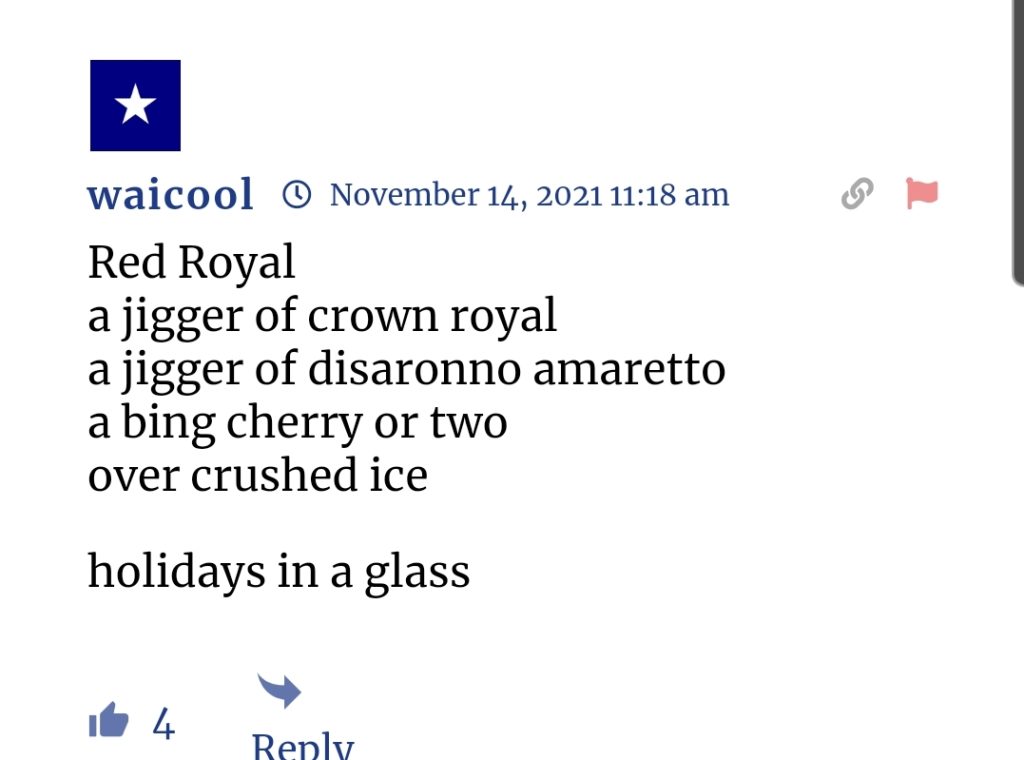 HOUSE RULES
Not standing on ceremony, but we do stand on civility here at the Q Tree. To review the rules go here. Otherwise, any royal battles belong at the Utree. We can also reconvene there if needed, or here if all hell breaks loose.
ON THE COVID FRONT
First off, a little music:
Here's some updates on what is happening on the Covid Front:
Island of Gibralter cancels Christmas due to Covid
Leading public health threat is the "vaccines"
Interesting resource for Covid 19 info here: Cochrane.org
Why does the FDA want to hide Pfizer clot shot data until 76 years in the future?
The Aussies have gone full on Anti-vaxxers. Do click and listen to the banality of today's Nazis:
ELECTION FRAUD IS NOT GOING AWAY
This is the place we give no place. This is the hill we raise the flag and don't back down. If the election of 2020 isn't fixed, nothing else matters.
Whistleblower comes forward, and it's damning
ODDS AND ENDS
The Luciferians are hard at work. I can't get the Travis Scott Astroworld concert out of my thoughts. Something evil this way comes.
Speaking of evil: The dystopian meta universe
There's something odd about all this smallpox talk
Here's a life hack. I bet some of you have heard of Chlorhexidine. Readily available at feed stores and online, it's an antiseptic that you can get for about $12 a gallon. It's on the World Health Organization's list of essential medicines, and is an excellent source for both human and animal use. Eminently worth having in your arsenal of preps.